Image courtesy of Mango
When we say "3D printing," what comes to mind first? Is it something you think takes place in a high-tech lab, or perhaps you consider it tool of choice for that hobbyist who's always trying to DIY?
While both of these associations speak to the history and current usages of 3D printing, or additive manufacturing as it's called, they don't necessarily speak to how far it's come and where it's going. Today, let's peel back the layers of 3D printing to understand its various applications.
A short history of 3D printing takes us back to the early 1980's, when a Japanese researcher came up with a functional rapid-prototyping system using photopolymers, which were stacked up in layers to create a solid form. A few years later, Stereolithography was born, enabling designers to create 3D models using digital data, which can then be used to create an object you can touch and feel. A clear explanation of how photopolymers work comes from Autodesk, "The key to stereolithography is a kind of acrylic-based material known as photopolymer. Hit a vat of liquid photopolymer with a UV laser beam, and the light-exposed portion will instantly turn into solid piece of plastic, molded into the shape of your 3D-model design." The appeal of 3D printing? Not only does it enable cost savings in prototyping, it makes mass customization an accessible and affordable reality for many industries.
These days, there are a few common types of 3D printing technologies including, SLS, SLC, and FDM, all of which have varying degrees of affordability, accuracy, and resolution. If you're interested in a deep dive on each, check out this guide. What's more, 3D printing is no longer relegated simply to using materials like PLAs and resins, as now gold, silver, and biodegradable materials are also able to be 3D printed. While certainly prototyping has proven to be one major, cost-saving use case for 3D printing, it's becoming more mainstream outside industrial applications like automative, medical, and mechanical engineering. Believe it or not, we're starting to see more adoption in the fashion industry. Curious? Read on to learn how.
As of this writing, if you head to Mango's website, a top global fast fashion retailer, you will see a link in the header titled, "3D-Printed Collection." Perhaps, like us, you are surprised to see 3D products, let alone a dedicated section to them. Mango's foray into 3D printing consists of items of jewelry, made from 90% sustainable materials including birch, terra-cotta, and plastics of biodegradable vegetable origins.
They launched the collection in collaboration with a company from Spain called Comme des Machines, whose aim is to "make available to everyone what was once only available to a few: creativity and design, personalization and sustainability." Comme des Machines works with a multitude of industries, not just fashion, but they see a particular need and fit for 3D printing in the fashion space, especially considering the amount of waste that is our industry's byproduct.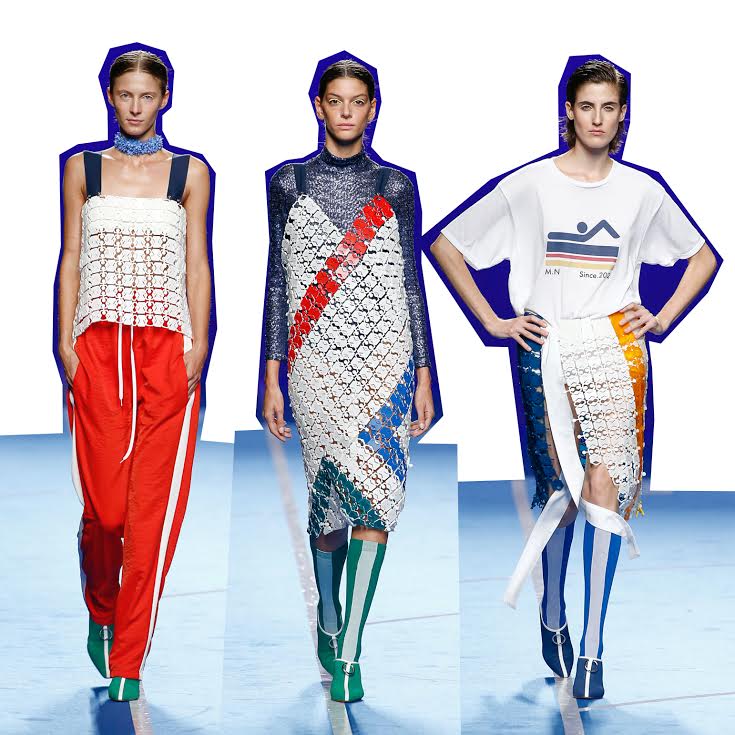 While Mango's jewelry might be one of the most high-profile and recently marketed as 3D printed, it's far from alone. You might be surprised to know that during Fashion Month, there were several examples of 3D printing marching right down that runway. One that stood out in particular was Bottega Veneta, where one model wore 3D printed sandals that snaked around the foot and up the leg like a beautiful (yet completely harmless) snake.
Other household fashion brands are also getting in on the 3D printing opportunity. One leading the way is Adidas whose 4D technology enables them to create shoes that are the peak of comfort and performance. They've utilized 3D printing on shoes' midsoles, including their 4D Run, Futurecraft, Y3 Runner, and Alpha Edge lines.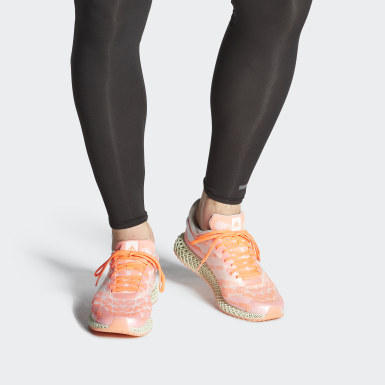 According to Adidas' site, these new products are the result of a partnership with with Carbon, "an innovative tech company, to create a groundbreaking computational design with Digital Light Synthesis. Liquid, light and oxygen form the three elements of the (factory-ready) 3D printing process. The end result is a unique lattice structure. This lattice structure helps absorb impact and provides long-lasting stability and cushioning." What's more, they've taken data points from top athletes to fine-tune the lattice design over time. As they aptly put it, these shoes are "made of data." Adidas' sister brand Reebok also has ventured into 3D printing for shoe manufacturing, partnering with BASF on its Liquid Speed design.
What's next in 3D printing and fashion? Naturally, research has turned to the possibility of 3D printed fabrics. The challenge is that while things like shoes and jewelry might be made of rigid materials, fabric for clothes needs to be comfortable. The latest developments in this space have come from researchers at MIT who have been able to come up with a material that mimics the collagen in skin, making it more flexible and soft to the touch. They found that TPE, or thermoplastic elastomers, worked best in fabric applications. While there's a ways to go in terms of research and development, the reality of mainstream 3D printed fabrics may not be as far off as we may expect.
Why should we care about 3D printing? Because it could unlock a pathway to smarter, less wasteful, and more localized production, while simultaneously putting the power of customization in the hands of the consumer. Technology that could help address sustainability and mitigate supply chain risk? Now that's something to be excited about.