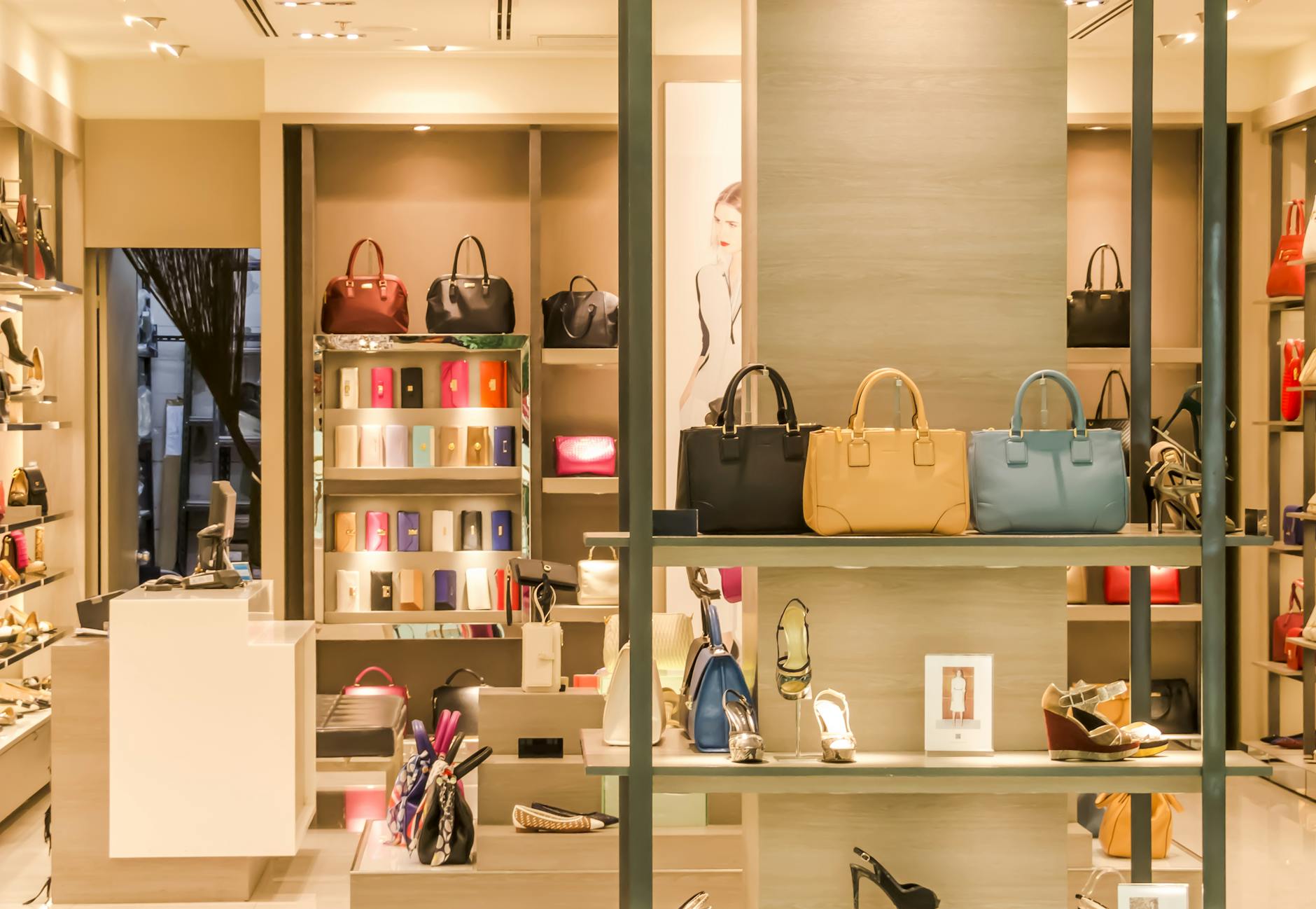 2018 was the year that saw ongoing tumult in retail but simultaneously saw progress on other pressing issues, such as the sustainability and inclusivity of fashion. We can safely deduce 2019 will be yet another exciting year ahead, full of uncertainty, while fashion retail grapples with which technological innovations will move the needle.
At StyleSage, it is our job to keep ahead of the fashion tech curve, so here's a summary of what we think will be pivotal for the year ahead.
AI Prediction Models
Using artificial intelligence to predict trends or to offer up suggestions isn't new at all, and the investment in retail AI is on the rise. Data from research firm CB Insights shows us that from 2013-18, $1.8B has been raised by retail tech startups in this space.
As we all know, machine-learning only gets better with time, which explains why subscription boxes or personalized email suggestions are getting better at predicting us. Subscription boxes like StitchFix and BirchBox have proven themselves in the use of AI to create personalized product offers and using that data to scale this type of offering across their customer base. Meanwhile, major brands like North Face have adopted IBM Watson's cognitive computing technology to recommend products based on factors such as weather, location, and gender. Done through a conversational interface similar to a help chatbot, it not only provides a sense of novelty to customers, but it also mimics a knowledgeable sales assistant in-store to imitate the full store experience.
Another not-so-sexy and less seen use of AI is for inventory accuracy. Overstocks and out-of-stock situations often plague retailers, resulting in huge losses. We foresee more retailers overhauling their logistics chain and manual inventory control to using AI to forecast inventory, taking into account variables such as sales history, location, weather, promotions, and trends. It can find patterns that may be hard to spot, providing more insight when merchandisers or strategists are making inventory management decisions.
Image Recognition
Since we're on the topic of artificial intelligence, which literally applies to almost every fashion tech solution, let's talk about image recognition. It's now widely used for visual search, adopted by a myriad of major retailers such as Asos and Alibaba. However, its uses can definitely go far beyond that - to populating products with search terms and attributes, an incredibly overlooked but important area for all e-commerce businesses. Teams of 'product taggers' are paid to constantly ascribe attributes such as color and sleeve length to apparel before they can be listed online. If not, search queries by online shoppers wouldn't be able to pull up anything. Imagine the amount of resources it can save by automatically tagging your products with your taxonomy via image recognition. Other than improving store-fronts and customer experiences, retailers should definitely look at what's happening on the back-end and determine if they should adopt such technologies to improve the customer discovery process and resulting conversion rates to remain competitive in the industry.
Buy Online, Pick Up In Store (BOPIS)
With shipping costs forming a huge bulk of expenses, it's no surprise that retailers are definitely following the 'buy online, pick up in store' (BOPIS) trend, otherwise known as 'click and collect' orders. With 86% of retailers in agreement that BOPIS will become the default delivery method, and hugely popular with consumers, it seems that click-and-collect is here to stay. However, the BOPIS trend (though catchy) is not what we want to talk about. Major retail chain, Zara, known to have a bottleneck for its collect in-store orders, is adopting robots in its pop-up store in London to fulfill the orders. Once shoppers scan an RFID code, robots will go through warehouse to find the correct item and place in a dropbox. Although the concept sounds fairly simple, this use of robotics to fulfill more 'click and collect' orders is something to be watchingas retailers move to reduce last-mile shipping costs, which cost retailers a reported $86B globally in 2017.
Experiential Retail
Since we touched on the concept of cross-channel - physical stores and e-commerce sites - capabilities, the next inevitable topic is experiential retail. Delivering a cohesive customer experience that is also novel has been on the top of the agenda for retailers as more and more consumers seek an engaging retail experience.
While major retailers such as Macy's, Target and Walmart are rolling out mobile checkouts, others such as Sephora are taking a step further by integrating technology into its brick-and-mortar stores by playing with mobile apps and activities that seemingly have nothing to do with actual purchases. However, we should not only look skin-deep; Sephora brought its physical and digital retail teams under one roof. This resulted in the rebuilding of seamless customer profiles capable of tracking online activity and subsequent purchases in-store.
As retail catches up with other industries with technological innovations, 2019 promises to be an exciting year. We are curious what you think; please email us which retail technology is on your radar this year at info@stylesage.co!