So if you don't know it by now, we track trends in real-time everyday. We see what people are wearing on the streets and what's flying off the virtual racks of retailers and brands. It's exciting to be on the beat on what's hot and what's not in fashion, albeit tough on our meagre wallets. Inspiration + credit cards are a deadly combination, and today we look at a selection of emerging trends where this danger is proven true. Selling out at both high fashion and fast fashion price points in the past 30 days, we're likely to see these trends moving up the ladder in retailers' assortments.
Easy Breezy Ruffles
This is a super apt trend for summer. Why? Because it takes literally 10 seconds to put on that wrap dress after rolling out of bed. Made of lightweight linen, cotton, silk and other materials, it's the easy way to dress up when still half-asleep.
Modern Bohemians
Cut out that minimalist crap and jump right back into boho prints and embroidery (pot not included). The flower child/hippie is updated for 2017 where mixed prints are cool again. In fact, the more chaotic, the better. Also, the trend coincides with the masses' current interest in making cultural trips Cuba and Mexico right now, #justsaying.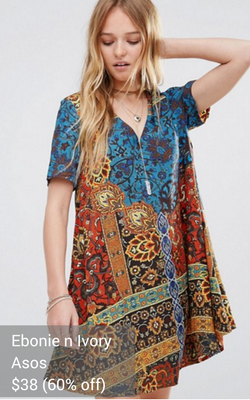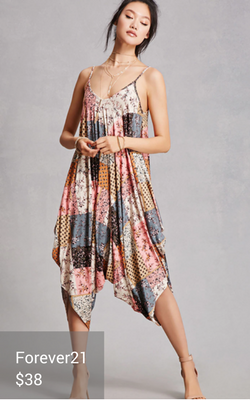 Call Back the Tie-Back
Okay I admit that this trend is sometimes challenging for people living alone (especially those with short arms and bumbling fingers), but it is so worth it to feel that wind on your back in the summer heat. Just… don't stay under the sun unless you want some really interesting tan cut outs.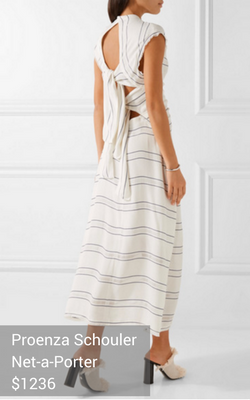 Gingham Crazy
When I say crazy, I really mean it. Gingham has been in vogue, circa the 2016 runways and it's emerged in full force at the point-of-sale this season. I suspect that this print makes up a solid one quarter of influencer wardrobes. I know you have a gingham top or skirt in your closet too. From staple pieces to mixed prints to structural pieces that push the envelope, gingham is obviously the go-to print right now.
Outlined in White
Like the little white lies we tell, these white framed shades are absolutely necessary in small doses (just one pair will do). Attention-grabbing and a retro throwback, these sunglasses put a little fun and glamour into your outfit at the same time. Don't trust my word, check out your favorite influencer accounts, and you'll see what I mean.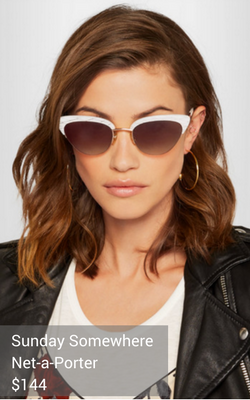 Red Hot Beach Bae
With the new Baywatch film up and running in theatres nationwide, nobody's surprised that fans are recreating Baywatch moments of their own. While it may not give you a free pass to talk to the Rock's and Zac Efron's chiselled abs in real life, wearing a bright red one piece is the surefire way to feel like a Baywatch bae. Though I draw the line at running slow-mo in the sand.