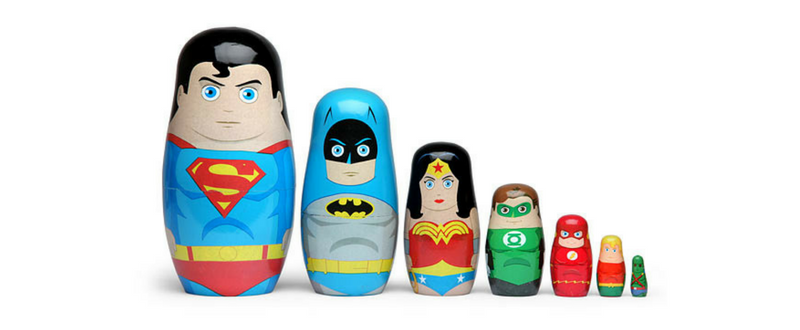 Eureka! You just had a great idea, to offer a new product or enter a different market. But does it makes strategic sense? Don't forge ahead without considering the following.
Set Clear Goals
Who doesn't want to grow their sales? That being said, a revenue target shouldn't be the only thing to which you're paying attention. Does this extension make sense within your family of existing products? Not naming names, but do you think mattresses and wedding dresses should live under the same brand name? Just be honest and think about how consumers might perceive what you see as a logical adjacency. By expanding your product offerings, you ultimately want to diversify your risks, further entrench your brand into consumer's lifestyles, and extend product life cycle. We think this read from
Leanluxe
offers up a valid point of view on the challenges diffusion brands in the fashion and accessories universe are currently facing.
Identify The Target Market + Underlying Need
At the heart of a successful extension strategy is a meaningful consumer insight. Who is the consumer of this new product, and is he or she different from your existing market? Of course, reaching new audiences is a desirable outcome, but if you are going to be serving a new segment, you need to clearly understand how their 'wallet' and the surrounding decision-making differs. How do they consume their information and how do they interact at various touchpoints and across retail channels?
It's also critical to consider whether your proposed offering is measurably different from the competition. You may be thinking, 'well, consumers often don't know what they want until they see it.' And while that has held true for certain category disrupters, an explicit benefit and point of differentiation remains imperative. Keep in mind, it's not always a simple apples-to-apples comparison; your target consumer might not be considering same-category alternatives. You may indeed have to vie for discretionary spending that goes into a wholly different category. And it ought to be emphasized that doing something, simply because the competition is, can result in internal resources being tied up that could have otherwise been allocated for better long-term opportunities.
Can This Be Iterated?
This terrific
HBR
article honed in on the insight that organizations that had successfully expanded their offerings had a model in place that was easily scalable to new product categories and geographies. Think of it like this, the first time you do something you're not going to get it 100% right, but after you've done it a few more times, you learn from those mistakes and improve. The same goes for product line or brand expansions. Your first time around will be likely be rife with hiccups, but if you're able to repeat the process, you are able to leverage those learnings and create efficiencies from there.
Your Supply Chain: Getting The Product To Market
You make beautiful leather bags, and you have assessed a clear brand and market opportunity for cashmere sweaters. Sounds great, but the raw materials and assembly are totally different, and these considerations must be built into your planning process. Are there any risks like increasing import duties or diminishing resource supplies that could impact your ability to deliver product at the right price point? Adding hardlines to your softlines? Will you source using a vendor with existing product or create your own? Can you meet vendor's minimum order quantities? This is not to discourage your innovation, but be certain you understand the intricacies of a new supply chain.
Getting your product in more places is a sales and marketing person's dream. And naturally it should be a goal of your extension. But have you considered whether the channels of distribution and the selling cycles are the same? Using the leather and cashmere example once again, leather bags sell year-round, while cashmere sweaters are going to be seasonal. Make sure your internal resources are aligned and ready to work with differing sales cycles and seasonal demand levels. Build these considerations into your market sizing and sales forecasts, and oh, the places you'll go!
StyleSage has a suite of tools that can help you understand the competitive landscape and assess your market opportunities with confidence and accuracy. Contact us at hello@stylesage.co for more details.