As a preview to our deeper dive next week on the pricing and discounting in play during Prime Day, let's take a look at some of the key event headlines these last two days.
Site Down
First, as you probably heard or experienced first-hand, the site broke because of the overwhelming volume of people trying to get in. You did however, get to see the Pets of Amazon. Cute, but I'm here for the deals.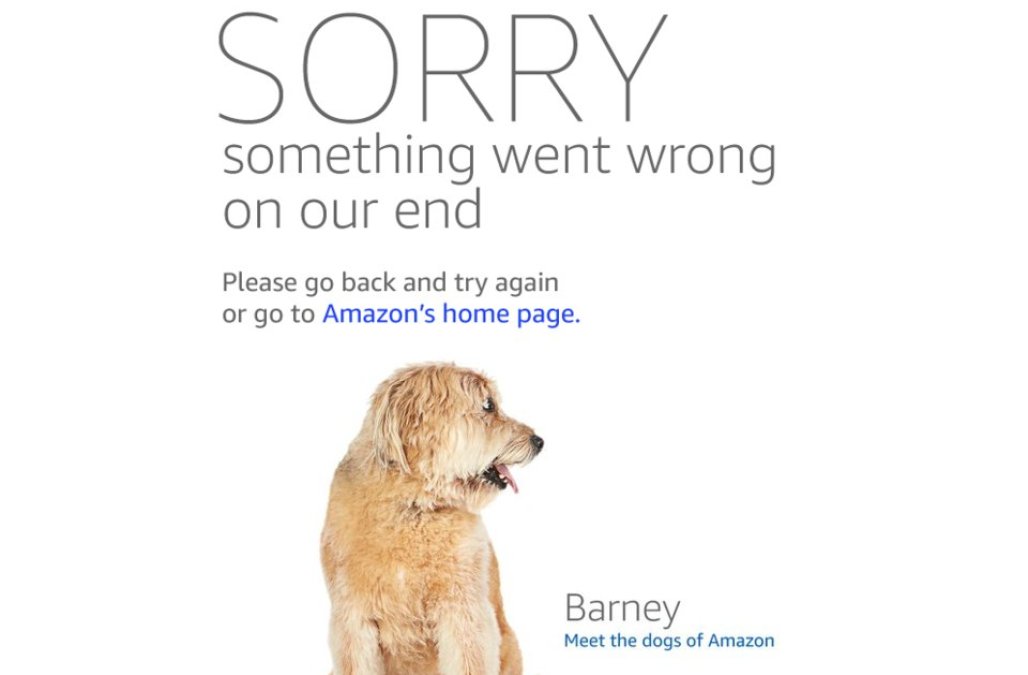 According to DownDetector.com, the outages peaked around 3 pm (ET) when Prime Day launched and reports of outages clustered on the West and East coasts.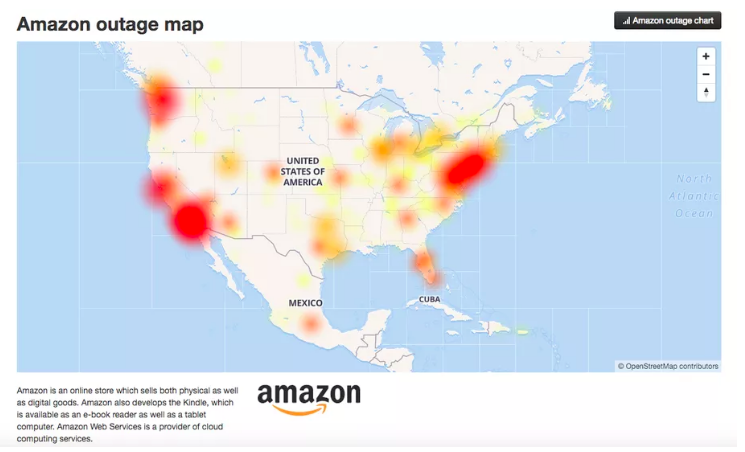 Image: DownDetector.com
Advertising Gets A Big Push
There's some pretty astounding statistics to be had regarding how the customer journey originates these days. Research shows that 51% of customer product searches now start on Amazon, compared with 16% on Google. And more than half of those searchers continue on to purchase on Amazon's site. So armed with these stats, not to mention the fact that Prime Day brought in an estimated $1 billion in sales, Amazon is pushing full speed ahead into its advertising business.

Yet, according to Digiday, brands are still skeptical, as the prices for spots during the 36-hour event tend to wildly fluctuate, and the playing field is increasingly crowded with brands. Still, those advising brands on their Prime Day advertising strategies have said they've suggested to their clients it makes more sense to funnel dollars towards ad spend versus the flash deals on Amazon. In a particularly un-Amazon move, they are actually sharing more intel with their brand partners on shopper traffic and the resulting revenue from advertising spend. Interesting.
Deals To Be Had?
Despite the technical blips, of course, there were deals to be had, especially on tech devices, and in particular, Amazon's devices like the Echo. But even with a prevalence of tech deals, lots of apparel and fashion accessories brands got in on the action, including Calvin Klein, Chico's, Land's End, Levi's, and Under Armour.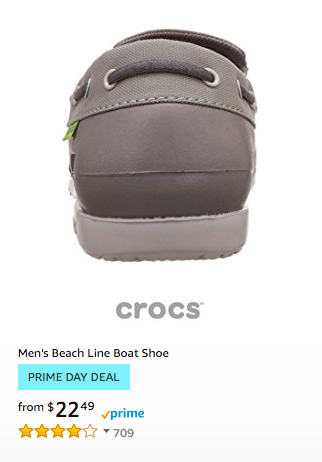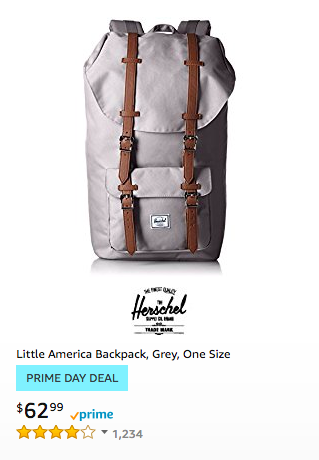 But more interestingly, according to research by Narrativ, a media technology company democratizing access to native content product links, you could find prices for less on competitor's sites. In fact their research shows that generally, half of referral links to Amazon are for products carried elsewhere, 25% of the time at a lower price. Referrals are a massive traffic acquisition channel for Amazon, driving 650 million monthly shoppers to Amazon, or 20% of all site traffic.
Such was the case yesterday as well. They found Prime deal examples including this Adidas backpack, which was $10 cheaper on JCPenney's site, a Wilson tennis racket at Walmart for the same price, and a Callaway golf putter that was $10 less at Dick's. According to Mike Mallazzo, Narrativ's Head of Marketing, this is "More evidence that Amazon's core competence is storytelling. They craft brilliant stories around low prices while our data shows that is slowly less and less becoming the case."
Playing fair? We're not so sure. Did shoppers bite? They did, indeed.
Check back in with us next week when we report on how Amazon's promotions stacked up to its competitors!