Photo credit: CNBC
There's been a lot of buzz recently around a big new store opening here in New York - especially for those of us who grew up outside of this city. Whether you hail from Seattle, Cleveland, or Dallas, we love ourselves some Nordstrom, and until a few weeks ago, we didn't have a full-priced store here in the 212.
Well, Nordstrom has rolled out that red carpet in a major way, but they've done it with a little plot twist. It's a dedicated men's store, and it's one that, as we covered last week, is strategic from an overall category (men's is growing faster than women's fashion) and real estate perspective (plopping down a large store in the middle of Manhattan in the middle of a retail contraction is an upstream move.) Indeed, a reported investment of $500 million into this 47,000 square foot space shows just how important this move is.
We could talk all day about the store, but it's much better to take a walking tour of the space, don't you think? Without further adieu, here's a glimpse inside the store for those of you who haven't yet been able to visit. Even if you're not in the market for menswear, this store is worth a stop.
(Scroll right to see all the photos!)
Drawing Him In: Main Floor
The main floor, whose entrance is on the corner of Broadway and 57th in Midtown, is very clearly focused on a younger demographic. Brands including Comme des Garçons, Adidas, Shinola, and MSGM are front-and-center, and the focal point is Comme's kiosk and an art installation (still under construction) - all of which say this floor is for the cool kids. There's also a special focus on a range of men's bags and small accessories near the rear of the floor. In terms of story-telling, it's staged well to pull customers with different shopping mindsets in - bright, colorful displays and a mix of high-and low-ticket items up front - and more classic and staple items like men's travel and business bags towards the rear. They're casting a wide net, but they are pulling it off successfully.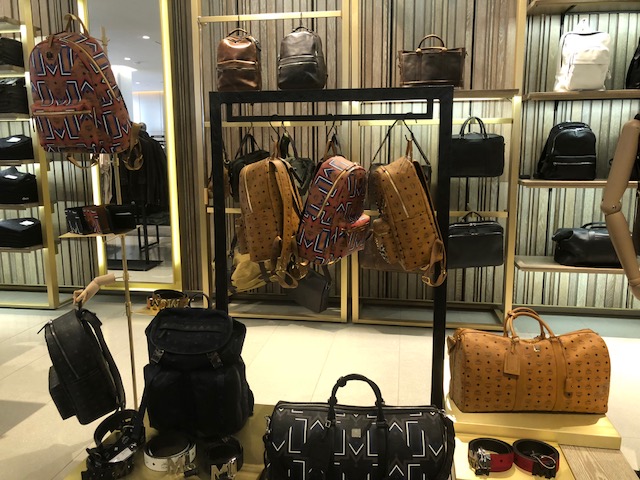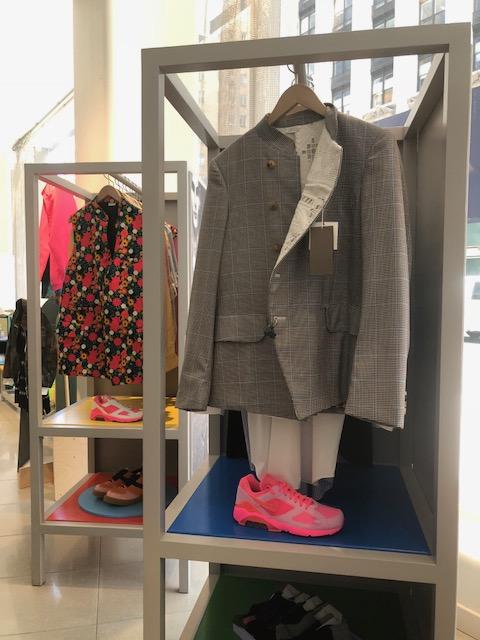 Business Up Top: Second Floor
As we mill about the store, it's interesting to note a mix of shopper demographics. We see guys of all ages who are definitely taking advantage of their lunch break to check out the wares, but there are also tourists milling through, pulled in by the store's prime location near Central Park and Columbus Circle. For the guy who works nearby and needs to dress the part, the 2nd floor is focused on that suit, tie, and professional look. (It also houses designer collections like Dior and Calvin Klein.)
But hey, you can have fun up here too - there's a DJ booth and a bar!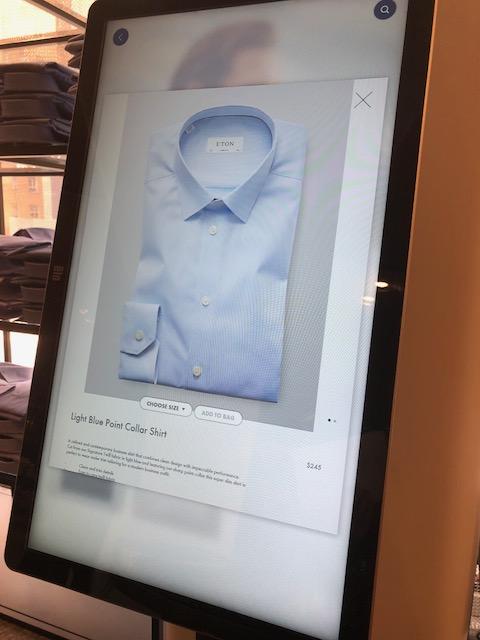 We're Here For The Shoes: Downstairs
The store's physical merchandising strategy was clearly curation and not to have an overwhelming amount of physical merchandise on the floor, but the main event for Nordstrom, shoes, gets a major piece of real estate downstairs. Whether you're in the market for sneakers, dress shoes, or something in between, they've got all the options a guy could ever want on display. The store also has some exclusive shop-in-shops like Christian Louboutin.
Looking for something more casual and accessibly priced? You'll find brands including Topshop Man and Vineyard Vines down here as well.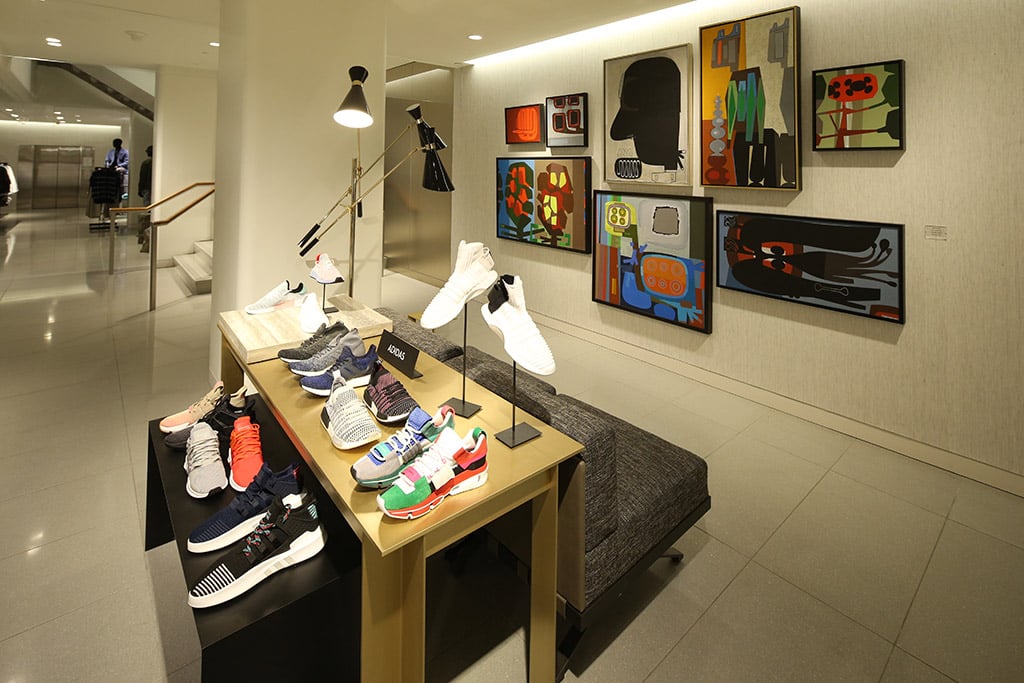 Services, Tech, and Places to Refuel: The Details
The cornerstone of Nordstrom's brand is best-in-class customer service, and for today's shopper, especially the male shopper living and/or working in the city, convenience is king. The number of staff milling about certainly means no shopper goes unassisted, but their services extend even further than that. The Sales Associates are equipped with mobile devices to expedite orders and checkout, the store has staff available 24 hours a day for fashion emergencies, and returns are expedited at the front of the store. And on the convenience note, both same day delivery (in Manhattan) and in-store pick-up are available for in-stock items (just head on downstairs.)
But there are cues sprinkled throughout all three floors that show just how much attention has been paid to the details. Whether it's the generously sized dressing rooms, cafe on the lower level or the bar on the top floor (where one employee generously tells me I'm free to wander around with my snack and adult beverage), or the high-top tables where shoppers can hang out and take a moment (or a call), there's thought in each physical element we see and experience here. We think they've done a most excellent job of combining the best of old and new retail worlds into one destination.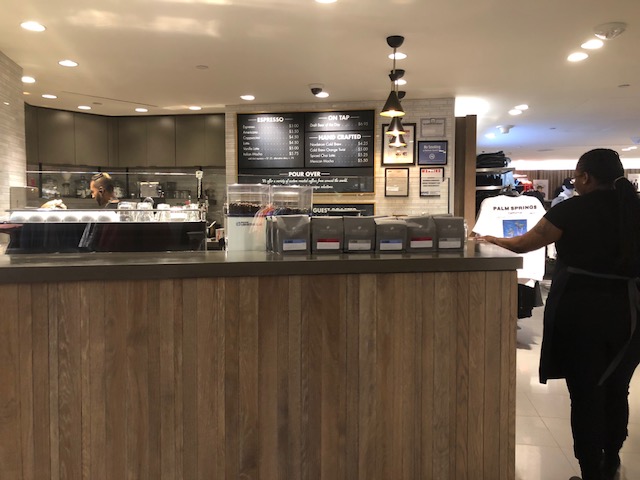 Now, we just have to find the patience somewhere deep within ourselves for the Fall 2019 opening of its women's counterpart (to be conveniently located across the street from the men's store.)