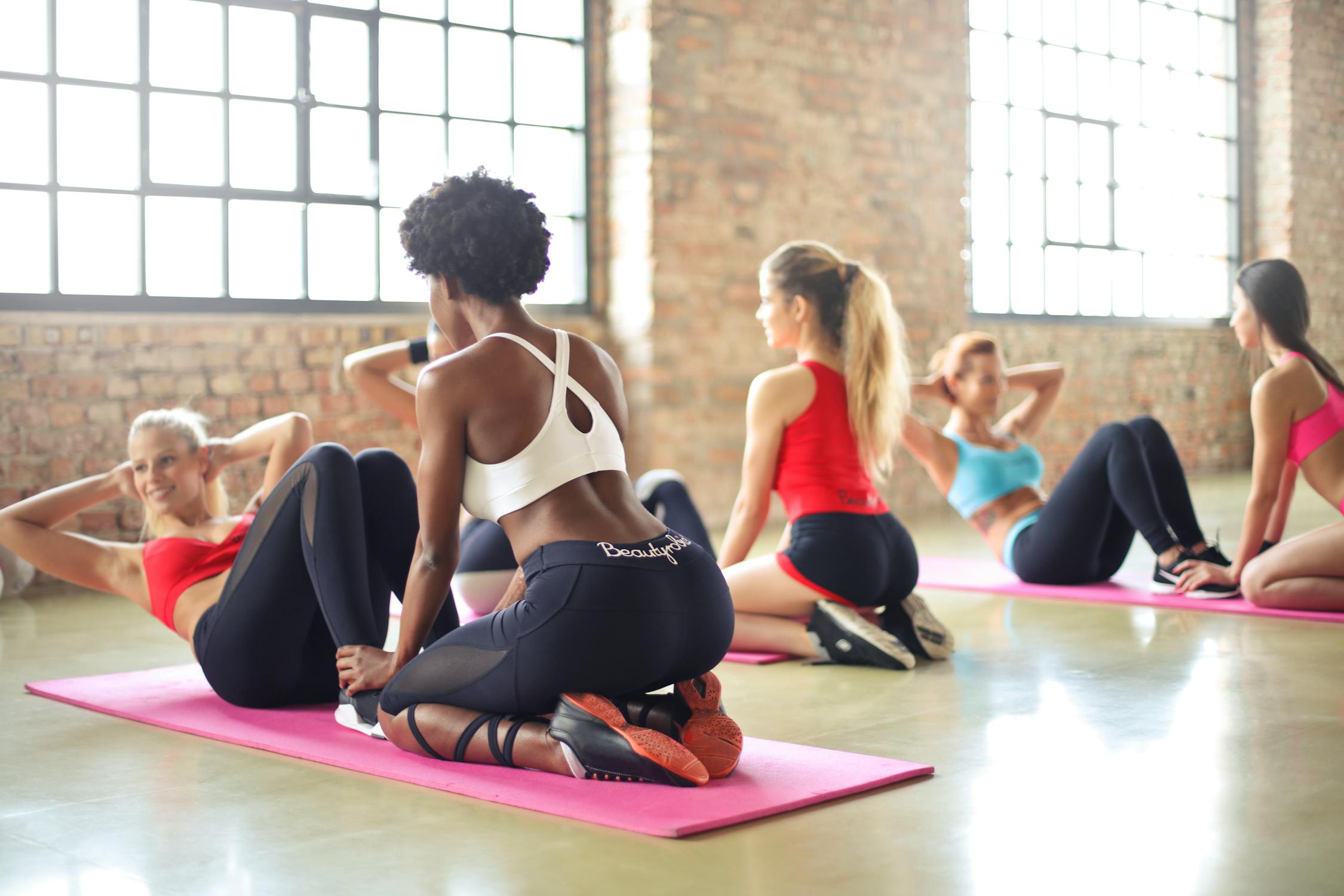 By Elizabeth Shobert, Isis Darks and Xin Jie Liau
Introduction
Call it activewear, athleisure, or sportswear, the ever-evolving category designed to blur traditional clothing boundaries continues to be a focal point for retailers. It's been growing on the heels of active lifestyles, changing work modes, and social media channels where Fila can be handily paired with Fendi. All of this you already know, but since it's been a while since we checked into the category, we thought this the perfect moment to see how it's performing. Let's take a look at the overall health of the category.
Overall Activewear Trends
Fig 1: Overall Average Product Count for Activewear.
Our first stop is the count of products at retailers stocking active and athleisure wear, and our sample includes both active-specialized and merchandise generalists. It is a positive positive indicator here that on the whole, product counts were fairly stable over the course of 2018. In fact, a few categories (seen above) actually saw an increase in SKUs over the course of 2018, the most notable of which were sneakers and activewear pants. Both have risen by 13% and 21%, respectively.
Fig 2: Men's v.s. Women's Joggers.
But here's where the devil's in the details: while all activewear bottoms have seen growth, there was an interesting increase in jogger and sweat pant styles, in particular for men, as the chart below illustrates. Growth in women's active pants was due moreso to increases in the number of form-fitting styles like running and yoga pants.
Fig 3: Overall Average Current Price for Activewear.
Our next stop looks more closely at pricing in athletic categories. There wasn't much fluctuation for average current prices of athletic wear (above), which is a testament to the category's staying power. The one category that did show some downward price correction was in activewear jackets, where we saw a slight decrease in average price from the beginning to the end of the year. Much of that decrease, however, was seasonal and recovered in the fall months.
Fig 4: Overall Average Discount Penetration for Activewear.
Our last stop takes us to another important metric, discount penetration, which tells us how much of a category is on sale. Here we see that just like non-active categories, it was not immune to the discounting bug. Here we see that discounting was least prevalent in May and September (around 35% was on discount), and most prevalent in January, July, and December (approx. 45% was on sale). Unsurprisingly, those categories that showed the highest amounts of discounting tended to be more seasonal in nature, namely jackets and shorts.
What about Jeans?
The relationship between activewear bottoms and jeans remains an ongoing debate. Does a rise in sales for one mean a decrease in the other? First, US Census data shows that, as of 2017, imports of elastic-waist pants had officially outpaced that of denim, but that doesn't necessarily tell the entire story. We also know that while jeans continue to dominate amongst back-to-school shoppers, comfortable options like yoga pants and leggings have negatively impacted denim sales for school-age kids (a 10% decrease between 2017-18.) We wanted to get into the nitty gritty of the category in order to better understand the dynamics.
Fig 5: Average Product Count for Jeans and Active Bottoms.
Let's first start by laying out the sample size we used: we included both specialty and department stores who have both denim and active bottoms in their assortment. Keep in mind that these retailers sell a mix of private and national labels. We first took a look at product count, and as you can see, jeans had a higher product count, with nearly 50% more jean SKUs than activewear bottom SKUs. Nonetheless, both categories saw their average SKU count climb since the beginning of last year. Does this perhaps mean they're stronger together?
What else might make one category more attractive to a retailer over the other? Price. It goes without saying the difficulty retailers have had trying to rein in discounts. So let's take a look at what average prices and discounts have to say about how jeans and active bottoms performed.
Fig 6: Average Current Price for Jeans and Active Bottoms.
With the average price of jeans hovering around the $70 mark in 2018, and activewear bottoms around $50, it was clear that jeans still command a premium. Interestingly, while there was some price fluctuation in jean pricing around the back-to-school season, this data indicates the category is holding strong. As we next examine what happened in discounting, we see some similarities between the two categories. Throughout all of 2018, we saw roughly half of active bottom and jean assortments on sale. And during that back-to-school season, we saw an increase in discount likelihood for jeans which would explain the corresponding dip in prices we saw above.
We believe discount penetration remains high for both categories as a result of adjacent category discounting and an increase in the number of offerings for both categories. Said differently, with discounting being so prevalent across so many of these retailers' product categories, it becomes increasingly difficult to hold back on discounting, particularly so as you grow the number of choices available to shoppers within that category. Our advice to retailers is to make sure you're curating within both categories so that there are clear differences, solely aside from price, in what you're offering.
We hope you've enjoyed our recap of the latest goings on in activewear and athleisure. Got questions? Email us at hello@stylesage.co!