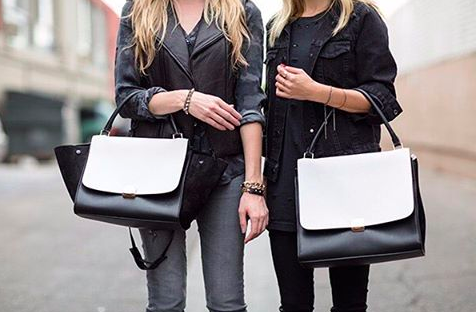 I'm going to give you a scenario you know all too well. You're shopping for an item, let's say a pair of shoes, and you finally find the one pair you like. But before you click purchase on your mobile phone you're going to Google that item one last time to see if it is available cheaper anywhere else. With the human eye and a shopper's intuition it is a relatively simple task. But on the retailer's end, this customer behavior is more complicated to predict and respond to. Amongst your entire assortment, how can you really monitor each identical product across all of your competitors? Well, this is where we can thank the retail gods for giving us the gift of "product matching". Let us tell you more about this special e-commerce tool we now have in our tool box.
What is product matching?
Product matching is technology that brings together image recognition and machine learning to identify identical products across retailers even if the product details, including photos, vary across channels. While us human shoppers are pretty smart cookies that can find this easy to do on our own, it is actually more difficult than it seems for a computer to do. But with the right system and algorithm, the puzzle pieces can be put together so you can avoid the manual work of finding and matching. Now onto the fun stuff, what does this look like?
Here is an example of a suede moto jacket from Blank NYC in the color "Burnt Sage".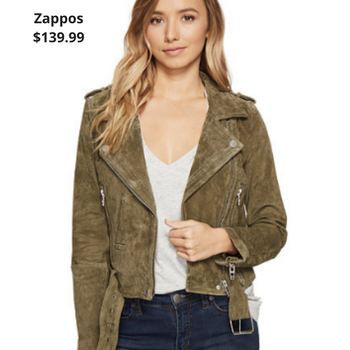 As you can tell, it is the same jacket. But what is different? From the start we can tell that the photos, the retailers, and the price are all unique. When we look further, even the name of the jacket varies. At Free People it's called the "Olive Juice" jacket, while at Zappos it is the "Blank NYC Suede Moto Jacket in Burnt Sage". As a customer you may say, "Duh, I found that in 1 minute, and now I'm buying it from Bloomingdale's". But if you are Free People, how are you managing each individual product so you can avoid being out-priced like in this case? That, my friends, is where product matching technology comes in.
Why is it important to retail?
From this case alone we can recognize why the technology is important, especially since no one can afford the manual time and resources to daily monitor each individual product across the entire market. But why is this more important now? Well, for one, the competitive landscape has changed in the retail world. With a lack of brand loyalty and a vast omni-channel experience, shoppers are willing to look at all retailers and channels to find the best price.
Aside from the customer, also think of it from a brand's perspective. You might not just be concerned if someone is selling a product at a better price, but are they selling it at the wrong price. For many brands selling wholesale, minimum advertised price (MAP) policies are legal agreements between brands and vendors that strictly regulate how products can be priced, discounted, and advertised. These policies are one way of ensuring brand integrity so that the market isn't flooded with discounted products that "cheapen" the brand image. By using product matching technology, brands can keep tabs on these individual products to make sure MAP policy violators aren't slipping through the cracks.
Is product matching the future?
We painted a picture that makes it seem like it, right? It may not be the end-all--be-all but we know that fashion is moving towards a technology-based future, and this is a part of it. While it may seem trivial to our shopping-trained eyes, product matching is a complex and powerful tool that will ultimately lead to a more transparent market place. And with more transparency comes a brave new world of fashion in which customers are in charge and retailers must act quickly. So, do you think you're ready?
Think product matching is way cooler than you originally thought? So do we! And guess what, we have our own technology as well. Check us out here.