Everything seems to change in fashion, except one thing, we can't quite seem to quit our leggings.  An industry sector that was already enjoying significant momentum well before the pandemic, activewear has continued to thrive as we (sorta, kinda) emerge from the other side into normalcy.
But even in the business of selling stretchy pants, there's always a brand or two that's bringing some extra buzz, whether it's because of who wears it, or how it's being styled.  So today, we wanted to do a case study comparing a couple of different activewear brands, to see what the latest trends are and how they are performing relative to each other.
We'll be focusing on Alo Yoga, a LA-based brand whose celebrity following certainly hasn't dinged its rising popularity.  Its known for its tonal colors and fashion-leaning profiles.  Next up in our case study is Lululemon, whose leggings need no introduction.  No conversation about activewear would be complete without including this brand. And Athleta, the Gap-owned active and lifestyle brand that has carved itself out a winning niche, is the third brand in our study. And last but not least, we'll be benchmarking Nike, whose sport credentials speak for themselves.
Whose Leggings Cost the Most?
The market for leggings has offerings at just about every price point.  You can grab a pair on Amazon for under $20, or you can splash out more than $100 for a pair of premium tights.  We wanted to understand both the market positioning of these four brands, as well as whether they're deploying discounts to move inventory.  Let's take a look.
First up, we see that Alo Yoga rings in at the highest original prices for its leggings, $115 as of December 2021.  Close behind it is Lululemon, whose average price is $109.  Athleta comes in at $95, followed by Nike at $79.  
But despite similar price points, we see differing discounting strategies at Alo and Lululemon.  Alo averages around 40% of its legging assortment on sale throughout the year (and going as high as 70% of assortment on sale during December), while Lululemon keeps theirs below 30%.  But of the bunch, we see that Athleta has the highest discounts throughout the year on their leggings and tight assortments, averaging between 50-60% marked down. Lastly, we see that Nike has a pretty "middle-of-the-road" strategy when it comes to discounting, not too much and not too little, averaging about one-third of items marked down throughout the year.
Who is diversifying their assortment beyond the basics?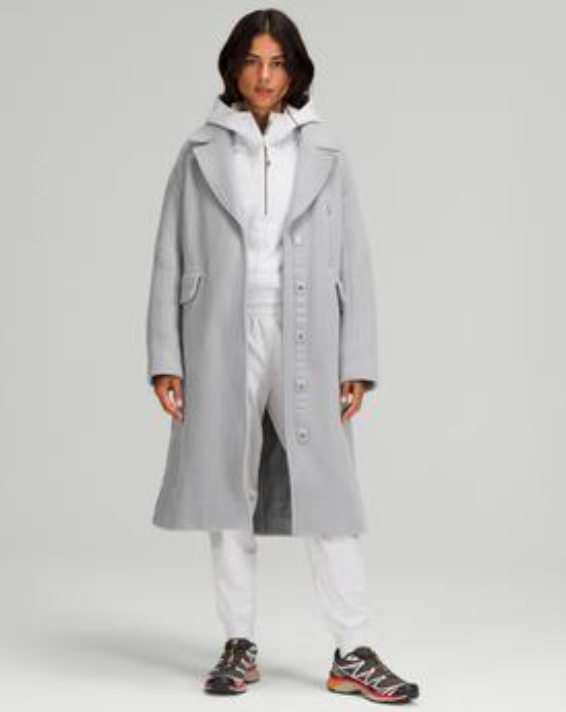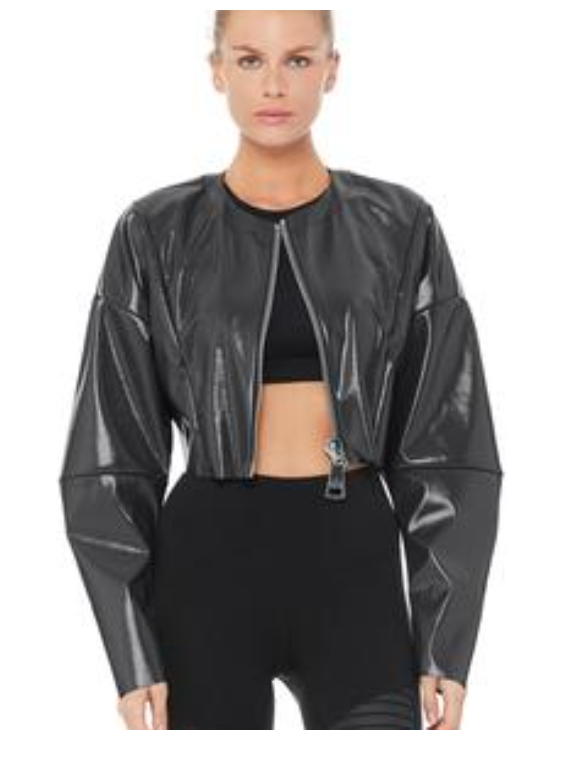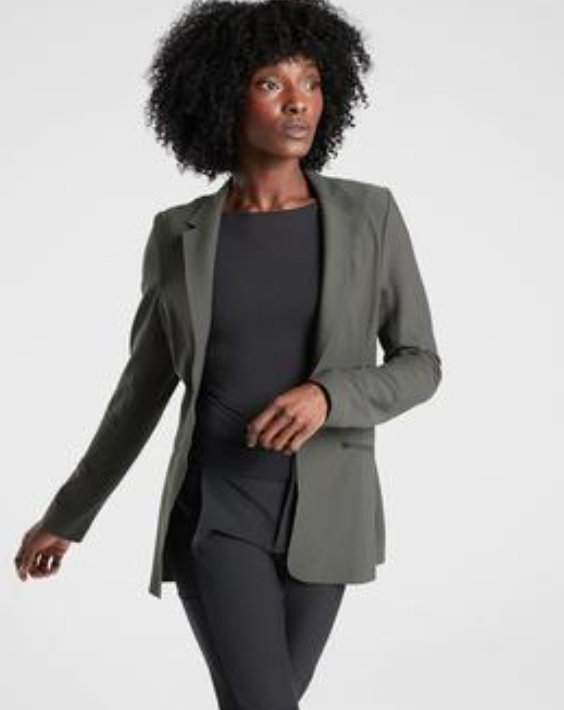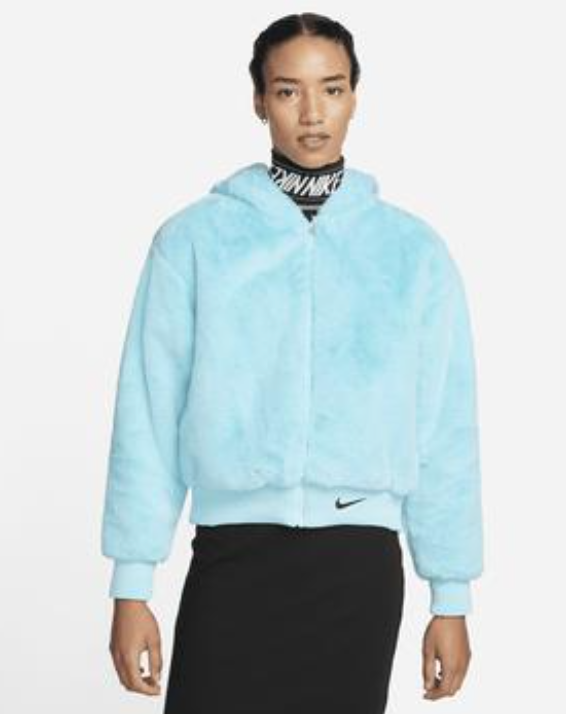 From left to right: Lululemon, Alo Yoga, Athleta, Nike
If you were to quickly glance at the images above, you might not immediately associate faux fur, blazers, and pleather with activewear brands.  But in 2021, these non-activewear items actually make a whole lot of sense in these brands' typically activewear-leaning assortments. That's because the lines between lifestyle and performance continue to blur, and brands attuned to this shift are offering products that often defy categorization. The Alo Yoga example above embodies this mashup perfectly: a pair of leggings and a sports bra paired with a cropped "Liquid Jacket".
The data shows that across each of these brands, the count of women's apparel items that are not strictly active nor performance has increased significantly.  Alo Yoga has increased its count by 22%, Athleta by 28%, Nike by 72%, and Lululemon by 217%.  This type of increase in lifestyle-oriented items shouldn't be ignored, and being attuned to how consumers mix-and-match active items with the rest of their wardrobes will provide rich insight into assortment opportunities.
What about men's active?
While women's fashion may often get the most attention, these brands show that's not always the case in activewear. Men's activewear and adjacent lifestyle fashions are categories where major opportunities are waiting to be unlocked.  
For the brands in our analysis, you might notice one missing above.  That's because Gap-owned Hill City, which was its answer to activewear for men, was closed down in 2020.  At this moment, Athleta doesn't sell apparel for men, but its Gap and Old Navy brands do offer up alternatives.  
We can immediately see that Nike's men's assortment remains a dominating force in the active space, and throughout the year, they added 5% more items to their men's assortment.  And while Lululemon and Alo Yoga offer a relatively lower amount of men's products in their assortments, they've both grown their men's assortment by higher rates in the past year.  Lululemon added 14% more men's products to their assortment, while Alo Yoga added 48% more products.  We recommend keeping an eye on the men's active space, which shows lower rates of saturation than women's does.
Interested in more active insights? Clients can access trend reports on items like "tech pants", "athletic shorts", and more in the platform!