While apparel shopping has taken a major hit over the past few months of stores being shut and consumers being locked down, beauty has told its own story. In an interview for Glossy, NPD Group vice president and beauty industry advisor Larissa Jensen said, "Beauty has been trending above the performance of apparel, footwear and accessories." NPD tracks brick and mortar retailers and "found that beauty sales declined by 14% year-over-year in the first quarter of 2020. The overall decline began in March as a result of store shutdowns, as sales had grown by 3% for January and February."
While the closing of brick-and-mortar stores undoubtedly causes pain to beauty brands, what does the online landscape look like? And did beauty brands and retailers respond as their apparel peers did with heavy discounting and promotions? Let's take a look.
Discounting Trends
Typically beauty retailers and brands avoid outright discounting to move product. There's been a seemingly insatiable consumer demand for new products and real focus on product innovation that has helped many brands avoid the pitfalls of discounting. Instead, many beauty brands market products through sampling, limited edition product launches, and heavy social and digital engagement strategies.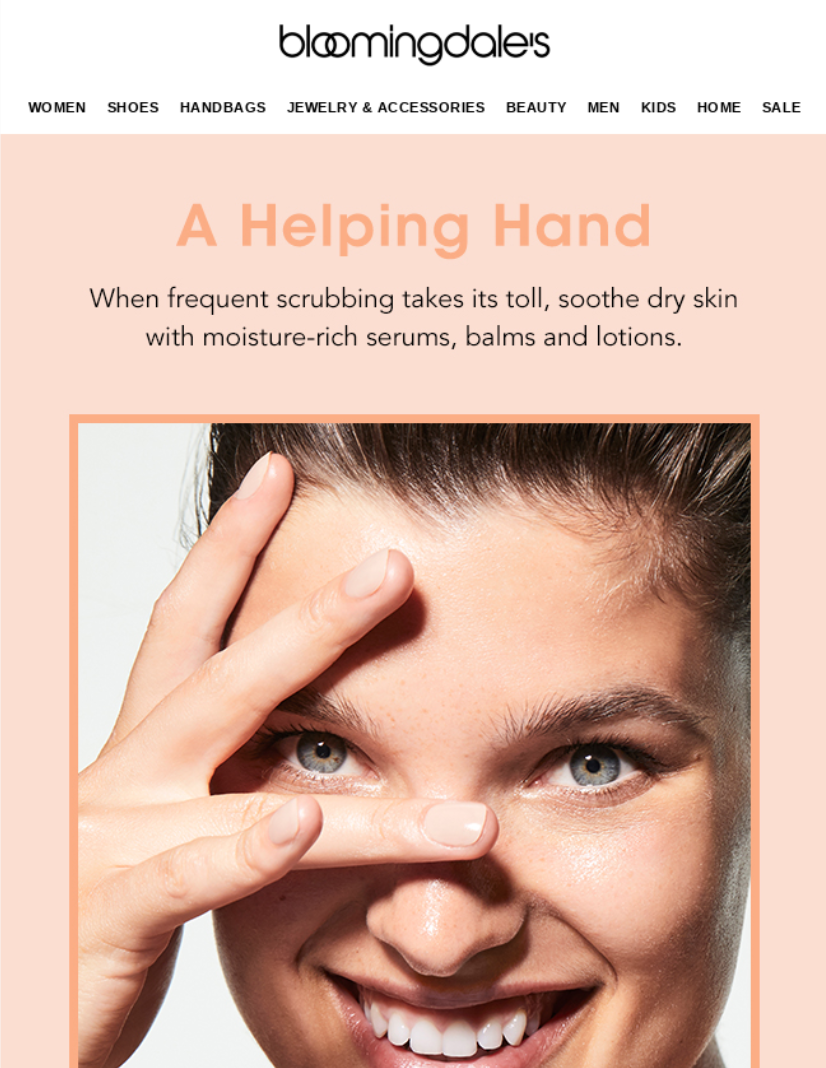 So, the billion dollar question is, could brands hold firm to this discount-free strategy during COVID-19? Let's take a look.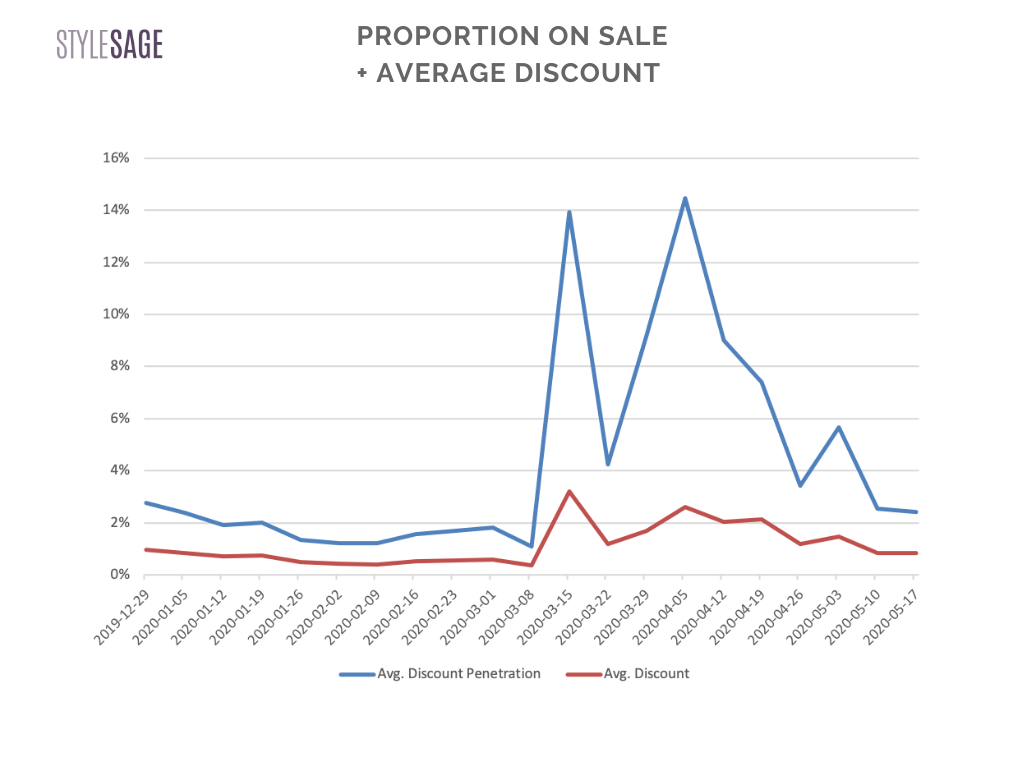 This chart shows you how during the first two months of the year, discount likelihood (blue) and average amounts (red) were low, but discount penetration started climbing upwards in mid- to late March. What we saw when we dug into this further was that department stores, not beauty specialty retailers, were the main discounters when it came to beauty products.
Next we examined which product categories were most likely to be marked down, and saw some interesting themes.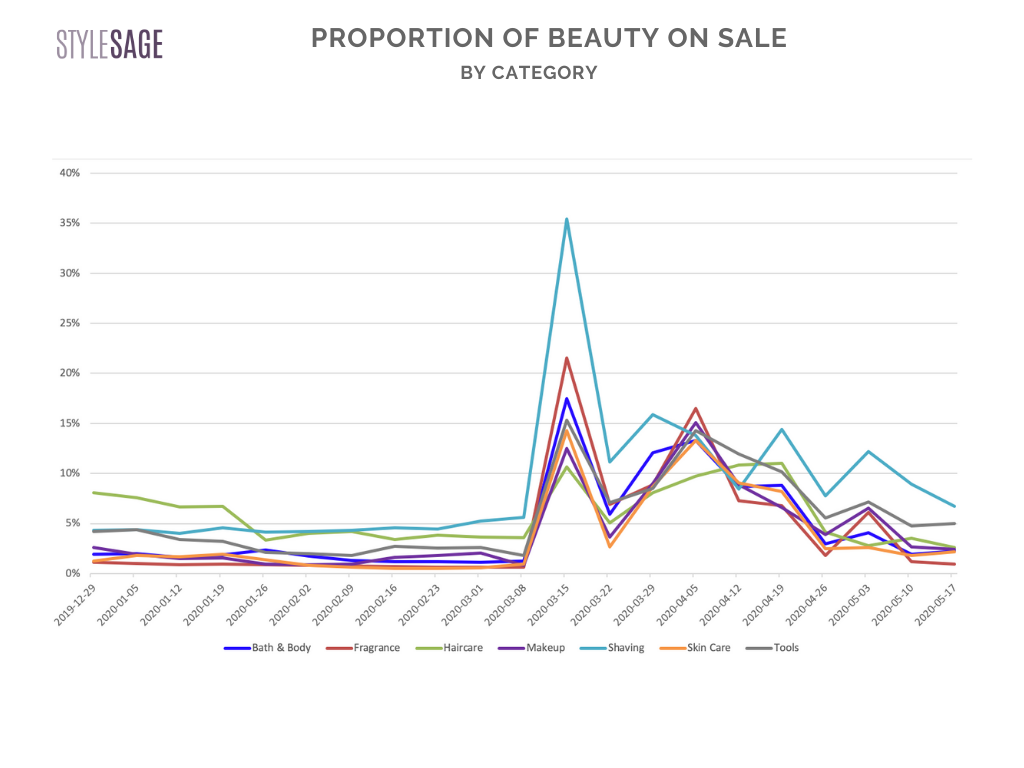 To start, while it's not a large category, shaving saw the highest proportion of products on sale, while haircare and makeup were least likely to be discounted. Discounts on shaving products were likely driven by brands and retailers offsetting reduced demand for these product. (As far as the consumer is concerned, it sounds like hair on the head > hair on the face.)
Selling + Demand Trends
While of course discounting can help to drive consumer demand, it helps to understand what consumers were looking for - as well as what they weren't - during this time.


Are you one of the many people who has had to DIY themselves into their adopted hair color? Trends show that there's been a rise in searches for at home color - and not just any - the "easiest" kind. Other things that saw increases were night creams and cleansing oils, indicating that consumers were looking for nourishment and self-care in their beauty products.
What wasn't trending so much were things like former bestseller "Kylie's Lip Kit." Lip color takes lower priority when staying home, of course, being covered up by the face mask. Other notable search declines included eyeshadow kits and makeup brushes.
This search data segues perfectly to the last data points today, data on what's actually selling.


In big part, what's selling out often corresponds to categories that are more likely to be on discount, like shaving, as well as where there's heightened consumer demand, like bath and body self-care products.
Curious to see what else is going on in with beauty retailers? Check out our COVID-19 dashboard for updated global data on discounting, trending categories, and new products.