Abercrombie & Fitch is the latest American mall store to get a glow up.  Far from a surface change, its transformation is, according to CEO Fran Horowitz, "the culmination of years of hard work."  Abercrombie 2.0 is a welcome change to shareholders and customers alike, after years of controversy and faltering sales.  With estimates that they'll grow full year sales by 10%, adjusted upwards from an earlier estimate of 2-4%, and a stock price that's on fire*, it's important to understand the mechanics behind the brand's evolution and growth.
*As of the date of this piece (Oct. 11, 2023), Abercrombie's stock price is up more than 158% YTD.  
Shifting Categories and Prices
One of the key changes that Abercrombie has undertaken is to go from being a "jeans and T-shirt" brand,"  to a "lifestyle" brand. Horowitz noted in the company's Q2 earnings call, "We really have expanded into a lot of new categories — so this young millennial can now wear this brand from work to their weekend getaway."
Taking a retrospective look at what "new categories" means, we can see where the retailer has been adding – and taking away product.  
One of the categories where product has grown significantly is women's pants.  One of those core styles is the brand's Sloane pant, a style that has gone viral on social and is available in many different colors and materials and is priced between $80-110, depending on the specific style.  They've also deepened their assortment in dresses; in fact, you can now find more formal dress styles that are made for weddings and events in the product assortment.
On the men's side of the business, pants have also grown share of assortment, as have shorts, as weather and back-to-office have both impacted consumer demand this year.  
But what about prices?  What role could a shifting price strategy play in taking the brand onto more profitable ground?  Let's take a look.
A quick glance at these key categories tells us prices increased significantly between 2021 to 2023.  All categories saw double-digit price increases, except jeans.  The women's categories that saw the greatest degree of inflation were pants (+37%) and dresses (+34), two specific groups of products in which we know the brand has heavily invested.  For men's, the greatest growth in average original prices were in shirts and tops (+24%), along with sweaters and sweatshirts (+16%).
From Discounts to Loyalty
Certainly, most fashion retailers have raised prices over the past two years, but many have had to simultaneously take discounts to convince inflation-weary shoppers to part ways with their money on discretionary purchases.  The net result is higher prices whose impact is blunted by a hefty discount.
Where has Abercrombie landed in this tricky retail environment?  Our Promotions Dashboard can shed light into how their promotional strategies have shifted over time.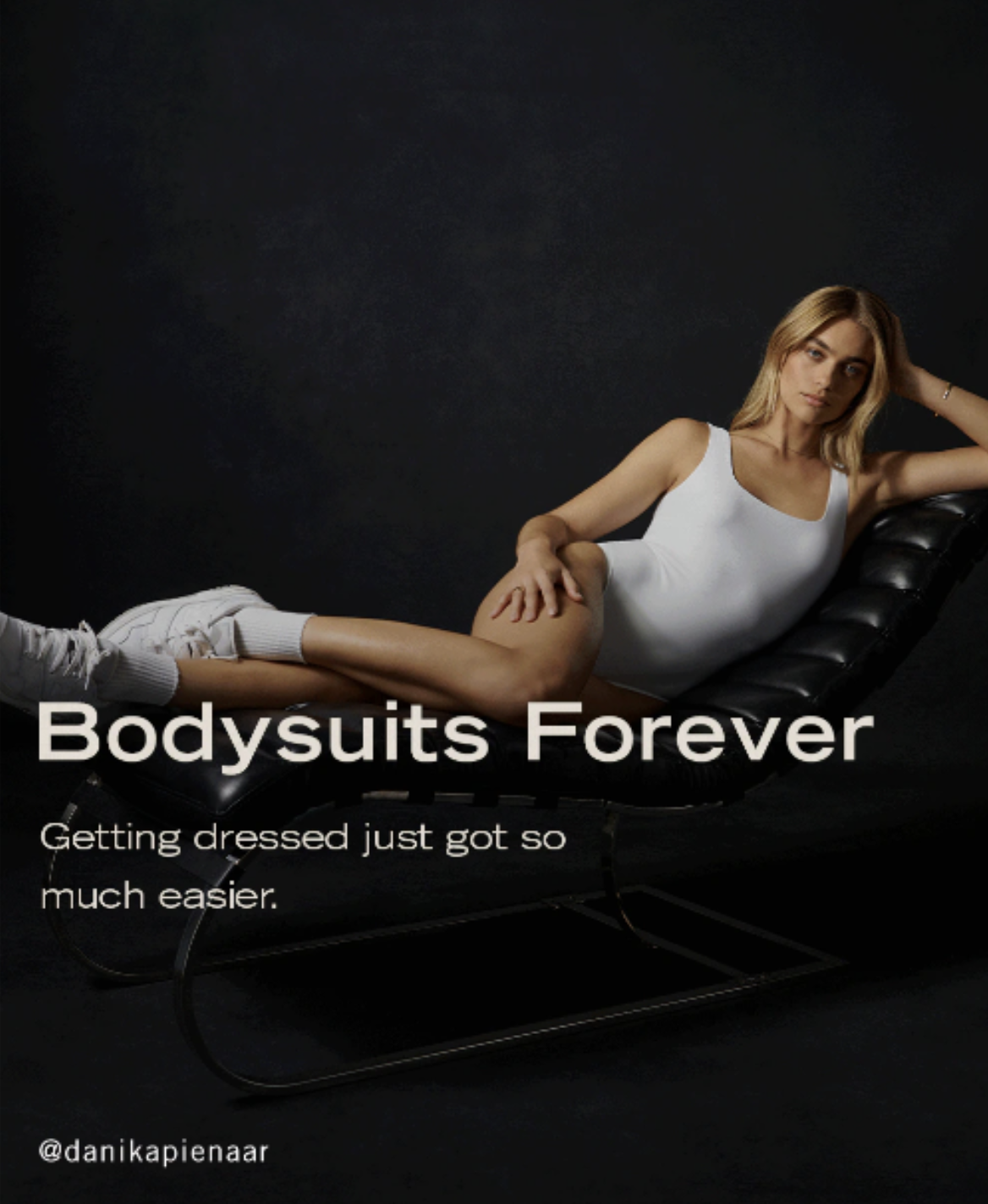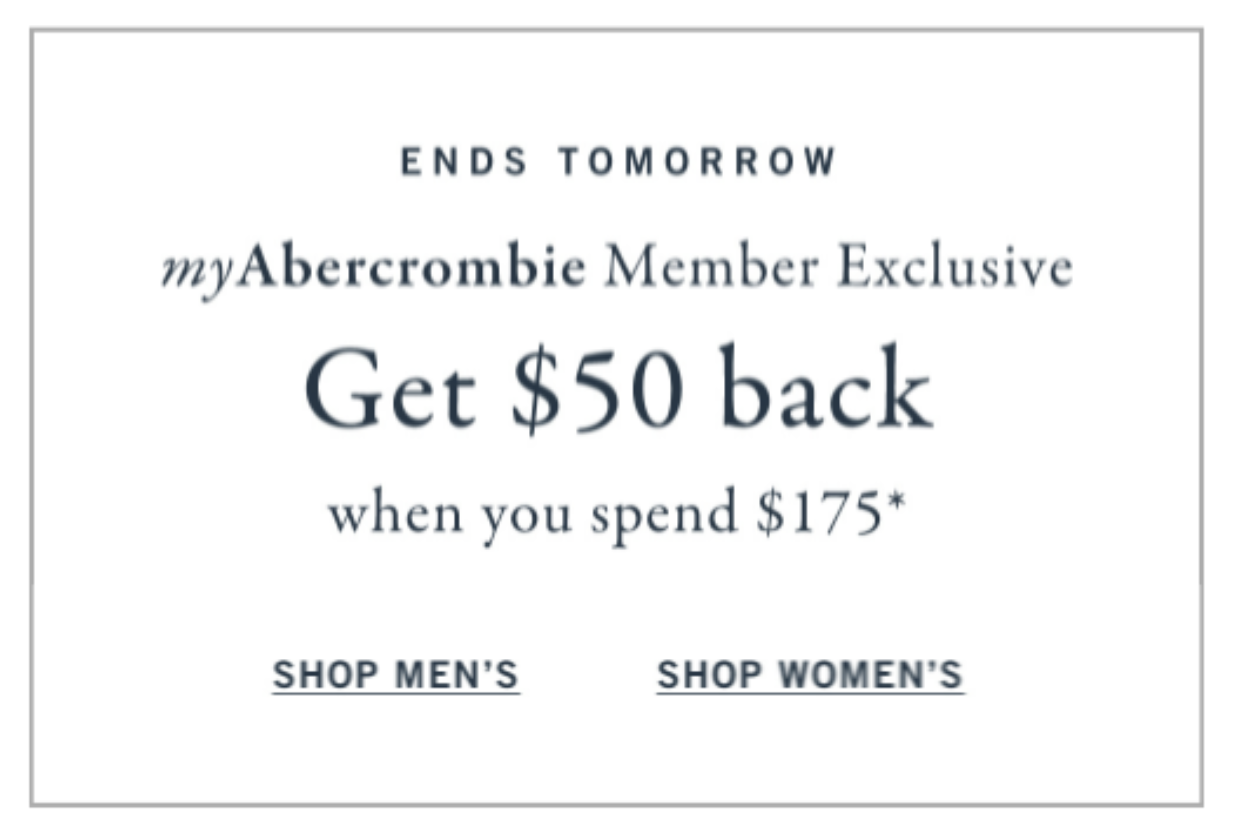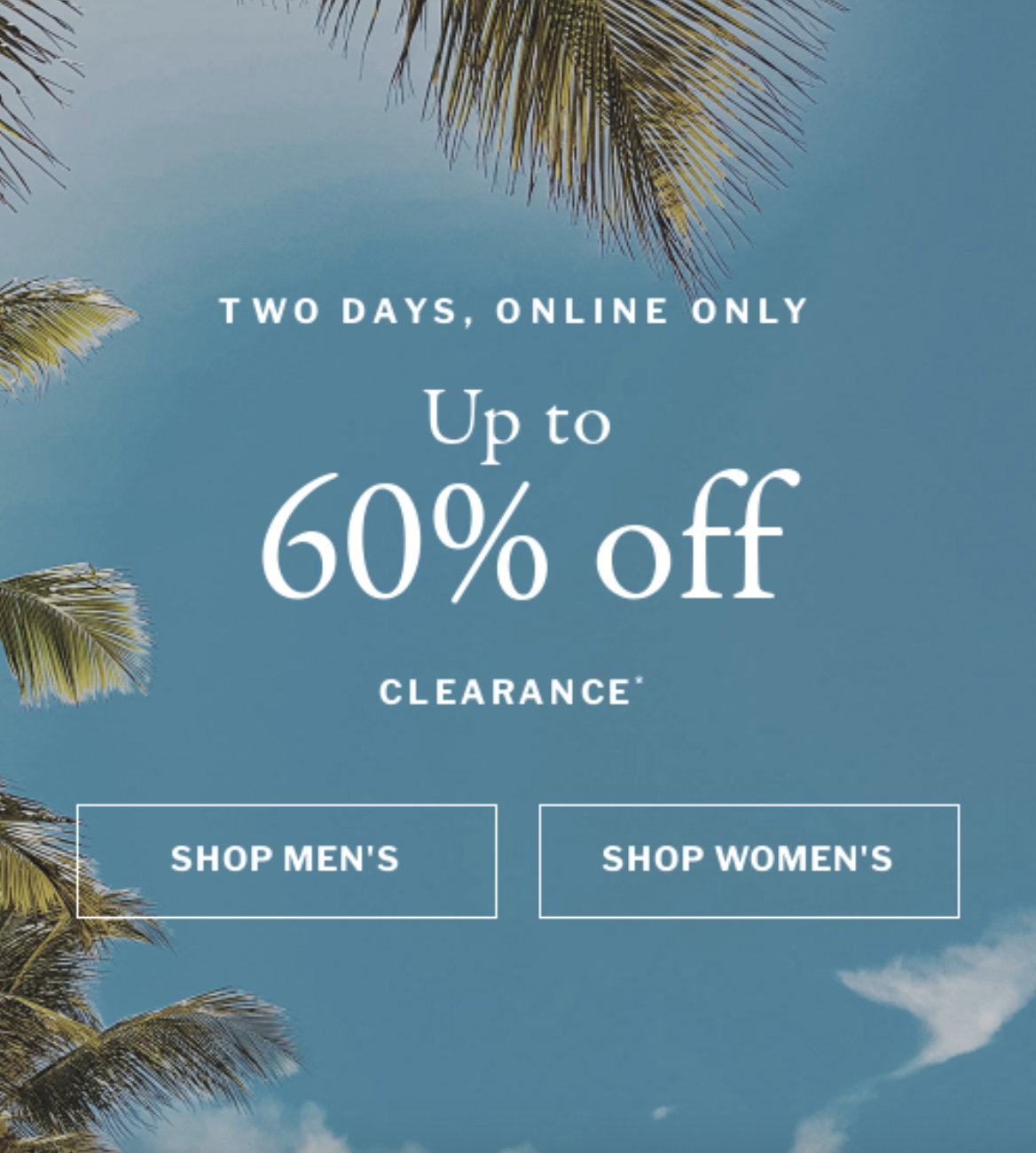 From left to right: Promotions from July 2023, July 2022, July 2021
Over the past two years, our data shows the promotional discount has reduced significantly: 35.84% in 2021, 34.25% in 2022, and 24.98% in 2023.
Several key reasons for this reduction in promotional discounts include better product-market fit, paired with tighter inventory management.  But another reason it has been able to dial back direct discounts is the brand's revamped loyalty program called MyAbercrombie.  VIPs in the program get perks like free shipping, exclusive discounts and early access to products.
Sold-Out Trends
We can fully understand that things are back on track – and specifically how – when we pair the aforementioned earnings data with our e-commerce data.  Taking this a step further, we can glean, from understanding how much product is selling out, whether Abercrombie is still resonating with consumers.  Let's take a look.
When we examine the sold out product trends YOY, it's remarkable to see that in some cases, the sold out percentage has nearly doubled in 2023.  Even cold weather categories like sweaters and sweatshirts are seeing strong performance.  
It's encouraging to see a brand like Abercrombie put in the work and see – after years of sustained efforts – the fruits of its labors.  Let's not forget that they're achieving this in the midst of one of the toughest and most uncertain retail operating environments we've ever seen.  Bravo, Abercrombie!