In the lunar calendar, January 24 marks the beginning of festivities for the Chinese New Year holiday - carrying through the next fifteen days and concluding on February 8. Each new year is associated with one of twelve lunar animals, and this new year is the Year of the Rat. Mind you, this is not the kind of rat you see scampering along the subway tracks but the first of the lunar animals who, according to lore, was so smart that he tricked the ox into being first at the party that decided the order of lunar animals. And in Chinese culture, rats were seen as a sign of wealth and surplus. Bet you'll be looking at that rat with more appreciation now.
But the New Year holidays are truly the most significant holiday of the Chinese calendar, and are celebrated by Chinese (and by those of us who have adopted the traditions) all over the world. One of the most popular ways to celebrate the Chinese New Year is to hand out red envelopes filled with money as gifts, typically to unmarried folks of the next generation, and traditionally meant to bring good luck (and keep away the bad). Fun fact: did you know that WeChat introduced virtual red envelopes via its mobile payment platform in 2014?
So as you could imagine, it's the perfect time for brands and retailers to join in the festivities celebrating the start of a new year. In China and throughout the world, you'll see special collections and promotions that are geared towards gifting and commemorating this special and auspicious holiday. Let's check out what brands and retailers are up to this year.
Just as you would see limited edition products released for the Christmas season, you'll see products that can only be gotten during the CNY season, many of which will prominently feature the color red for good luck.
First up is global powerhouse Nike, who has over the years released limited edition CNY items, and this year is no different. Beware sneakerheads, as you may not be able to get your hands on these beauties, the Air Jordan 1 Low Chinese New Year 2020, of which only 5,000 will be released in early February.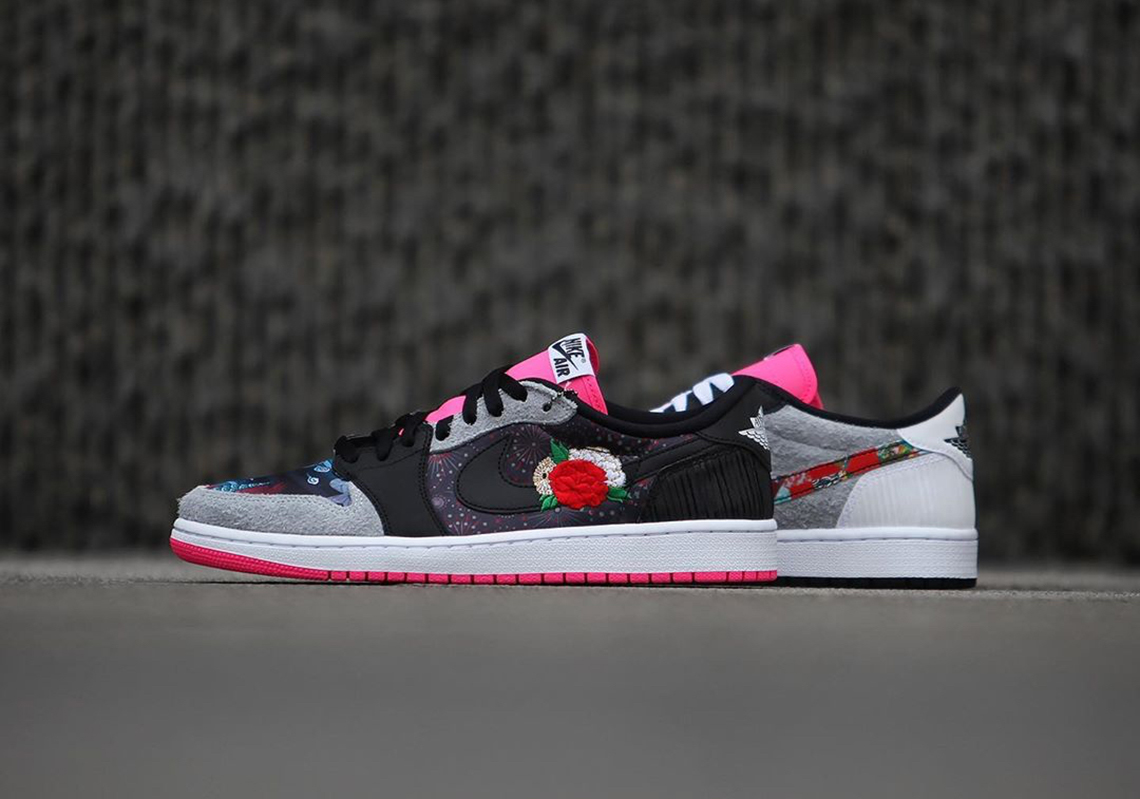 Disney is pretty darned lucky if you think about it - as this lunar new year gives them the perfect opportunity to highlight everyone's favorite mouse, Mickey. In fact, Gucci has an ongoing Disney collaboration, this year featuring apparel and accessories featuring the beloved Disney character. It doesn't get more luxe and whimsical than this collection.
Perhaps you're in search of Chinese New Year goodies that will be a bit gentler on the pocketbook. In that case, look no further than H&M, who for quite a few years now has released a special campaign and products in the days leading up to the holiday. This year their edit featured Minnie Mouse and other festive merchandise that is sure to fly off the shelves.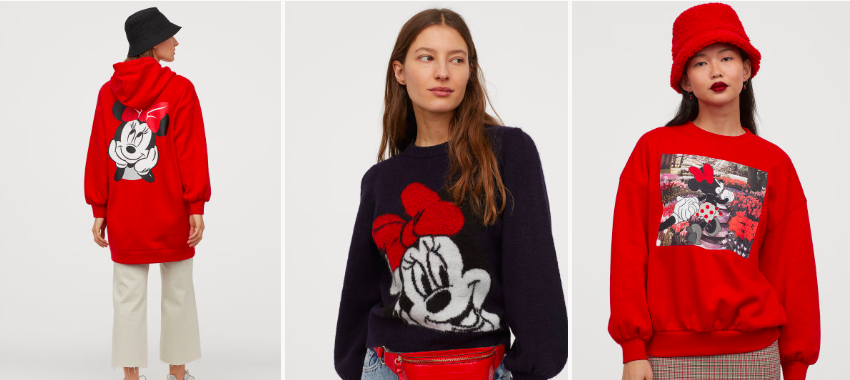 Beauty mavens needn't worry that they'll be short of new stuff for Chinese New Year, as brands including Fenty, Givenchy, SK-II, and Pat McGrath all have limited edition items up for grabs, specially curated here by Sephora.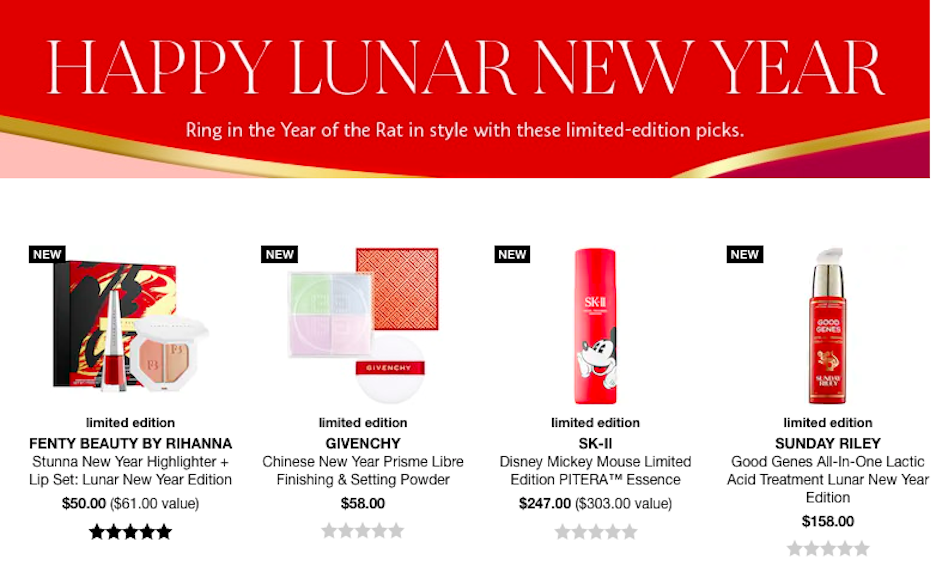 The Chinese New Year holiday - as it lasts over two weeks - is also a time when many Chinese travel overseas - and the opportunity isn't one to be missed by retailers. With that in mind, DFS Group (the world's leading luxury travel retailer - owned by LVMH) has a series of interactive promotions and exclusive limited edition products meant to capture the travel customer and their desire for unique gifts from brands including Tiffany & Co, Prada, and Clinique.
We hope we've left you feeling lucky and inspired as we enter the Year of the Rat - and to our Chinese friends all over the world - we wish you - 新年快乐 - Happy New Year!