Highlights:
-Share of discounted goods in luxury has increased from the previous week.

-Active and sportswear discount levels remained steady from previous weeks.

-US specialty retailers have seen discounting decline slightly from previous weeks. However, discounts are still higher than they were the same time last year.

-New product introduction rates were down slight in March (from one year ago).
Luxury
There's been some significant movement in discounts in the luxury sector since we last checked in. Over the past week, a few key retailers, including Farfetch and Saks, increased the proportion of discounts.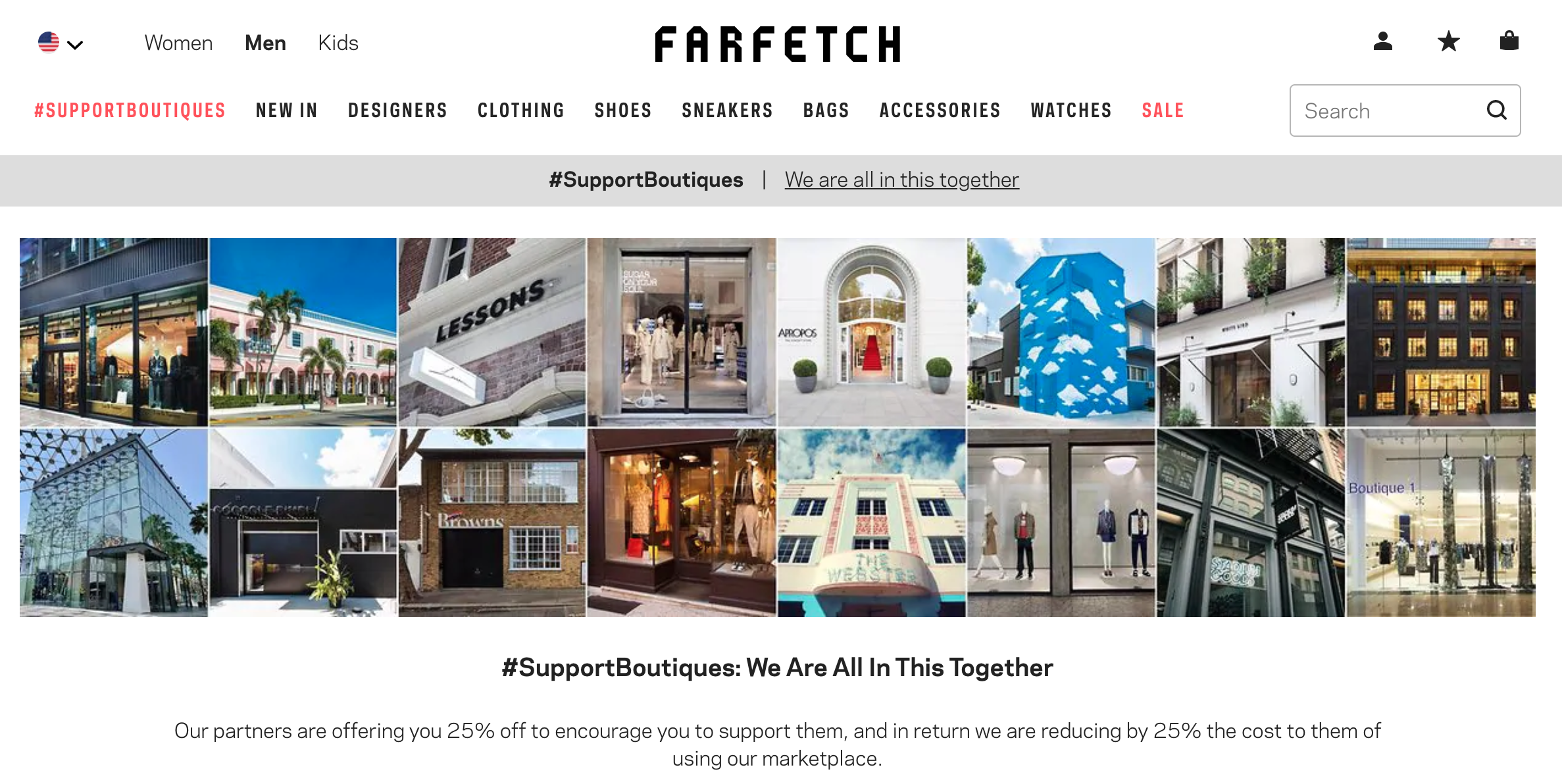 Farfetch has been running a campaign called "Support Boutiques," that offers shoppers 25% off a large selection of goods. In turn, Farfetch offers its boutique partners a 25% reduction in its partner fees. (Win, win, right?)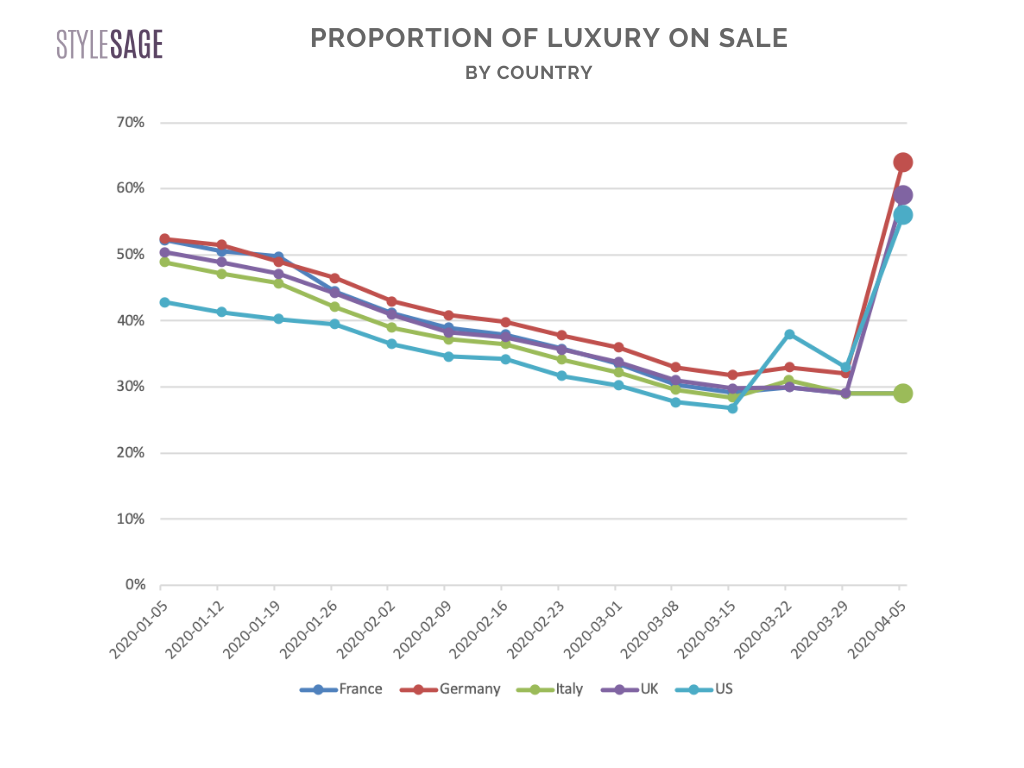 With these increases in discounts, in several countries, including the US, Germany, and UK, discount penetration went north of the 50% mark. Can and will it stay at these levels? Much remains to be seen here.
Correspondingly, average discounts on luxury goods also increased in most geographies, bringing them to the 20% mark. What else is interesting to note (data not shown here) is that we saw an average of 3% of apparel, footwear, and bags sell out over the last seven days, not as high as one might expect with higher than average discounting. (Sold out means it's unavailable in all sizes.)
Active + Sportswear
One of the week's brighter spots included the relative strength of the activewear market.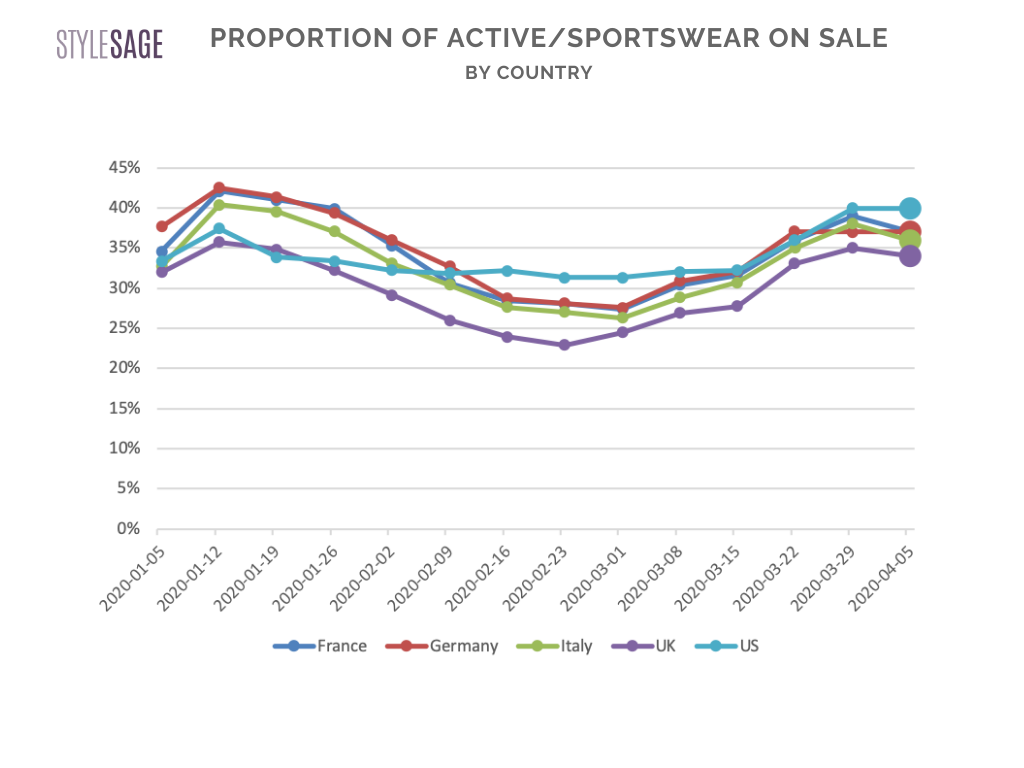 In this case, we saw little to no change in discount penetration across geographies, indicating retailers in this space might be feeling less pain than some of their more trend-focused counterparts. The average discount penetration is currently hovering around the 40% mark.
Average discount amounts for active and sportswear also remained steady from the previous week, averaging around the 13% mark.
Oh, and curious about what we're seeing selling out in the active and sportswear sectors? Footwear (data not shown) has seen the highest sold out rates, with 11% of footwear SKUs having sold out in the last seven days.
Specialty Retail
How about another spot of good news? US specialty retailers dialed down the number of products were on sale from the previous week, landing at an average of 45% of products marked down (red). In addition, average discount amounts declined slightly a well, down from 22% to 19%.
Despite these positive indicators, historical data still shows us that markdowns are up from the same time period last year, a gap that is likely to increase as the window for selling spring merchandise starts to close.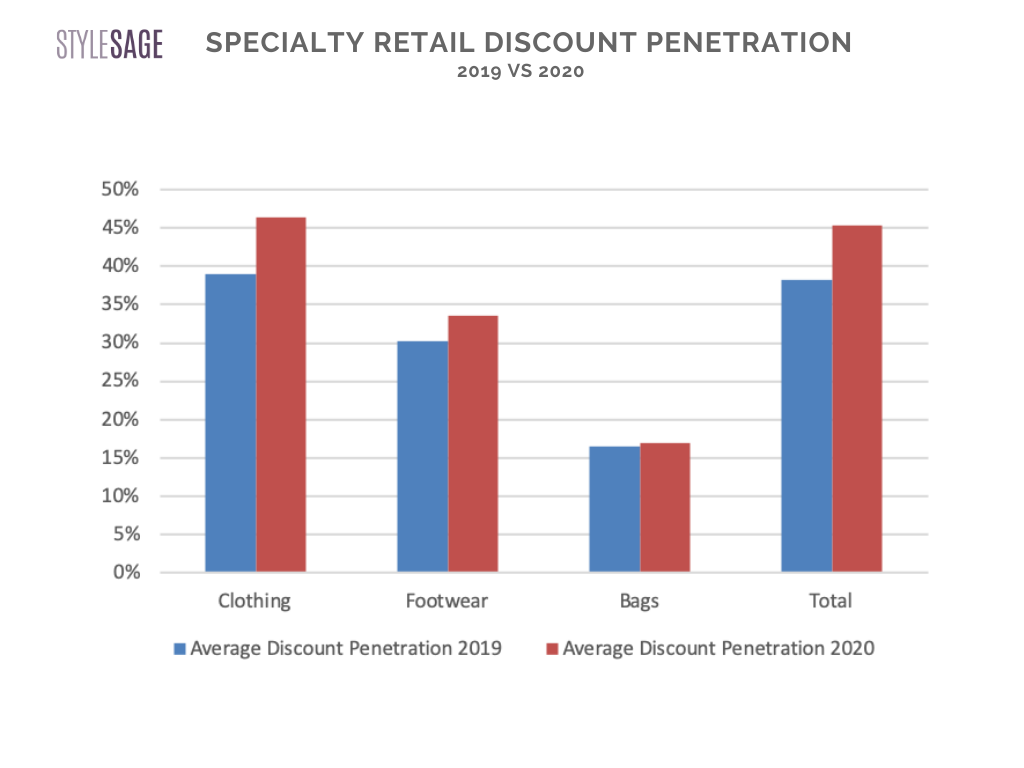 Let's take a look at one more metric, one that we'll begin tracking as the situation evolves, which is new product introductions. This metric tells us what proportion of goods is newly released.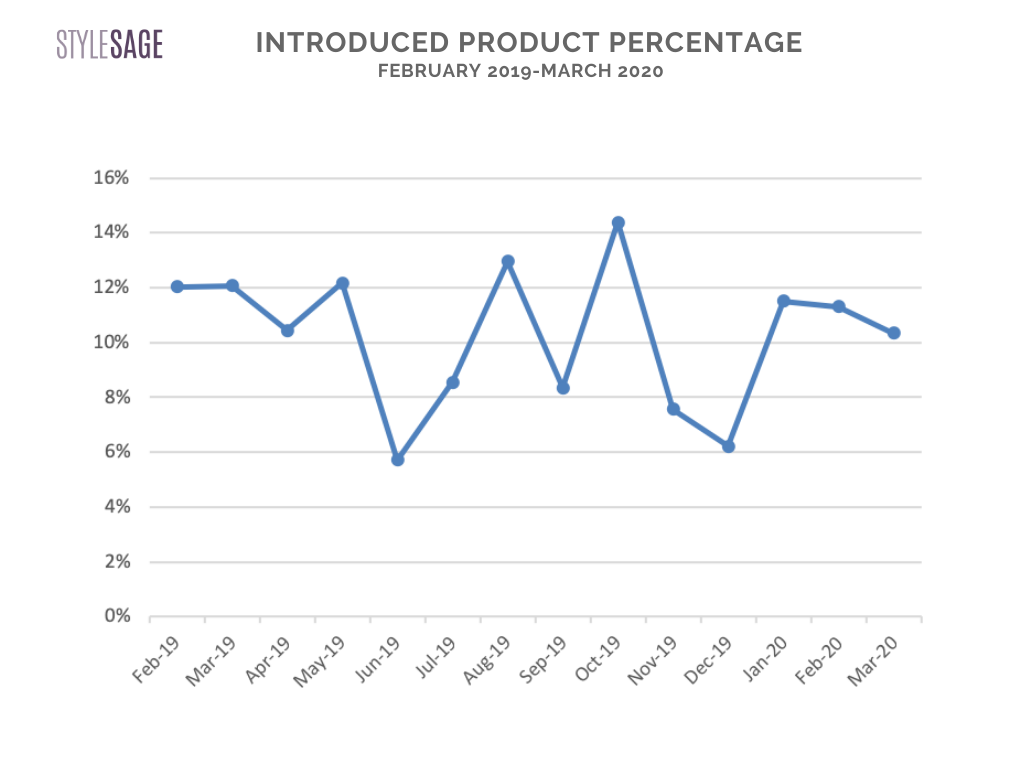 Our data shows that from one year ago (March 2019 versus 2020), the new product introduction rate is down two percentage points. As disruption to the supply chain occurs, and major retailers pull back on new summer and fall merchandise, we anticipate this impact might become more marked over the coming months. Check back here, and we'll keep an eye on this.
What other questions are you and your teams focused on as the coronavirus continues to impact our industry? Let us support you! Email us here to get in touch!