We might still be in the throes of winter, but last week in Copenhagen the sunshine was out - at least metaphorically - with its Fall/Winter fashion season on full display.  The Danish capital has carved out a niche as a leader, not only in fashion trends, but in sustainability initiatives, making it all-the-more important to keep tabs on.  
Today we're highlighting the key trends we saw last week in Copenhagen, and what you'll be seeing in assortments this upcoming Fall/Winter season.
Distressed + Weathered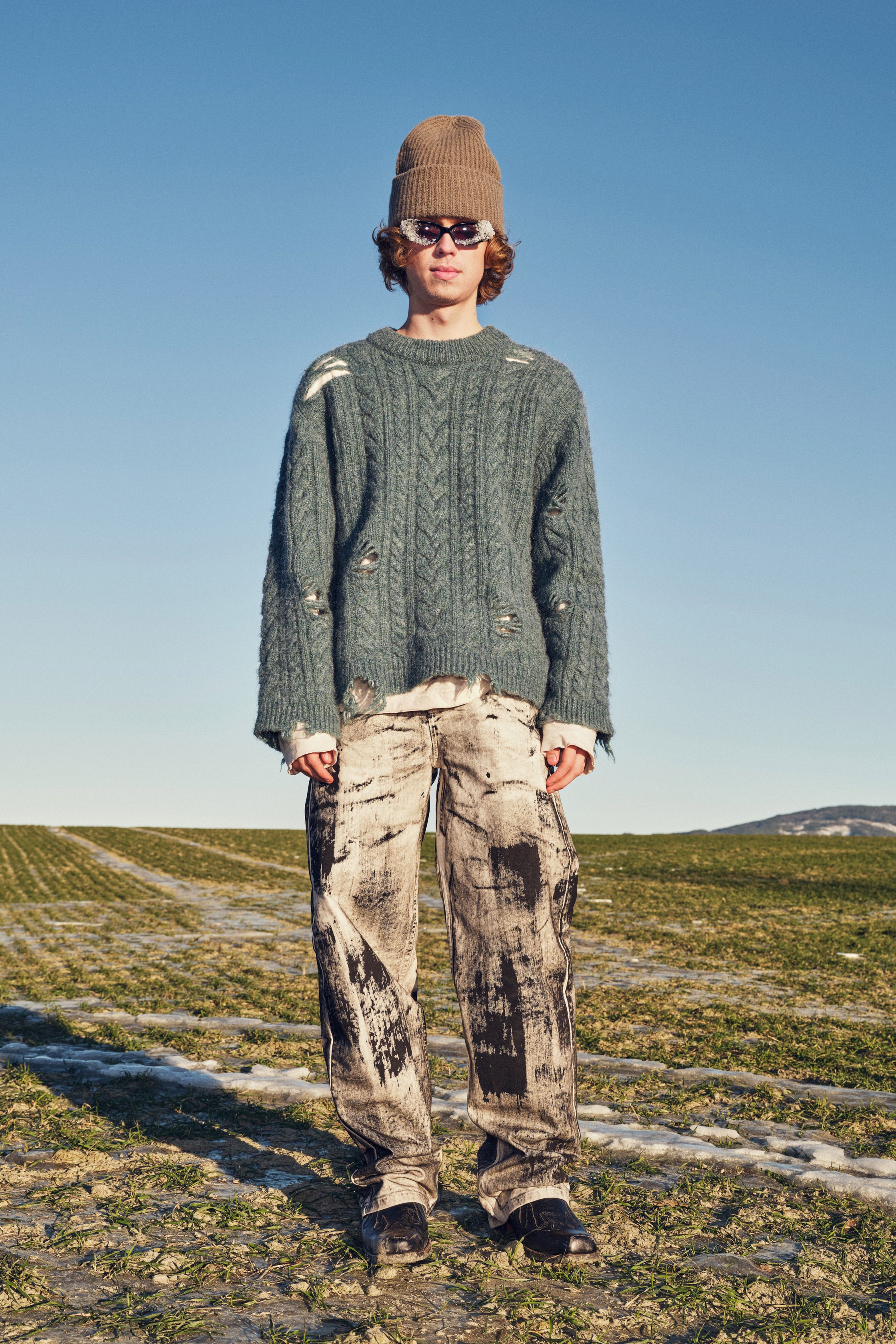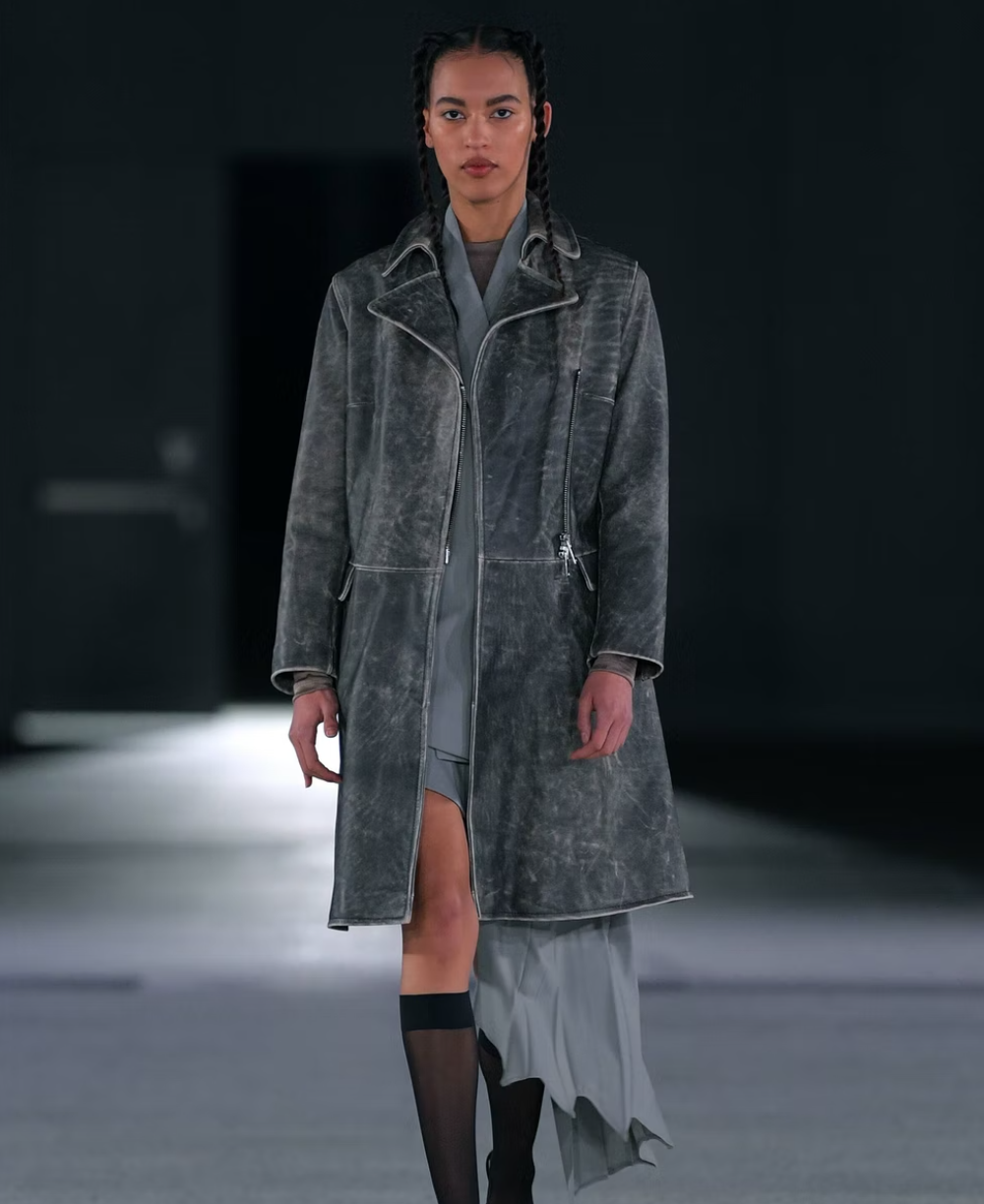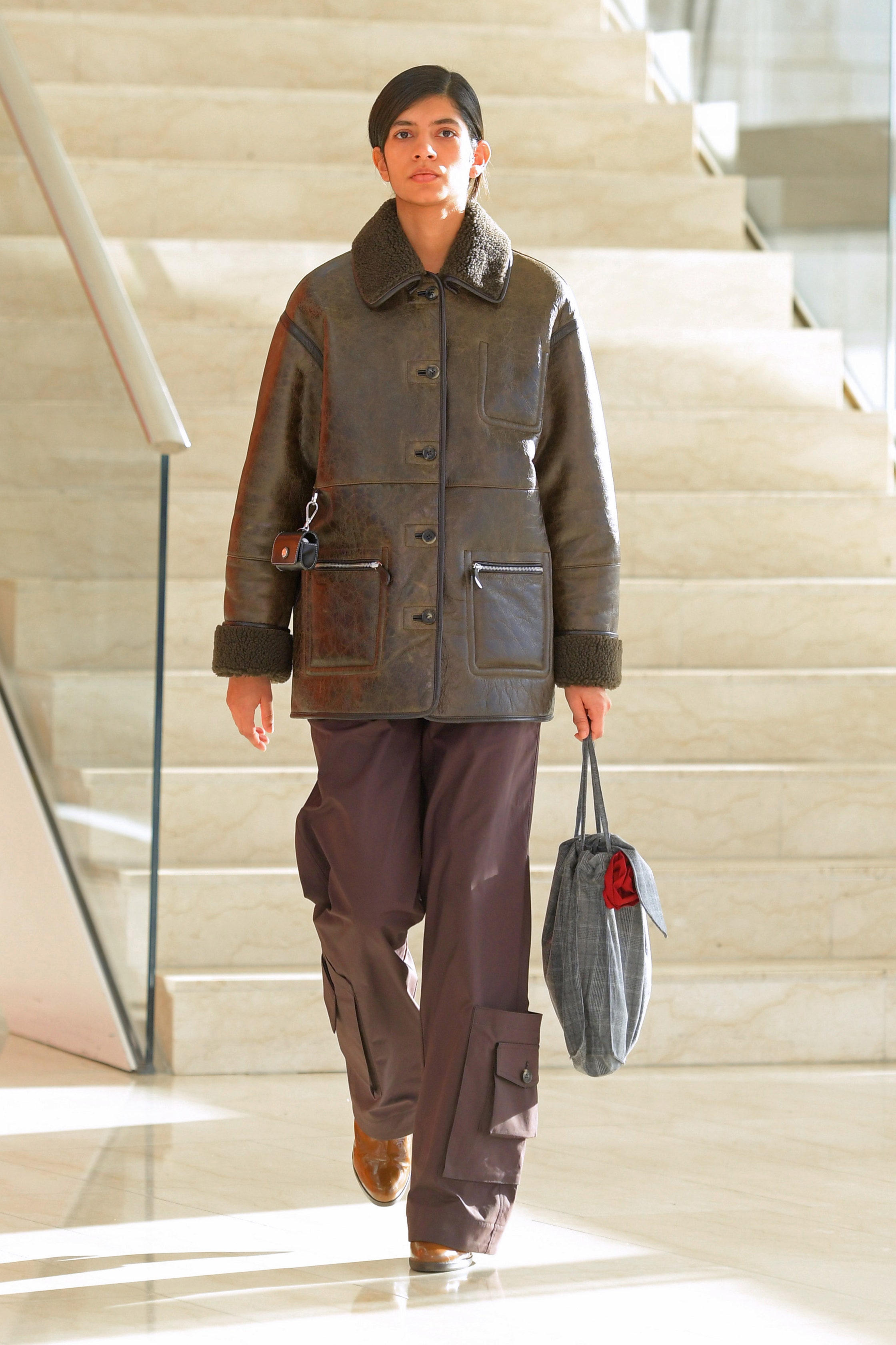 From left to right: Holzweiler, Martin Asbjørn, Saks Pott
It makes perfect sense that with sustainability at the fore of Danish designers' lexicon, that weathered and distressed materials - specifically ones that have been repurposed - are gaining importance.  In fact, many of Holzweiler's pieces were fashioned from the label's deadstock archives, and will be available to rent.  Look for mainstream application of this trend by way of leathers with a worn and peeling patina, denim with distressing, and knits with fraying.
New Leather Looks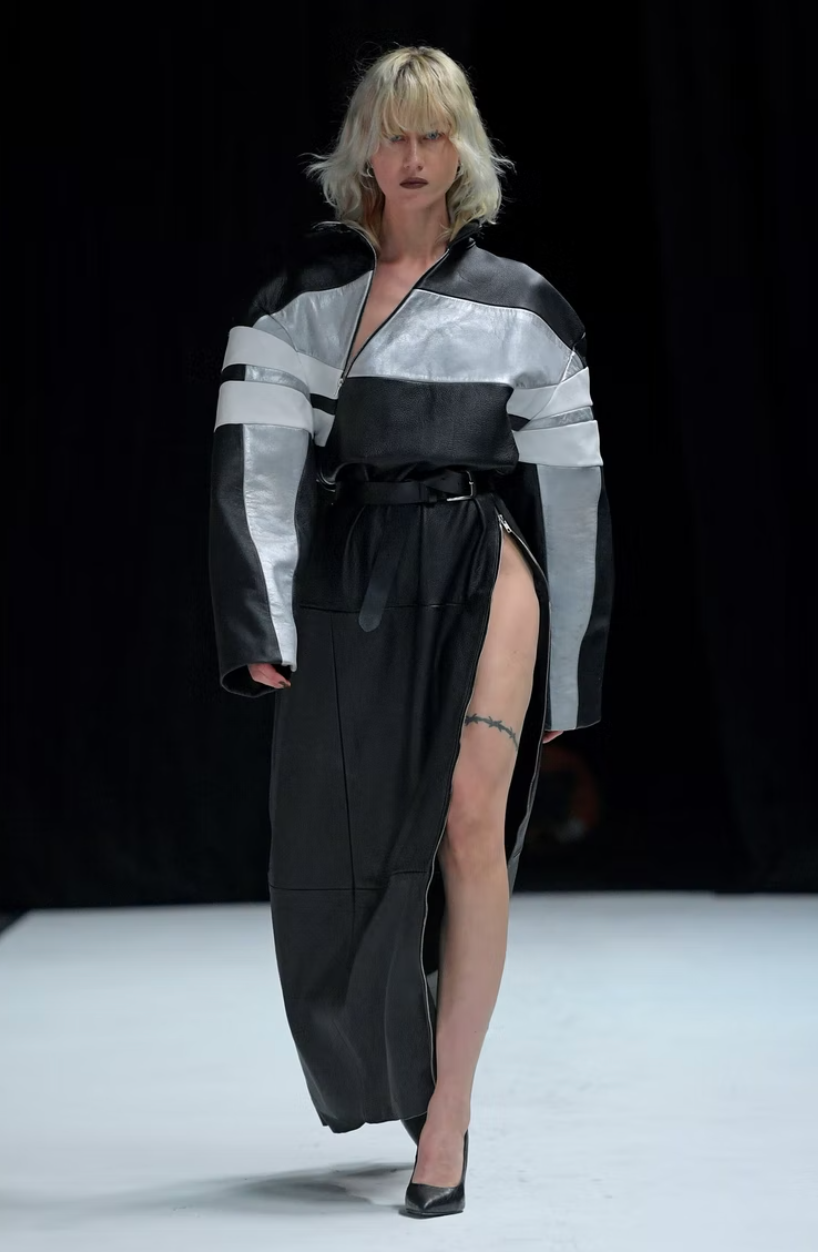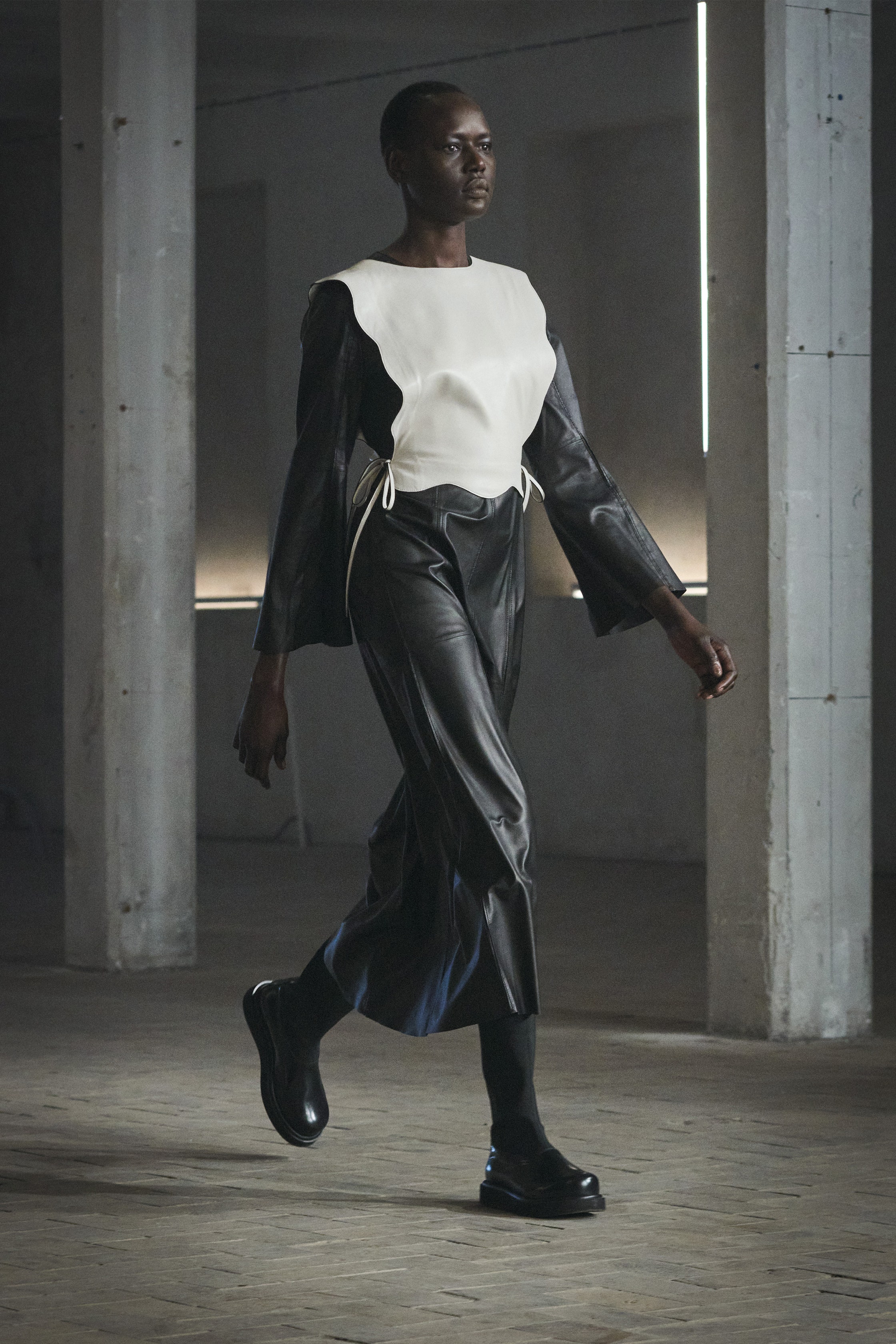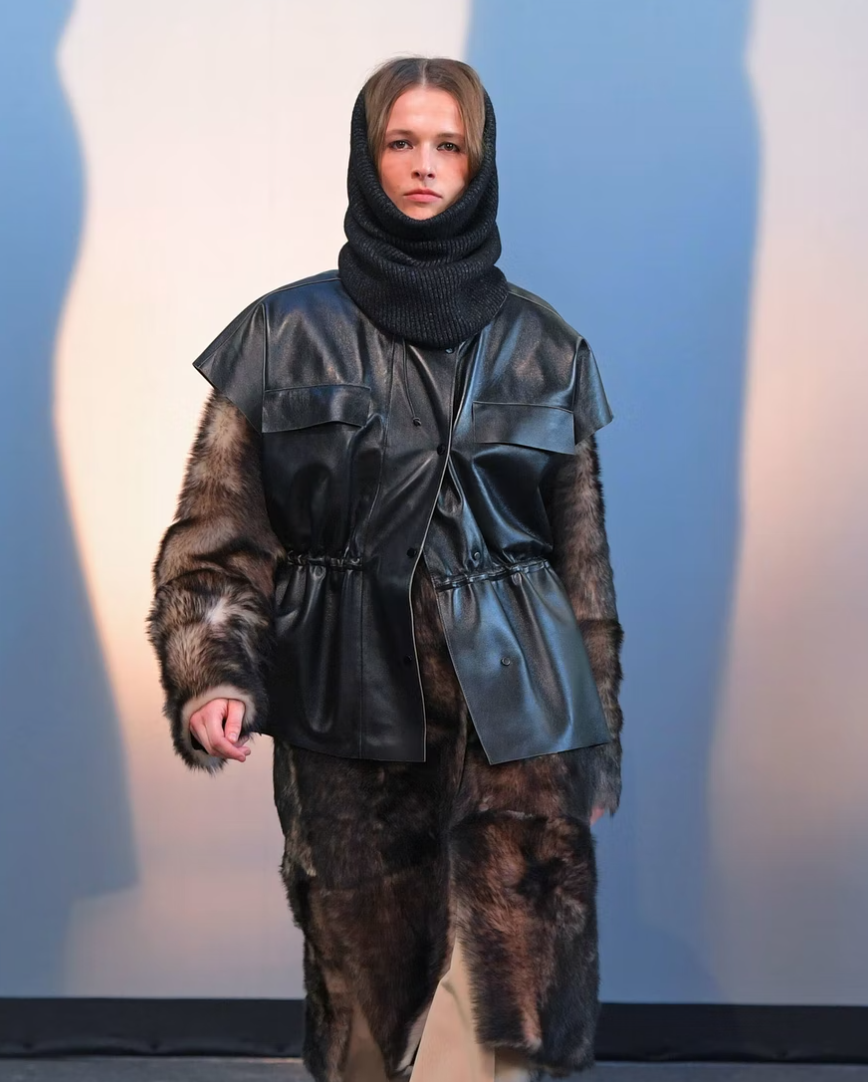 From left to right: Jade Cropper, By Malene Birger, Day Birger et Mikkelsen
While the usage of animal leather might be declining due to environmental reasons, these designers gave the material a novel and meaningful application in their collections.  Up-and-comer Jade Cropper took a motosports-inspired approach to her designs, incorporating recycled leather in dresses and separates with surprising detailing. By Malene Birger used detailing like scalloped edging to leather, while Day Birger et Mikkelsen went for oversized leather profiles made for layering.
Layered Knitwear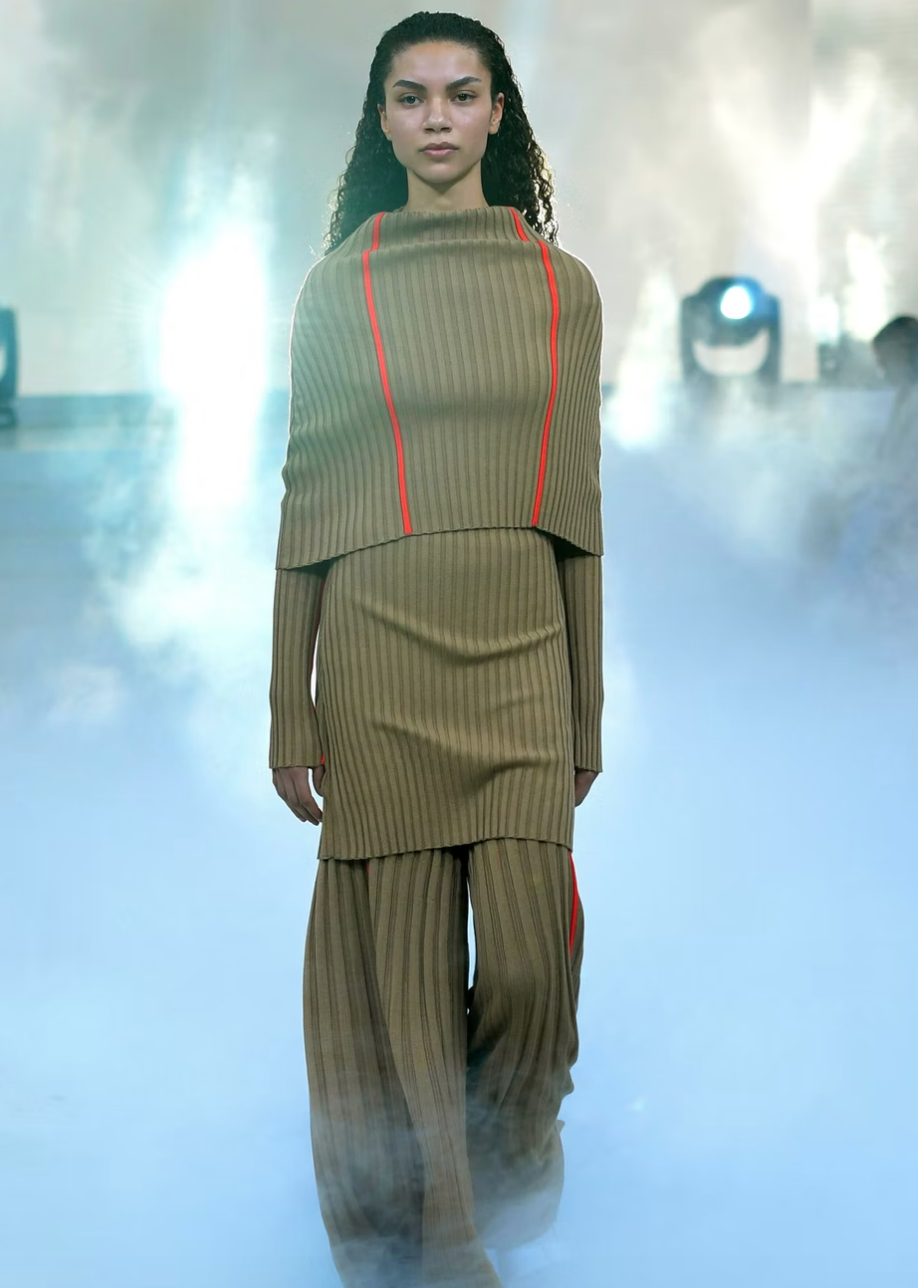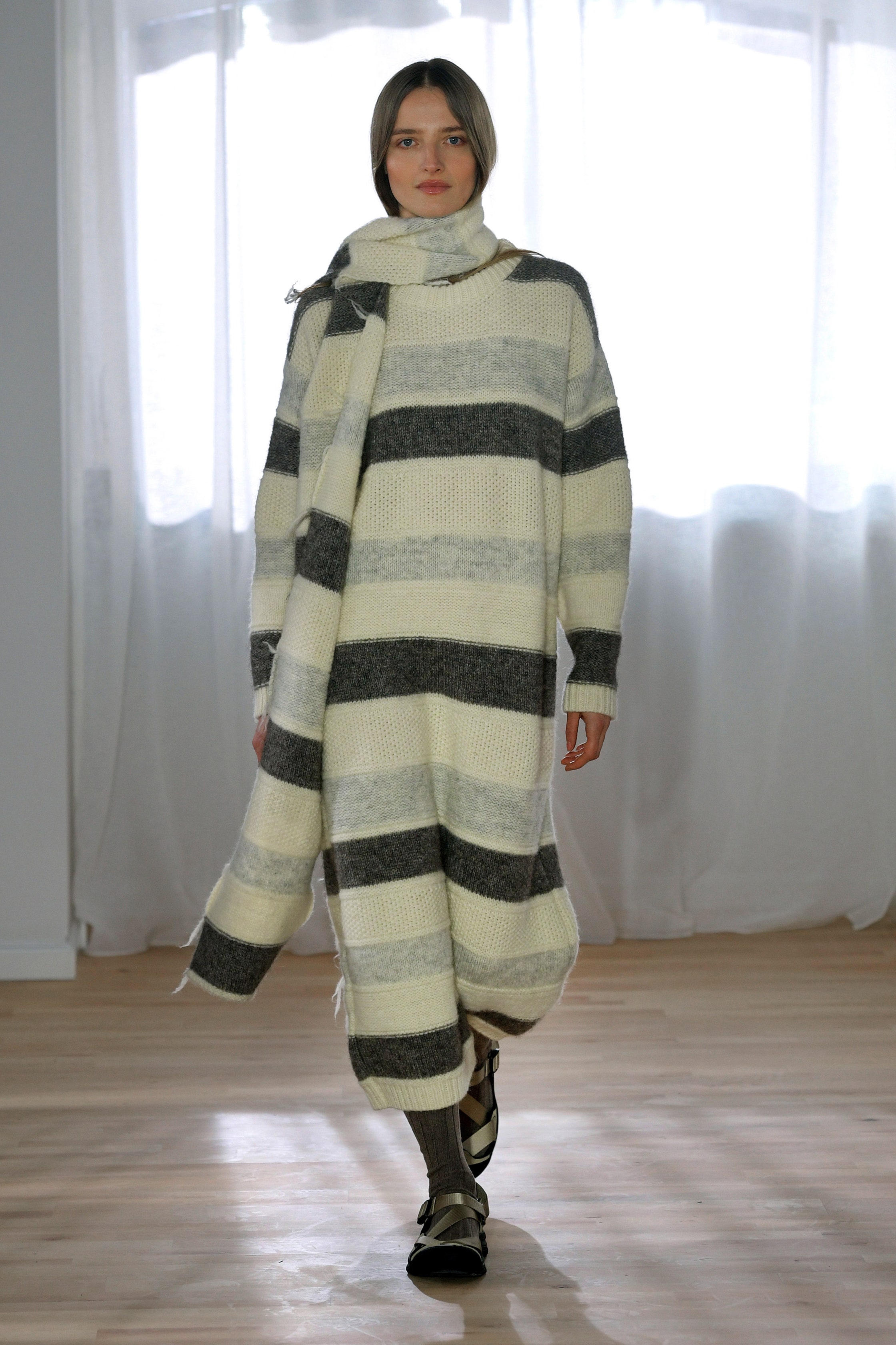 From left to right: By Malene Birger, Fassbender, Skall Studio
If one sweater is good, two sweaters is even better, amiright?  Copenhagen's take on knitwear was a "more is more" approach.  From co-ordinating sweaters paired with oversized scarves to knitwear dresses layered over matching knitwear pants, this upcoming Fall/Winter season, the hygge isn't just a feeling, it's seen and worn.
Snakeskin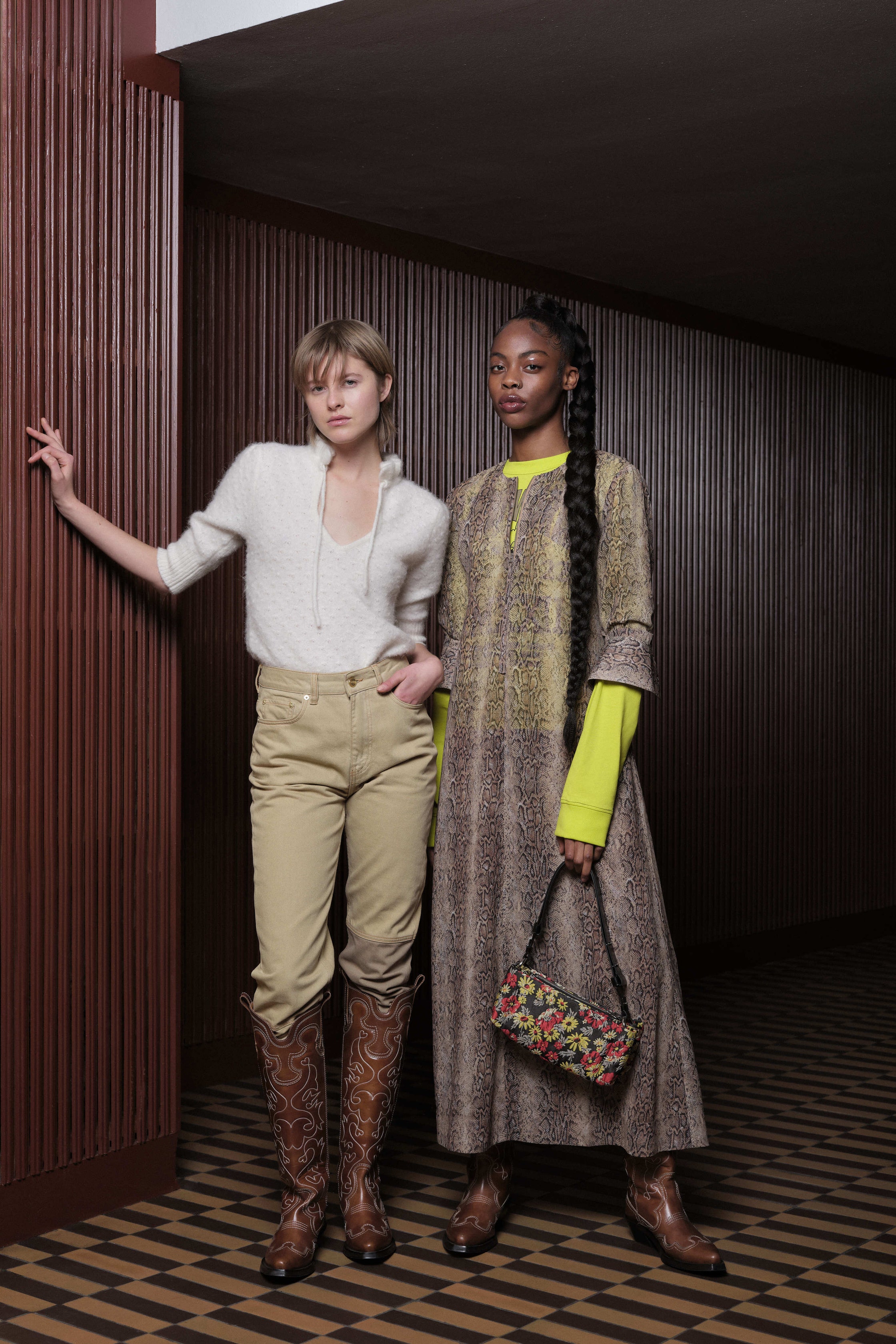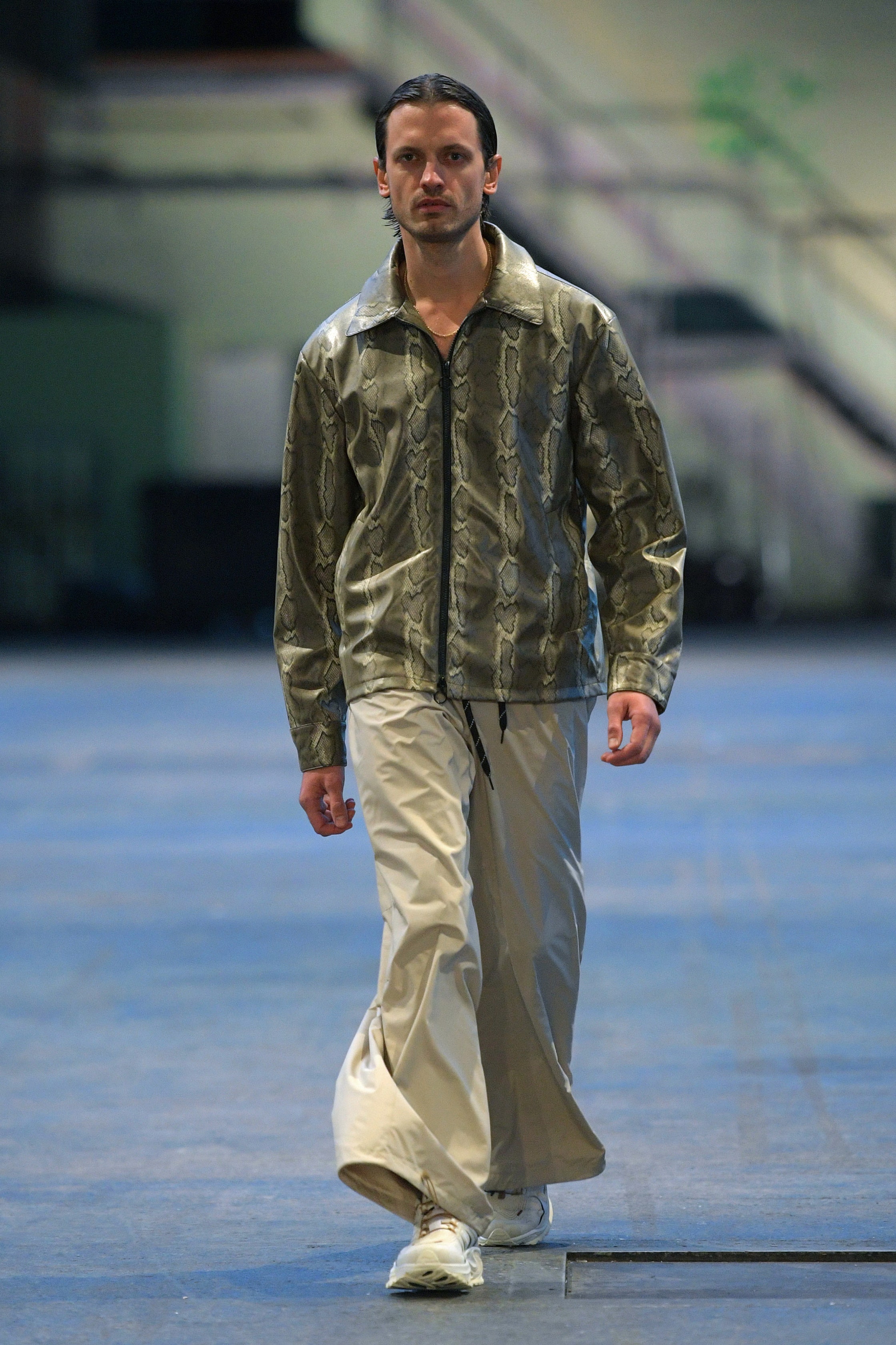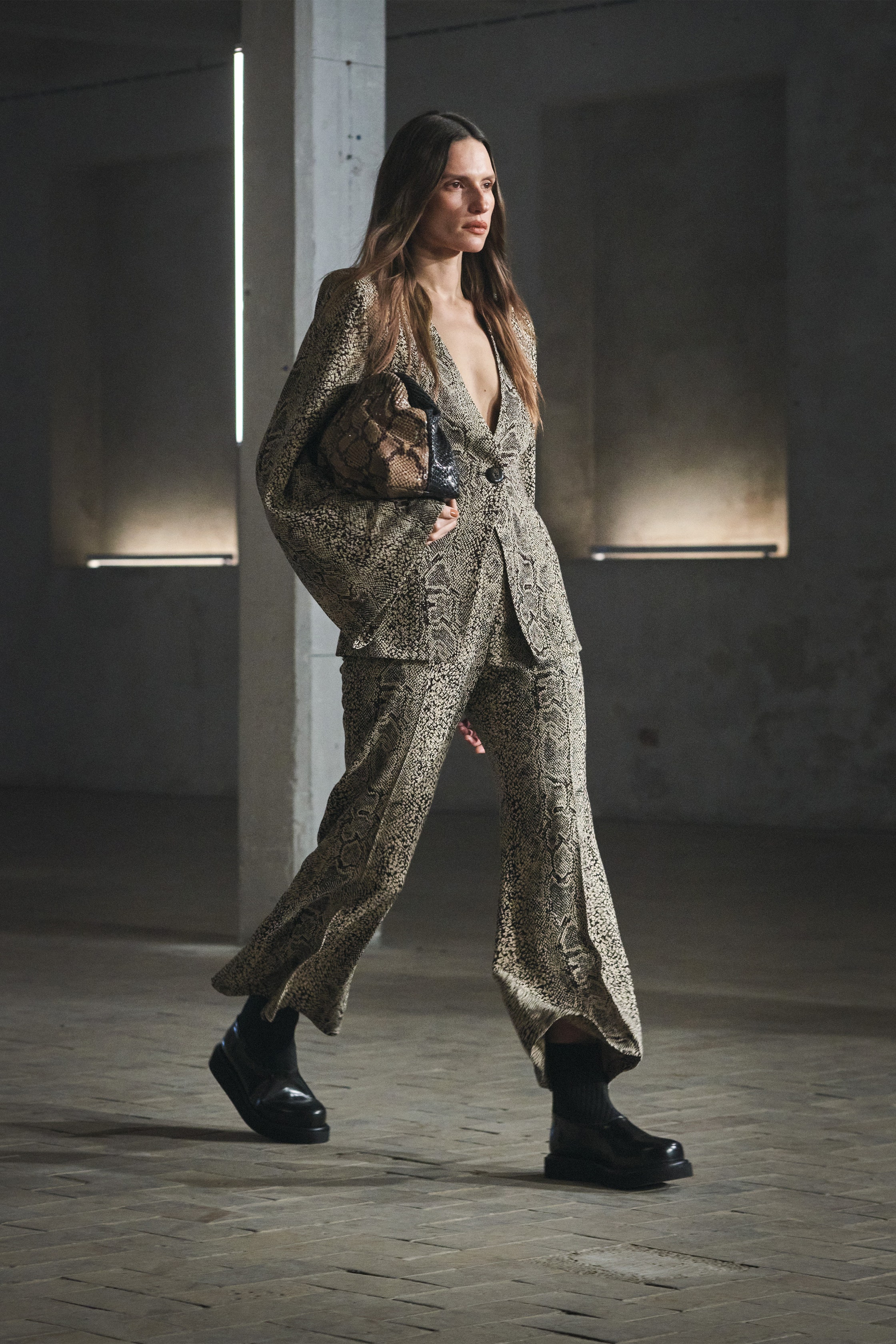 From left to right: Ganni, Soulland, By Malene Birger
It might be one of the more surprising trends that keeps re-emerging, but it would appear that snakeskin is here to stay for the foreseeable future.  Copenhagen's designers applied the print in a multitude of ways, from Soulland's streetwear inspired menswear looks to Ganni's sheer and layerable dress in the namesake print.   The key for Fall/Winter applications is breaking it out of the traditional animal print mold.
Neon Orange + Green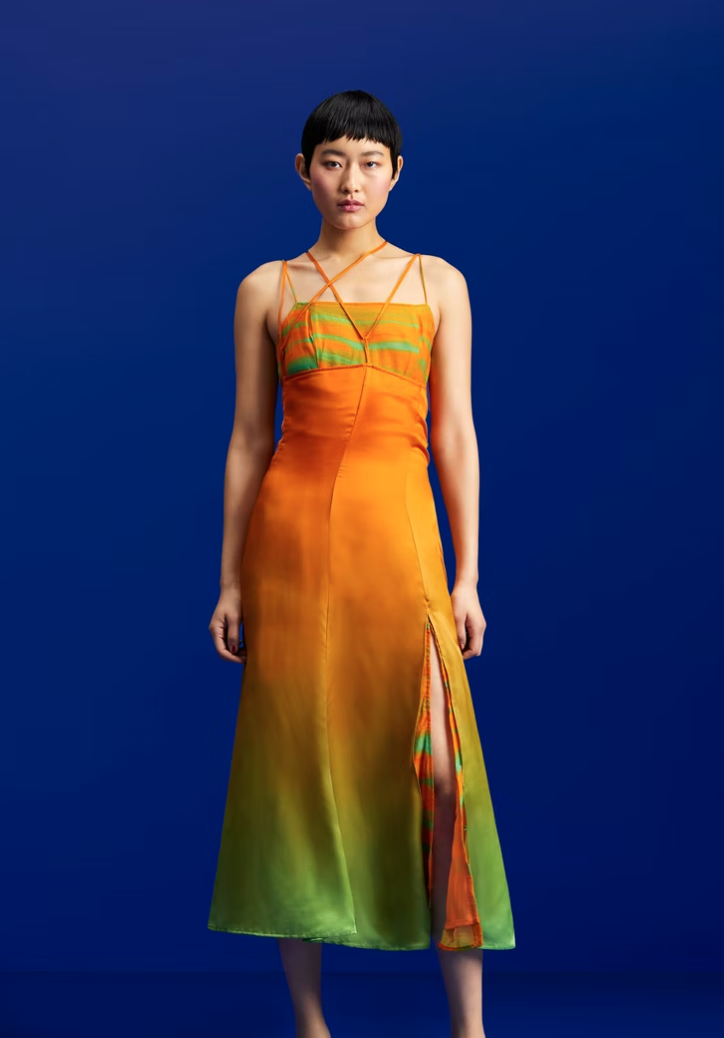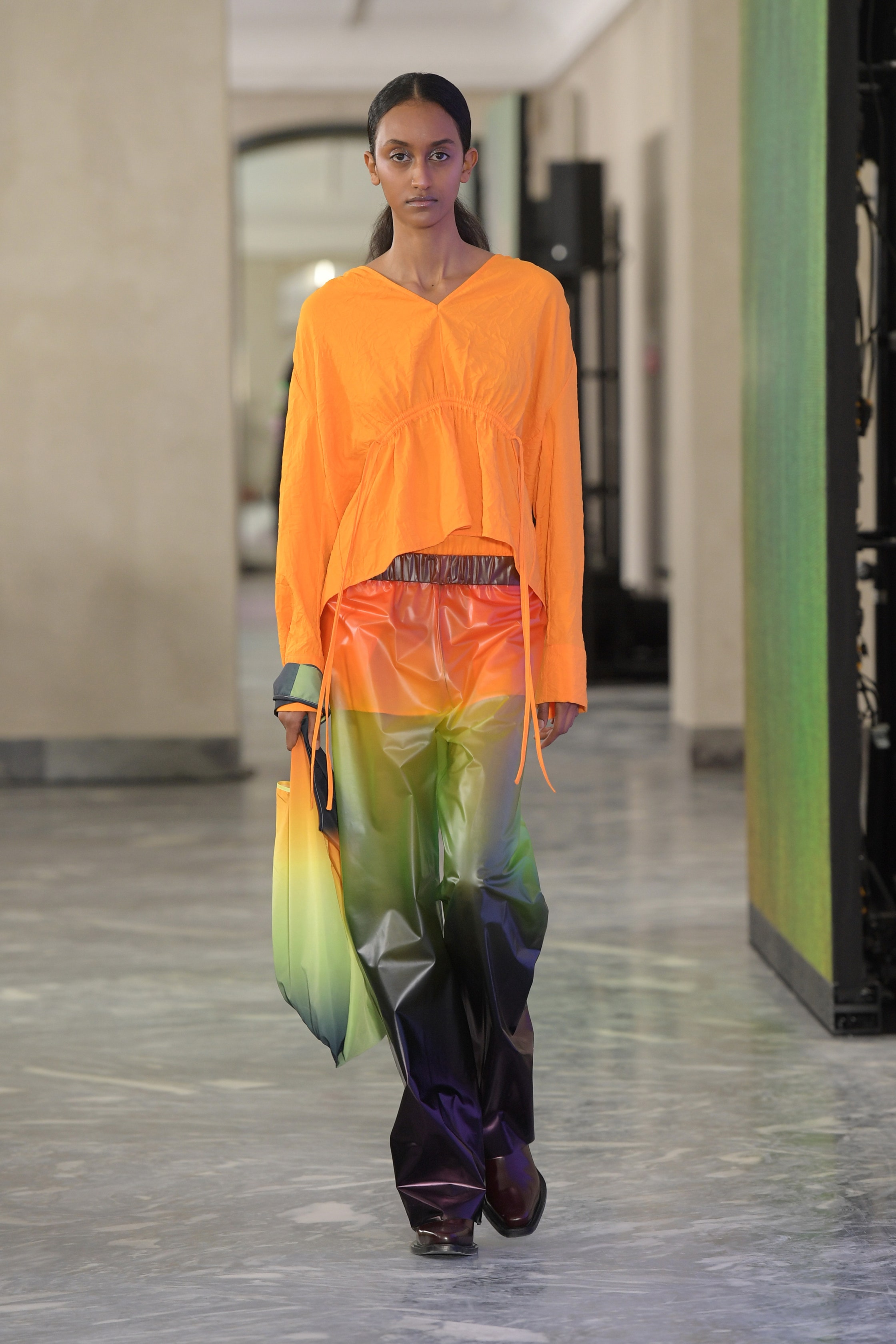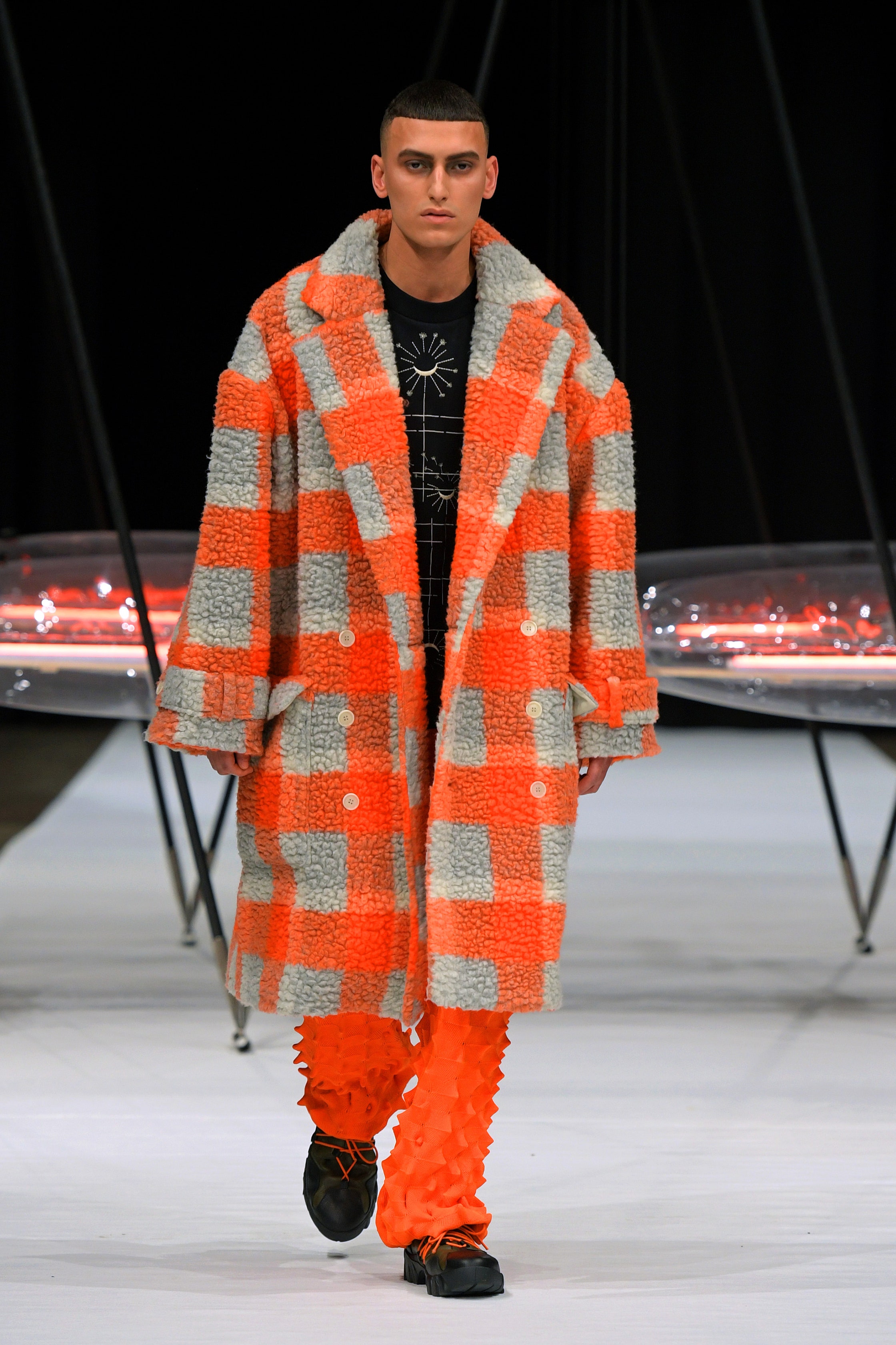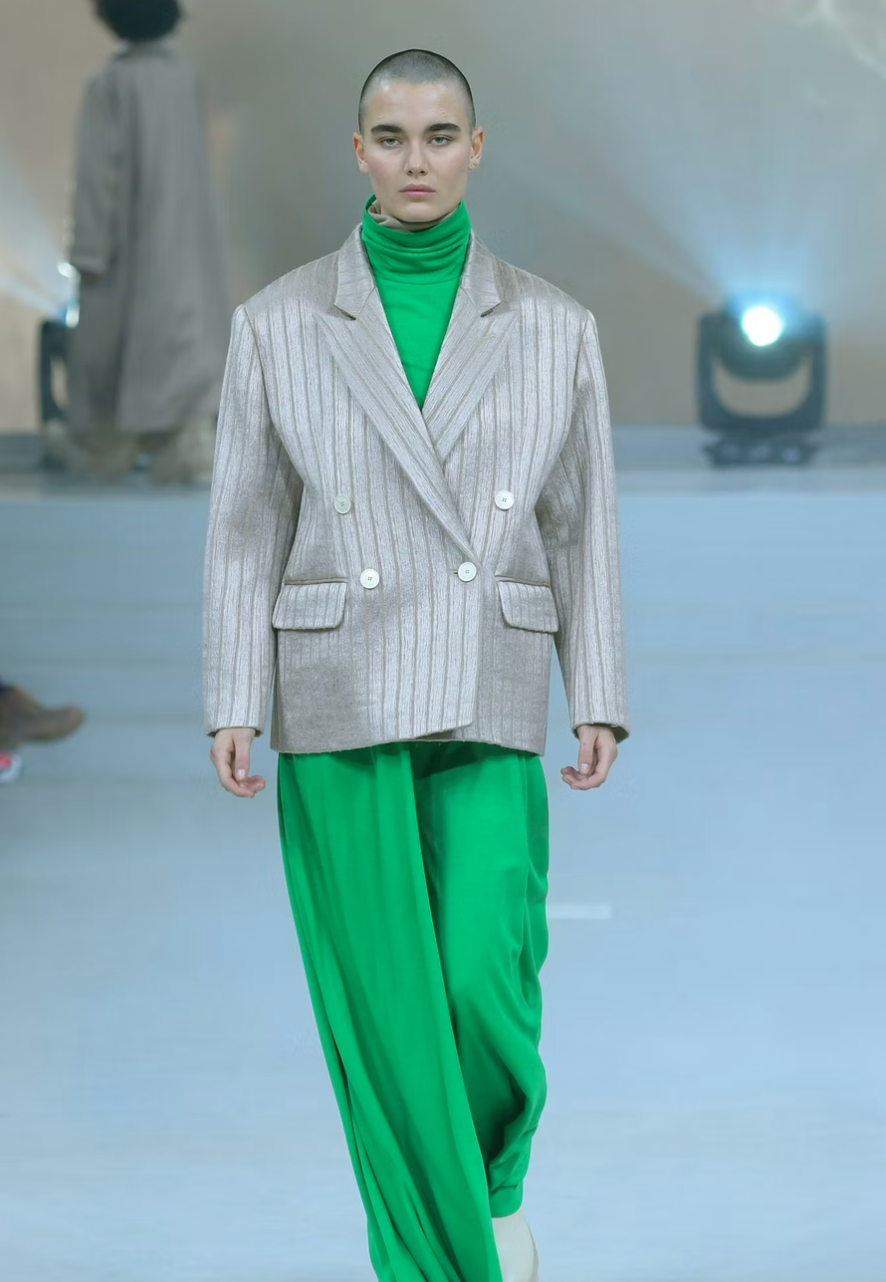 From left to right: Samsøe Samsøe, Stine Goya, Henrik Vibskov, Fassbender
While the Nordic style might be one that's normally associated with muted and earthy tones, there's a new breed of designers who are unafraid to apply bold, bright strokes of color.  If what we saw on the runways is any indicator, we anticipate that vibrant - almost neon shades of orange and green will make their way into our Fall/Winter wardrobes.
Want more reporting from upcoming Fashion Weeks? Follow this space for our latest runway analysis!