As we all know, the physical store is far from dead, and retail brands are getting smart to the fact that the store needs to deliver something beyond the basics. Indeed investment in experiential retail is increasing, as a survey of CMOs found that they would be appropriating up to 50% of their budgets on creating branded experiences. When you experience great retail, it is the culmination of a lot of different efforts, the likes of staff training, services offered, and special events, even as it can be difficult to pinpoint the individual elements that collectively make it so great. So today, let's dig into what makes a retail experience one to remember.
Sense of Place
There's a term used in the wine industry, terroir, that describes the "taste and flavor imparted to it by the environment in which it is produced." It means that you can taste elements of the climate, the soil, and even how humans interact with the grapes in that particular glass of wine. The idea that the place of origin informs what the end user experiences isn't limited to wine enthusiasts and can be readily translated to the modern point-of-sale.
Let's parse this notion of "place" a bit. The terroir of retail - it's both the brand origins and the place where the brand meets the customer. So it's only fitting that we use a French brand to illustrate how terroir can be woven into the retail experience, even when it exists away from the place of origin.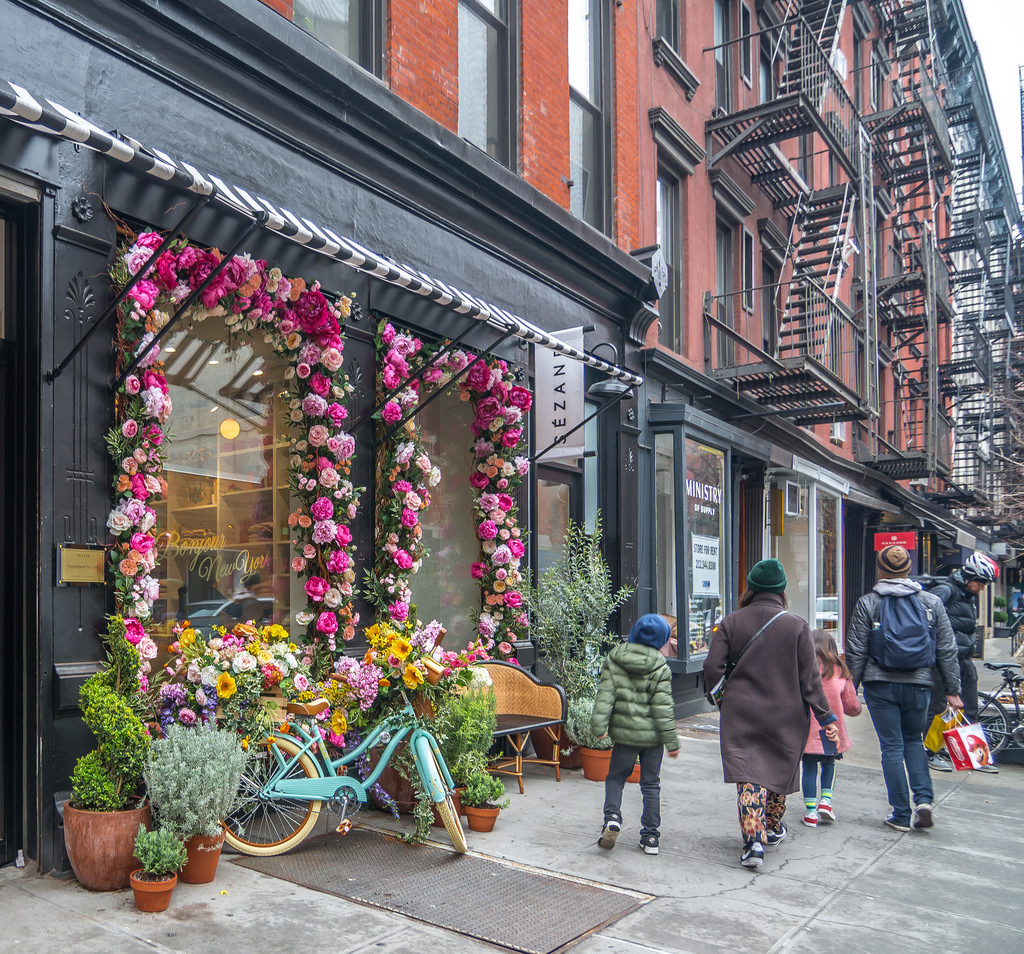 Sézane is a French womenswear brand, and it couldn't be any more Parisian if it tried. Their garments are quintessentially French: simple, well-made classics made for a modern woman, and as they've grown from digitally native to physical store, they've created a concept that takes the shopper straight to Paris. Their retail concept, called L'Appartement, has locations in a few global cities, including New York. From the seasonal floral displays both inside and out, to the French cafe seating, it immediately communicates the DNA of the brand (while also providing Instagrammable moments). While Sezane might be blessed with an abundance of cultural references from which to draw, tangibly and sensorily communicating a brand's origins is not out of reach of any brand.
Furthermore, terroir can also guide the localization of the experience, as retailers consider how to make it particularly relevant to shoppers in that specific place. In one sentence, it's the most relevant experience to me as the shopper at this particular place and time. To some degree, most retailers are putting their best-selling products in front of shoppers in stores, and replenishing them as supply permits, but to what degree are they informing the shopper that this product's there because it's loved by local shoppers, those who may share similar needs, interests, and lifestyles?
It's with thought and deliberation that today's brands can and should communicate who they are, where they've come from, and why they've set up shop in that specific place, to ultimately create a memorable experience. As Eric Nordstrom said in his keynote at Shoptalk, "it's not about the right number of stores, it's about bringing the right assets to best serve that local market."
An Element of Participation
At last year's Shoptalk, Glossier CEO Emily Weiss spoke at length about how the brand's runaway success is due to the fact that it's been built by their customers. Glossier has developed products through customer requests and built organic communities through their brand fans. This notion of customer participation with your brand can unlock avenues of growth that brands may not have even anticipated.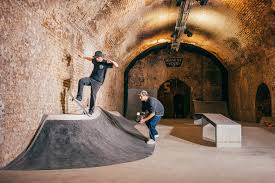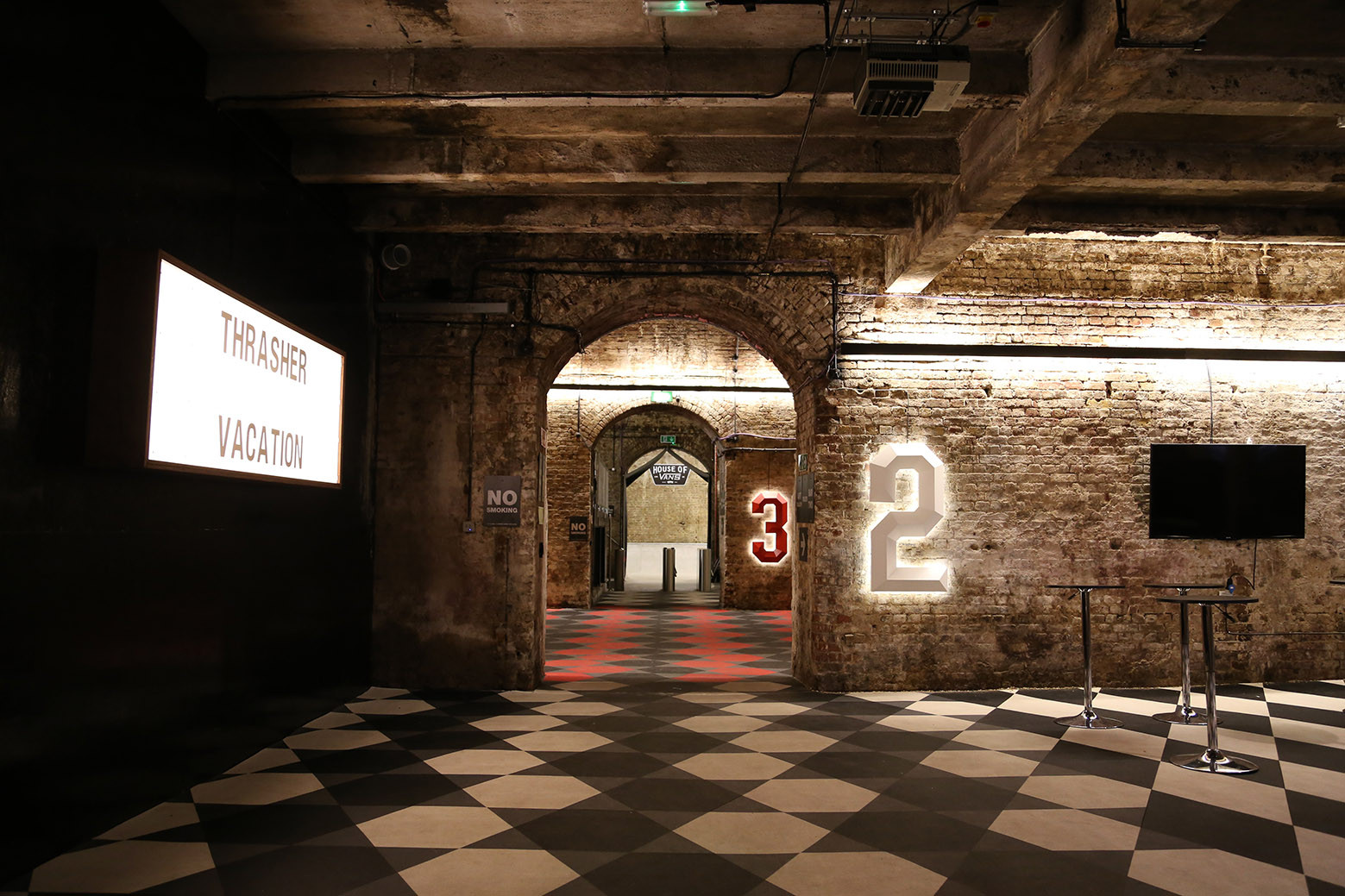 One brand who has dug into experiential retail and brand building is Vans. A brand once solely associated with skaters, with a still-present rebellious streak running through it, it is now one of the most important brands in parent VF Corp's portfolio. A recent Business of Fashion article pointed out that Vans has what many brands could never pay for, "frequent, unpaid appearances on the feet of actors, musicians, even chefs." But the brand isn't resting on its organic following for its growth, rather they have expanded upon what it means to be a Vans fan. With their House of Vans concept, they bring the brand to life with live concerts and indoor skate spaces. House of Vans has both permanent locations, as well as a traveling road show of sorts, bringing the skater community to places as far-flung as Detroit and Korea. Is it working? A 25% increase in sales in its most recent quarter would most definitely point to yes.
Education of the Masses
When's the last time you learned something new when you stepped foot inside a store, aside from your susceptibility to impulse purchases? Education in retail isn't a new concept, whether it's yoga classes at Lululemon, makeup application tutorials at Ulta, or cooking classes at Sur La Table, and there's good reason classes and other educational programs are increasingly a part of retailers' agendas: they build community, credibility, and authenticity centered around the brand. However, it's something that many apparel brands have struggled to do in a meaningful way. In one way, you could argue that these aforementioned product categories perhaps lend themselves more organically to education, but on the other hand, fashion presents a number of possibilities, from styling the latest trends to maximizing one's existing wardrobe, to teach something new. While Instagram and YouTube have created a wealth of opportunities for fashion brands to inspire, they're not always bringing that same experience effectively to the physical store. So who is taking a novel approach to education in the fashion sense?
It's interesting to see a legacy brand like Macy's taking a new approach to creating great store experiences. Their MyStylist experience connects shoppers, for free, to a local stylist to give them advice on what works best for their body, lifestyle, and budget. It's one part of their new approach covering the tenets of "inspiration, personalization, choice, and convenience." It also perfectly dovetails with their micro-influencer program which utilizes their own local employees, from cashiers to corporate staff, to promote products they sell.
Another brand who has always led the way in experiential retail, Anthropologie, regularly hosts a range of events, including home decor classes, launch parties, and even enlisting the help of customers to decorate their stores, to teach something new, build a loyal fan base, and of course, be more than just another retail brand.
When it's done right, education at retail doesn't seem like a pushy sales tactic to get you to buy something new, it seems like just another way to connect with a brand you know and love.
Are these tenets of experiential retail exclusive to physical spaces? Absolutely not. Think about it today's channel-agnostic customer: quick order fulfillment, hassle-free returns, and auto-ship subscriptions are all experiences of a kind. It depends on the customer need state and product category, but it's up to the brand to figure out which components of experience best resonate with their customers and how they can deliver it.