As we transition into fall, we always think of the shift in wardrobes that comes with the changing of seasons. It goes without saying that this year, while the season may have changed, we're still very much in the middle of business as unusual.
Because we're not going back to "normal" yet (or ever), we have to be extra attuned to shifts in consumer demand as they're happening. So what are people actually buying right now? Let's explore some of the fall season's top categories.
The "Shacket" or Overshirt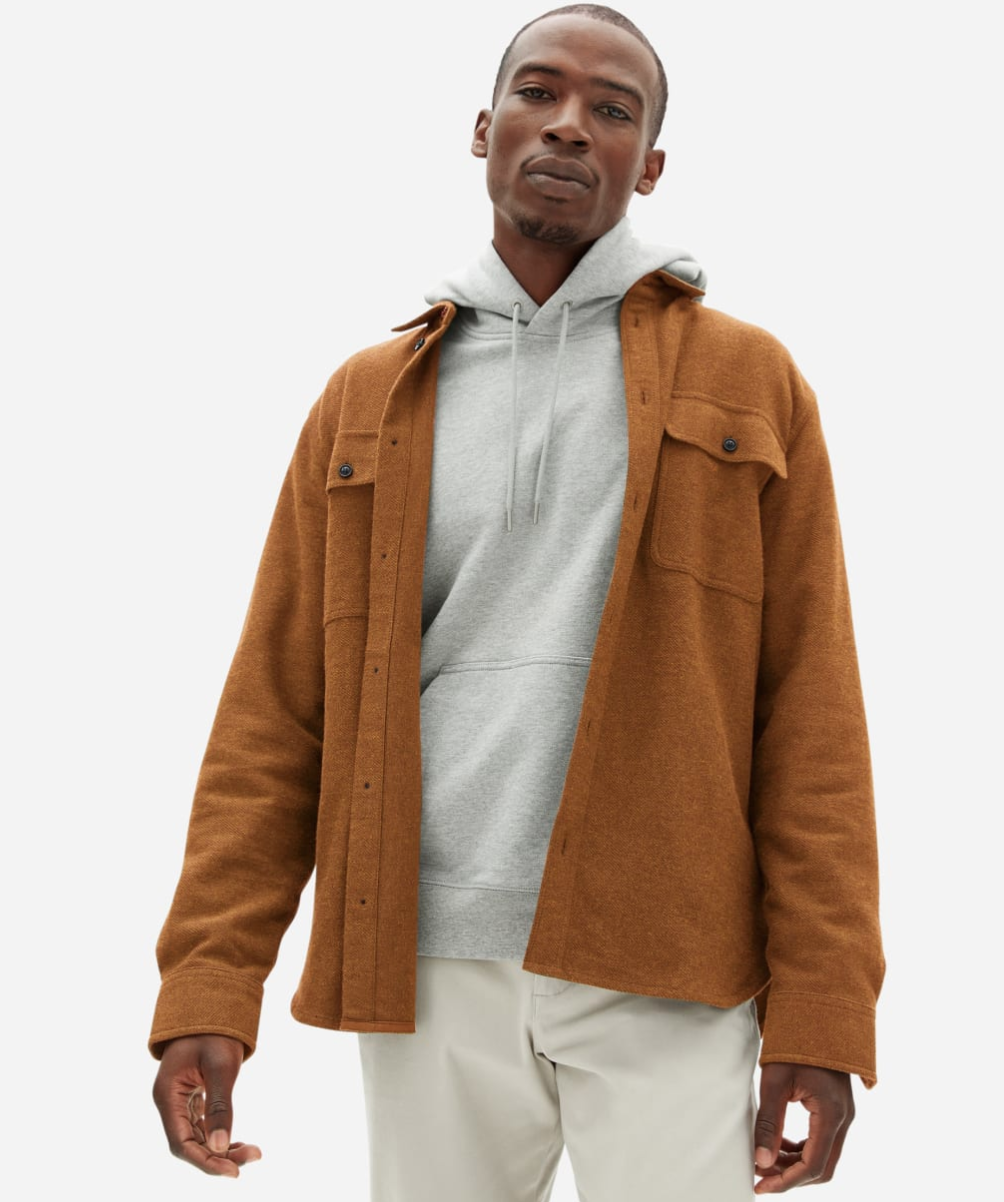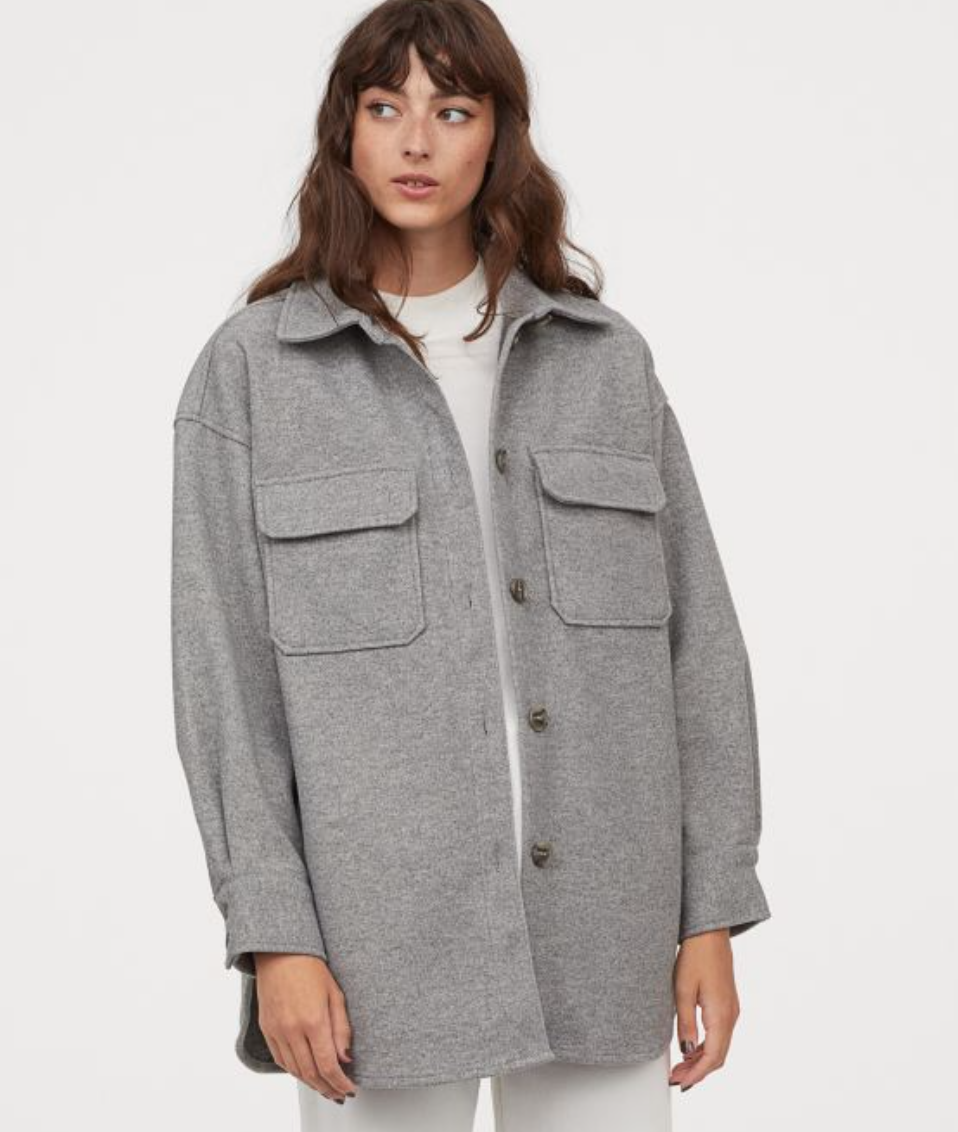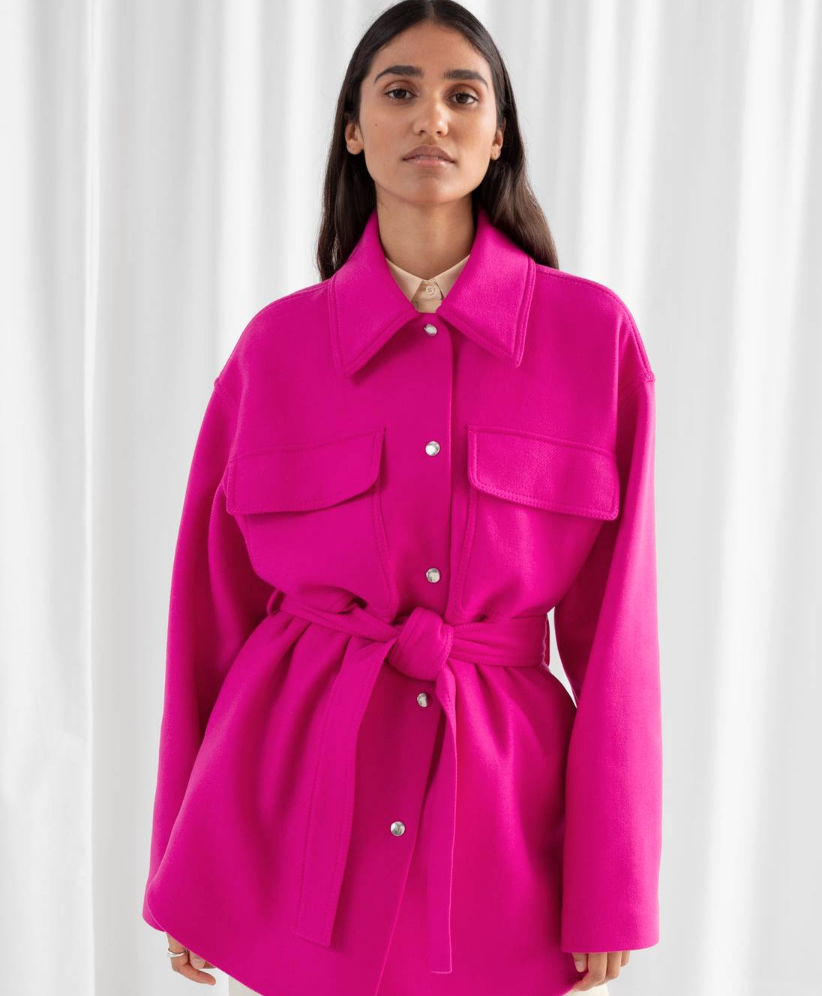 The "shacket," also known as a shirt jacket or overshirt, is the epitome of a transitional piece. It's basically an oversized shirt meant to be layered over other tops, often made out of wool blend or cotton materials. The shacket is particularly appropriate for fall 2020, as it's casual, functional, and versatile, ticking those increasingly-important value boxes.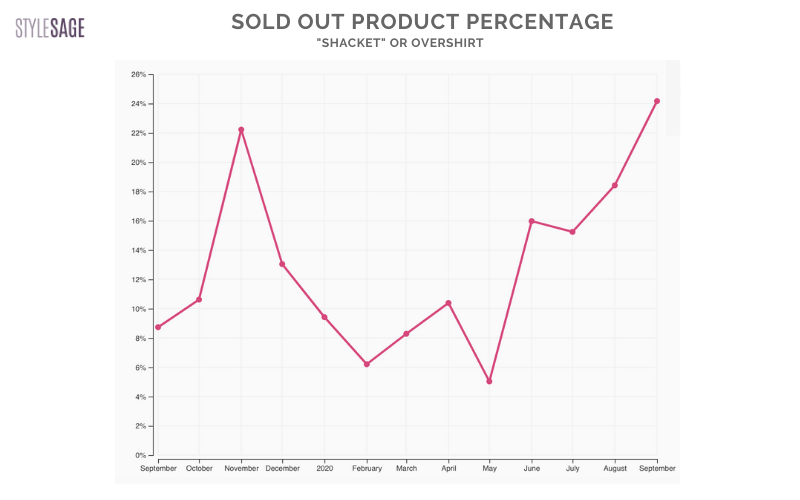 We know that it's ticking those boxes for consumers because we're seeing record-high sold-out rates over the past month. In fact, its current sold out rate (24%) is nearly three times higher than it was one year ago (9%).
The Upgraded Blouse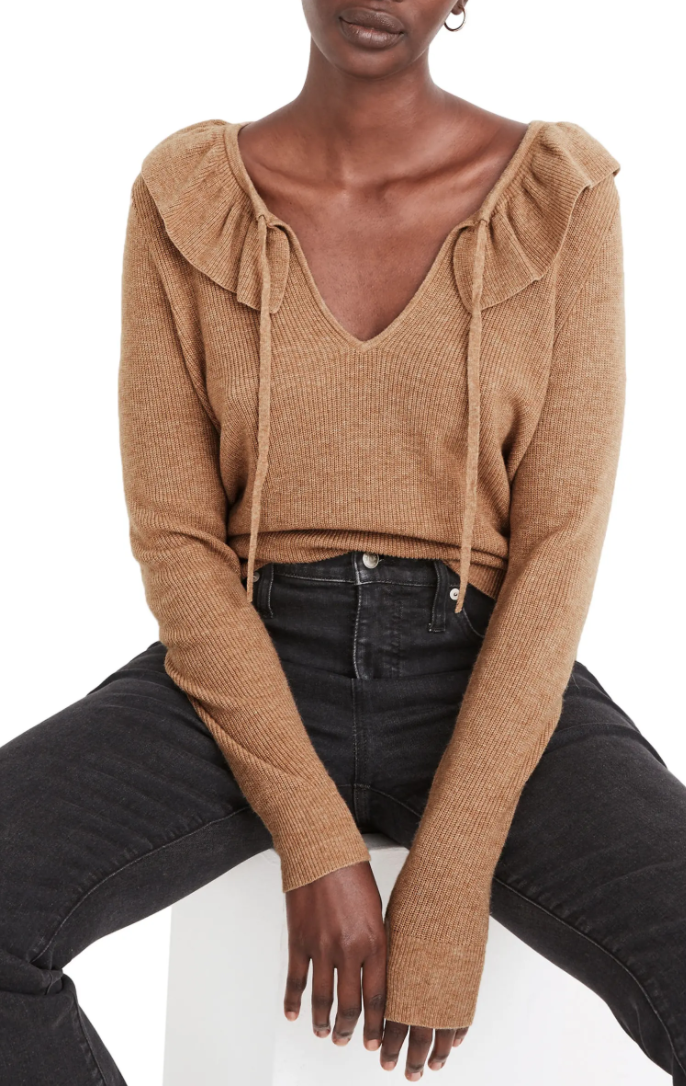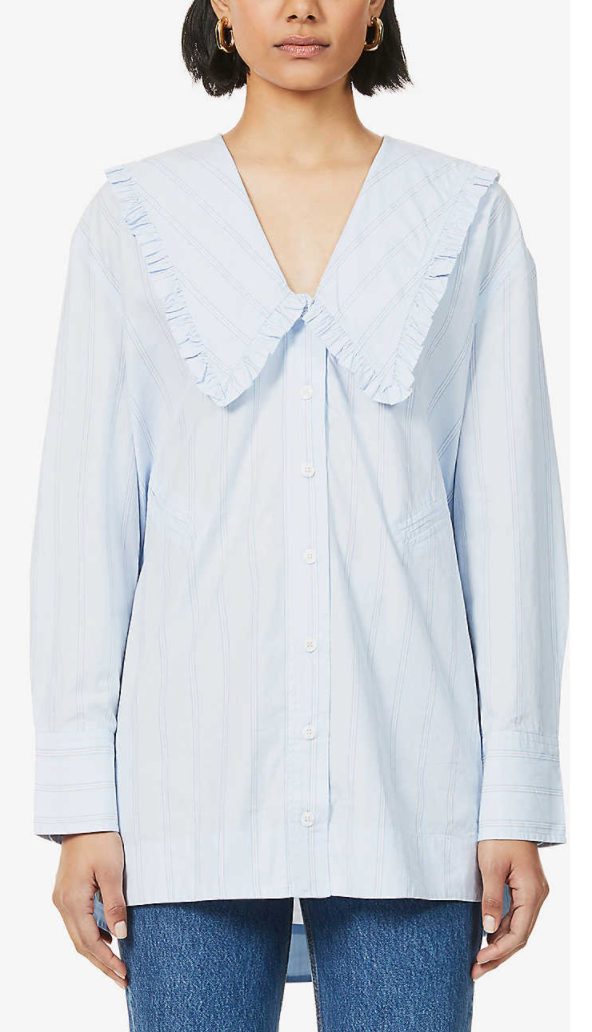 The Zoom effect has meant lots of us are business on top, party on the bottom. This has greatly benefited the tops category, while denting demand for your traditional workwear bottoms like chinos and dress pants.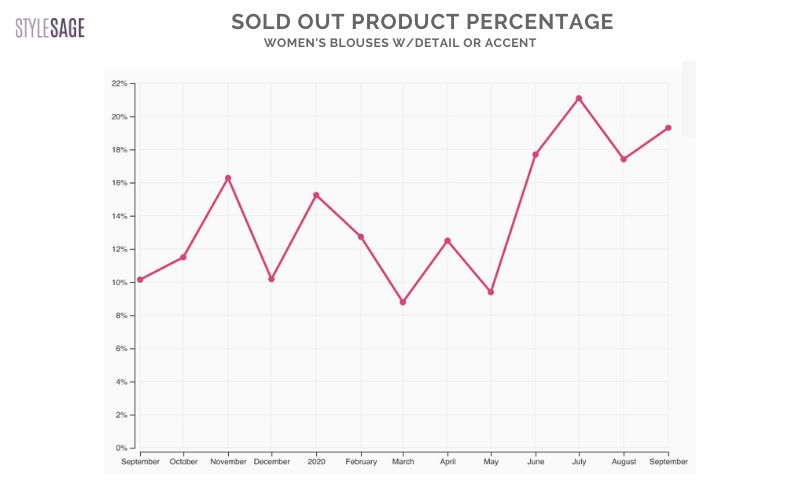 But what kinds of tops are shoppers gravitating towards this fall? Turns out they're looking for something that's basic which can be carried through to the next season, but it also has a little something extra going for it - namely accents like exaggerated collars, shoulders, ruffles, or other statement-making details. Our data shows that these types of women's blouses have been selling out at growing rates, from this May onwards. The current sold out rate (19%) is nearly twice that is was in September 2019 (10%).
Moto Jackets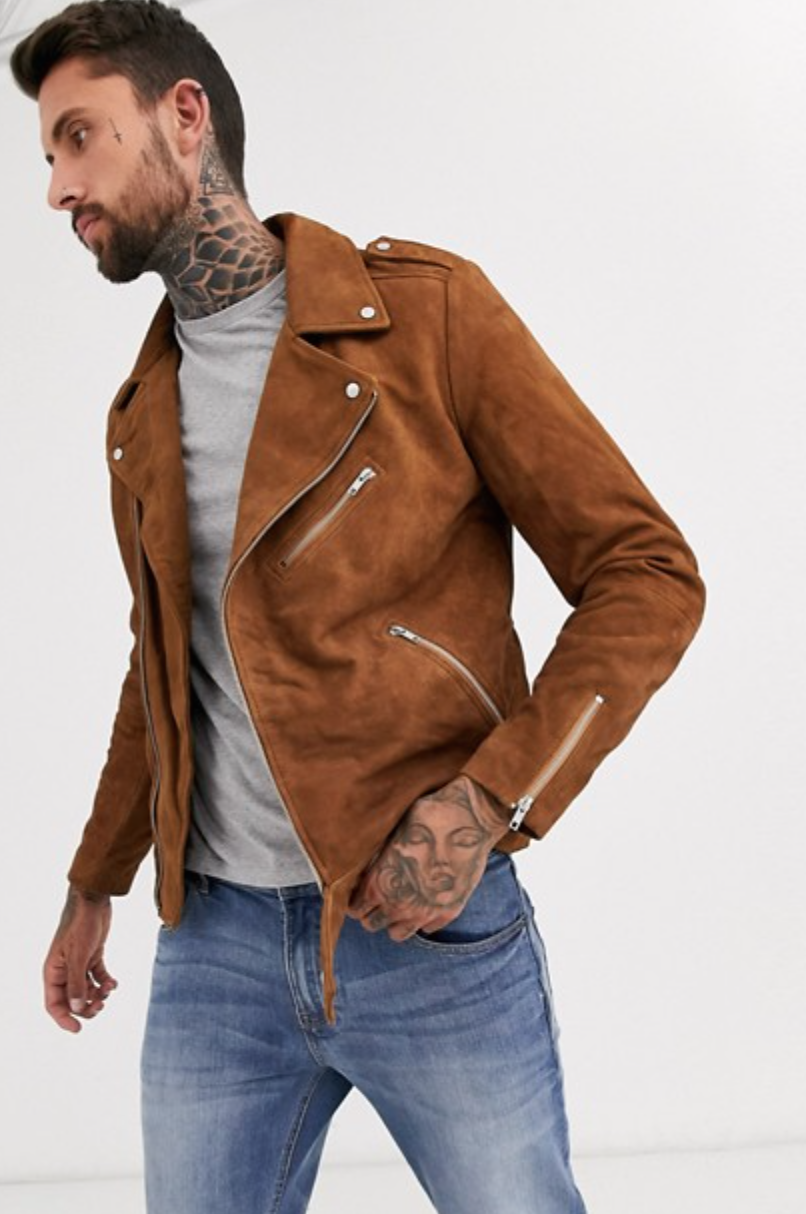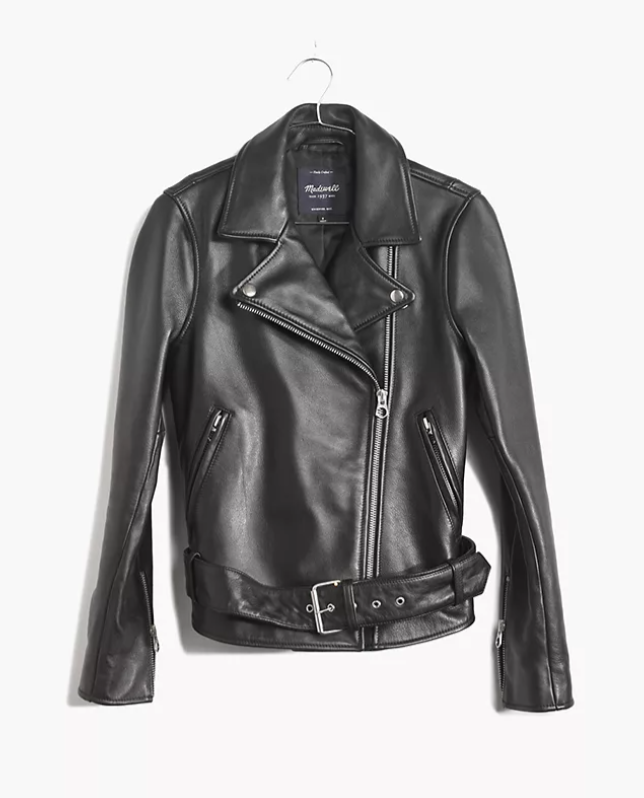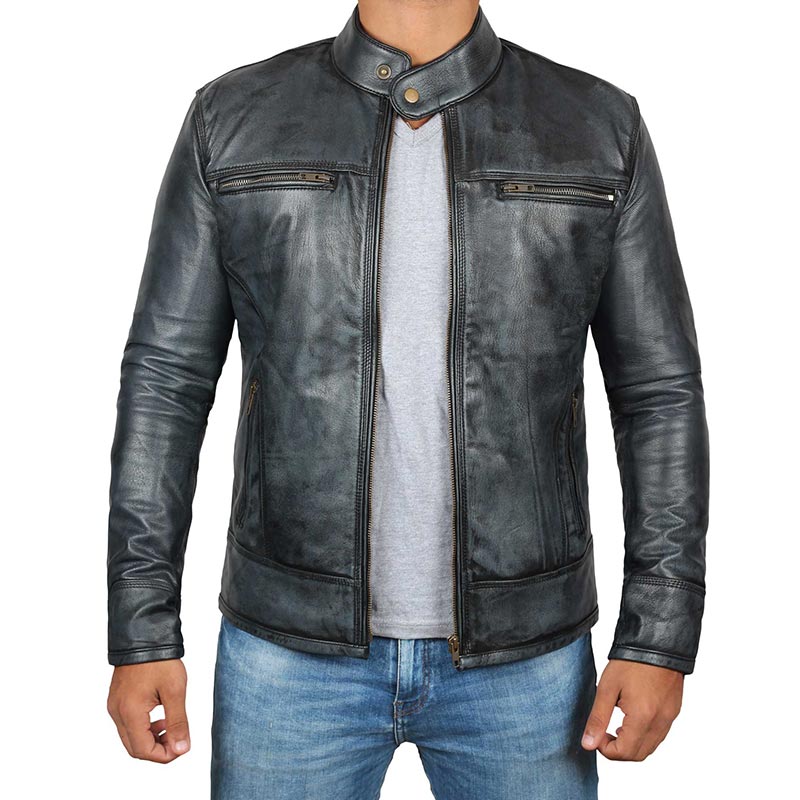 The shacket isn't the only winning outerwear style this season. The moto/biker jacket is also growing in consumer interest. Our Trend Radar data shows that "leather bomber jackets" are being searched 11% more this year than they were one year ago.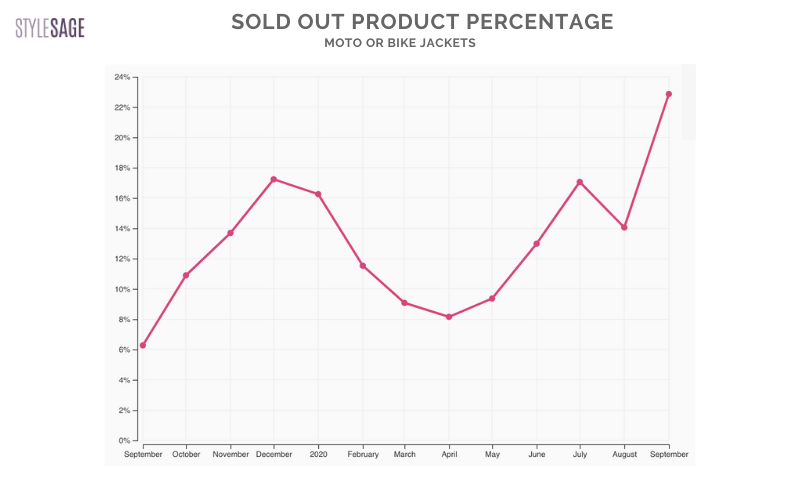 The classic moto jacket is also proving to be a sales workhorse for retailers. When examining our historic data, we see that last September saw sold out rates of 6%, but one year later, moto jackets are selling out at a rate of 23%.
Joggers, Track Pants, and Sweatpants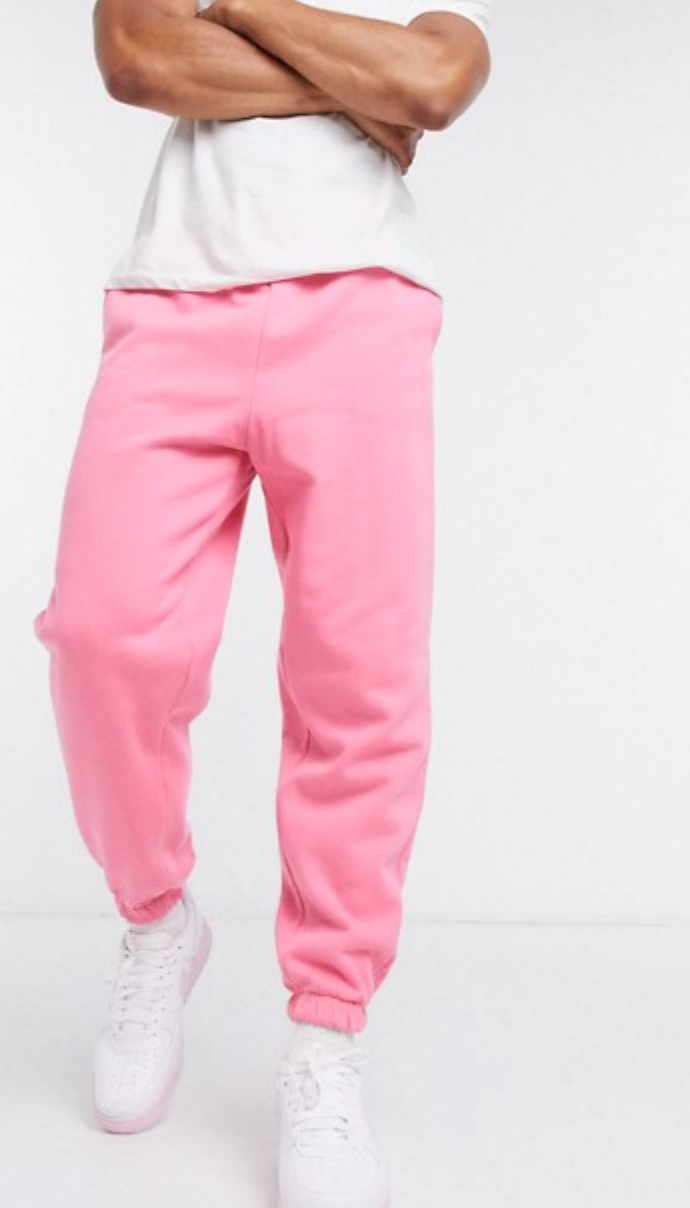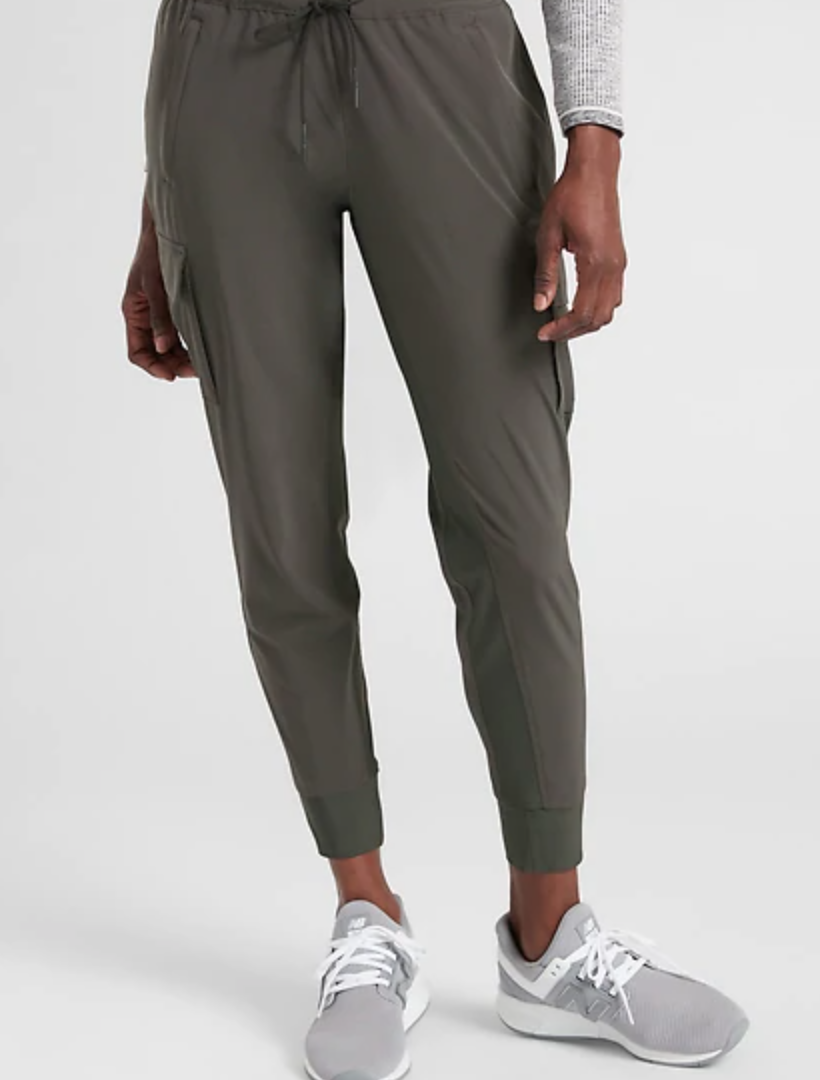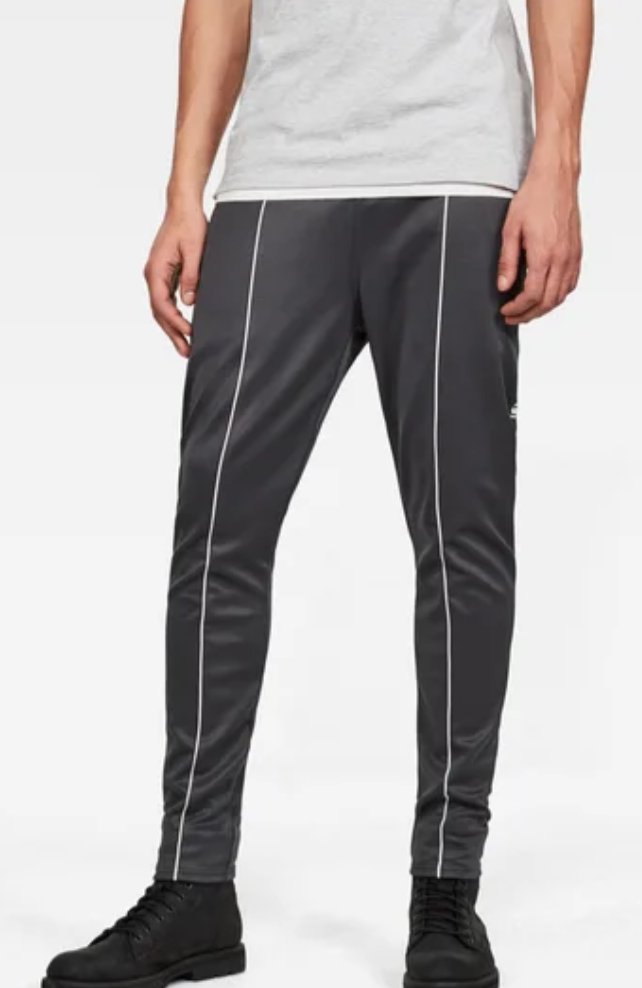 It'll come as a surprise to no one that easygoing bottoms still rule in assortments. Indeed, sweatpants are currently the number three search term in the activewear category globally, and search interest is 99% higher than it was last year at this time.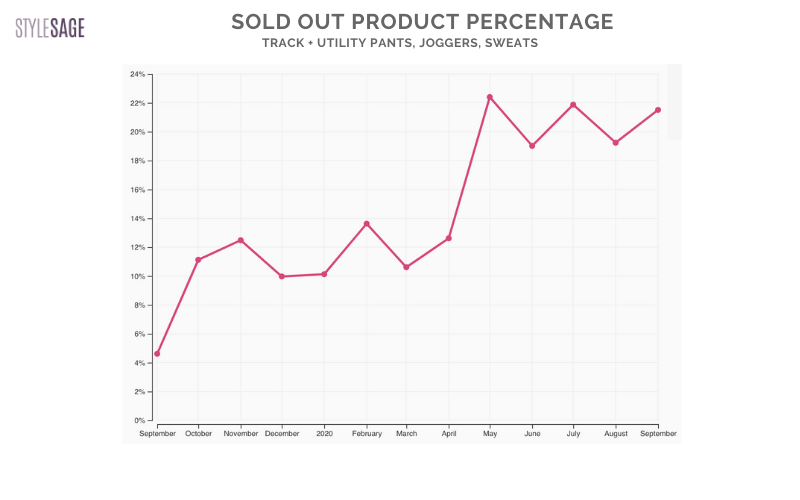 The e-commerce data shows a similar trend - one year ago jogger and other casual pant styles had a sold out rate of 5%, but now these styles are at a 22% sold out rate. It's worth noting that these lounge-y bottoms have been at these elevated sales rates for some months now, but with cooler months and reinstated lockdowns on the horizon, we anticipate this will remain a point of strength for retailers for the foreseeable future.
Crossbody Bags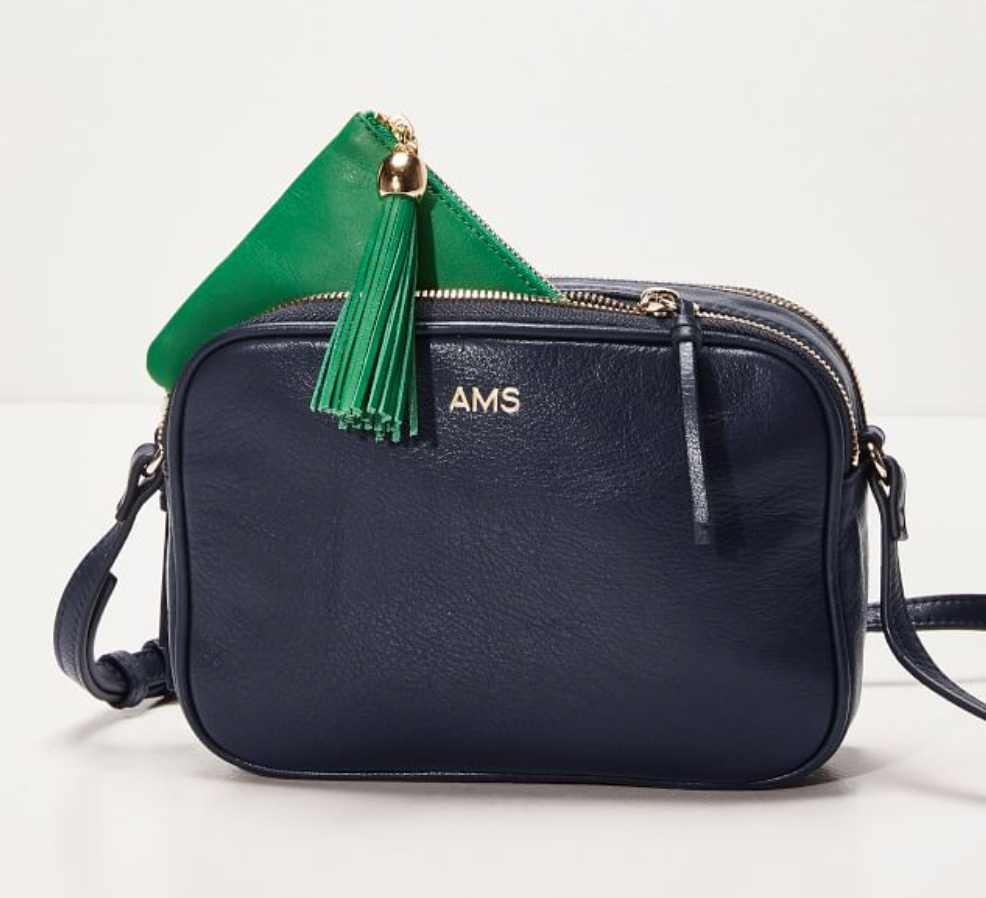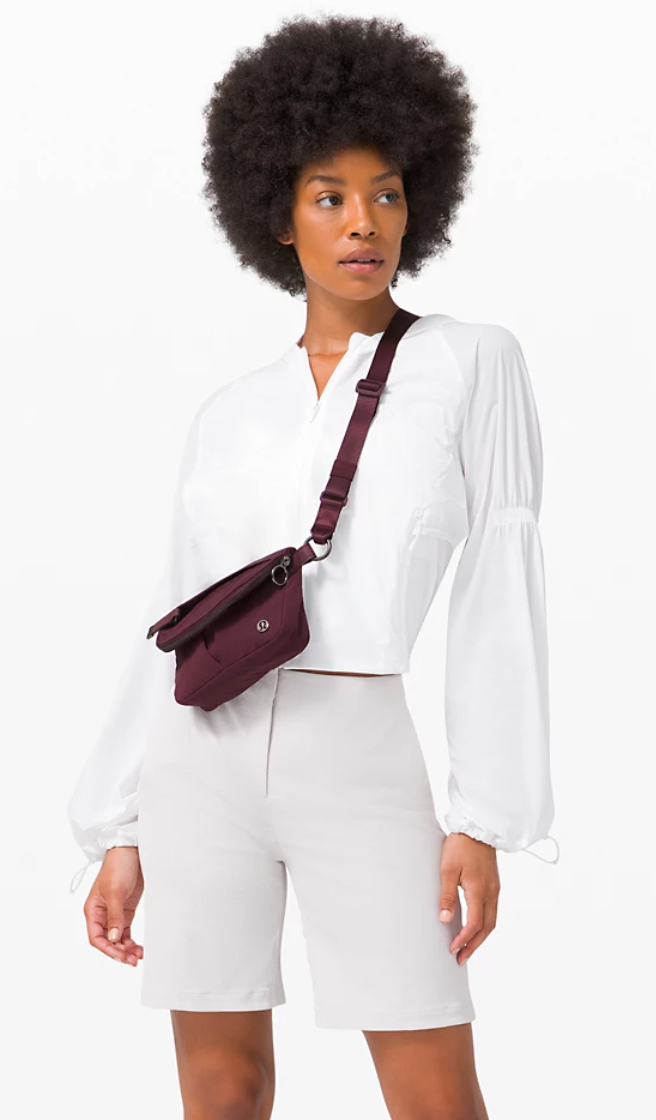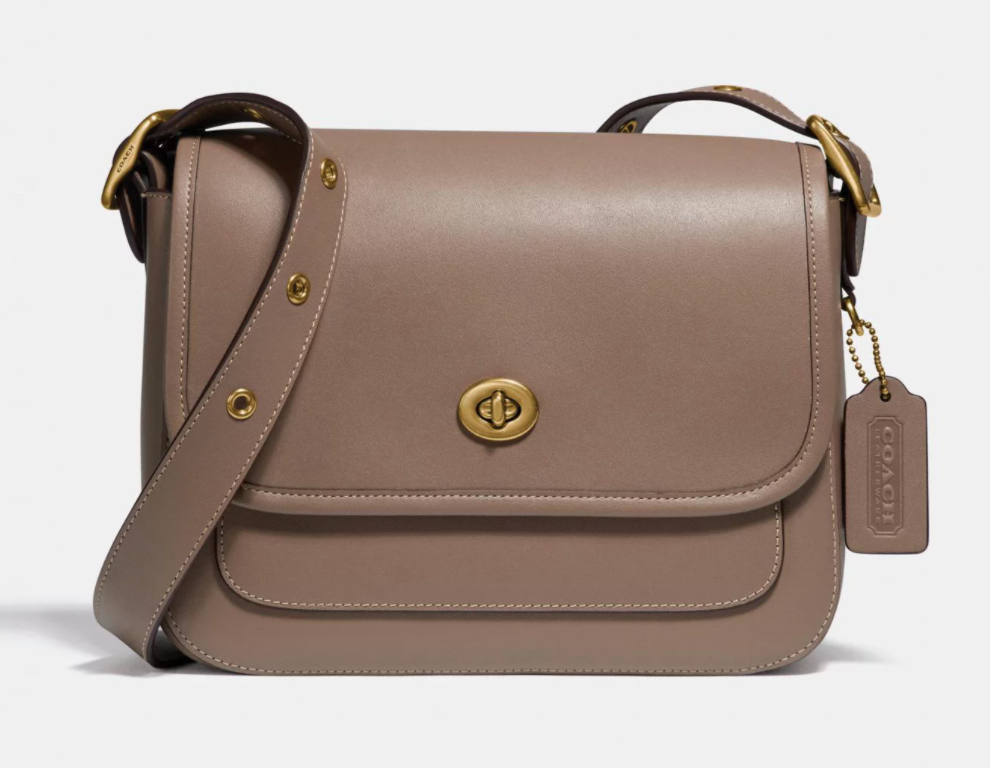 Handsfree is the preferred mode of hauling stuff around these days - and this trend is likely to continue into the future. But it's not just any kind of handsfree bag - shoppers are after crossbody styles that are lightweight yet don't skimp on the style quotient.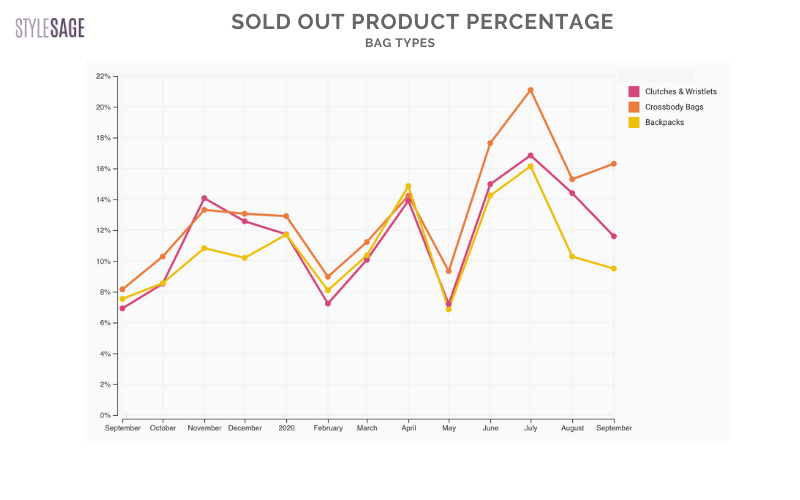 This is why we've seen crossbody bags outpace other kinds of bags in terms of selling out over the past few months. This chart specifically illustrates that since July, both backpacks and clutch/wristlet styles have seen declining rates of selling out, while crossbody styles have seen increasing rates.
Chelsea and Lace-Up Boots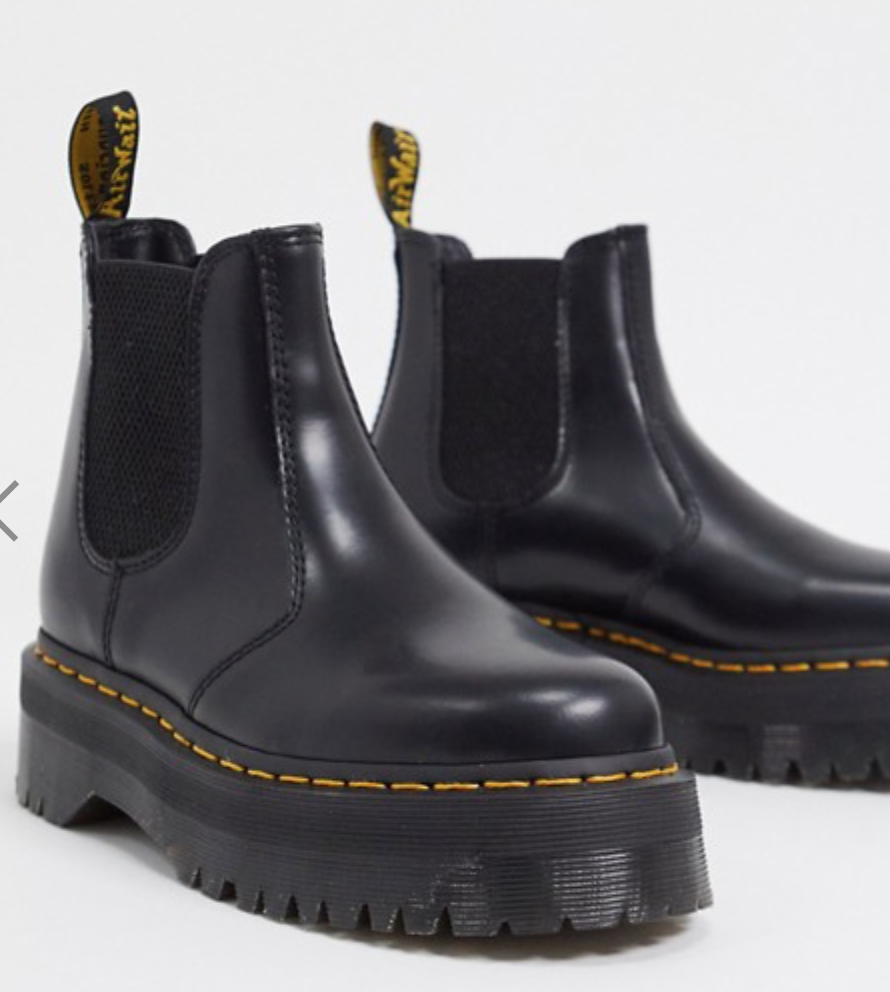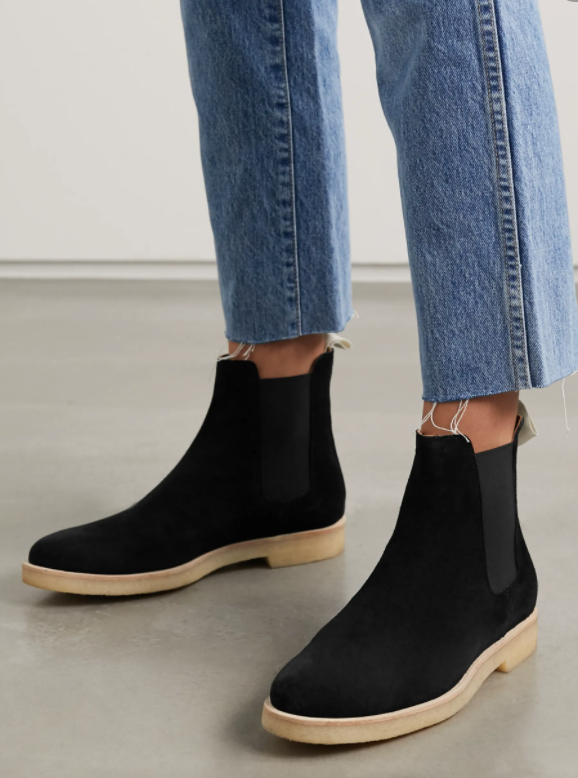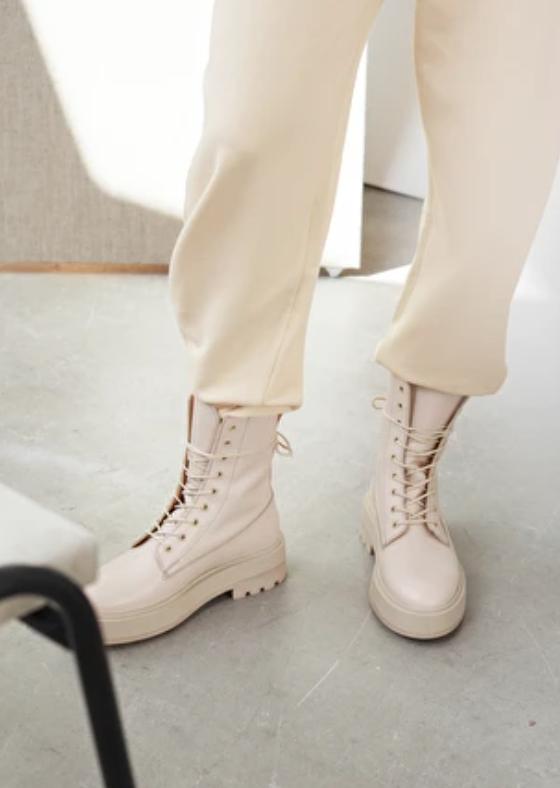 Aside from sneakers, what kinds of shoes are people buying these days? This season, look no further that a pair that can kick it, literally. Consumers going the most streamlined and polished route will choose the Chelsea boot, an ankle-high, pull-on style with elastic paneling. Those preferring the more utilitarian route will opt for a lace-up style, oftentimes one with a substantial sole. (All the better to kick 2020 to the curb with, right?)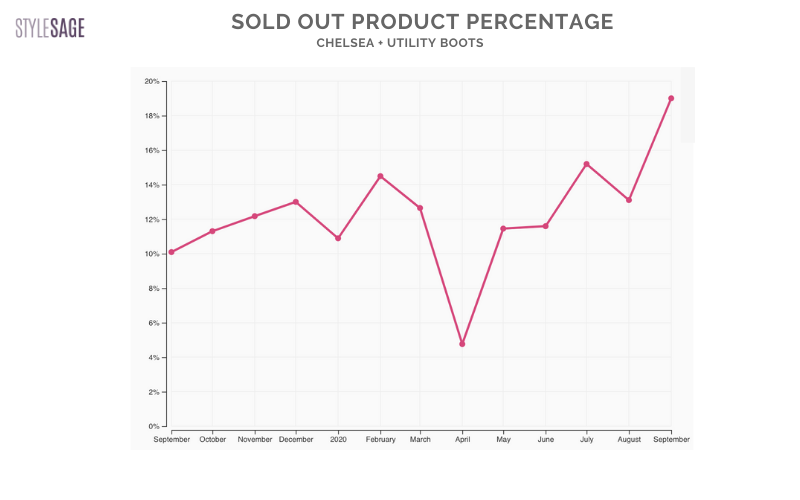 Both Chelsea and utility boot styles are clearly the shoe of choice this fall, with sold out rates double what they were one year ago, and increasing from May onwards.
Knowing which categories are strong performers is key to a successful holiday season and finishing the year strong. Don't forget, many retailers are launching their holiday promotions soon - within the next few weeks!