We're midway through the whirlwind that is Fashion Month.  The Spring Summer 2024 season as envisioned by designers in New York and London already has us thinking about the colors, prints, and signature pieces that will anchor future wardrobes.  
New York's calendar was full, yet it has symptoms of a market that is becoming increasing tough and expensive to operate in.  Much of what we saw was safe, very commercial, and not particularly ground-breaking.  On the other hand, London's more wild vibes might have to deal with ongoing financial challenges - inflation and the continuing negative operational impacts of Brexit - but at least it continues to take risks.
Nonetheless, here's our first pass at the key trends you'll want to incorporate into assortments for the upcoming Spring Summer 2024 season.
Color: Pastels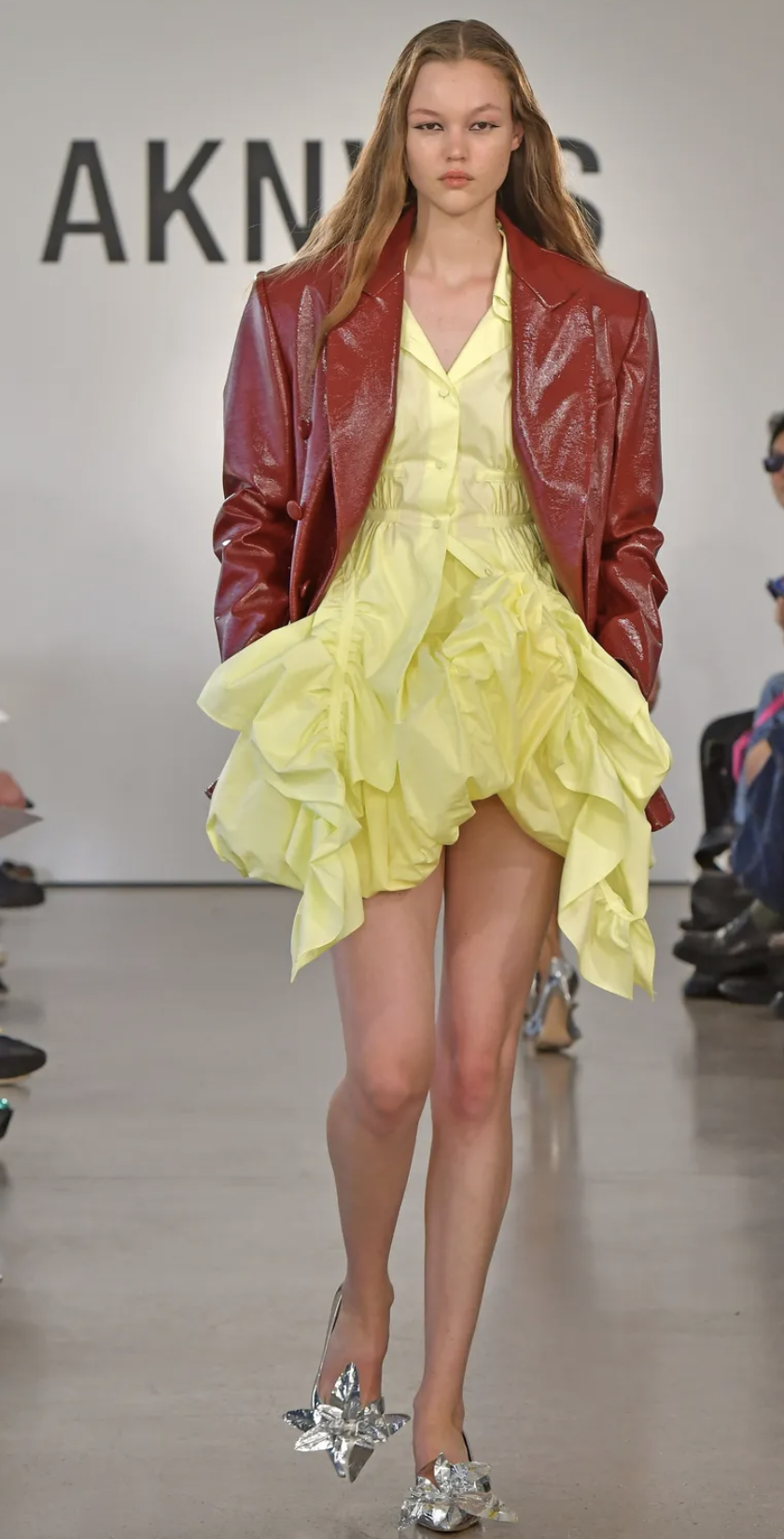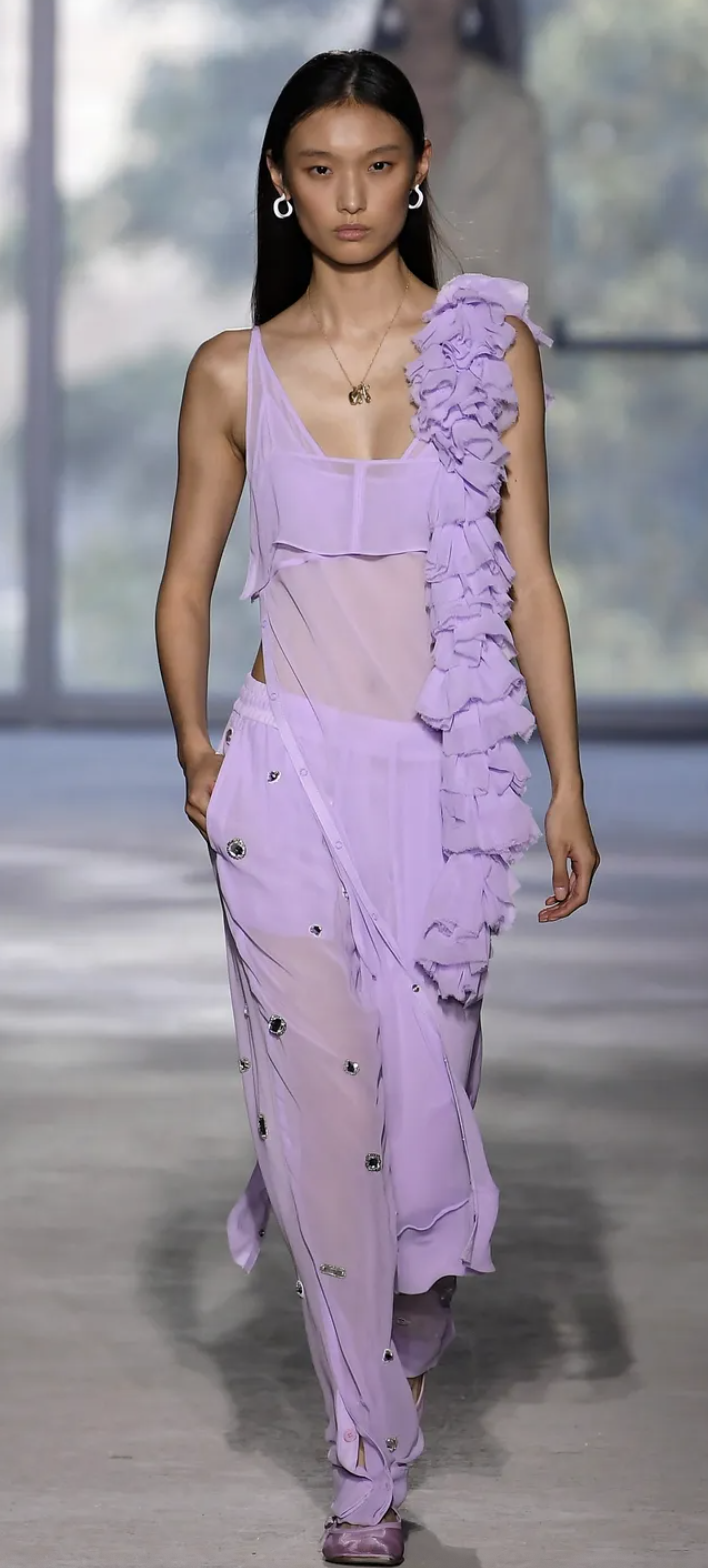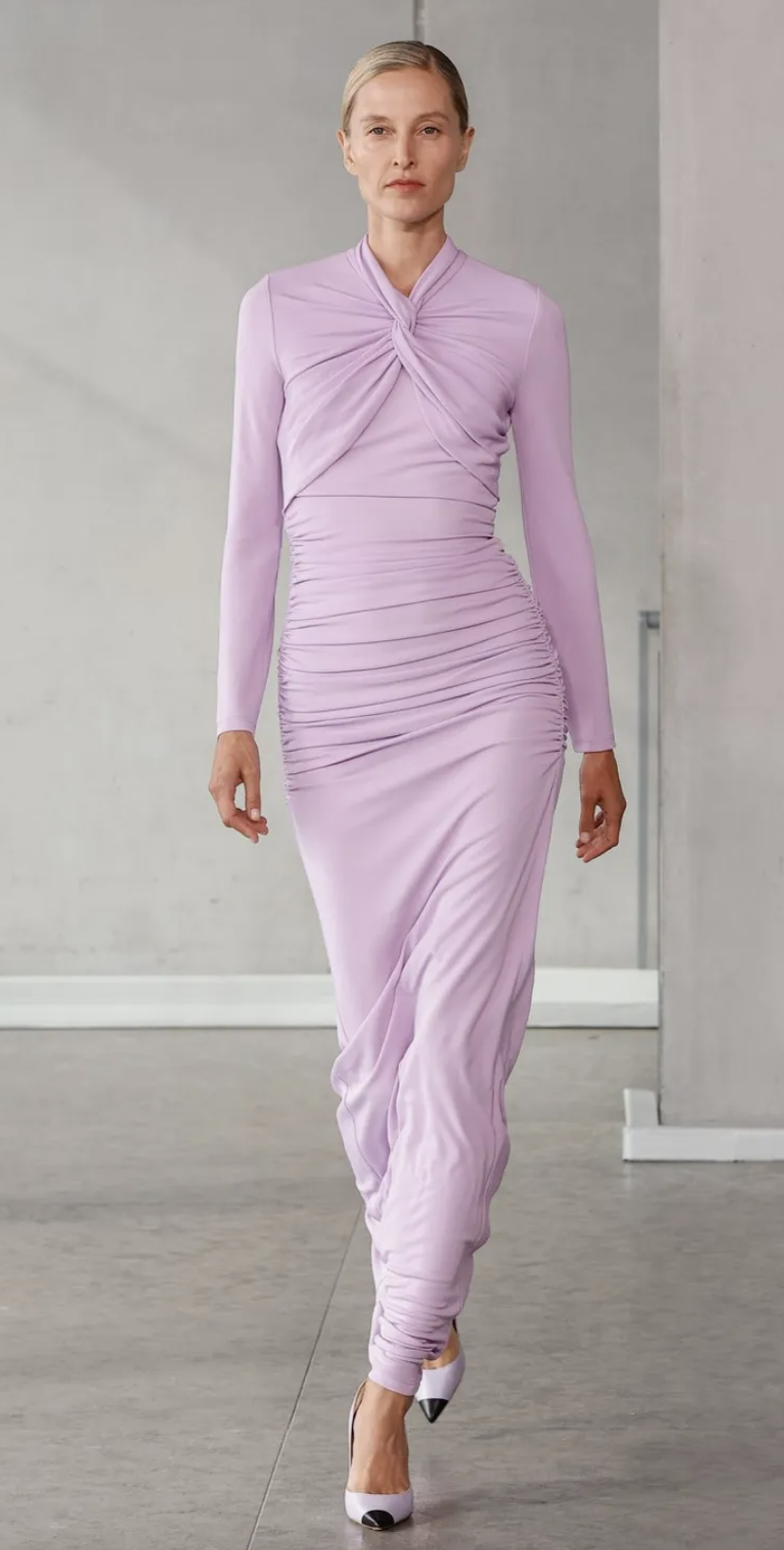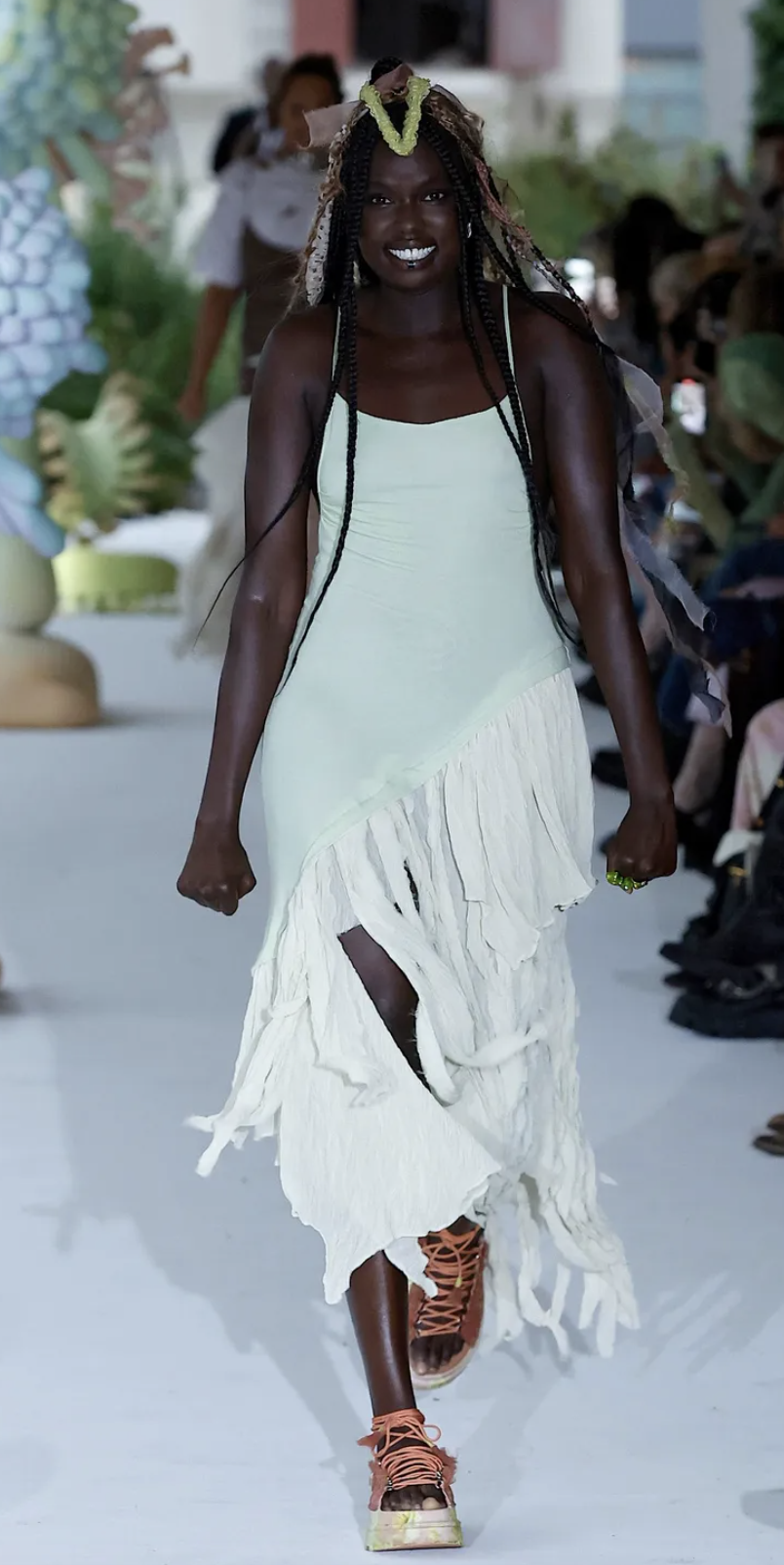 From left to right: Aknvas, 3.1 Philip Lim, Carolina Herrera, Collina Strada
Of the several key color stories we observed on the runways, one of the most notable was that of candy-colored pastels.  Ranging from lilacs to soft yellows (more on this to follow), these shades add playfulness and lightness to the warmer seasons.  We would note that we did see less pink on the runways this season.
Color: Grey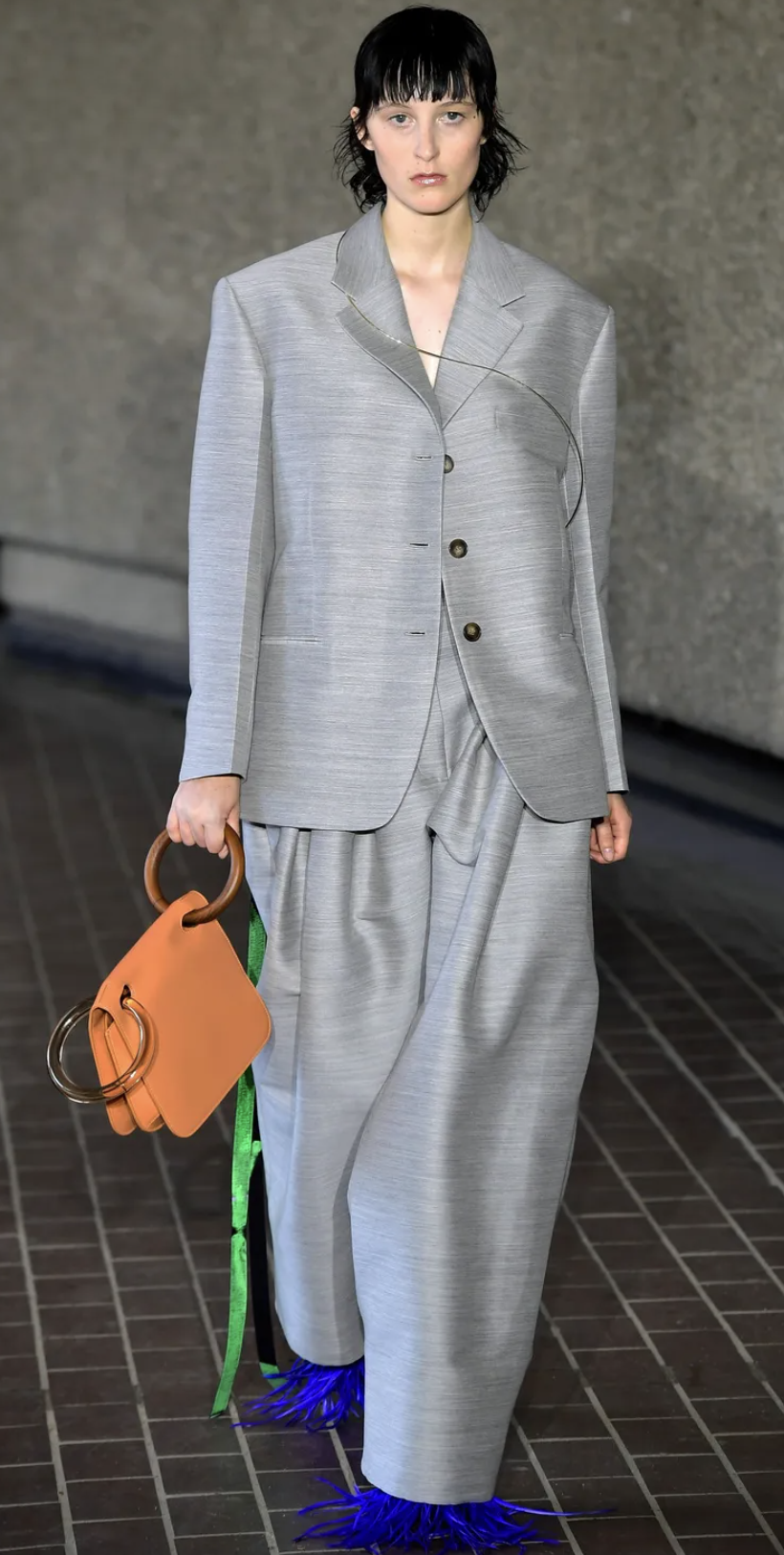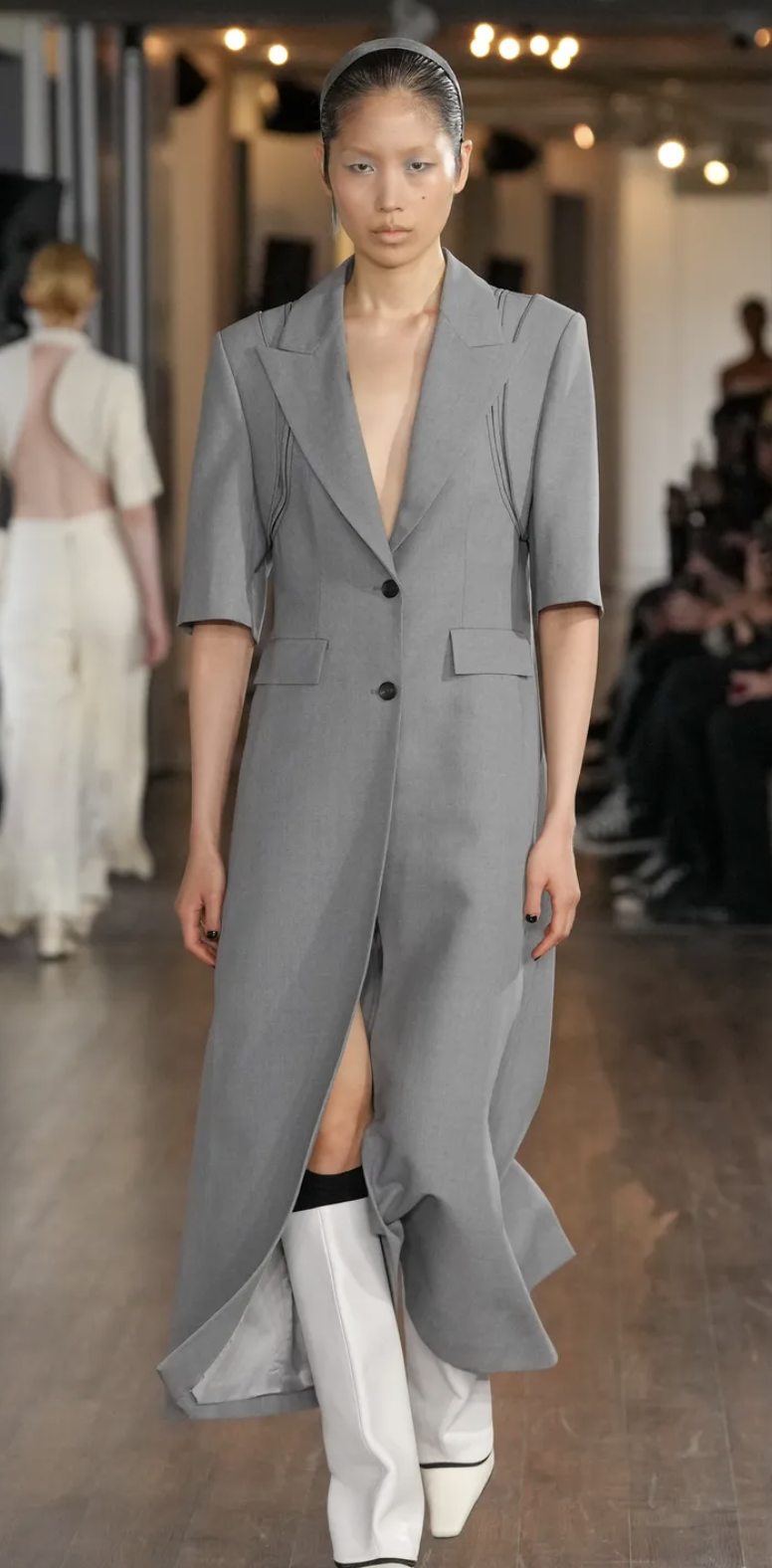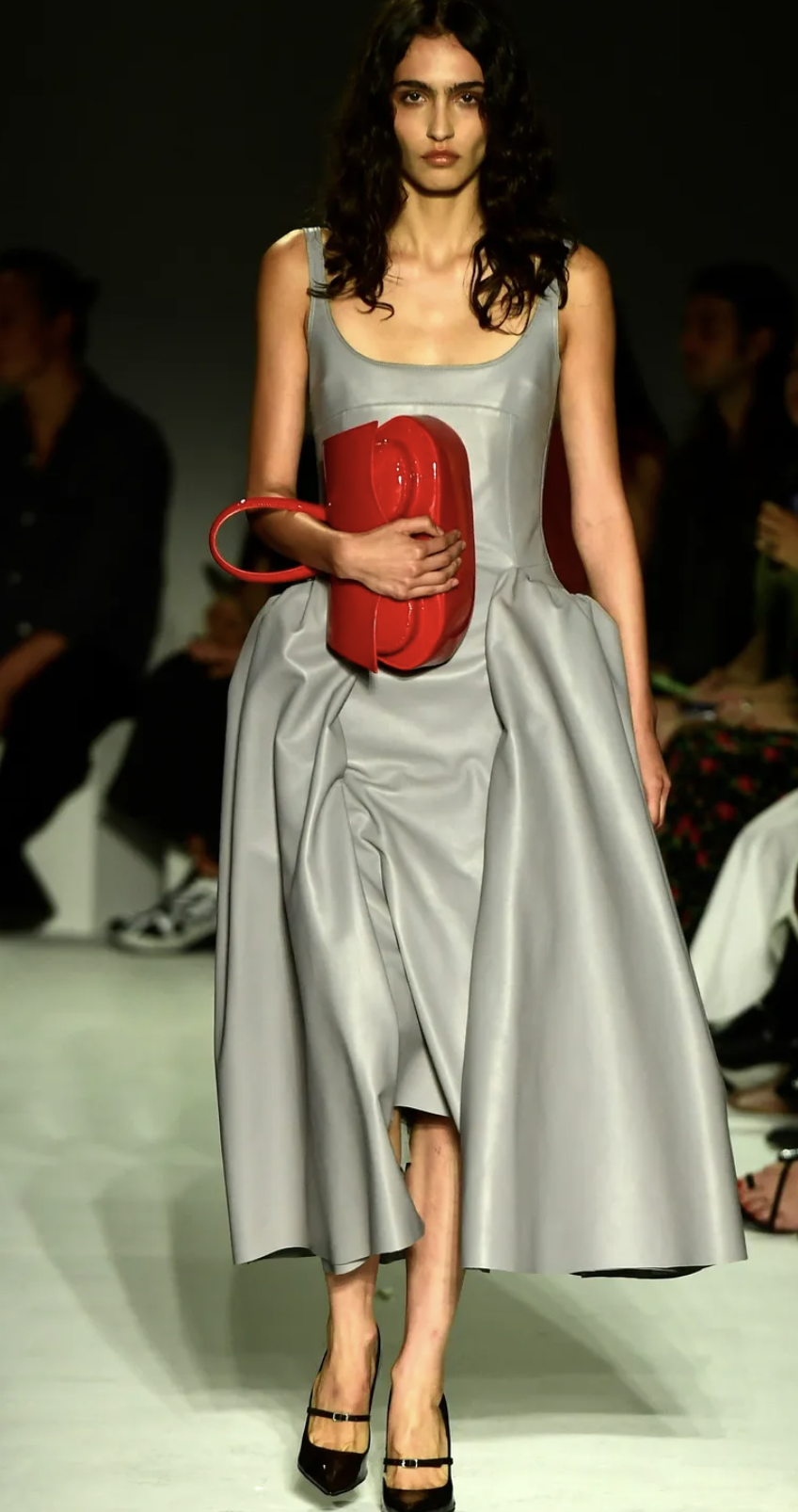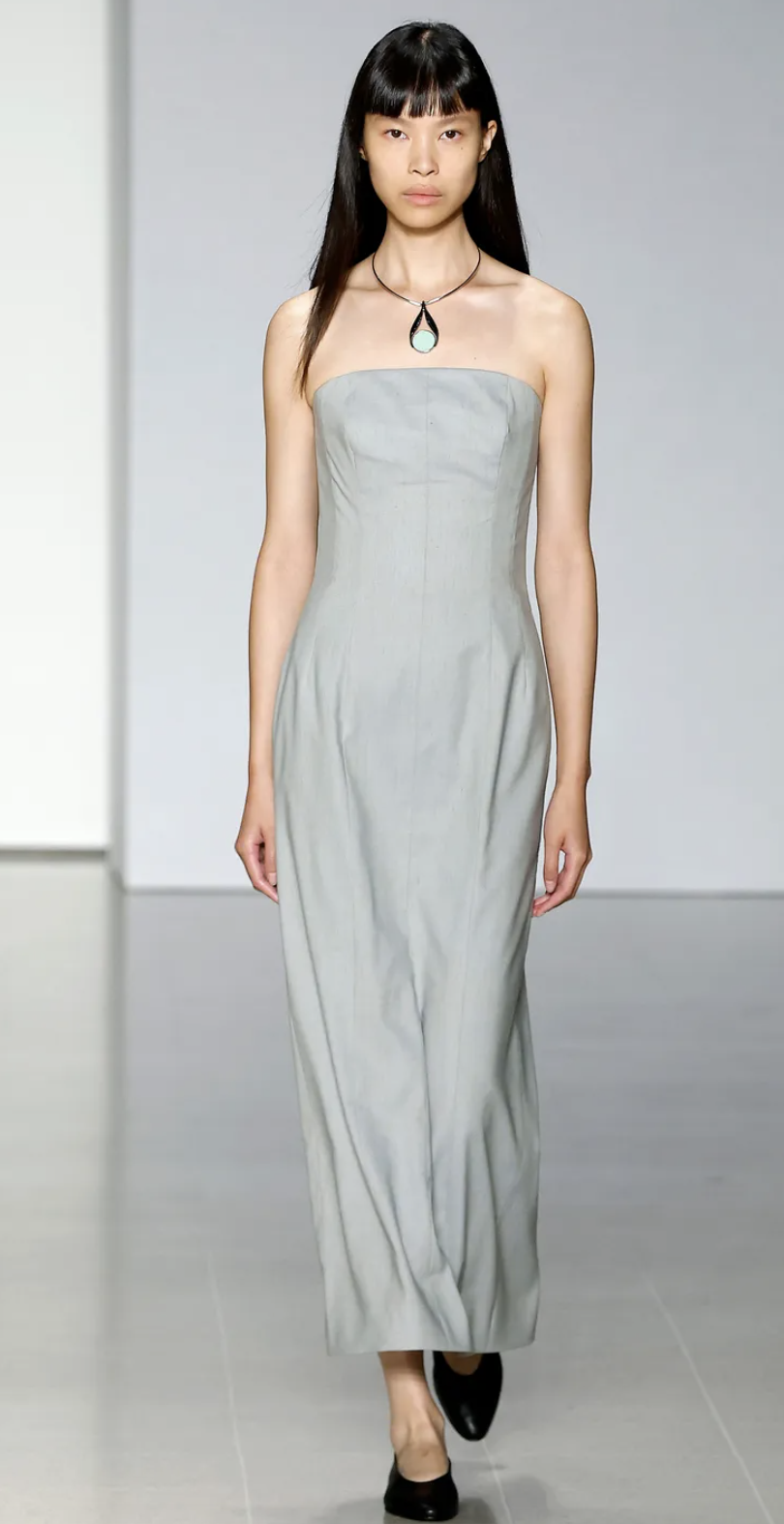 From left to right: Roksanda, J E Cai, 16 Arlington, Tove
For those who prefer a more muted approach to color in the warmer months, there's grey.  Often applied in lightweight suiting, separates, and dresses, London designers in particular leaned heavily into this slightly moody shade.
Color: Yellow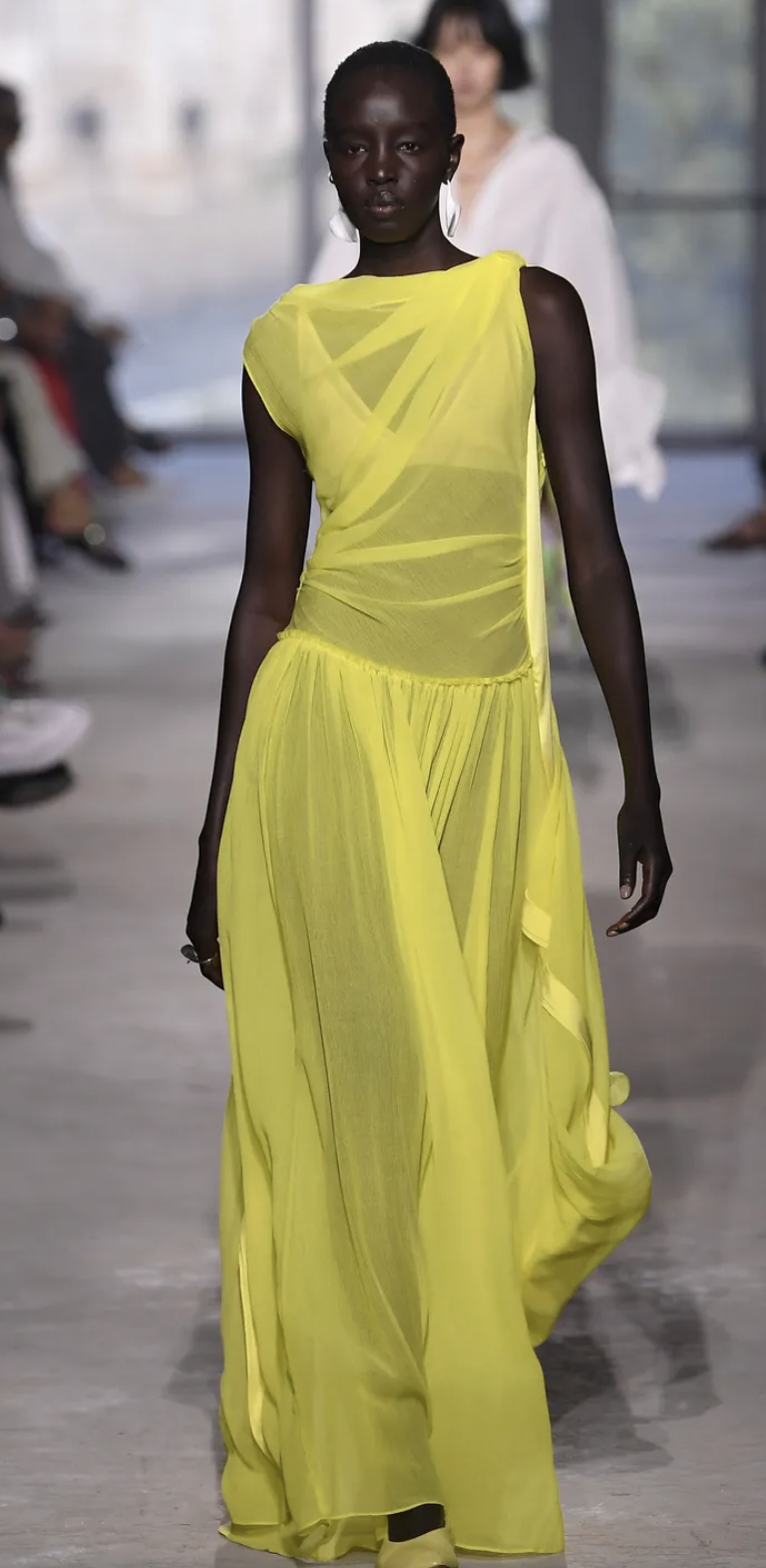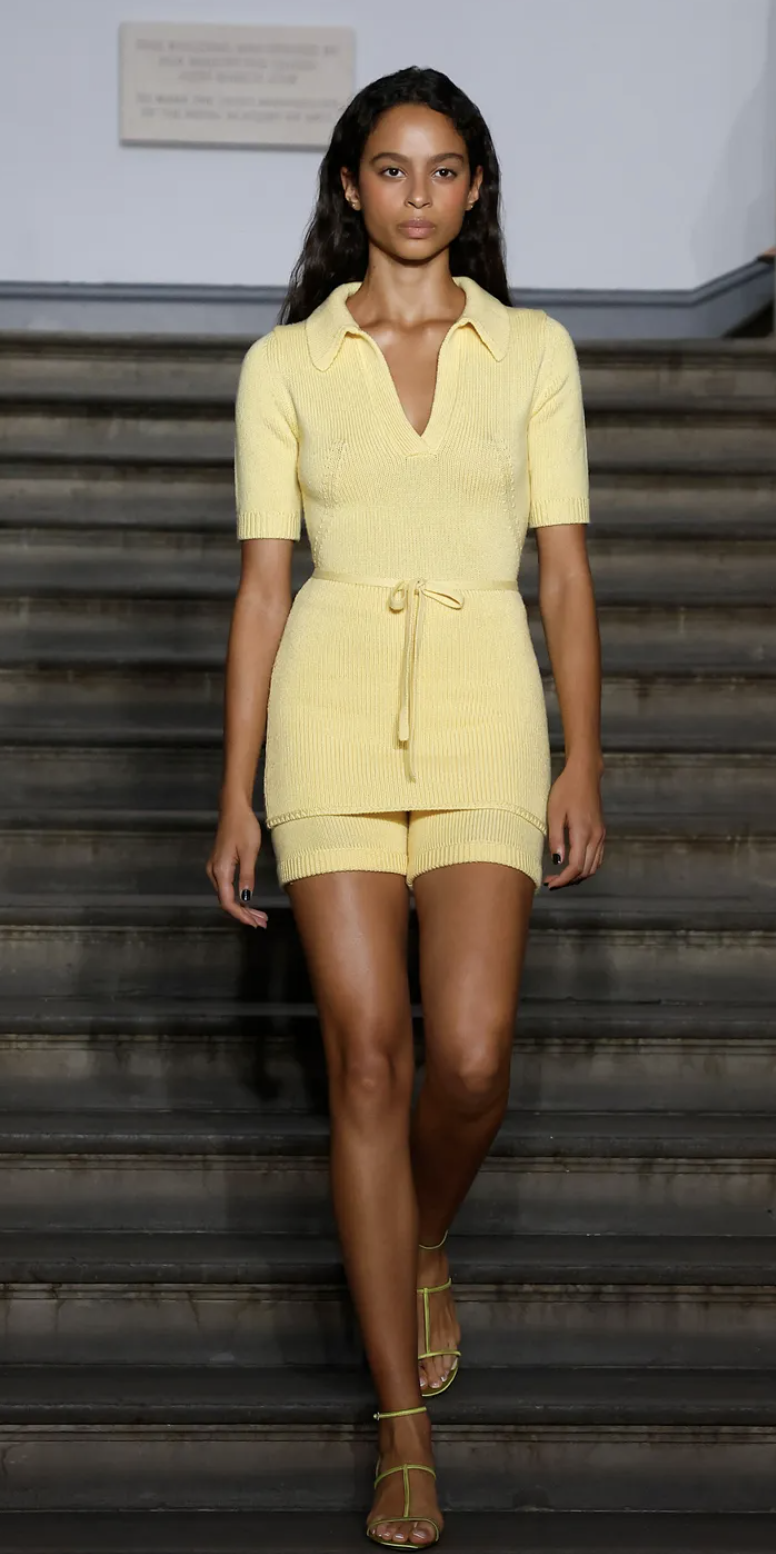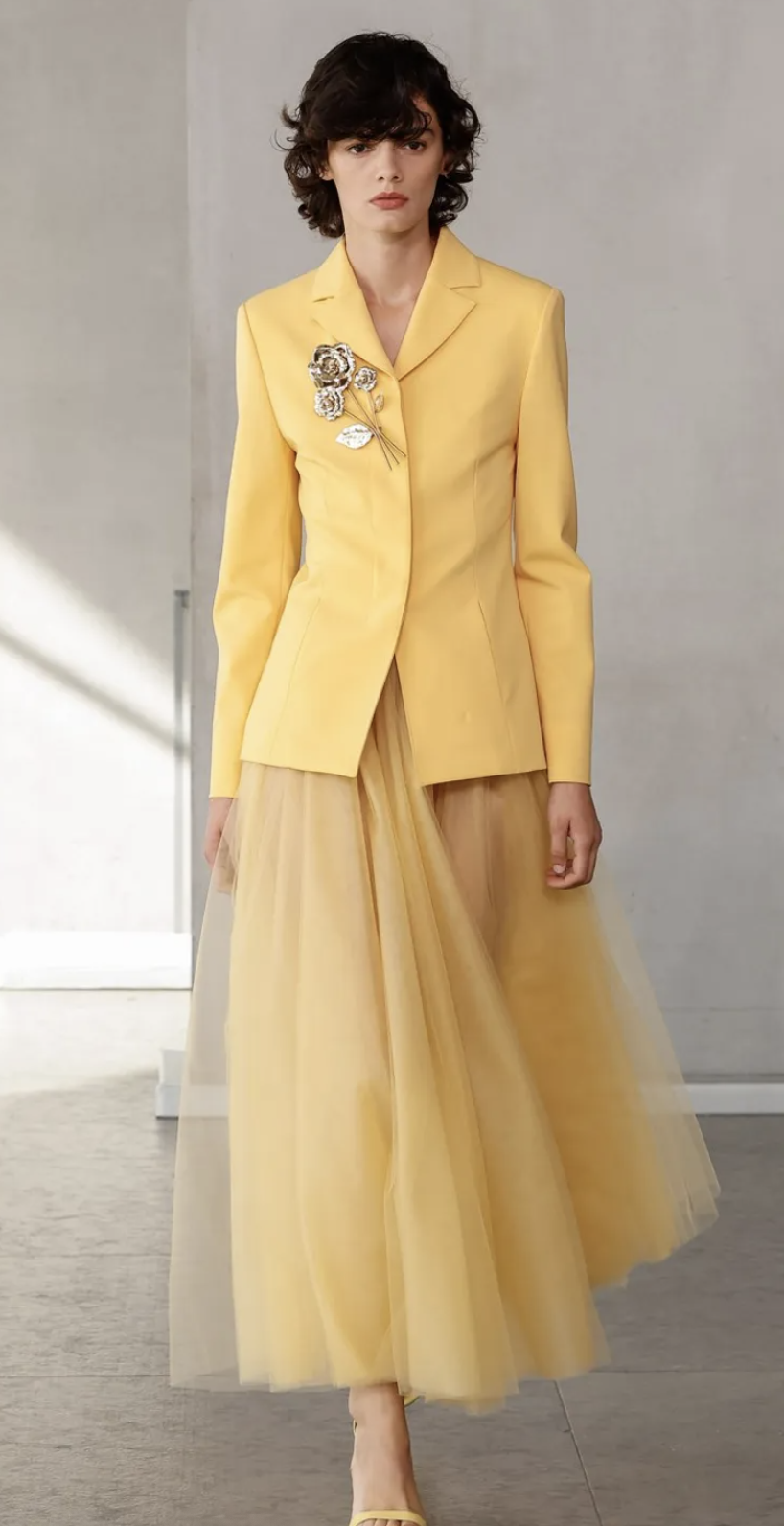 From left to right: 3.1 Philip Lim, Emilia Wickstead, Carolina Herrera
Many are calling yellow the color of the upcoming Spring Summer 2024 season - and for good reason.  From the aforementioned pastel hues to vibrant sunshine-y tones, yellow will be an important color to incorporate into your future assortments.
Prints: Polka Dot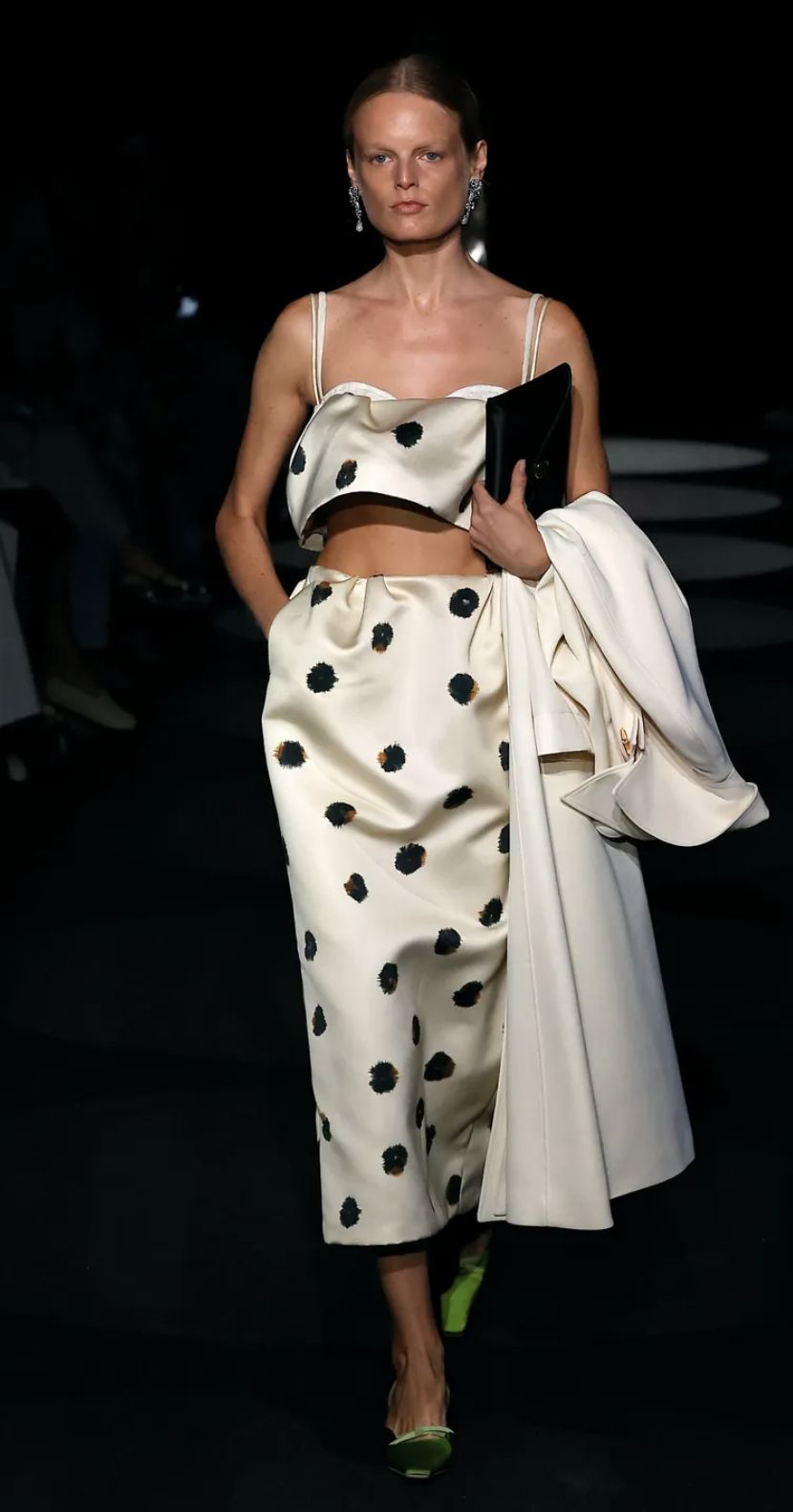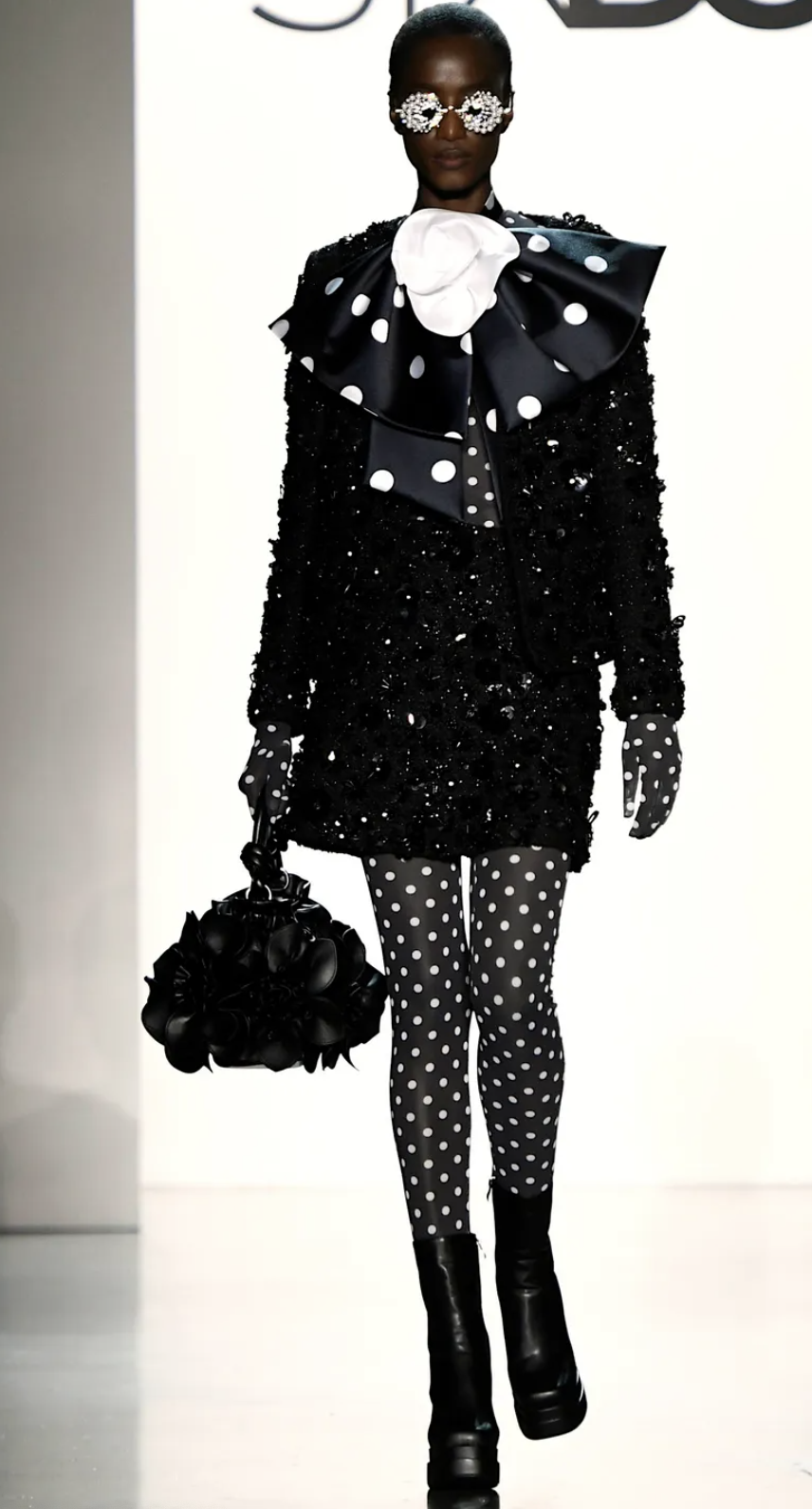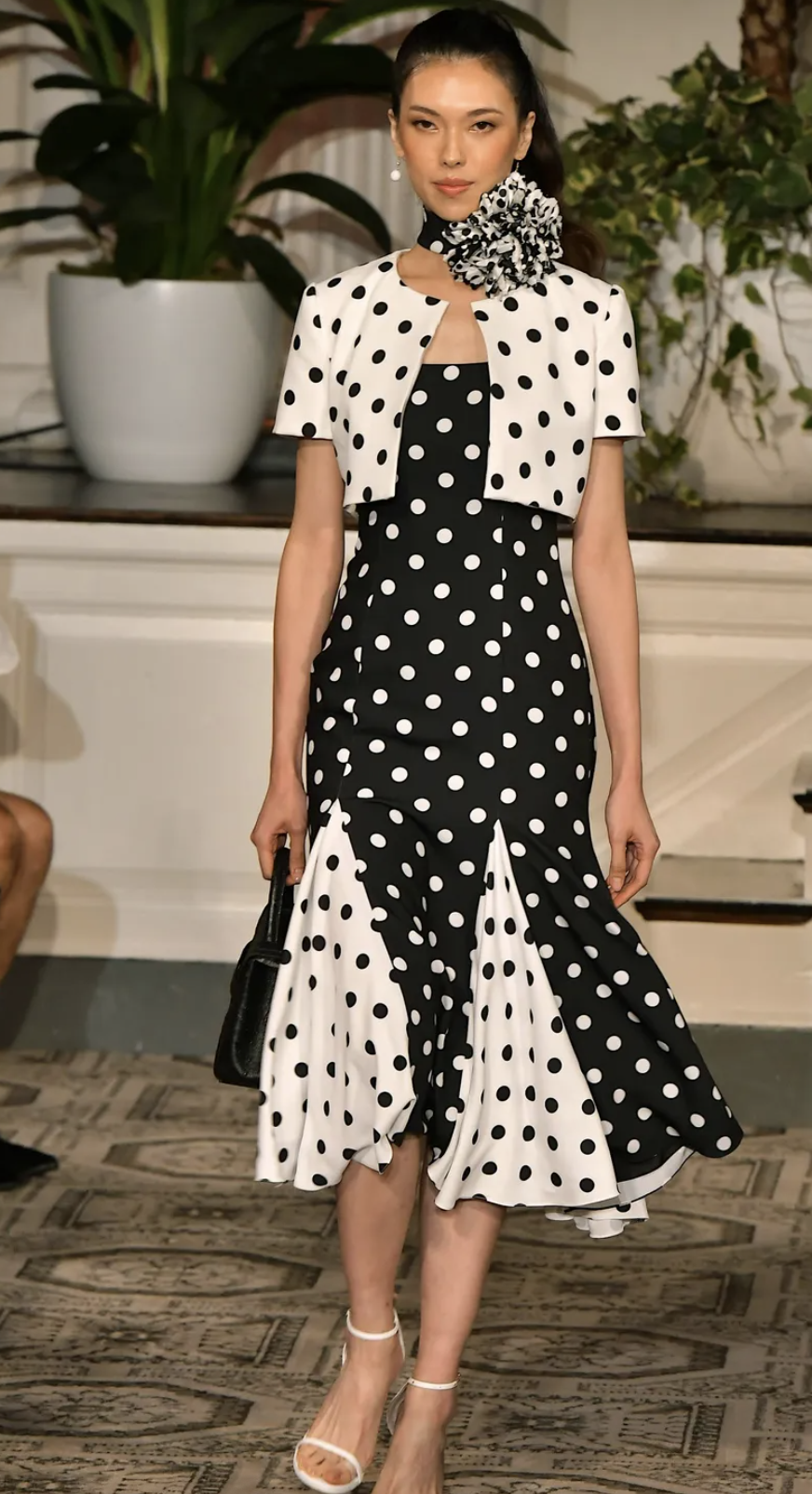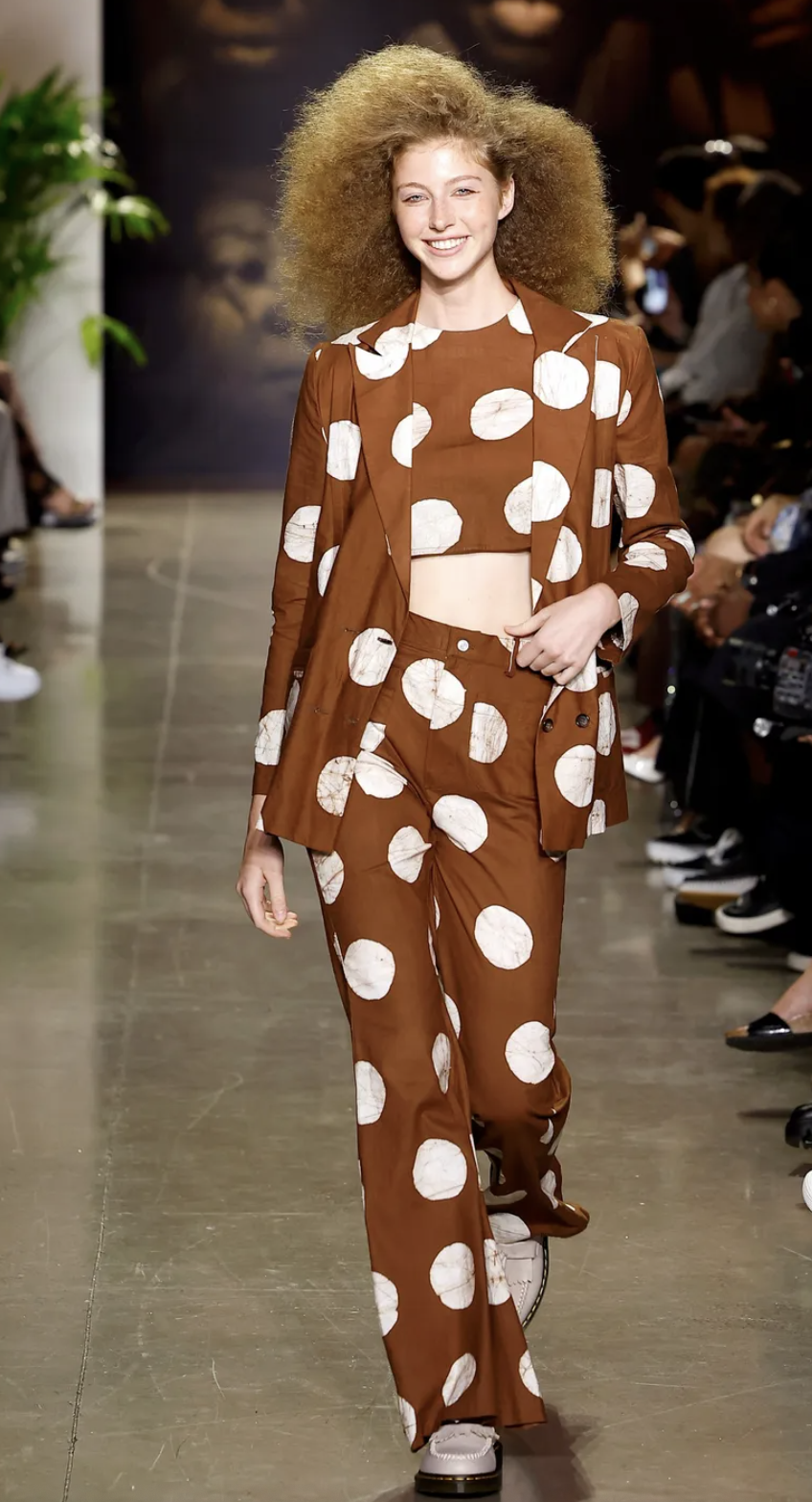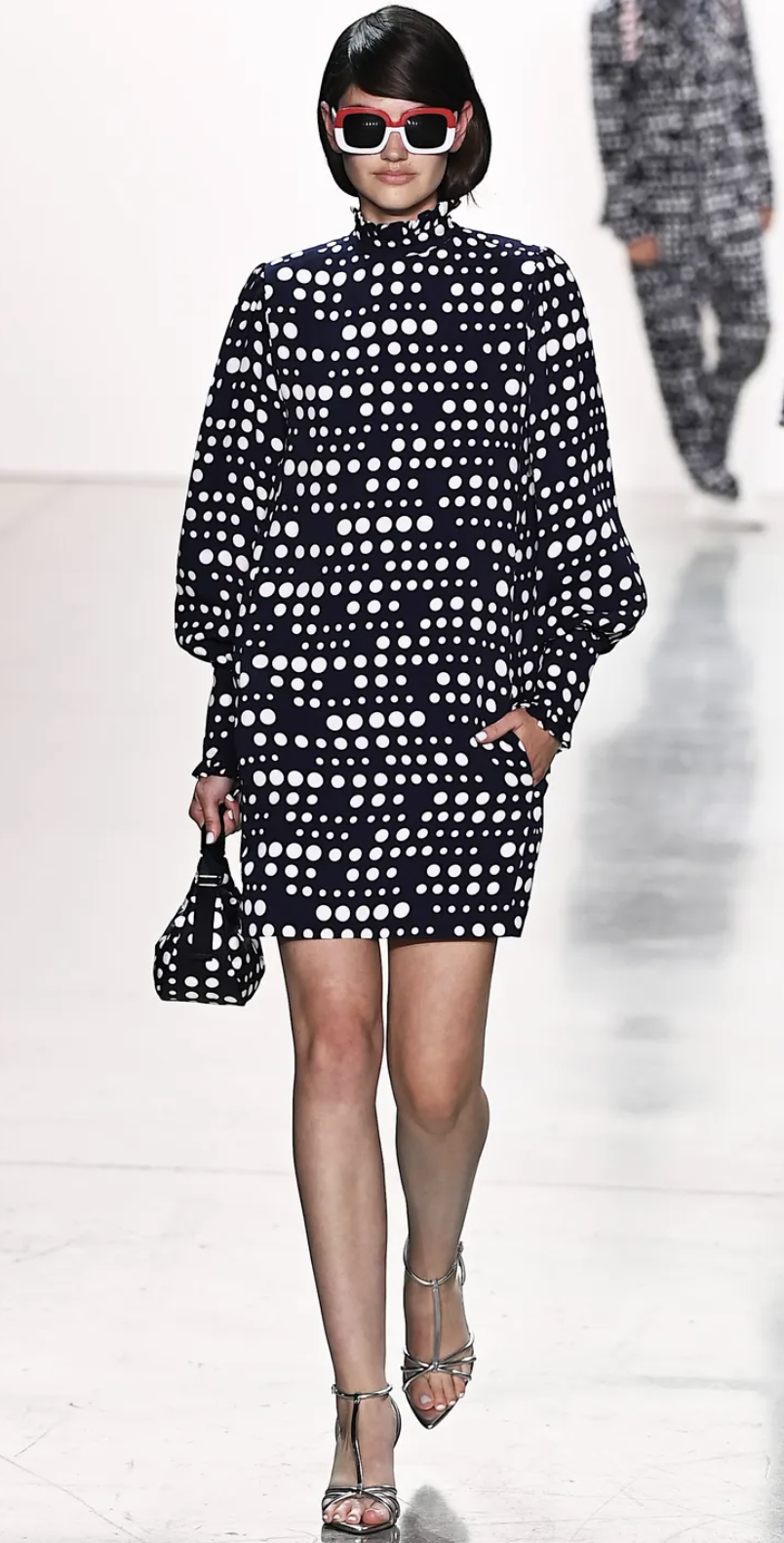 From left to right: Altuzarra, Sixdo, Dennis Basso, Studio 189, Libertine, Mirror Palais
Equal parts playful and feminine, this springtime classic gets a rework for the next season with graphic treatments (a la Altuzarra and Mirror Palais) and unique color combinations (Studio 189).  
Bubble Hems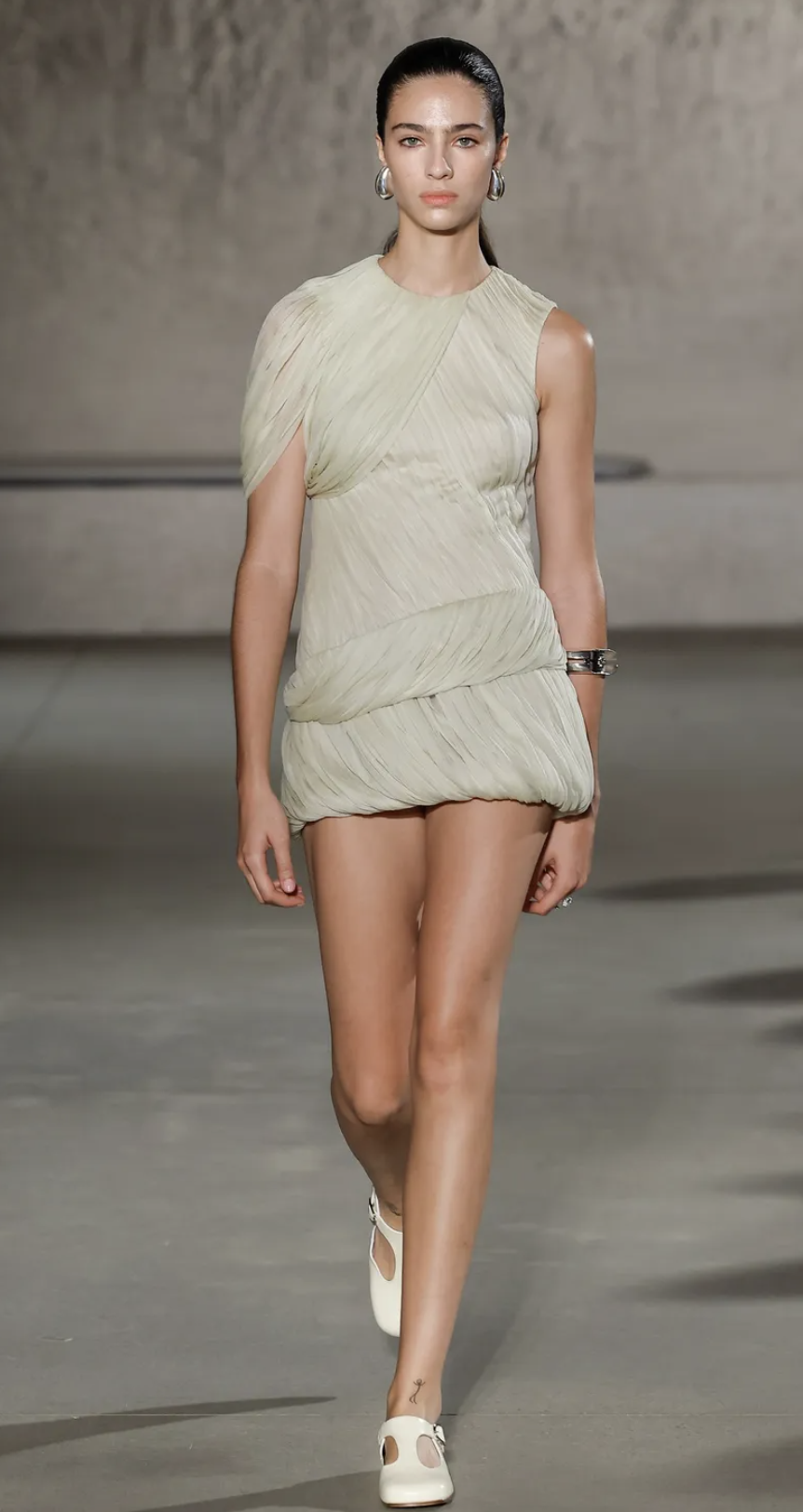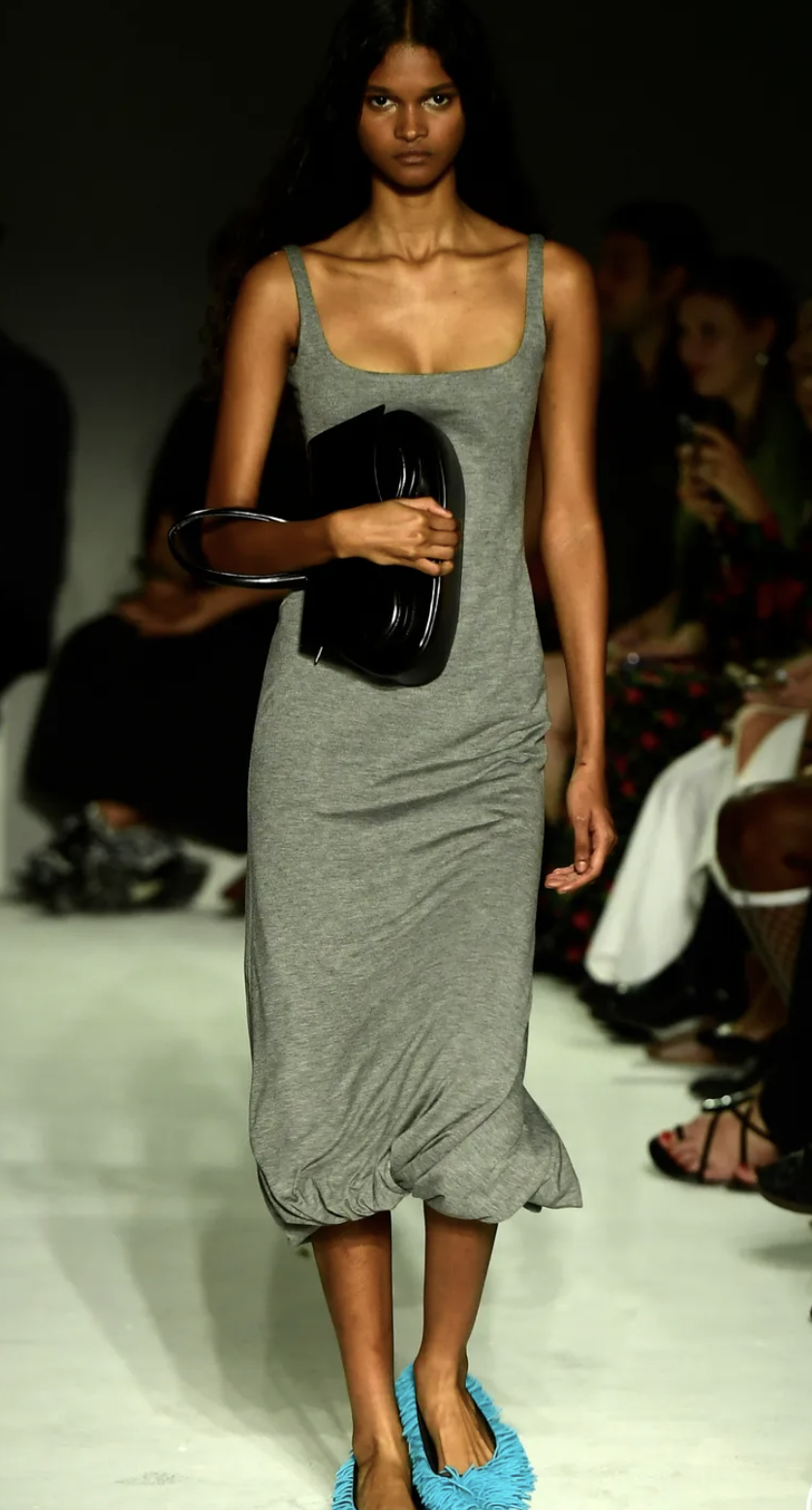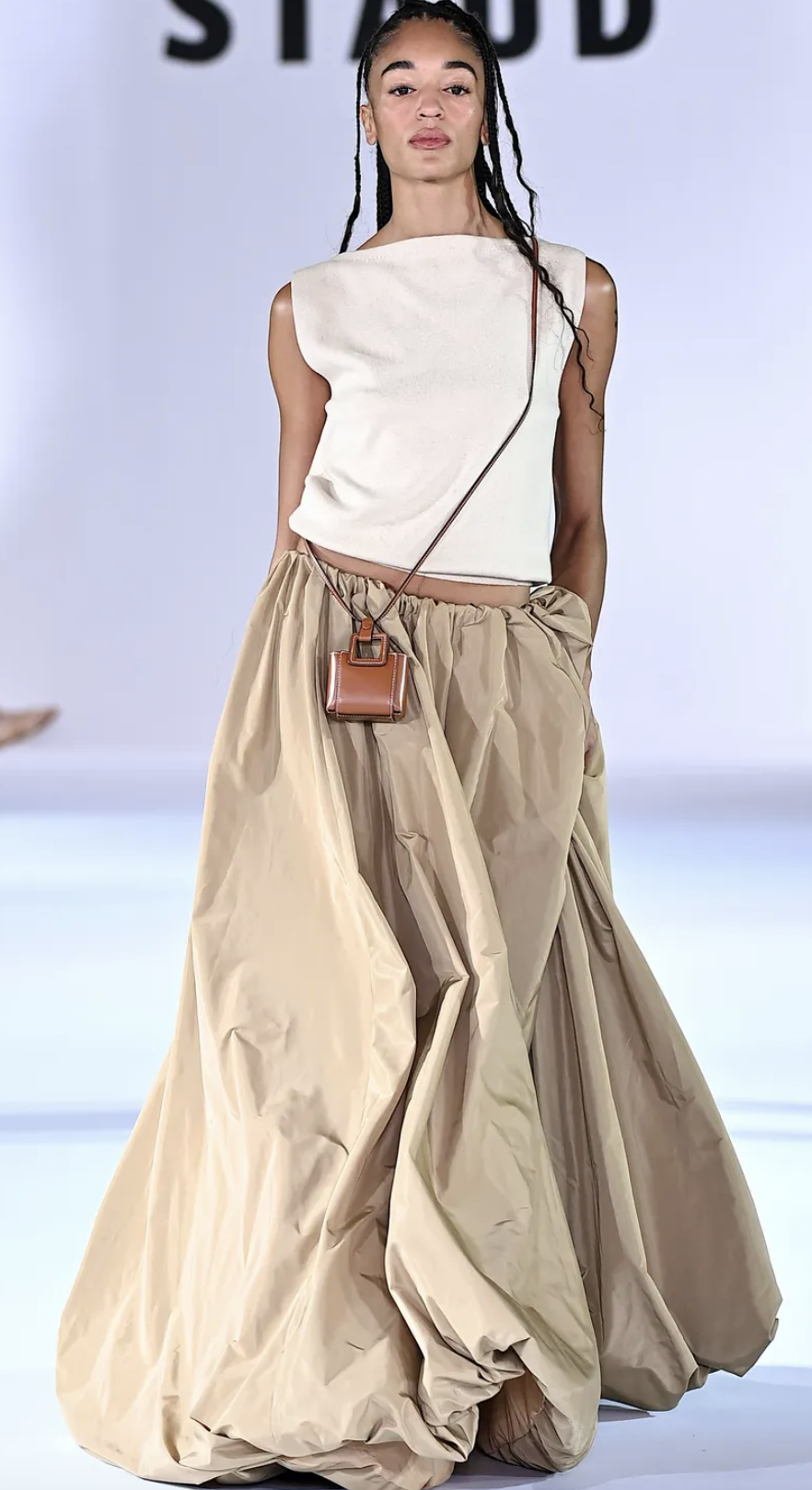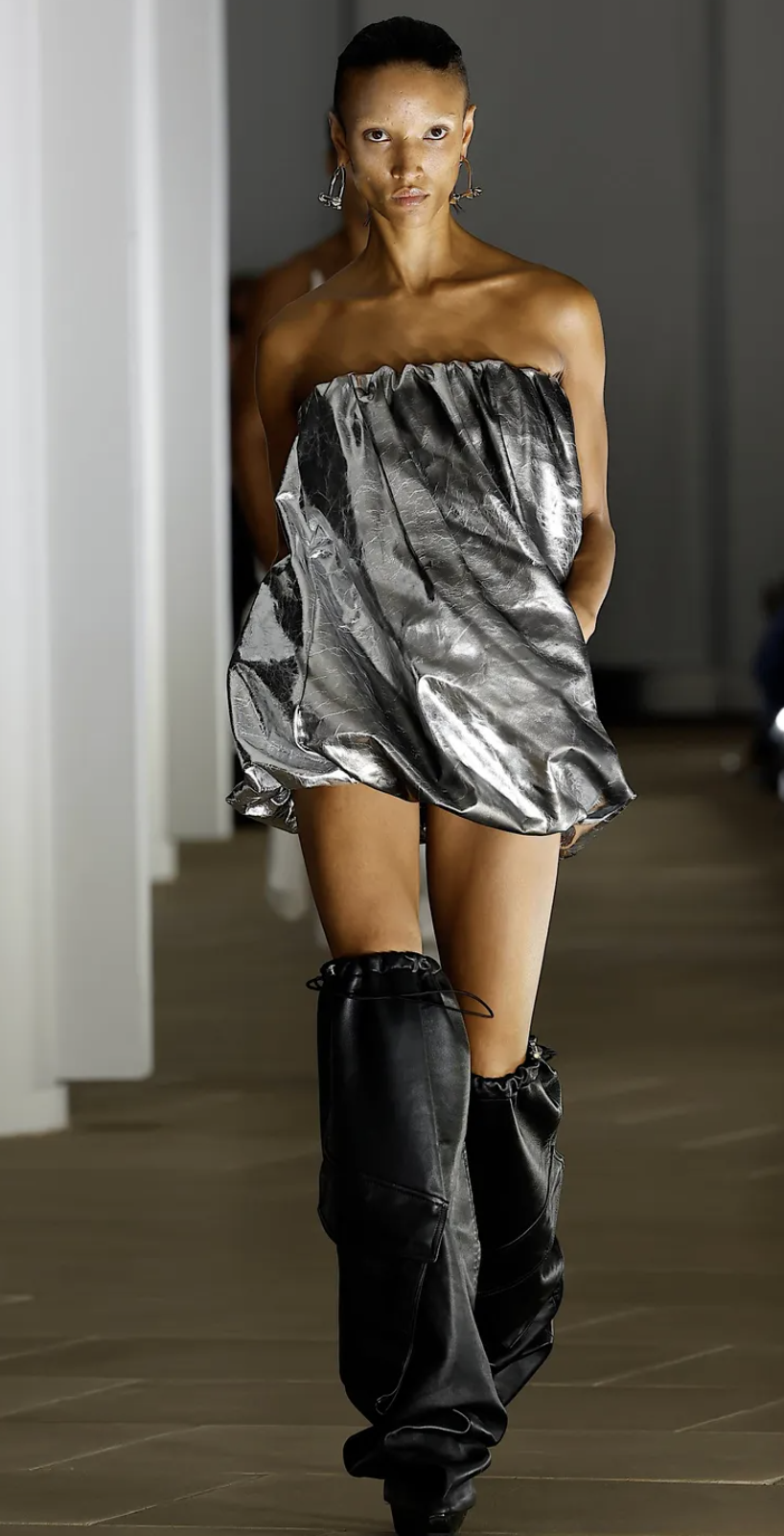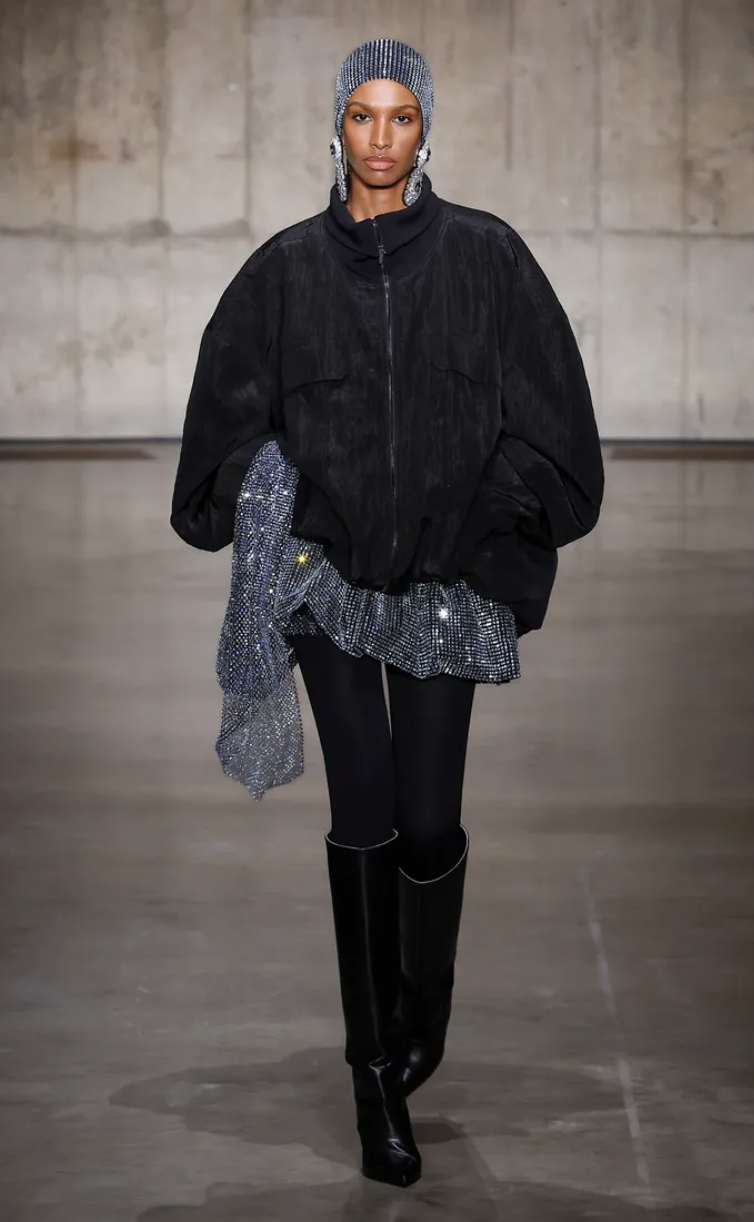 From left to right: Tory Burch, 16 Arlington, Staud, Dion Lee, David Koma
The bubble hem is back and here to remind you of your 80's prom dress, but in a more subtle manner.  Take a cue from Tory Burch, whose gently folded hems were delicate and one of the standout profiles of the NYFW season.
Sheer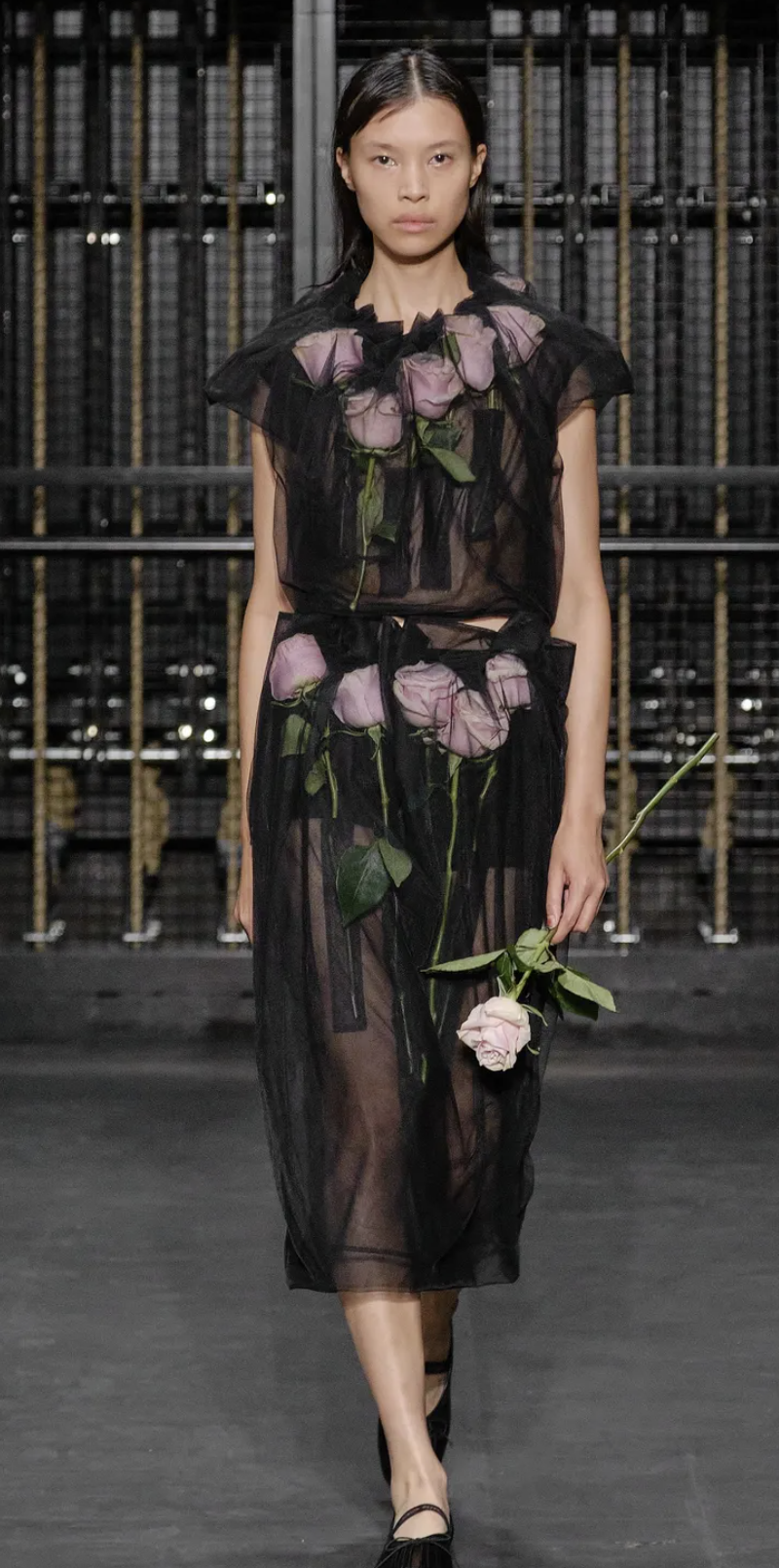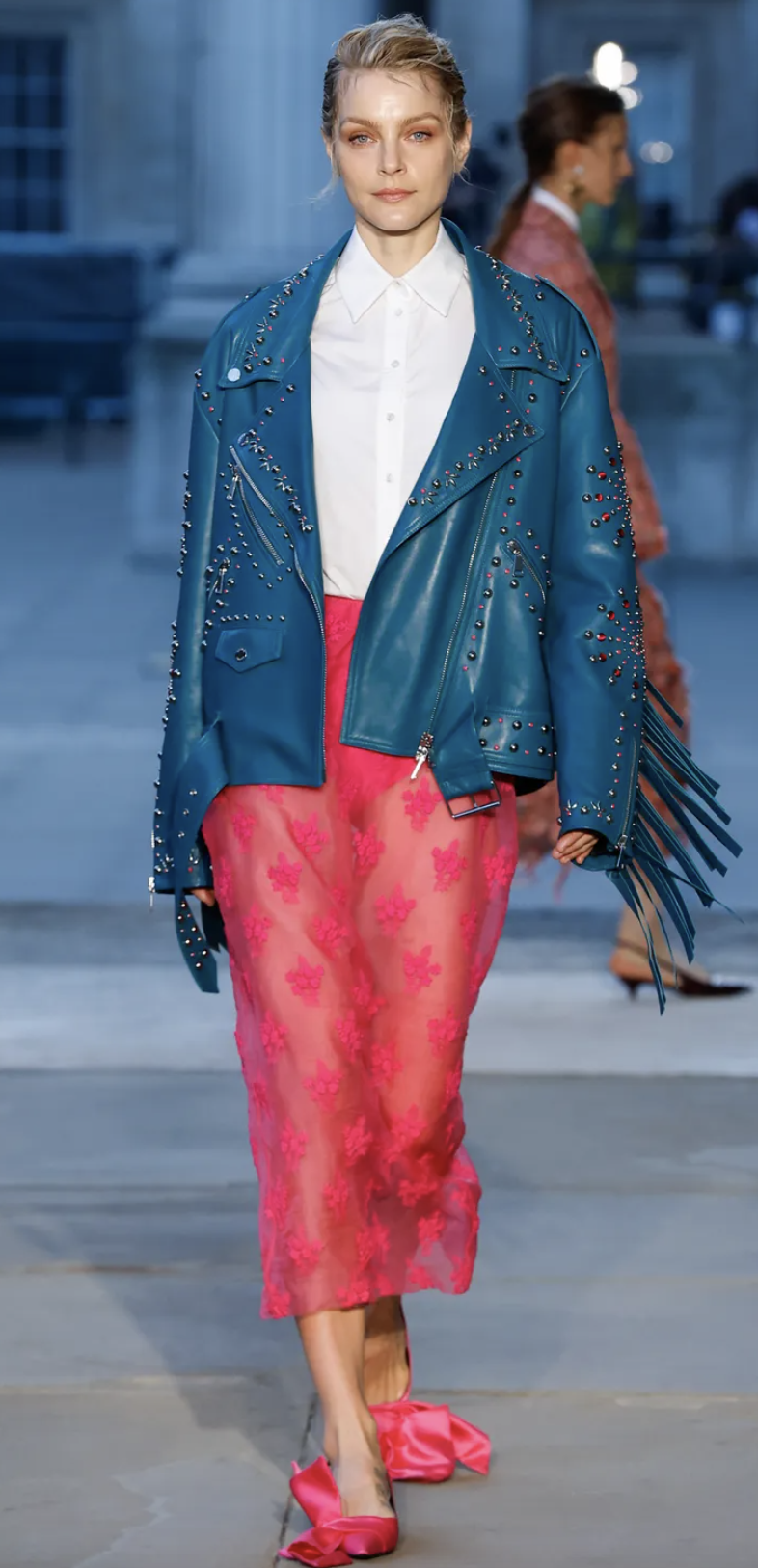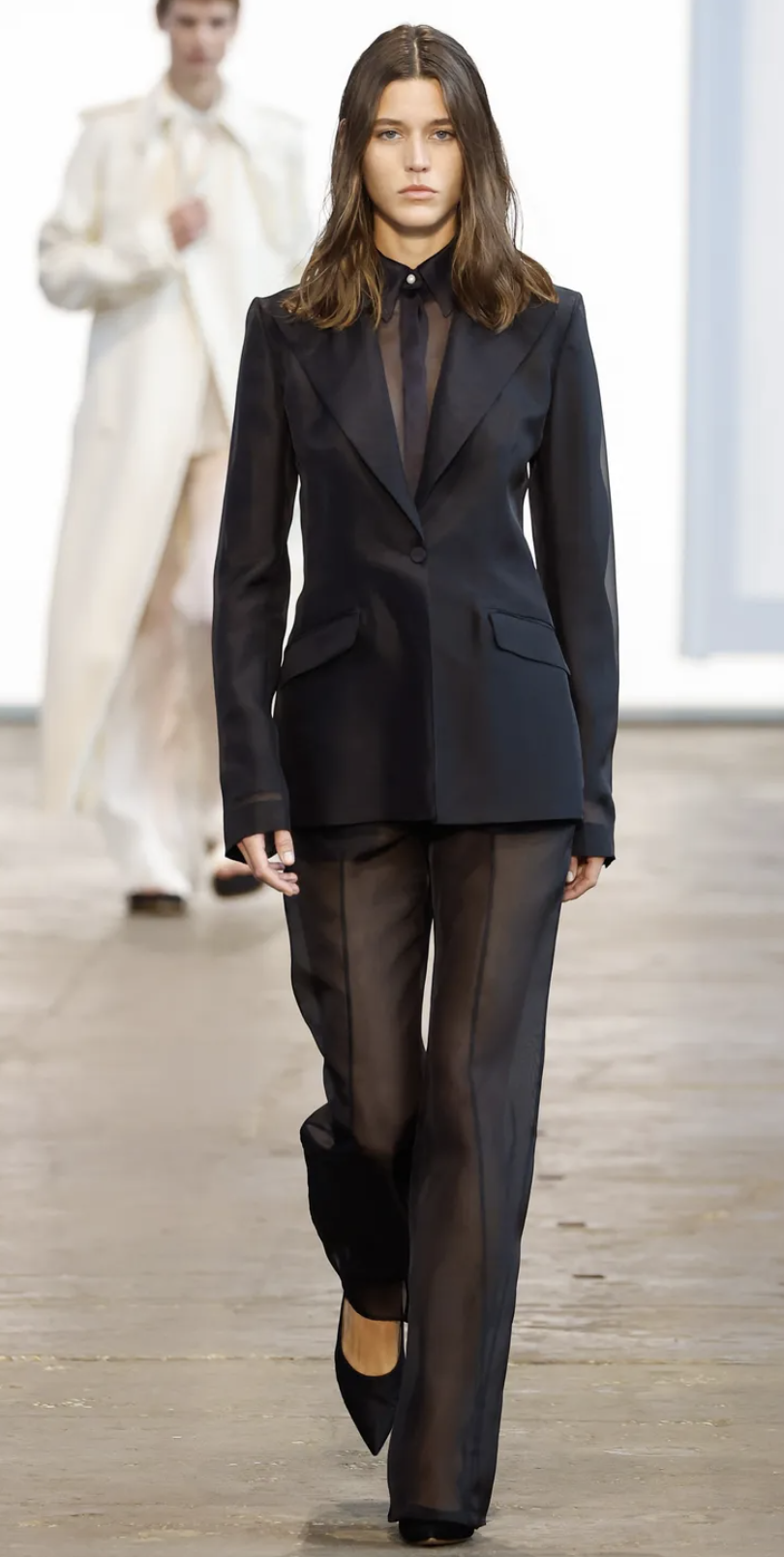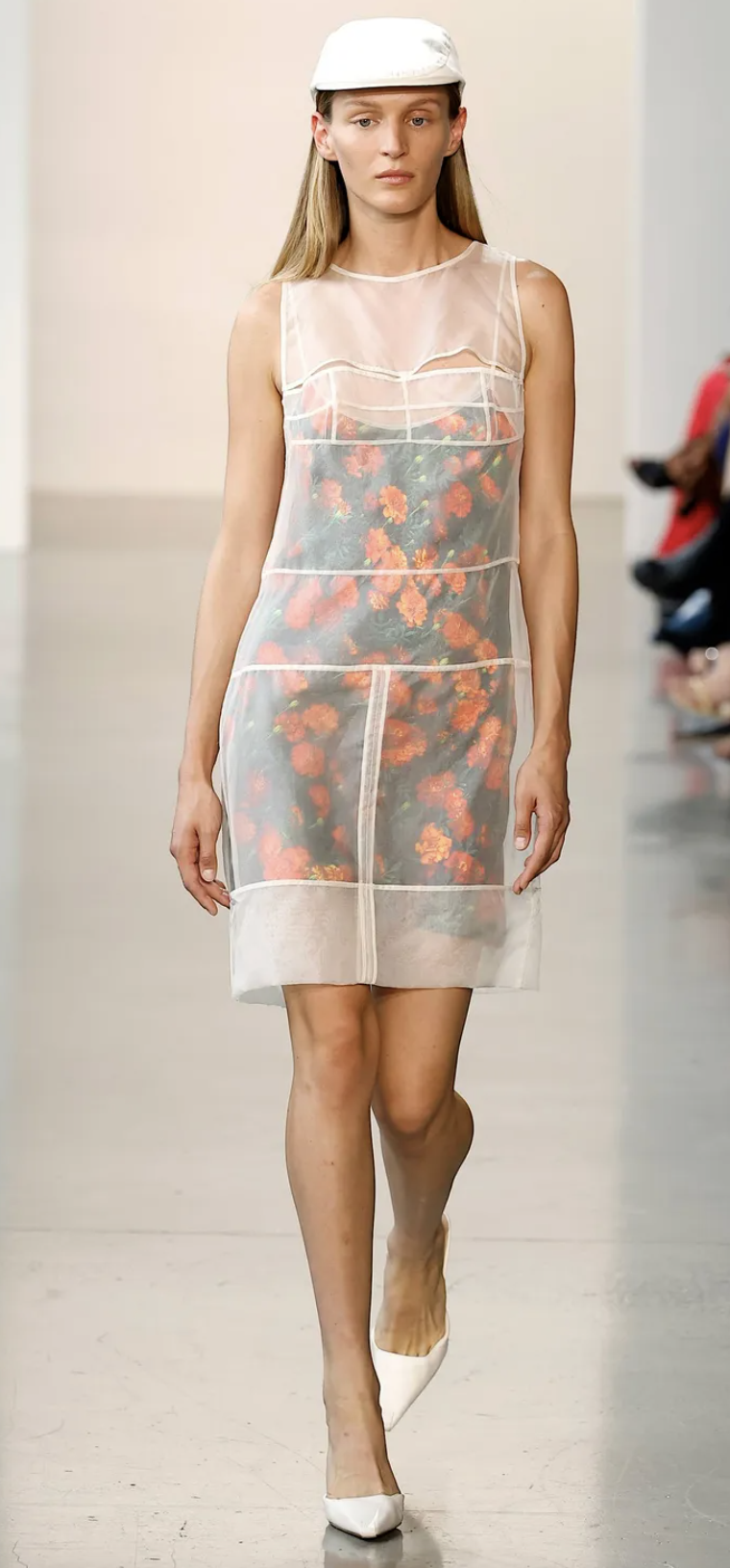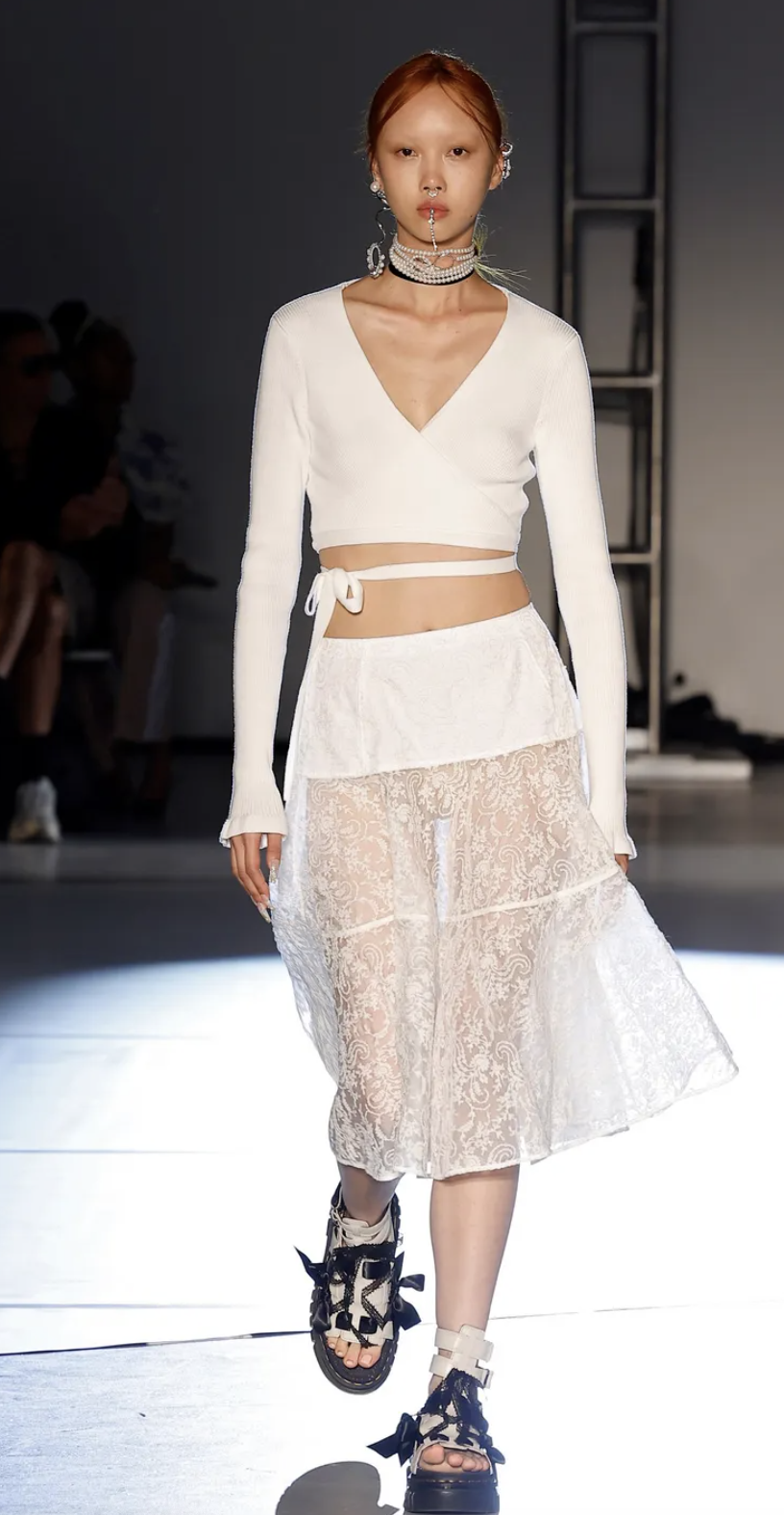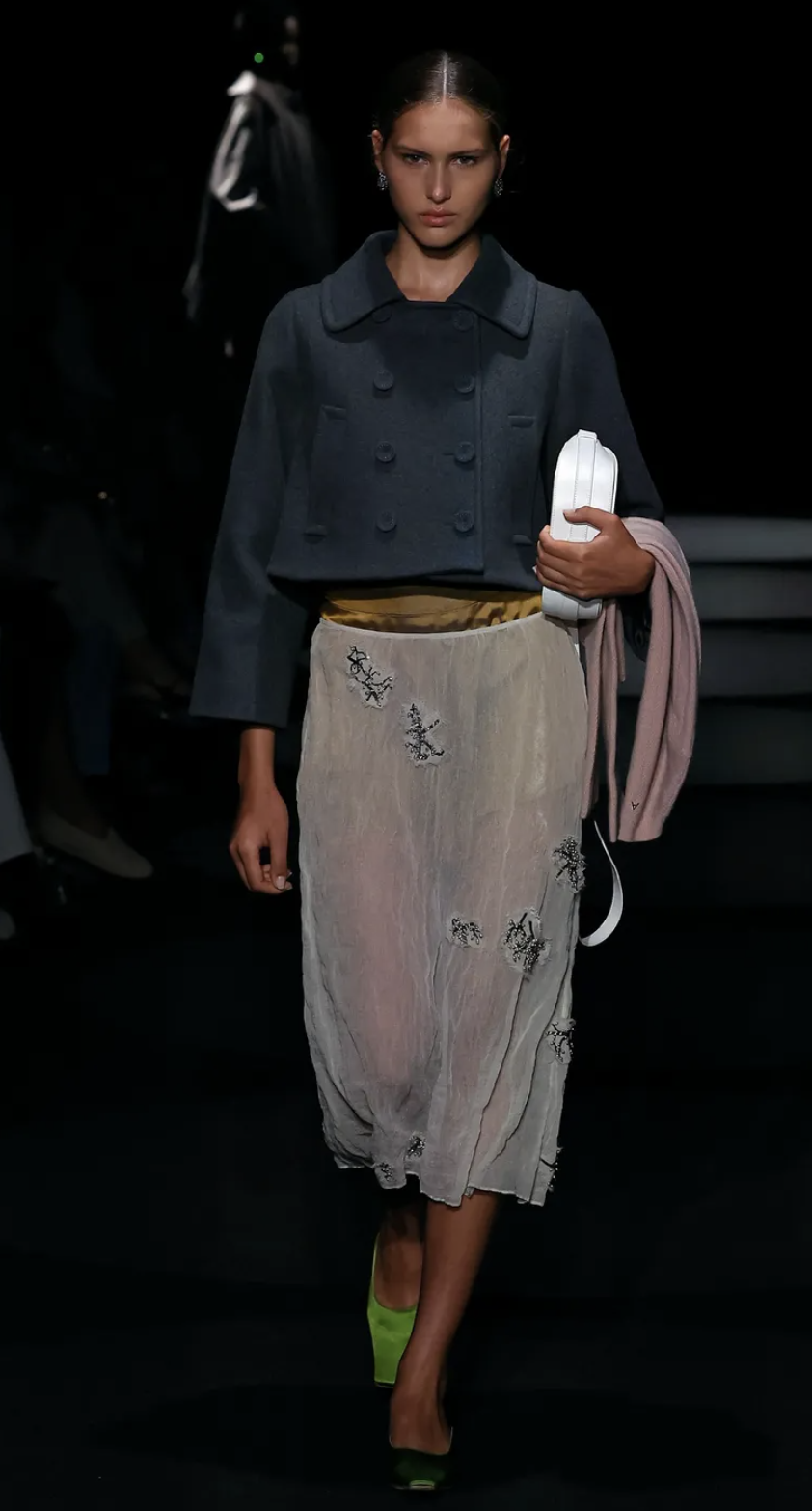 From left to right: Simone Rocha, Erdem, Gabriela Hearst, Bevza, Adeam, Altuzarra
Like it or not, sheer fashions are sticking around for the time being, but it doesn't have to be bare-all.  Designers like Gabriela Hearst and Bevza offered up more wearable options to those who want to try this trend, yet also want to leave a little something to the imagination.
Tunics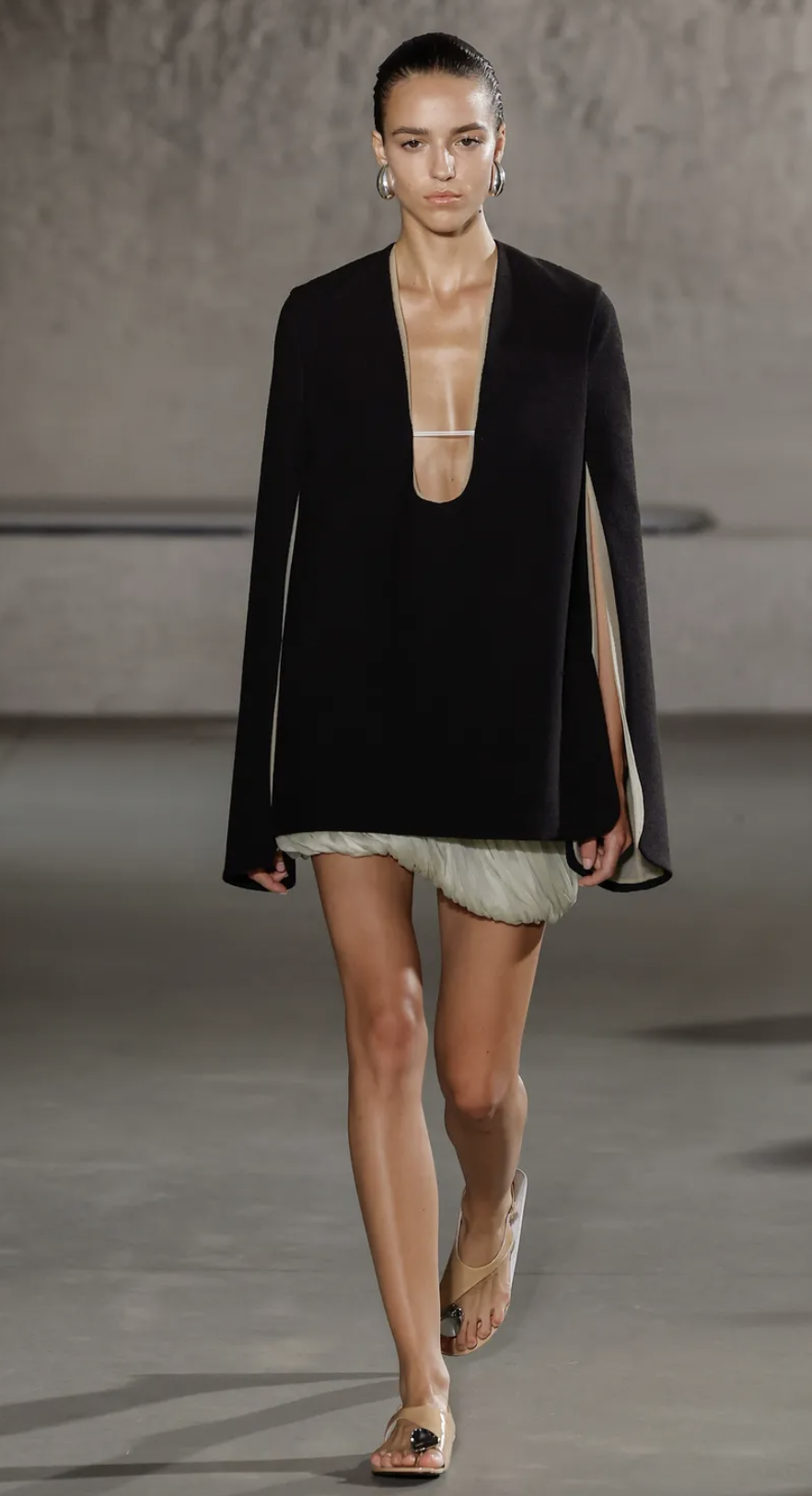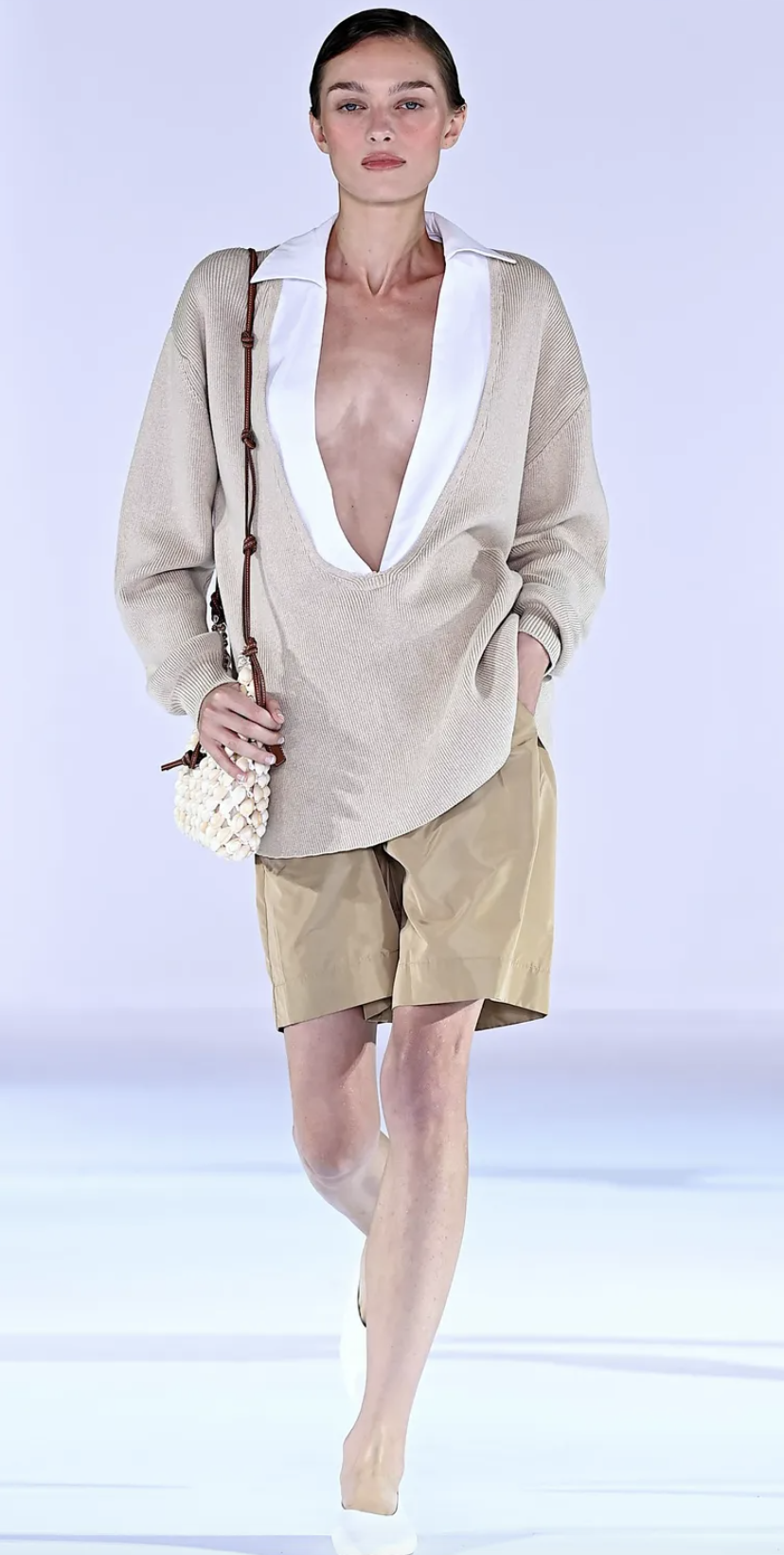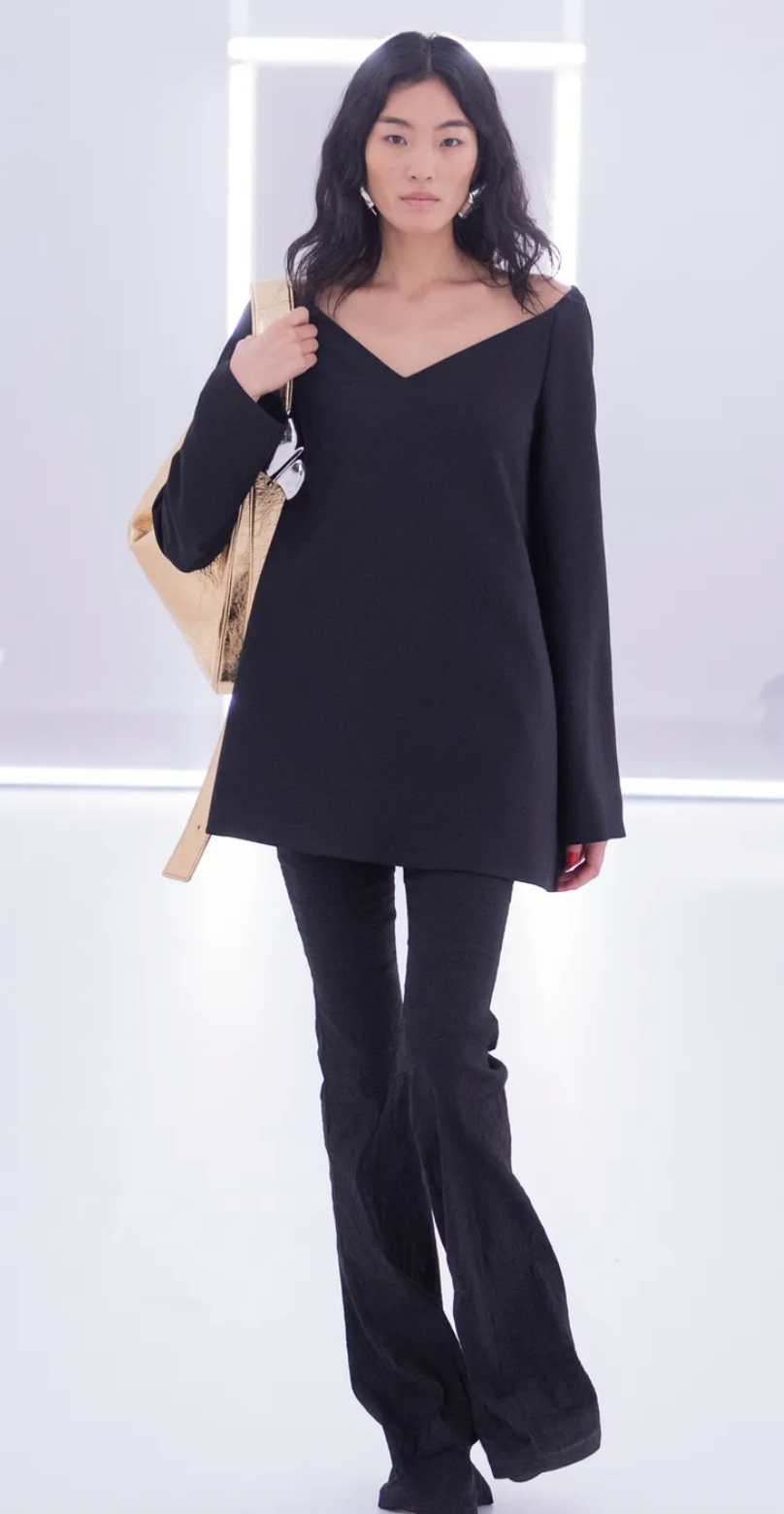 From left to right: Tory Burch, Staud, Brandon Maxwell
Tunics tops and dresses are set to be one of the key trends of the season.  Layered over skirts, shorts, or pants, it's a wearable profile to add to your assortment.
Updated Trench Coats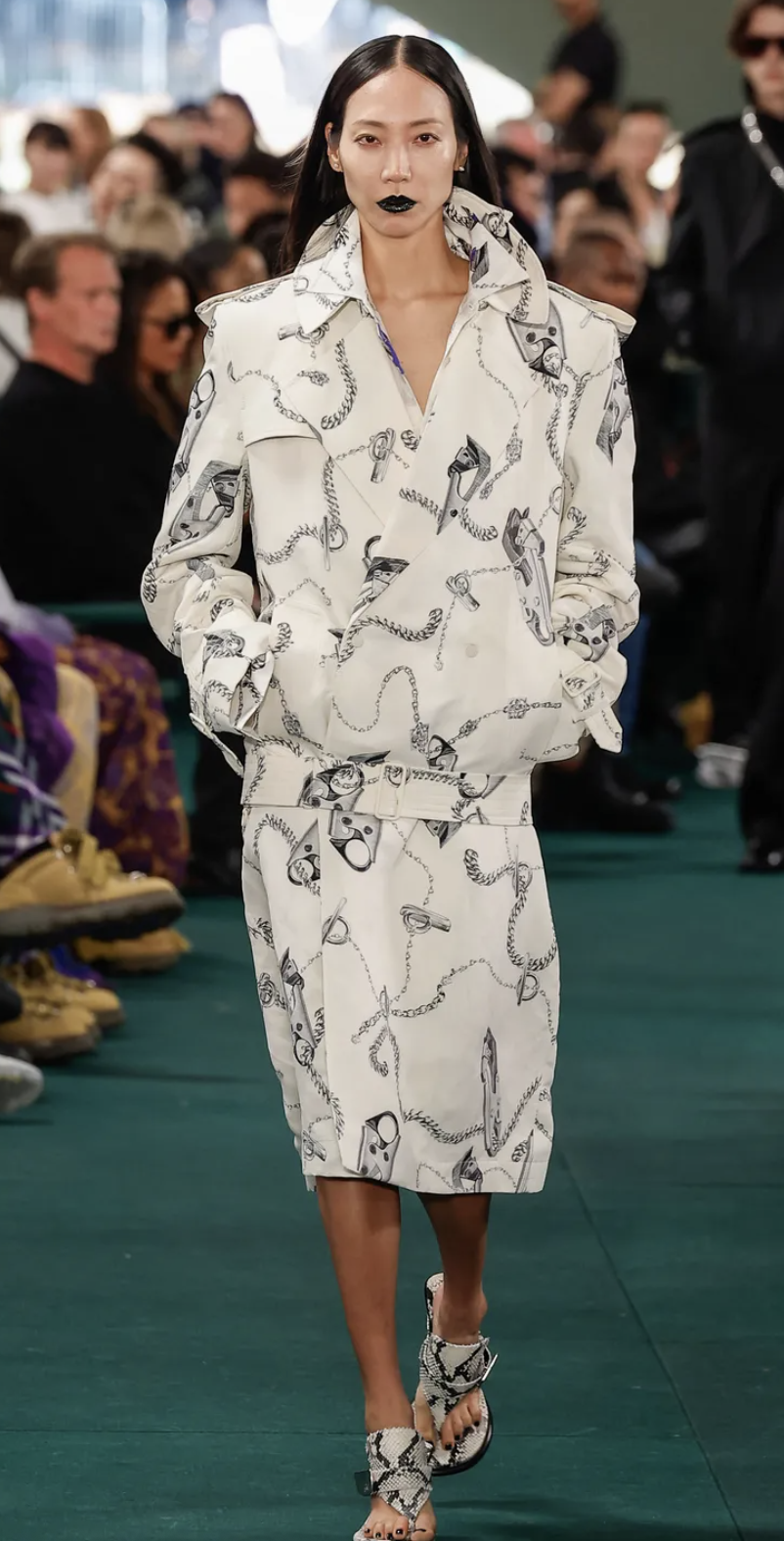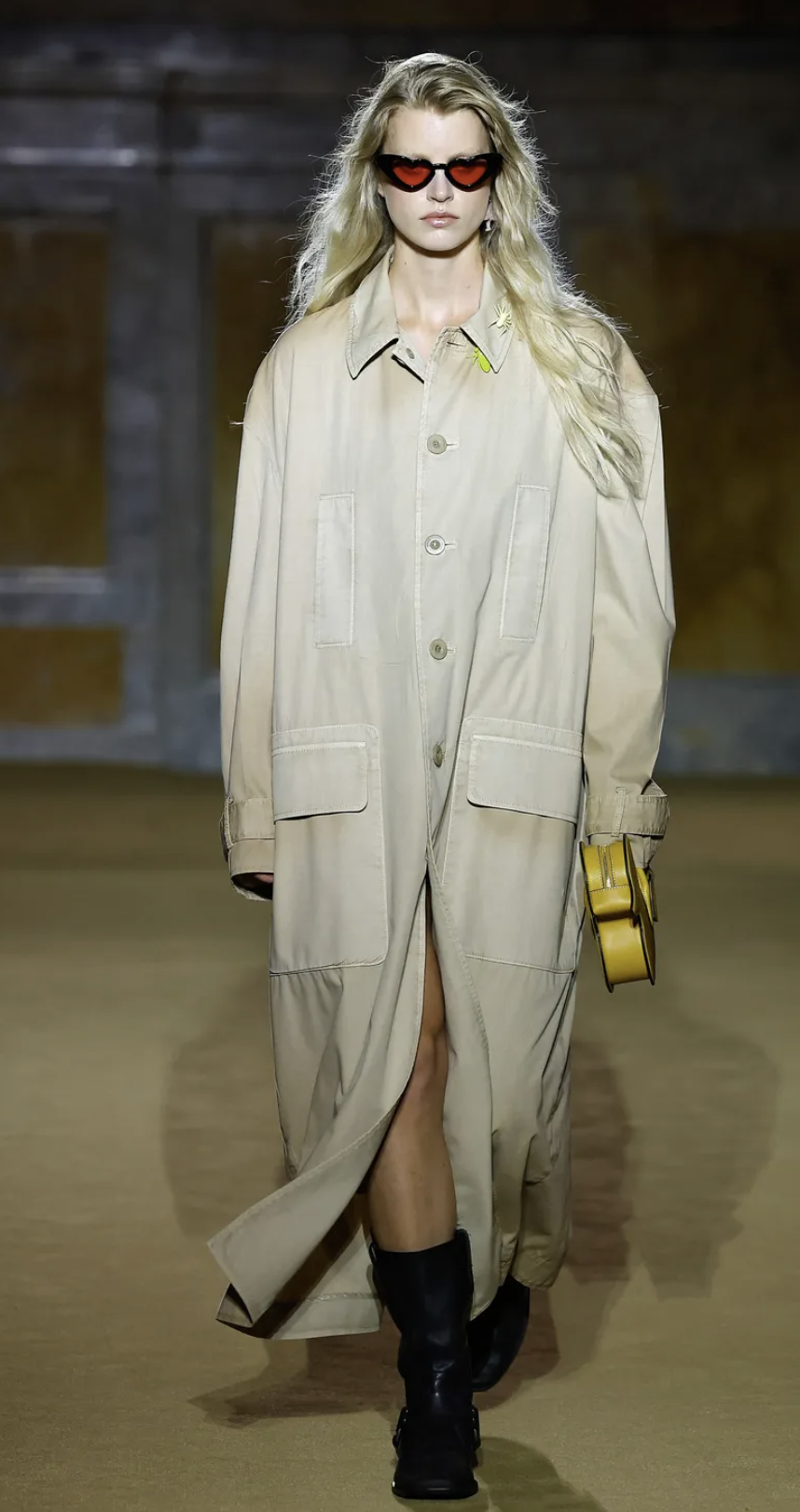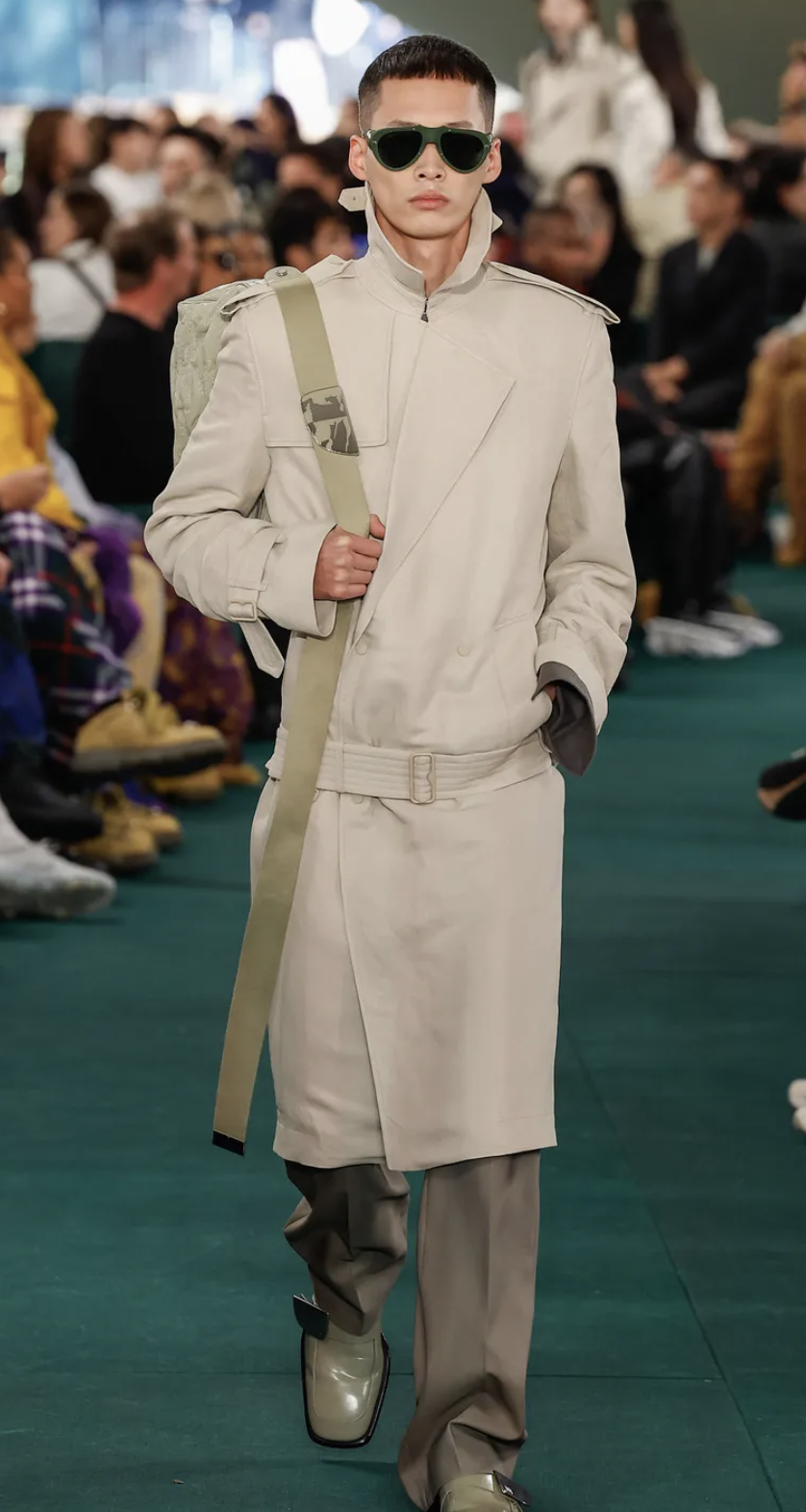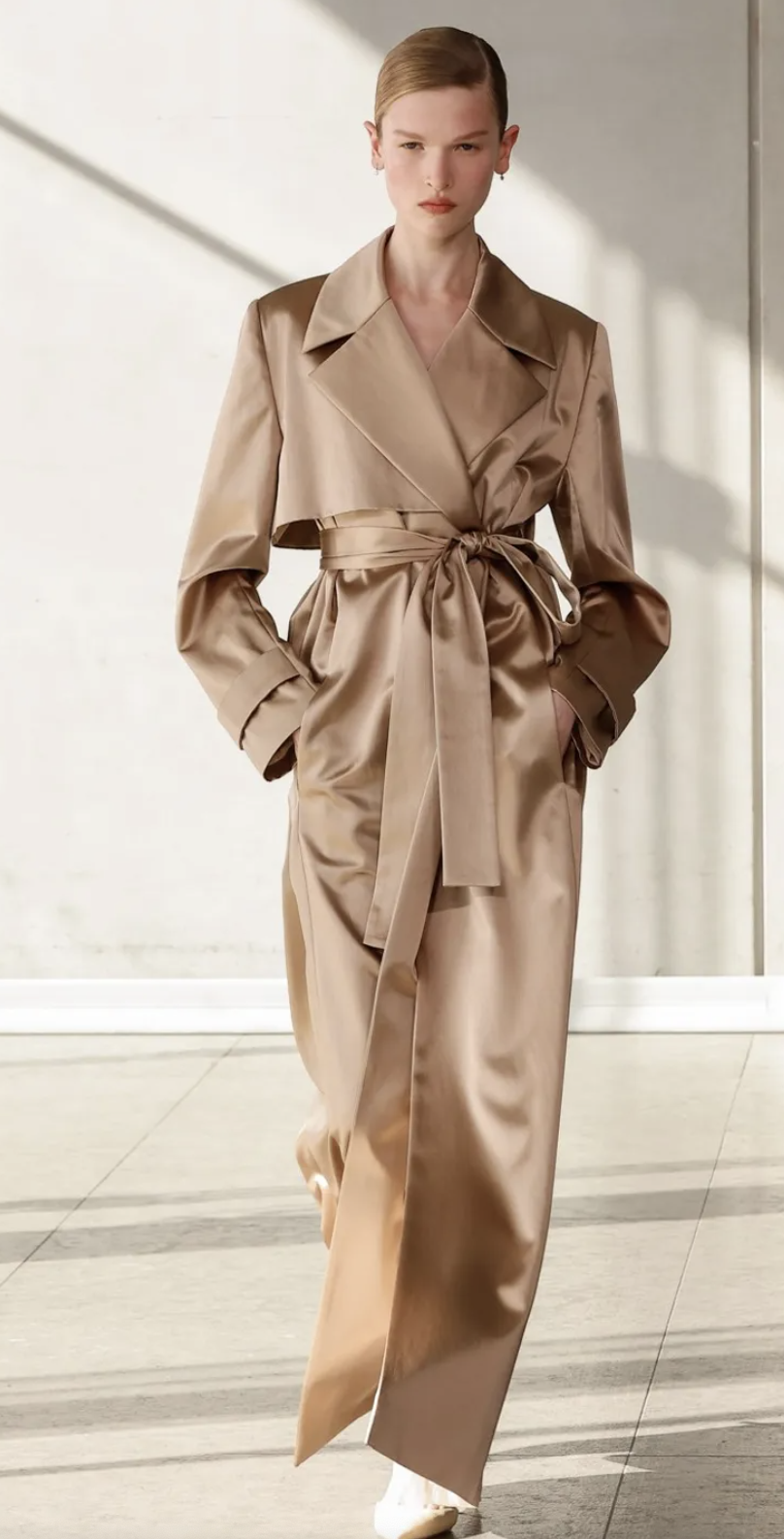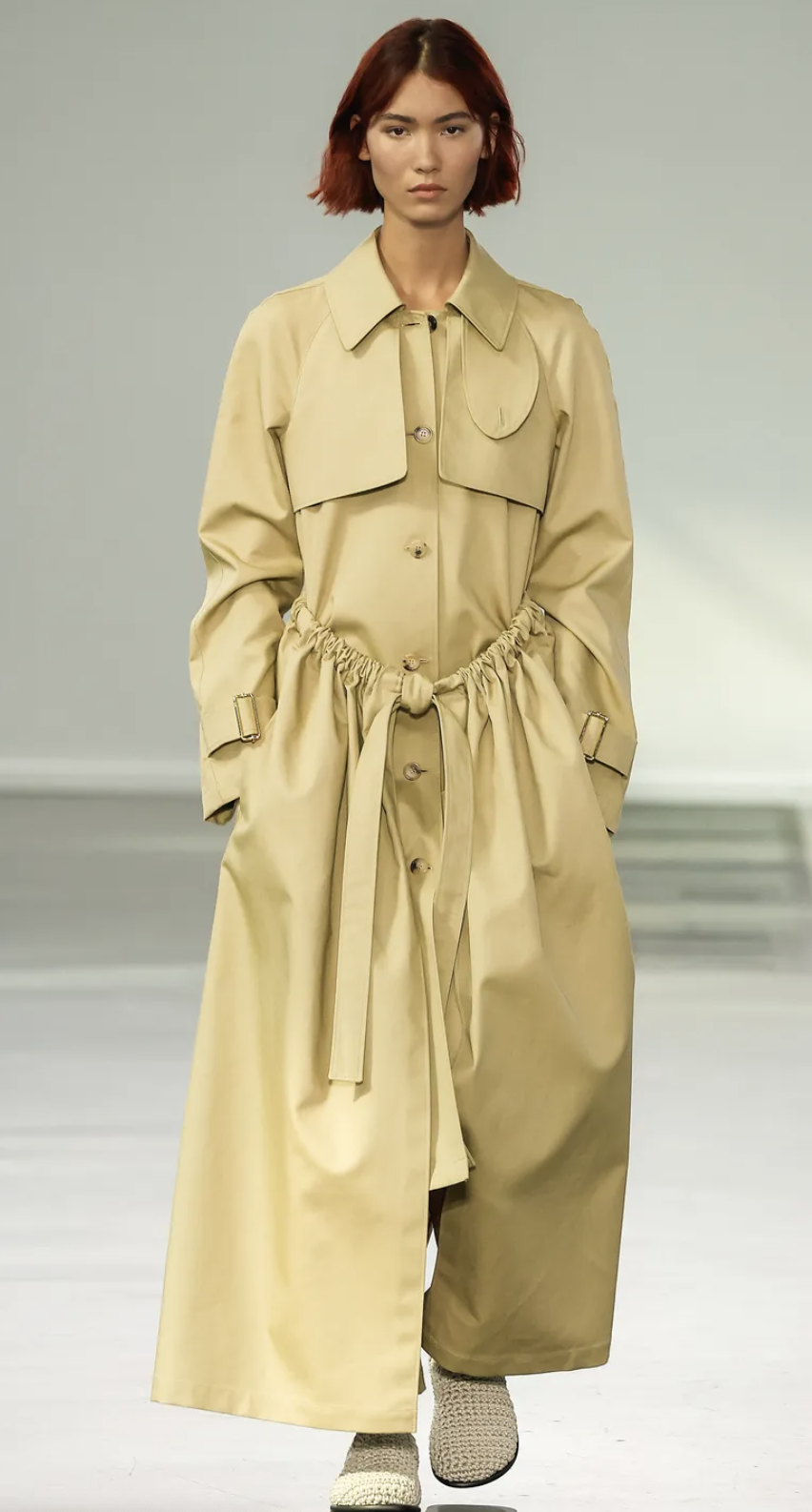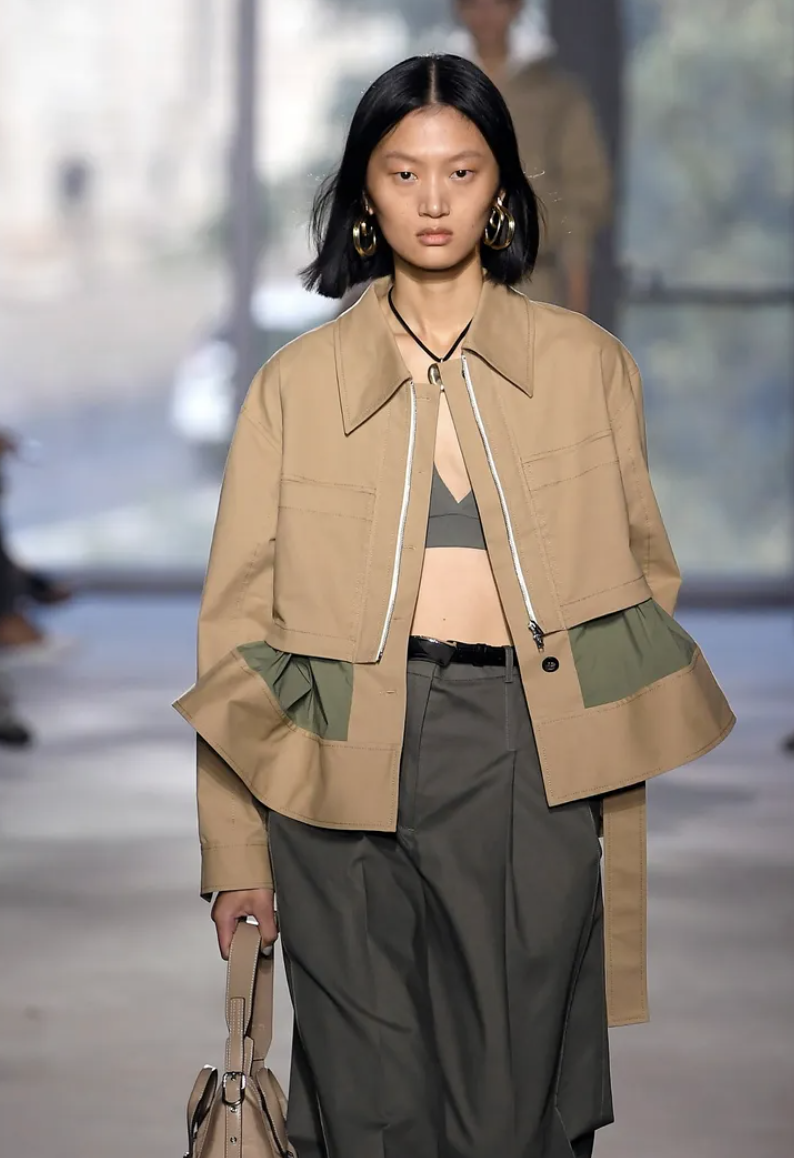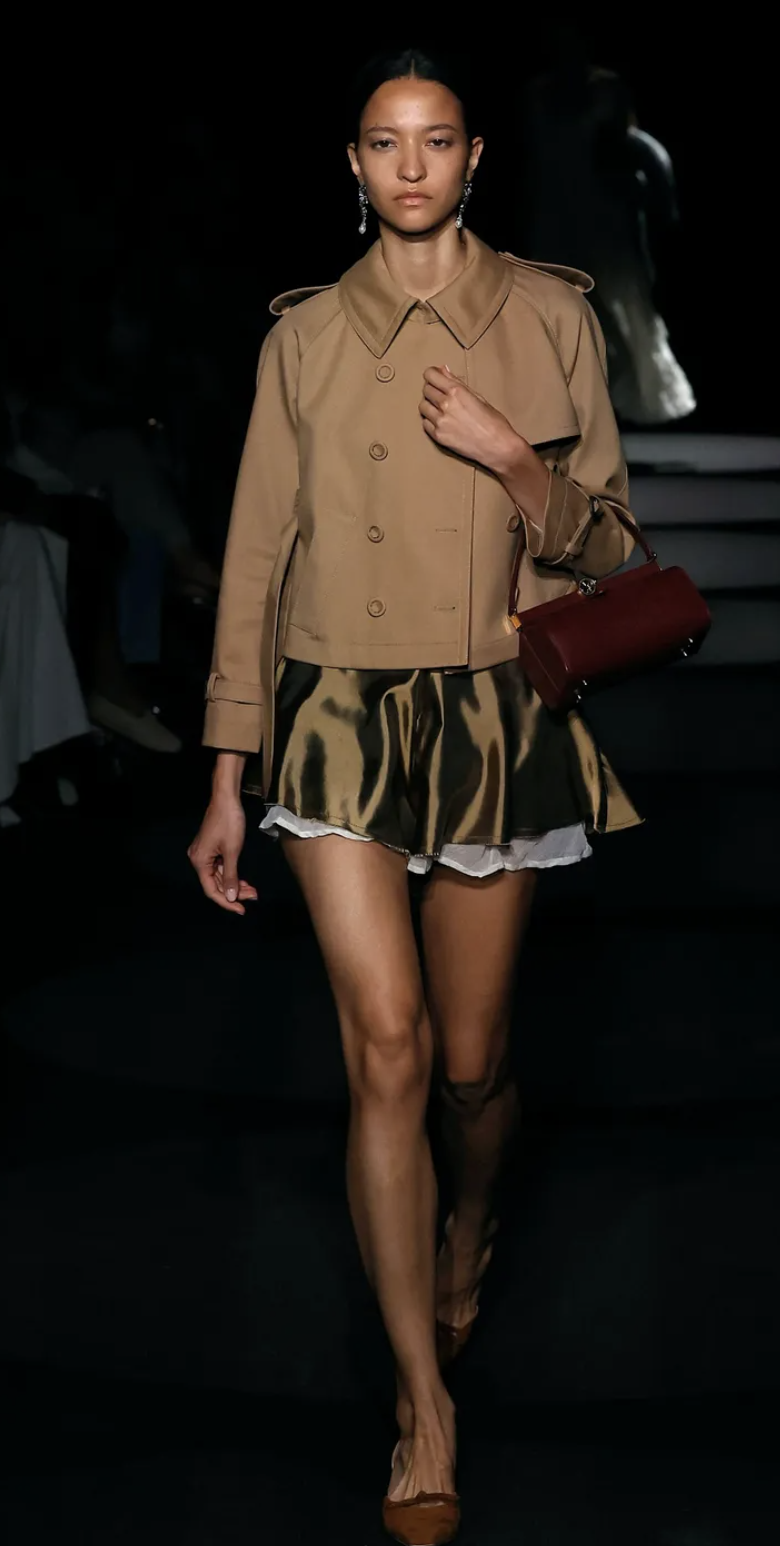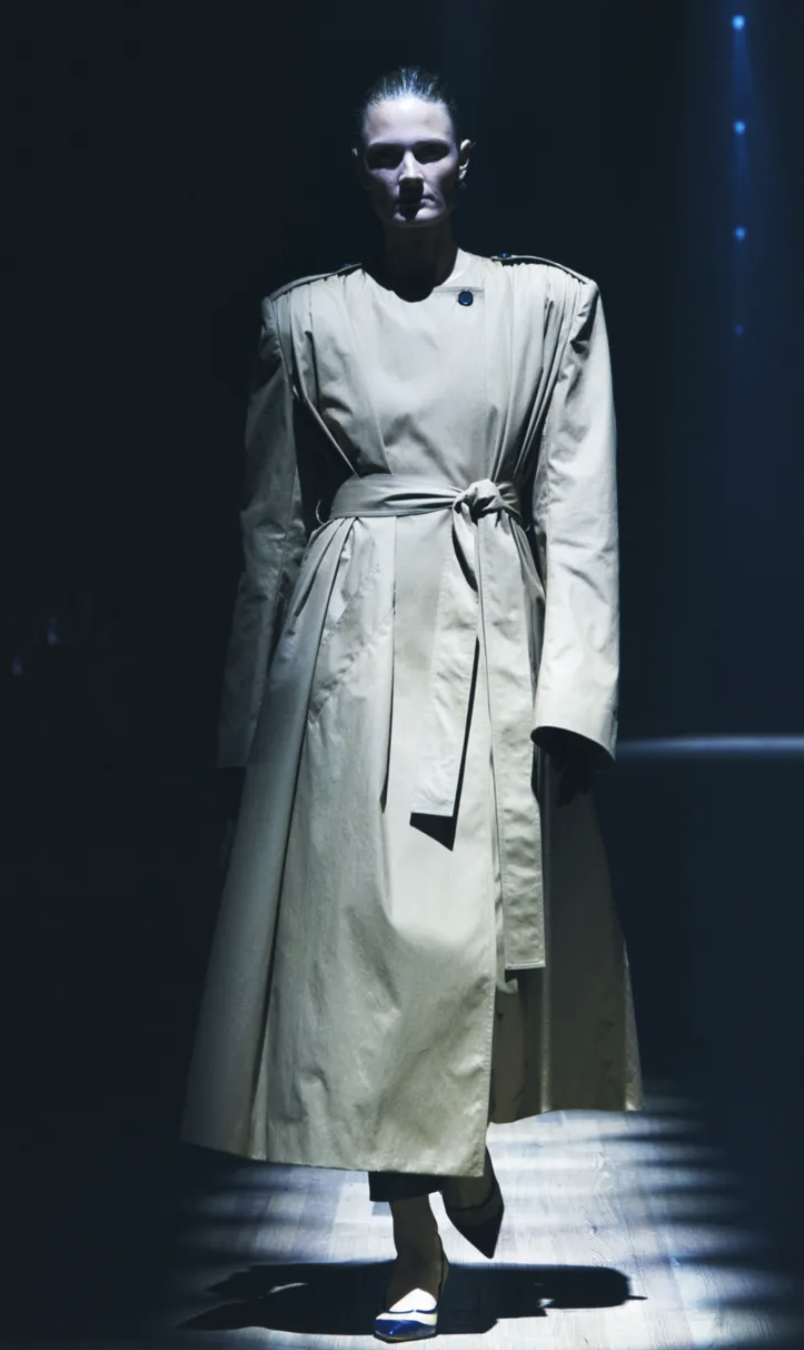 From left to right: Burberry, Coach, Burberry, Carolina Herrera, JW Anderson, 3.1 Philip Lim, Altuzarra, Khaite
It's not spring without a trench coat and there were options aplenty across the New York and London runways.  Eyes were on Daniel Lee's second collection at Burberry to see what he might do with the brand's signature product (added prints and a new signature print), while we saw cool tweaks to the classic profile from JW Anderson (low-slung and gathered at the waist) and 3.1 Philip Lim (peplum hem).
Babydoll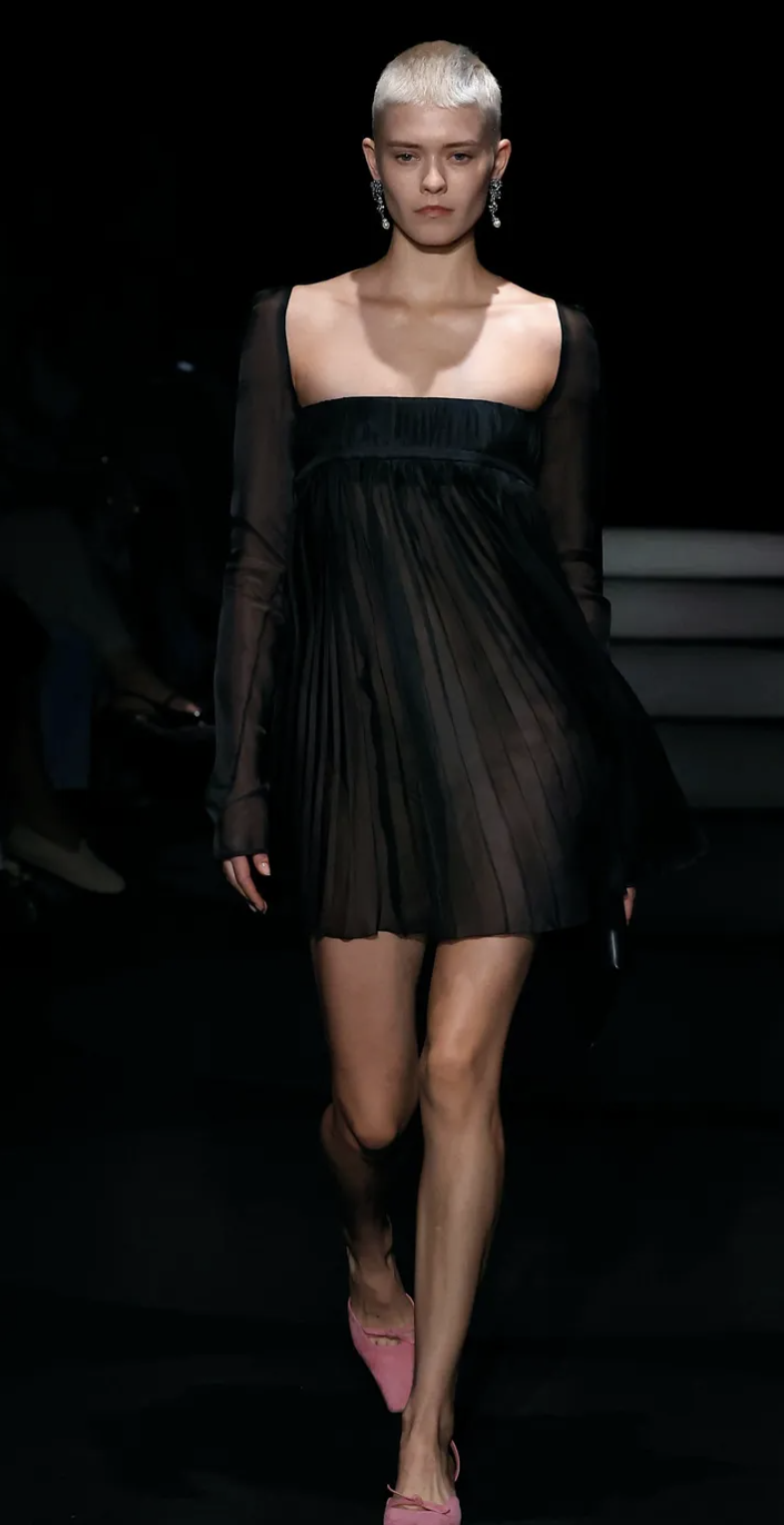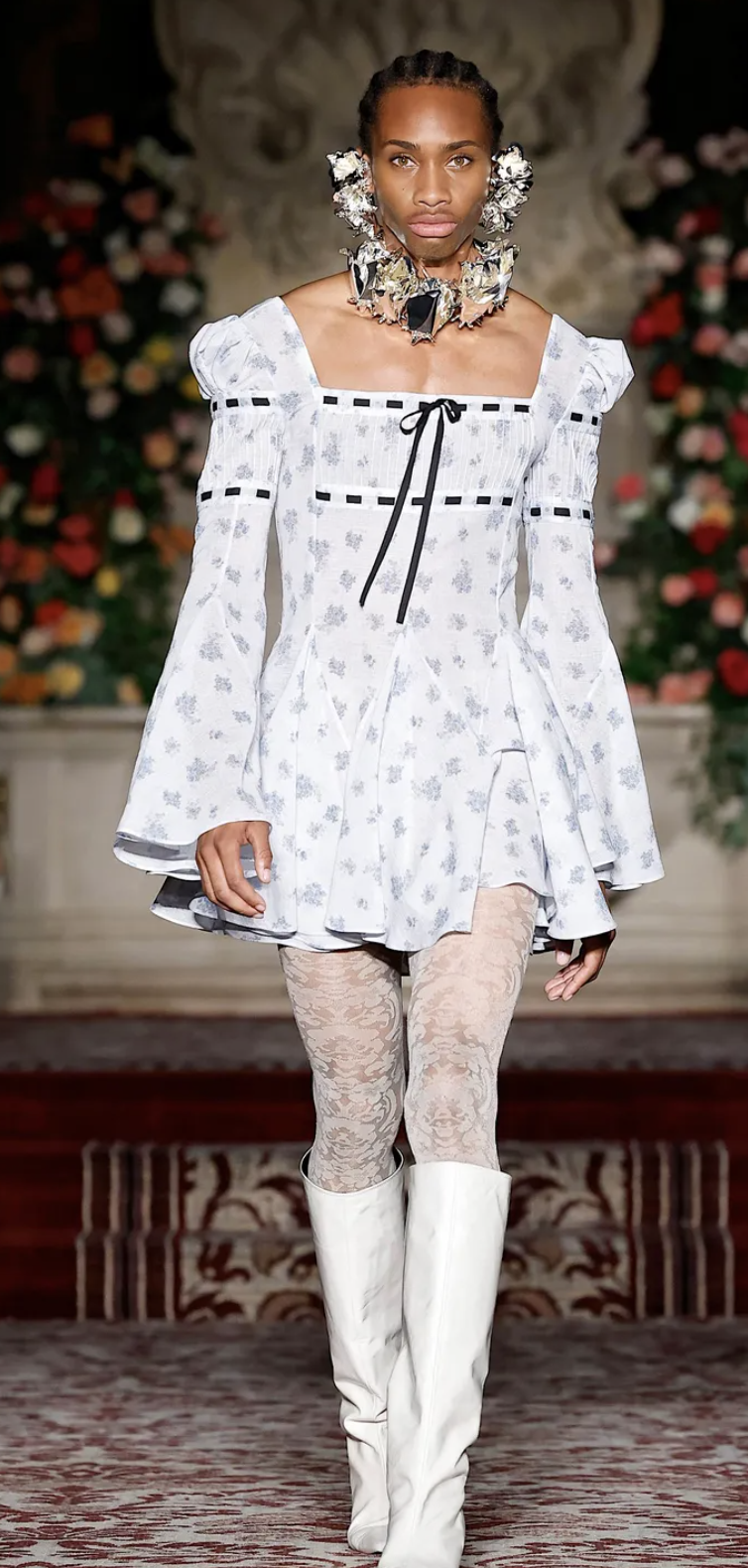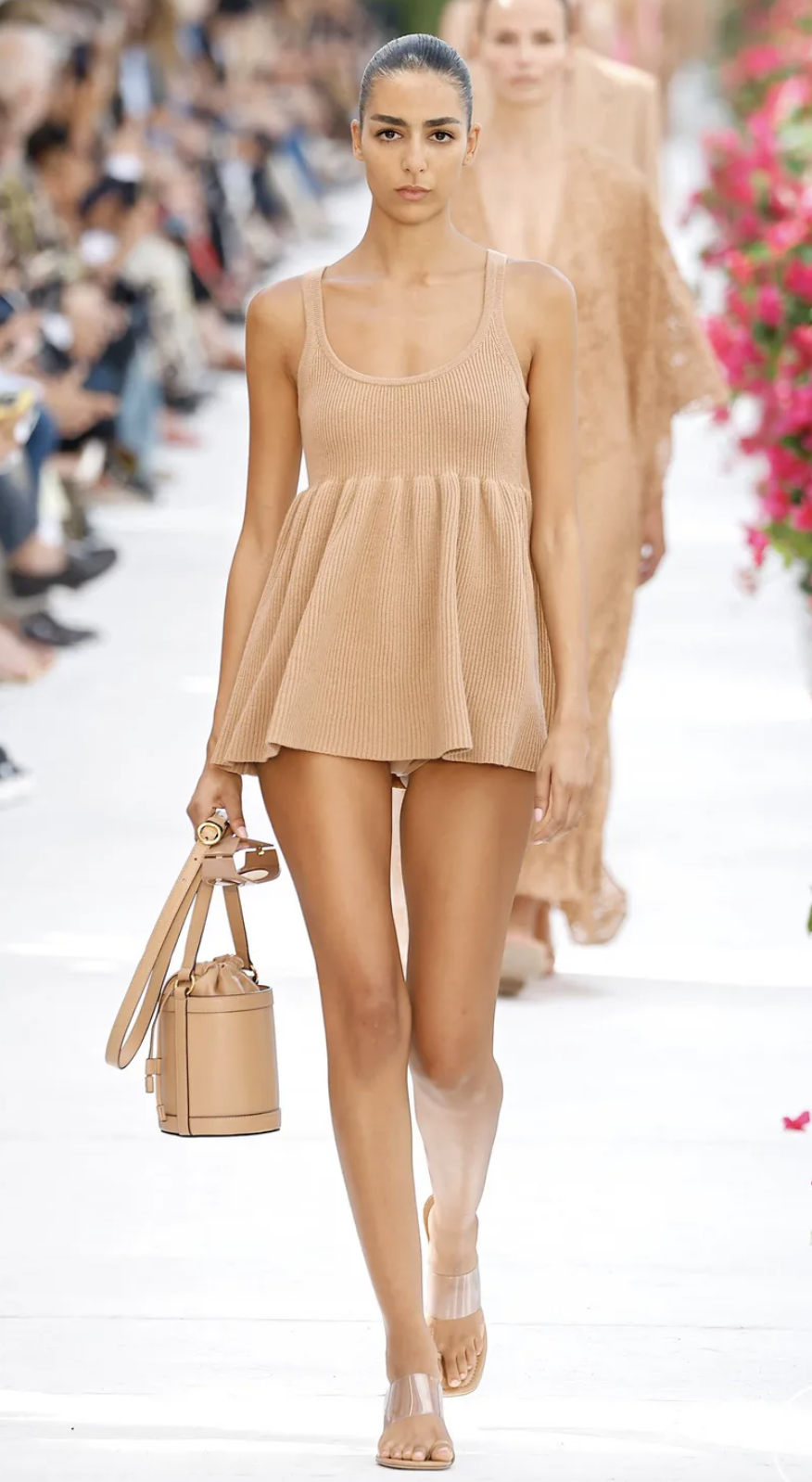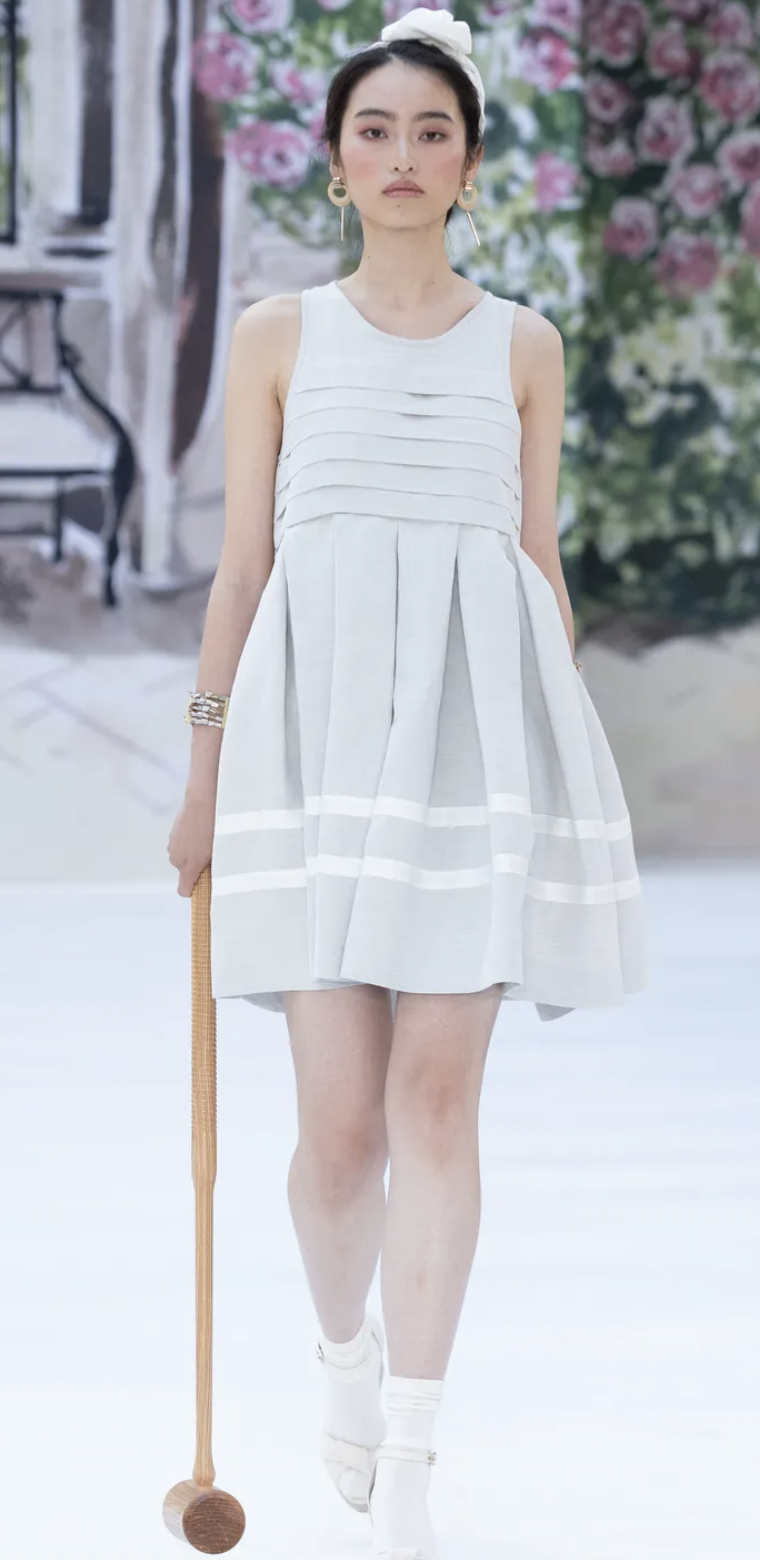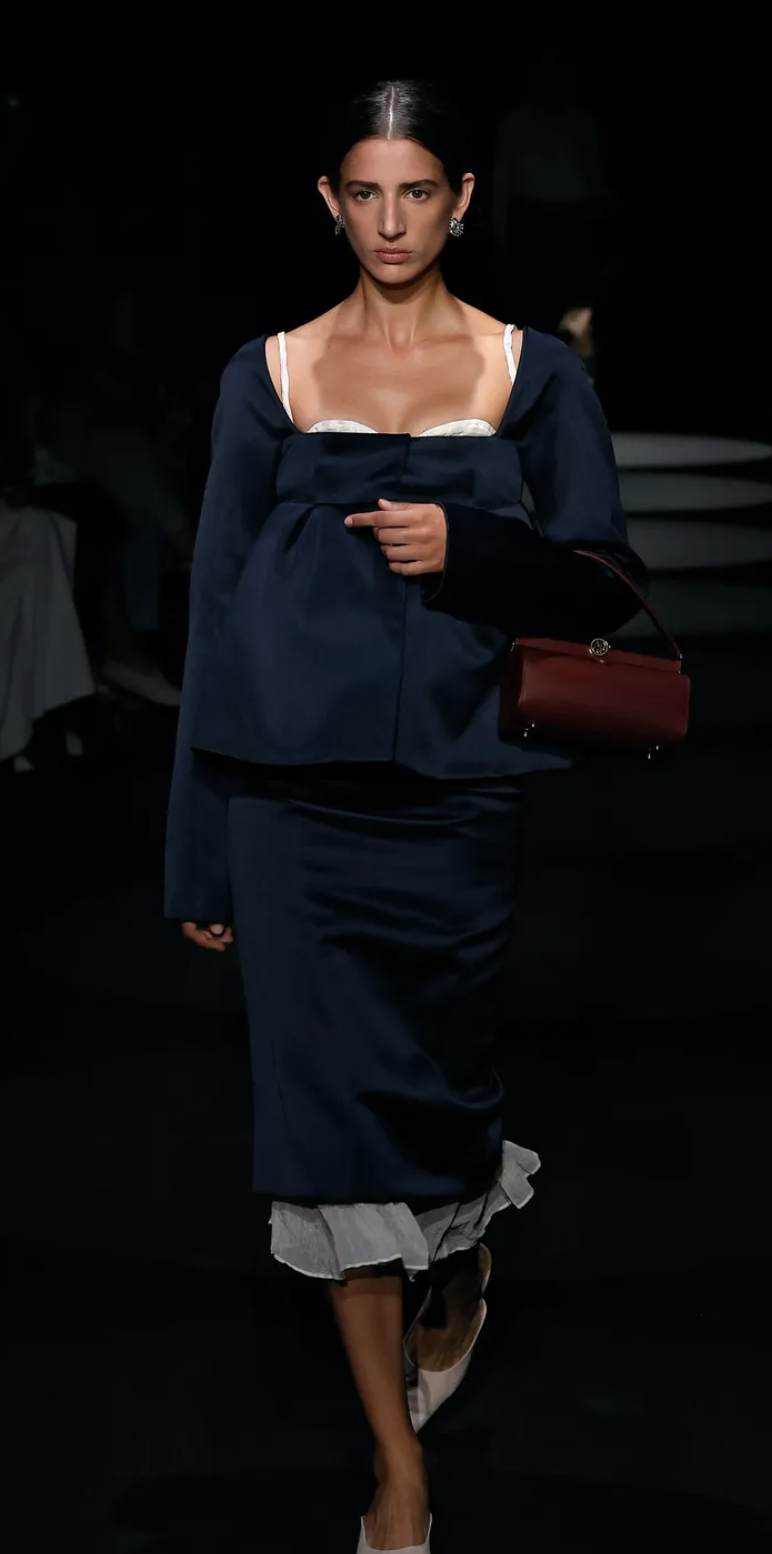 From left to right: Altuzarra, Palomo Spain, Michael Kors, Paul Costolloe, Altuzarra
Playing to the season's feminine side were babydoll style tops and dresses from designers like Altuzarra and Michael Kors; Altuzarra balanced this girlish profile out with a darker, more muted color story.
Accessories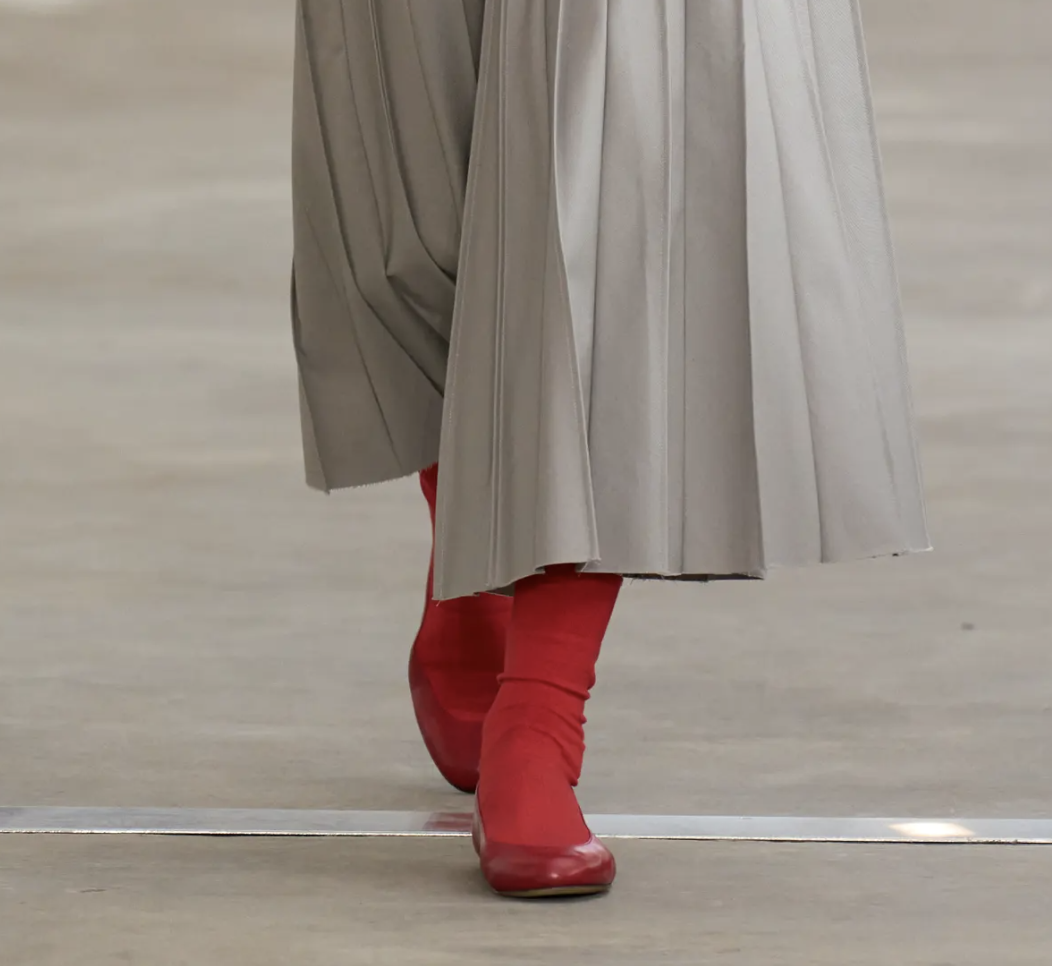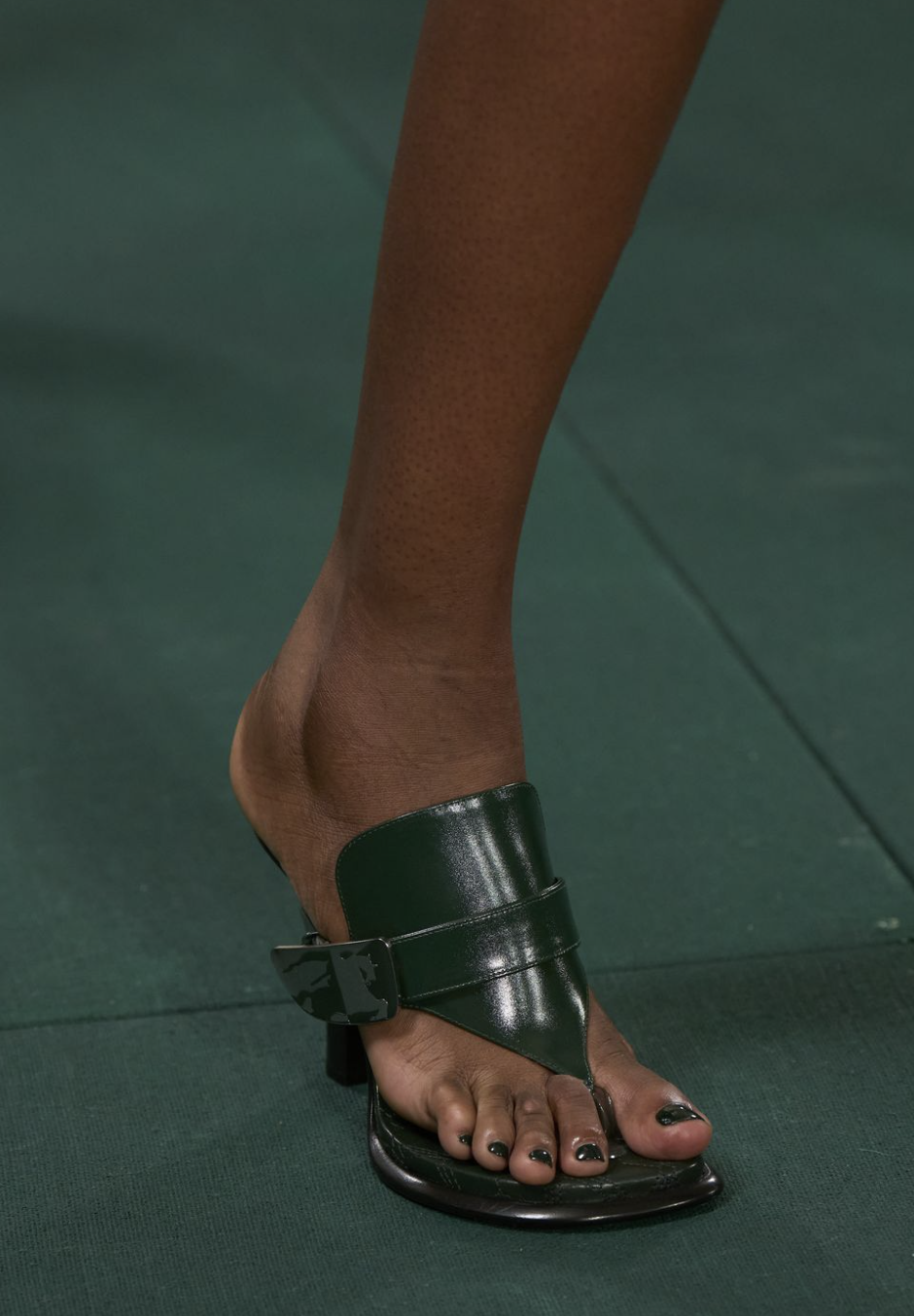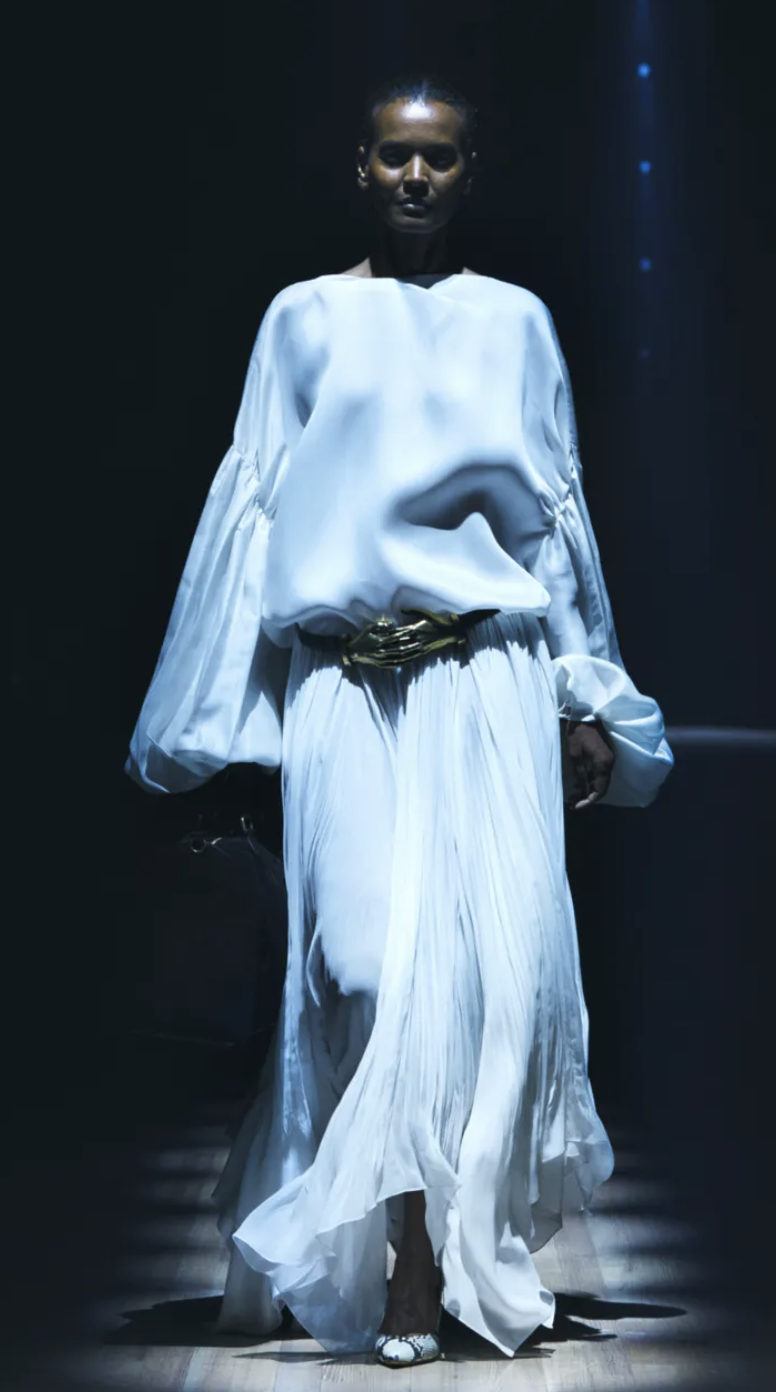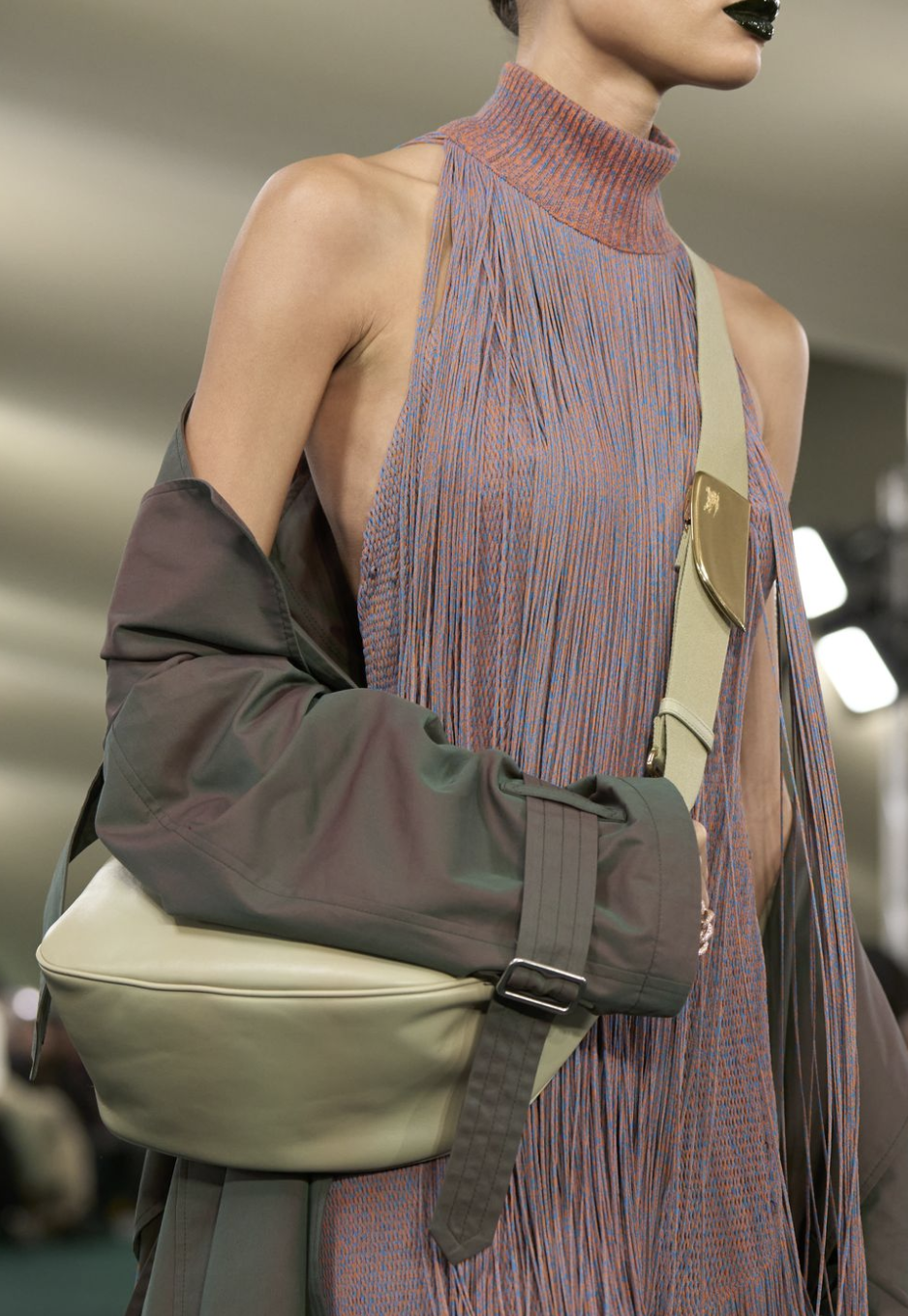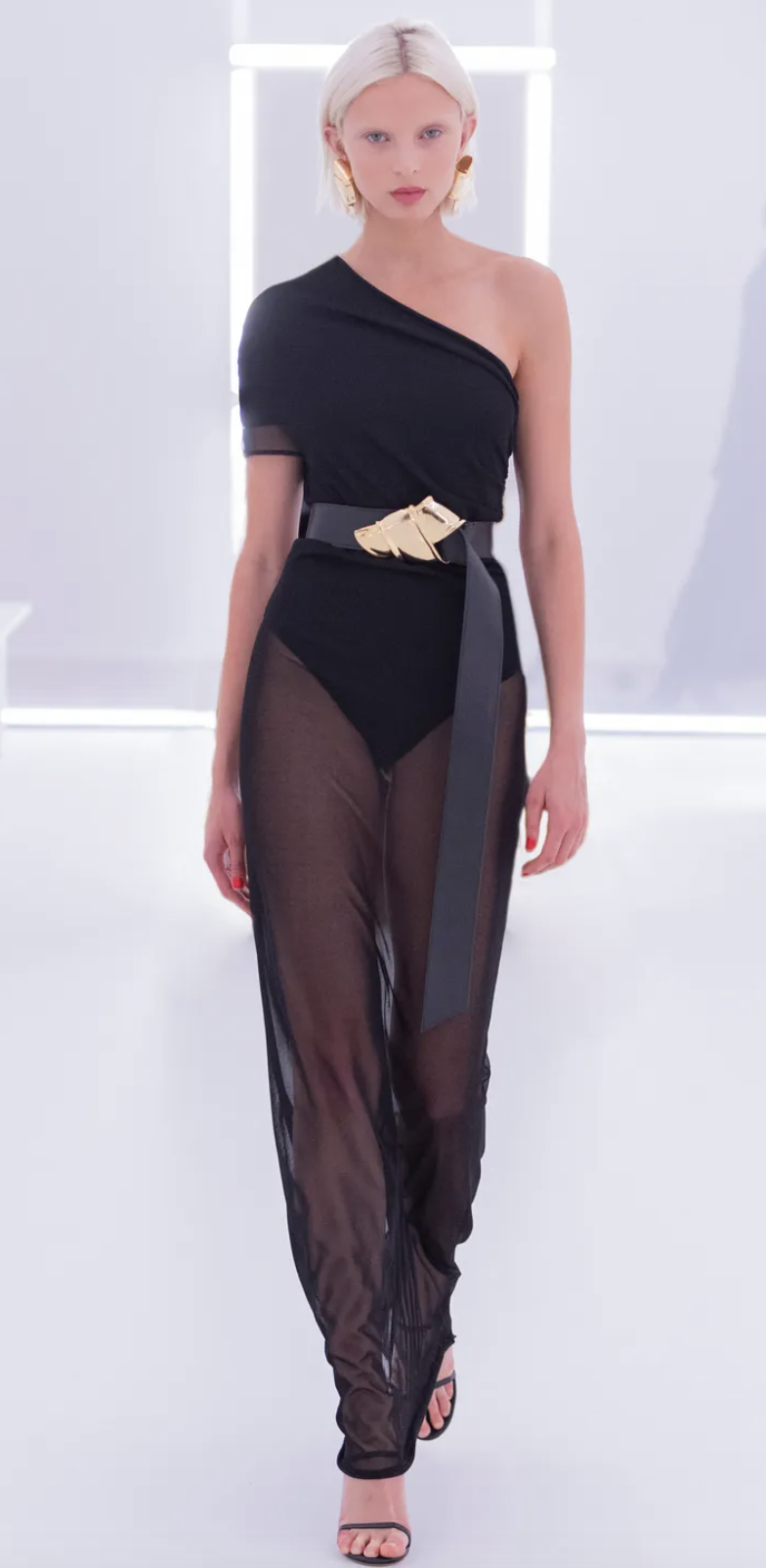 From left to right: Tibi, Burberry, Khaite, Burberry, Brandon Maxwell
Accessories not only complete a look, they can also give brands a cash cow on which to build their lines.  This is particularly true for many of the Italian and French labels we'll see in the upcoming weeks, yet there were still a few standout accessories to highlight from New York and London.  We were particularly intrigued by Tibi's sock boots and Burberry's thong heeled sandal.  Khaite and Brandon Maxwell's belts gave the look of a set of hands clasping around the waist.  And Burberry's take on the belt bag worn cross body has us reaching for the Uniqlo version of the same style.
So there you've got it - Part One of our Fashion Month analysis.  Stay tuned for the rest of our recap - Part Two - Milan and Paris - in a few weeks!