These days there's no shortage of places to shop for fashion, no matter your personal taste, budget, or whim. With a host of new brands emerging on a seemingly daily basis - announced either via Instagram feed or Facebook ad - how do you keep track of what's really great and what's another copycat?
Here at StyleSage, we track emerging trends, and one of the ways we do that is through our World of Influencers dashboard. These influencers, located all over the world are, as we all know, oftentimes the first be seen wearing emerging labels. It's through their point-of-view today that we're spotlighting some of the most influential (newish and/or increasingly important) brands - brands we think you're going to be seeing a lot more of.
Revtown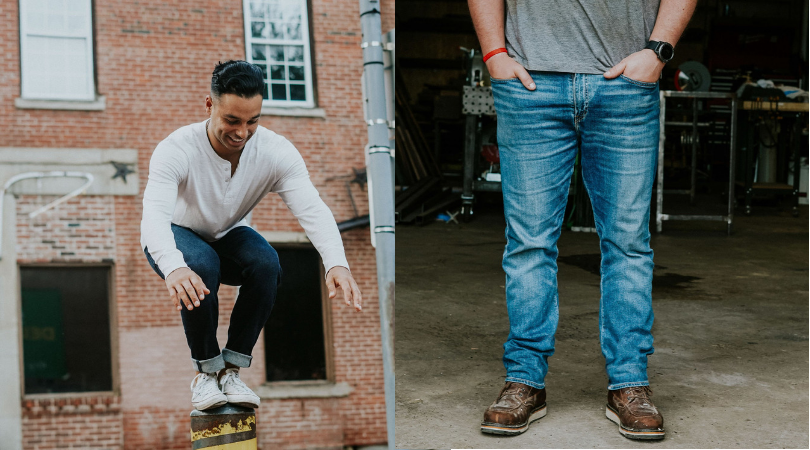 Where do three successful apparel execs go after working at Under Armour? Well, in the case of Revtown, they go and start a men's denim line. Born and bred in Pittsburgh, this line aims to address the cost, fit, and comfort issues that men face when purchasing jeans. Behind the "premium denim at a revolutionary price," rests some of the "highest-quality Italian yarns in the market, blended with four-way stretch", priced at an extraordinary $75 per pair.
And the reviews for their jeans speak volumes, "Might be the most comfortable pair of pants I've ever put on," and "These jeans are seriously perfect, needless to say I am buying every color combo they have."
Further addressing the convenience issue for men who aren't that interested in spending too much time (nor money) curating their wardrobes, they offer "Crates" where 3 shirts and 2 jeans set you back less than $250. A no-brainer, we say, and we think these guys are definitely onto something worth watching.
AFRM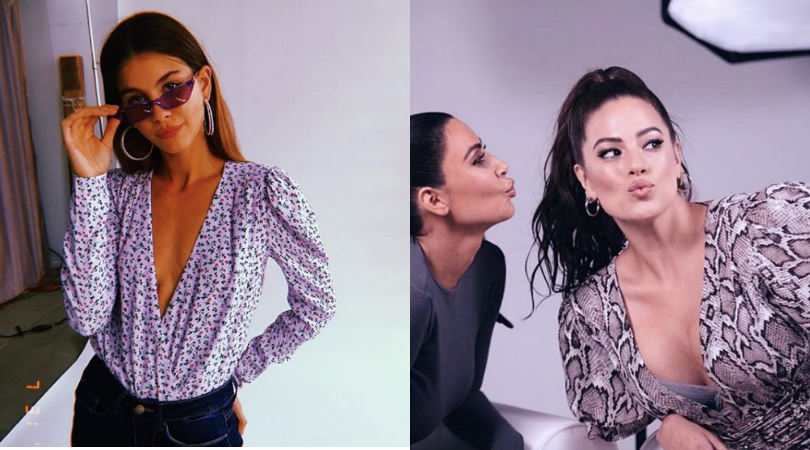 Joining the growing influential, designed in Los Angeles fashion crew (which includes Reformation, LPA, Staud, and Re/Done) is brand AFRM. Founded by Camilla Bergher and originally named Arrive Clothing, the brand's mission is to be "an affirmation of one's self and one's style." Its genre-blurring ethos crosses the lines of California casual, easy chic, and sporty, and as its Creative Director states, "every detail is intentional and aimed to empower her from the inside out."
And it's an affirmation that is priced to move, with most styles ringing in under $150. And if you're a fan of a particular print, you're in luck, as they use their base prints across a variety of styles - whether that's a maxi dress, bodysuit, or wrap top. If all this is starting to sound more familiar, you've seen influencers including Ashley Graham, Shea Marie, and Hailey Baldwin wearing their styles, and on the racks of a Nordstrom store near you.
Iconery
Jewelry is becoming an increasingly important category by way of social media - and in particular on Instagram - as a recent L2 report stated that the platform captured 88% of interactions in the jewelry space.
One of the brands that has emerged is affordable luxe retailer Iconery. Founded in 2015 by a former Ebay exec and magazine editor, Iconery utilizes 3D printing technology to give designers improved and less expensive access to the resources needed to fabricate jewelry. Which in turn means Iconery can offer more affordable prices to their shoppers, and it gives today's shopper - one whom is often gifting herself - an alternative to more established jewelry brands like Tiffany's.
Also leveraging star power, their collaborations with celebrities, including Rashida Jones and Michelle Branch, have enabled them to offer truly one-of-a-kind, limited edition items that they know will perfectly accessorize their discerning shopper.
Rouje
If looking like you spend your afternoons in a Parisian cafe is your vibe, then head on over to Rouje. Founded by model Jeanne Damas, here you'll find that very particular French "je ne sais quoi." This brand is riding the eternally chic French fashion wave, which most recently includes Sezane and Musier, this brand is meant to be, "effortless, chic, and timeless."
For now, Rouje remains DTC (mind those hefty Stateside shipping fees), but we have a feeling we'll be seeing more of this brand in the future.
Need Supply
Need Supply is by no means a new kid on the block (they started by selling vintage Levi's in 1996), but what started as a local Richmond, Virginia store has become a widely-envied and emulated e-commerce business for all things minimalistic and up-and-coming.
That they've been able to add home, private label, and designer wares to their mix, as well as open stores in places as far-flung as Japan, is a testament to an aesthetic that has really struck a meaningful note with today's shopper who simultaneously craves simplicity and individuality.
What can you expect from Need Supply? Acne Studios, A.P.C., Rachel Comey, and Hay Design - and the extensive list goes on. In fact, a perusal through their list of brands gives you a very good insight into what a minimalist and design-savvy shopper wants.
Which retailers do you think belong on this list? Shoot us a message here.