If you find yourself reaching for the pink item in your closet of late, you wouldn't be alone. We're in the midst of a cultural moment brought to us by the Barbie movie.  As of the second weekend of its release date, the movie has achieved nearly $775 million in revenues, with its momentum undoubtedly to continue.  Taking advantage of this moment are the more than 2,000 Barbie-related works that have been registered by the Copyright Office in the Library of Congress, which include a diverse list of brands including Burger King, Crocs, Fossil, Gap, Aldo and many more.
Below we're diving into both the Barbie phenomenon,  as well as its signature color, pink, because - obviously - Barbie loves data.
Barbie Partnerships, By the Numbers
Summer sales might be in full swing at the moment, but the Barbie product drops are the full-price opportunity that brands need right now.  Below is a snapshot of the wide variety of Barbie branded products that are available right now.  But beyond their obvious curb appeal, how have these products been performing?  Let's take a look.
Our analysis shows that over the past two weeks (as of August 1), 20% of Barbie branded products have sold-out online.  Of our retailer sample, Bloomingdales has seen the highest proportion of its Barbie goods sell out online: 44%.
Some of the most popular Barbie items there include Beis bright pink luggage and cosmetic cases, as well as Canada Pooch branded dog harnesses and jackets.  (Goes to show that Barbie isn't just for the humans.)  Aldo's Barbie shoe collection is another winner here too, with 42% of its signature collaboration sold-out online.
Pink's Enduring Appeal
We can't talk about Barbie without highlighting its signature color: pink.  The color has seen many a trend cycle but really is a modern day staple color across fashion assortments.  Let's take a look at pink by the numbers.
Notably, pink is seeing a nice uptick in sold-out rates this past month, compared with one year ago (July 2022), where it averaged only 8%.  It's nearly certain that the Barbie craze is helping to help drive this sales momentum.
Right now, pink represents 8% of the total apparel, footwear and bag assortment in the US market, which is the same proportion it represented one year ago, showing that this color is far from a trend.  The categories that see the most pink products include intimates and swim, along with selected footwear categories like heels and sandals.  
Selected Barbie Email Promotions
For your viewing pleasure, we've compiled an assortment of key retailer and brand promotions available that are capitalizing on the Barbie phenomenon.  Notably, not all of these are licensed partnerships, but rather a collection of pink items that complement the theme. Or you could take a page from Reformation's smart and sassy marketing playbook and go the opposite direction of pink in a subdued email titled "Post-Barbie Depression."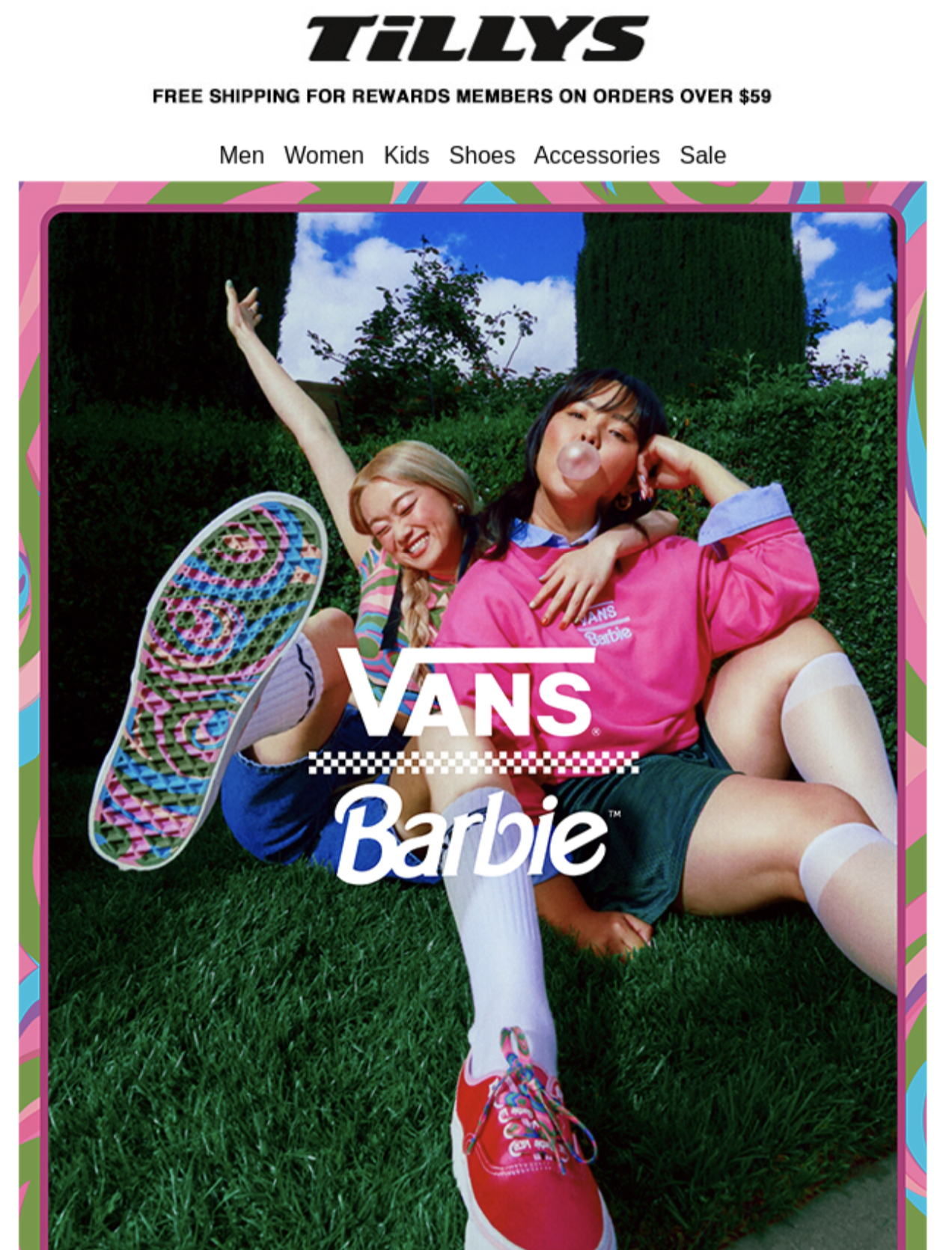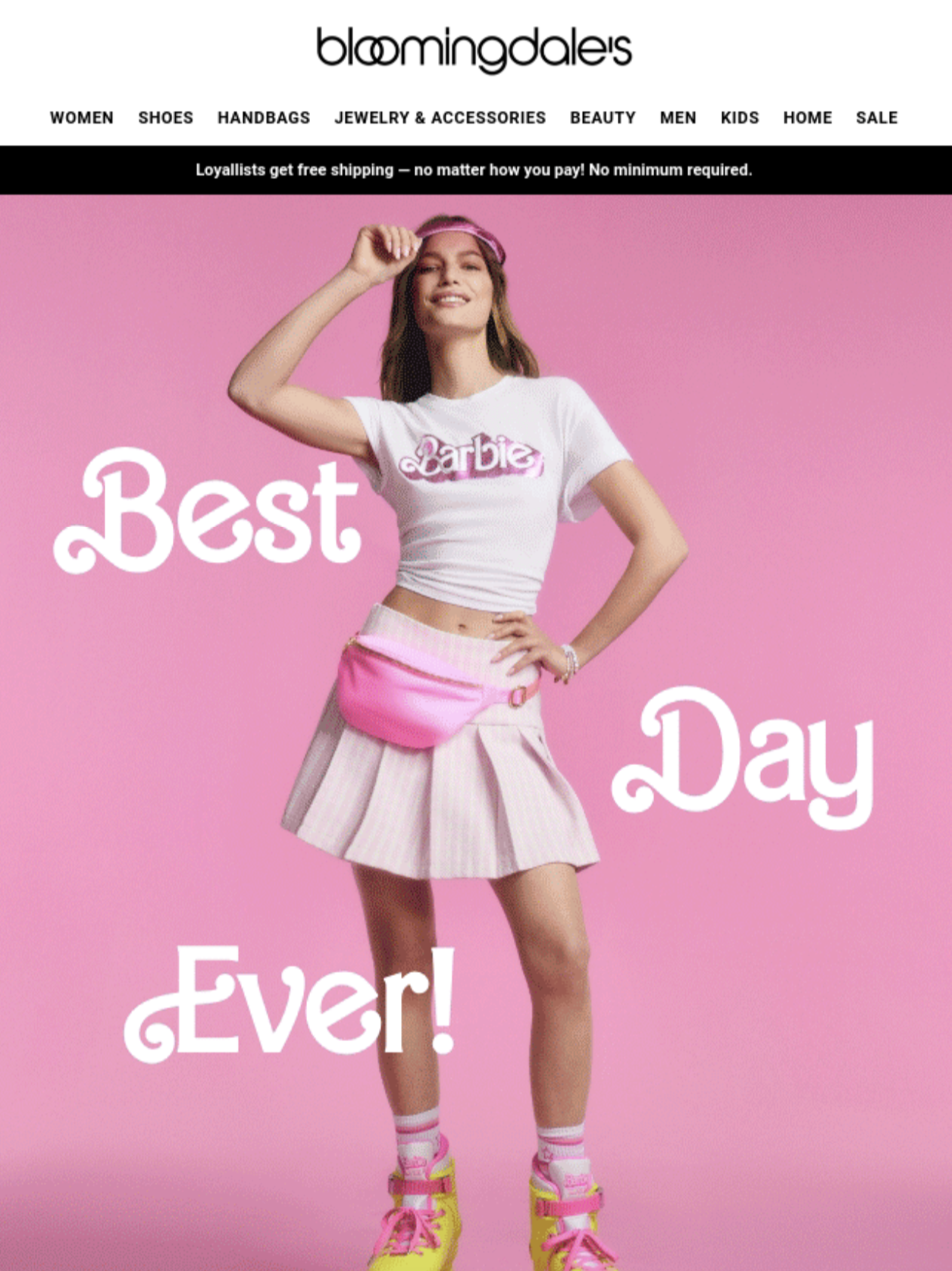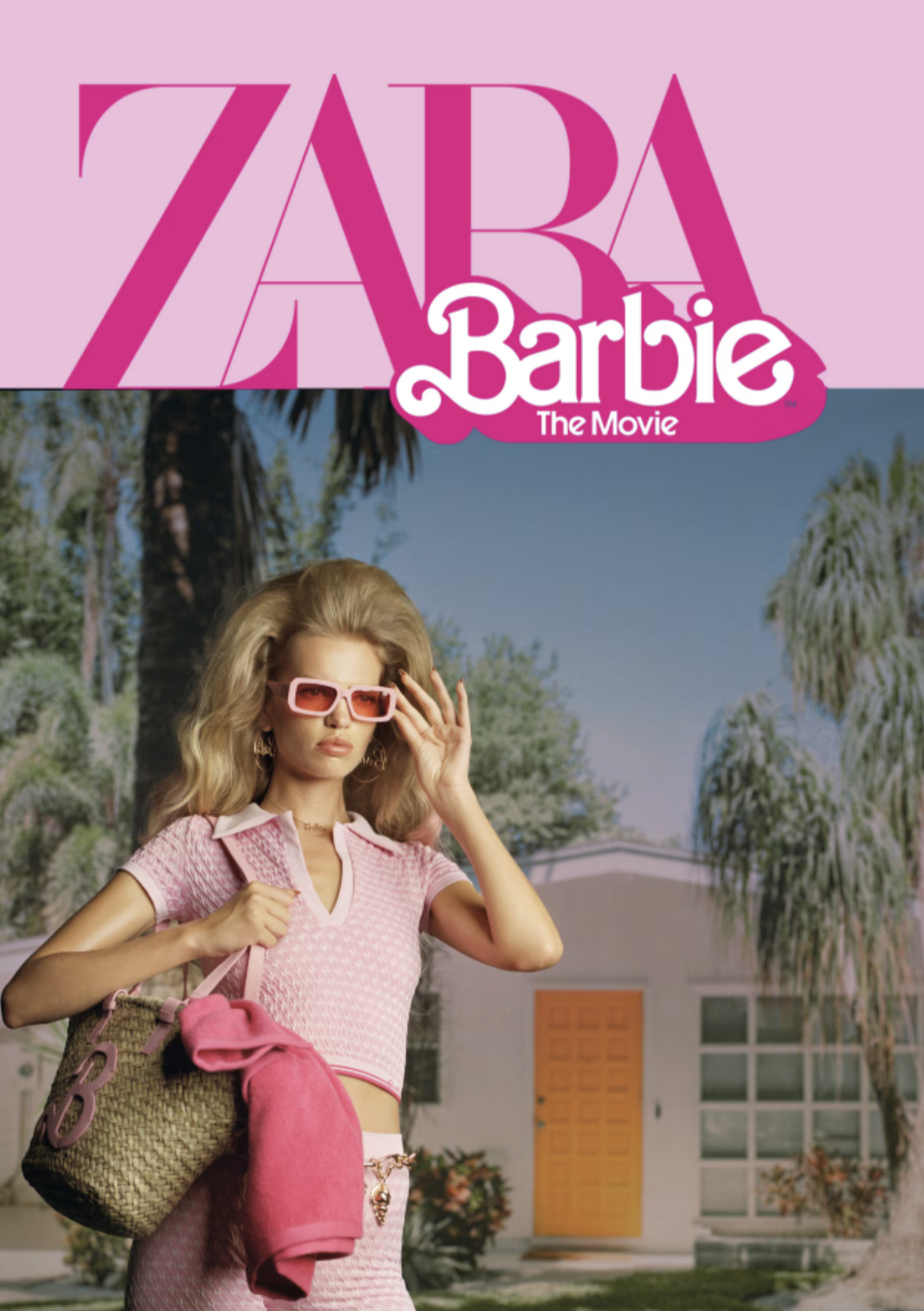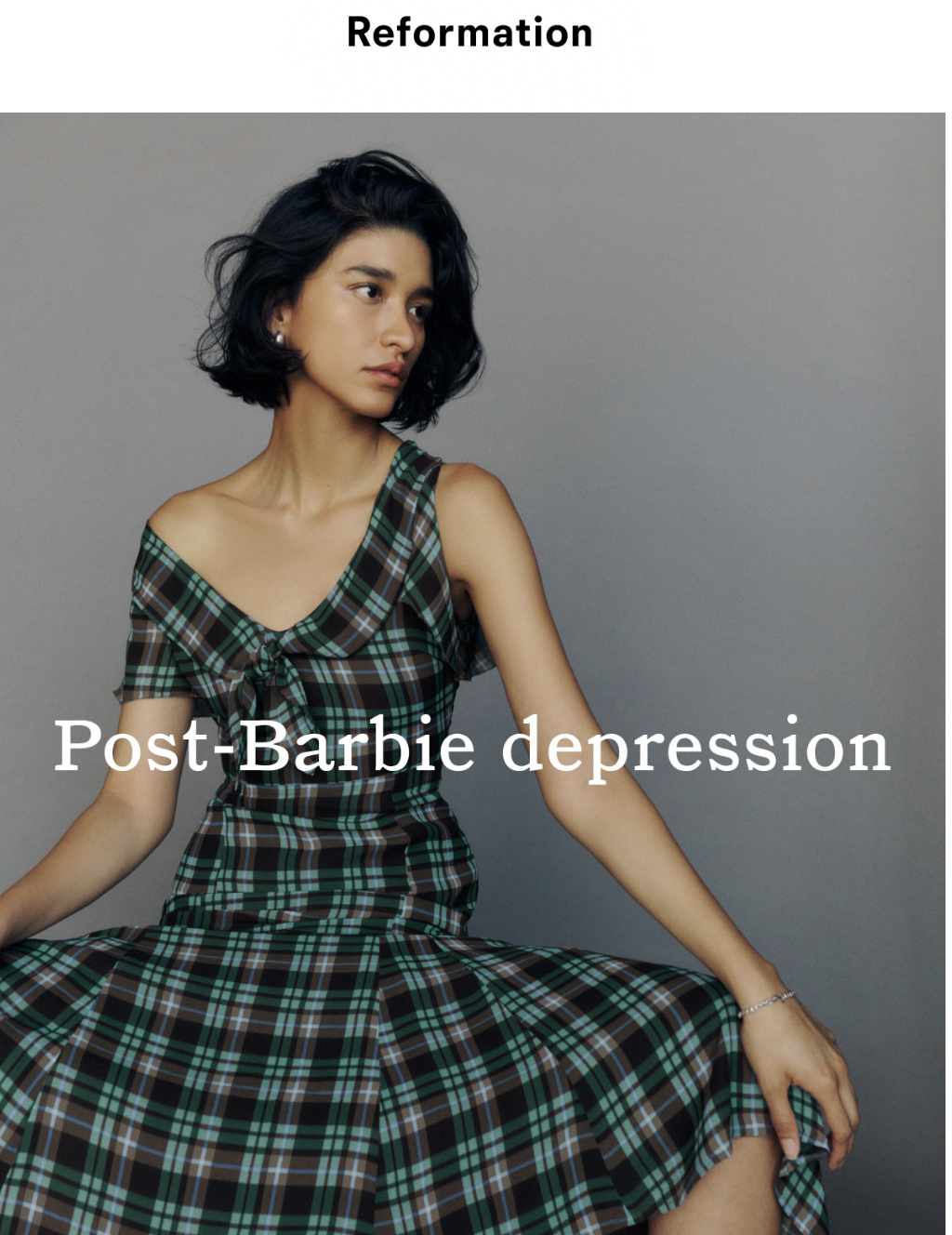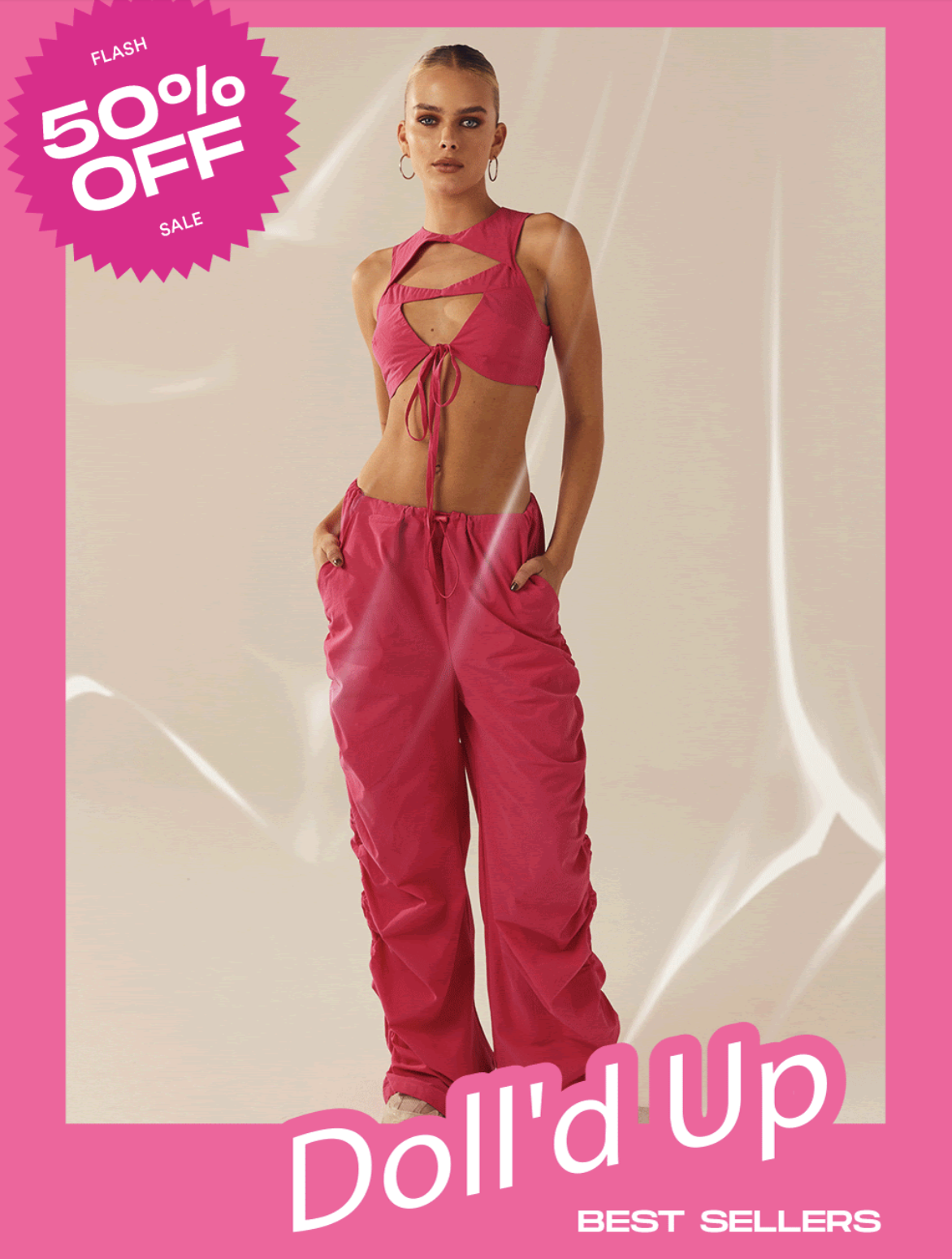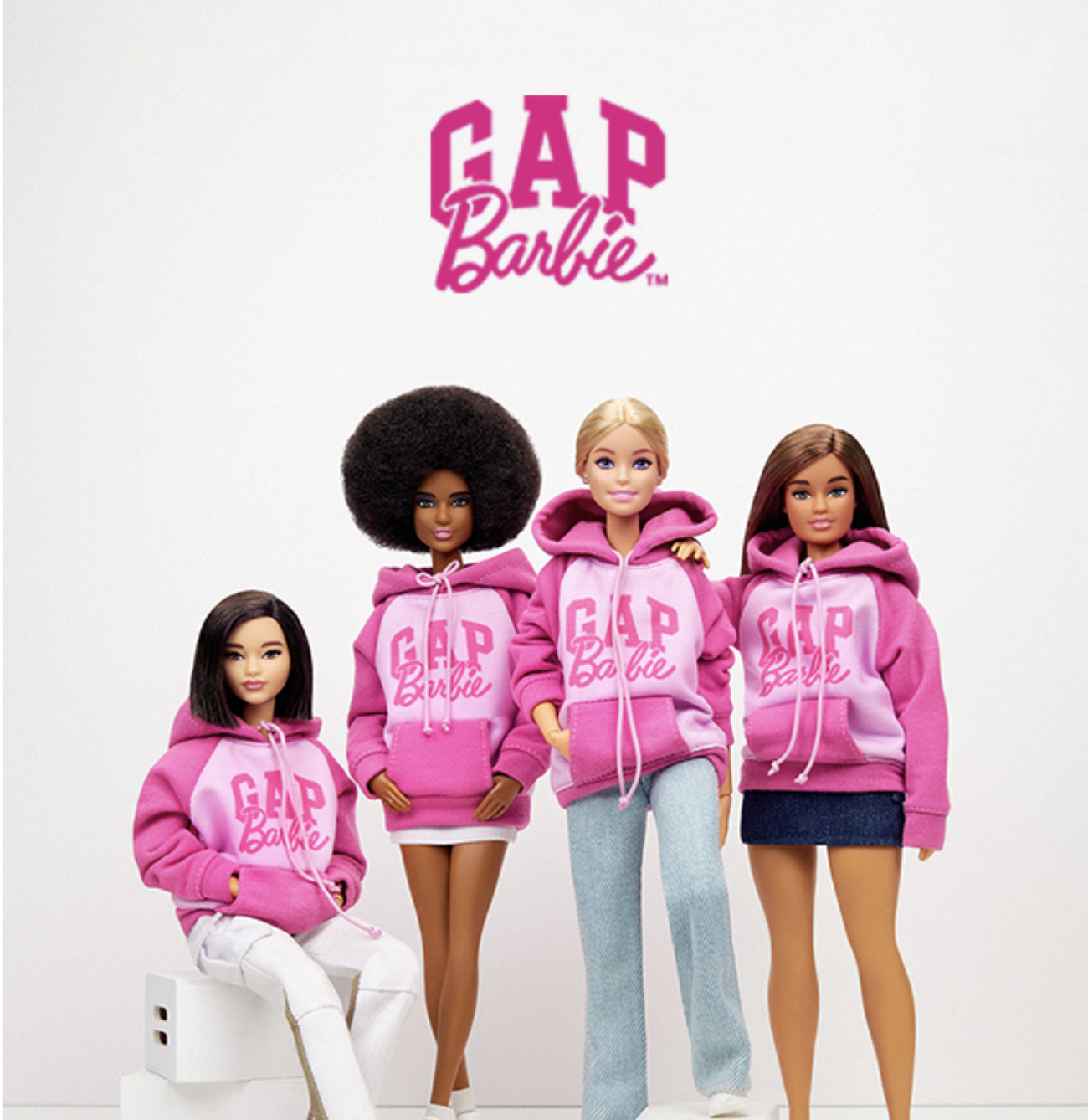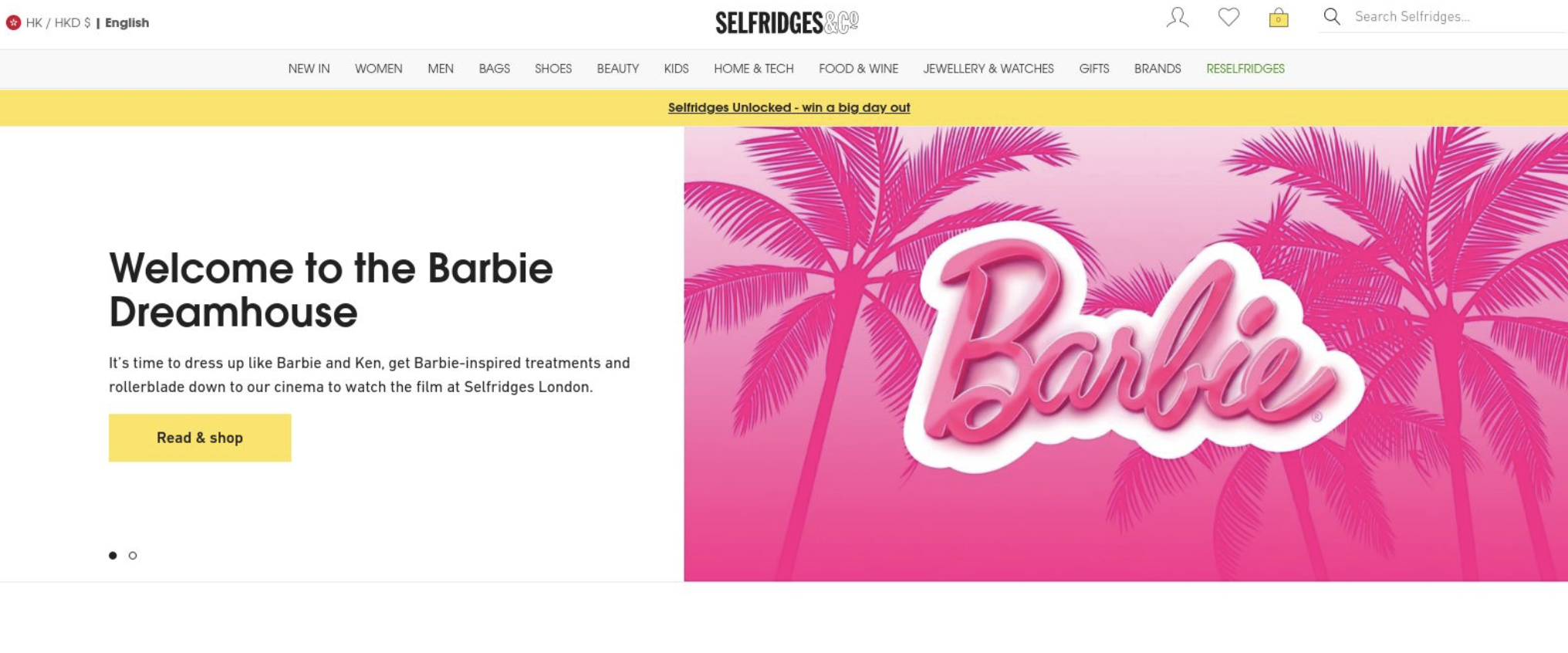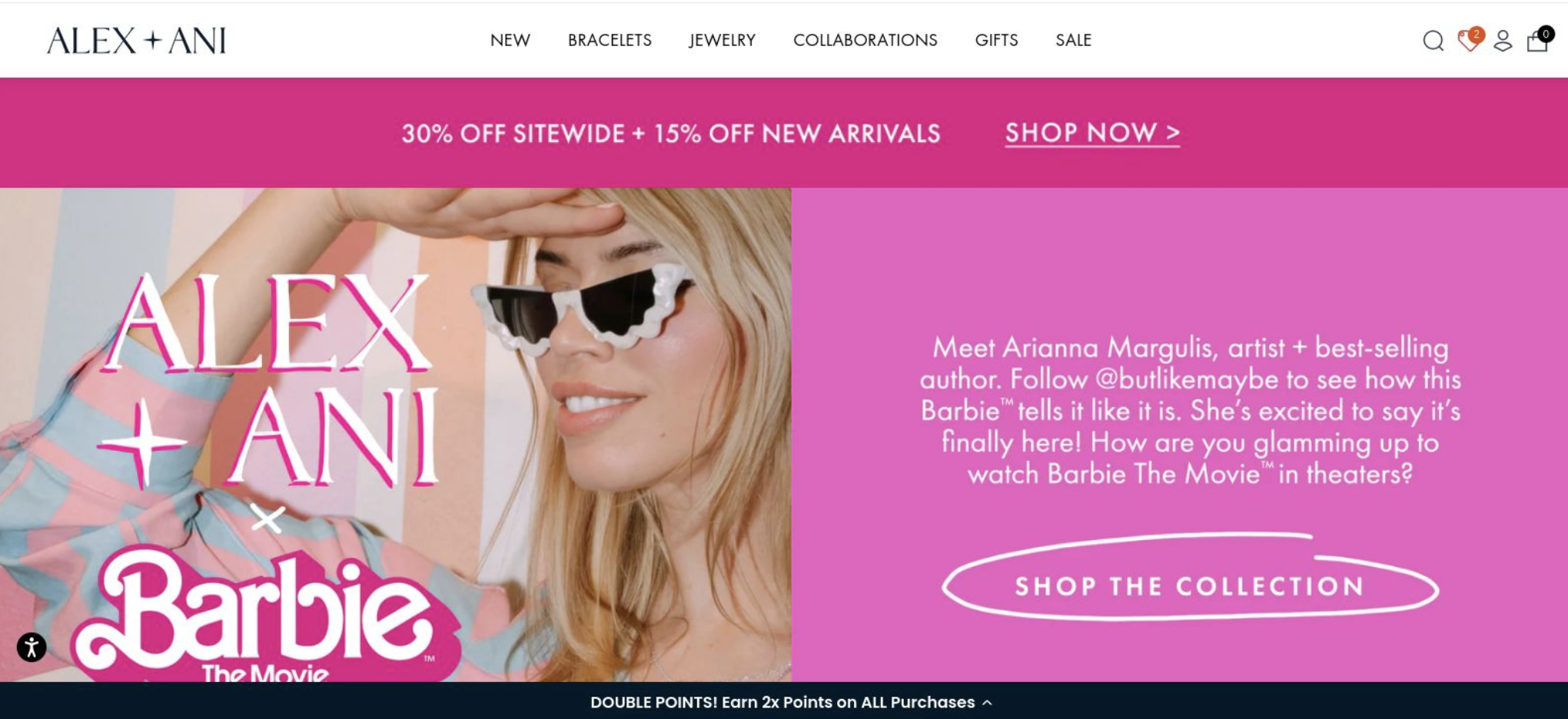 From left to right: Tilly's, Bloomingdales, Zara, Reformation, Peppermayo, Gap, Selfridges, Alex + Ani. Scroll right to see all promotions
Want to dive even further into Barbiecore?  Then head to the platform to check out our trend report here.