While unpredictable weather and changing consumer behavior may render the idea of traditional seasons nearly obsolete, one thing's for sure, we're marching closer to longer days and warmer weather. (Might be tomorrow or might be in three months, who knows.) That being said, there's no shortage of new outfits and styles popping up on our Instagram as we look ahead. So with new in mind, let's take a look at five different spring trends by the numbers.
Year-Round Leather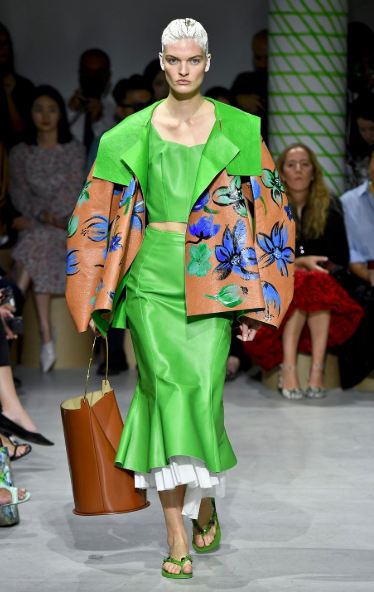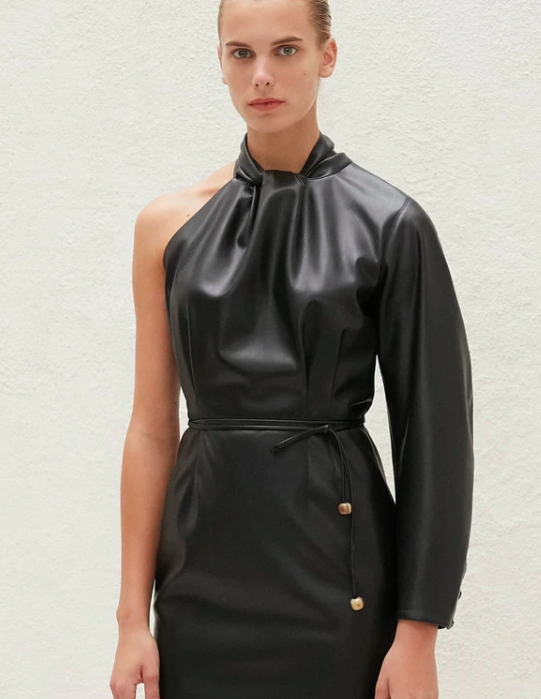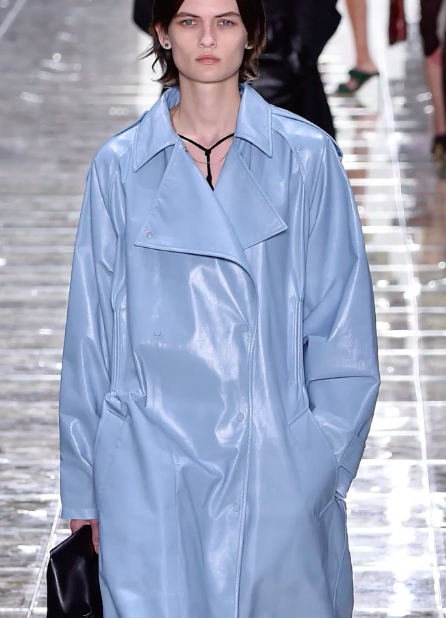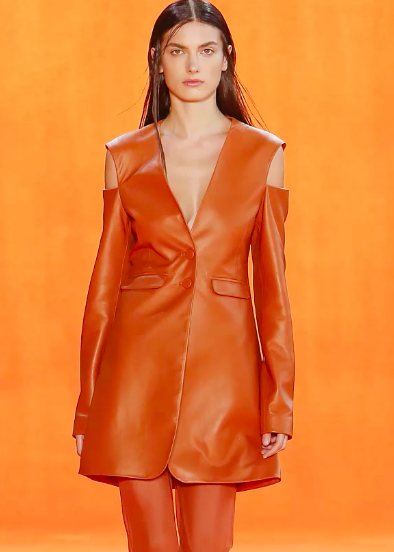 From left to right: Marni, Nanushka, Bottega Veneta, Sally LaPointe
When you think of leather, you probably initially consider that which is worn in cooler weather, right? Well in a nod towards the seasonless idea we mentioned earlier, we're seeing more and more year-round leather (and especially faux versions). If we look back to 2018, we have traditionally seen peak numbers of leather in assortments in the fall months. But fast forwarding to present, things have shifted.
We would typically see the numbers of leather products peak around the October to November timeframe, and then drop off into the new year, but this year, we've see the number of leather products increase through December and January. This tells us that seasonless leather is a major trend to be keeping our eyes on. In particular, faux leather is at the highest average product count we've seen, going all the way back to January 2018.
Polka Dots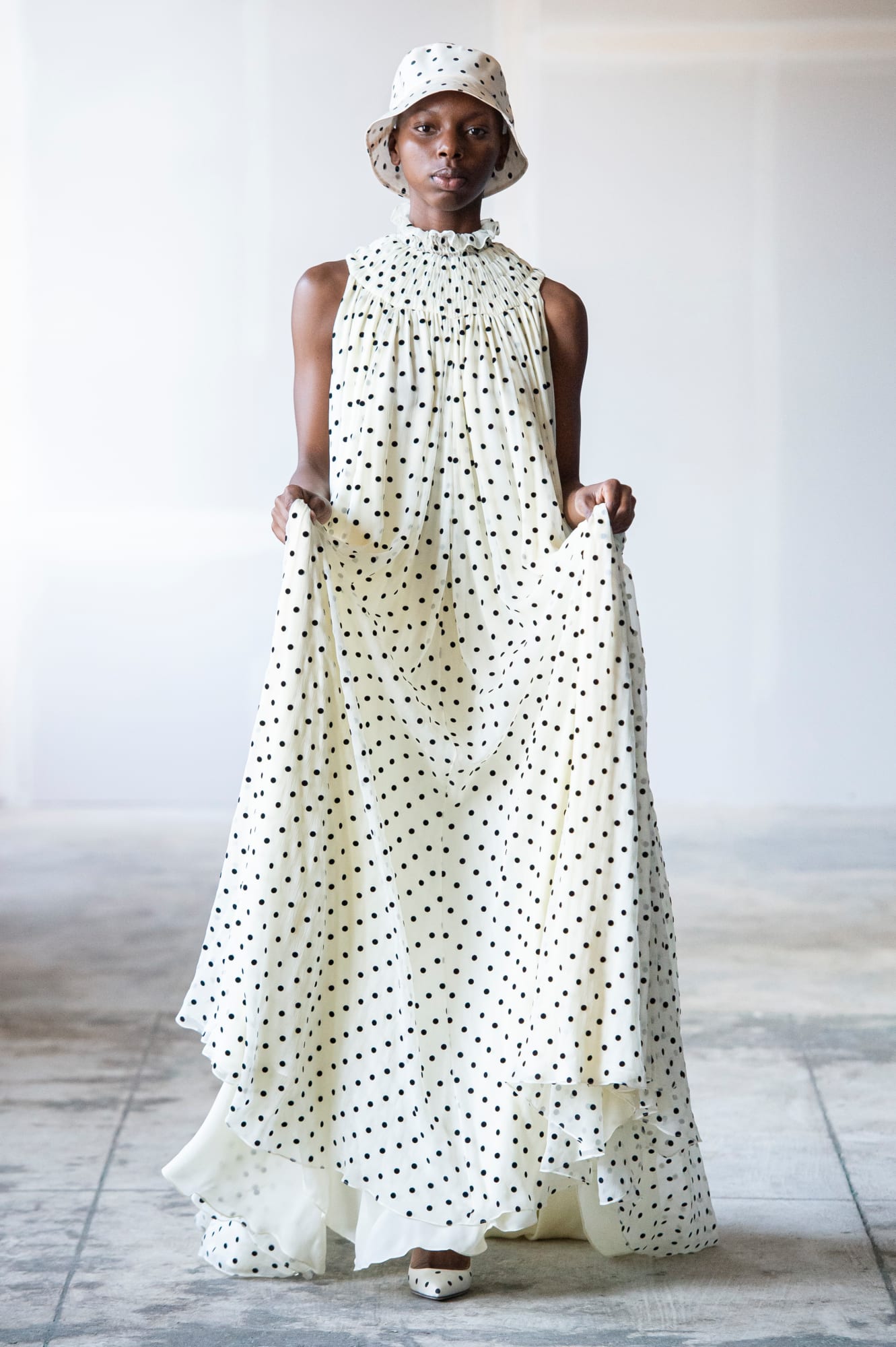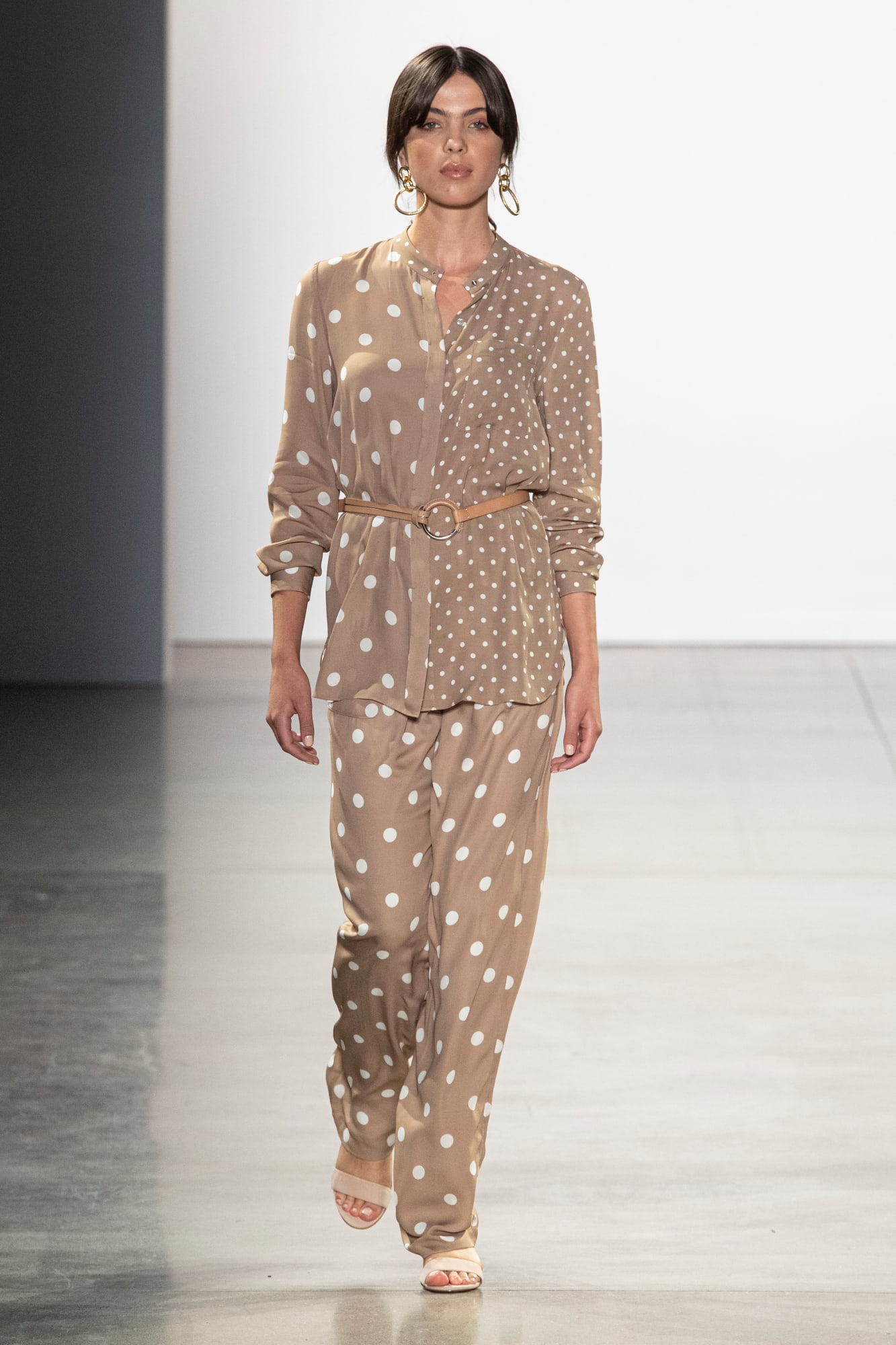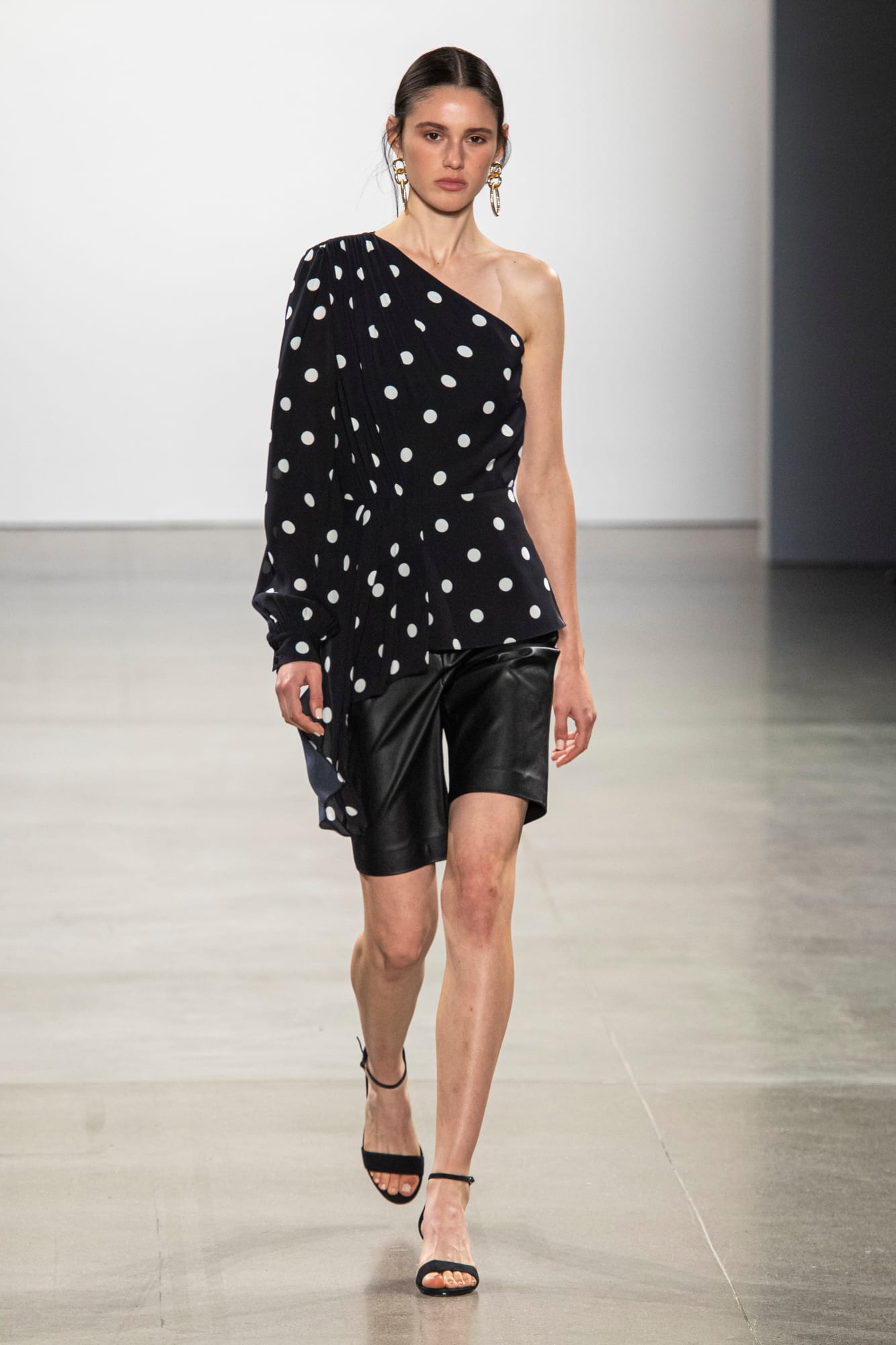 From left to right: Carolina Herrera, Adam Lippes, Elie Tahari, Elie Tahari
Vying for top print of the season, edging out both pinstripes and gingham, is the updated polka dot print. You probably remember when Zara's polka dot dress was the dress of Summer 2019, and it shows no sign up slowing down this year. For Spring 2020, we see the polka dot borrowing from its vintage past to arrive at something modern, chic, and bold.
Proof that retailers are betting on this modern classic? Two periods in 2019 show product introduction rates well above anything seen in 2018. Both in May 2019, and again in December, new products introduced in polka dot prints have reach new heights.
Oversized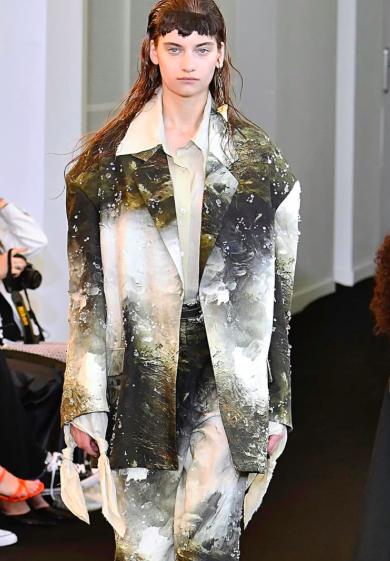 From left to right: Jacquemus, Louis Vuitton, Off-White, Acne Studios
Seems all we want in our wardrobes is a little room for movement. Specifically, oversized or exaggerated profiles are trending, up significantly in retailers' assortments since the beginning of 2019. Its continued momentum should be noted, as well, as the number of products with the words "exaggerated" or "oversized" is up 17% from last January.
While it's one part fashion, the oversized theme also comes on the heels of consumers' preference for both more androgynous, as well as movement-friendly, styles. Oversized also happens to facilitate easy layering, which is exactly what we need when the weather is so darned unpredictable.
Shades of Green

From left to right: Anrealage, Act N°1, Anna Sui, A.W.A.K.E Mode
With every season comes a new hero color, and Spring 2020 is no exception. Can you guess which shade is trending? This year, we're seeing fresh greens which are mellow, but not your garden variety.
Proof that color palettes transition over the seasons, you can see here that while pink remains a dominant color in assortments, it's showing some weakness. Over the same time period, shades of green have increased in number. In particular, shades that are in the pistachio and mint family are trending. Keep an eye on green, and its pastel cousin yellow, as they're both sure to be the season's new star neutrals.
Want to see more trend data? Clients can check out our latest reports in the platform - there are new ones every week!