Gen Zers are rallying for more than brand transparency and sustainable practices and products. They're the face of revolutionary shopping, and are retail's knight in shining armour - for brick-and-mortar that is. Seventy-six percent of Gen Z shoppers believe physical stores provide a better shopping experience, meaning retailers have the perfect opportunity to build strong brand ties on- and off-line during this year's back-to-school season.
So what do students really want this year? Here are four tips for you to prep for the 2019-20 school year.
NOTE TRENDING FAVORITES

Universal items including backpacks and denim remain staples in school wardrobes. According to StyleSage data, retailers like American Eagle have seen a 4-10% increase this year in the sell out rate among men's and women's denim in comparison to last year. Still, activewear continues to resonate with young shoppers as students 14-24 noted athleisure as an ongoing trend in 2018. In fact, brands like Under Armour, Adidas and Nike are realizing that the girls' market deserves special attention and "are focusing on how they can attract Gen-Z girls to their brands, outside of big-budget marketing campaigns filled with messages of female empowerment."
What else is appealing to Gen Z? Discounts and deals. More than 80% of Gen Z use mobile devices while shopping in stores, primarily for emailing/texting friends/family, comparing prices and getting discounts.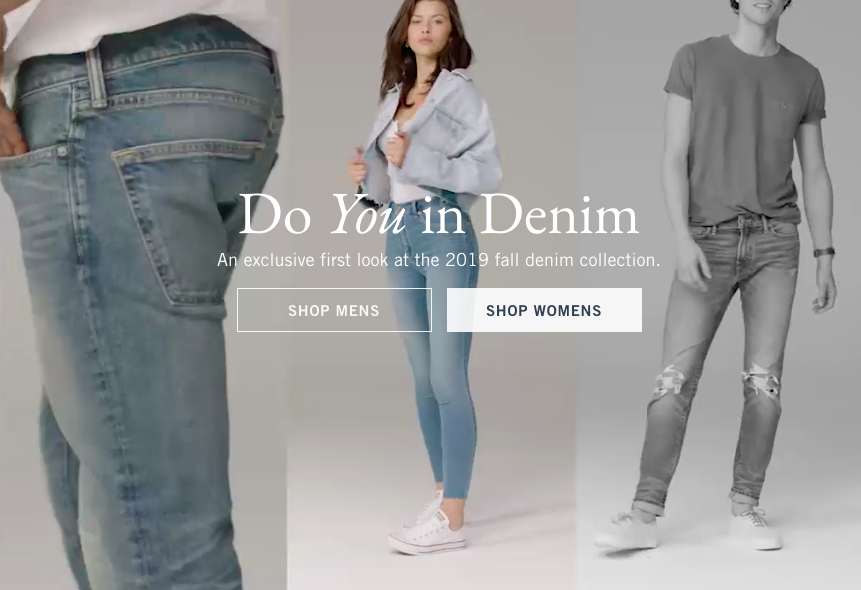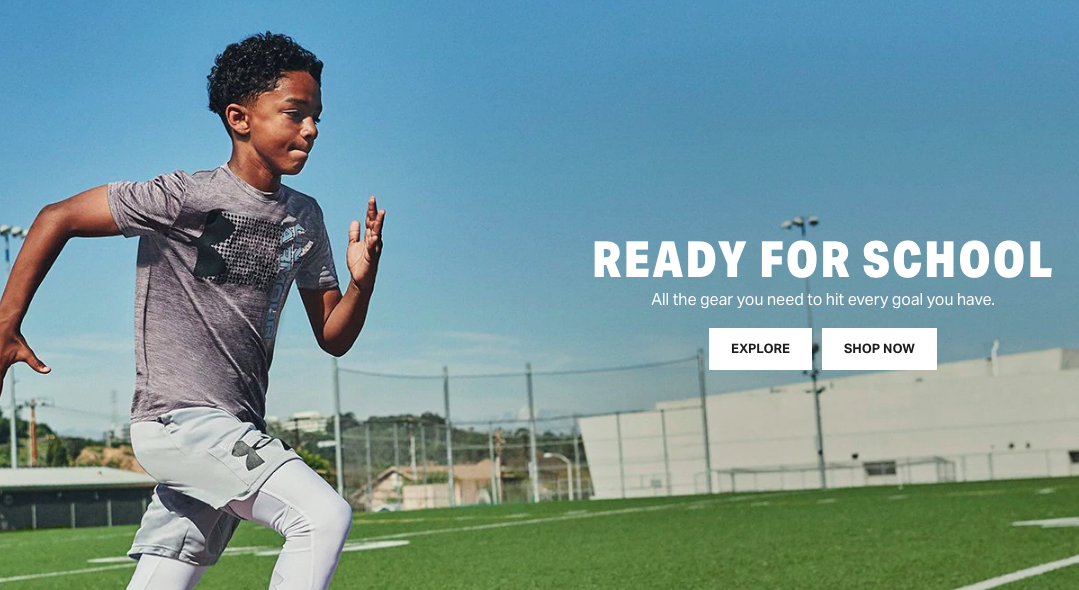 American Eagle Tailgate, Abercrombie + Fitch, Under Armour
Now is the time to benchmark your promotional calendars and assortment pricing for top back-to-school denim and athleisure trends. When purchasing activewear, students will gravitate towards major brand names like Adidas and Nike for exclusive releases or those who provide reduced pricing through factory and outlet stores.
HUMANIZE YOUR BRAND

Years ago, fast-fashion retailers dominated back-to-school marketing with easy, affordable offerings and trendy clothing. But shifts are underway, with Gen Z increasingly demanding brands meet them where they are - in product offering, pricing, and brand messaging.
A brand who has really taken this to heart is American Eagle, who has set the bar in humanizing its brand and giving young people a voice. With the help of its intimates brand Aerie, AE rebranded to create a company-wide message on diversity and in a recent campaign, invited Gen Zers to style themselves in AE clothes and take their own photos for in-store ads. The initiative brought in young people of different races, gender identities, and body types who were passionate about activism.
"It's important for kids in this generation to know not all big companies are the same," Chad Kessler, Global Brand President at American Eagle said. "We are turning over a certain amount of control of the brand to this generation."
FOCUS ON OMNI-CHANNEL
Just over three-fifths of Gen Z are omnichannel shoppers and use all online and in-store options offered by retailers, and nearly two-thirds of Gen Z say it is important when buying online for the retailer to have a store nearby. Preparing a personalized, fluid shopping experience across all channels ensures back-to-school shopper always have access to your brand.
Deliver an exceptional omni-channel experience through seamless brand messaging and checkout experiences. Create online and in-app product recommendations based on browsing/purchasing data for retargeting through social media and email for personalized promotions. Tools like our promotions calendar keep you updated on competitor home pages and current email campaigns, while our historical data notes past favorites among your assortment.
Capturing the essence of omni-channel experiences is Urban Outfitters, who enables shoppers to prep for the back-to-school season by earning exclusive rewards, offers, and prizes with every shopping experience. Shoppers also gain further intel on limited time discounts. Users are able to purchase items online or through the app with in-store pick-up options. To create a frictionless purchasing experience, the NYC Flagship recently installed cashierless kiosks, where shoppers can checkout and apply rewards by scanning the app's QC code.
INCREASE SOCIAL MEDIA PRESENCE
Increased social media presence will play a key role in reaching Gen Zers throughout the purchasing journey during the back-to-school season. Instead of promotional ads/posts, showcase native ads with relatable influencers or actual students.
About eight of 10 Gen Z members say they have purchased items in stores as a direct result of seeing those items on social media, with YouTube being the most influential platform. Students want to be included in the marketing and product creation process (note H&M's Gen Z designed line Nyden and American Eagle's campaign mentioned above), further confirming their agenda for more personalized brand experiences.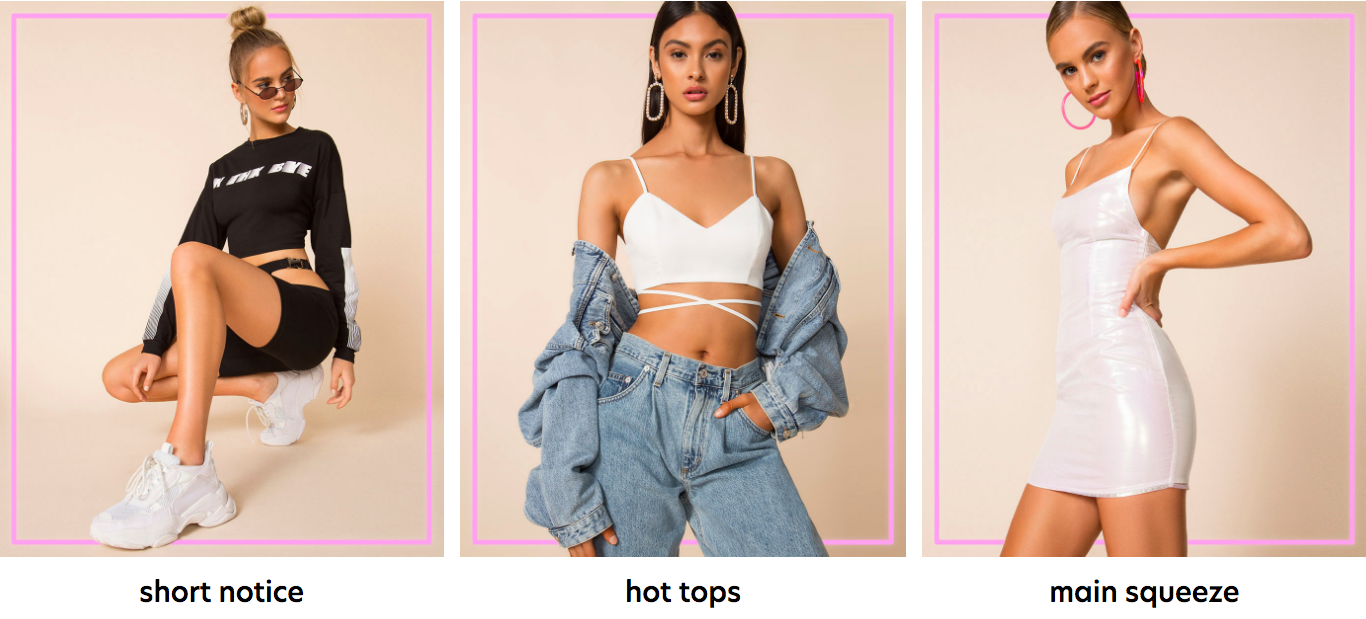 Superdown
Revolve, known for its heavy influencer marketing, has launched a brand specifically for the Gen Z audience. While the company has always carried items that cater to the Gen Z Shopper, its newest brand, Superdown, offers signature styles more accessible for Gen Z via a lower price point. More importantly, Revolve will lead Superdown in an "influencer first" approach, where relatable GenZ influencers like @JayVersache can connect with shoppers.