March weather is like a dysfunctional relationship: a whole lot of lows without the highs to balance it out. Yet all this teasing the weather has been doing has us itching to break out spring's hottest trend, gingham. Here in New York, while it's not quite warm enough to be breaking out the head-to-toe picnic gear, we'll be wearing it very soon. Just you wait.
You've been seeing a lot of gingham dropping in your favorite stores, right? We checked out data to see how much of this trend makes up the assortment. Is it just eye candy or are brands committing to this trend from off-shoulder top to ruffled bottom?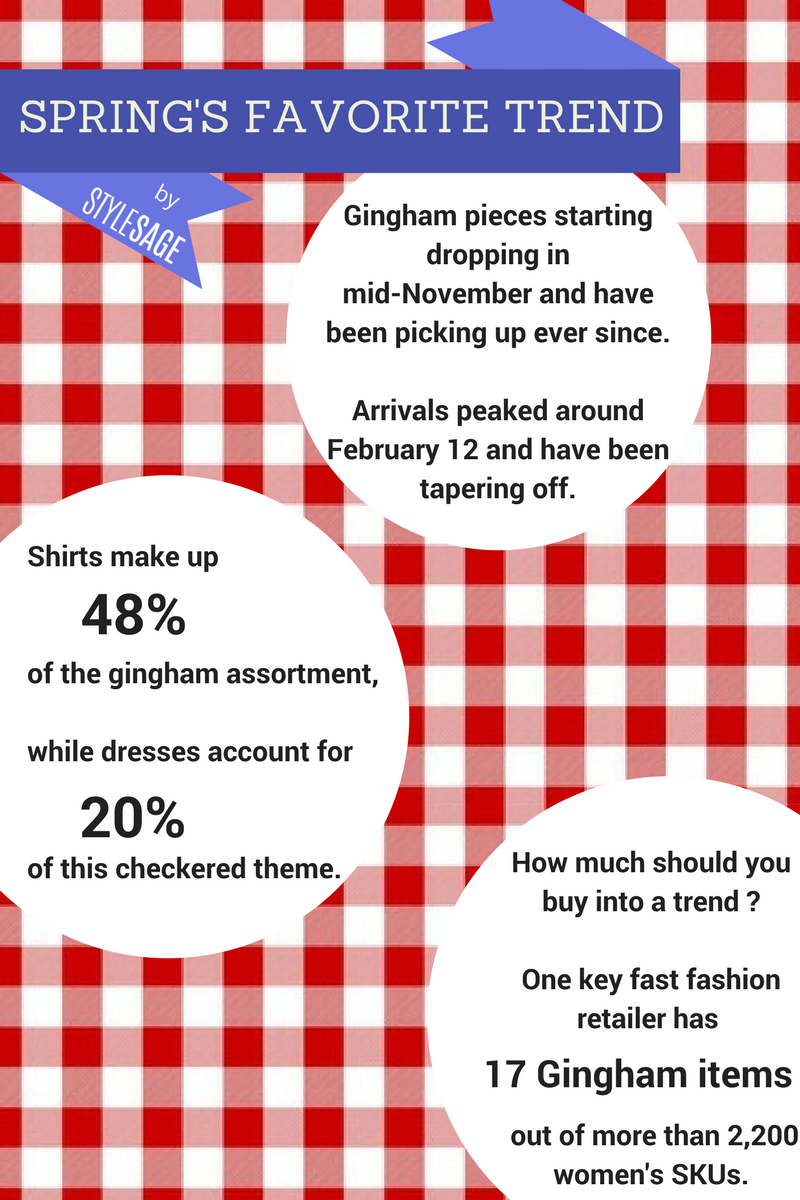 What's the takeaway? Trend pieces (even at fast fashion retailers) make up a small percentage of the assortment. Making sure you have sufficient trend representation is key to piquing interest but getting the category allocation right is critical to ensure you're not stuck holding stock at 70% off at the end of the season.
Wondering what that sweet spot of trend looks like for your business? Talk to us at hello@stylesage.co.