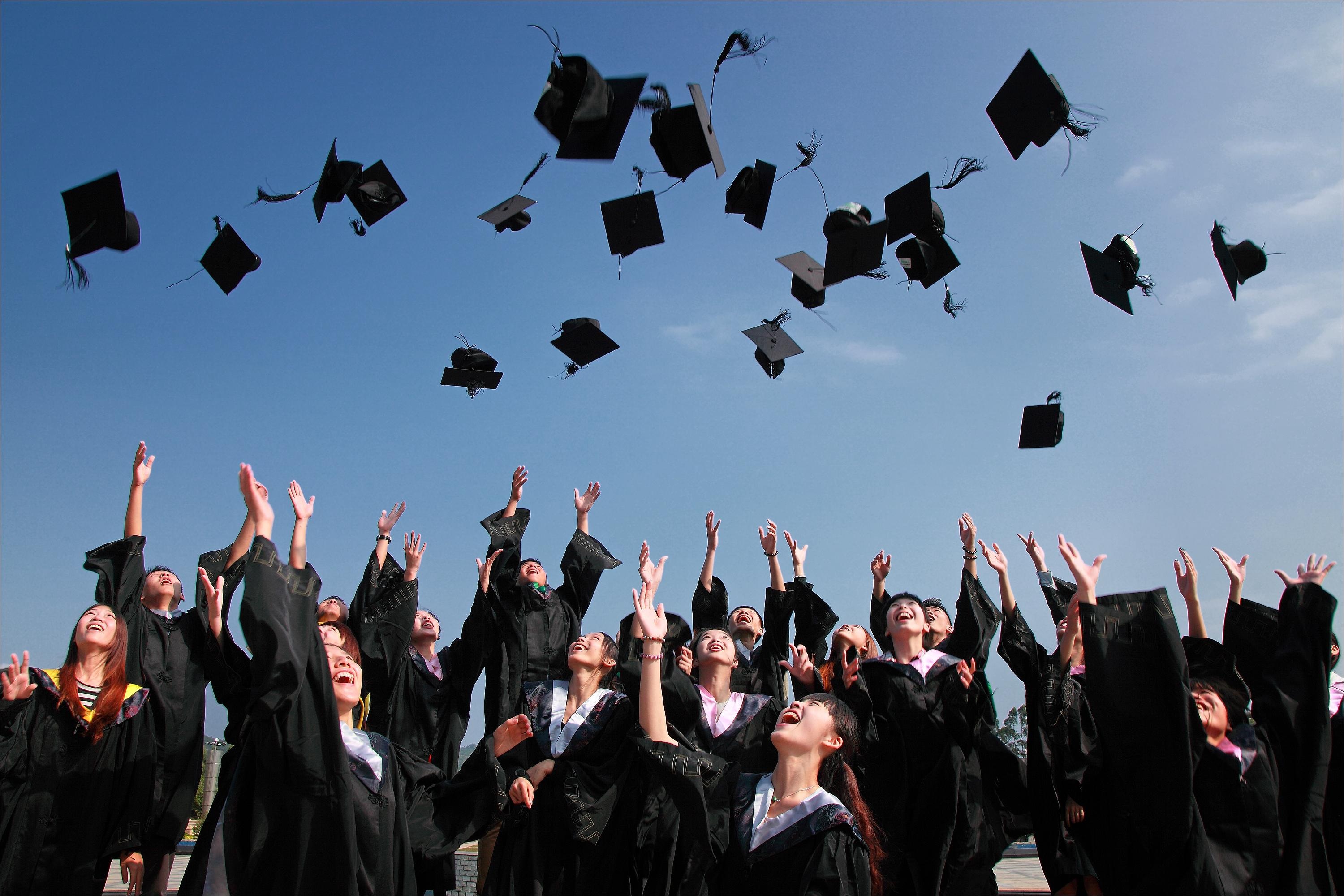 More Common Than Not
Ladies, do you remember the dress you wore to graduation? Let's start with the visual of that frumpy, high-neck, white box of a dress that you wore on that scorching, way-too-hot-for-May day, as you tossed your cap 20 feet in the air alongside your classmates. You probably thought your grandmother approved, right? Me too. And let's be honest, it was likely an outfit you wore once and never again. But it needn't be like that, right? Why can't that graduation dress be the perfect piece for any and every occasion?
White or What?
Why are we wearing white on graduation day to begin with? Besides the obvious that it won't show through that flammable white polyester gown, it symbolizes innocence, and purity…and very special occasions, like your wedding day. So while white is the obvious choice, let's also consider other options. Floral patterns are always a great spring go-to, and let's not forget that reds, pinks, and yellows are the perfect spring and summer colors. Not only will you stand out from some of your classmates, you'll be able to roll with it all the way through the summer months. Think bright, mid-to-short length, and you've got yourself a winning combo. But don't forget to match the cap and gown – you don't want to look back at graduations pics and be reminded of a fashion faux pas.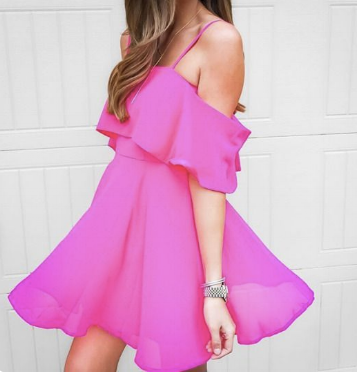 Retweet!
The day you depart your beloved high school or college is a big deal, you obviously want to go out with a bang. At ages 18 and 22, you want to be classy yet sassy on your big day. Let's be honest, though, we aren't made of money at that age. In fact, it's quite the opposite! We understand you have a lot to choose from, but this is the time to be thoughtful about how to spend on a graduation outfit.
So let's talk about going green, repurposing and recycling….and don't worry, you don't have to ditch the white tradition if you don't want to. Summer is right around the corner, and dresses are accounting for almost 35% of the entire assortment at key fast fashion retailers, and it's only going to increase as June and July roll around.
We took a look at a couple of your favorite retailers to help you figure out where to spend your time and effort. And don't get us wrong, we love white, but we looked into every color for you, and made sure we were accounting for all of you graduates who want the break from tradition. We found the average price for white dresses to be around $71, and dresses in all colors to be about $64. Not bad for a momentous occasion. If you're feeling a bit liquid, maybe buy a few and test them out. If you heed our advice, you may be able to wear that staple grad number all summer long. Let's stick with shorter length dresses, and maybe throw in a few strapless or off-the-shoulder designs, as these trends are oh-so-of-the-moment.
If you're feeling non-committal about buying a dress, there's always rental. Rent The Runway and Style Lend are bursting at the seams with dresses that are made (and priced) just for that one occasion. Plus dry cleaning is included, so if you spill on that white dress...well, that's not your problem!
So now you have the dress squared away…if you want to talk about the perfect shoes to go with, check us out here.