Living in New York City, it is hard to imagine a better place to go shopping. Between Fifth Avenue, the Brooklyn boutique scene, and vintage shopping of the Lower East Side - we have everything. But part of the fun in traveling is checking out the shopping and finding something new and exciting that your friends back home can't find. And yes there are things you can't find and that we are just paying way too much for here in New York (in addition to food and rent and life). Case in point, let's travel to Spain for a bit. Spain isn't just about jamon and great wine. Aside from it being a European country with an interesting history and a never-ending list of places to visit, it also is a smart place to stock up on your fast fashion favorites and some unique local finds.
Fast Fashion Stock-Up
To start out with, it's hard to talk about retail in Spain without acknowledging the Inditex group. Not familiar? Yea, you are. Giving us the likes of retail royalty Zara as well as European fast fashion staples of Pull & Bear, Oyshu, Bershka, and Massimo Dutti, why would you take your money anywhere else if shopping in Spain? As the home to some of the fast fashion greats, Spain not only gives you the breadth of assortment but also the hometown price. On average, the Inditex brands will cost you 25-30% less in Spain than they will in the US. This means that a $100 dress from Zara in the US could cost only $72.30 in Spain. Looking at the women's clothing assortment across brands, the average original price for Zara US is $42 vs. $30 in Spain. If you want to go a bit upmarket, a dress at Massimo Dutti in USD will cost you $106, while in Spain it still comes in well under $100 with an average original price of $76. Across the board, these top brands are just that much cheaper.
So what is our suggestion here? Resist the fast fashion urge stateside for a while and stock up while you're in Spain. Not only is it incredibly cheaper (see above) but the assortment has much more depth and interest. If you happen to be in Madrid, check out the biggest Zara in the world which opened in April of this year. Biggest store from the world's third most valuable brand? Happy shopping!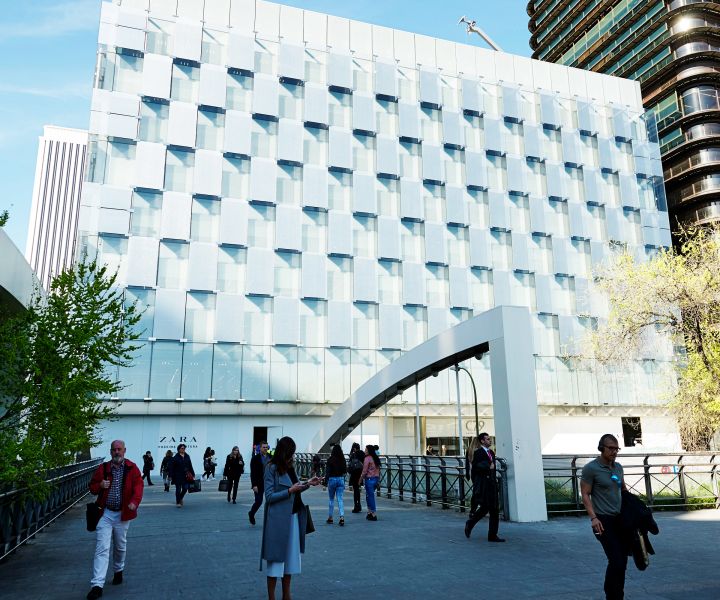 Local Flavor
Want to stay far away from the fast fashion world? We get it. Maybe traveling to another country brings with it the allure of faraway places that you want to buy and bring back home. Luckily enough, Spain has that, too. One particular strength of the local Spanish retail scene is the handicraft and leather goods that are so widely available, reasonably priced, and honestly beautiful.
Spain in particular has an interesting history with leather goods. While under the Moorish influence centuries ago, Spaniards developed leather treatment techniques not used yet by the rest of Europe. Valued for its durability and versatility, it has stuck around a while. With this head start in craftsmanship, you can still find high-quality and inexpensive leather bags, wallets, belts, and shoes across most of Spain.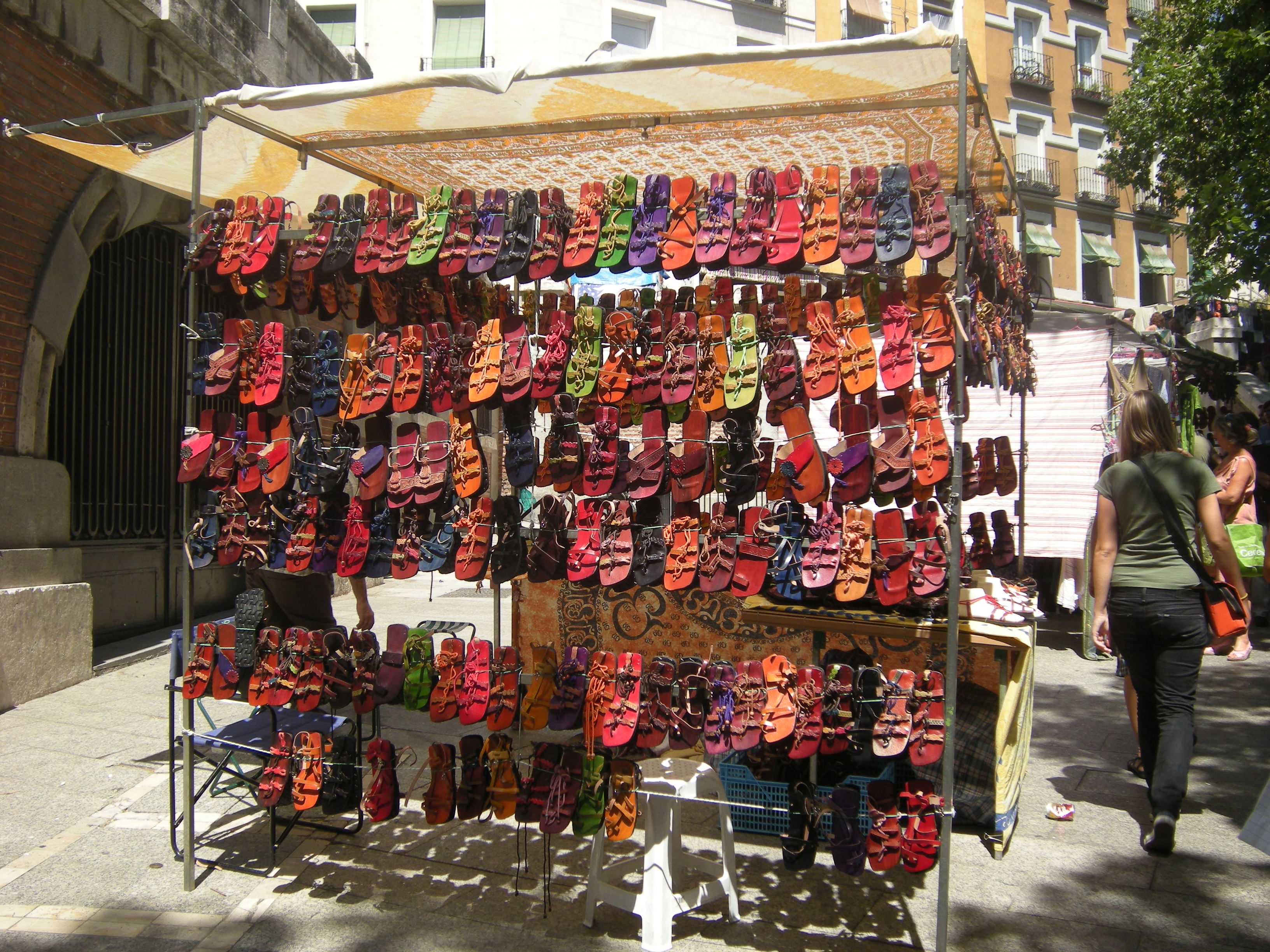 One of the best places to find an array of leather pieces is at any of the open air or flea markets that can be found on any street in any city in Spain. While overwhelming at first, these markets provide the space for handcrafted goods and interesting finds you can only get in Spain. Hey, maybe you can even try your hand at bartering in Spanish! Whatsmore, the low prices seen across our favorite fast fashion brands can also be found in these markets. A fine leather backpack available for $300 in New York City? Try 40 euros and even better quality there.
Our suggestion for this route of shopping is El Rastro in Madrid if you haven't already visited yourself. Open every Sunday, you can continuously stroll through the streets of the neighborhood of Embajadores and the stands never seem to end. It may seem busy and "touristy", but trust us, you'll love it. Once there, don't forget to get some leather sandals and a good bag or two.
When it comes to shopping in Spain, you really do have opposite ends of the shopping spectrum. But the morale of this story is don't skip it. From truly embracing the fast fashion market (and stocking up for the year at a fraction of the price) to embracing the local goods and handicrafts, both are easy enough to find while there. Want to know more about the local retail cultures? Don't worry, shopping and traveling both seem to be hobbies of ours and as experts in the field we'll be sure to keep you informed.