With New York Fashion Week this week, we're getting to see people dressing up in a way we haven't seen for a long time.  And with the occasion comes the opportunity to highlight everyone's favorite on-the-go companion - the bag.
This week we're highlighting a couple of the key trends happening in the bag space.  And we'll be releasing an in-depth report on the topic here soon, so watch this space!
With that, let's talk about everyone's favorite bags at the moment.
Trending Styles
With the occasion for wearing bags having disappeared virtually overnight due to COVID, it's worth a review of which styles are re-emerging into the market with strength.  
To understand this, we took to our Trend Radar feature, which highlights which trends are rising and declining in online search interest.
This chart shows us that across all major bag styles - searches are up from one year ago - indicating that the category is recovering as a whole.  In particular, some of the biggest gainers are those bags that are geared towards travel - including the "travel backpack" (+112%), "suitcases" (+54%) and "weekend bag" (+59%).  
The "tote bag" (+92%) and "crossbody bag" (+74%) were also interesting search gainers and speak to different types of movement and more commonplace out-of-home activities, considering the increase of vaccinations and decrease of pandemic-related restrictions.  It's also interesting to see that smaller bag styles like the "bum bag" and "mini backpack" have seen more modest search increases (+13% each), indicating their lower levels of popularity at the moment.
E-Commerce Trends
From the search data, we can glean which styles are of most interest to shoppers right now, so do the online assortments line up with these consumer trends?  We took to our market intelligence platform to find out more.
The overall lay of the land shows us the expected dips in product counts in the mid-2020, when we were still in the throes of the pandemic.  Since the beginning of 2021, we've seen strong recovery in product counts for crossbody (+26%), shoulder bags (+24%) and totes (+19%). Another notable strong performer has been the adjacent category, tech accessories, which has notched growth in product counts of 15% from the beginning of 2021.
Trending Brands
The market for handbags is a tough one - long dominated by certain luxury players with the resources to continually refresh and re-invent their product offerings. Of course, there's always an upstart or two who offer something compelling in the moment, but they can often struggle to build a robust enough assortment that is the cornerstone of long-term success.
With this context in mind, we wanted to see which brands have emerged as pandemic winners in terms of capturing consumers' interest and wallet share.
What really popped out to us was that the Jacquemus (+132%) and Telfar (+118%) brands, two arguably less established brands in this space, have seen some of the greatest growth in online interest. Jacquemus' growth, while higher, is from a smaller base number of searches than Telfar's; taken altogether, this indicates that Telfar is likely moving to the next stage of maturity in the trend cycle.  It will be interesting to note whether and how the Telfar brand will evolve its product offering over time.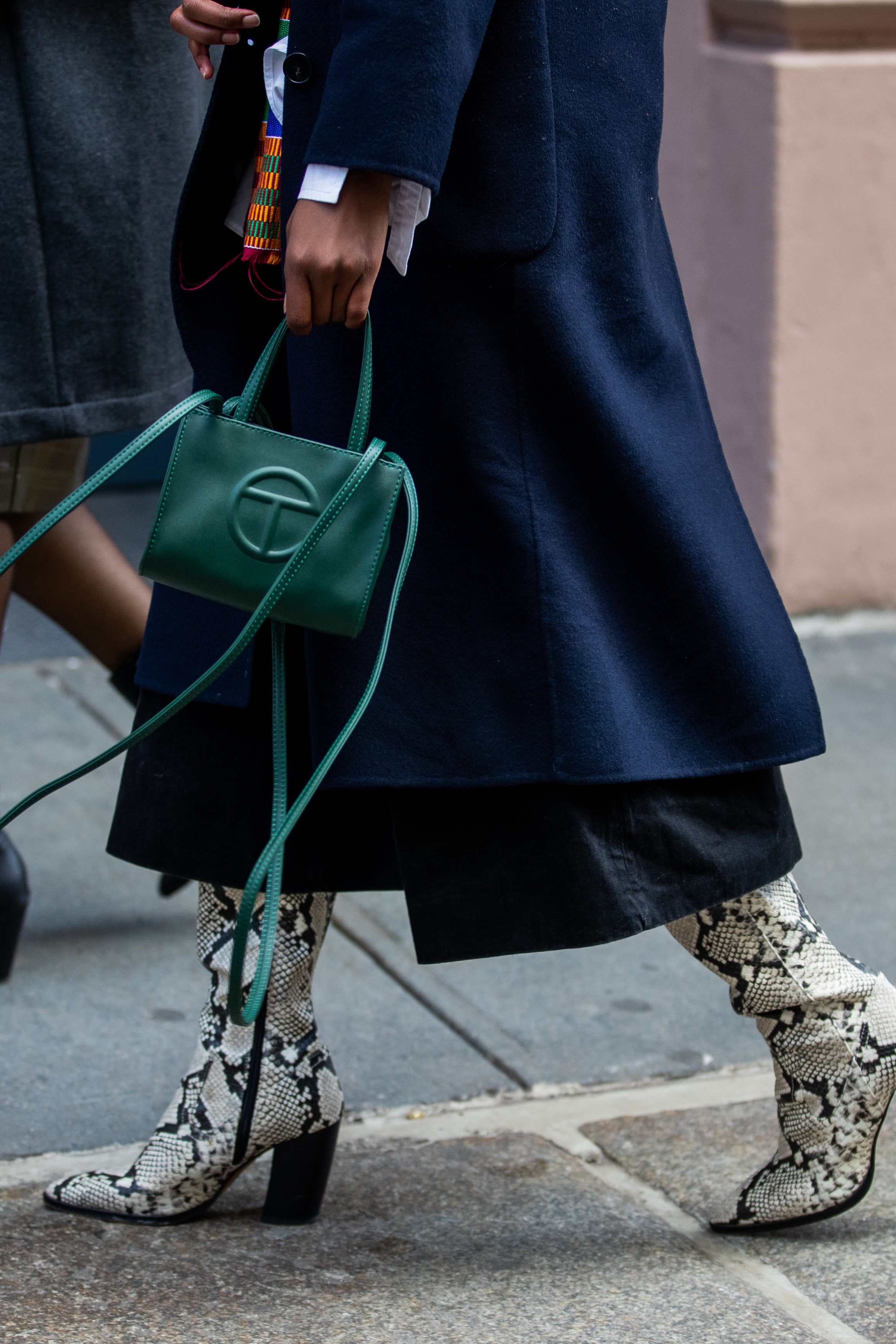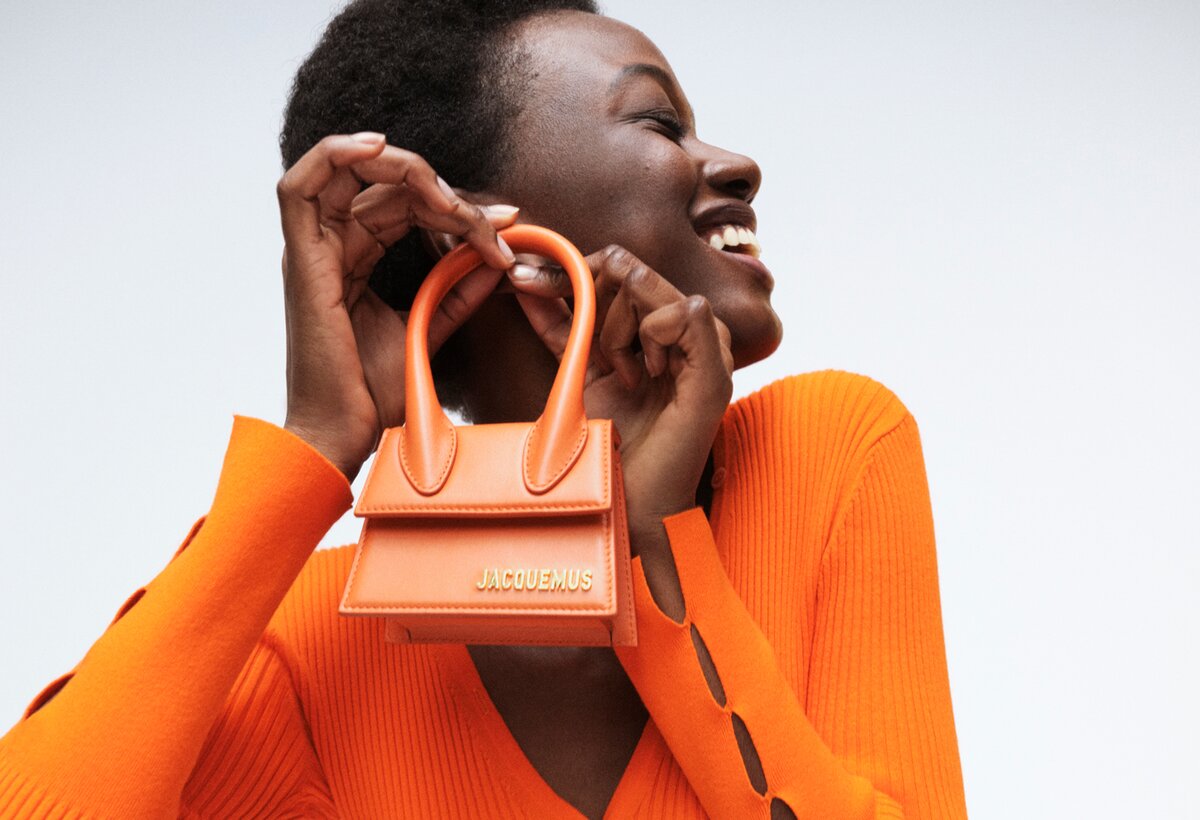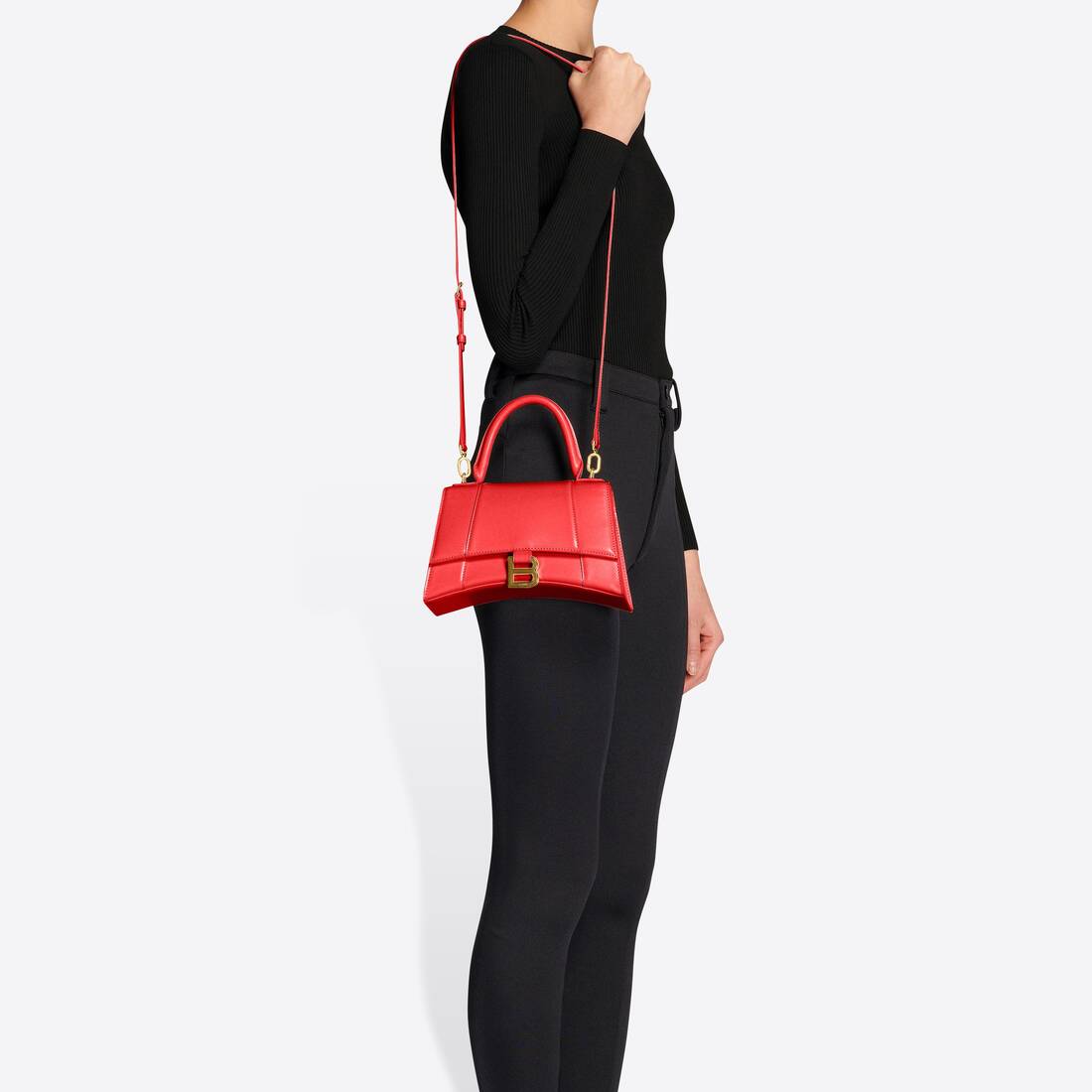 Brands who have fared less favorably include Michael Kors (-38%) and (Hermes) Birkin (-28%).  Additionally, Prada has seen flat growth from one year ago.
Performance by Price Point
As mentioned above, the category for bags is dominated by luxury brands whose styles can often fetch a price point well north of $2,000 (USD).  At the same time, the accessible luxury market has a compelling offering of its own that resonates with many shoppers.  We wanted to see what online sales trends tell us about consumers' appetite for investment in the bag category.
Our e-commerce data shows that, indeed, bags under the $500 price point have seen sold-out rates higher than their over $500 counterparts for the past year (13% vs. 7%). However, there were several distinct points during the pandemic period, including summer 2020 and early 2021, where the premium price points did see higher sold out rates.  Overall, both price categories are seeing uptrending sales trends, a positive sign of the overall health and recovery of the bag category.
Want more insights like these?  Our full report will be published soon - stay tuned!