Images courtesy of Getty, Vogue, and Harper's Bazaar
If you were expecting a subdued showing in London due to all the Brexit uncertainty, think again. In fact, some of the designers seemed to draw inspiration in their collections from the ongoing national tumult, using it as an opportunity to show that London fashion will be just fine, thank you very much.
So with that in mind, what were some of the highlights of the past week in London? Read on for our take on what brought us joy, even with rain in the forecast.
KEY DESIGNERS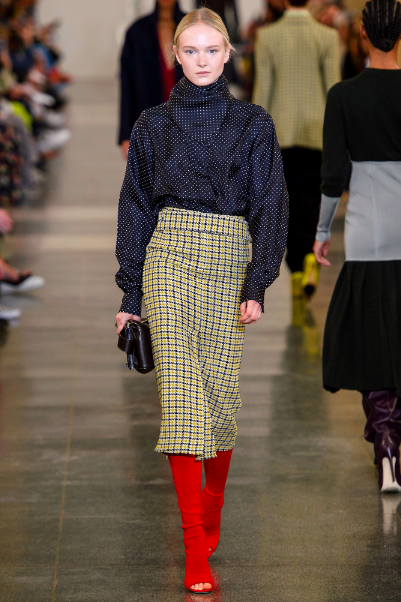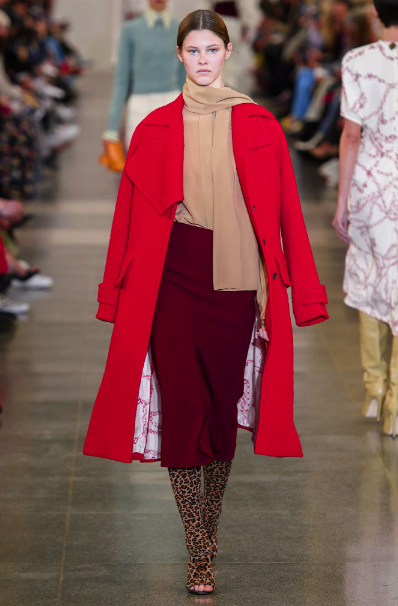 Victoria Beckham Back showing in London after a few seasons away in New York, Victoria Beckham brought our female executive dreams to life with her latest collection. We were particularly struck by her simple windowpane trousers, her peep-toe over-the-knee boots, and her use of tomato red. As many critics pointed out, it really seems like Ms. Beckham shows her best when she's on her home turf.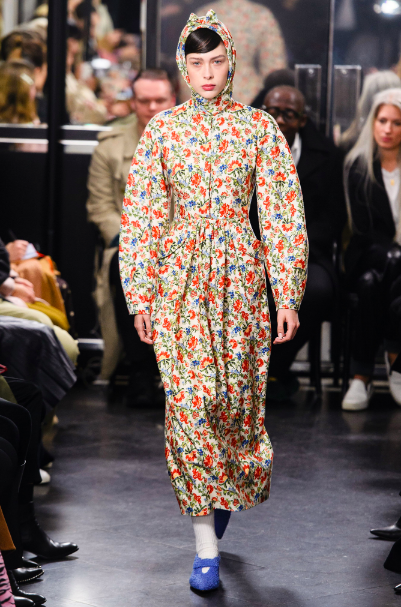 Emilia Wickstead Emilia Wickstead drew inspiration from the wardrobe of the Godfather Trilogy. With that, it was a nostalgic, yet wholly wearable collection that played on layering and suiting. We especially loved her retro floral print paired with cerulean blue shoes. Plus, if you thought pockets in dresses were peak comfort and practicality, think again. A dress with a hood may very well be the answer to all our getting dressed in the morning conundrums.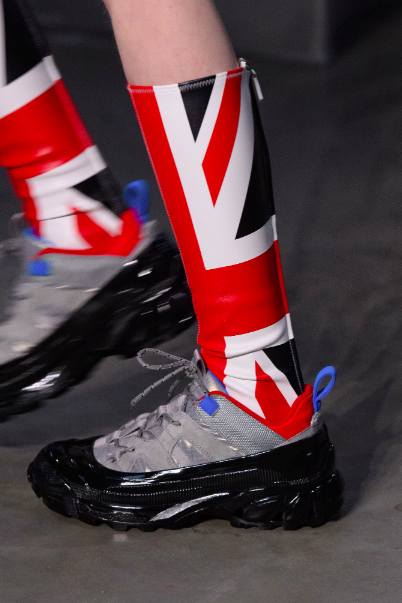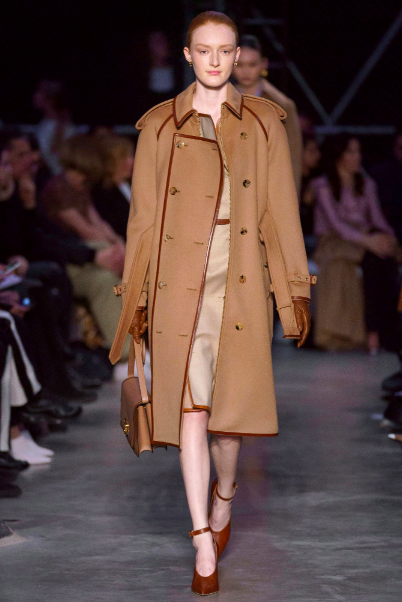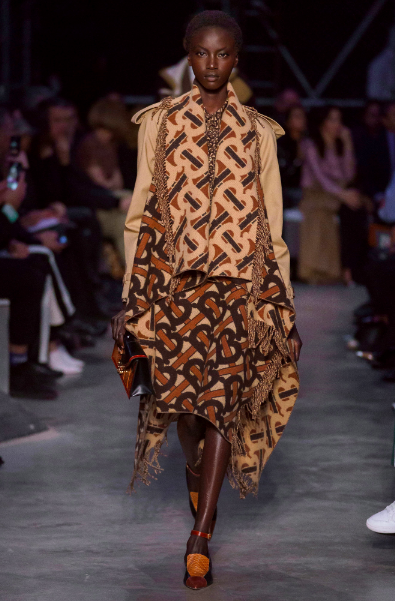 Burberry We debated taking Burberry off this list due to the idiocy of incorporating a hoodie with a noose into the collection, yet we're still tracking how Riccardo Tisci is faring in his newish role as Burberry's Chief Creative Officer. So how'd he do with his second collection? He started the show with casual and sporty looks, building to a crescendo with the polished looks that Burberry is known for. Perhaps sensing the geopolitical moment was right, he highlighted the Union Jack in a few of his casual looks, while also playing with classic rugby striping. His takes on the modern trench included versions with contrasting piping and feathery trim, topped off with blanket scarves emblazoned with the updated Burberry logo. While we weren't blown away, we are increasingly seeing Tisci's vision of the Burberry of the future come to life.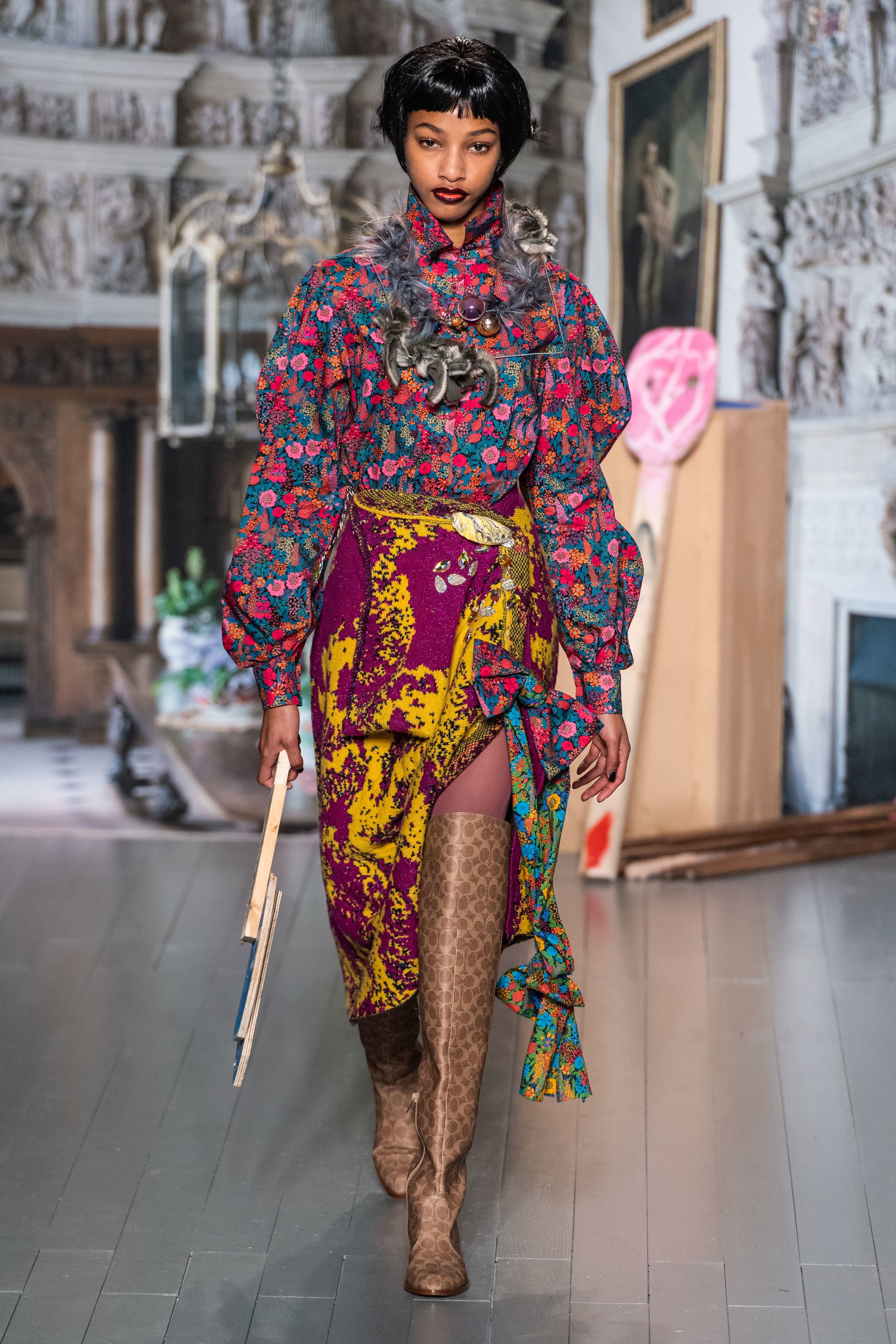 Matty Bovan Matty Bovan makes our list because we're a sucker for a Liberty print. And his take on the classic prints were unadulterated fun, while not all of the looks necessarily so wearable. (But hey, it's the runway.) Nonetheless, as Vogue put it, "This time, his concoction was a brew of Brexit with a handful of medieval witchcraft, and a pinch of anger thrown in: 'An ode to England, really.'" How can this collection not put a smile on your face?
KEY TRENDS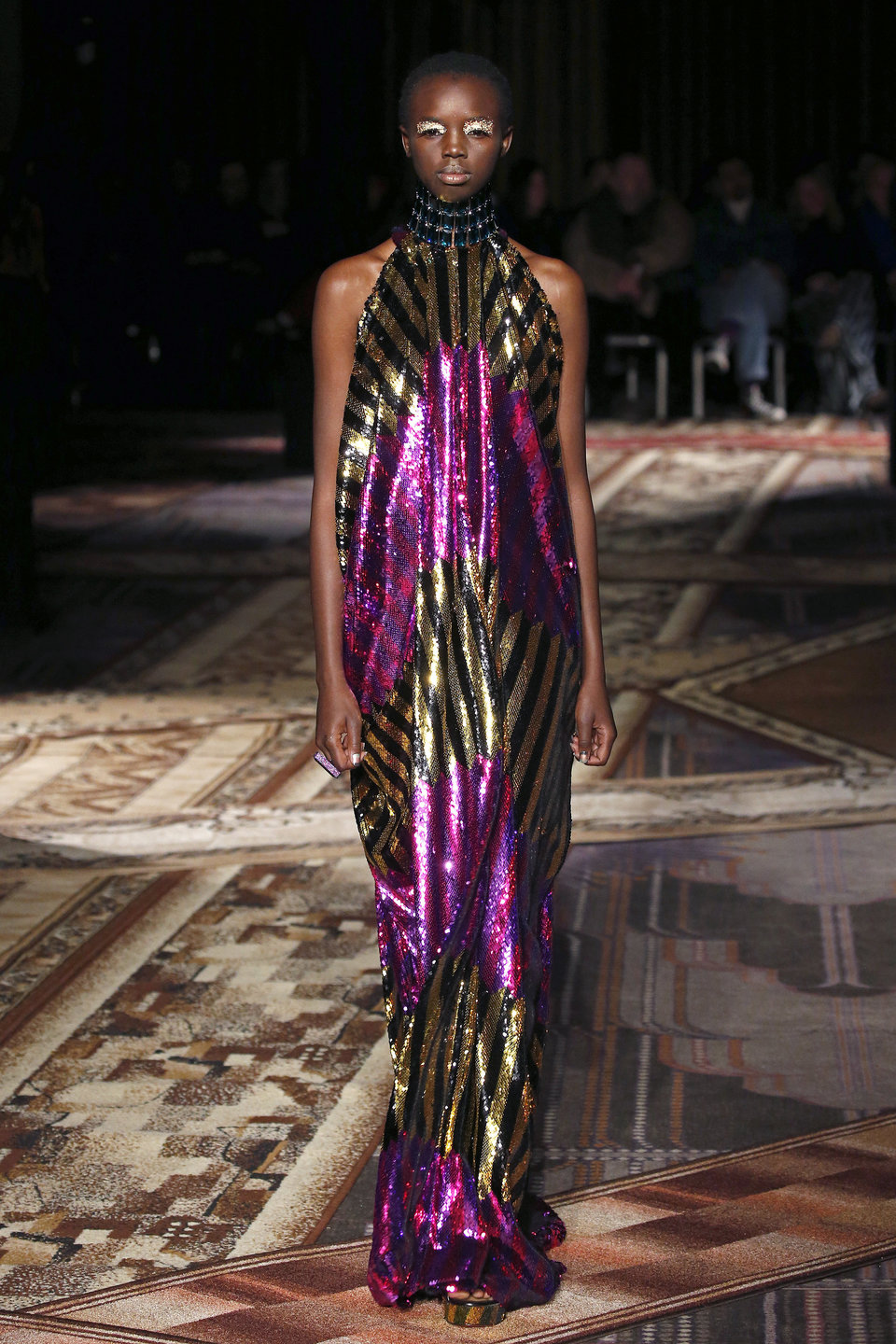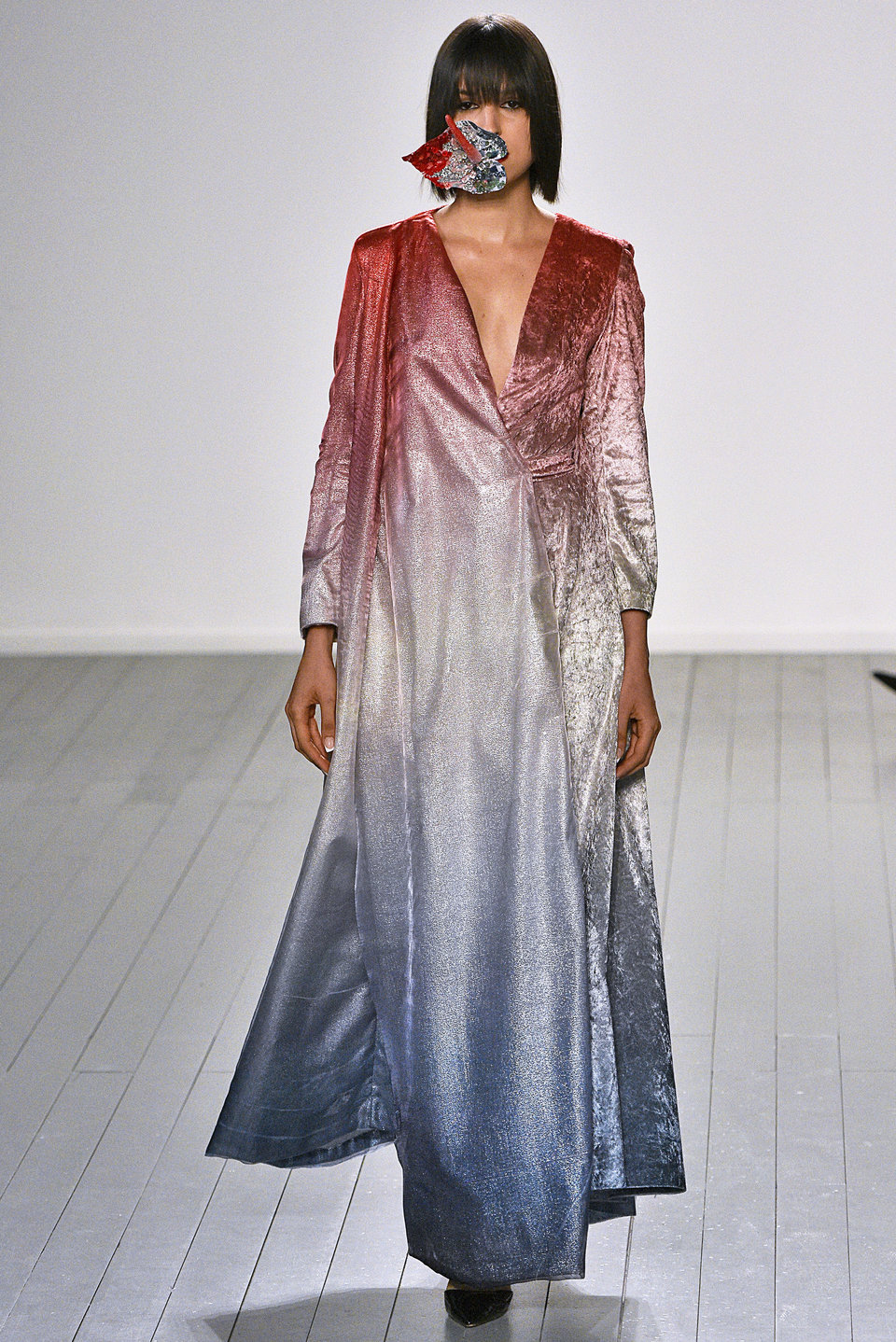 Glitter Overcast skies can't stop us from bringing that sparkle. Designers' visions of FW/19 brought us bedazzled frocks, including Simone Rocha's golden take and Halpern and Marta Jakubowski's rainbow-frosted versions. The key to pulling these looks off? Keeping the accessories simple and to-the-point.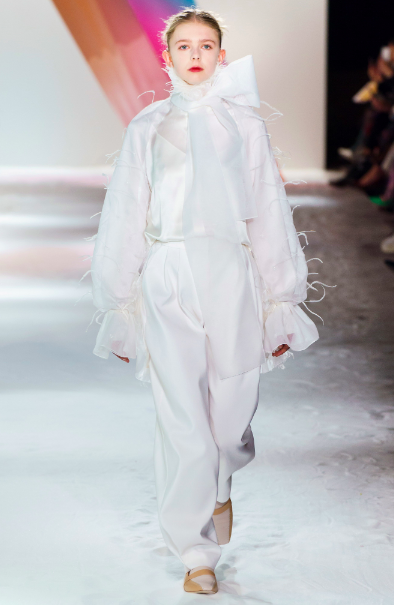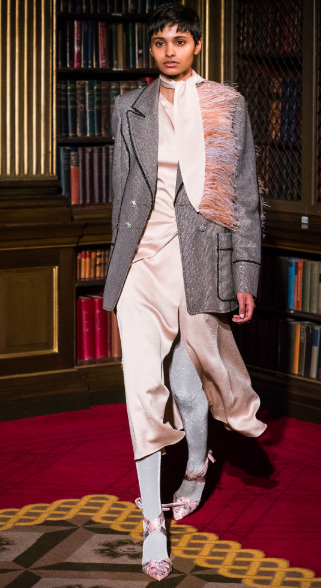 Pussy Bow 2.0 London designers played up the neckline with varying versions of the the pussy bow. Erdem and Roksanda went the oversized route, while Peter Pilotto went more delicate with a thin, feather-embellished version.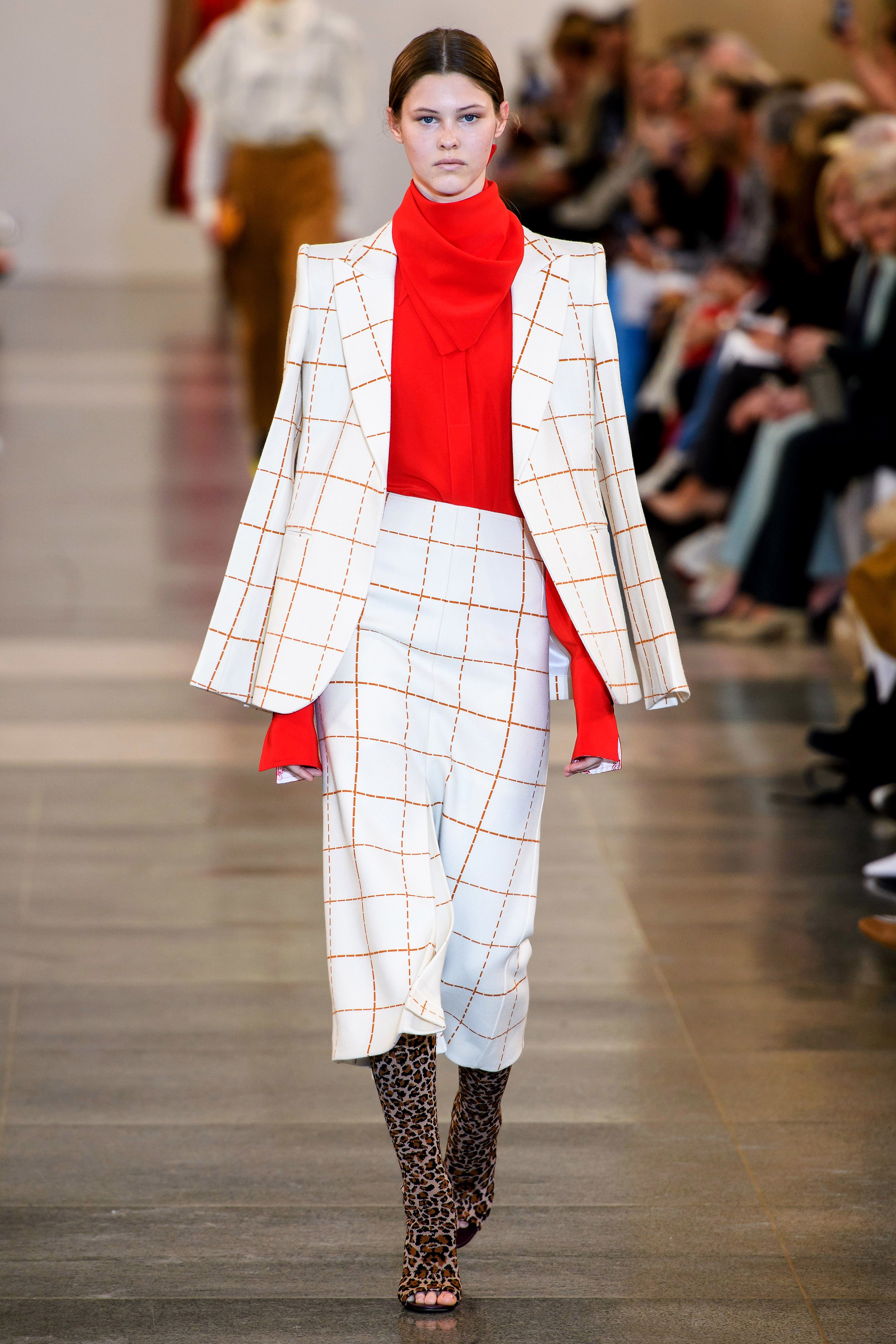 Tomato Red In yet more evidence that designers aren't letting Brexit get them down, one of our favorite colors on display last week was a cheerful tomato red hue. From Victoria Beckham utilizing it as both primary and accentuating color, to Erdem's lacy confection, we think this color, made for the blocking trend, is going to be all over FW collections.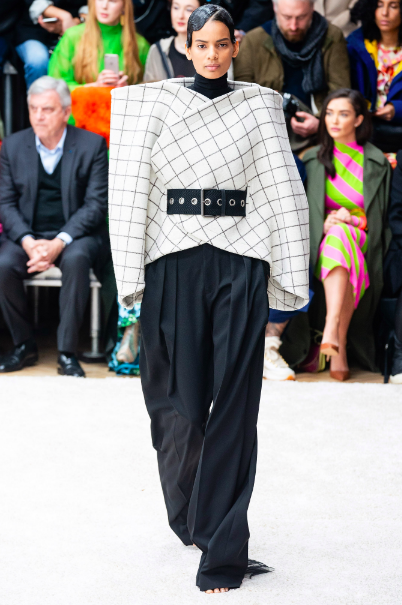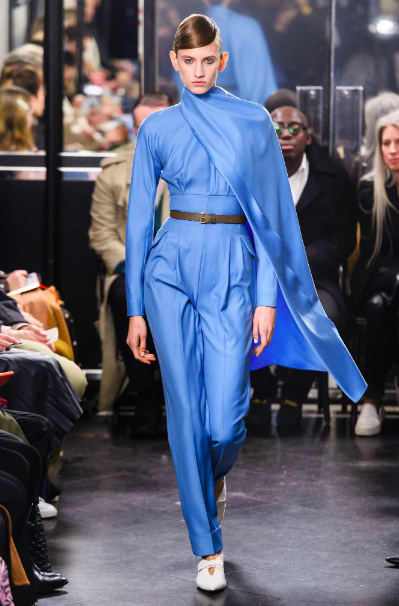 Cinching Whether it's to keep multiple layers of outerwear in place or simply to accentuate the waistline, London designers including JW Anderson and Emilia Wickstead completed their looks with belts both thin and wide in profile.
STREET STYLE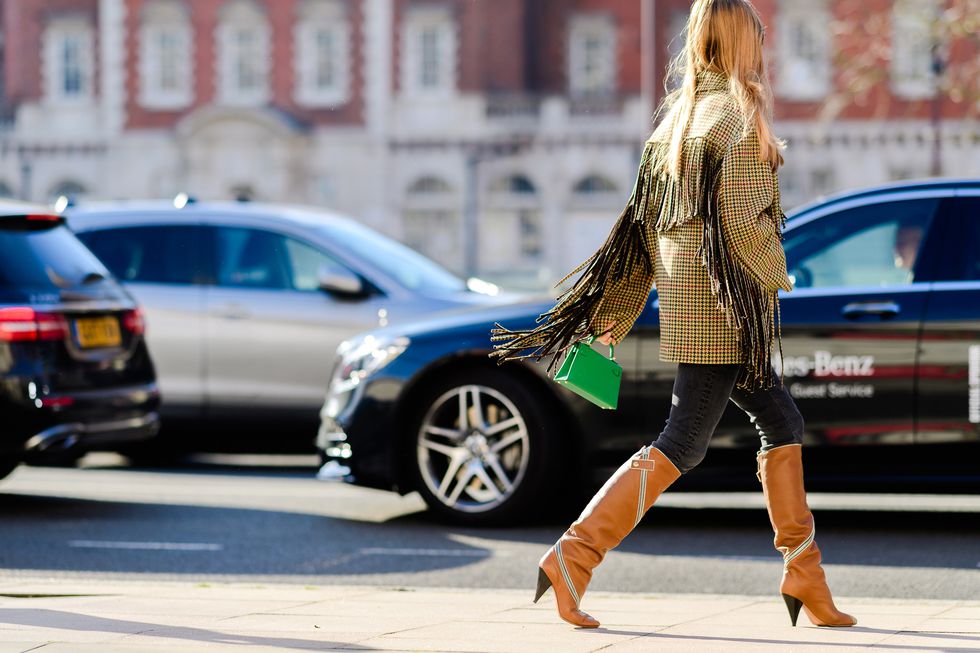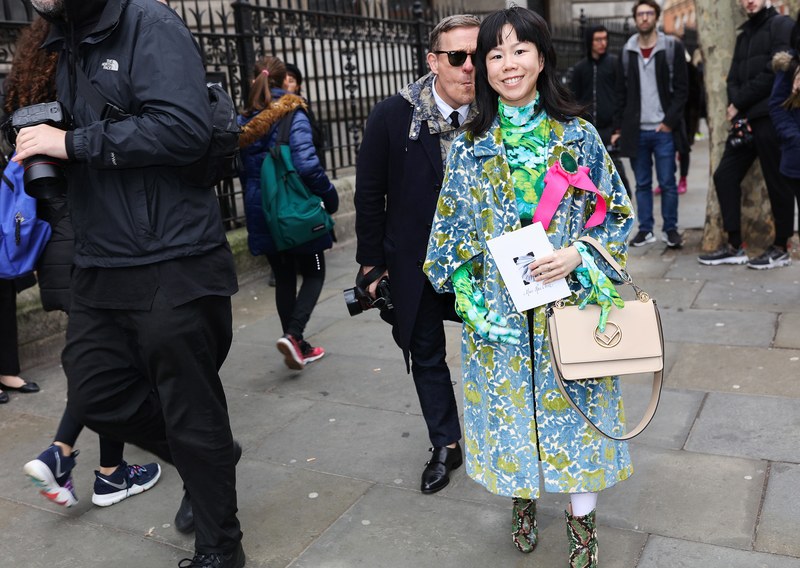 Perhaps the only place where we saw looks that were a bit more tamed down was on the street. (Did you notice it too?) Nonetheless, there were fabulous coats of the floral and fringed kind that definitely gave us influencer envy. We always appreciate Susie Lau's colorful ensembles.
Stay tuned here for more Fashion Week coverage. (Milan and Paris still to come!)