< back to blog home
Holiday Deals Came Early This Year and Timberland Boosts Its Eco-Initiatives
HOLIDAY DEALS CAME EARLY THIS YEAR
This holiday season retailers kept their foot on the promotions accelerator, bringing Black Friday and Cyber Monday to new records. Some of the biggest increases were seen in mobile, as well as click-and-collect, transactions.
On the other hand, there was a decrease in physical store foot traffic, especially to avoid the unwanted frenzy of stampeding customers. "For the first time online prices on Thanksgiving Day were as low as on Black Friday with consumers taking advantage of those deals in record numbers, making Thanksgiving Day the fastest growing online shopping day," reported Adobe Analytics.
We've analyzed the promotional trends and discounting patterns amongst retailers, to see what happened before, during, and after the Cyber frenzy. With that in mind, here is a list of the retailers who broke records during Cyber week— along those that crashed and burned.

TARGET WINS THE TOY BATTLE FOR NOW



Despite the heartwrenching shuttering of Toys R Us, shoppers' demand for toys is unfaltering. Big-box retailers are capitalizing on the absences of America's favorite toy store, and Target is currently in the lead, at least according to Thanksgiving sales. As the demand continues, this may pose a selling opportunity for department stores, grocery chains, and drugstores alike.

Read More

BLAME MILLENNIALS FOR THE INDUSTRY DOWNFALL

Millennials are taking the blame for the death of various industries, due to the stark generational differences in spending habits. Let's face it: they're poor. Differences in spending between millennials and past generations can be attributed to technological changes and economic cycles, especially since the demographic came of age during the Great Recession.

Read More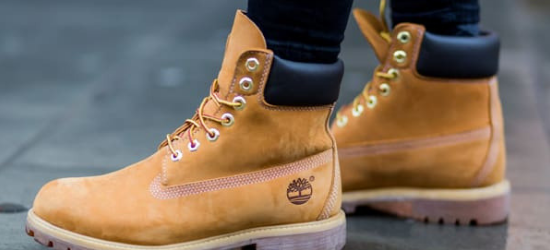 After an eco-conscious collaboration with Christopher Raeburn, Timberland has announced the award-winning designer as its first-ever global creative director. The brand has been a leader in setting environmental standards, and the collab with Raeburn married sustainable craftsmanship and responsible product design.
Timberland and its iconic identity with hip-hop legends may surprise the environmentally-conscious. Nevertheless, the designer notes Timberland's past eco-friendly accomplishments. For example, its Earthkeepers collection utilized recycled plastic bottles in fashion more than a decade before items like recycled plastic puffers emerged.
As Timberland continues to push forward in circular fashion innovation, we're eagerly waiting to find out what's to come.

OVERSTOCK FOCUSES ON BLOCKCHAIN



Overstock has long anticipated the selling of its e-commerce business and plans to complete it by 2019. The pending purchase will allow for the company to focus on its blockchain developments. Its Medici business has been funding and developing blockchain startups, investing in several smaller companies working with the technology. A few include tZero, an online system for trading security tokens development, and Voatz, a blockchain-based app allowing consumers to vote in elections.

Read More

THIS WEEK'S BRIGHT SPOT



This week was all about the in-store and cyber deals. Did you decide to be selfish and splurge on yourself? Or did you take advantage of those discounts to buy holiday gifts? Among the countless promotions piling up in our inboxes and populating our social media feeds, many media outlets offered curated shopping guides. Highsnobiety provided a gifting guide for those who have EVERYTHING. The NY Times curated a holiday gift guide. And we covered the winter trends to aid in your outerwear shopping. Enjoy!

Read More
Read Prev Post
Read Next Post