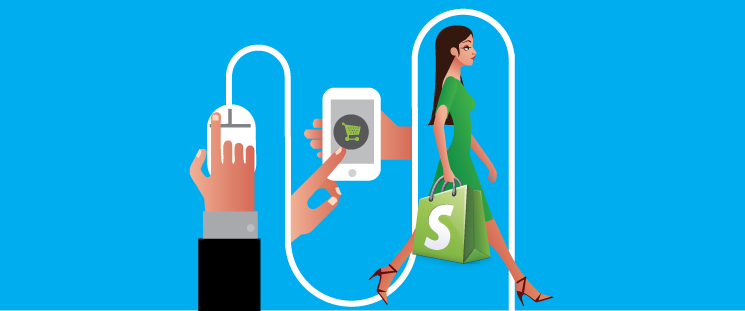 The last mile. The final stretch where nothing and everything can go wrong. For retailers, that last mile is an oft under-considered part of the customer journey that can ultimately drag down their bottom line and chip away at customer equity in ways that aren't immediately apparent. So let's talk about retail's last mile problem, as manifested in both the online and offline worlds.
I Don't Like Surprises
You've made all that effort to lure a shopper to your site, merchandise and optimize it based on their needs and behaviors, ensure seamless product selection and checkout, and that's it. Now you can sit back and watch that order make its way to the customer, right? Not so fast. While it might seem like the lion's share of the work has been completed on your end, this is only the start of the journey for the customer. And if you don't play that anticipation right with regularly-cadenced communications and follow-through with on-time delivery, you will have hell to pay. There's no rage like that of the shopper who didn't get his or her merchandise by the time they expected it. I don't know why, as a consumer, I'm always relieved when I immediately receive that order confirmation email, because things almost never go awry immediately. It's five days later when there's been no shipment confirmation, no update, and suddenly I feel like my credit card and I have been ghosted on. Did they forget about me? Is my package going to someone with the same name who lives five states away? Is there someone in the back gleefully swiping my credit card to the tune of thousands of dollars? I don't know, but rest assured, I'm definitely assuming the worst. All melodrama aside, it's not just that these negative encounters are amplified within one's personal perception of a retailer, it's that these kinds of mistakes happen all the time. When Peoplevox, a warehouse inventory management provider, surveyed e-commerce retailers, 63% of these self-reported that they ship orders late. And you want to know why? More than a third said it was because of inventory issues.
So there are two things to talk about here. The first part is about your back-end systems. As analytics providers, we know firsthand that there is a complex maze of systems that your retail operations depend upon, systems which have unique individual purposes, have likely been implemented over different periods of time, and still have to talk to each other. We're not going to stand here and tell you that cross-system integration is easy or quick, but it is imperative. When your online order capturing systems don't speak the same language as your inventory management system, and you take an order without any fulfilling inventory, you're going to let that customer down. It might only happen once, but you're dialing up the likelihood of kissing their future business buh-bye. As a customer, I don't care one iota about your back-end systems. I just want my stuff to be delivered when you say it will be. The allure of Amazon aside from competitive prices? Fast, predictable delivery times.
So let's talk more about those customer expectations. When we talk about proactive communications and follow-through, a customer should know exactly where their goods are in their journey to the final destination. However, not every part of that journey should be considered equal from the perspective of the customer. When the package isn't yet on the move (and all customer communications indicate this item is in-stock), it looks like you're doing nothing. A ratio of one week spent 'preparing' an order to a two-day shipping turnaround makes it look like you're not working very efficiently. Oh, and don't make the customer click through five different pages to track their order. Order status information should be available with one click through the email confirmation and updated in real time.
Okay, things will go wrong, but get in front of them. Send an immediate alert giving a clear explanation of what happened and how it will be resolved. The moment a customer has to contact you about an order issue, you are incurring operational and customer loyalty costs that could have otherwise been avoided.
Omni-Channel Is A Word Only Retailers Use
Let's set the record straight on this. When was the last time you heard a non-retail person use the term omni-channel? Exactly never. It's internal industry speak that to the customer means, 'I want the item without the time and cost of delivery.' Despite an increasing number of retailers offering a version of 'buy online, pickup in store' services, and major retailers such as Macy's stating that in-store pickups are their most profitable, there are some major gaps in its execution.
Let's play a game of 'he said, she said.' The retailer, 'It's cheaper and more efficient to bundle those orders with other deliveries to that location.' The customer, 'Why is it taking longer for an item to arrive at the store than to my home address, when I can see for myself that this item is in-stock at the local store?' The point is that the customer doesn't see two distinct channels; they are simply looking for the most convenient and efficient way to their desired product. Sure you can try explaining the reasons for longer delivery, but what do you benefit from rationalizing your back-end procedures to customers? Alternatively, you can find a different and faster way to get orders to the store. We'll throw the question out there: should inventory sitting in a store exist in an entirely different universe than warehouse inventory? We're not so sure.
Other gaps in the omni-channel experience? Try finding where order pick-up is once inside the store. While yesterday's stores were never built with today's omni-channel shopper in mind, its placement and treatment can seem very much an afterthought. Rather than sending shoppers on a mission to the farthest corners of the store, reinforce your commitment to delivering convenience by making in-store pickup easy to find. If a shopper is frustrated in their mission to get the one thing they came for, do you really think they'll be in a browsing mindset once they finally arrive at their destination? Other details of in-store pickup that can make for a great omni-experience? Easy access to dressing rooms to decide on the spot whether to keep or return, seamless on-site returns, and pickup hours that accommodate busy consumer lifestyles. If you're going to do omni-channel, do it right.
Hello, Does Anyone Work Here?
These days I feel like I have one of two retail store experiences. It ping-pongs between 'I'm clearly the only customer you've had all day,' or 'I guess I'm going to figure out how to run a cash register.' If you've noticed an increasing amount of the latter, well, it likely has something to do with the painful and ongoing job cuts hitting the retail sector. As of this writing, 2017 retail job losses have exceeded 60,000 in the States. All this leaves us wondering whether, amid all this cost-cutting, it is possible for retailers to still deliver customer service that makes it worth even going into a store.
The first issue is what results from reduced staffing to cover unchanged square footage and store hours. Namely, there is little time for anything other than the bare necessities, let alone keeping the store from looking like a scene straight out of a real-life apocalypse. Retail Dive's recent study found that 62% of people choose in-store over online so they can 'touch and feel' the products. So if I can't find the item I want, and it's coupled with an unpleasant store environment that has me compulsively re-folding sweaters, what's the point of coming in at all? It's easy to see store staffing as a quick way to cut costs, but the price to customer loyalty ought to give you pause.
The second and related issue is, if you're barely able to manage customer checkout, who answers questions and has time to educate themselves about the product they're selling? You likely guessed it, but the other key reason people come to stores is to get product questions answered from someone who lives and breathes it. Sure, customers can get answers online, but there's nothing like an informed (and non-pressuring) sales person to give one the confidence that this is indeed a sound purchase decision.
That last mile we mentioned before? The customer has a choice too: come back for more or divert their loyalty to another place. Resources may be increasingly strained but what remains must prioritize excellent service from start to finish.