As society is changing and starting to shed gender norms, and consumers' shopping behaviors are pivoting as they demand greater inclusivity and diversity, unisex and genderless fashion is on the rise. Non-binary models are on the runways and in campaign imagery at a greater rate than ever before, and brands are marketing genderless and unisex designs at a rapid pace. Genderless was even a focal theme at New York and London Fashion Week for SS23, where garments usually reserved for one gender only were presented in an androgynous fashion that went beyond all preconceived gender identities.
Are we seeing the end of gender in retail and e-commerce? We examined the genderless fashion movement and looked to the data to give us answers.
Unisex Product Availability
According to a survey from Statista published in September 2022, younger generations in the US are most likely to buy more gender neutral fashion -  85% of Gen Z respondents, and 75% of Millennials, said they were thinking about buying more gender-fluid apparel.
How are retailers responding to this demand? It's evident that they are starting to cross over gender lines in order to cater to this younger demographic and align with this fresh mindset of shoppers. In the US, average product counts marketed as unisex or genderless have grown 500% since September 2020, and the European market is seeing a similar trend with a growth rate of 325%.
By having merchandisers no longer assign a garment to either the mens- or womenswear category, retailers and brands are opening up the opportunity to capitalize on spending power from gender-non-conforming shoppers, as well as having consumers discover product from a category or assortment they previously might not have thought to explore. As the demand is strongest within the younger demographic of shoppers, it is important for retailers and merchandising teams to decode what this means for the future of retail and their assortment strategies.
Top Unisex Product Categories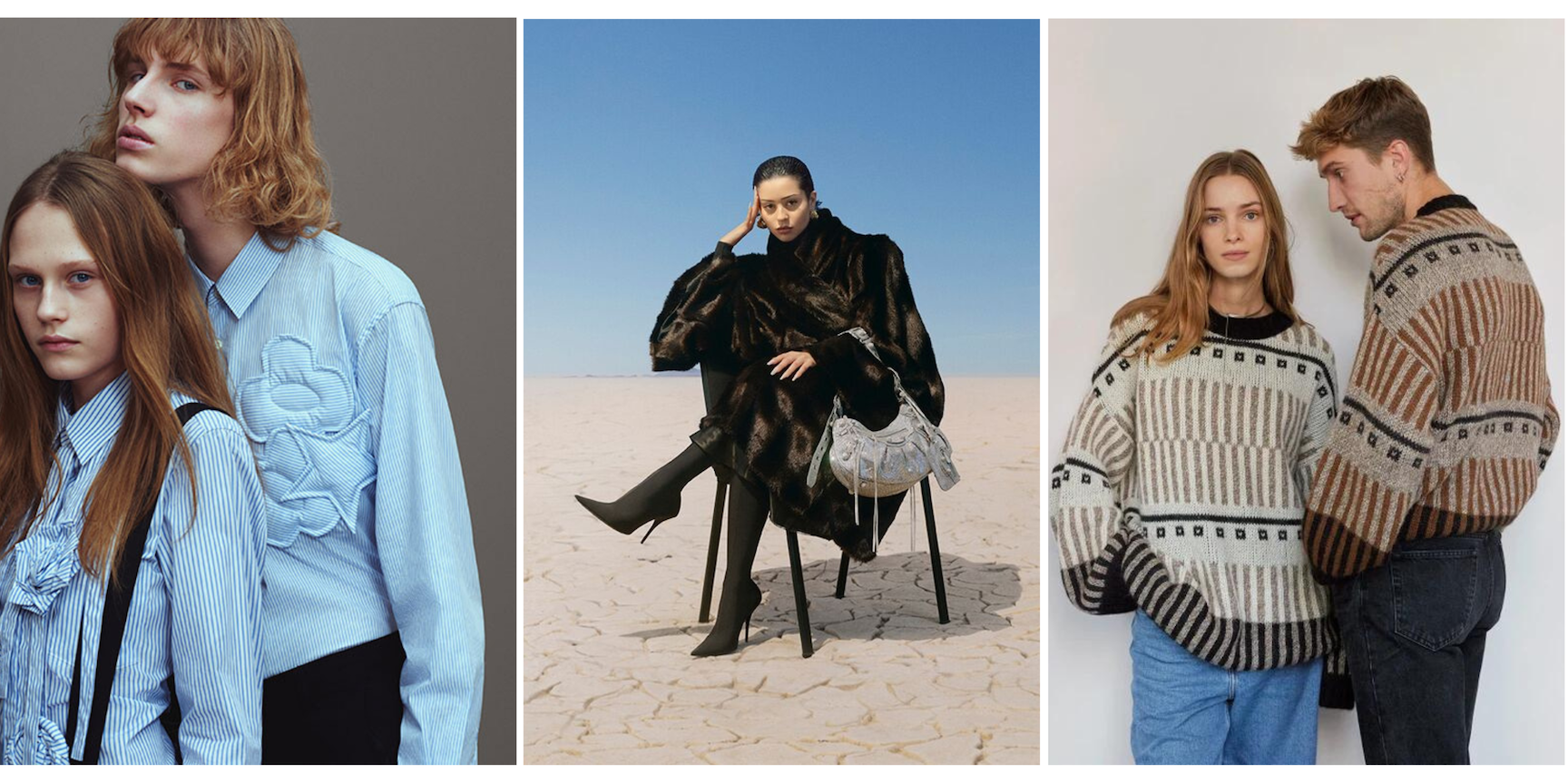 On runways, the genderless trend has made its presence known across product categories. Bustiers, skirts, dresses and corsets, garments traditionally seen on and marketed towards women, are modeled by male and non-binary models, and historical menswear uniforms like sharply tailored suits and power shoulders are being styled with high heels to cross the imaginary border between genders.
We looked to StyleSage data to see how this translates in the e-commerce landscape. Shirts and tops is the top unisex category, making up 21% of the total unisex offering in the US. Sweatshirts and dress shirts were prevalent in the assortment, but so were more stylized pieces like cropped button downs and corseted t-shirts.
The second leading unisex category is handbags, making up 15% of the total assortment, and this offering includes all sorts of styles, ranging from utility driven ones as tote bags and camera bags, to more decorative crossbodies and clutches. Ultimately, since bags don't have to account for different types of fits and sizes, it makes sense for them all to be marketed towards everybody.
Unisex Brand Highlights
Which brands are embracing the non-binary fashion movement? We looked at three different ones and analyzed their strategies - including genderfluid, genderful, and genderless.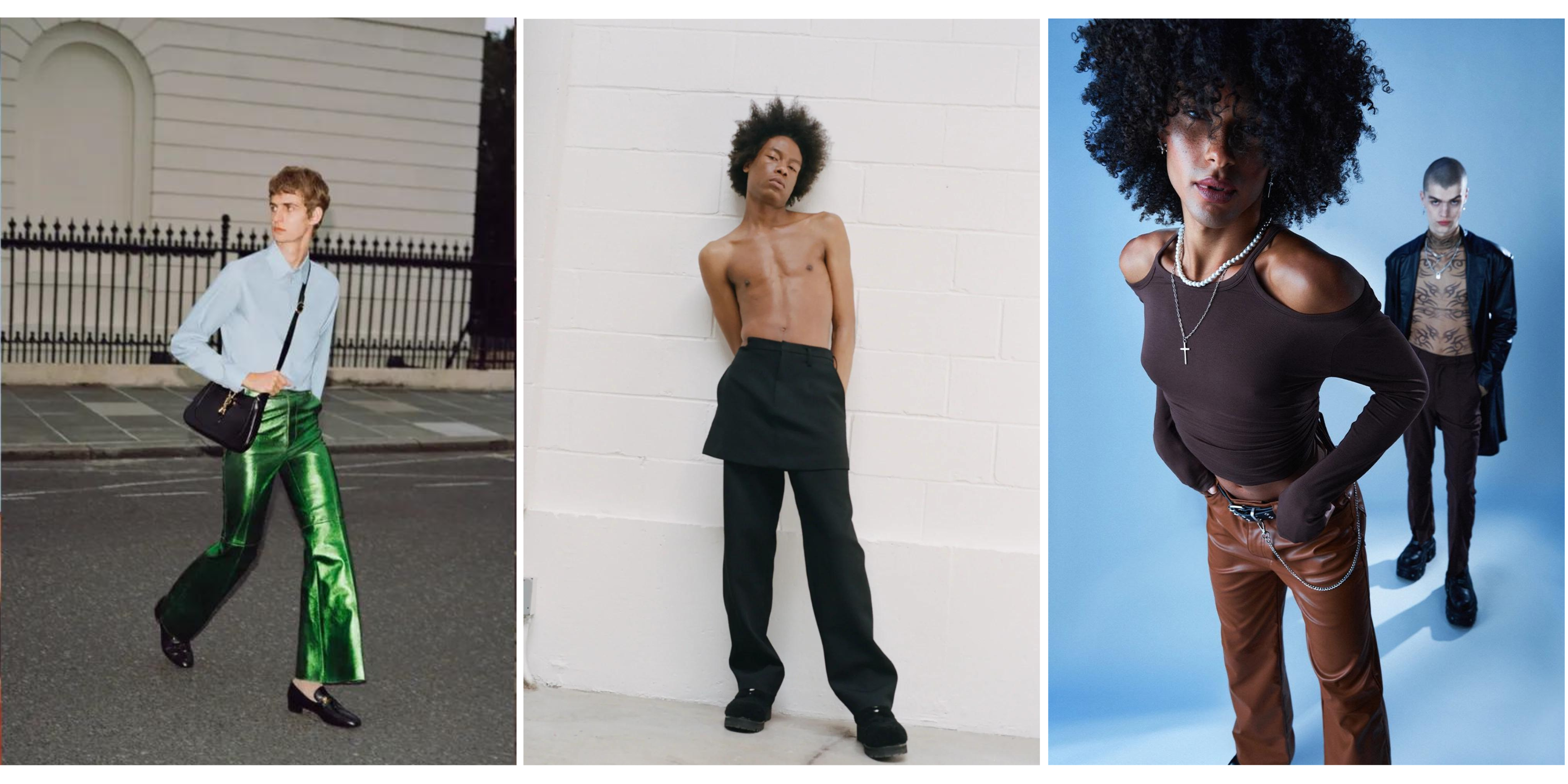 Gucci
Italian luxury giant Gucci caters to gender fluidity in their Gucci MX collections that set out to deconstruct preconceived binaries and question how these concepts relate to our bodies. Launched in 2020, the line uses gender-neutral models, or simply shows the garments through a flat-lay. Rather than claiming the garments being genderless or unisex, Gucci markets the line as gender fluid. While the MX line can be found in a separate tab on the site, the apparel and accessories within the capsule also co-exist in both the mens- or womenswear categories. Gucci MX is priced on par with the rest of Gucci's offerings and remains at a true luxury price point.
Altu by Joseph Altuzarra
Altu by Joseph Altuzarra self-describes as a "genderful brand that reimagines and challenges traditional notions of dress through the lens of adolescent curiosity and uninhibited gender expression. Genderful encompasses the plurality of an individual's presented identity and encourages positivity within the spectrum of gender presentations and expressions."
The line blends traditional female and male expressions, and even the size scale lives outside the gender binary. Sizes simply range from 0-9, and shoppers regardless of gender identity are encouraged to measure themselves and look at a detailed size chart to find the best fit. All styles are modeled with multiple gender expressions, and the website doesn't divide anything into either men's or women's - everything simply lives within its own product category. A highlight of the line, their Skirt Pant, is a seamless example of genderful that merges a mid-rise mini-skirt with a straight-leg pant.
Altu is not only more inclusive in gender expression and sizing but also in pricing strategy. Compared to Altuzarra, Altu sits at a lower more contemporary price point, but it's also important to note that the products are more understated with cleaner silhouettes. Altu shirts and tops have an average price point of $274 dollars, compared to $822 at Altuzarra.
Zalando
German e-tailer Zalando recently announced a collaboration with Phluid, marketed as a genderless line designed to pull fashion out of its binary gender constraints. The capsule is linked to their private label men's brand Yourturn, and while all pieces are merchandised and labeled as unisex, consumers have to click into their men's assortment in order to find it.
A noteworthy part of Zalando's and Phluid's strategy is that they offer a true accessibly priced line. The highest priced piece, a vegan leather short coat, retails for €70, and most pieces retail for €35 or less.
Unisex Merchandising
As retailers and brands take different approaches to genderless, genderful and unisex, it is also being merchandised in multiple ways. While some brands are fully embracing the genderless and don't even confine to the categories menswear or womenswear, many retailers still let the unisex offerings live within these boundaries.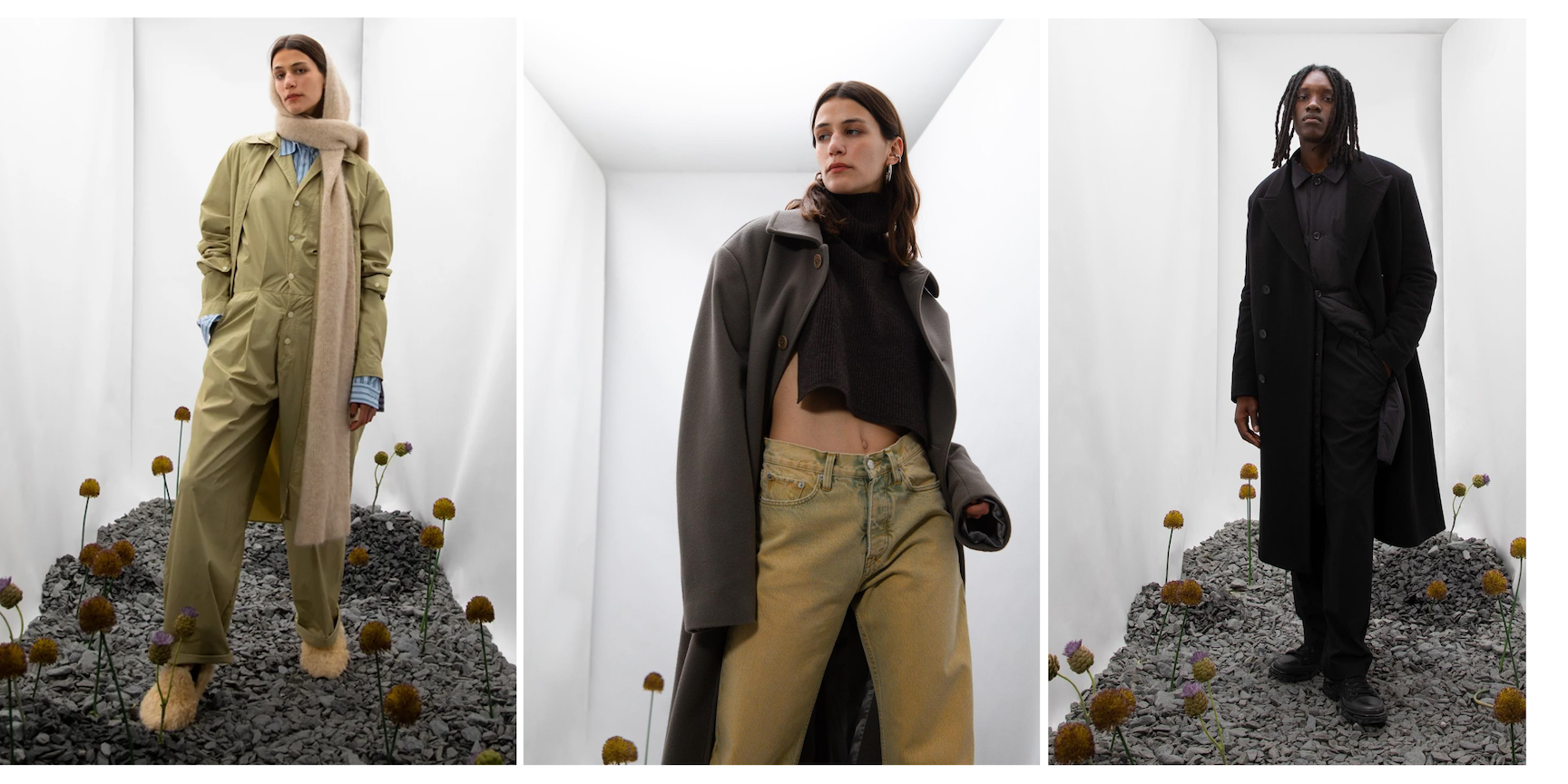 HOPE Sthlm
Swedish brand HOPE Sthlm markets their collections as "style before gender" and encourages shoppers to explore the full assortment rather than just one department. All garments are labeled with both men's and women's sizes, but nonetheless live in either the men's or women's category.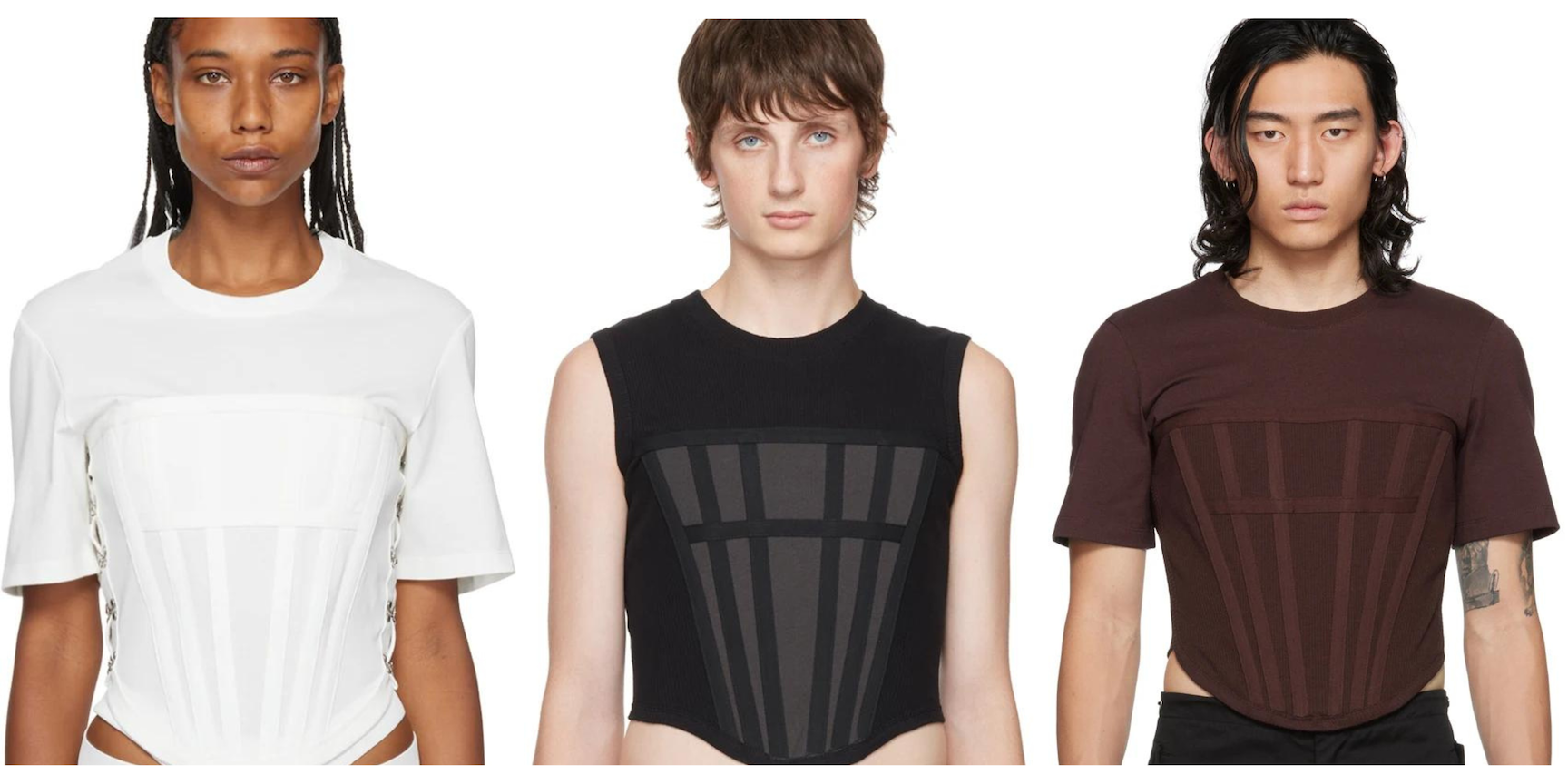 SSENSE
Multi-brand e-commerce retailer SSENSE has a fresh take on merchandising unisex and genderless fashion. The platform is divided into the traditional womenswear and menswear brackets, but the same garment can live within both spaces. For example, a Dion lee corseted top is merchandised within the womenswear category, and simultaneously lives in the menswear category here. Rather than creating a separate unisex or genderless category, SSENSE simply shows the clothes in different ways to adhere to multiple gender expressions.
It is clear that while menswear and womenswear remain popular categories to separate fashion assortments into, new and existing players on the retail market are striving to become more inclusive.
As genderless and unisex is becoming progressively more mainstream, it is an important strategy for brands to consider in terms of both merchandising and marketing. Want even more detailed insights on genderless fashion? Clients can check out our in-depth trend reports inside the platform.