Did you catch the headline last week that select J.Crew stores are going to start selling an assortment of their sister brand Madewell's products? We're all aware that J.Crew's had a rough road in recent years, while Madewell continues to thrive with its more niche assortment and following.
This headline piqued our interest for a lot of different reasons. But our biggest question was this - J.Crew is one of many parent apparel companies that house a portfolio of brands that, in theory, are well-diversified, whether that is by demographic, price point, or product type for sale. So all this leads us to wonder, exactly how differentiated are these two brands and is there any cannibalization risk here?
What better place to check than the e-commerce data? In this week's Truth By Numbers, we have some interesting stats for you on these sister brands.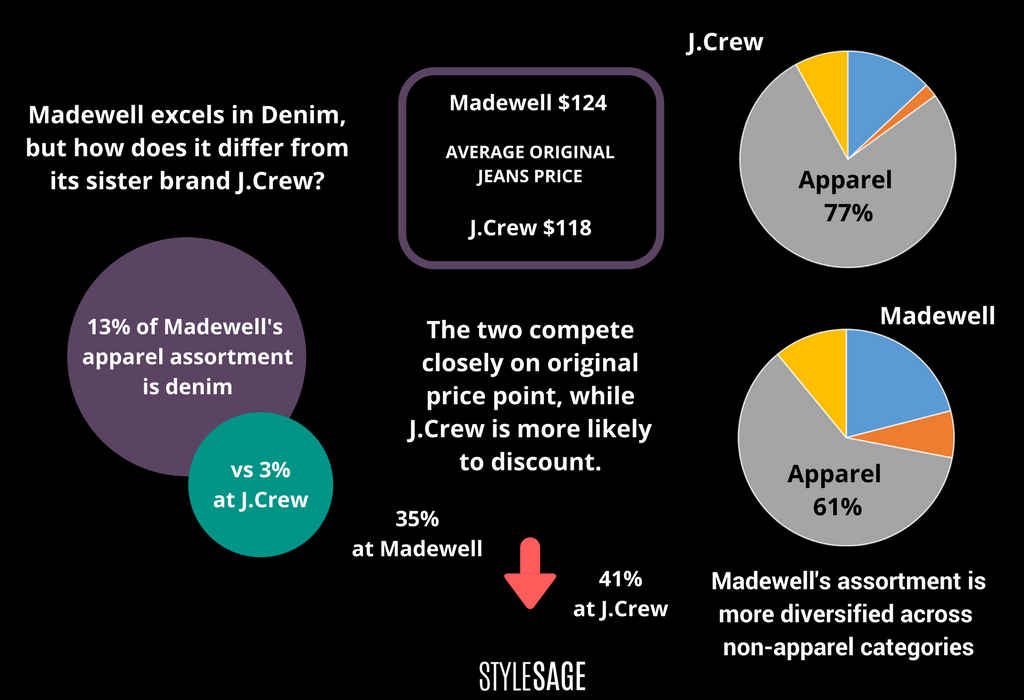 Without taking into consideration that there are indeed different design sensibilities in place for each brand (and Madewell is only for ladies while J.Crew also plays in menswear and kids), from the assortment structure, the two look more similar than not. The biggest differences? Looking at overall structure of their womenswear categories, J.Crew dedicates more virtual real estate to apparel SKUs than Madewell. Madewell has made an effort to really diversify its offerings across jewelry, bags, shoes, and other gifting categories. When you drill further into the apparel categories, where the two veer away from each other is in Swimwear and Denim. J.Crew has nearly 10x the number of swimwear SKUs, while Madewell has significantly more denim SKUs than J.Crew (13% vs 3%). We also noticed that Madewell has made a bigger play in intimates than J.Crew.
And because we know that Denim is really Madewell's signature category, we dug a little more into these numbers to see if the price points vary. And well, the original asking price is quite similar, $124 at Madewell and $118 at J.Crew. But the distinction of original asking price here is key - you're significantly less likely to see ongoing promotions and item-level discounts at Madewell versus J.Crew. The below current homepages being evidence of such differentiation. (And trust us, customers are all too aware of this difference.)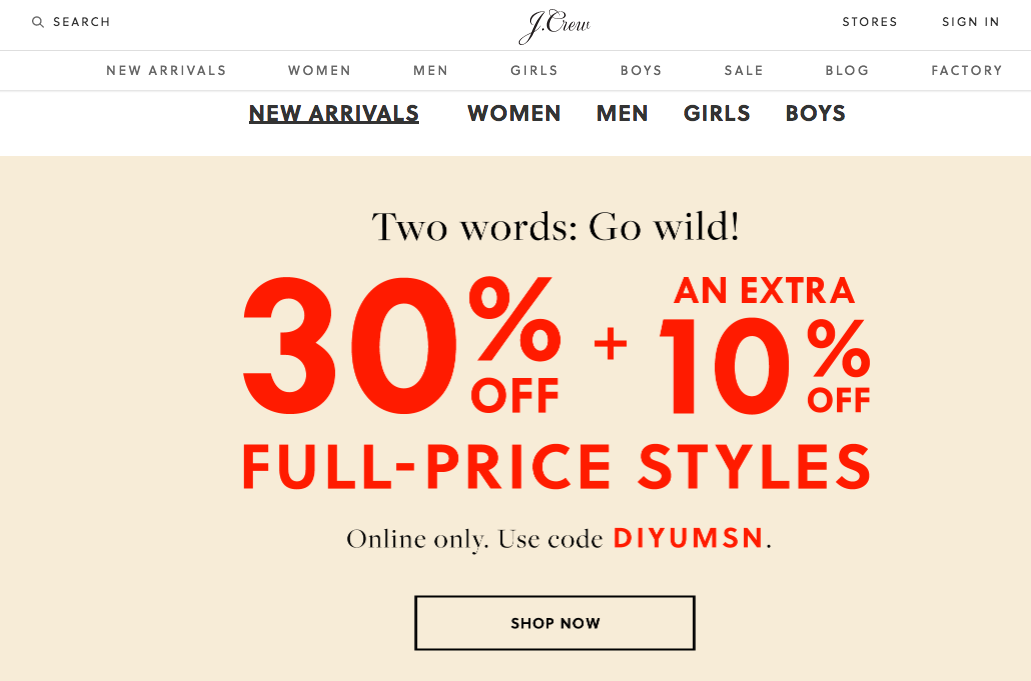 So while we think there's shared strength in the two joining forces in this way - and we do have a lot of faith that the design aesthetics and marketing tactics vary between the two brands - we would say that they need to be very careful on the pricing and products they choose to co-habitate inside those J.Crew stores.
Find all our Truth By Numbers features here.