According to experts on the subject of psychology, 2020 is the year for "JOMO" or the "joy of missing out." To experience JOMO is to understand that it's the counterpoint to the "fear of missing out" or "FOMO" that social media breeds.
As Psychology Today states, "JOMO is essentially about being present and being content with where you are at in life." In a nutshell, it's putting down the phone, stopping the endless scrolling, choosing self-care, and opting to stay in.
After the obligation and indulgence of the holiday season, a reset which involves making time for oneself makes perfect sense, really. But this JOMO theme is bigger than a seasonal reset, and according to Michael Janiak, founder of branding agency Pattern, he's seen a major uptick in the number of brands who are trying to project a "homier, cozy aesthetic." He goes on to say, "There is, obviously, a broad and easily explainable reason for this: Right now it's working because people just want to feel safe."
But this is far from a trend if you're Danish, where this is deeply embedded in the culture and has a name, hygge, whose "key ingredients are togetherness, relaxation, indulgence, presence, and comfort. The true essence of hygge is the pursuit of everyday happiness and it's basically like a hug, just without the physical touch."
So with that in mind, what does one wear when you want to feel like a hug? While it's true that you can wear anything while staying in, it can also be an art form perfected when wearing the right cozy and luxe materials.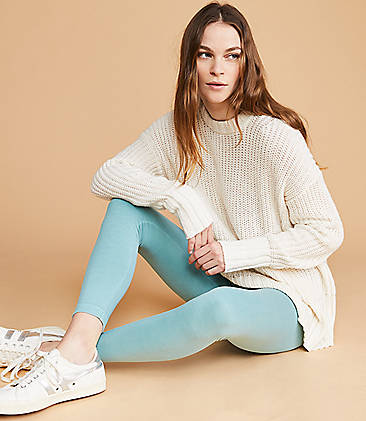 Loungewear (left to right): Brooklinen, SKIMS by Kim Kardashian, and Lou & Grey
Let's first consider which items of clothing are best for avoiding the spotlight. Many call stuff for staying in "loungewear," and it's a loosely defined (and fitting) category, one that's adjacent and sometimes overlapping with activewear and sportswear. It typically covers items including bottoms, either leggings, sweatpants, or joggers; tops, including sweatshirts, hoodies, and tanks; and underpinnings like camisoles, briefs, and robes. The key thing about all these loungewear items is material and how they feel on: cozy, comfy, soft, and well, lounge-y. To that end, you'll often see those exact words used in product descriptions, and the materials themselves include super soft cotton blends, French terry, and cashmere.
In recent months, all kinds of brands are getting into the loungewear business. To start, there's Brooklinen whose primary business is actually bedding, and who launched a loungewear line meant to make it more or less impossible to get out of bed. And then there's Ascena standout Lou & Grey, while small and mighty with only 13 store locations, has also carved out a fine niche for itself focusing on more casual lines of apparel and accessories or as they put it, clothes that are, "so. crazy. soft." And digital native Summersalt, a brand that originally specialized only in swimwear, has now branched into the areas of loungewear and travelwear, with cashmere and french terry pieces meant to mix and match.
So if you wondered why cashmere sweatpants were a thing, now you know.
How else do we know that we're reaching peak JOMO? To start, customer search trends are telling us that interest is rising. As we review data going all the way back to 2018, we see more shoppers are searching for the terms "loungewear."
Search interest for loungewear hit its two-year peak in mid-December 2019, clocking in 40% higher than the same time in 2018.
Our Trend Radar data which breaks down online search trends by category and keyword, further shows that search volume for the terms "lounge underwear" has increased 134% from one year ago. "Robes" has also seen an increase in interest, rising 26% from one year ago.
Since we know shoppers are definitely searching for loungewear, let's take a quick look at the e-commerce data to understand how retailers are responding to the JOMO opportunity.
One data point quickly tells us that cozy-wear is on the rise in retailers' assortments. We looked at a selection of retailers from high to low, to see how many items of apparel used the words "cozy," "soft," or "lounge," in the product title or description.
And we can see that from last year at the same time, there's been an 11% increase in the average number of products with those keywords.
When we break it down by product category, we see that four key categories including tops, pants, sleepwear, and sweaters/sweatshirts each saw a YOY increase in the number of products that mention the cozy keywords. Of the four categories, tops and pants saw the biggest increases YOY, increasing 16% and 14%, respectively.
What should brands and retailers takeaway from all this data on coziness? First off, make sure shoppers can readily find your loungewear, particularly digitally merchandising it in an easy-to-find place. And don't forget the important keywords we've mentioned for coziness.
And while we may first think of cooler weather when considering coziness, it's true you can find "hygge" in all seasons. With that in mind, don't forget to consider materials like silk, linen, and bamboo that will achieve this effect no matter the season.
Next up, don't constrain yourself to creating loungewear that stays home. (Remember when activewear was only meant to be worn to the gym? Exactly.) Just because it's comfortable doesn't mean it's not meant to see the light of day. Consider some of the more creative offerings below to get that spark of lounging product excellence going.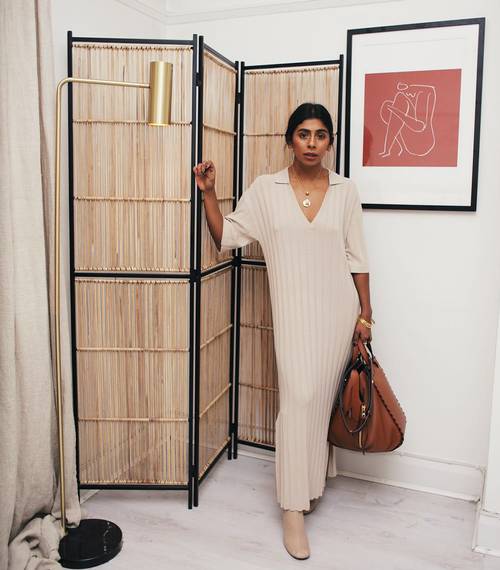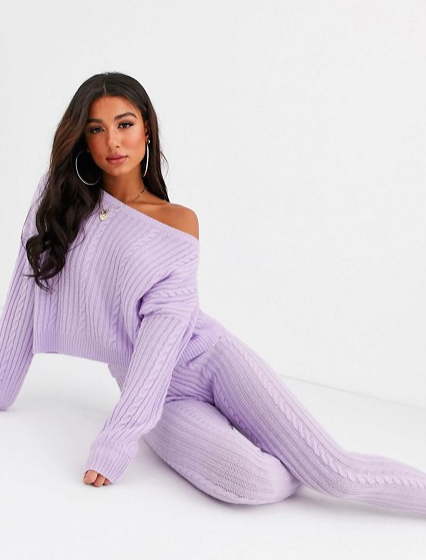 How are you thinking about JOMO and your product assortment?
For StyleSage clients, head to the "Trend Reports" module to see our latest report on the loungewear topic!