The Ultimate Luxury
Somewhere over the course of several moves, including an international one to-and-from Asia, I Marie-Kondo'ed the hell out of my closet. During this process, the pieces I kept coming back to were those with a story attached to them...pieces that I had purchased on a trip or vintage ones from another time and place. Their value to me was as much about how I had come to have them in my possession as the item itself.
It turns out I'm not alone in my increasing attachment to vintage shopping. If you think about it, vintage is the ultimate of consumer luxuries. The odds are extraordinarily high that you alone possess this item, yet this experience (and smug feeling) is not exclusive to those with the most to spend. For those who may be less convinced about the merits of vintage, let us school you a bit on how the vintage industry has gone from Grandma's musty closet to a chic global marketplace.
'Vintage Has Been Hijacked By Marketing'
Let's break down what vintage actually is. If you want some entertainment, take a look at this Ebay conversation thread where there were some very distinct points of view on what vintage is. Technically speaking, the word 'vintage' refers to a specific year, and it historically meant something between 50-100 years old. However, and according to one enlightened Ebay seller, 'marketing has hijacked the word vintage.' And she's not wrong. One look into the inventory of vintage stores will uncover plenty of items that are not old at all. The more commonly accepted standard these days is that a vintage item must be at least 10 years old, but there's plenty of room to fudge there. (Let's be honest, this is fashion after all.) It's also worth pointing out some vintage-related categories. Resale refers to more current and recent season items, of either new or slightly used condition, and consignment stores tend to sell a mix of vintage and resale items.
So setting aside the vintage debate and the role marketing has played in bringing its sexy back, what else is driving the growth of the vintage industry? Well, no conversation about shifts in retail is complete without talking about our beloved millennial-ish demographic. So what do we know? While they're increasingly skeptical of brands, the ones they do gravitate towards give them a means of expressing their individuality in an authentic manner. Their disposable income (and it might be quite limited) is prioritized towards experiences. And they value less waste. Enter the vintage market with its previously-owned, unique inventories.
Speaking of price, what's interesting about vintage is that it covers such a wide spectrum; you can find a vintage t-shirt for $5, or if you're feeling baller, you can purchase a vintage Birkin bag for a no-big-deal $200K. Essentially, for some more-coveted and known brands there are certain established price bands and premiums for age and condition, but for many other vintage products, pricing can seem entirely arbitrary. And that, coupled with vintage's inherent scarce nature, is its essence and allure.
The fashion industry has never been short on nostalgic themes, and the vintage market has been both an inspiration to and a beneficiary of these sentiments. With trend cycles accelerating and spinning off into smaller mini-cycles powered by social media, consumers have never had more diverse and super-curated channels by which to access and purchase their micro-trend of choice. Embroidered Japanese kimonos? Distressed Levi's denim from the 70's? No matter what shape your vintage vice takes, a world of formerly discarded treasures is yours for the taking.
Small and Scrappy
Much of the vintage market, as you might expect, has been fragmented and hyper-local; future inventory is unpredictable. There's no guarantee of what vintage resellers will find at estate sales or flea markets. Furthermore, the nature of selling vintage garments includes challenges such as accurate representation of an item's condition, as well as convincing buyers to take the bait when items are, more-often-than-not, non-returnable. But some of the smartest vintage sellers out there are taking a simple yet extremely successful approach to selling their wares, going straight to the Insta. With a constant stream of fresh items in their feeds, you can literally feel the adrenaline and overwhelming urge to get your paws on an item before anyone else can. (Two of our favorites are Pretty Penny in Oakland and Fox and Fawn in Brooklyn.) There's no disappointment like that of just missing out on a one-of-a-kind item.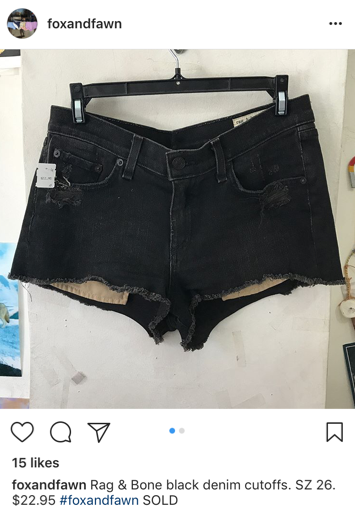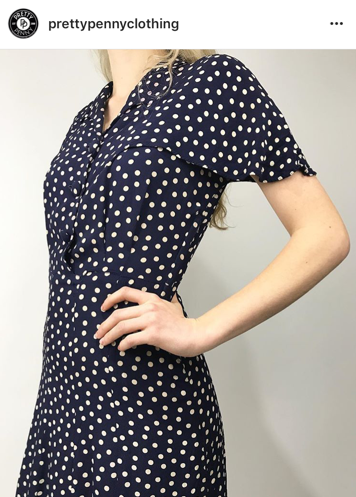 Another way in which the vintage industry has grown up is through pop-up retail. If you wander down SoHo's Broadway in New York, what was traditionally the stomping grounds of the national brands, is now home to an increasing number of pop-up retail venues. Go inside any of those pop-ups, and you will see purveyors of merchandise of both the new and vintage variety. This is something that would have been unheard of even a few years ago, but the vintage industry has been quick to react, and rightly so, to this prime opportunity.
A version of the pop-up, and seriously one of the highlights of my year, is the Current Affair show, which travels between a few major US cities. Its curated and unparalleled selection of vintage fashions, that even the most discerning and steadfastly non-vintage shoppers would fall head over heels for, is truly a sight to behold. It was, in fact, through their Instagram feed first, and the IRL show second, that I became a (now proselytizing) vintage convert. Its vendors hail from local, national, and even international locations, and by participating in these events, they are able to build up a stronger and more geographically-diverse fan base. (And trust us, these purveyors often have a cult-like following.)
We suspect Current Affair's success will continue and inspire other spin-offs as the vintage market continues its metamorphosis.
Still skeptical? We were too, but we think some of these photos might just convince you to give the vintage market another chance.