Images courtesy of Vogue Runway, Gorunway.com
While all eyes may now be on Paris, we'd be remiss if we skipped over the highlights of London and Milan. It's a bit like picking your favorite kid, but below you'll find some of our favorite things from Milan and London.
Bottega Veneta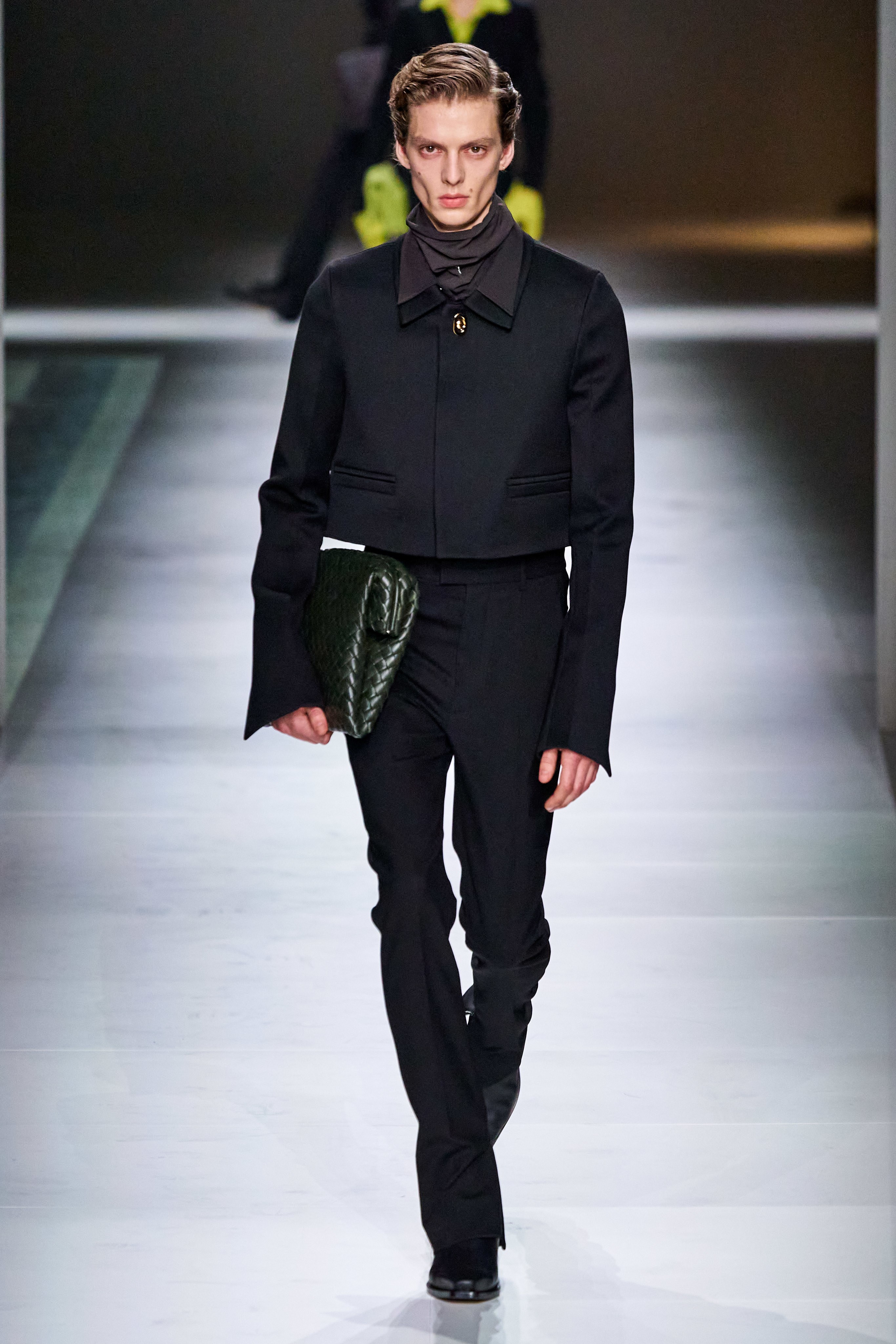 Have we mentioned how much we love #newbottega? We're far from alone in our adoration of designer Daniel Lee's reinterpretations of this heritage house's designs. His show in Milan highlighted an unraveled but altogether polished version of the house's signature intrecciato woven design. While there were plenty of clutches on the runway, we were drawn to the oversized, and we mean really oversized, renditions of the bag. But one of our favorite fashion week looks so far, the floor-length nude sequin dress with an open back. So simple, yet so chic!
Prada
While the fashion world was abuzz with the news of Raf Simons joining as co-creative head of the storied Milan fashion house, we are still thinking about the accessories we saw on the Prada runways. We have a strong intuition that we're going to be seeing more of these miniature belt and neck-hanging bags this fall and winter season. Practical? Not so much. Fun? Oh, absolutely. And more evidence that the fringed and "unwoven" look will be one of the fall's key accents could also be seen on the Prada runway.
Gucci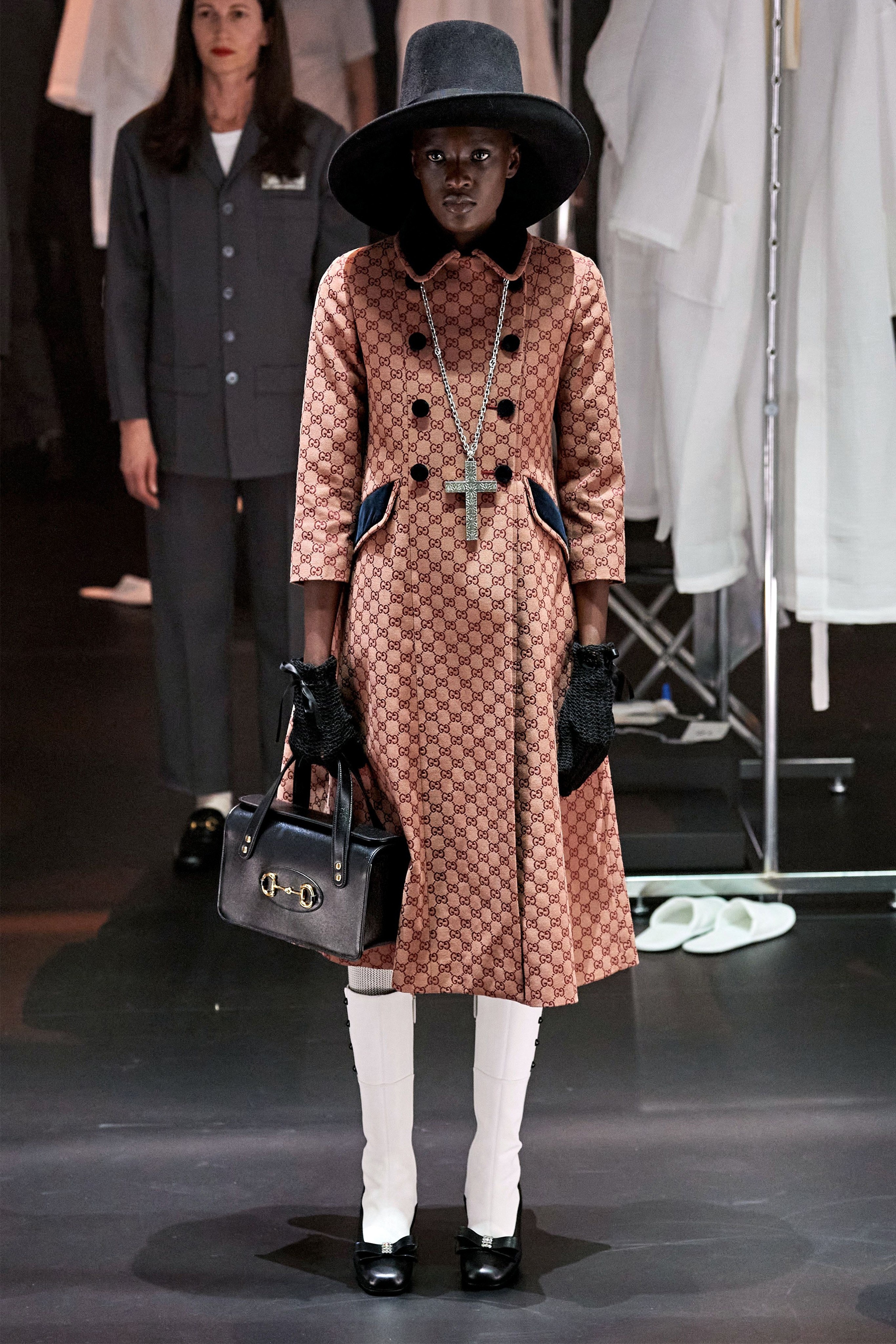 Alessandro Michele, Gucci's creative head, commands attention, and this season was no different. While this time around we saw no shortage of eccentricities in his show, we were particularly drawn to his flared leg suiting profiles, as well as the structural bags with the signature horsebit hardware.
Missoni
Knitwear is a growing category for many ready-to-wear brands, as its versatile nature makes them classic investment pieces. Well Missoni obviously knows a thing or two about knitwear, as it's the line's bread-and-butter. Their ideas for fall and winter 2020 include lush outerwear in rich purple and blue tones, and slinky polo-necked tops and dresses.
Versace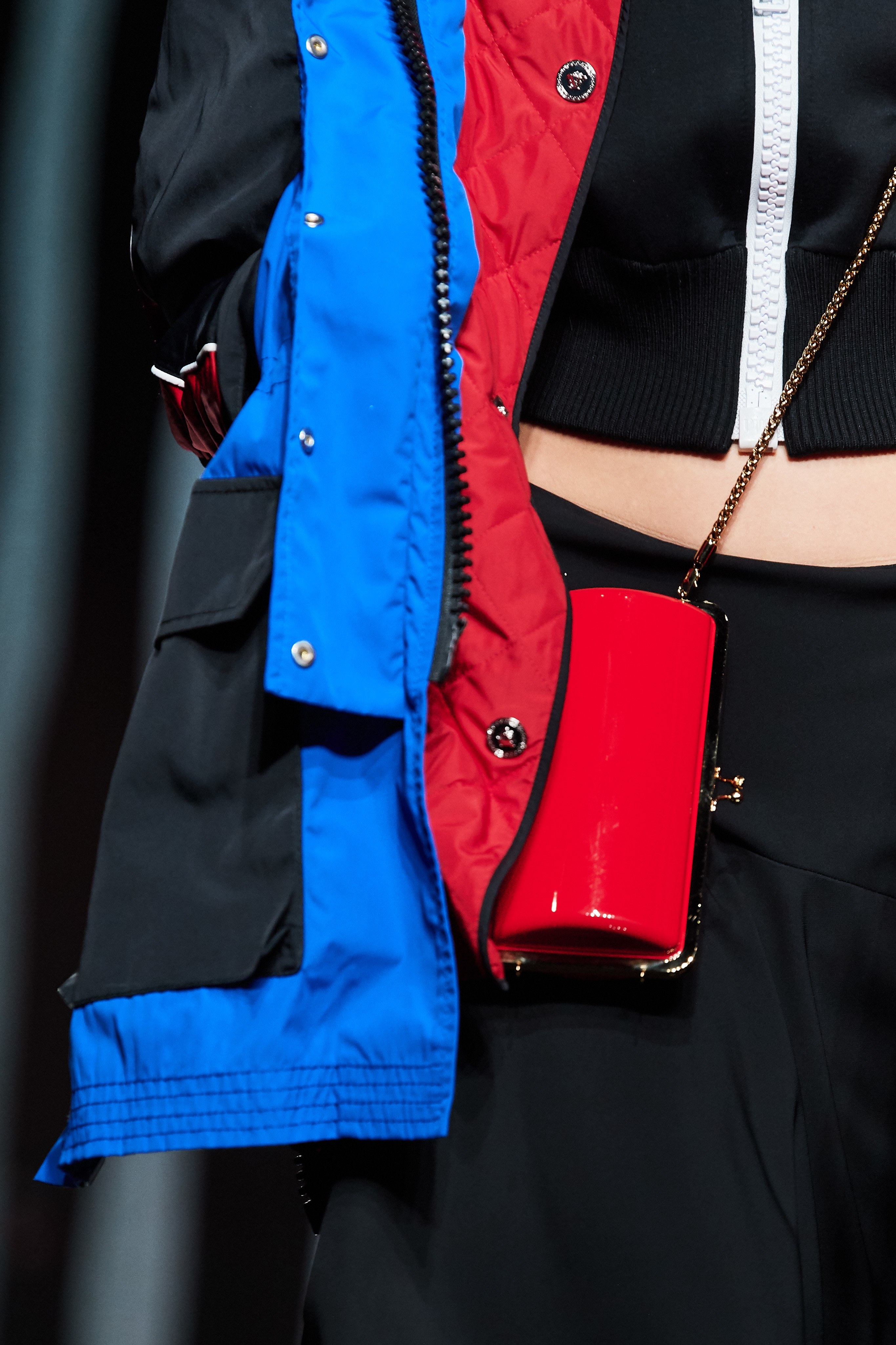 We've never put the words preppy and Versace in the sentence but, well, here we are. With Capri Holdings acquisition of Versace a few years ago, there's an increasing focus on "daywear," which you could clearly see in start of the show. This was one of the label's most wearable collections to-date, but of course there were the clashing prints and glitzy evening wear we've all come to expect from Donatella Versace.
JW Anderson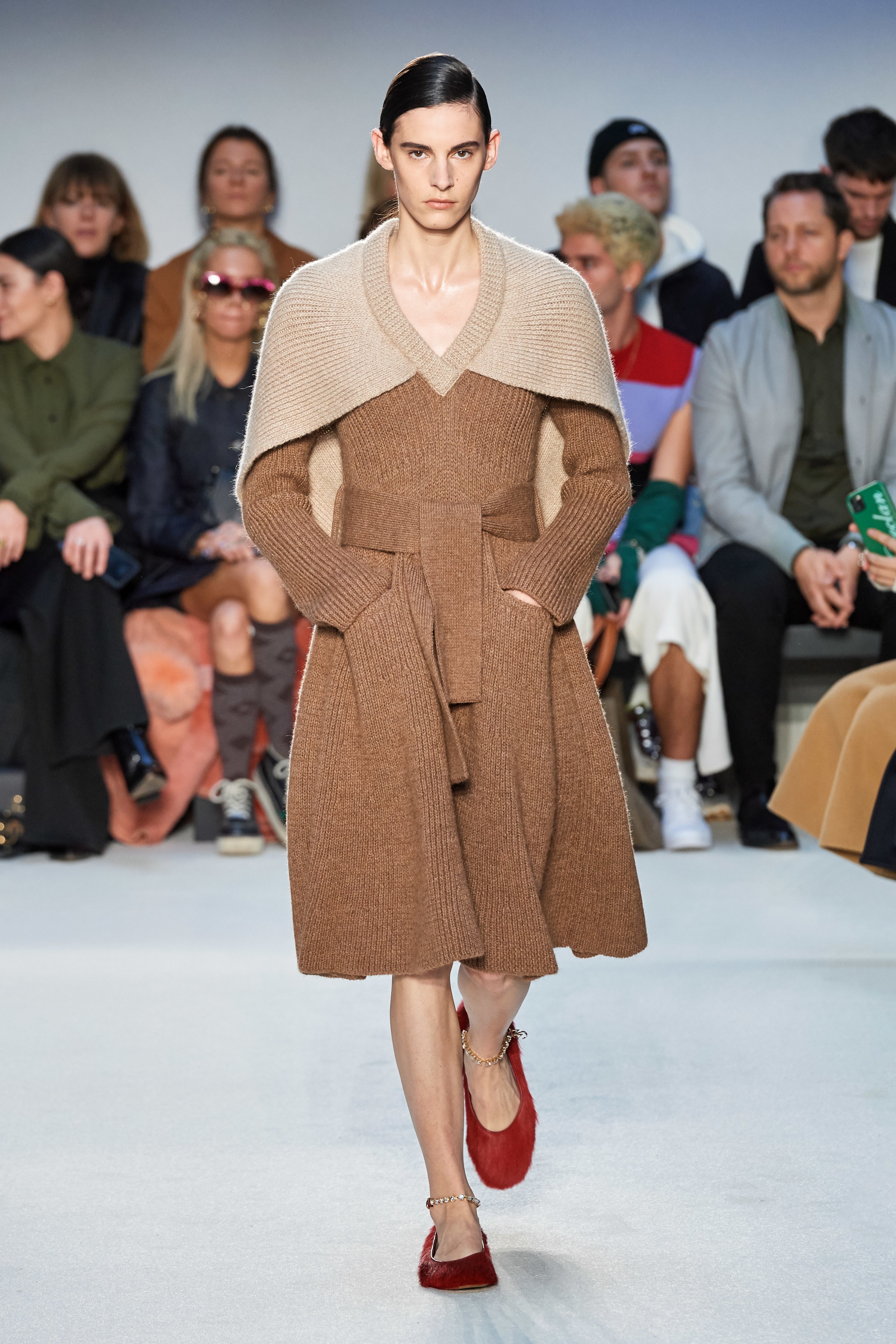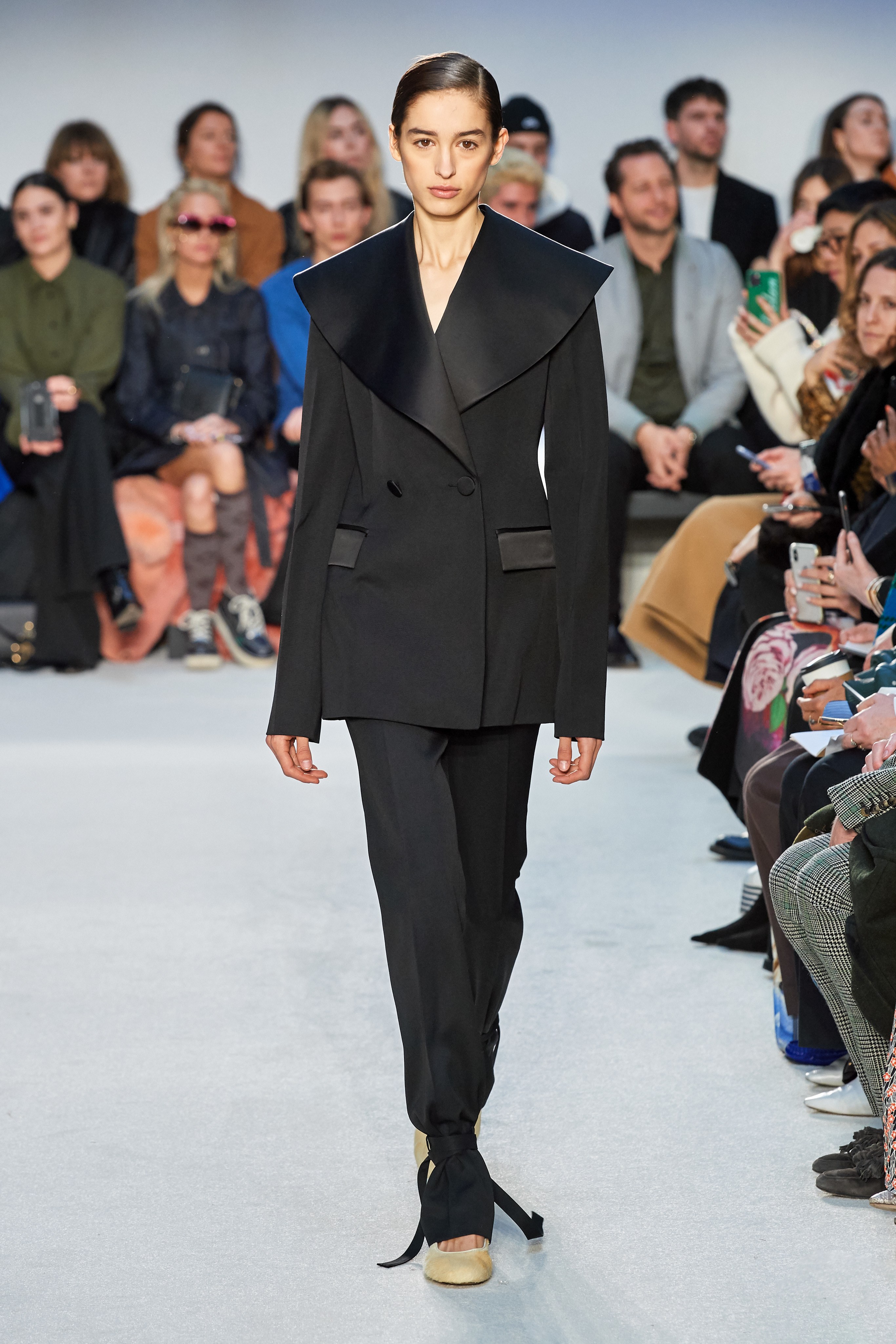 Jonathan William Anderson is the epitome of a modern-day designer. Along with his namesake label, he can count collabs with household brands like Converse and Uniqlo to his name as well. (Not to mention his latest collection with Moncler Genius.) His London show was all about dressing the modern women, with statement coats, dresses, and suiting that are sure to become and inspire (high street) bestsellers.
Burberry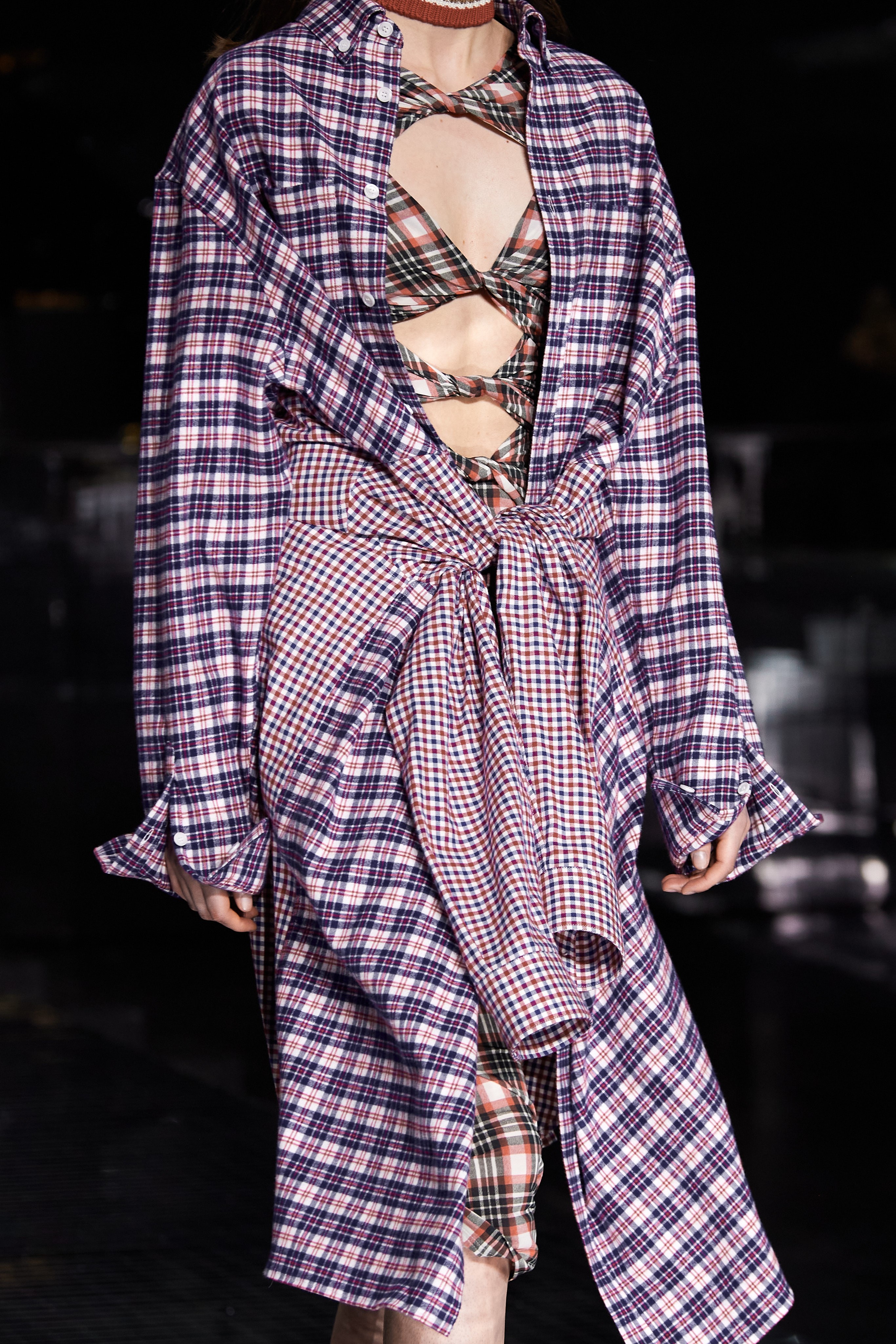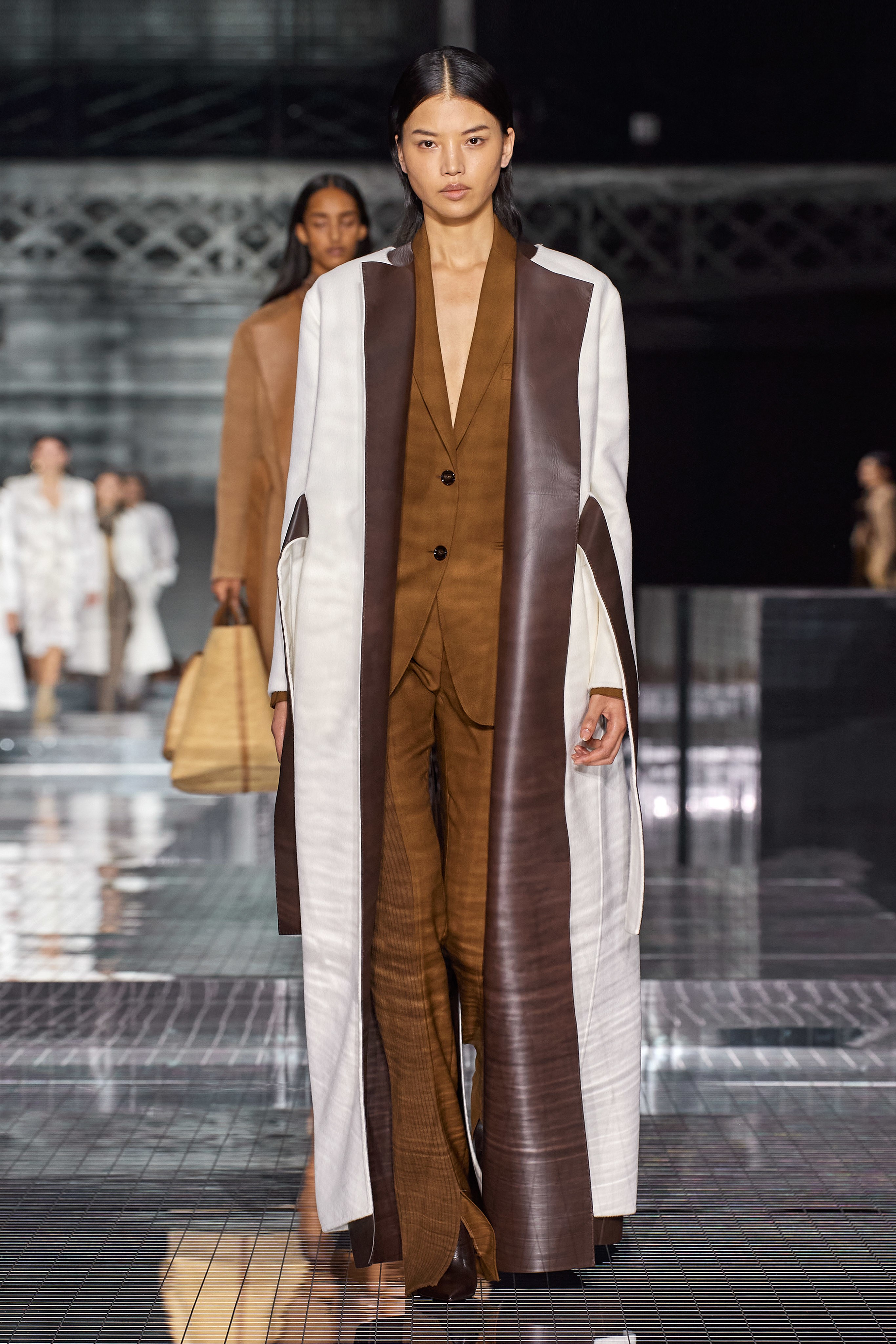 Riccardo Tisci seems to be coming into his own at the helm of Burberry. With that came a confident collection of pieces that were equal parts heritage and modern. His mixing of plaids, layered outerwear, and off-shoulder coat styling all have the makings of Burberry 2020. (As for the Harry Potter inspired looks, we'll give those a pass.)
Roksanda
Roksanda Ilincic has become one of London's most-lauded designers, and her front-row had no shortage of celebrities in attendance as evidence to this fact. This season it was all about her signature color-blocked palettes, draping, and tailoring. And here again, we saw the fringe layers that were also present at Prada and Bottega.
A.W.A.K.E. Mode
Last but certainly not least in our list of favorite collections from London was A.W.A.K.E. Mode. We loved the cropped jacket with long pleats in the back, pleating which could also be found in form-fitting turtleneck tops that we could easily see ourselves layering on. What we can also see going viral are the pants pockets on the outside, a kind of built-in fanny pack, if you will.
So, which were your favorites, and which pieces do you think we'll be seeing reinterpreted for the masses? Check back here next week for our recap of Paris!