New York Fashion Week. It officially kicks off tomorrow, and depending on whom you talk to, they're either kind of over it, or they think that all the changes, which have put this week into upheaval, are finally going to culminate into something truly exciting. We're not sure, but our crystal ball does predict a few things that will be seen, heard, and talked about over the next week.
Why Runway When You Can Work The Room?
While eyes might still be on the runway, the physical and virtual barriers between the model and observer (whether sitting front-row or taking it in via social media) are being broken down. And in a society that's all about access - to information, product, and people - the runway's status and its twentieth-century relevance are being questioned. Don't know about you, but I'm not (that) jealous of the people sitting in the bleachers straining to catch a glimpse of the models, but I am a teensy bit envious of the people who are getting to drink champagne before, during, and after the show. And it's these kinds of events, where the show centers around a luncheon or dinner, that is becoming more and more common. This year, look to Ralph Lauren, Lela Rose, and Brock Collection to host soirees that are held in intimate, real-life settings. As Brock Collection designers Kristopher and Laura Brock said of their choice of venue, "While we designed Spring 2019, we imagined the dresses on women in their real lives, dining, dating, living, and having fun . . . maybe in Paris, in a tiny French café. So we chose one of our favorite restaurants downtown, Le Coucou. With the girls parading through the space in vibrant, romantic dresses, one might imagine doing the same." And that gets right to the point, when a person who can imagine themselves in a situation, that's the connection to both the label and its products.
New Kinds of Social Engagement Will Bring It To The Masses
We'd argue that Tommy Hilfiger has done this best thus far, with his traveling #TommyNow show. In 2016 he showed everyone just how it could be done, launching a collection with model Gigi Hadid in a real-life carnival setting. What's more, as it live-streamed, it was his official launch of "see-now, buy-now" collections. This year, one day ahead of NYFW's official launch, he did it again, this time in Shanghai, with one of the most jaw-dropping cityscapes setting the dramatic backdrop. It's a delicate art, and one his brand has seemingly pulled off with a mix of star power, collaborations with young icons like Gigi and Winnie Harlow, approachable price points, and settings made for the Instagram feed. While many brands don't have the kind of budget to pull off this kind of blockbuster, they could still learn a few things about how to embrace fashion's artistic side, along with the fun aspects of it.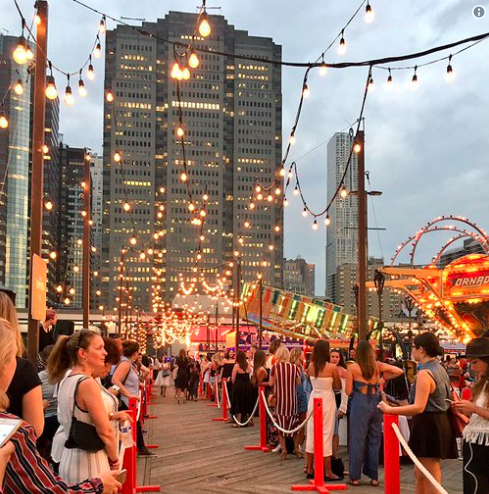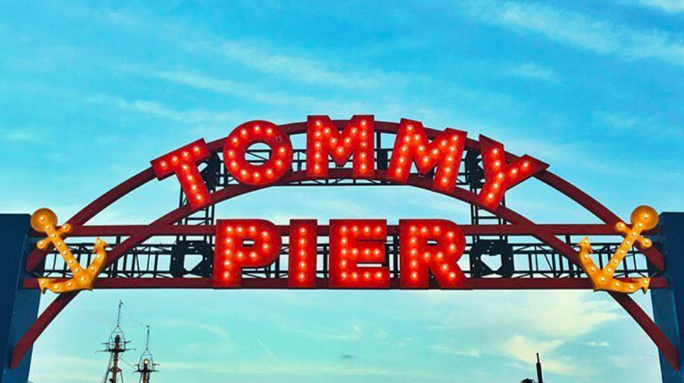 Size, Age, Race, and Sexual Orientation Will Continue as Themes
No, we're not done talking about these issues yet. The fundamental issue of why no one on the runway looks like you or me can't be disconnected from why many of us feel our interest fading in Fashion Week and why too many labels have had to close up shop. While it seems some designers have kinda, sorta addressed it by throwing in a model or two that checks those boxes, there needs to be a more widespread and meaningful approach to diversifying both the runway and the store shelves.
In addition, the #MeToo and model age issues are still very fresh in all our minds, and IMG Fashion Properties, owner to the rights of NYFW, has mandated that more private changing areas be on-site for models to feel safe while changing and between showings. What other statements will be made this week in the social and political spheres, remains to be seen.
So with that, we'll be glued to our Insta feed and analyzing the data from the shows for the key trends to be on the lookout for in S/S 2019. Check back here for our full report!