This Paris Fashion Week took place between February 28 through March 8 with more than forty physical shows, arguably the most normalcy designer fashion has seen in over two years.
Those in the industry know that Paris Fashion Week covers such an expansive group of designers and aesthetics, it can be difficult to sum it up into themes. Yet fashion has a way of finding common ideas, something that resonates at a moment like now, as we've collectively experienced significant and remarkable change in the past few years.  
With that in mind, today we're summing up some of the key ideas we saw expressed on the Paris runways.
Menswear Ties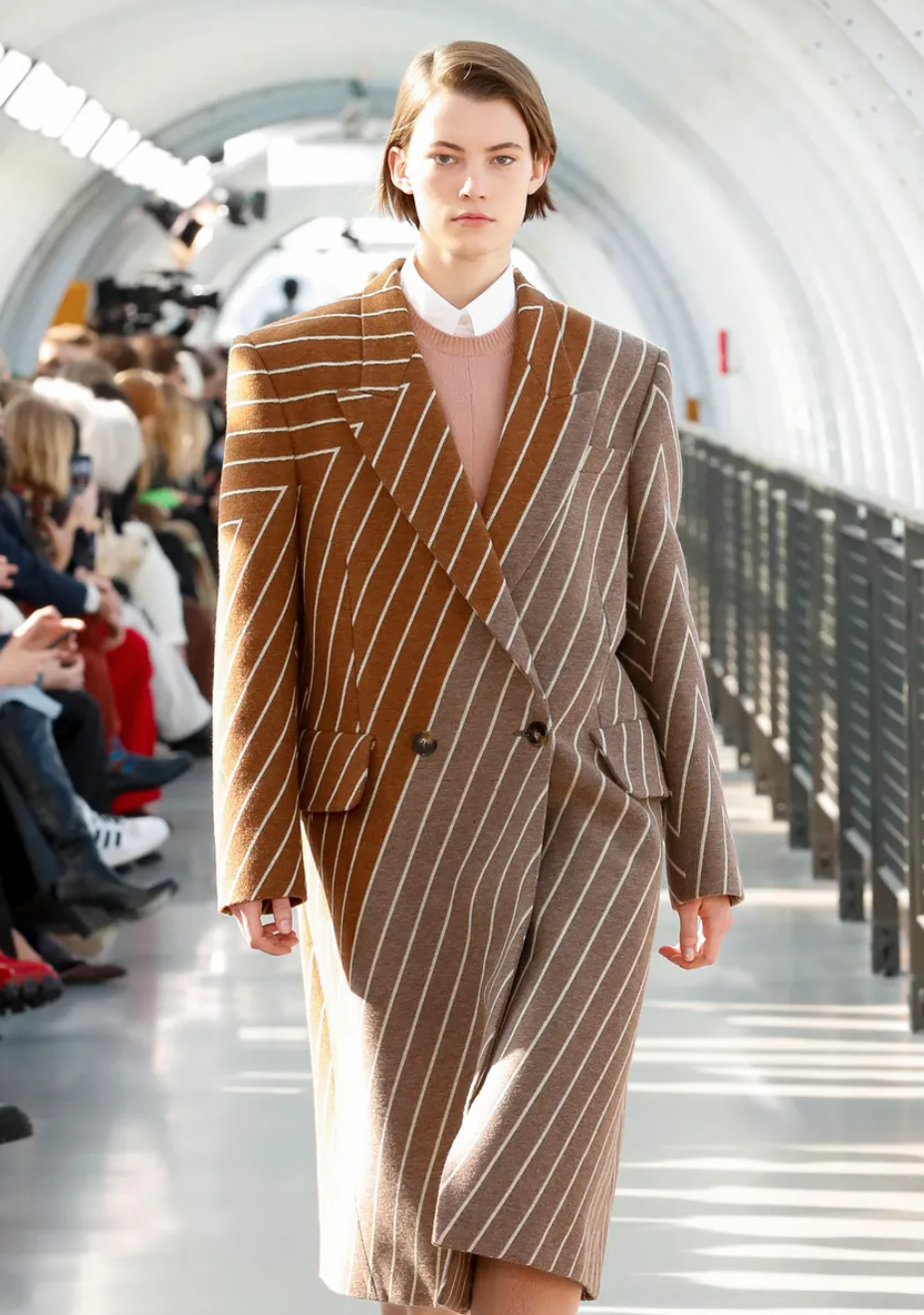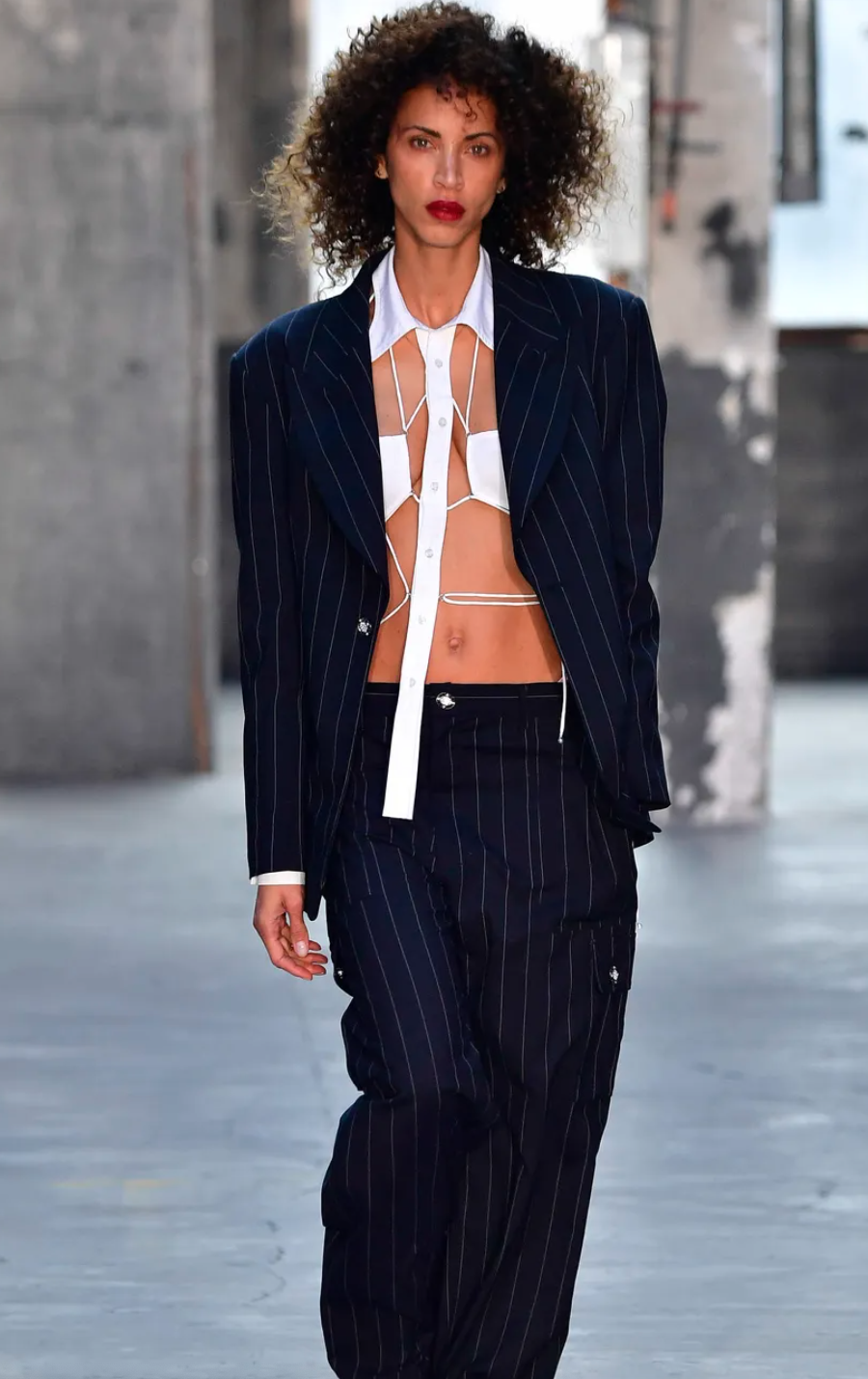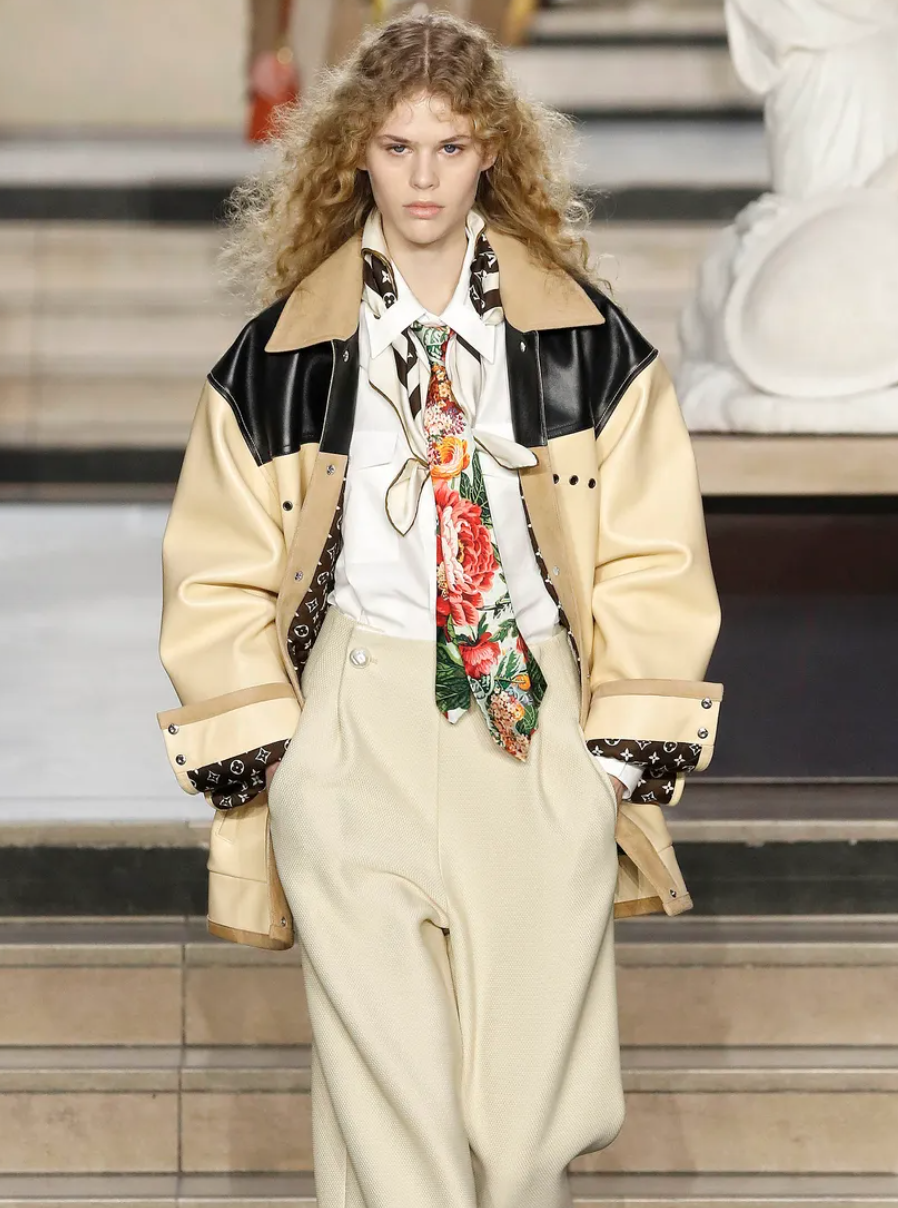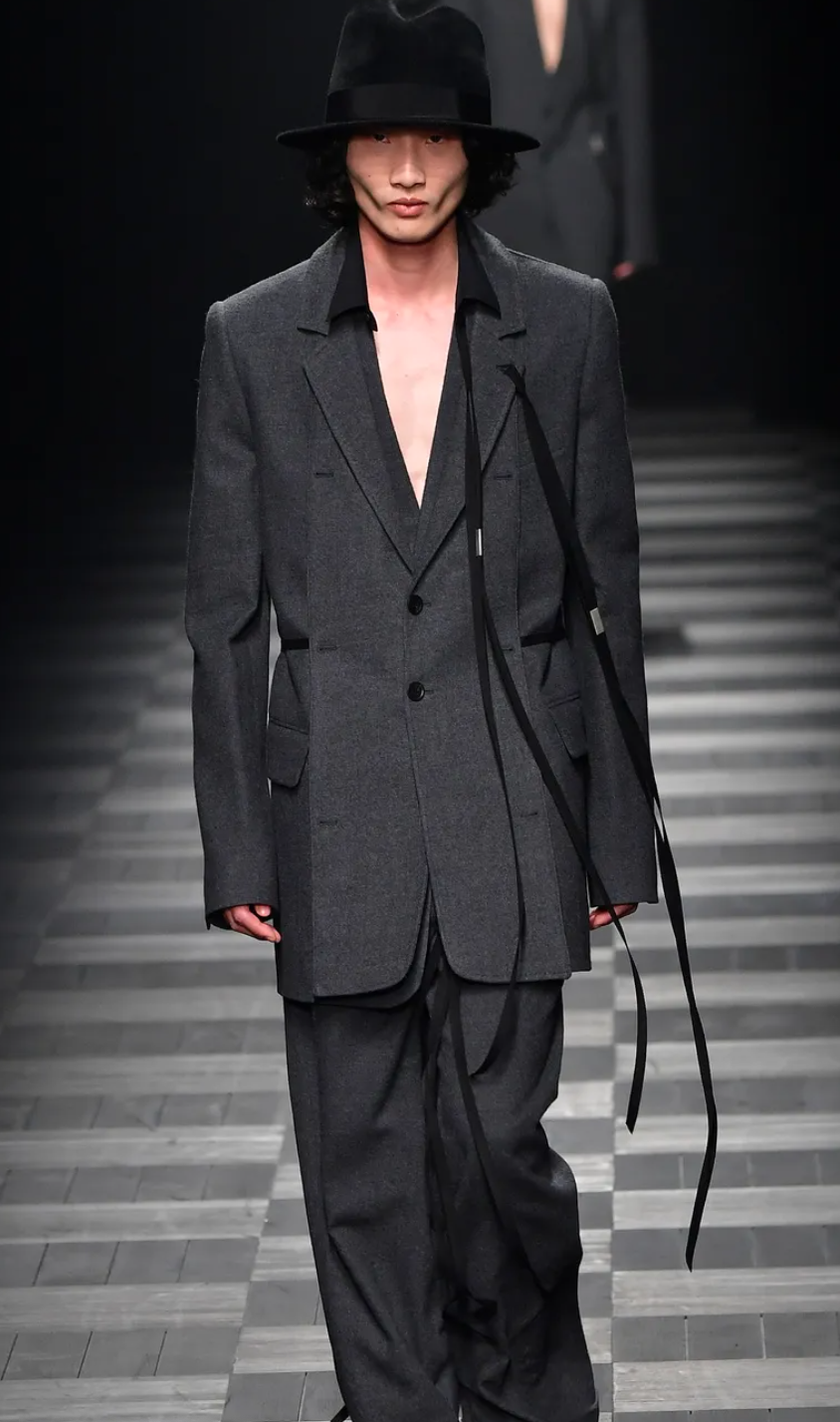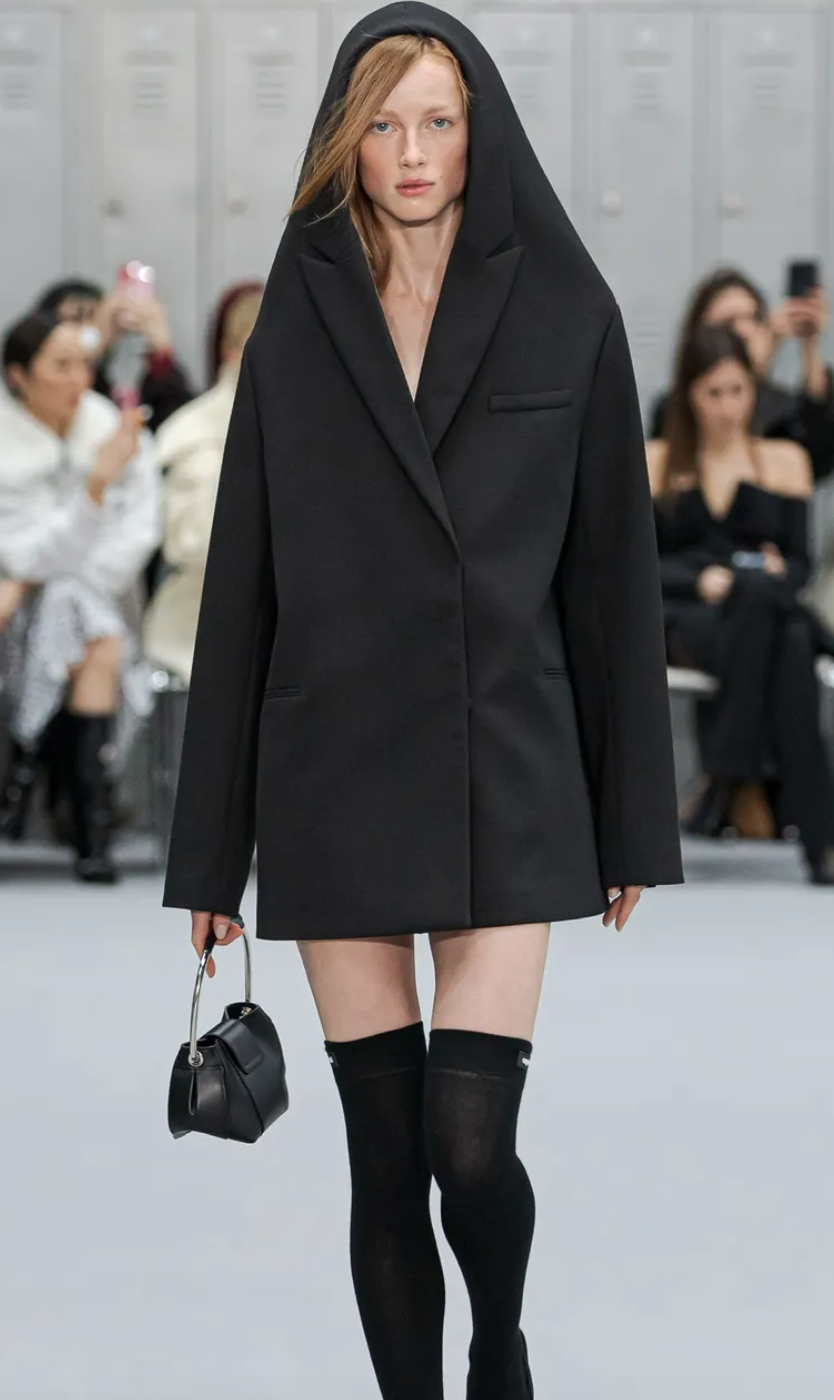 From left to right: Stella McCartney, Lecourt Mansion, Louis Vuitton, Ann Demeulemeester, Coperni
We talked about how in New York, suiting made a splash, and Paris showed us, too, that menswear influences and applications are varied.  Whether it's Louis Vuitton's use of scarves as "ties" or Coperni's brilliant hooded blazer dress style, the suit will be a formidable Fall/Winter 2022 presence.
Velvet Touch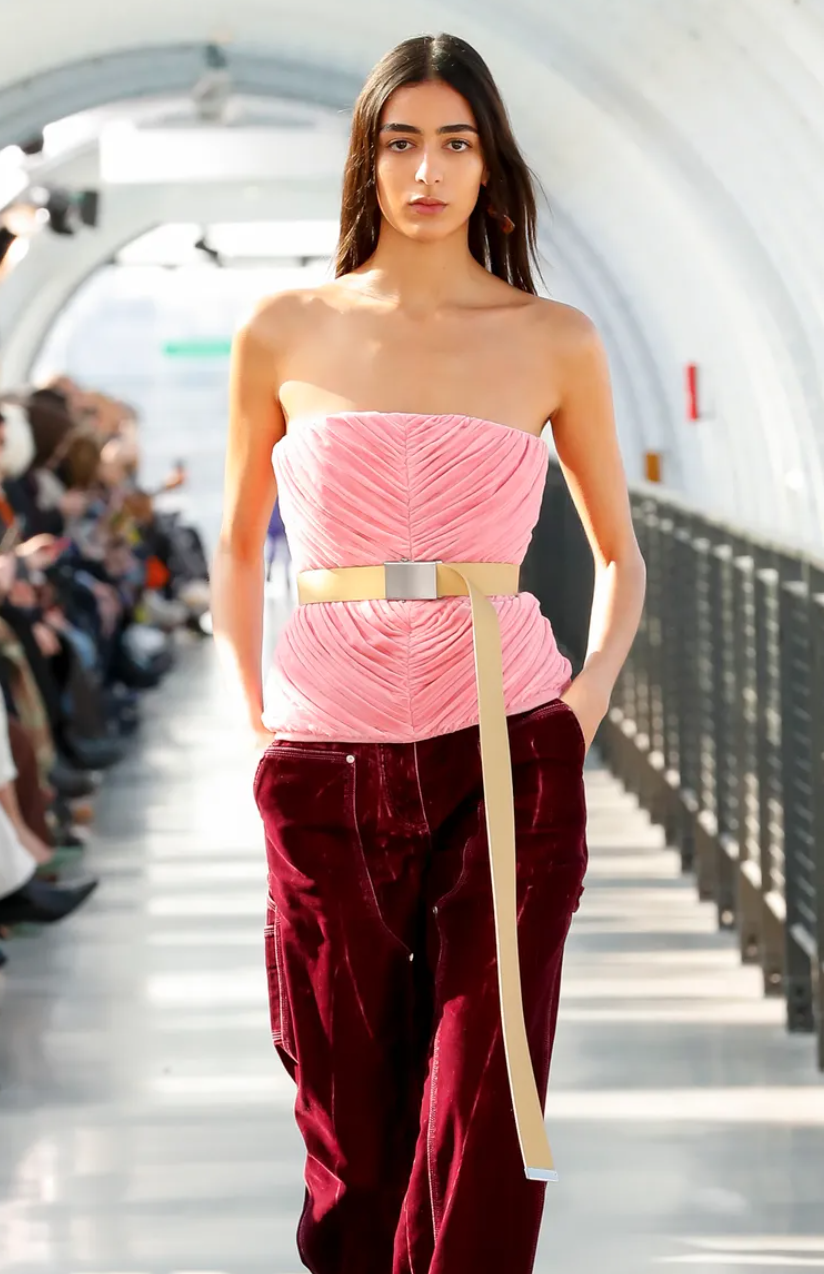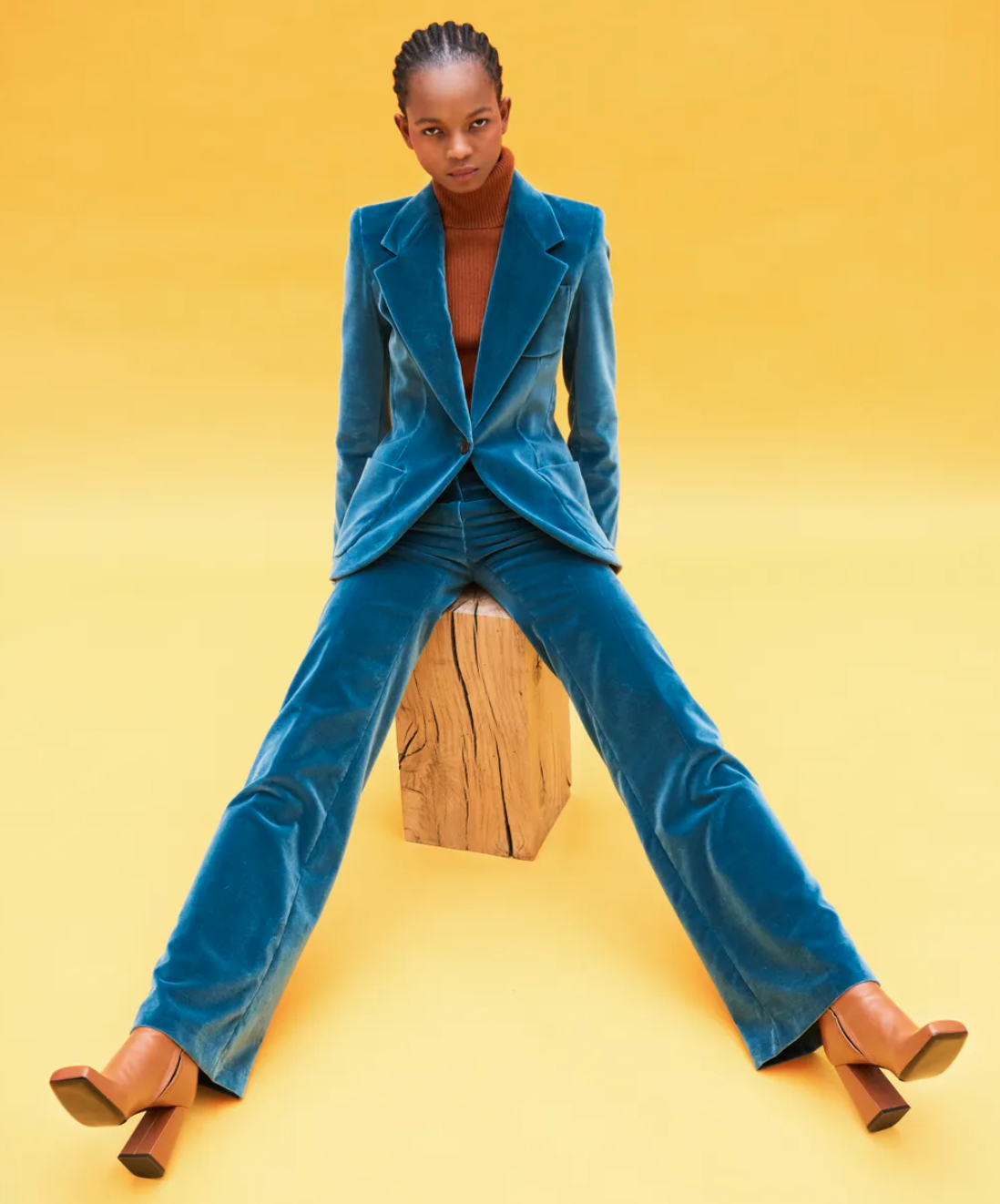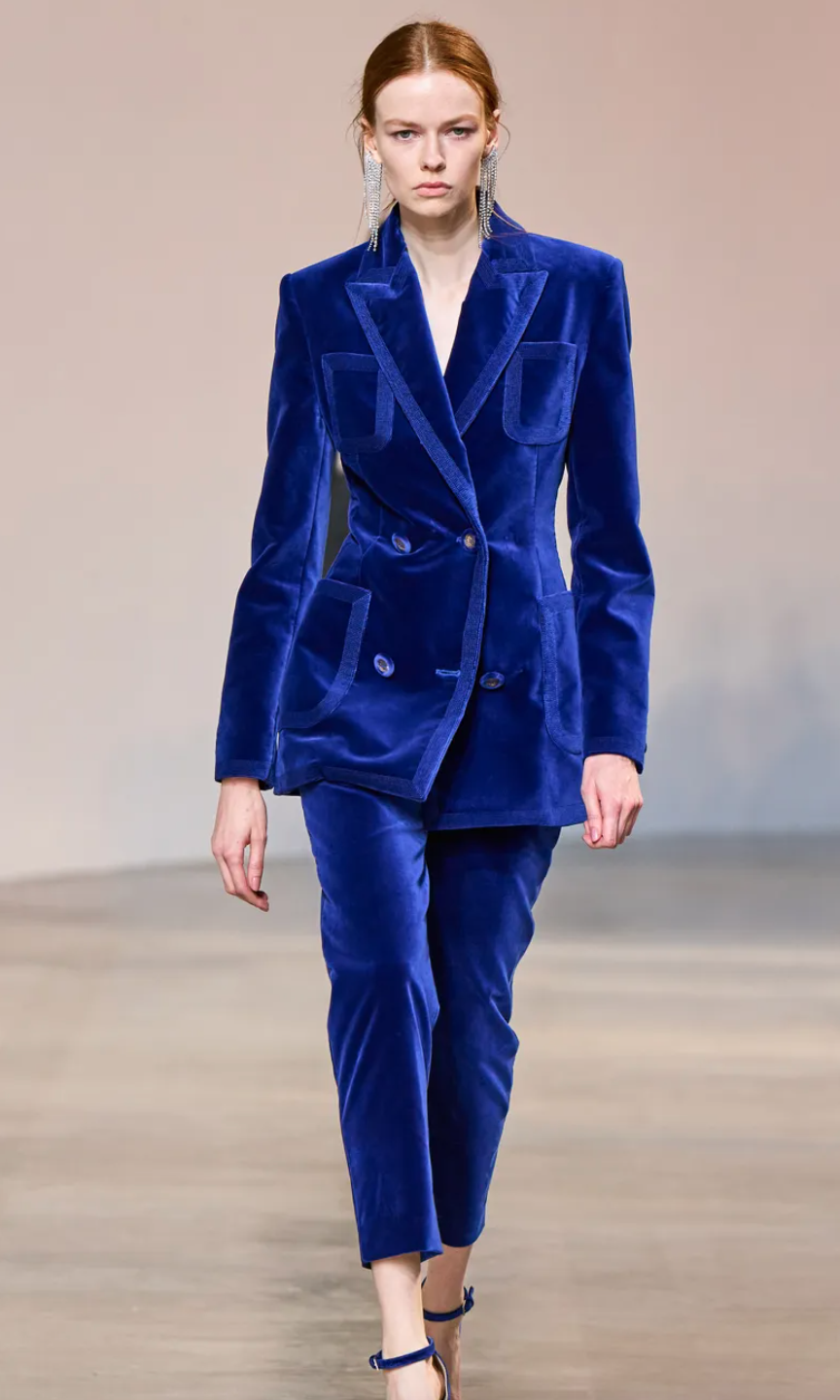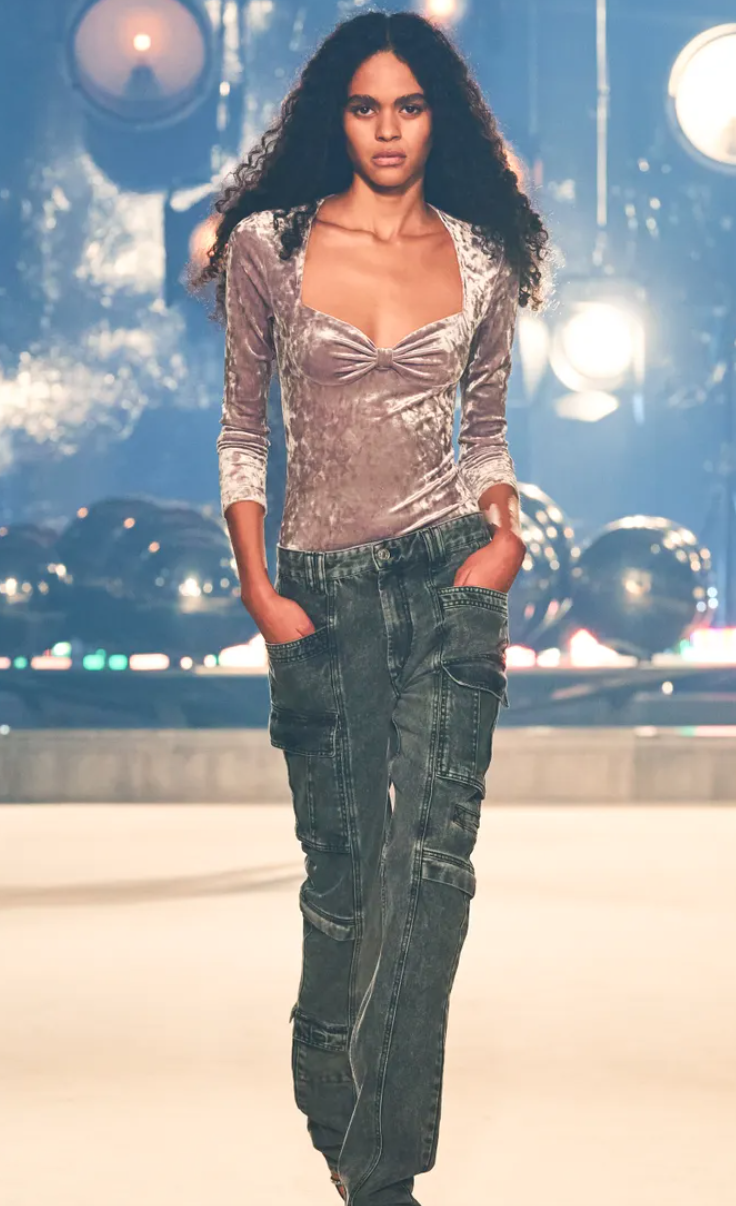 From left to right: Stella McCartney, Barbara Bui, Elie Saab, Isabel Marant
Velour material is yet again making a comeback.  Paris designers drew from both its classic 1970s influences (cue the velour suit a la Barbara Bui and Elie Saab), as well as its late 1990s influences (think washed velvet paired with acid washed jeans at Isabel Marant).  
The Mini Skirt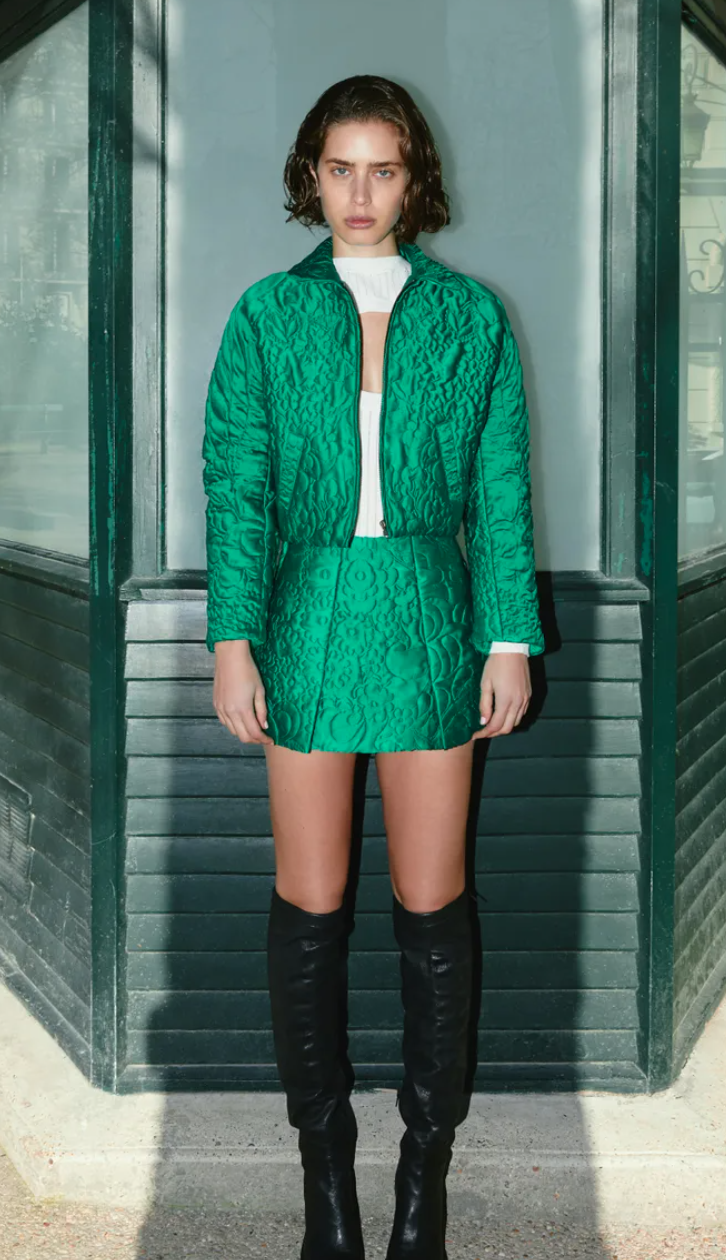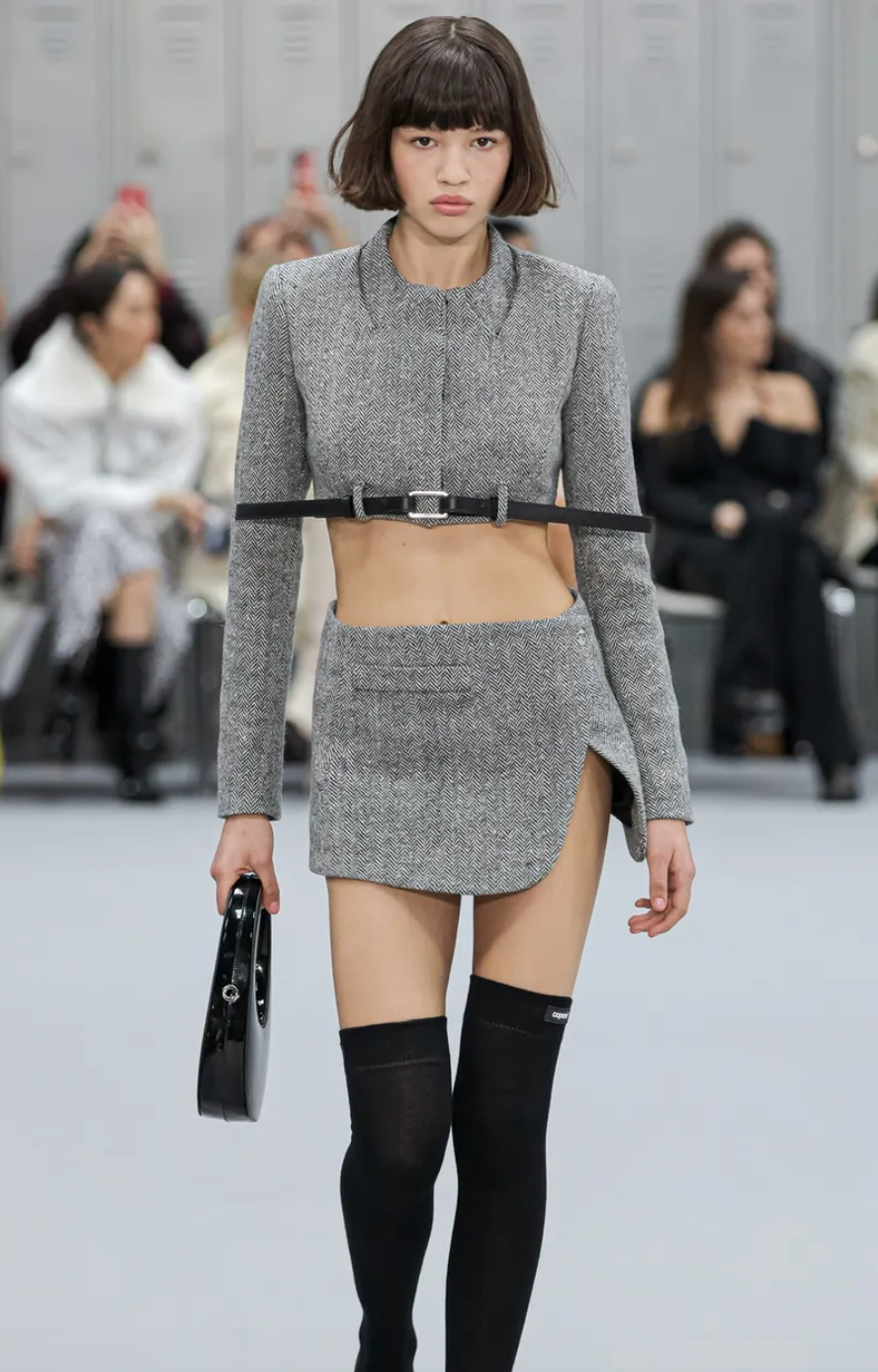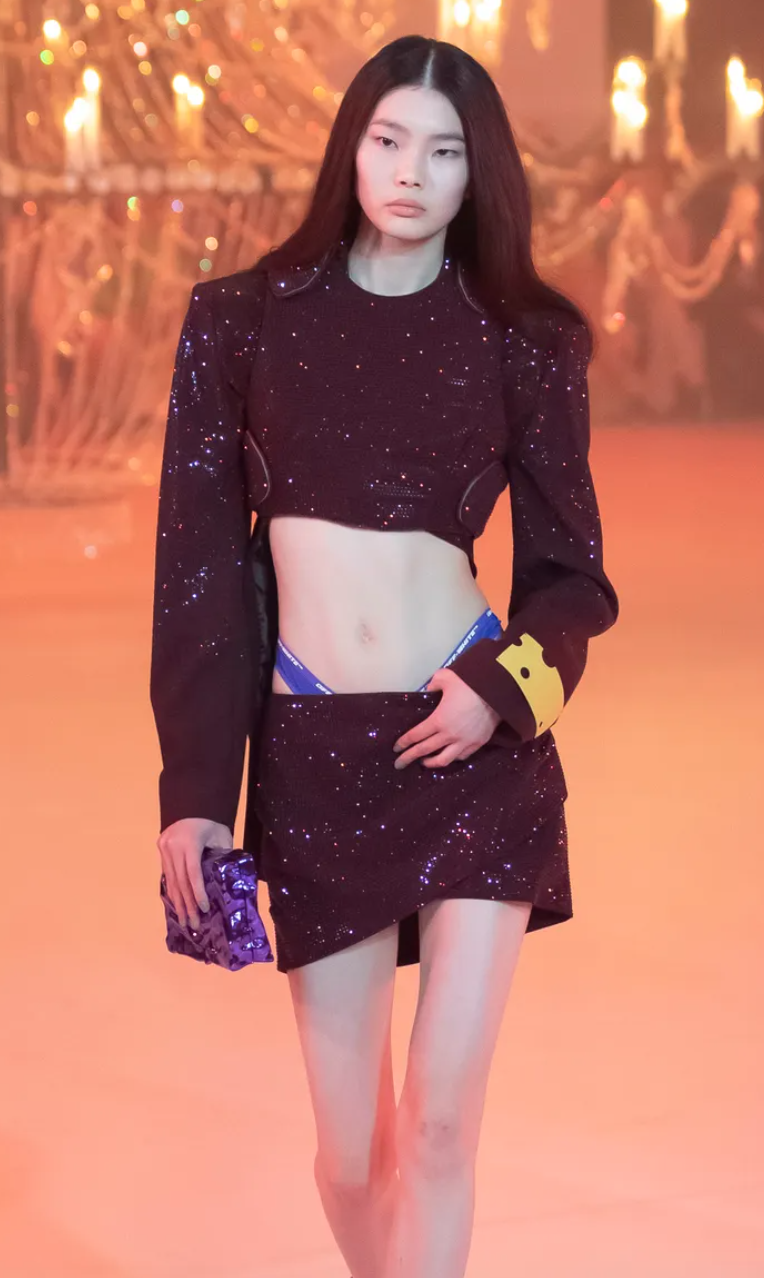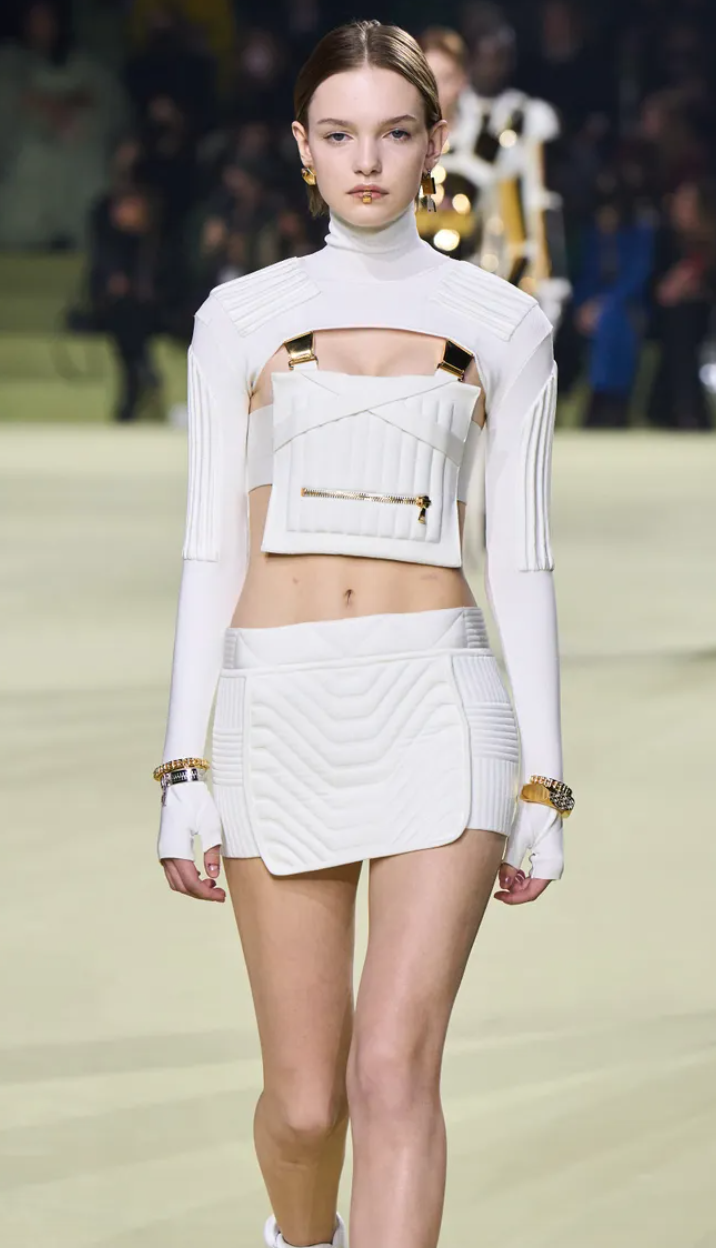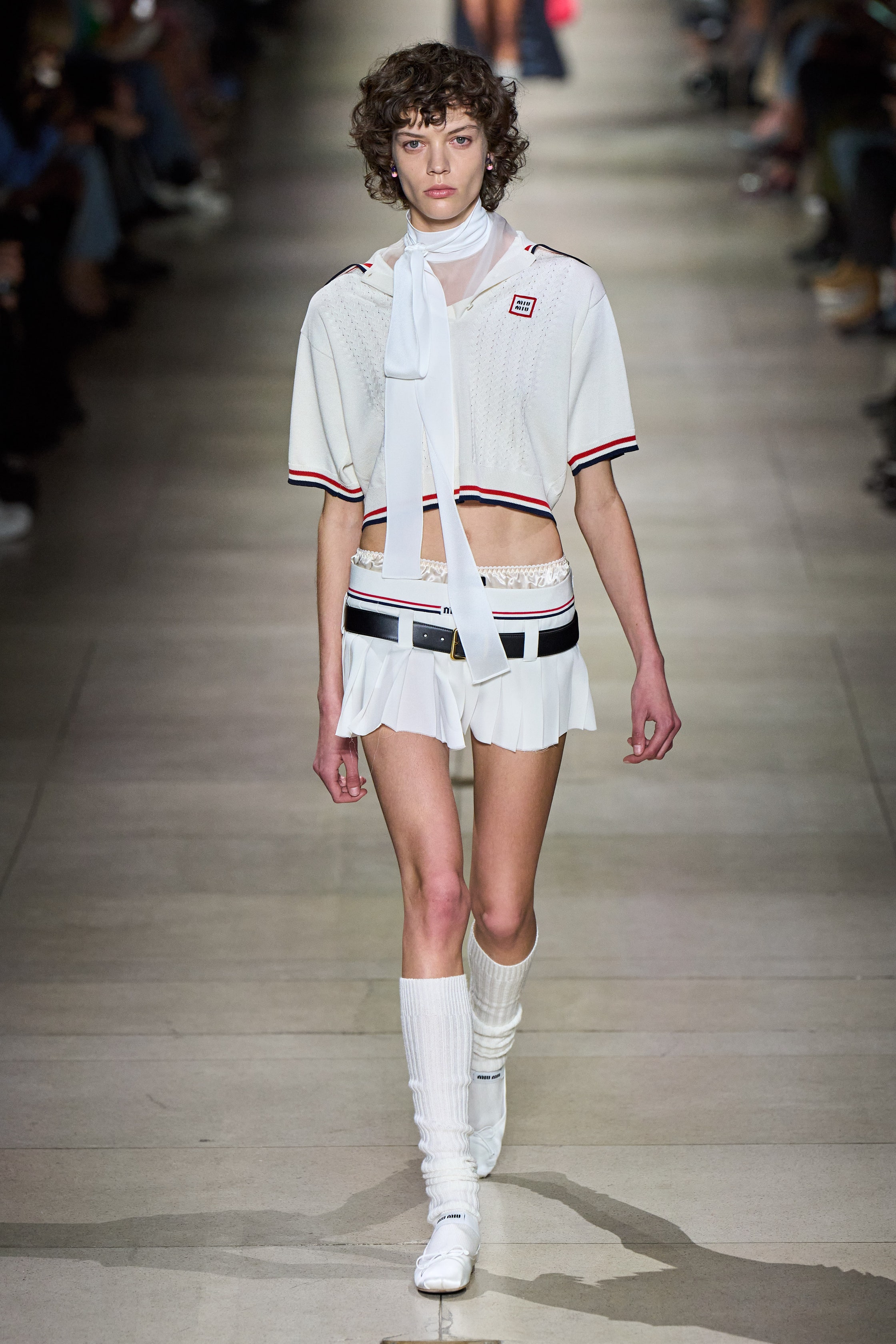 From left to right: Minuit, Coperni, Off-White, Balmain, Miu Miu
We can thank Miu Miu for the continuation of the very mini skirt into Fall/Winter 2022.  Like it or not, expect to see more micro-minis, as dresses and as coordinating separates.  In fact, many other labels, including Coperni, Off-White and Balmain, paired the micro mini with an equally cropped top for this upcoming season.
Committed to Color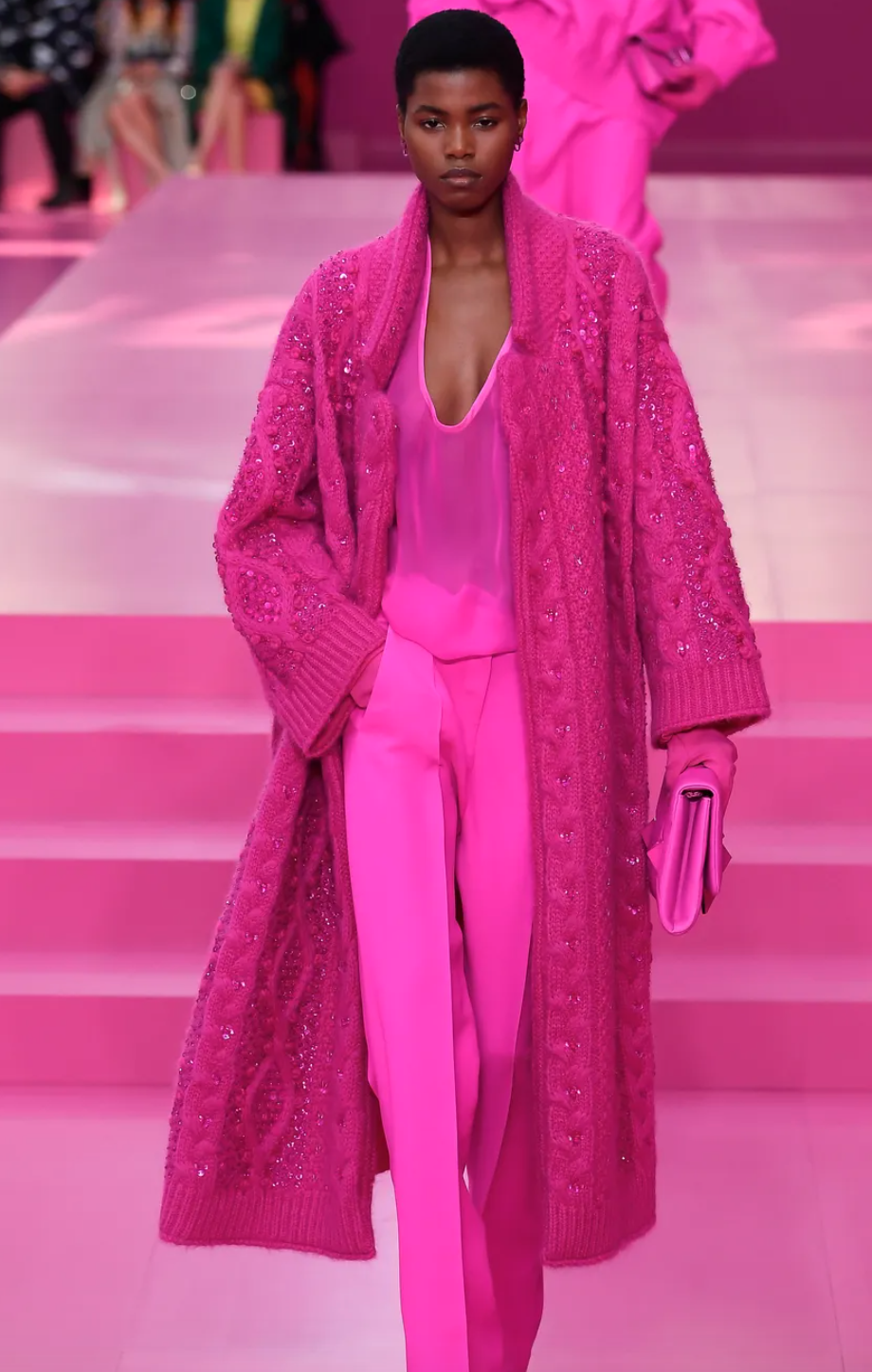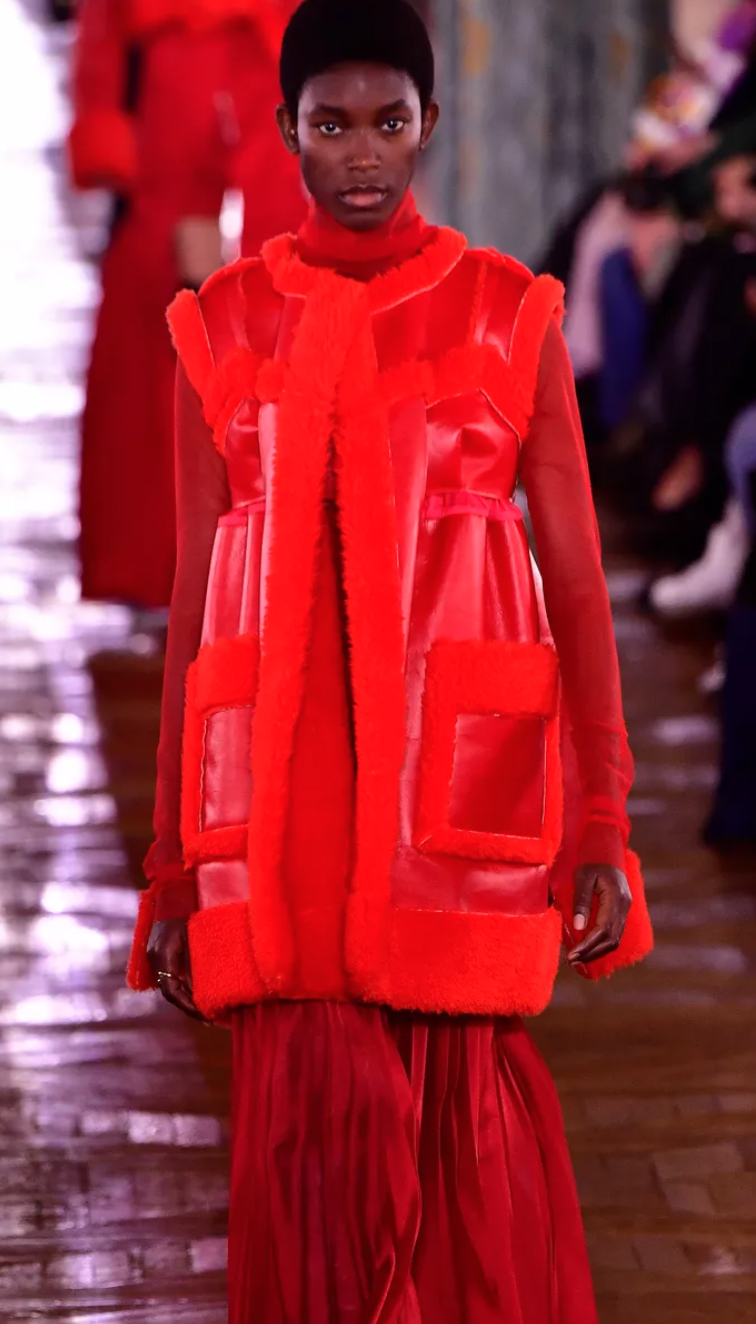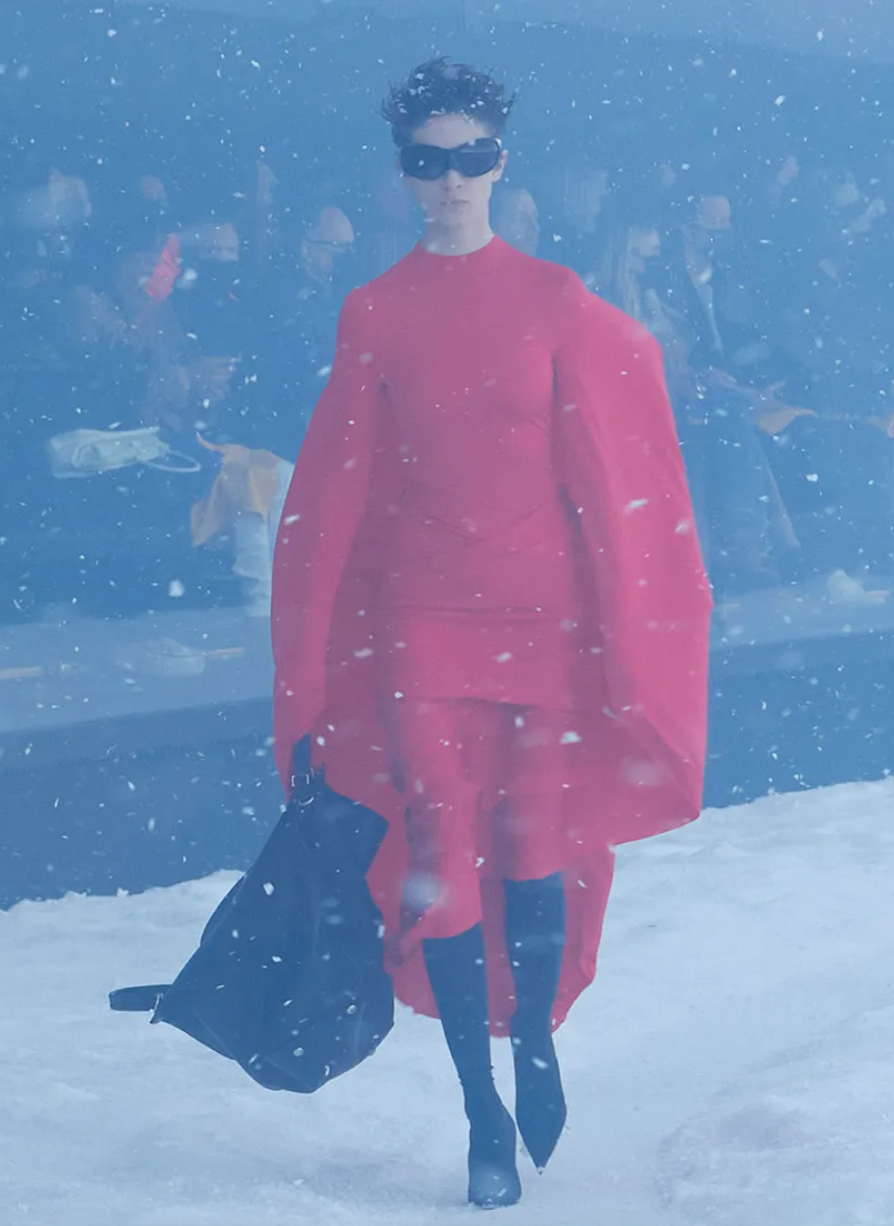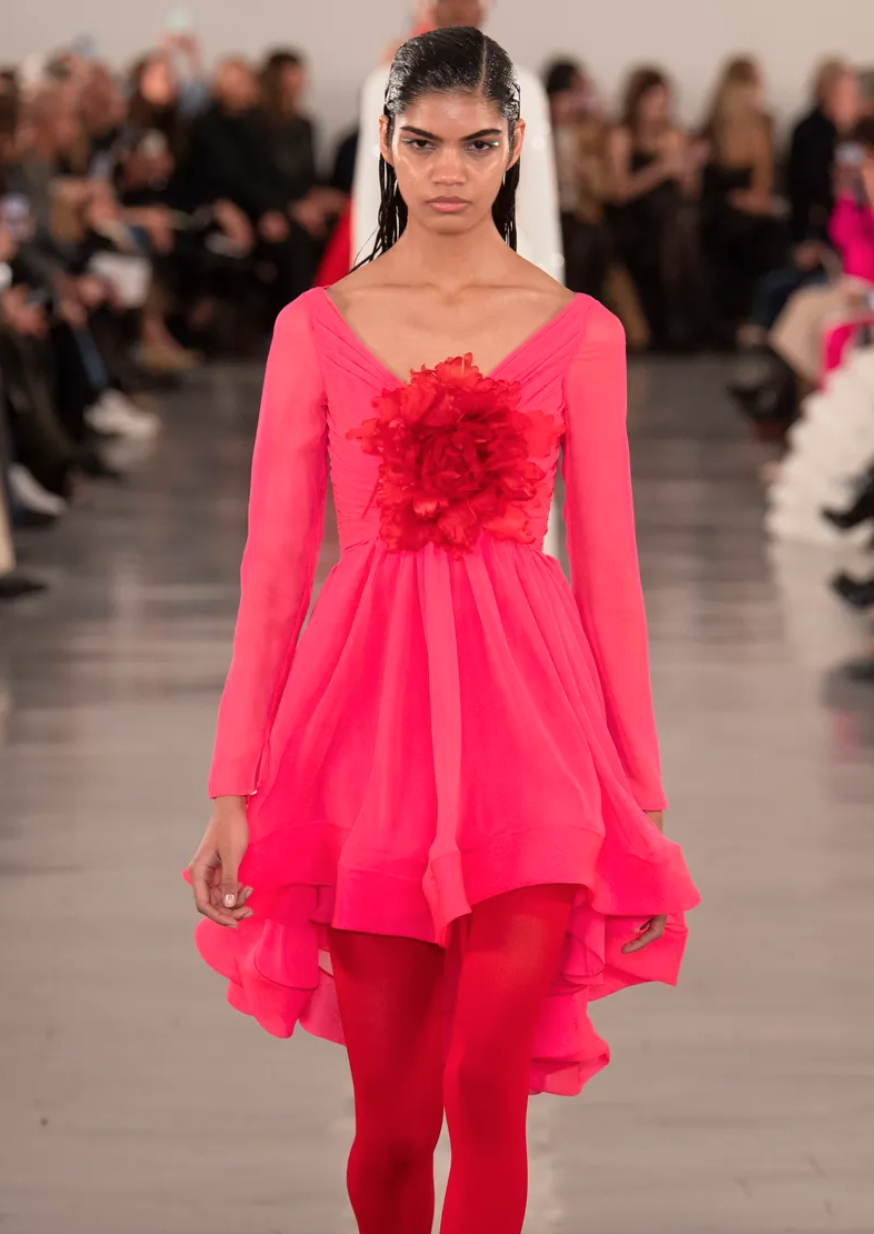 From left to right: Valentino, Sacai, Balenciaga, Giambattista Valli
While many designers opt for the more neutral, there were certainly some exceptions to this rule during Paris Fashion Week.  Specifically, we can look to Valentino's collection, of which nearly all pieces were rendered in a bright pink.  We also noted a lot of reds and royal blues in head-to-toe applications.  And Balenciaga's Demna Gvasalia really captured the moment with a dystopian  runway set in a real-life snow globe - and the few pieces in the collection in vibrant color - were all the more striking considering the moment both the world and fashion is in.
Strong Shoulders Continue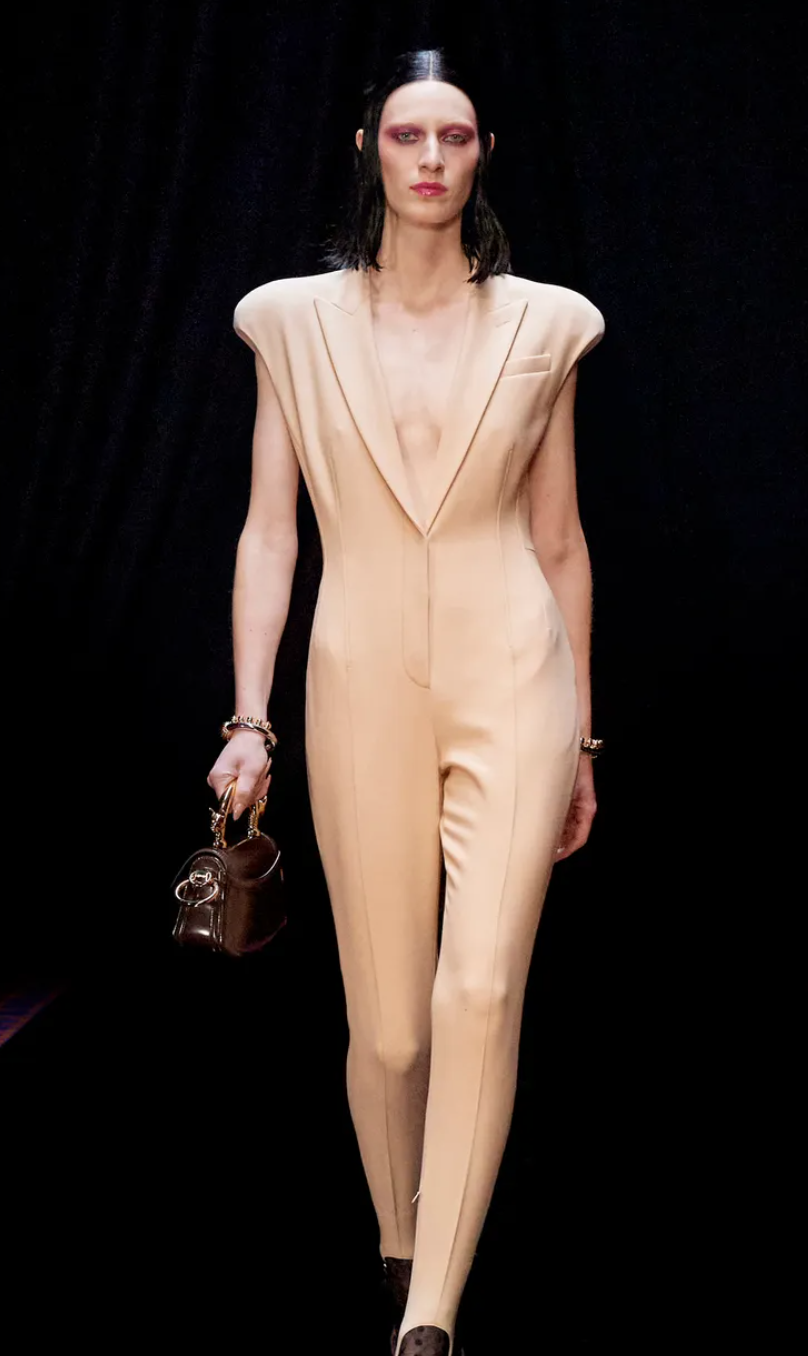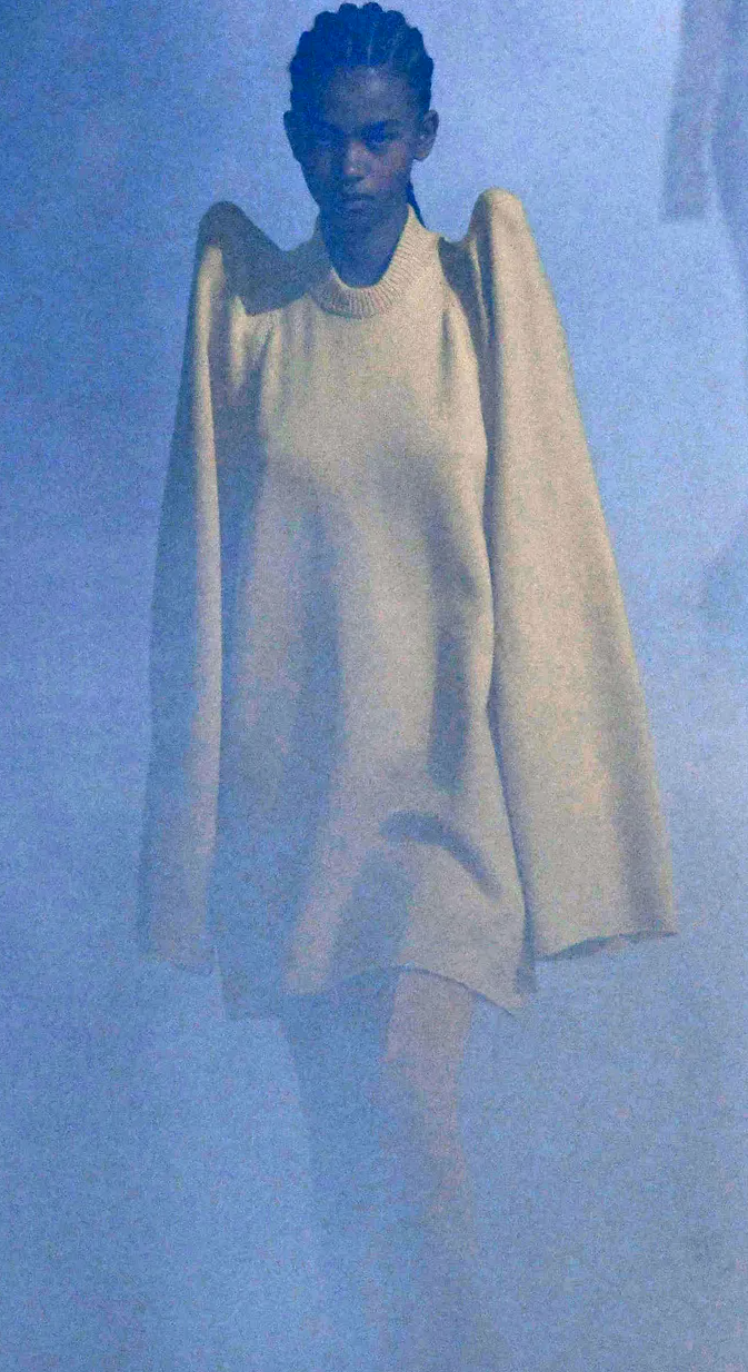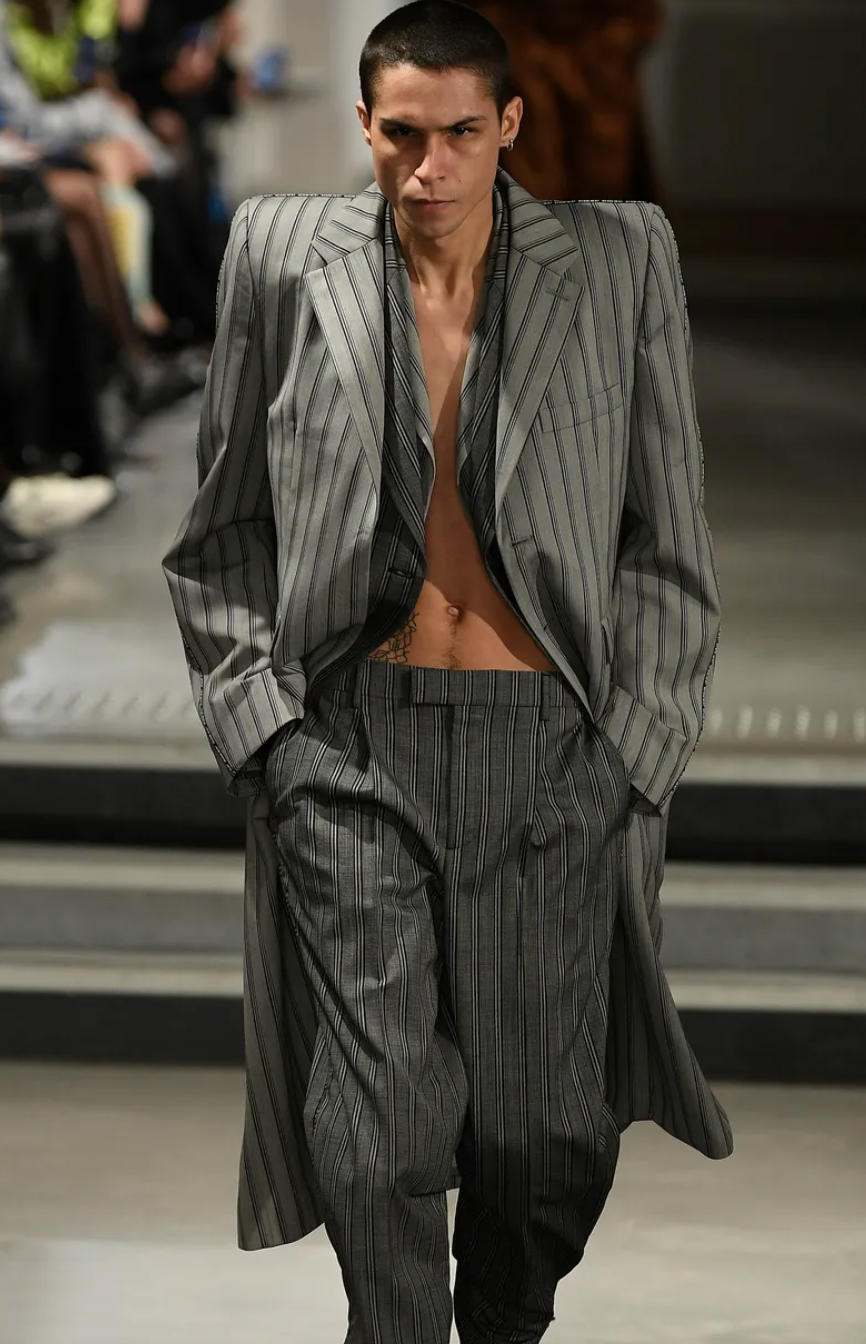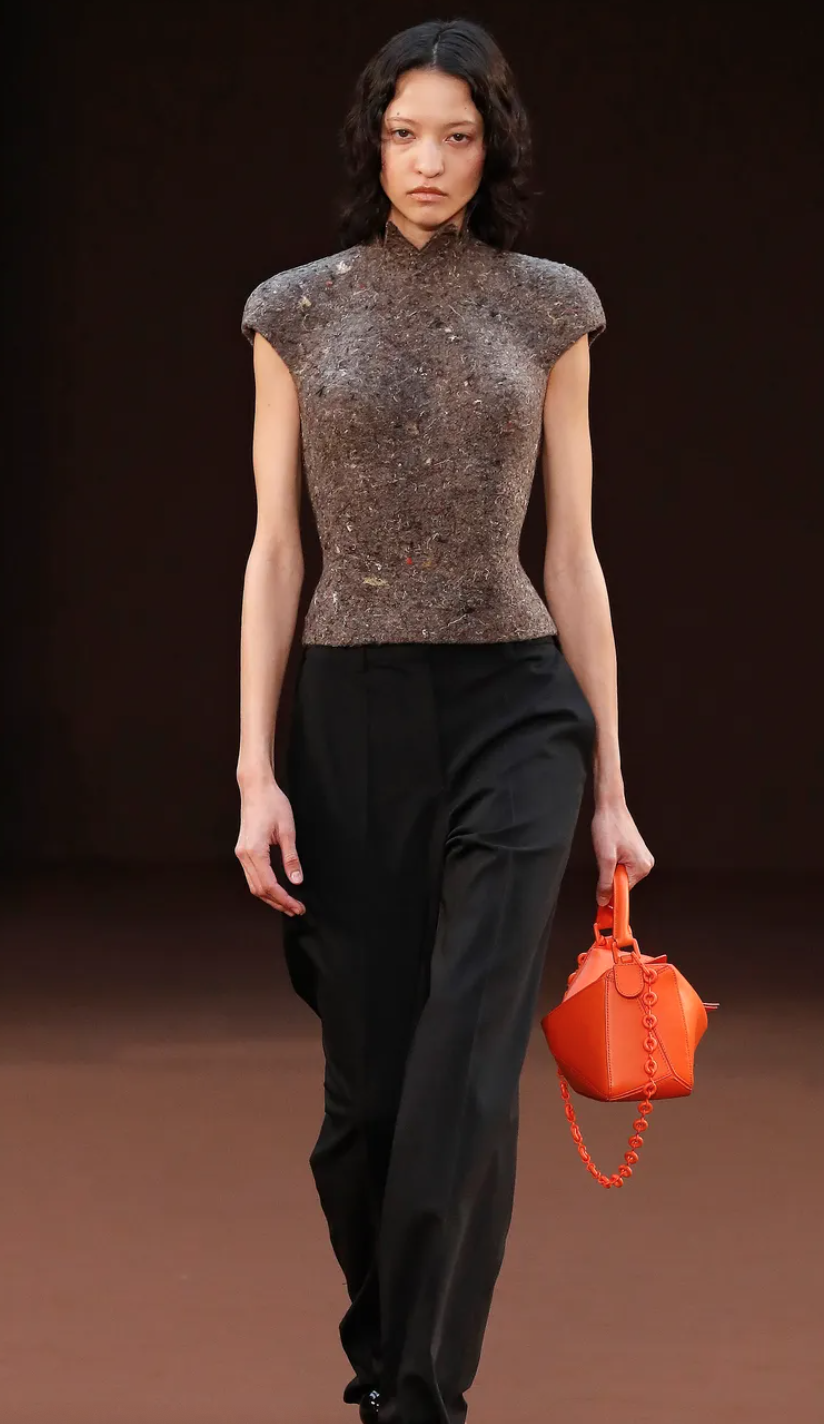 From left to right: Lanvin, Rick Owens, Vtmnts, Loewe
The strong shoulder is old news, but this season, we saw the strong shoulder receive an "armor-like" application.  As Lanvin, Rick Owens, and Loewe showed us, it seems natural, really, that fashion offers up a sense of sartorial protection in this day and age.