Images courtesy of Getty and Vogue Runway
We can think of no better finale to Fashion Month in Paris than the moment yesterday a comedian crawled onto the Chanel runway to crash the show. There were shenanigans on and off the runway but the star was really the clothes. Which top Paris trends should you be tuned into? Look no further than our recap below.
Victorian Whites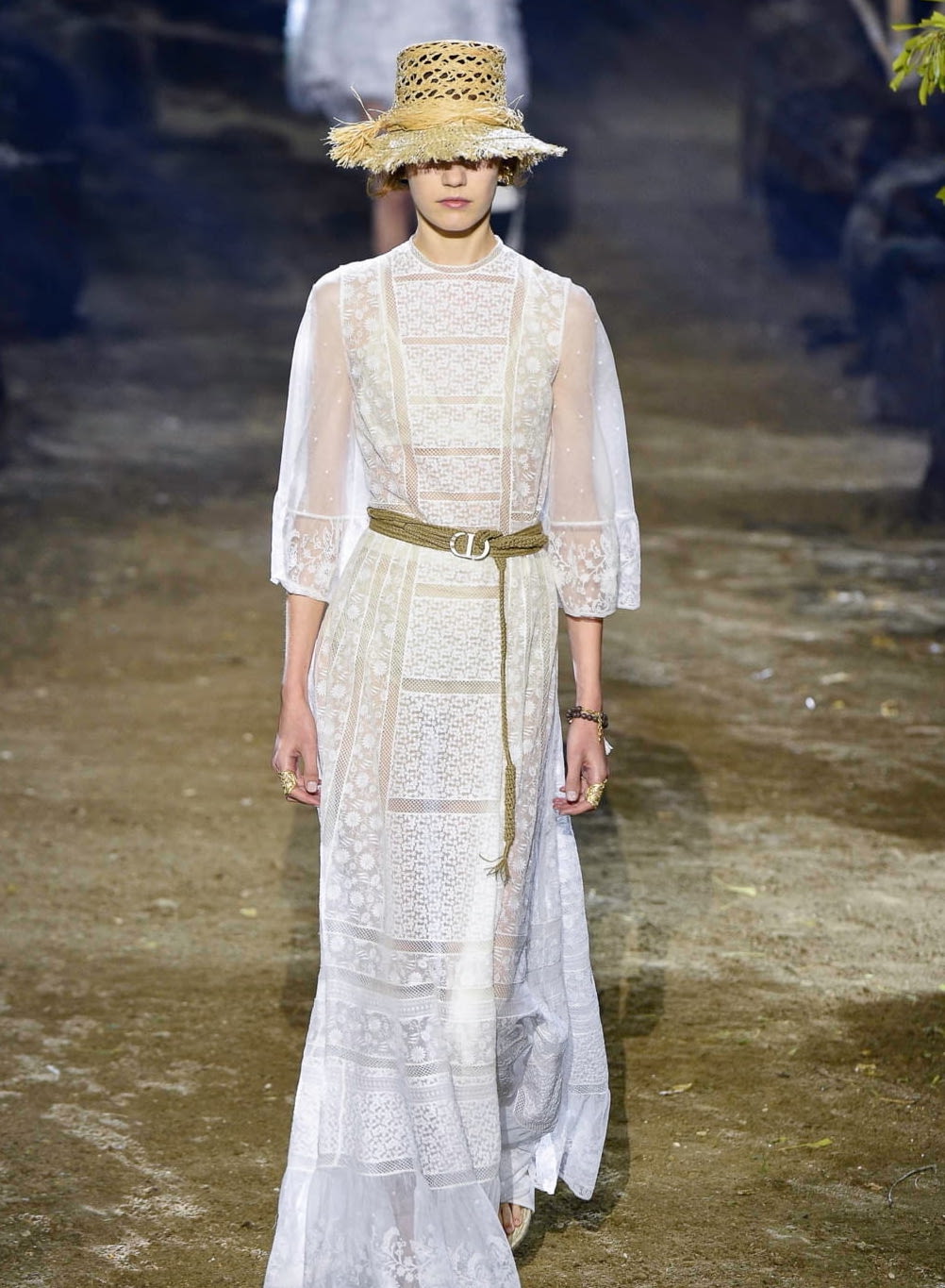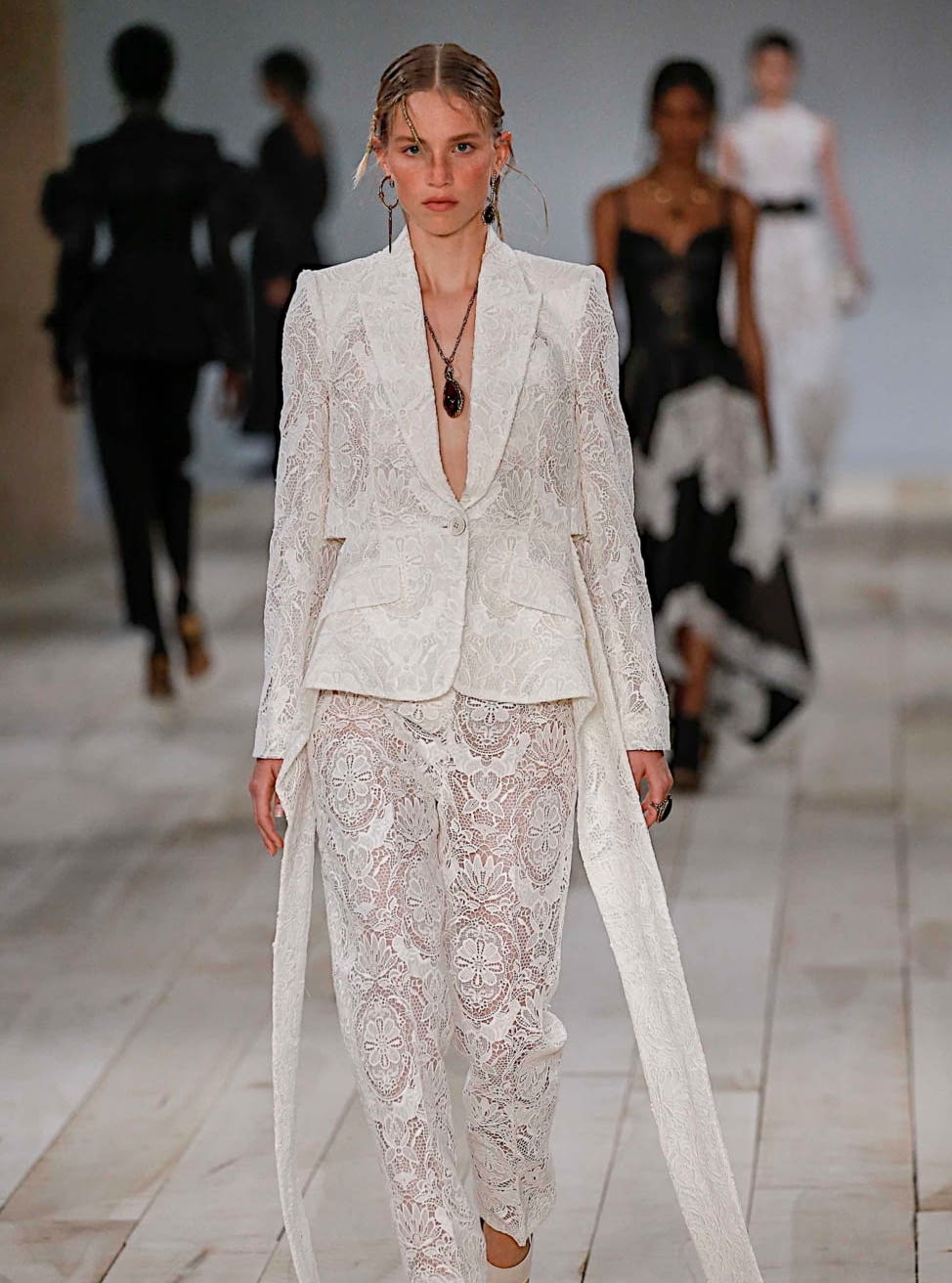 From left to right: Alexander McQueen, Louis Vuitton, Christian Dior, Chloe, Alexander McQueen
With spring you can expect those crisp whites to make a reappearance, but this spring, expect to see Victorian-inspired whites everywhere. Key looks were lacy, broderie, and tucked to look oh so fresh and feminine.
70's Inspired Dresses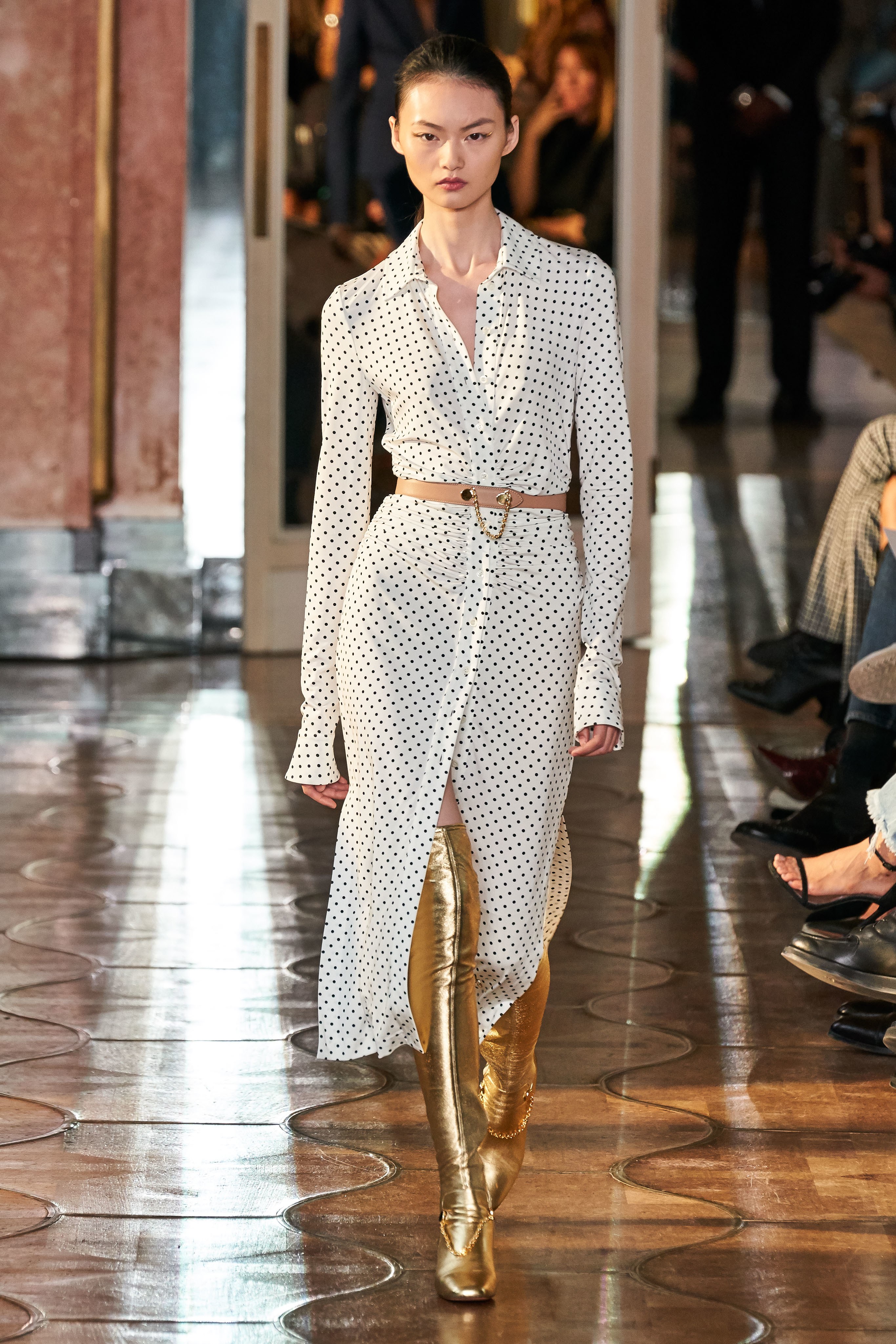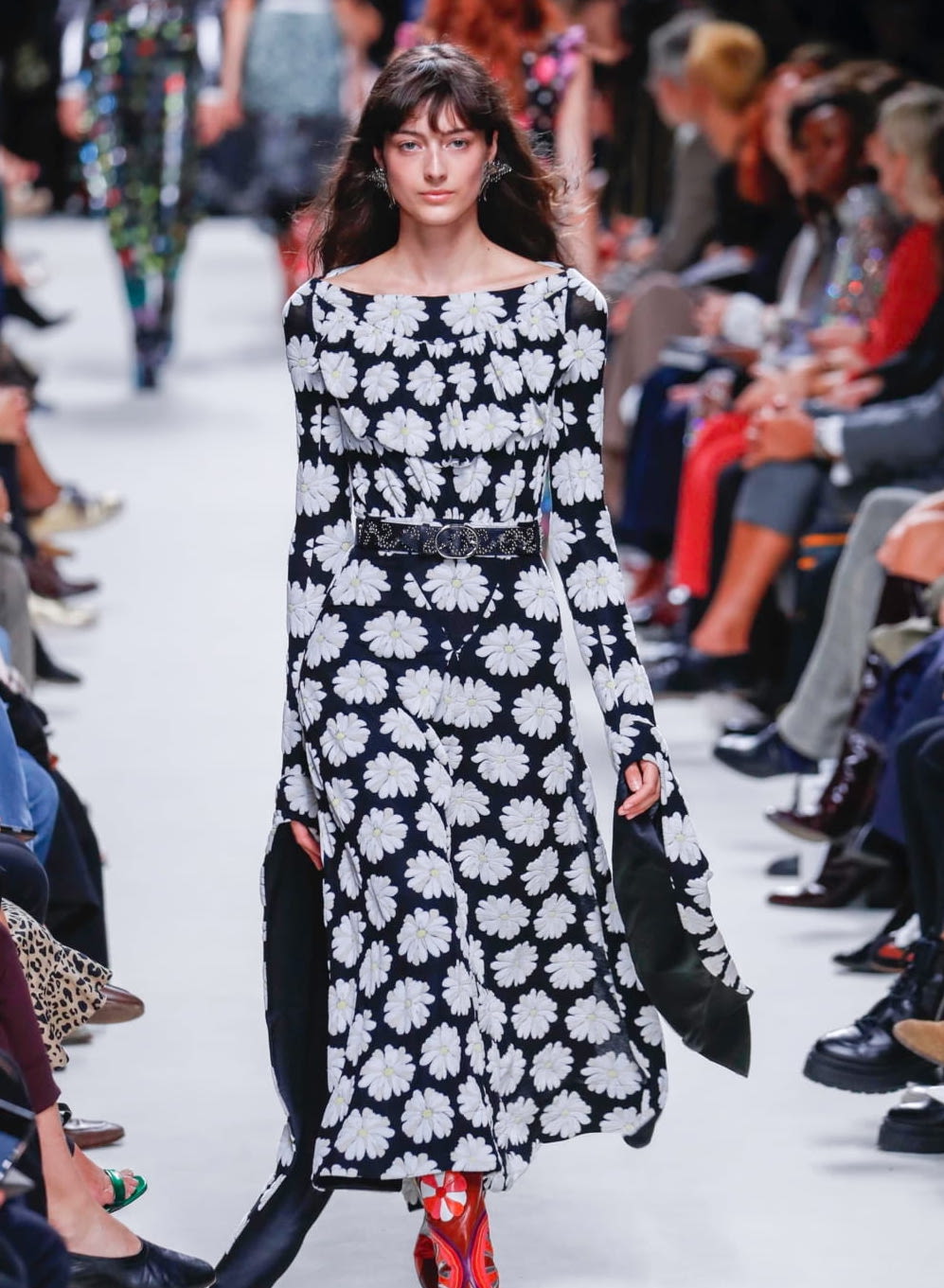 From left to right: Celine, Altuzarra, Paco Rabanne, Saint Laurent, Celine
Long live the power dress. We'll always have our wrap and shirt dresses, and for next spring, expect to see lots of 70's influences in dresses. The Saint Laurent and Celine runways were full of modern day hippie-inspired dresses. Long, flowy, on its own or topped with a vest or skinny scarf, this is a look anyone can pull off.
New Suiting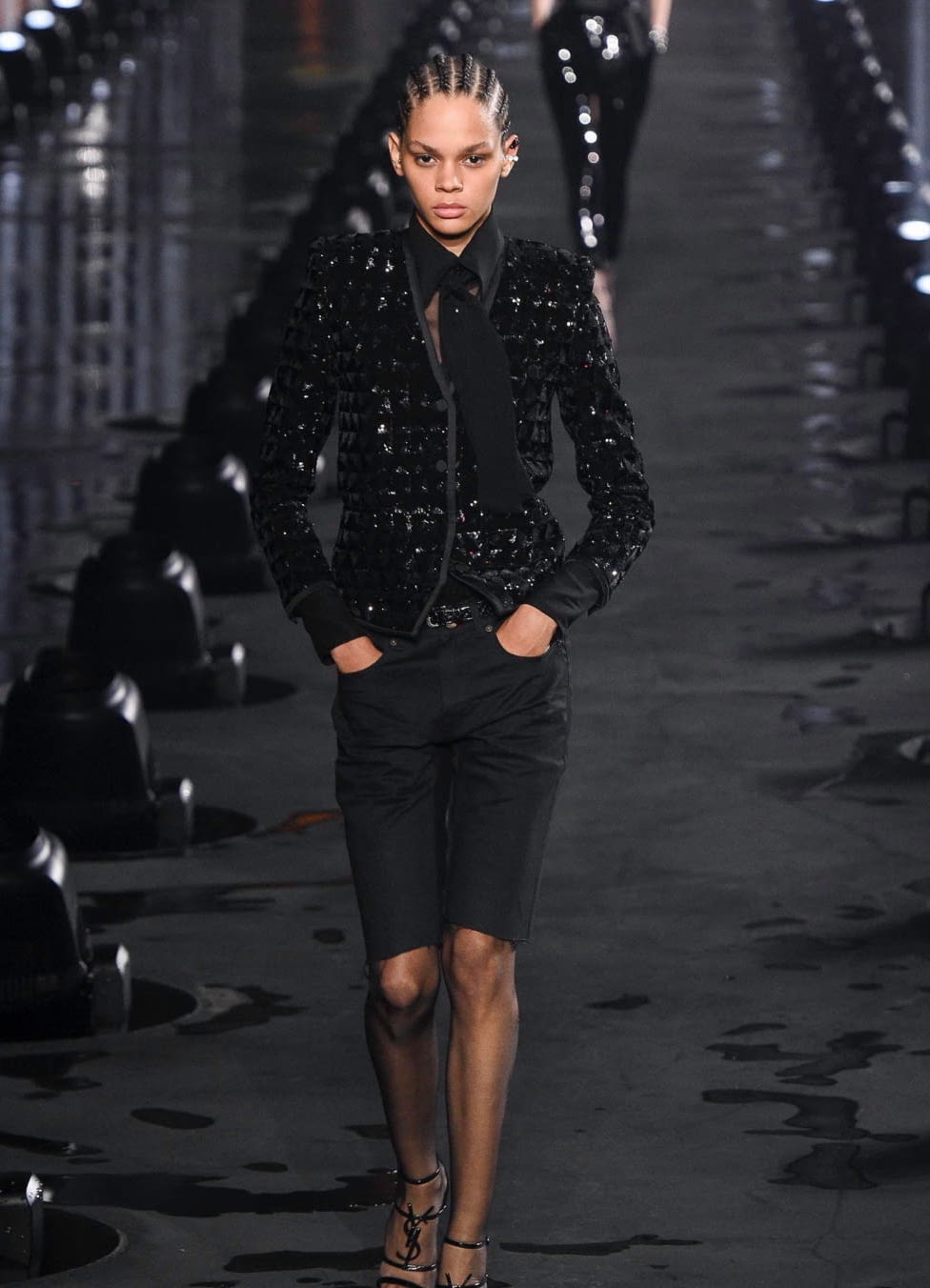 From left to right: Saint Laurent, Lanvin, Chloe, Givenchy, Chanel, Chloe, Christian Dior
Who said you have to wear a skirt or pants with a blazer? Not the Paris designers, that's for sure. We saw countless suit jackets paired with shorts as well as abbreviated pants (not quite culottes), from designers including Lanvin, Chloe, Givenchy, and Christian Dior.
Keyhole Neckline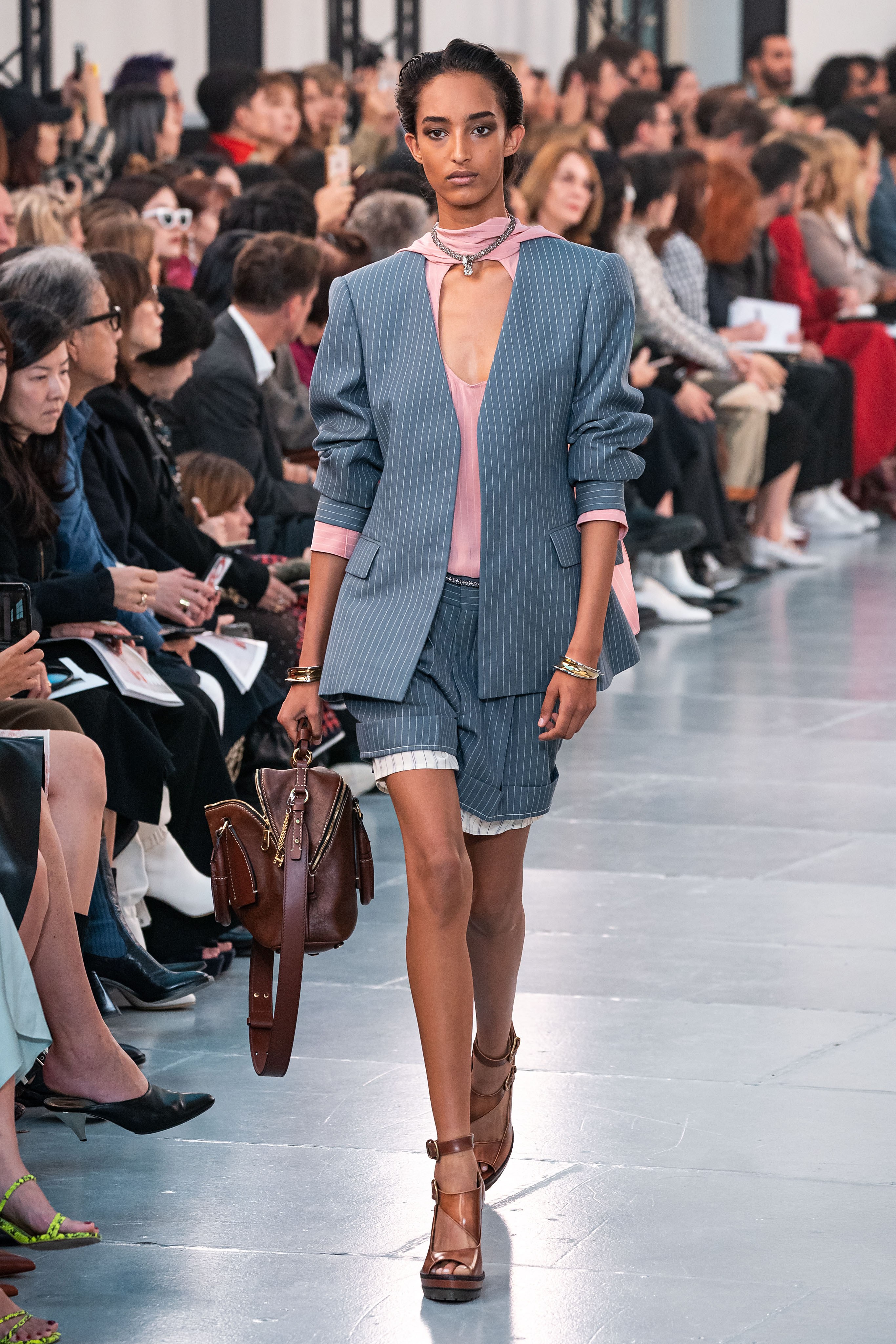 From left to right: Chloe, Giambattista Valli, Chloe, Giambattista Valli
The neckline is often the focal point of a garment and we're excited about the return of the keyhole neckline. In particular, the Chloe runway featured different versions of the keyhole shirt layered underneath jackets for a resulting look that was feminine and just a hint naughty.
Rompers Remixed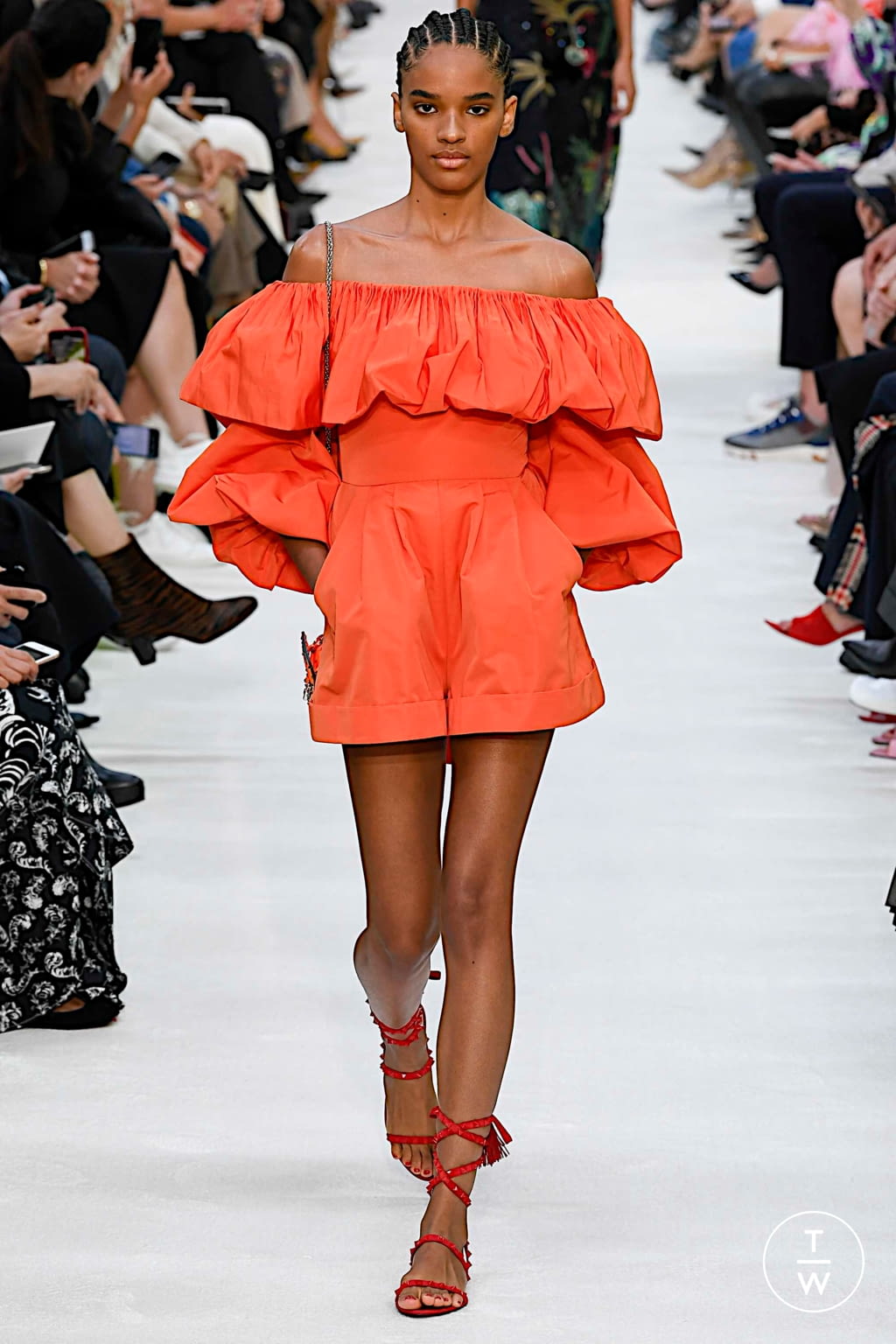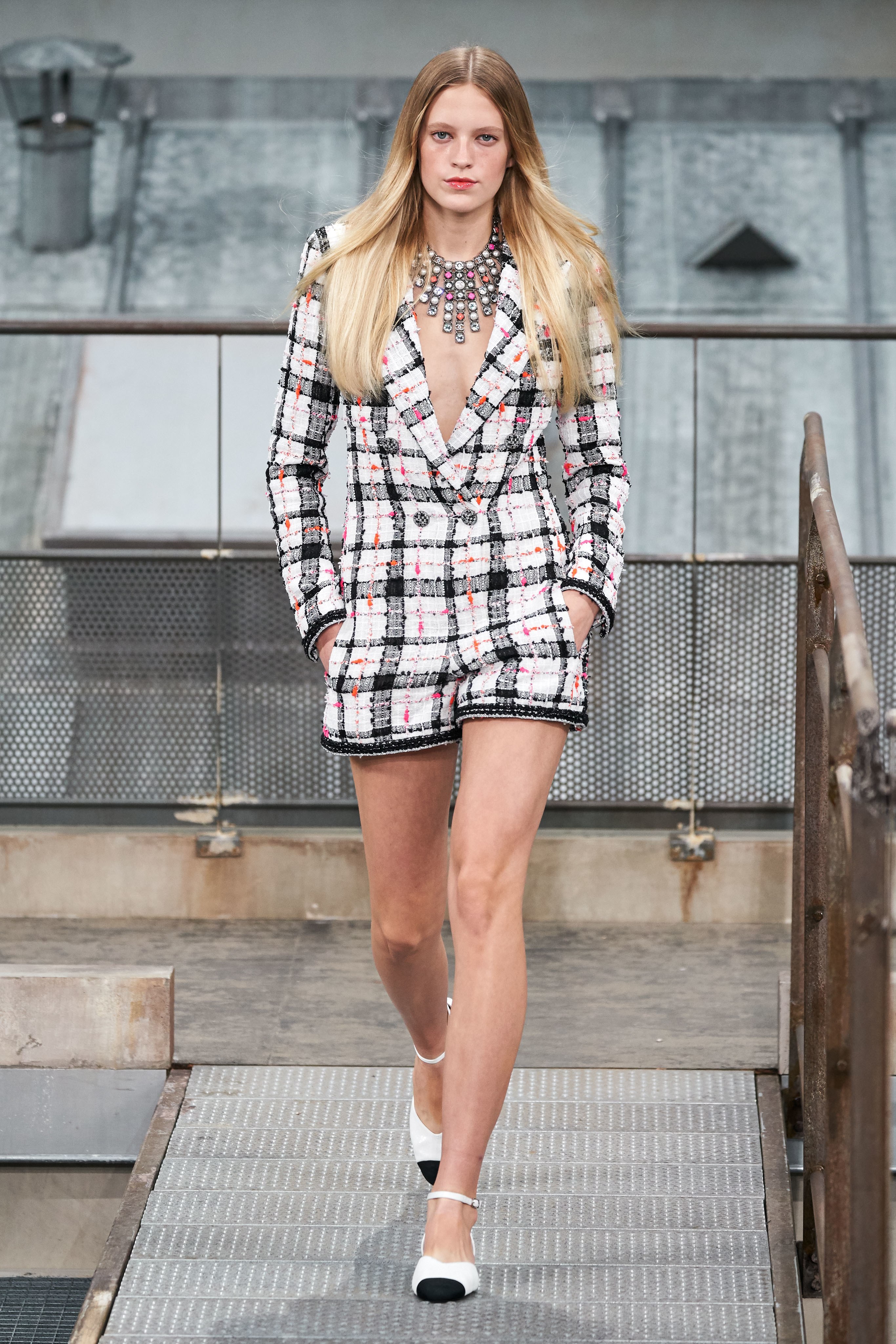 From left to right: Chanel, Valentino, Christian Dior, Chanel
In a variation on the short suiting trend we mentioned above, we offer you the upgraded romper. The look was featured several times on the Chanel runway, while you could also see more casual versions of the romper at Christian Dior.
Bold Striping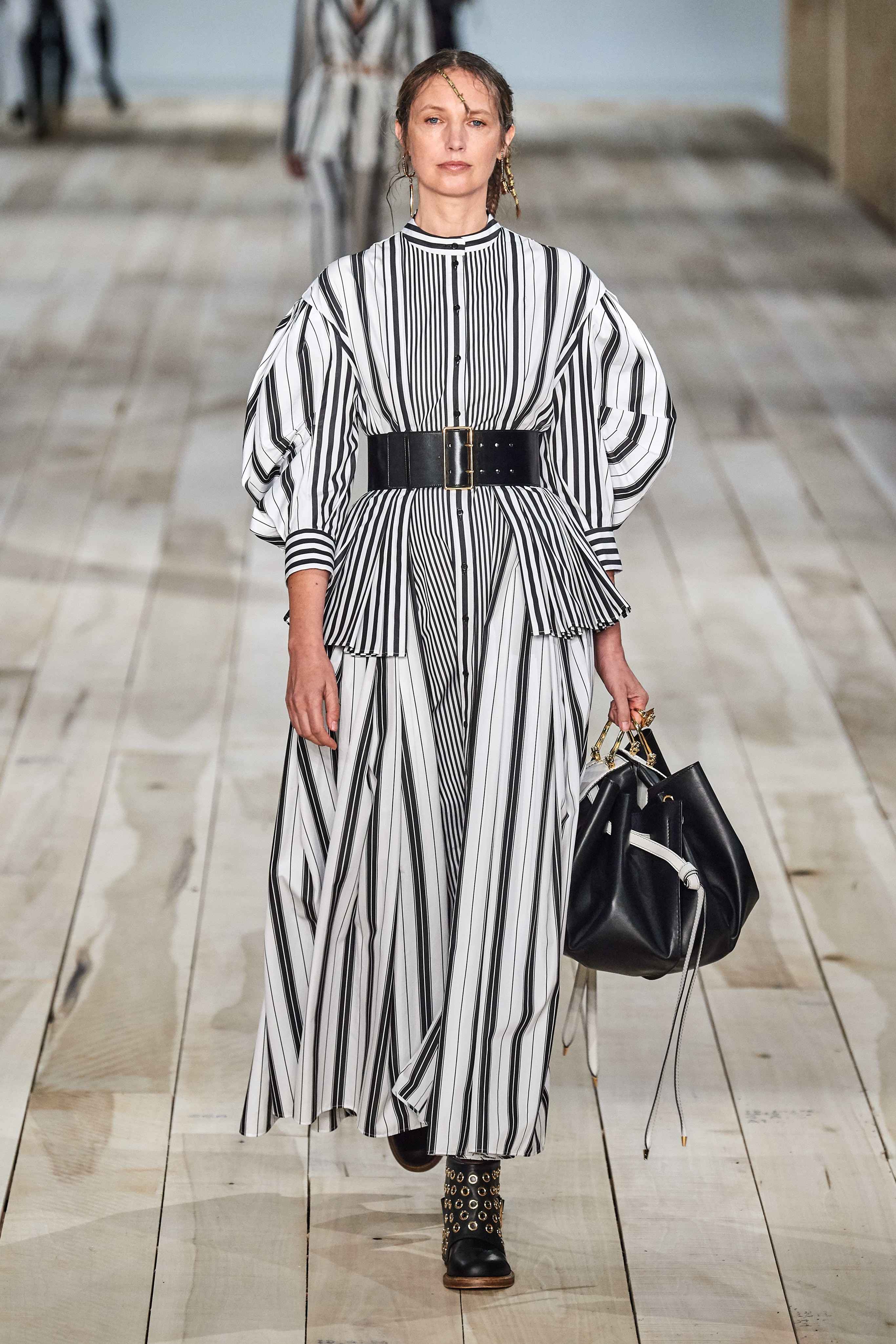 From left to right: Alexander McQueen, Stella McCartney, Altuzarra, Sacai, Christian Dior
We'll always have a special place in our wardrobes for stripes, and this season Paris designers opted for black stripes on cream and white backgrounds. Top, bottom, or allover look, it's bold new neutral we can get behind.
Bags for Every Occasion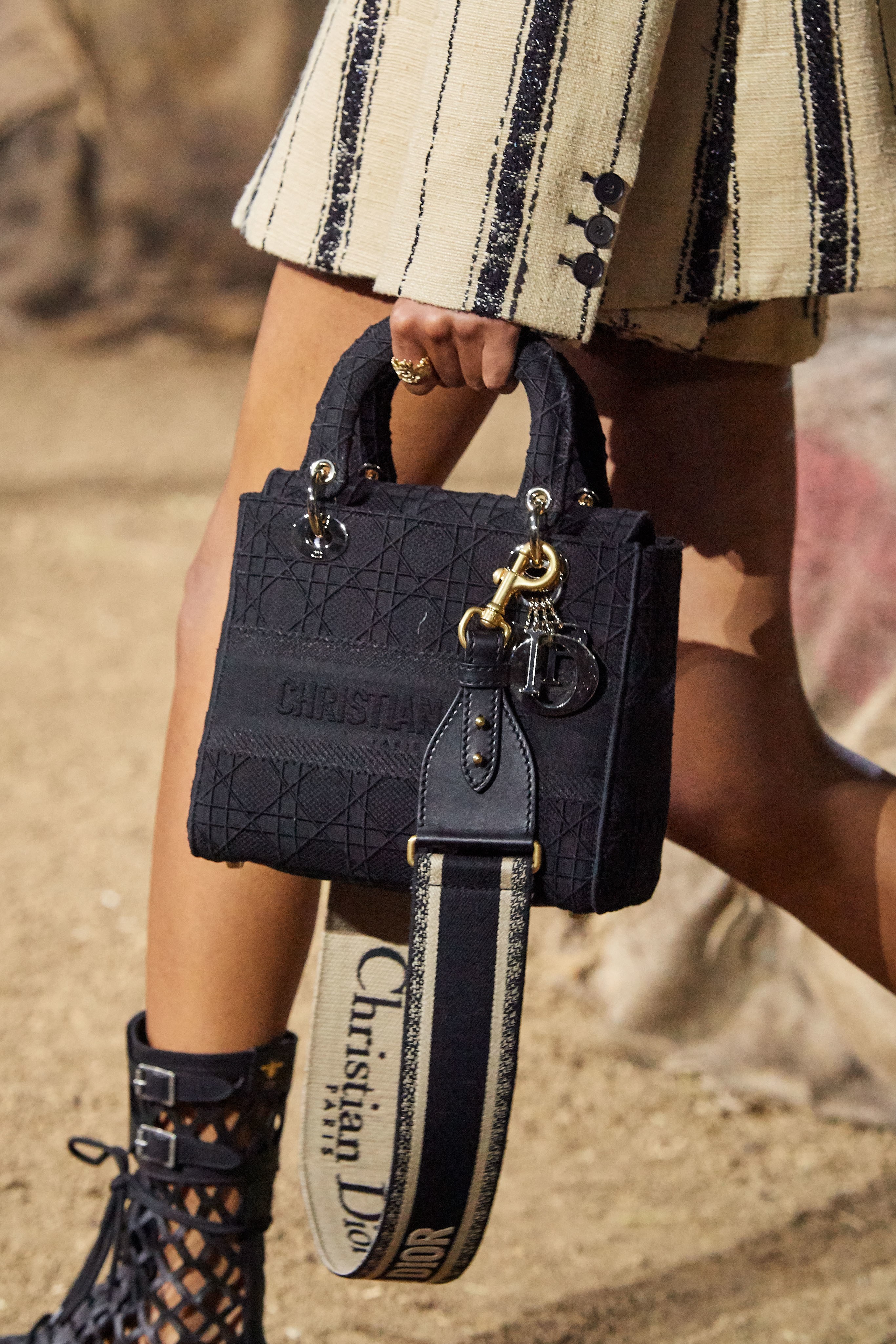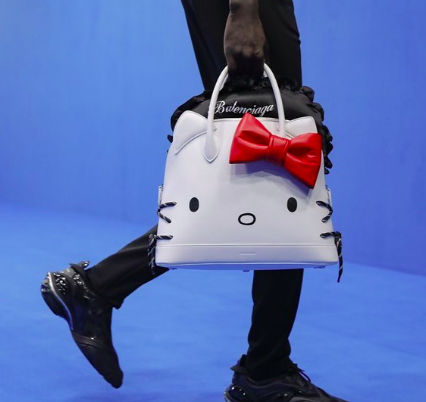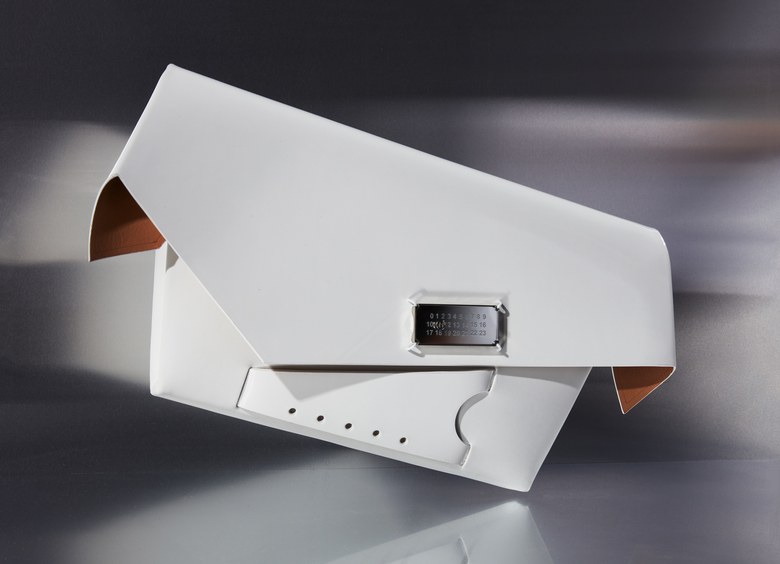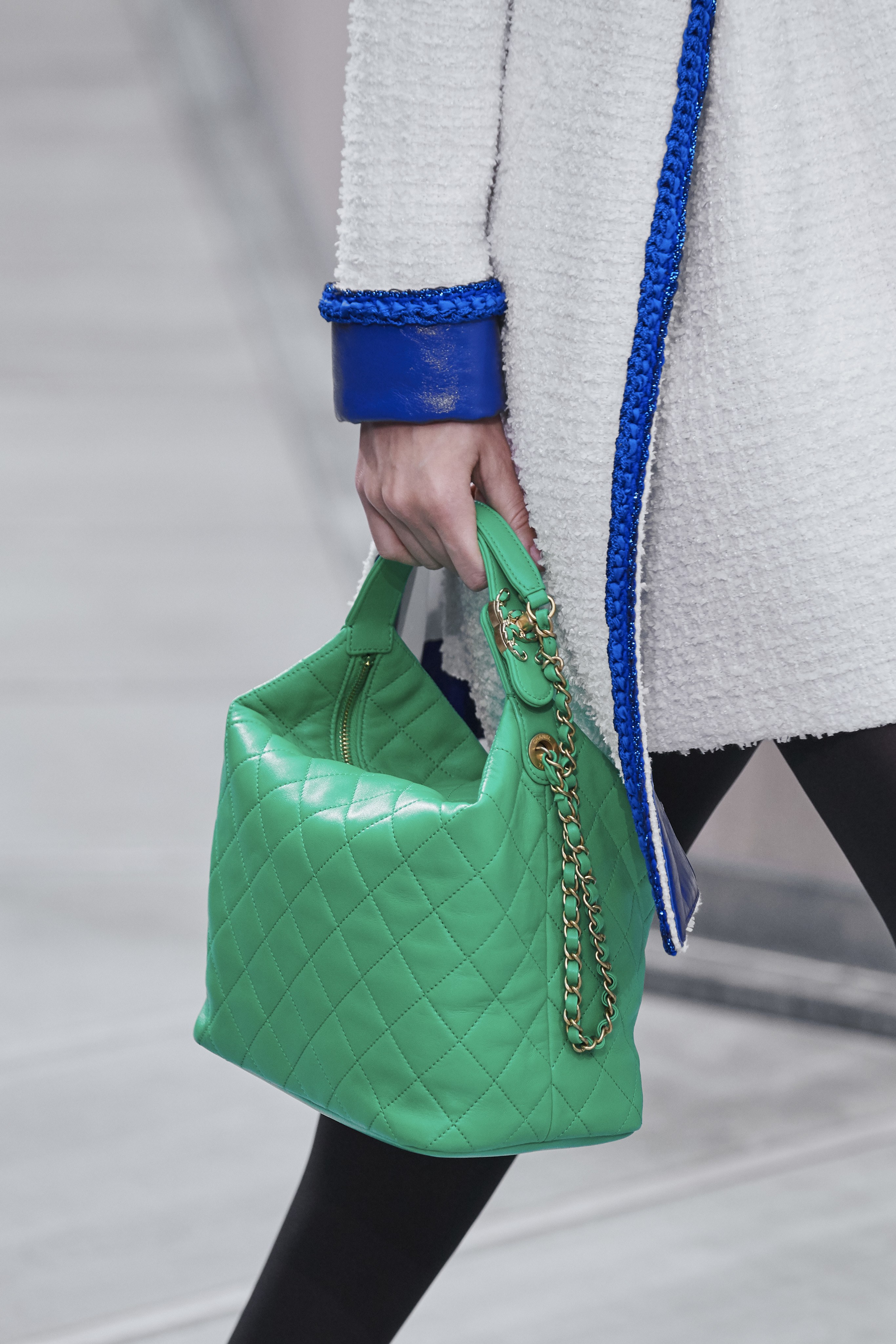 From left to right: Loewe, Miu Miu, Off-White, Christian Dior, Balenciaga, Balmain, Nanushka, Maison Margiela, Chloe, Chanel, Hermes, Altuzarra
Just as we saw in New York, London, and Milan, bags were all over the map in terms of size and, um, practicality (we're looking at you, Off-White). The oversized versions that hit the high notes were from designers including Nanushka and Altuzarra, and on the smaller side of things, there were styles from Christian Dior, Maison Margiela, and Balmain.
In Her Shoes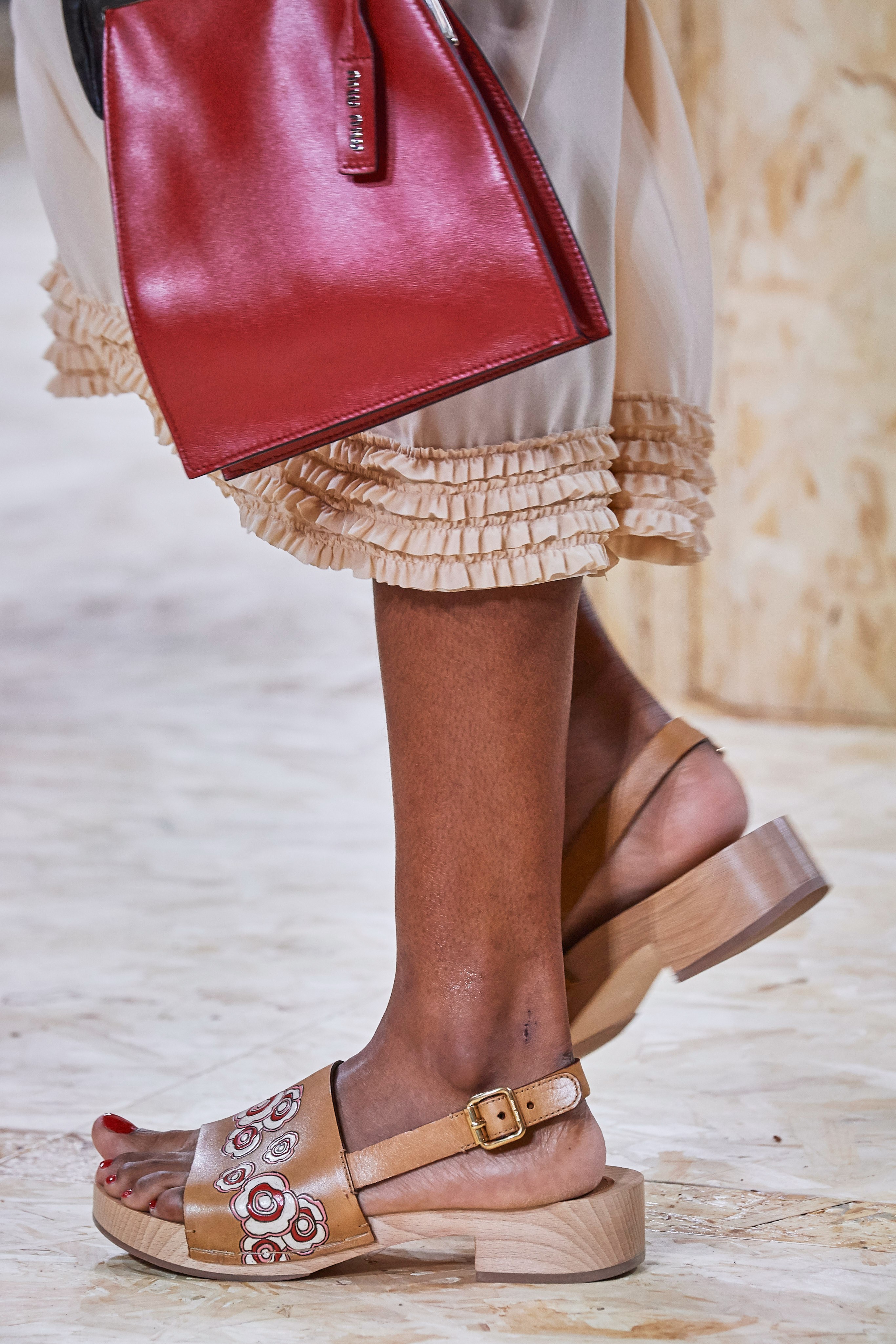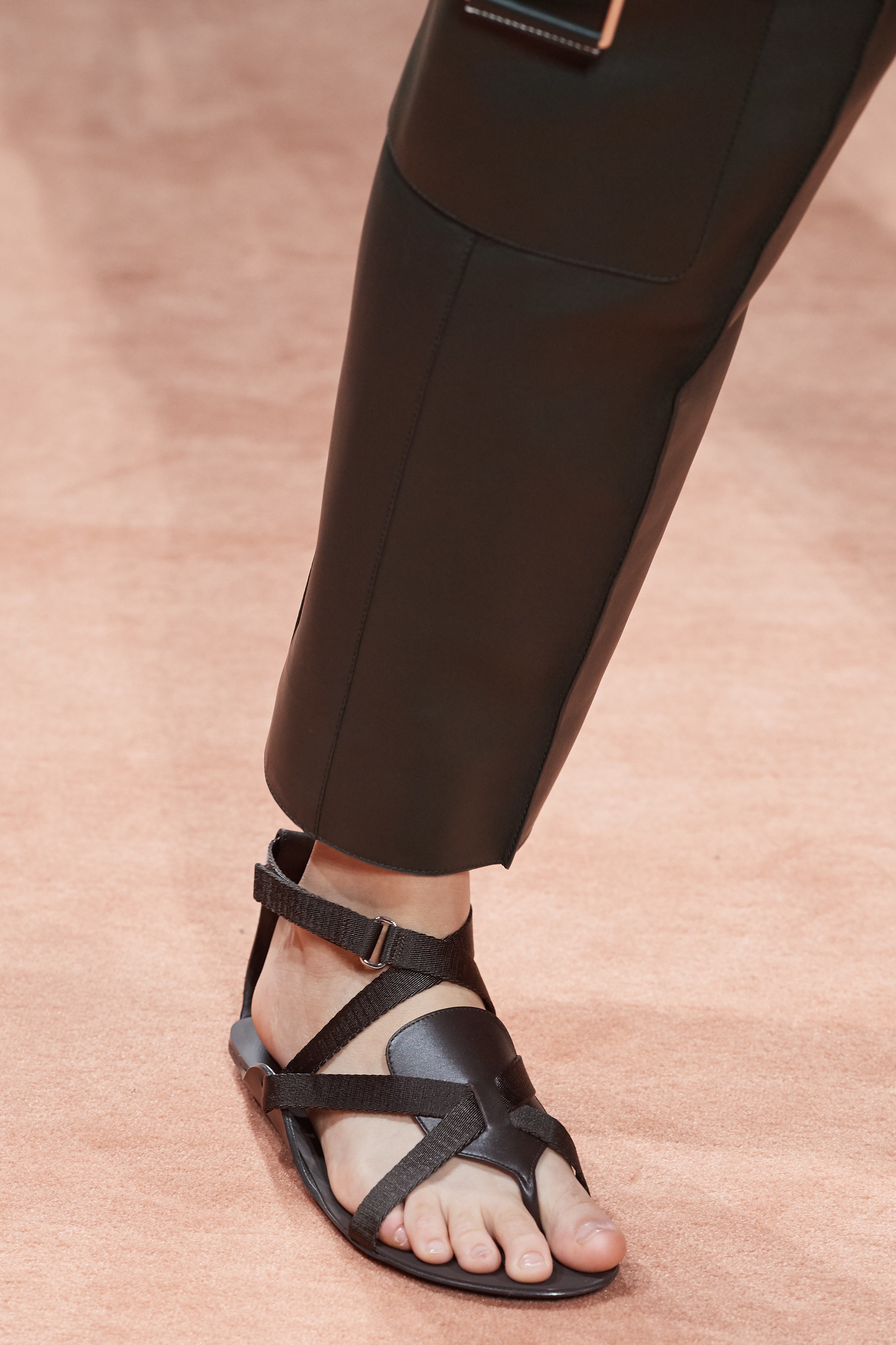 From left to right: Christian Dior, Chloe, Miu Miu, Balmain, Hermes
Some are saying that orthopedic shoes are the big new trend, and we're not going to argue with that. Flat shoes were abundant, but if you want some elevation, look no further than Chloe and Balmain's sky-high styles.
A Sprinkle of Whimsy, Magic, and Polish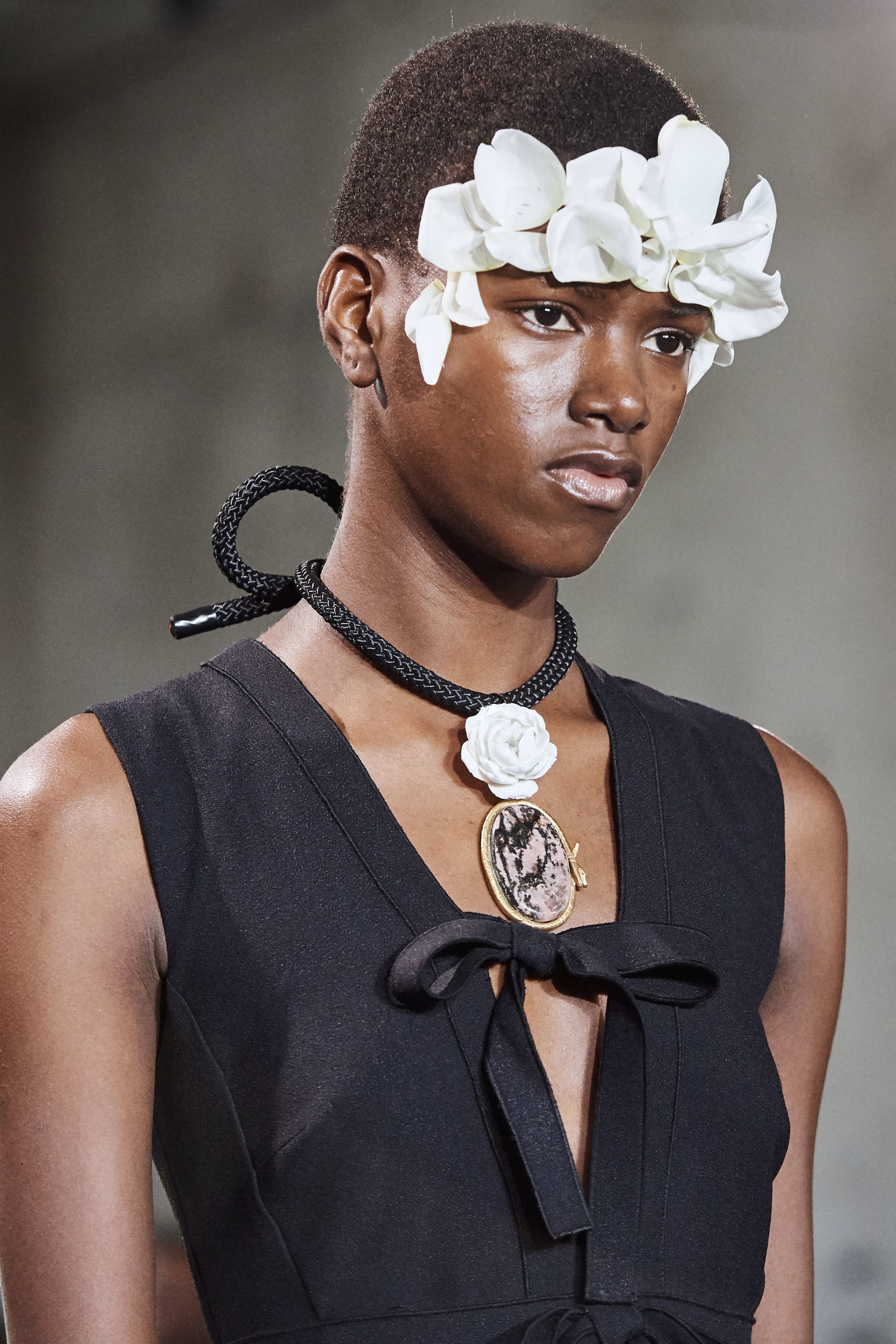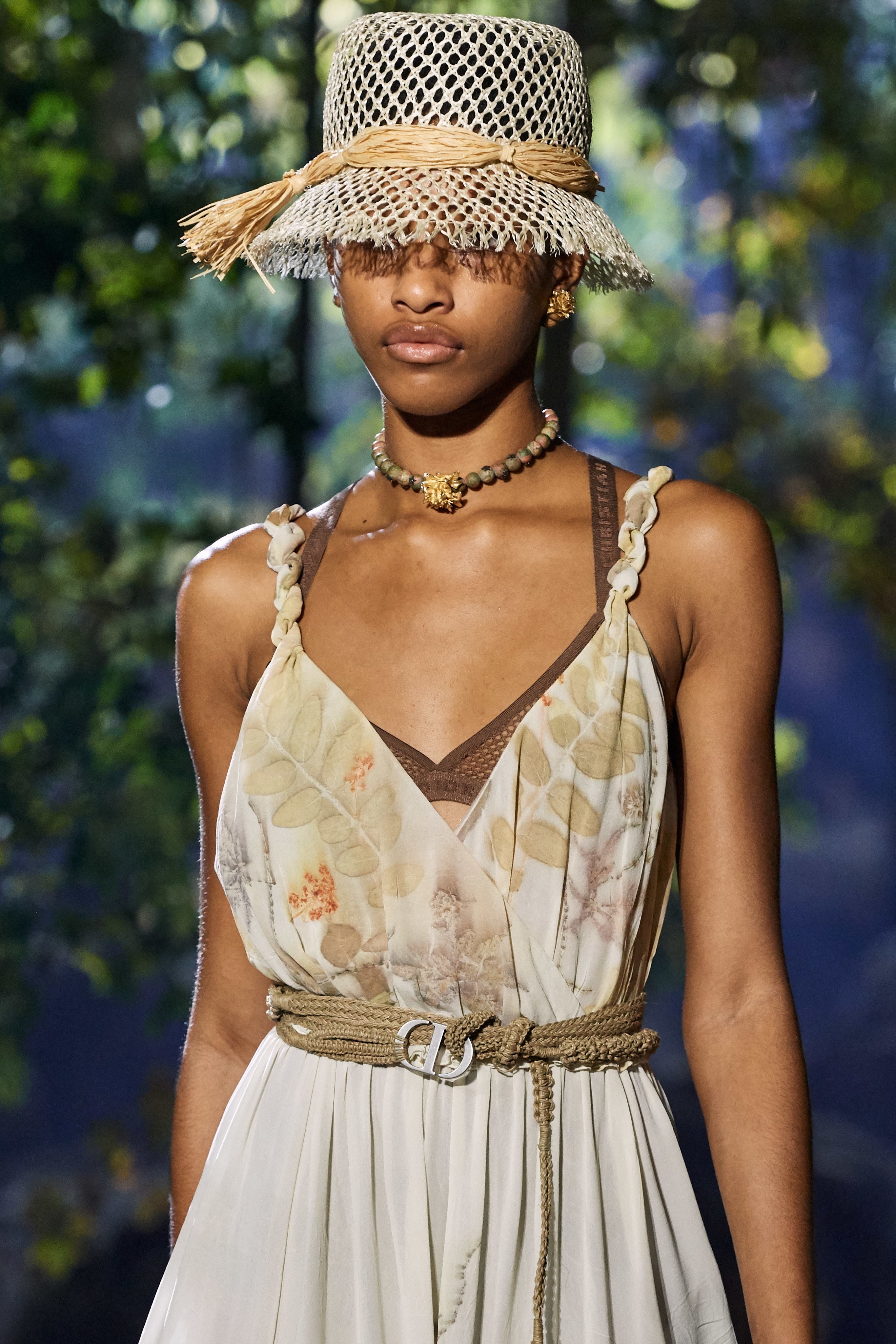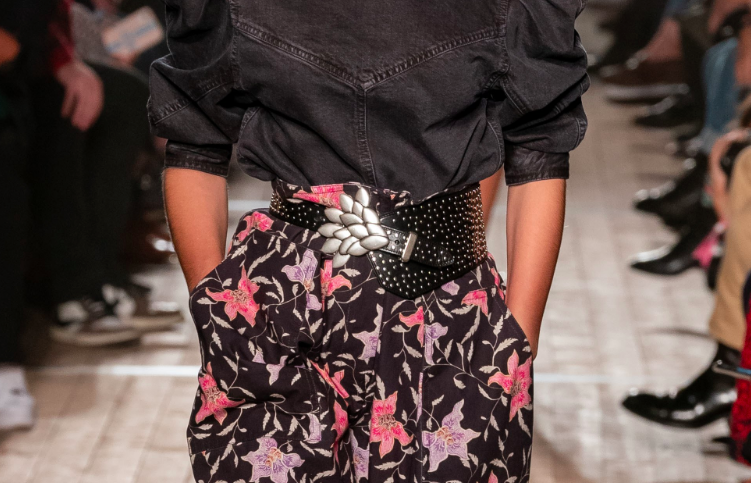 From left to right: Nina Ricci, Stella McCartney, Giambattista Valli, Valentino, Christian Dior, Isabel Marant
Nina Ricci's bucket hats and bags went viral this past week, and for good reason. They were colorful vessels of fun. And while that might not work for everyone (and the size of their head), there were other accessories trends that were reinforced on Paris runways like the bulky sunglass chain and floral hair accessories.
What do you think? Which Paris trends are going to be hot, hot, hot next spring? While you're at it, don't forget to check out our full NYFW trend report right here.