Last week, Deloitte predicted that US holiday sales would grow between 1-1.5%, a slower rate of growth than previous years. But the big unknown and determining factor of the season will be, "How much will those with means spend, and how much will those without, cut back?"
One thing is more or less certain, however, and that is that online holiday spending is likely to grow at a rate that we've not seen in holiday seasons past. Deloitte's prediction is that online sales will grow by 25% to 35%, between $182 billion and $196 billion.
In times like these, predictions can only take you so far, so preparation for a number of different scenarios is the best - albeit not easy - way forward. Let's talk about those preparedness strategies.
Know your winning categories
Apparel has suffered more than most other retail categories during the pandemic, most recently, August clothing sales were still down 20% from one year ago. Despite those significant setbacks, it's time to focus on lockdown winners and what they can inform us about what will resonate with holiday shoppers ahead. Whether it's loungewear, self-care products, or small luxury goods, know what people are looking for and why. Want more information on winning categories? Listen to our full holiday prep webinar where we go through these in-depth.
Start deals early
Amazon is likely to unofficially kick off the holiday season with Prime Day, which was just announced to begin October 13. Why start earlier than usual? Well, as Target perfectly summed it up in a July statement, "Let's face it: Historically, deal hunting and holiday shopping can mean crowded events, and this isn't a year for crowds. That's why our biggest holiday deals will be available earlier than ever, so you can shop safely and conveniently without worrying about missing out on deals that usually come later in the season."
The other unstated benefit of starting promotions earlier is that it gives retailers, employees, and fulfillment systems, all of which are already under considerable strain, additional time to get products to consumers.
The takeaway here is to be clear on your promotions' duration, what's covered, and in which channels these offers are applicable.
Remember, it's about gifting
While pandemic category winners give us insight into what's resonated with locked down consumers, with more practical items and at-home gear taking precedence, it's ok to promote the gifting spirit of the season.
Consumers, and to be clear, of course many will be under financial pressures, will still want something that feels special, something that's a break from the monotony, and communicates care to the recipient.
As a retailer, be thinking about how your promotional messaging and assortment mix enable this type of gifting occasion.
Cope with and communicate scarcity
Many retailers have greatly reduced their orders for the holiday season, and in some cases, they're packing and saving inventory for a later season. All this leaves many retailers wondering whether they'll have enough inventory to last the season. So how, as a retailer, do you navigate the scarcity?
First, transparency is key. Let shoppers know if you're low in stock. Also let them know if and when it'll be back in stock. Can interested customers add their names to a list? The key here is setting expectations on what will and will not be available.
What else? Make sure your product recommendation engine is ready for alternative suggestions, to catch a sale that might otherwise be lost to an out-of-stock.
Product availability can go both ways, of course, so how might you be able to capture a sale and build a relationship with a shopper whose product is out of stock at another retailer, but available at yours?
Think for now, and later
The idea of relationship-building is the perfect segue to the idea of what happens at holiday, doesn't remain as just a moment during the holiday season. What shoppers experience now will inform them as to whether or not to come back next time.
You're not only building a relationship with the gifter, but the gift recipient during this season. Consider if, in fact, many stores do run low on merchandise, and many shoppers turn to gift cards, many gift recipients will have gift cards for future usage in hand come December.
So, first, how are you delivering these types of gifts in a meaningful and differentiated way, and second, how will you will serve that recipient beyond the holiday season with interesting and compelling products to purchase?
Stay flexible and responsive
Another theme to carry you through the holiday is the idea of being flexible. Specifically, during COVID we've seen a whole lot of micro-trends, from tie-dye to vitamin c serums to baking banana bread. It's certain these trends will continue to rise and fall in the months ahead.
How are you keeping on top of these trends, finding out what's going viral on TikTok, and figuring out what's in and out going into the season?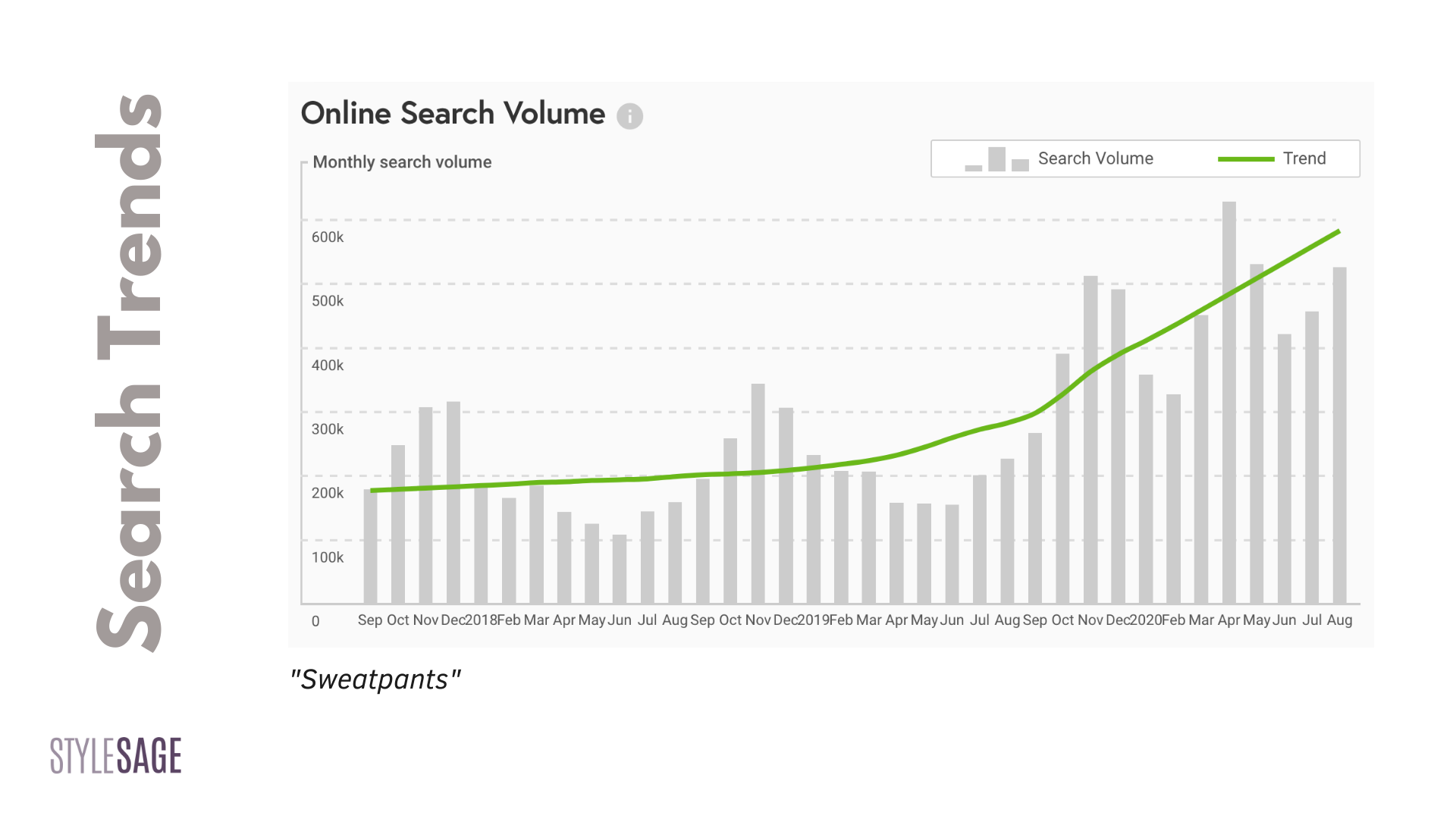 Our clients utilize our Trend Radar feature (above), with consumer search data showing rising and falling categories - including key details like style, brand, color, and print - to figure out which trends make the most business sense.
Can we know every curve ball the season will send us? Of course not. But at least you'll be one step ahead of whatever comes our way!