The start of a new year, not to mention a new decade, is chock full of predictions about what's ahead. There's predictions for tech, others for politics and of course those for retail. Within the themes, predictions, and emerging trends, there's a mix of both high and low notes, and steps forward and backwards. It seems fitting and altogether necessary that with the chaos in the world around us, it's worth focusing on what in retail, as we look ahead, gives us optimism.
Great Stores Shine
Last year in Forbes, Senior Contributor Steve Dennis noted that "Physical retail isn't dead. Boring retail is." Words of reckoning, as it's estimated that in the US alone, 9,300 stores closed by the end of 2019, many of them bankrupt, or nearly so. While that may not initially seem to be happy news, the silver lining is that we're finally starting to really deal with our problem of being "over-stored," or too many and too big of locations to sustain weak demand. While we certainly don't mean to diminish the very real losses in retail jobs this has and will continue to entail, when one store puts up those "final sale" and "closing for good" signs, it makes way for a new generation of retailers who can bring fresh products and experiences to the table. Let's also hope that these new brands and retailers can learn the lessons - and hopefully avoid the mistakes and unwieldy baggage - of their predecessors.
All of this is to say that while store closures are going to continue pace into 2020, the right kind of store has never been more relevant. What kind of store do we speak of? It's a place sized and assorted precisely to that location, where digital orders can be fulfilled quickly and efficiently, and value-adding services are available to customers. BOPIS (Buy Online, Pick Up In Store) gained record traction in 2019, with nearly three-quarter of Americans saying they have utilized this delivery option when shopping online.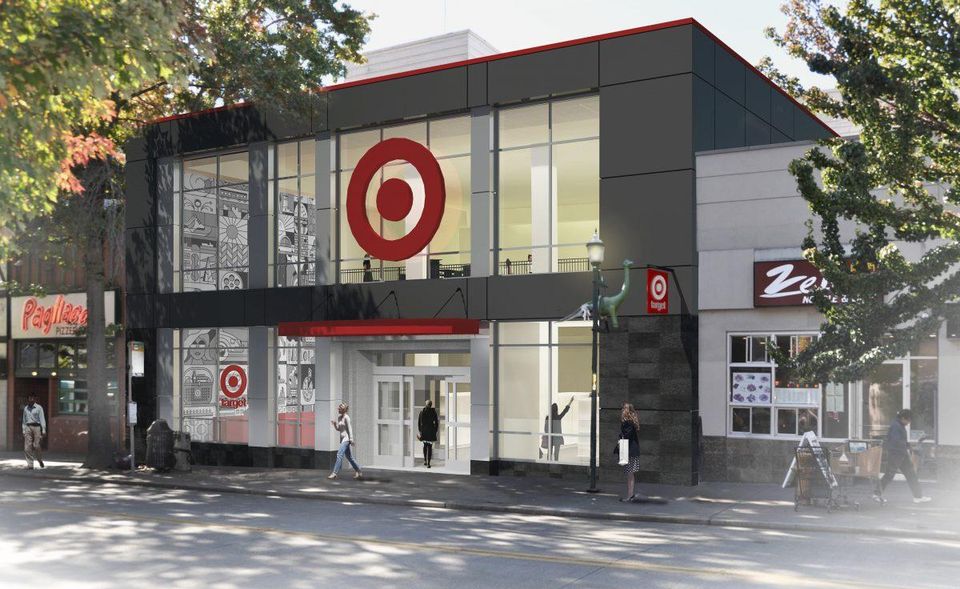 To see the future of the physical store look no further than Target's smaller format stores, many of which are in urban and college locations and are amongst its most productive, where physical assortment is just enough and online orders can oftentimes be fulfilled in one hour or less. Or you could look to Nordstrom's New York market strategy, which consists of two large-scale, locally-curated flagship stores, where you can drink and shop for shoes, get a blowout, or even opt for an ear piercing. And let's not forget about its "Local" concept, where nothing is for sale but rather services like pickup, returns, and alterations are the focus in these pocket-sized locations. Gone are the days where a couple store formats will fit all markets; now it's all about putting under one (sensibly-sized) roof relevance, speed, and services.
Brands Grow Less Reliant on Traditional Wholesale
Let's get the bad news out of the way first. The traditional department store's struggle is well-documented and is going to continue into the year(s) ahead. Their troubles can be attributed to a multitude of factors including: plodding speed of enacting meaningful merchandising and technology changes, the cost on the balance sheet of operating underproductive store locations, and a shrinking middle class who was historically their bread-and-butter customer. As evidence of the extent and severity of their problems are discounts that have been wildly out of control in recent years, and not just during peak promotional periods like Christmas, but year-round. So, if you're a brand who relies heavily on wholesale channels, you're likely sharing this pain.
"I'm here for the good news," you're likely saying at this point. Right, ok, so the bright spot here is that many a savvy wholesale brand has been getting better at negotiating the right terms for their brands, whether that's being exempt from promotions or segmenting product assortment so that it better fits that wholesale channel's value proposition. And to further decrease their reliance on traditional department stores, many brands are allocating more resources towards their owned channels where they can control the narrative. As evidence to this point, Nike's breaking off of their direct relationship with Amazon last year spoke volumes about what they're focused on, and that is delivering and owning 360 degrees of the customer experience. While admittedly few brands are at Nike's scale of vertical integration, it doesn't mean that smaller brands can't call the shots. In 2020 and beyond, there's opportunities to embark on smaller scale wholesale relationships that provide something unique like visibility into new geographic markets or merchandising adjacencies that could bear the fruit of future brand partnerships.
The takeaway here is that for brands today, you can't just rely on old school partnerships. It's time to get creative in where and how you meet your future customer.
Sustainability Finds Its Way In (One Way or Another)
We closed out 2019 with an in-depth report on the state of sustainability in fashion assortments and what it means in terms of product availability and pricing. (We highly recommend getting your copy if you haven't already.) Why are we optimistic about 2020 and sustainability? Heading into this new year we see the confluence of forces including: increased availability of responsible products that don't compromise on great design, more (painful) visibility into the impact of our purchases on the environment, and improved access to marketplaces of secondhand and rental merchandise, all of which are indirectly and directly keeping the topic of fashion sustainability top-of-mind.
Let's be clear. We have a long, long way to go in terms of environment and social responsibility, whether that's providing supply chain transparency, marketing responsibly and accountably, or simply avoiding the glut of unwanted products that pass through retailers' doors every season. But, we take hope in the fact that businesses are not only talking but acting on the notion of increased accountability to future generations versus today's shareholders and putting it into their merchandising strategies and vocabularies. And let's also not forget the sheer will of activists the likes of Greta Thunberg and Stella McCartney who remind us all to consider the cost of and make changes to our everyday fashion choices.
The challenge to brands and retailers in 2020 and beyond is to take their sustainability efforts beyond the surface - how will you shift sustainability from a marketing to a strategic business focus - one that will ultimately drive customer loyalty for this generation and beyond?
We want to hear from you. What are you most optimistic about for the year ahead? What are your biggest worries for the year ahead? We'd love to hear your ideas here.