An email coming across my inbox that says "sale" typically doesn't elicit much of a response these days. And that's because, as we all know, we're living in a discount world where 30%, 40%, and even 50% off is, unfortunately, not the exception.
Well, there are actually a few exceptions, or hold-outs, if you will. Retailers who don't join the frenzy of constant promotions and discounting to drive traffic. Rather they rely on must-have merchandise that keeps shoppers literally addicted to their latest product drops. Who am I referring to? Well, the name that comes to mind most often is Zara - the standard bearer for "fast fashion" and one of the most watched global retailers.
There is, however, one exception to their no discounting rule, and that is their semi-annual sale. In both January and June, they slash prices on the bulk of their already tightly managed inventory to clear out what's left from previous months. So if you only promote twice a year, we wanted to see, up close and personal, what that looks like. What sells out, how high are the discounts, and which categories are getting the most promotions? Let's take a look.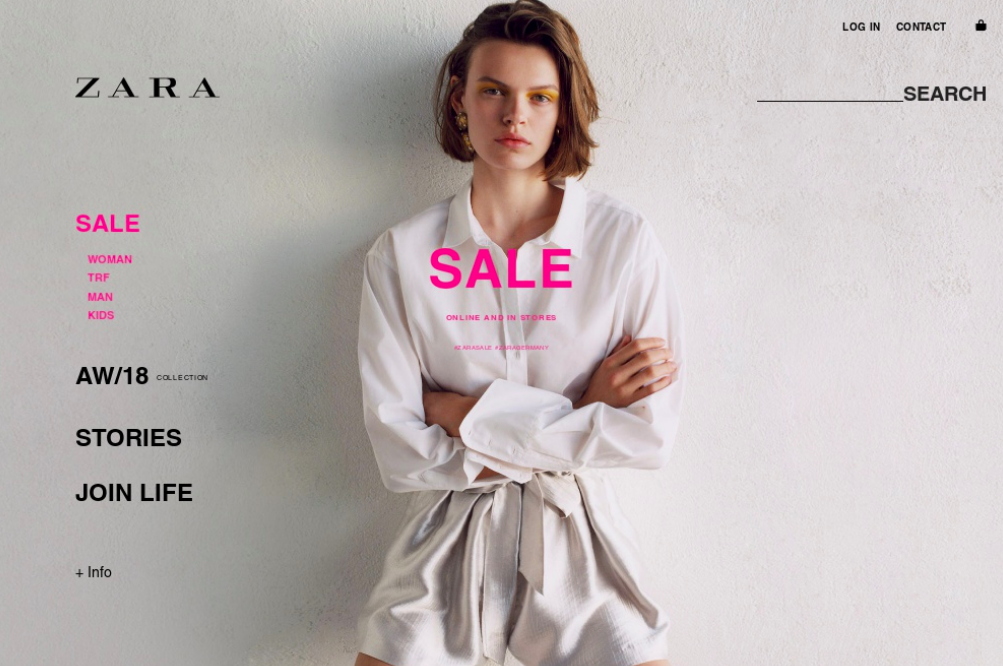 Well to start, just about everything is on sale. And we mean everything. In total, 76% of men's merch is on sale, and 88% of women's. And the average discount you'll get across all apparel categories is 26% and 33%, for men's and women's, respectively. It's worth dropping in here, that these average discounts are still below what you tend to see on a continual basis within competitors' assortments.
So which categories are you most likely to find on sale? For men, it's the stuff of their assortment that caters to cooler temps - including outerwear and casual jackets. For women it's dresses, sweaters, and skirts. (Dresses happen to be one of the categories with the highest starting SKU counts.) It's also worth noting that women's discounting tends to outpace men's.
If the lines at the store are any indication, merch much be flying off the shelves, right? Well, it is, but complete sell-out rates for the last 7 days aren't through the roof, not yet at least. As of today, the sell-out rate for men's and women's apparel is 5% and 7%, respectively. (Keep in mind this counts items that are completely OOS in all sizes and colors.) Interestingly, swimwear is one of the top sell-out categories for Zara, even though the starting number of SKUs was fairly limited. Below you can see the top three selling categories for both men's and women's.
And speaking of those long lines, well, we know shopping in Manhattan can feel like a mob rush at times, and Zara's stores, at least those in the 212, are especially feeling the operational stress. If you're like us, we'd suggest buying online and having it leisurely delivered to your house. But for those of you intrepid souls, here's what awaits you.