We unabashedly LOVE talking about the 'curve' market. It's fierce, colorful, not to mention one of the brightest spots in the fashion industry. Today we're shining the spotlight on the latest business and fashion trends.
Assortments Still Under-Represent The Curve Market
When we examined the category last fall, we saw that mid-tier department stores had the biggest allotment of curve offering, in big part because of their wide category coverage. But it's interesting to see that across sectors, we're seeing a decrease in the number of curve SKUs as a part of their full size offering.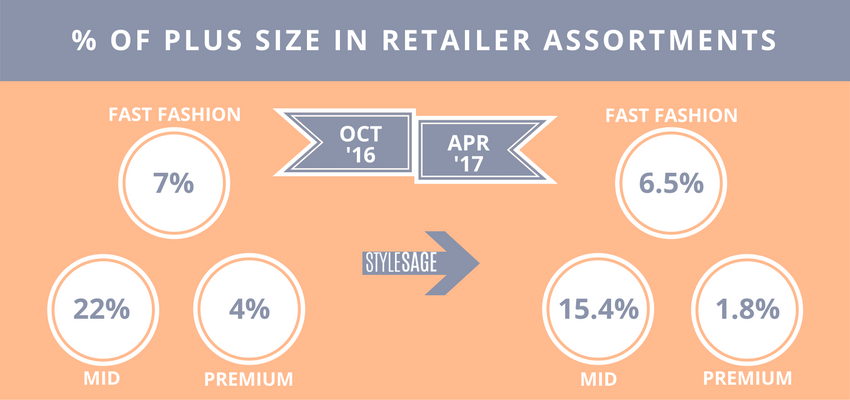 Is this because they're selling out faster? Our same-retailer analysis says...nope. While sell-through rates are on par with the rest of the size assortment (with the highest velocity in the Fast Fashion sector), it looks very possible that these channels are losing traffic to dedicated curve brands. Supporting this hypothesis is that sell-through rates at curve dedicated retailers are currently sitting at a very healthy 34%. One other possibility worth surfacing here is that there's still a marketing issue in play; many of the models are not so curvy. Remember that size 14 and up is considered curve, yet many of the models on display are still on the low end of the size scale. One survey of the curve market noted that more than 90% of women said they would prefer to see plus size models, larger than a size 12, in advertising campaigns. Something to think about for brands that are still getting their footing in this space.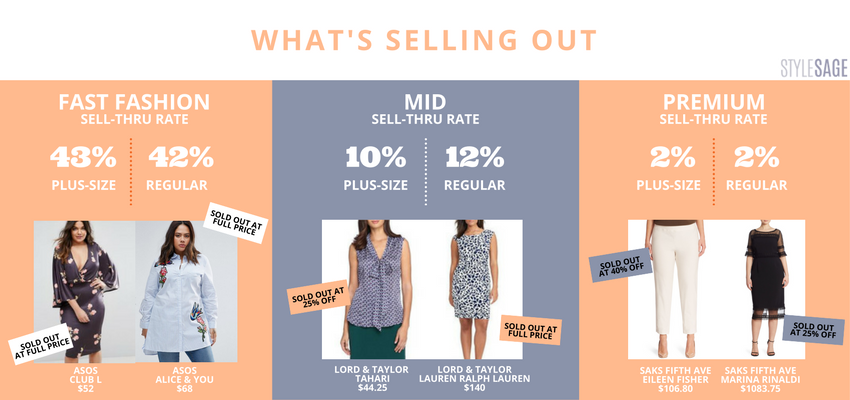 Designer Collaborations Are Hitting It Out Of The Park
Key spring trends are dropping into retailers' curve inventories (gingham, pops of vibrant color, off-shoulder, and ruffles) with the freshest offerings in the romper, tops, swimwear, and dress categories.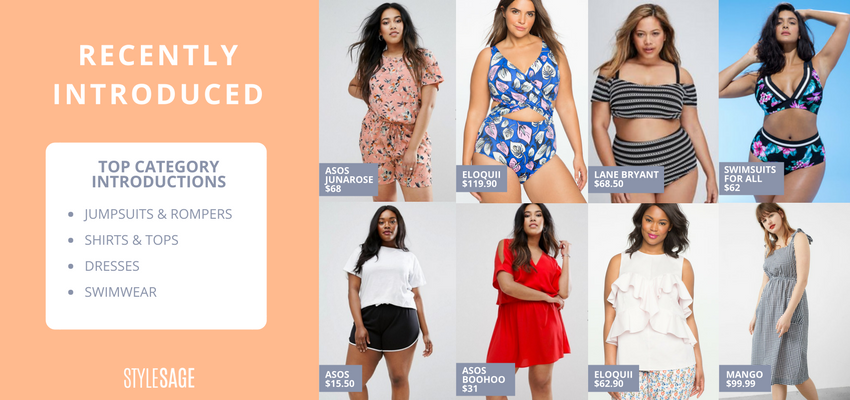 There's been lots of buzz about curve collaborations this season. Victoria Beckham and Missoni anyone? Target's collection by Victoria Beckham was one of the first of its kind, with a full range on offer for the entire size spectrum. (Better move quickly, ladies, there's a handful of pieces left!)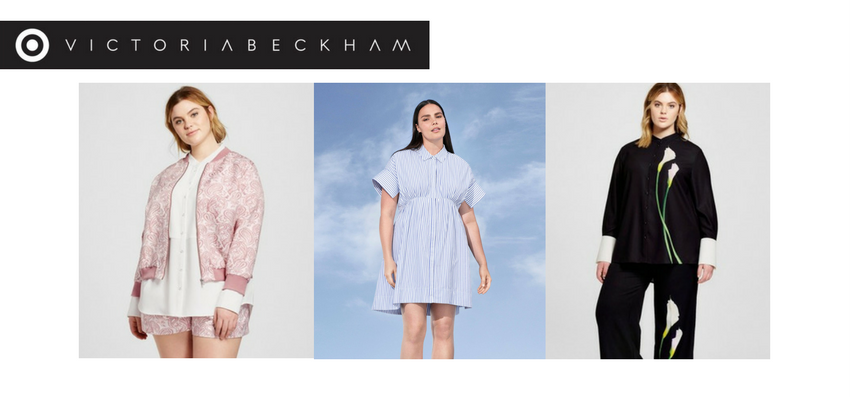 And last week curve-exclusive brand Eloquii launched a line with designer Teresa Maccapani Missoni. The blouse and skirt featured in the advertising campaign sold out within 3 days of launch.

As always, we're continually inspired scrolling through Nadia Aboulhson, Tess Holliday, and Gabi Fresh's Instagram feeds. In a refreshingly defiant manner they are reminding us that style has absolutely nothing to do with size. Now if you don't mind, we've got a bunch of fresh new outfit ideas we need to attend to.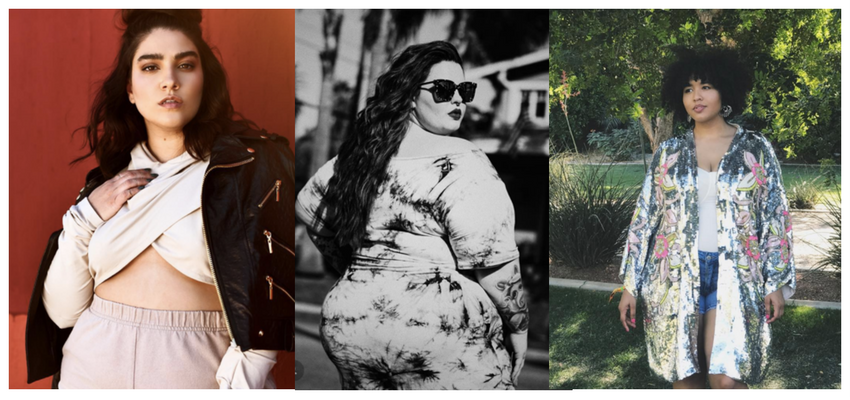 We've got a world of influencer and e-commerce data on what's hot and happening in the curve market. Get in touch with us here to learn more.