Images courtesy of Vogue Runway
Fashion month is officially a wrap as of yesterday, with less of a bang and more of a quick wave bye. Even though it might have been more subdued in nature than previous seasons, this Spring/Summer 2021 season is noteworthy as it represents an industry-wide reset, and it also gives us insight into how a creatively-fueled industry has coped with the changes the pandemic has forced their businesses to face. Indeed, we can see how designers envisioned what post-pandemic fashion looks like, even while designing these very collections in the midst of a global lockdown.
Let's give ourselves the opportunity to look ahead to next Spring - pretty much an eternity from now - and see what new themes and trends of which we can anticipate seeing more.
The Robe Coat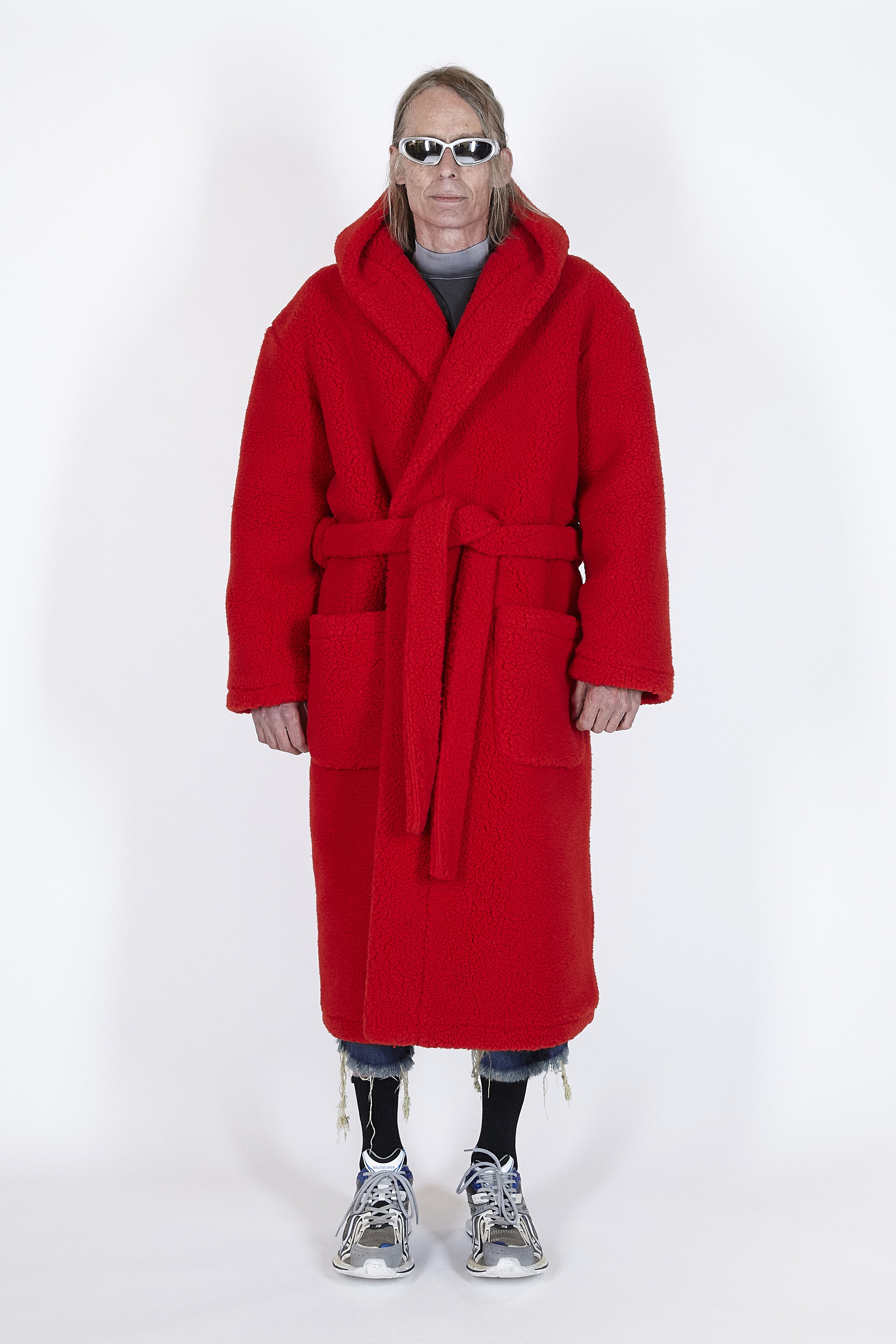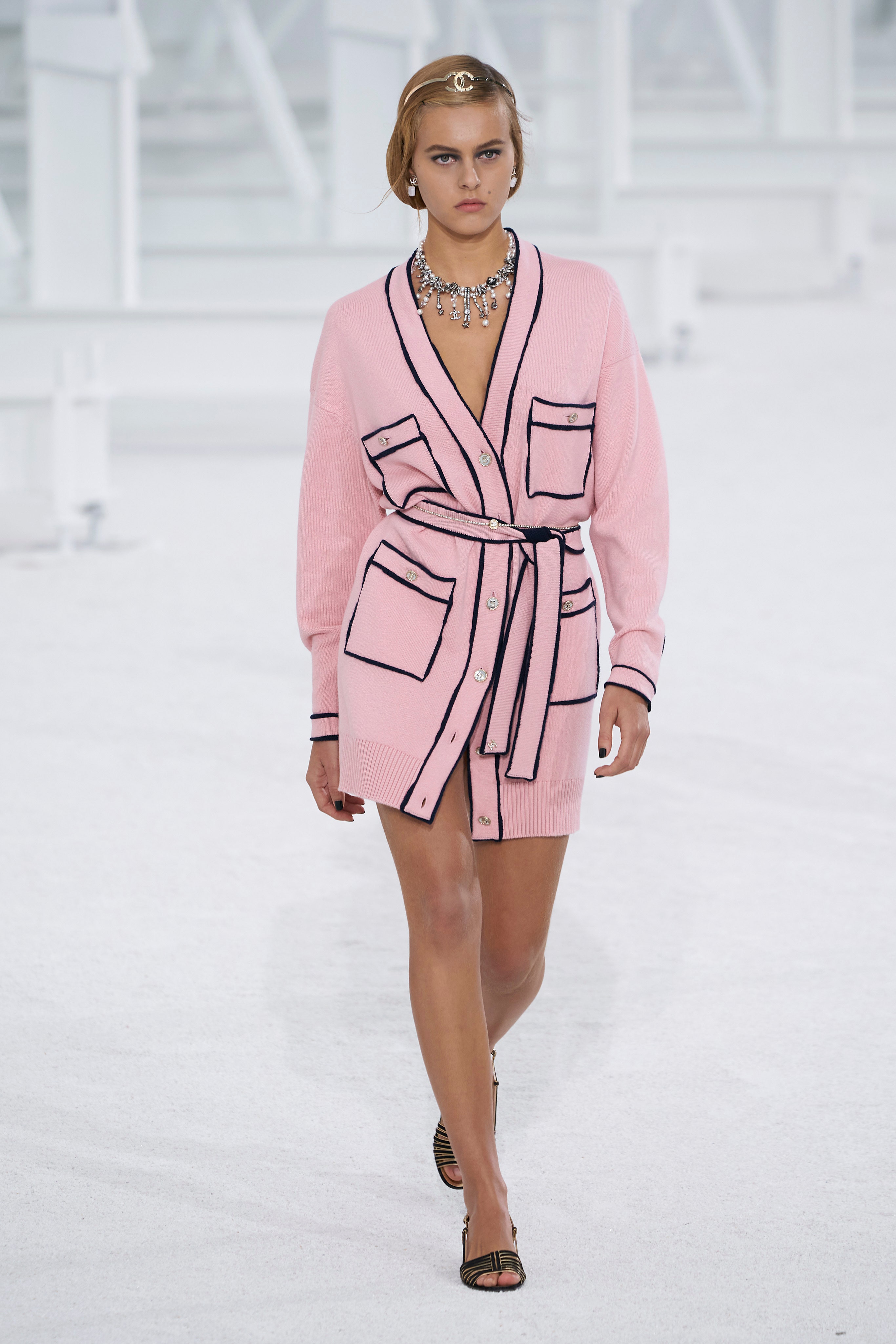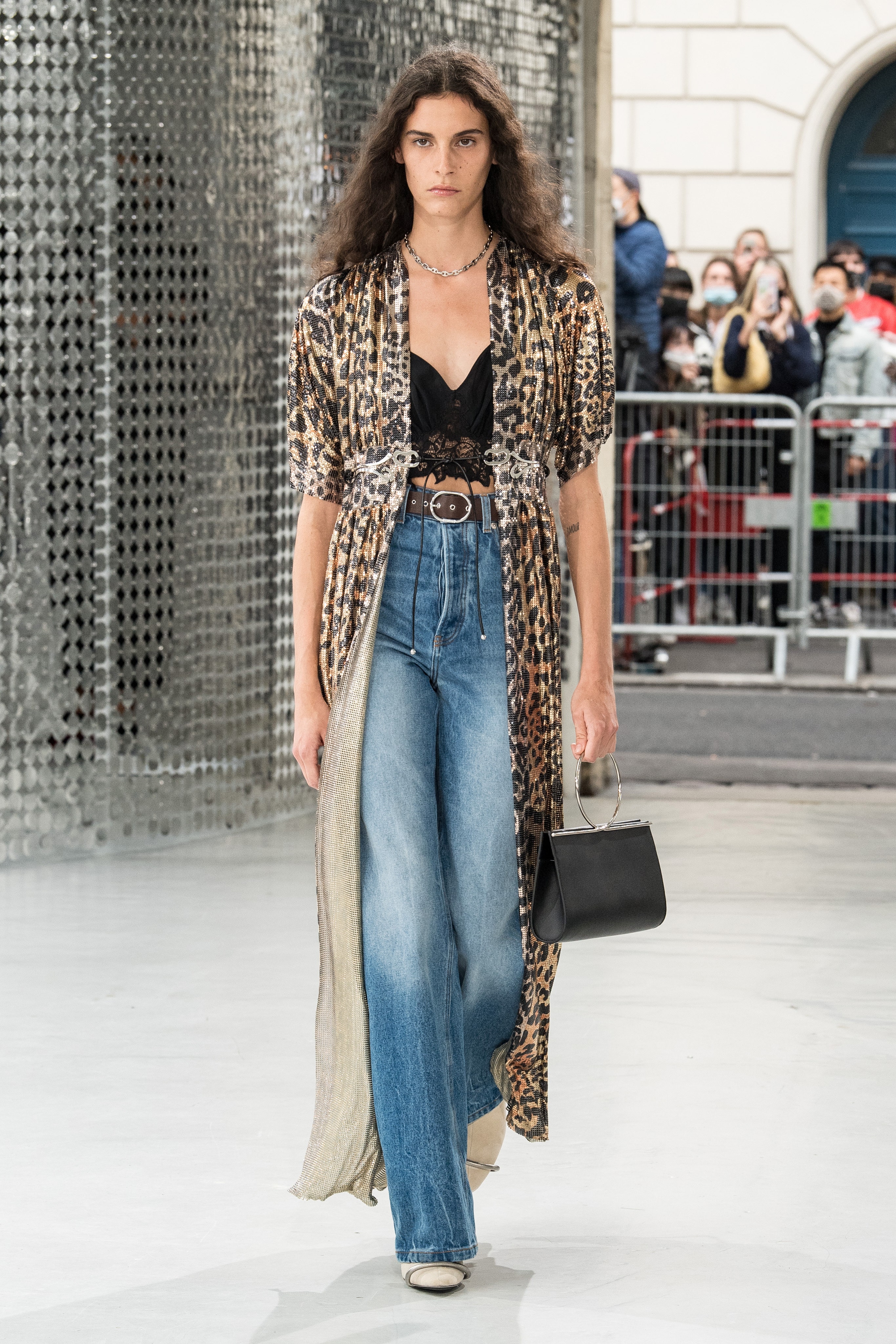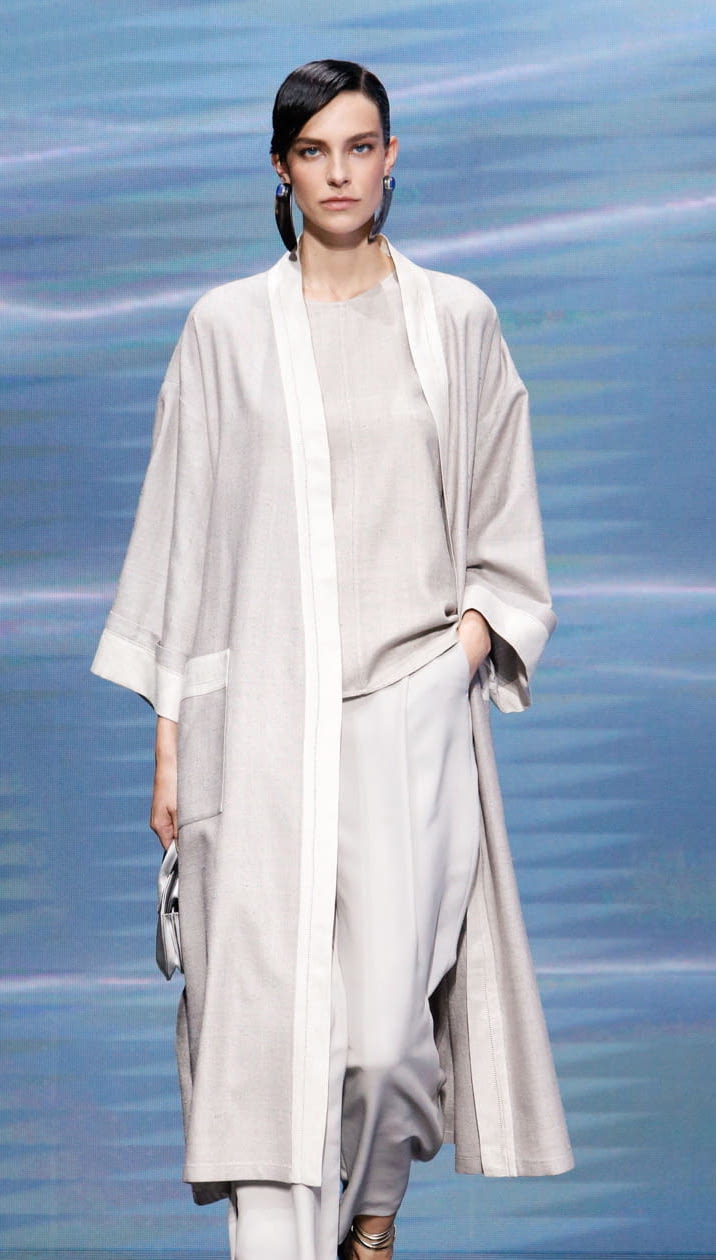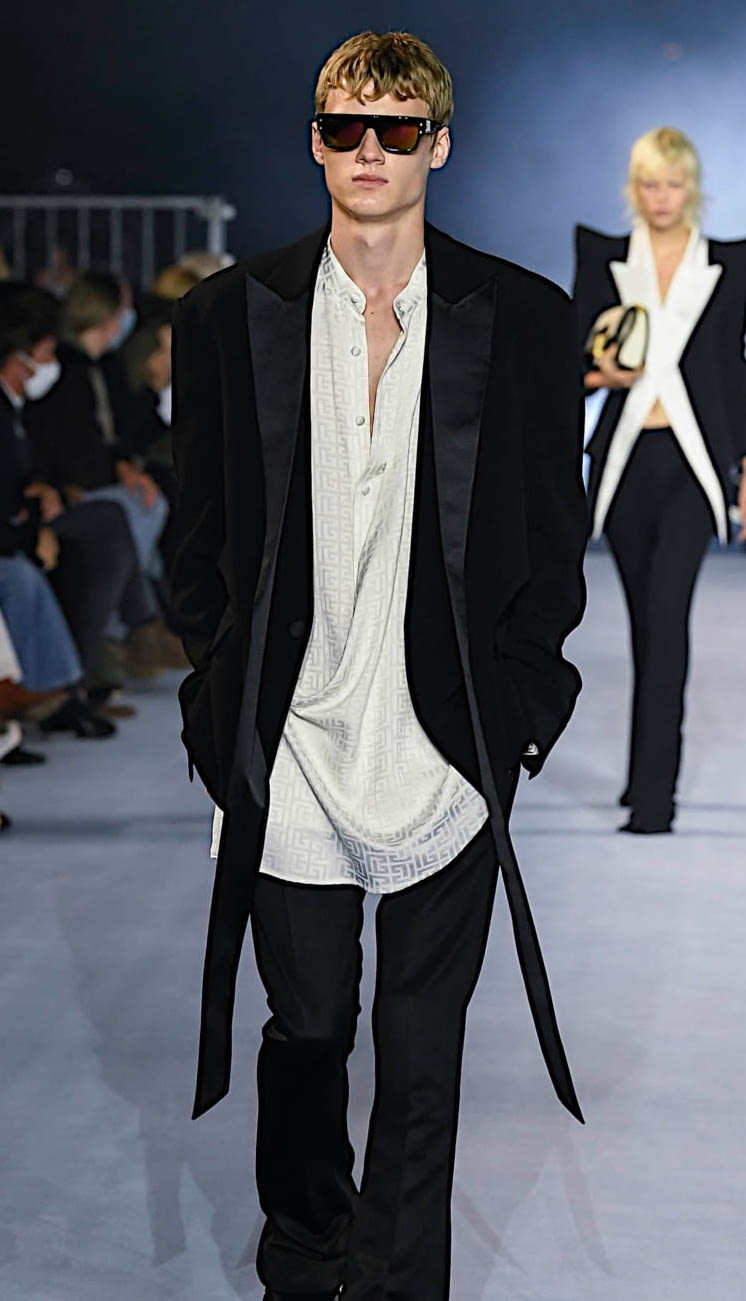 From left to right: Balenciaga, Chanel, Paco Rabanne, Giorgio Armani, Balmain
Many of the notable fashion trends this season felt like they had one sartorial foot in a world where we go out, work in an office, and have dinner inside a restaurant, but another food firmly placed in the comforts realized by spending months at home. To that end, behold the robe-inspired coat, perfect for life straddling present and post-pandemic worlds.
New Sporty Uniform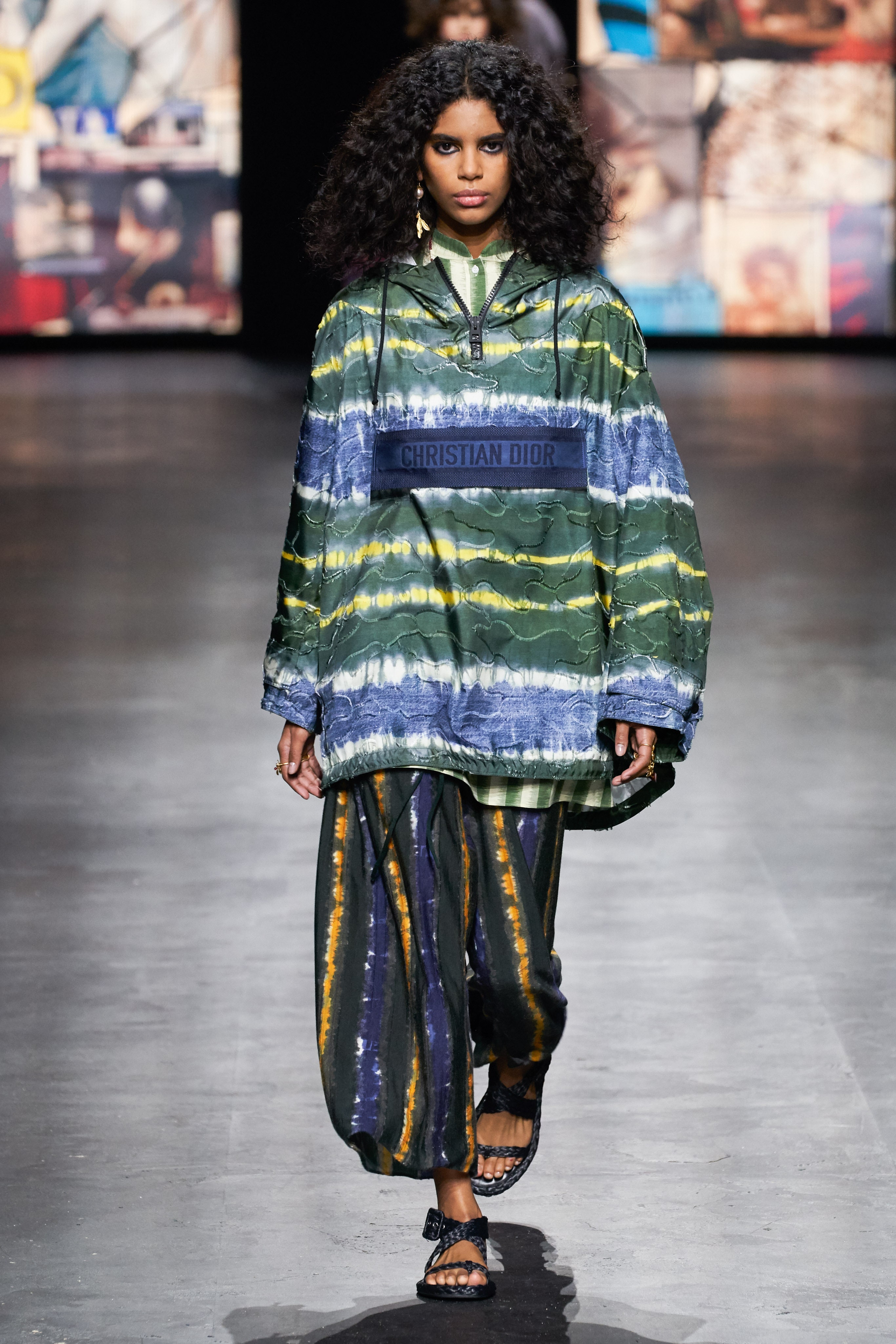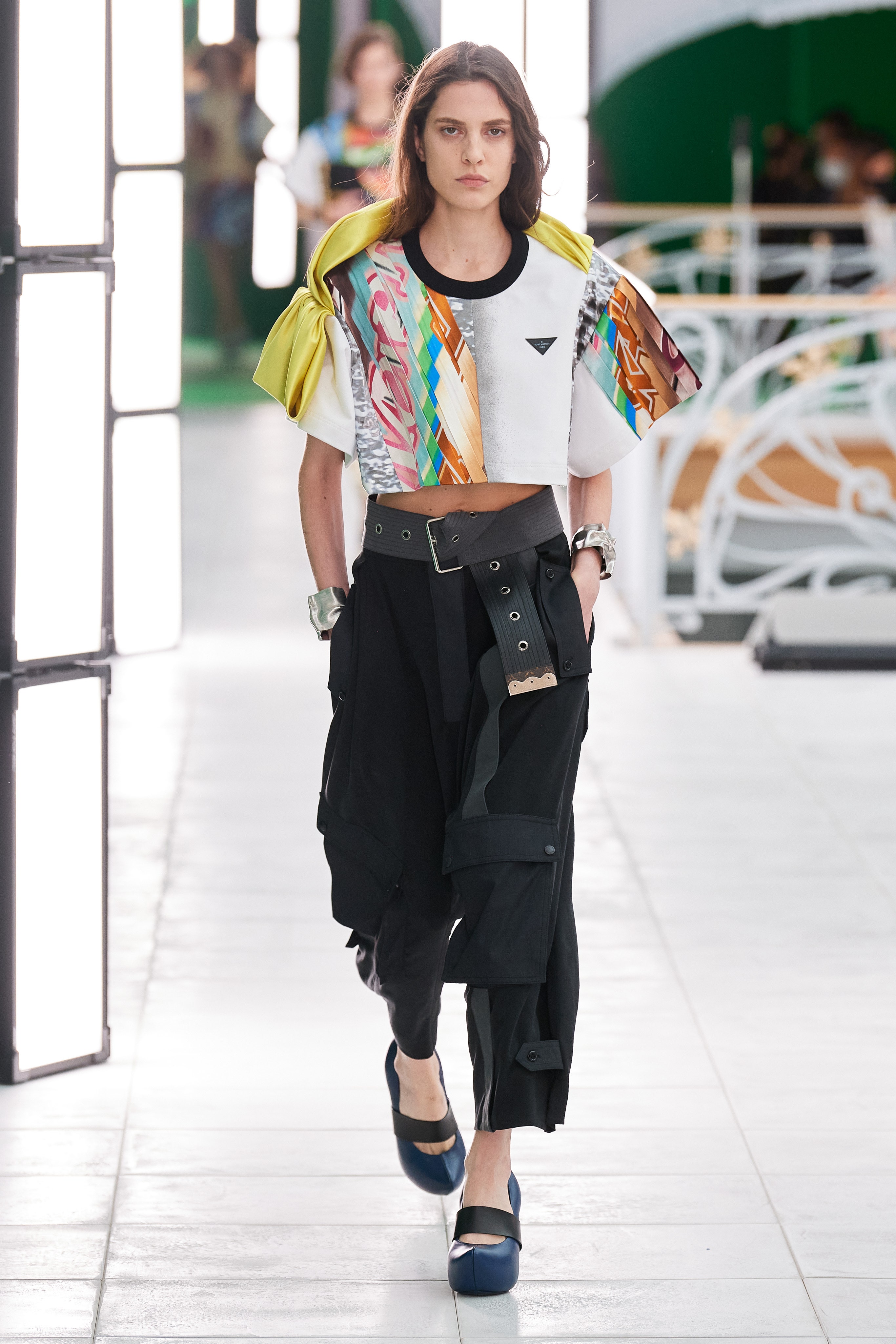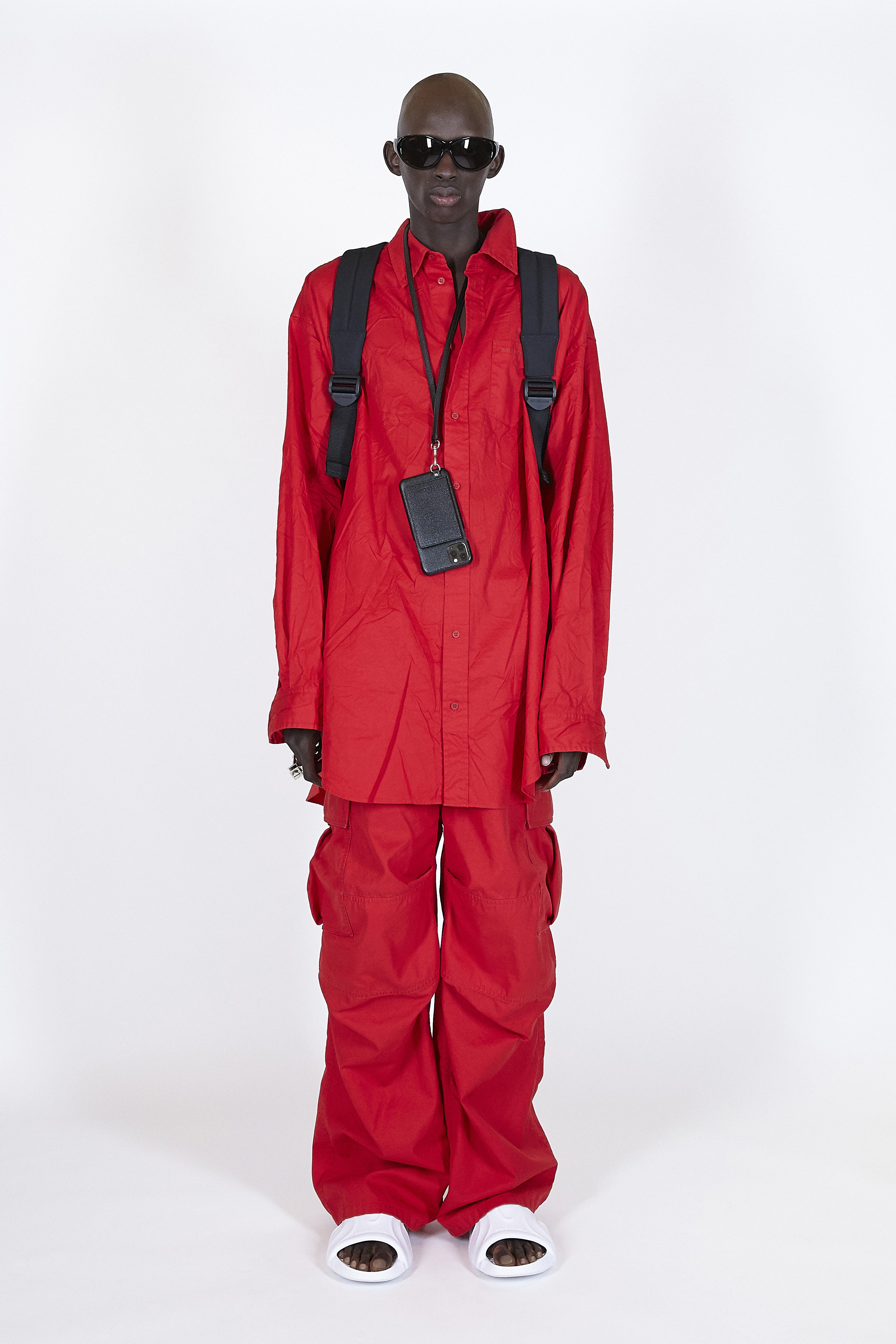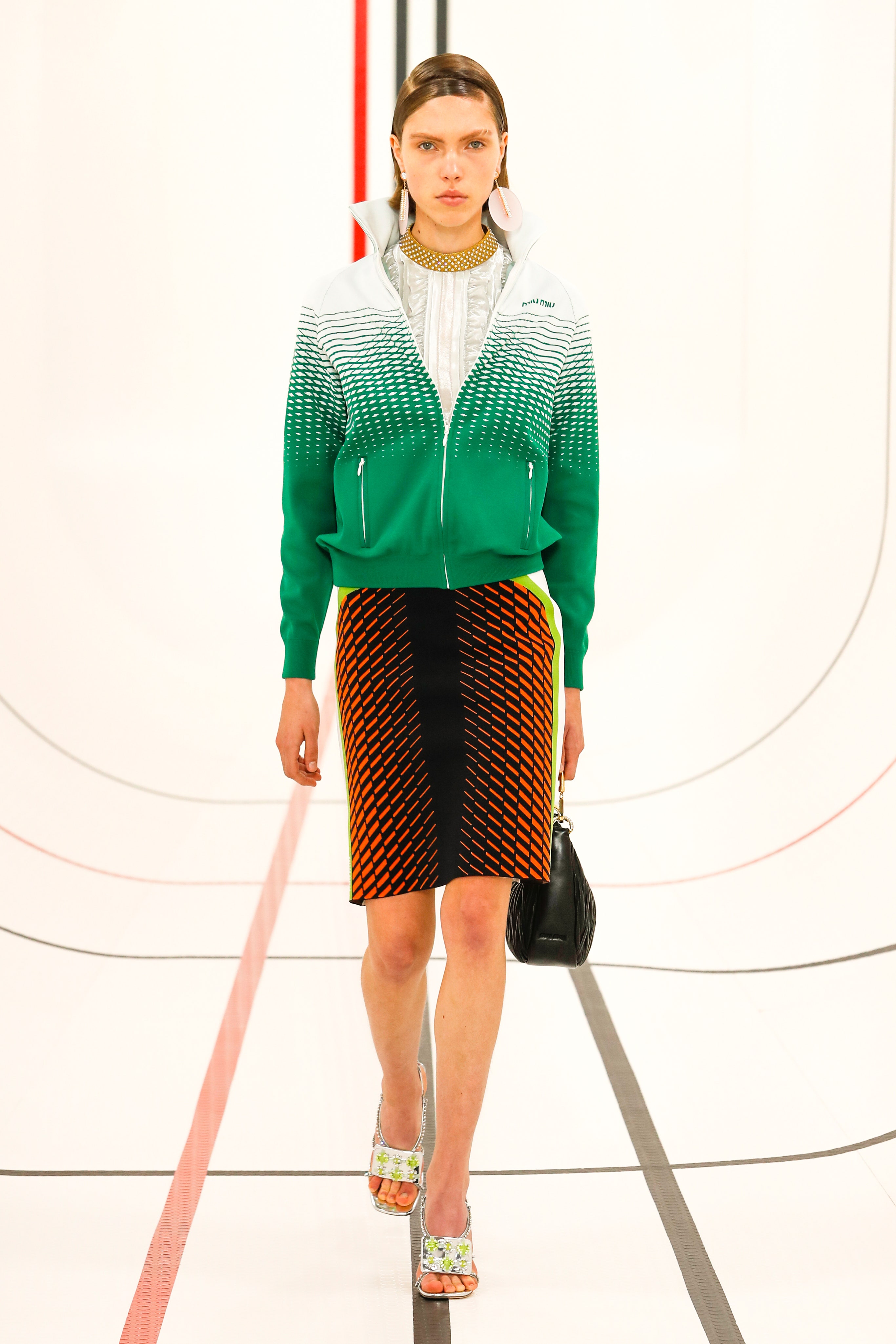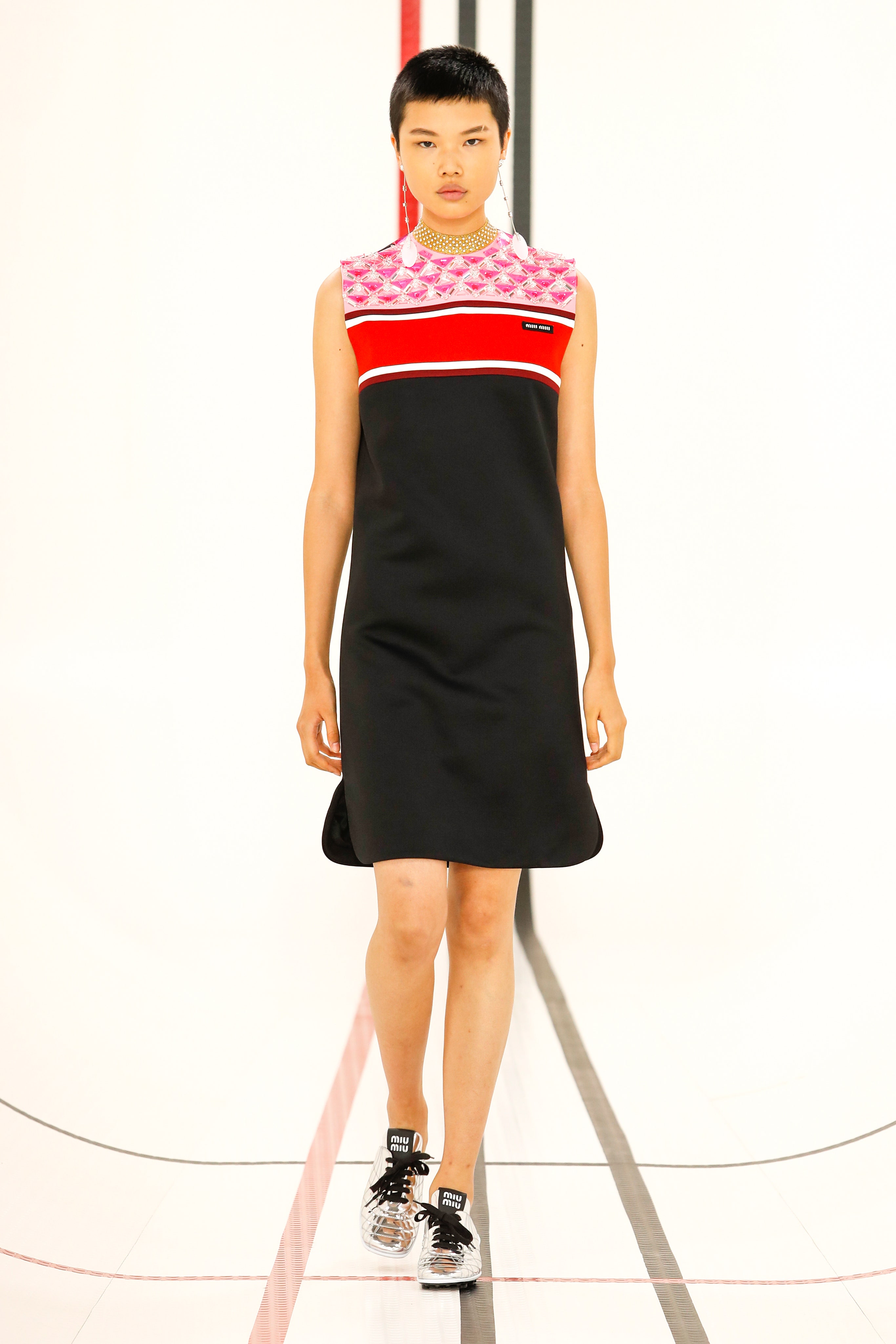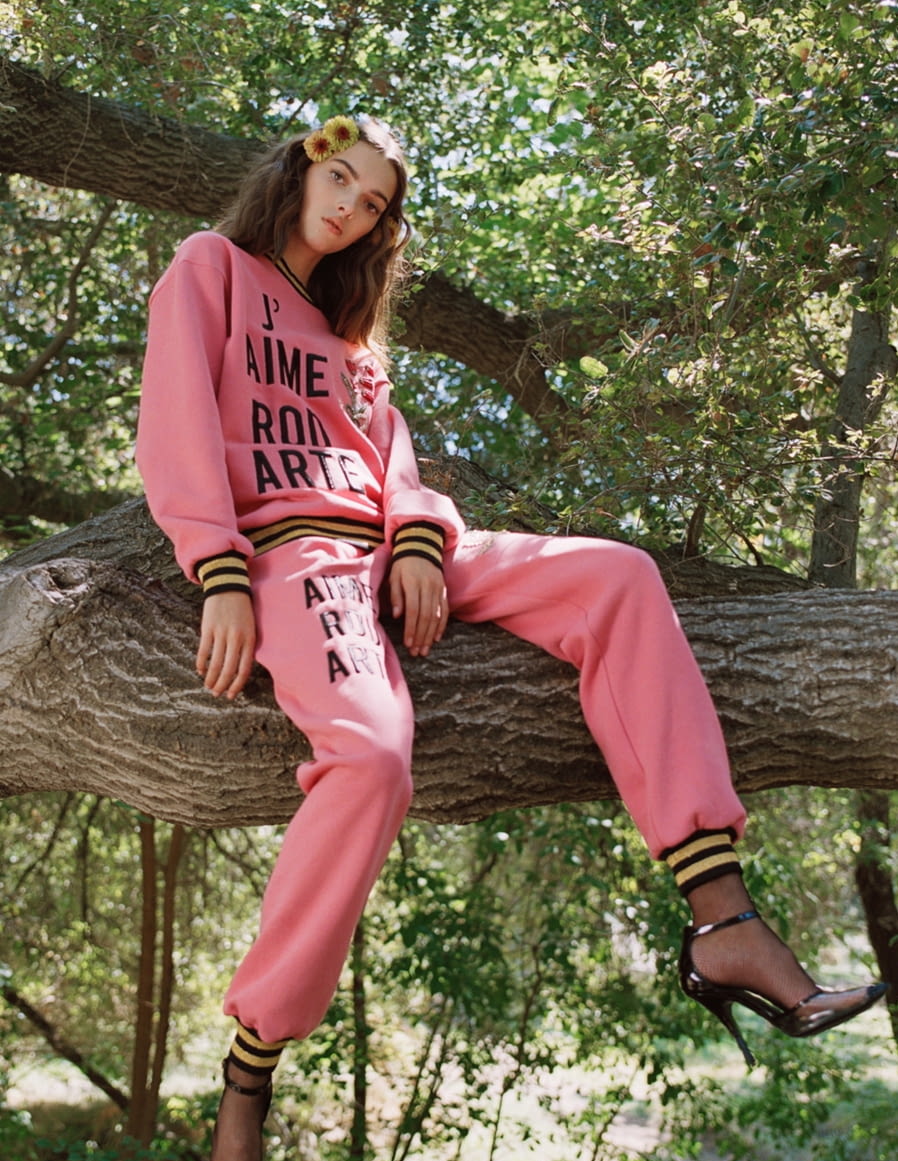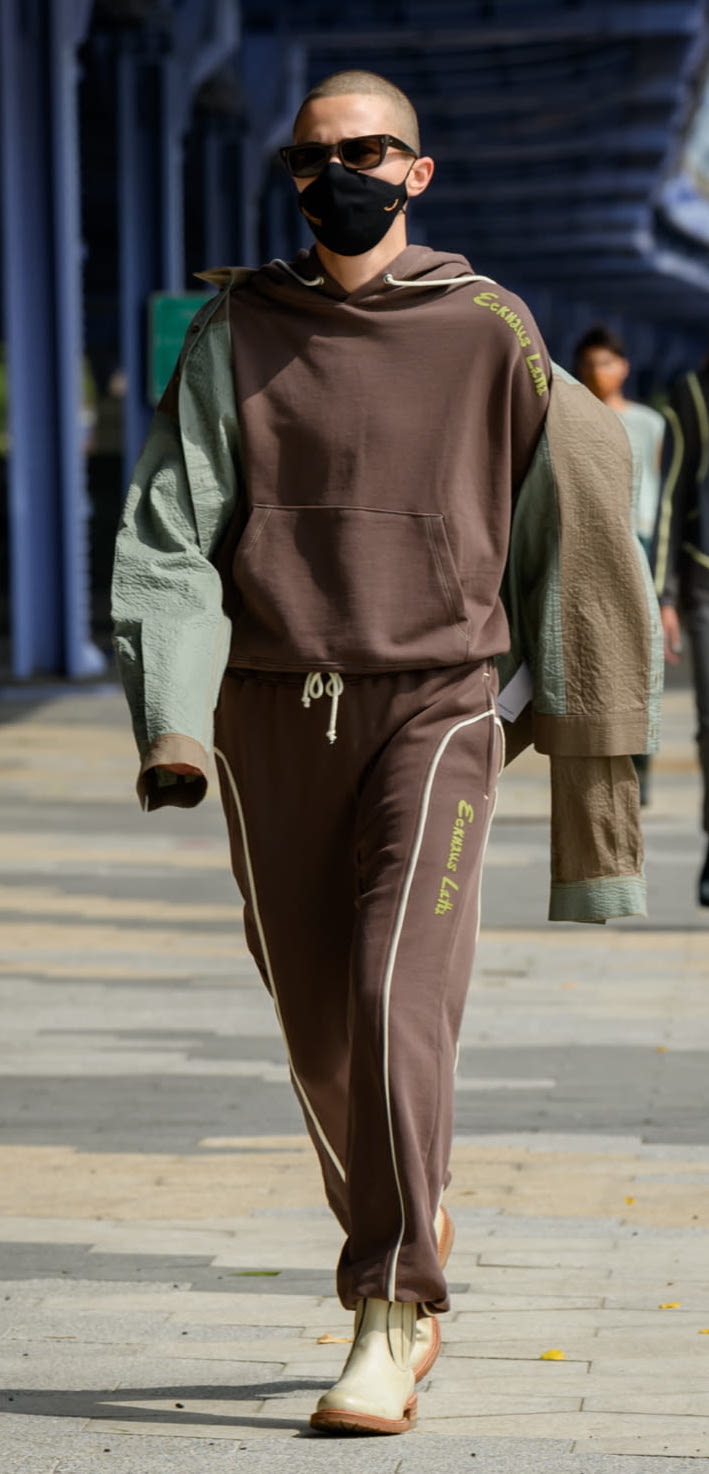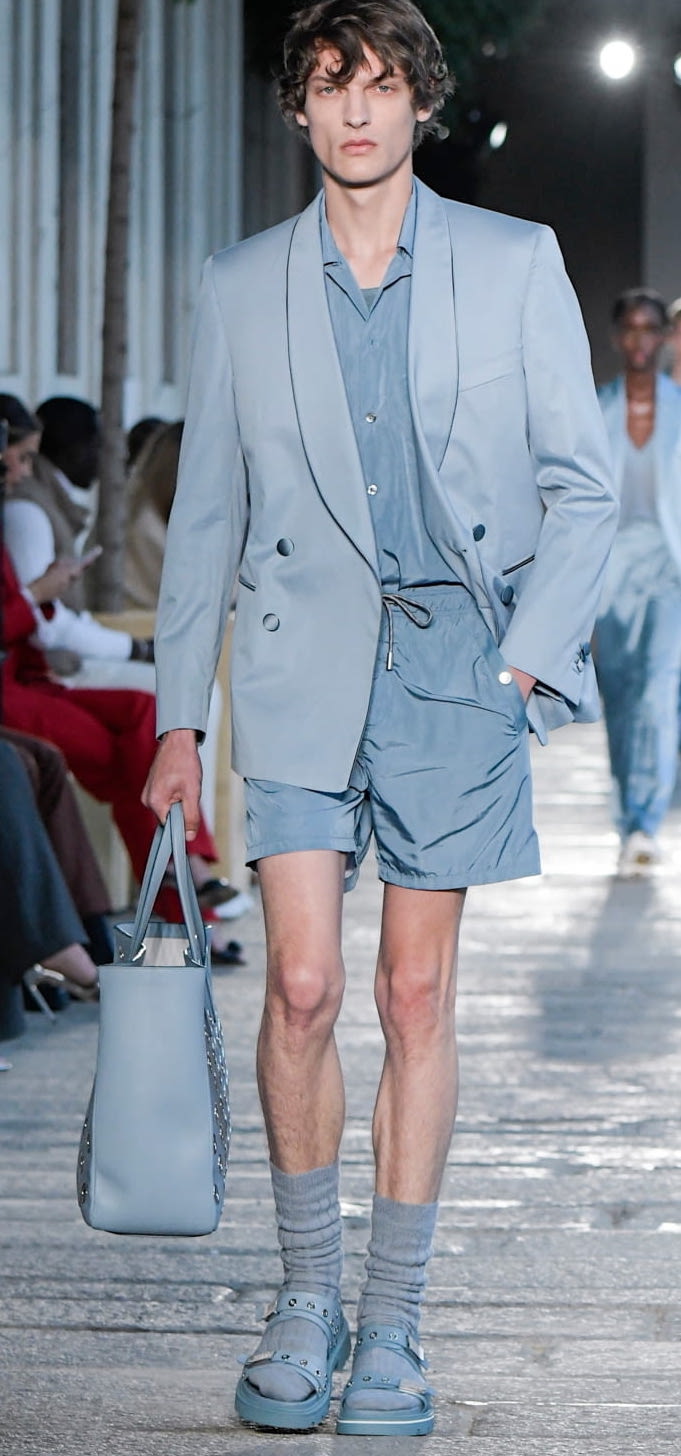 From left to right: Dior, Louis Vuitton, Balenciaga, Miu Miu, Miu Miu, Rodarte, Eckhaus Latta, Boss
Many would argue we'll hardly need formal attire in the new world we're living in. And yes, the sportswear trend continues, but it's all about what it's paired with. Boss paired tailored blazers with drawstring shorts, while Miu Miu topped off a blouse and skirt with a track jacket. Another reason we'll continue to see more of sportswear and streetwear influences - approachability and commercial viability.
Oversized Blazers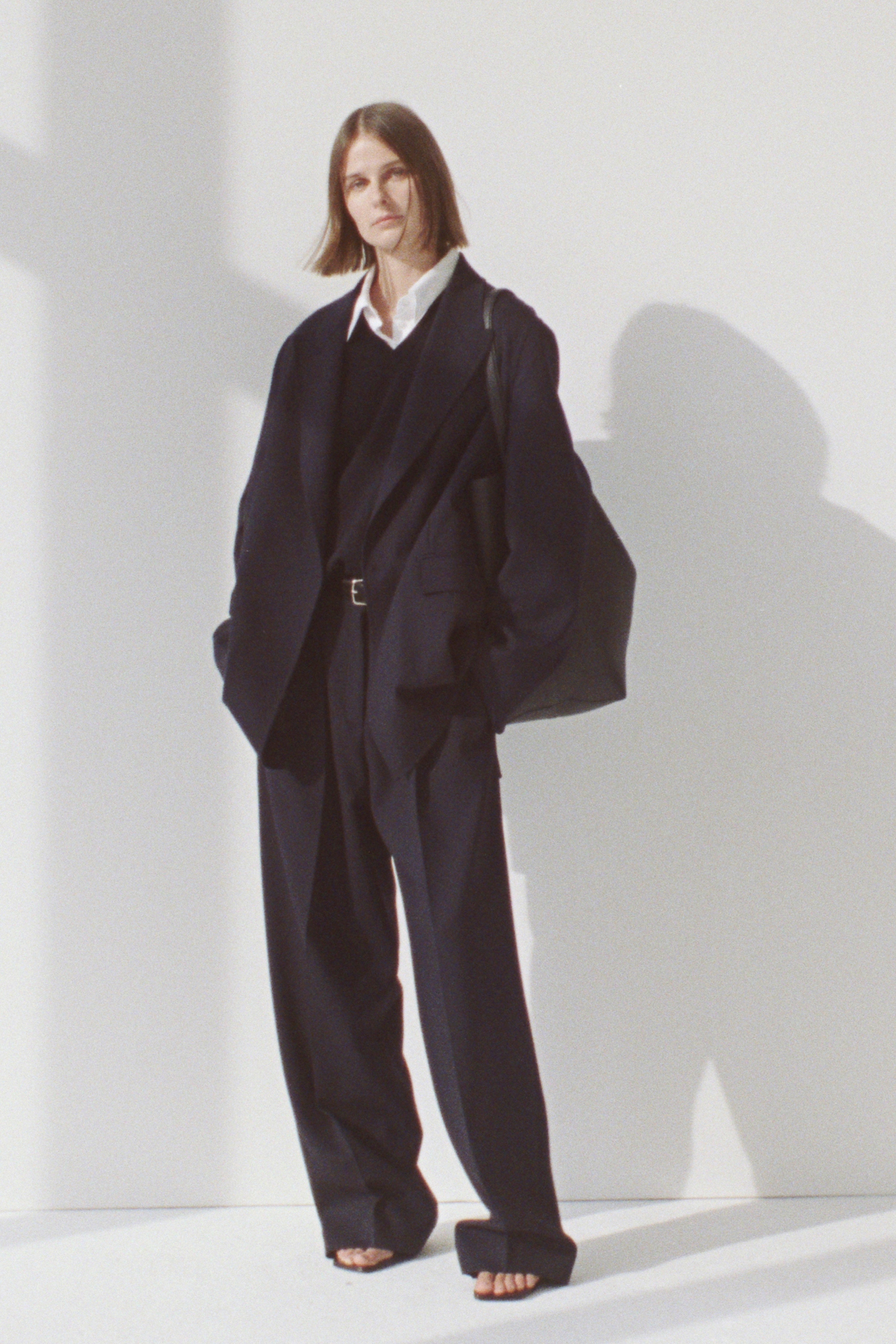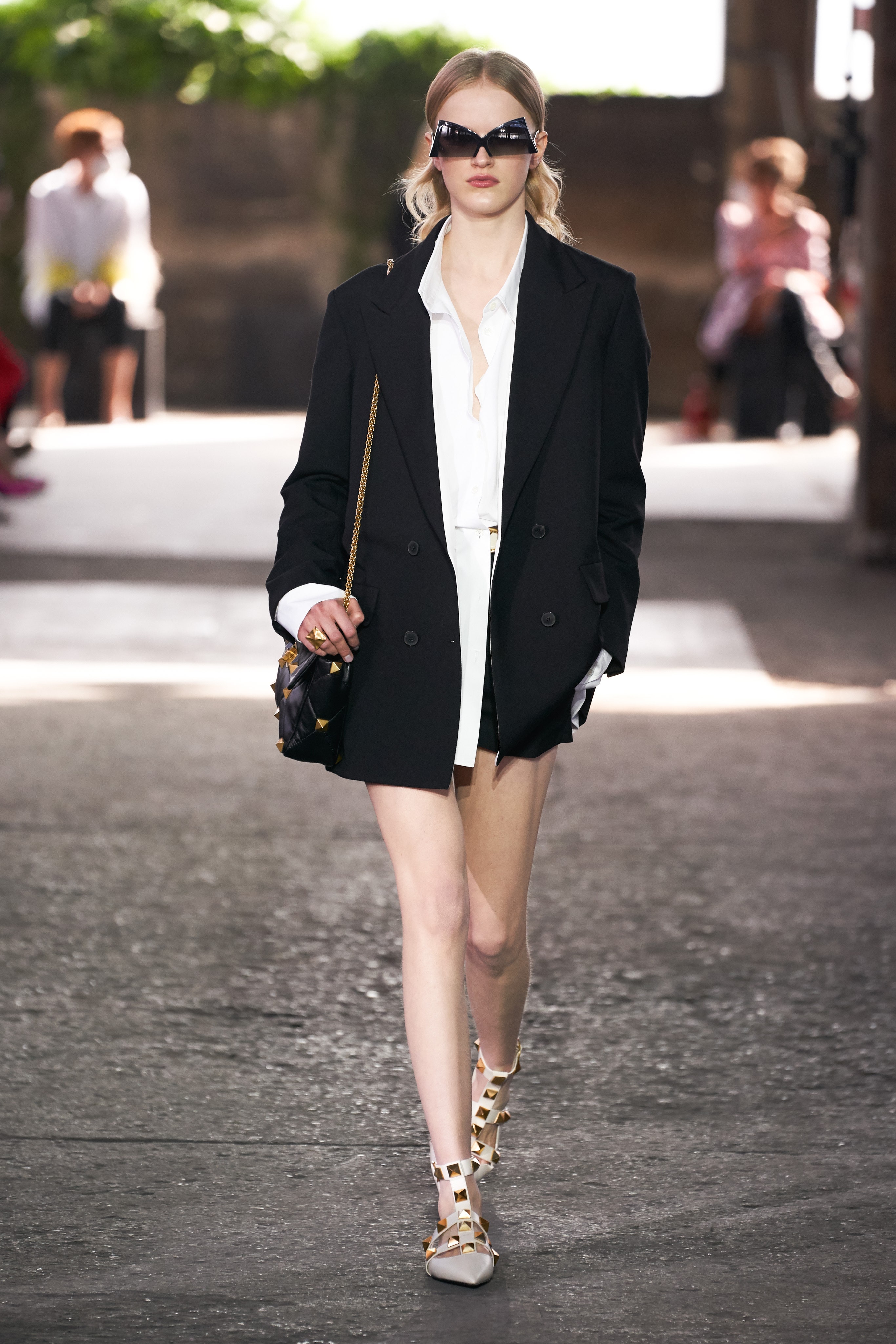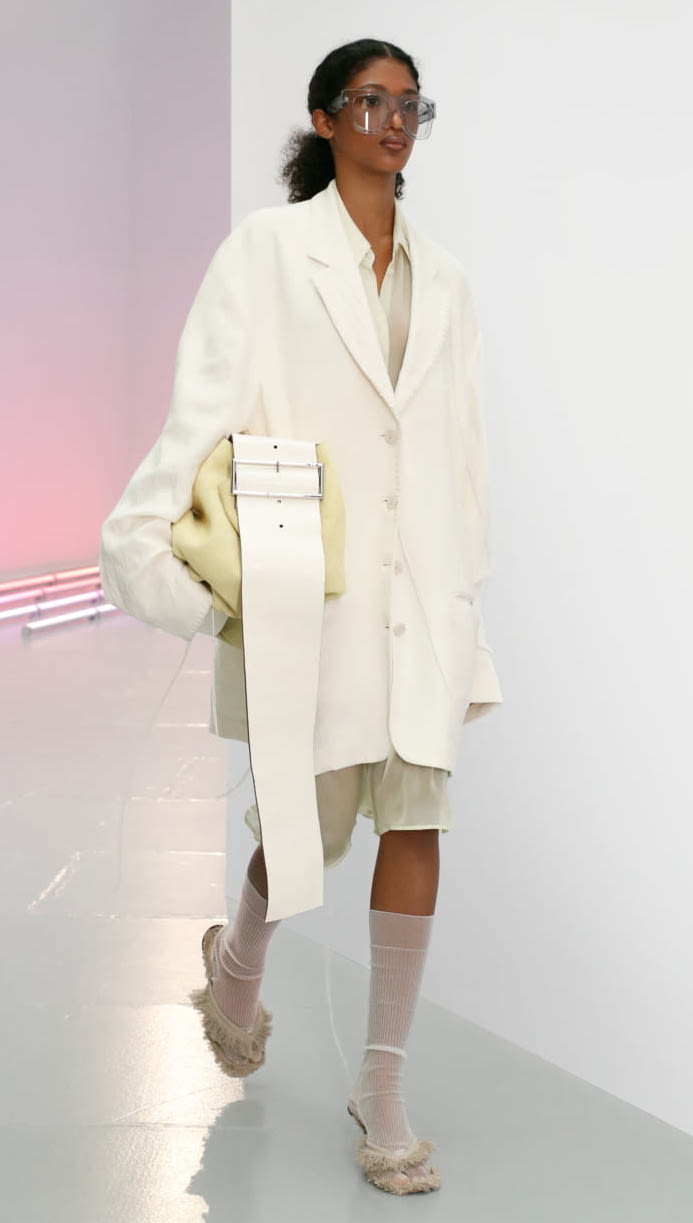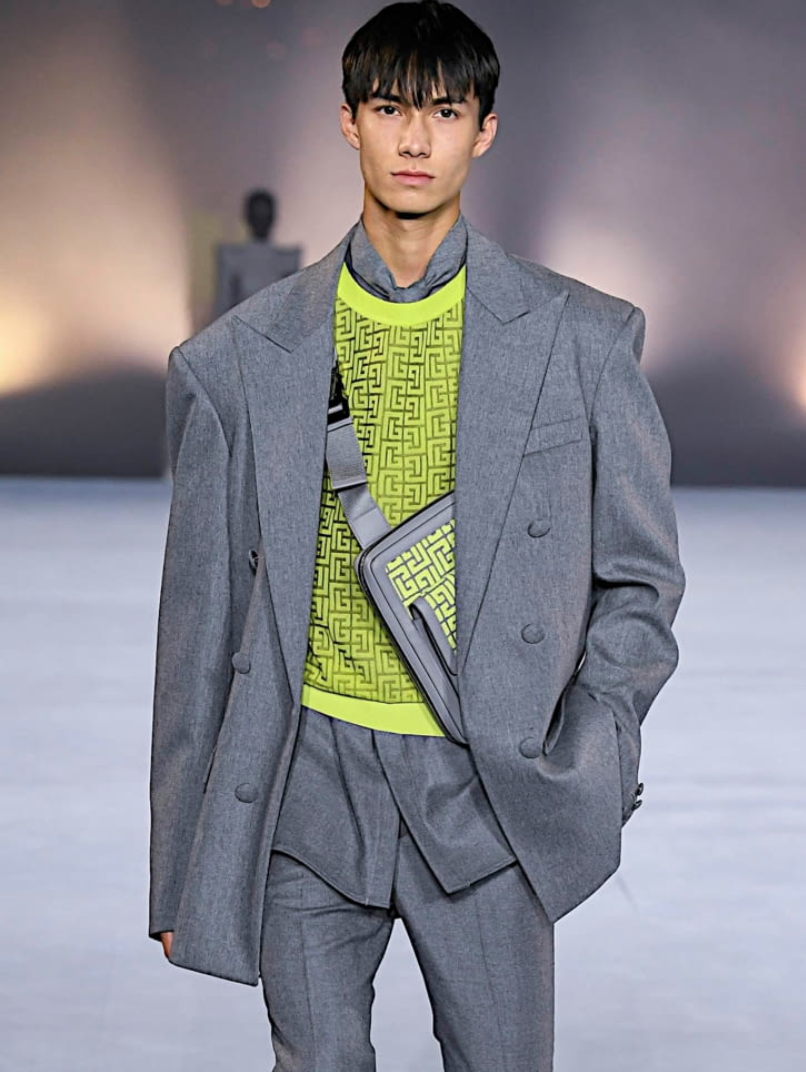 From left to right: The Row, Valentino, Acne Studios, Balmain
This trend checks the "easy tailoring" box. If you're going to have to put a coat on, it's going to be an oversized blazer, made for layering. The Row and Acne Studios, in particular, showed us big doesn't have to look sloppy.
Vivid Strokes of Color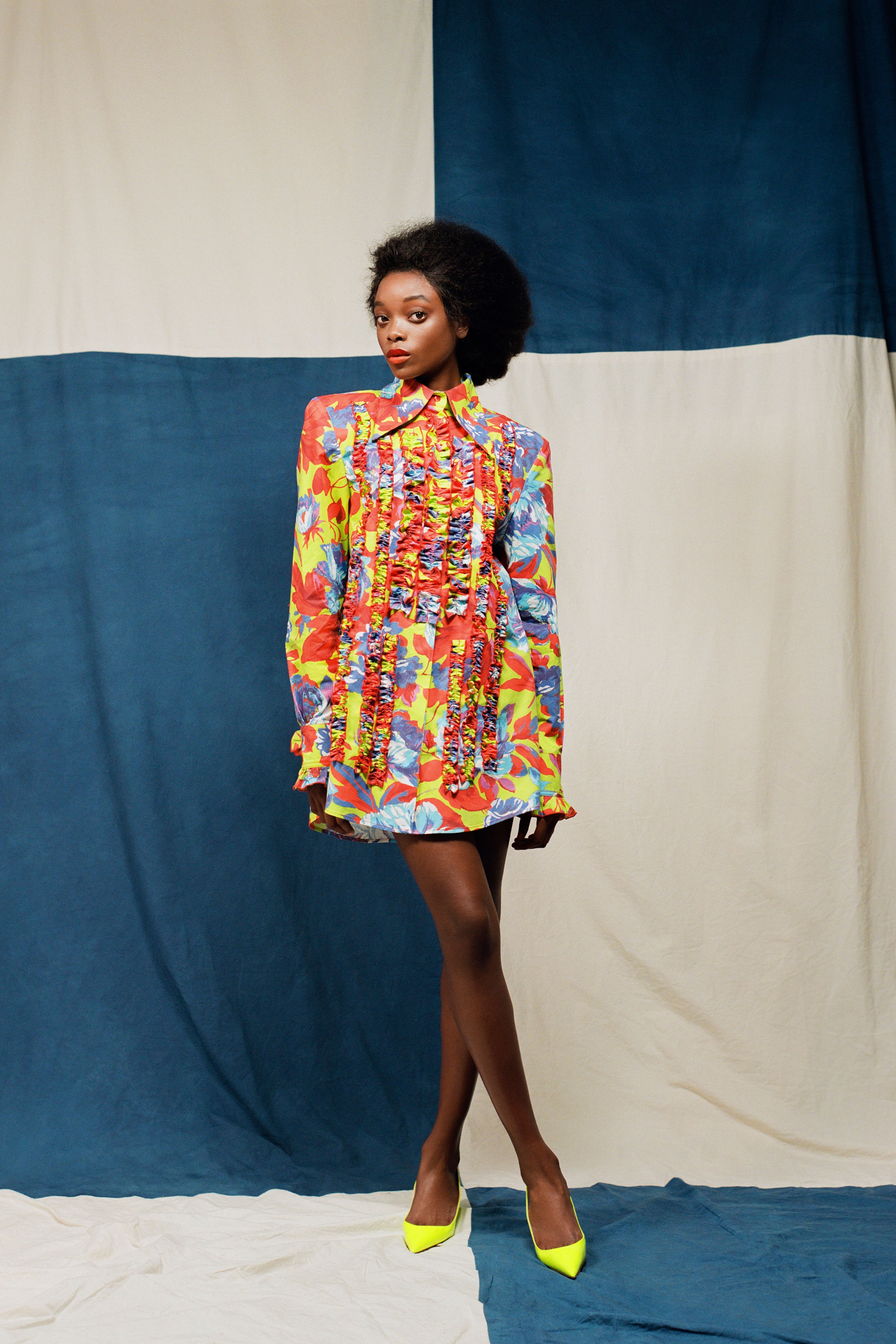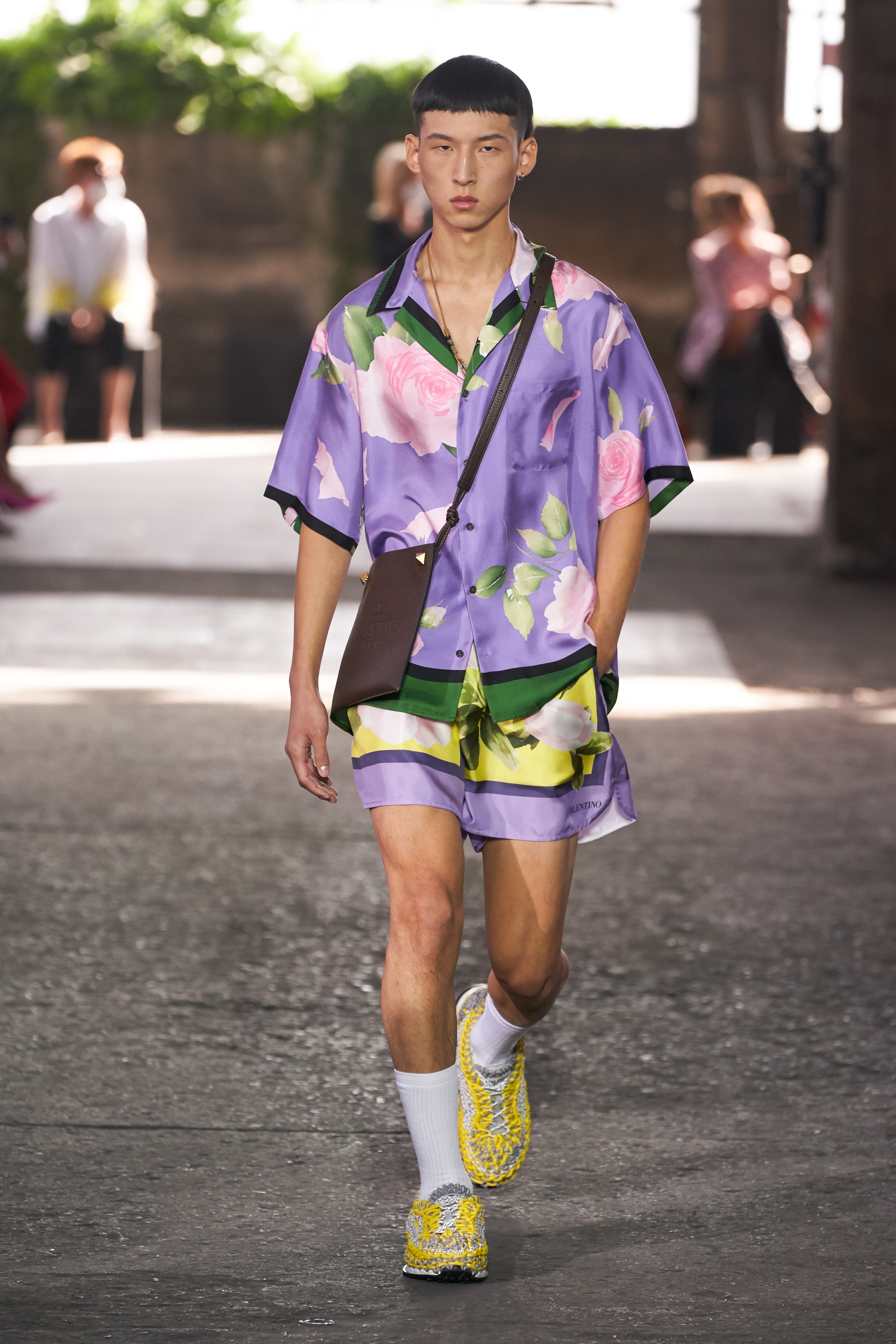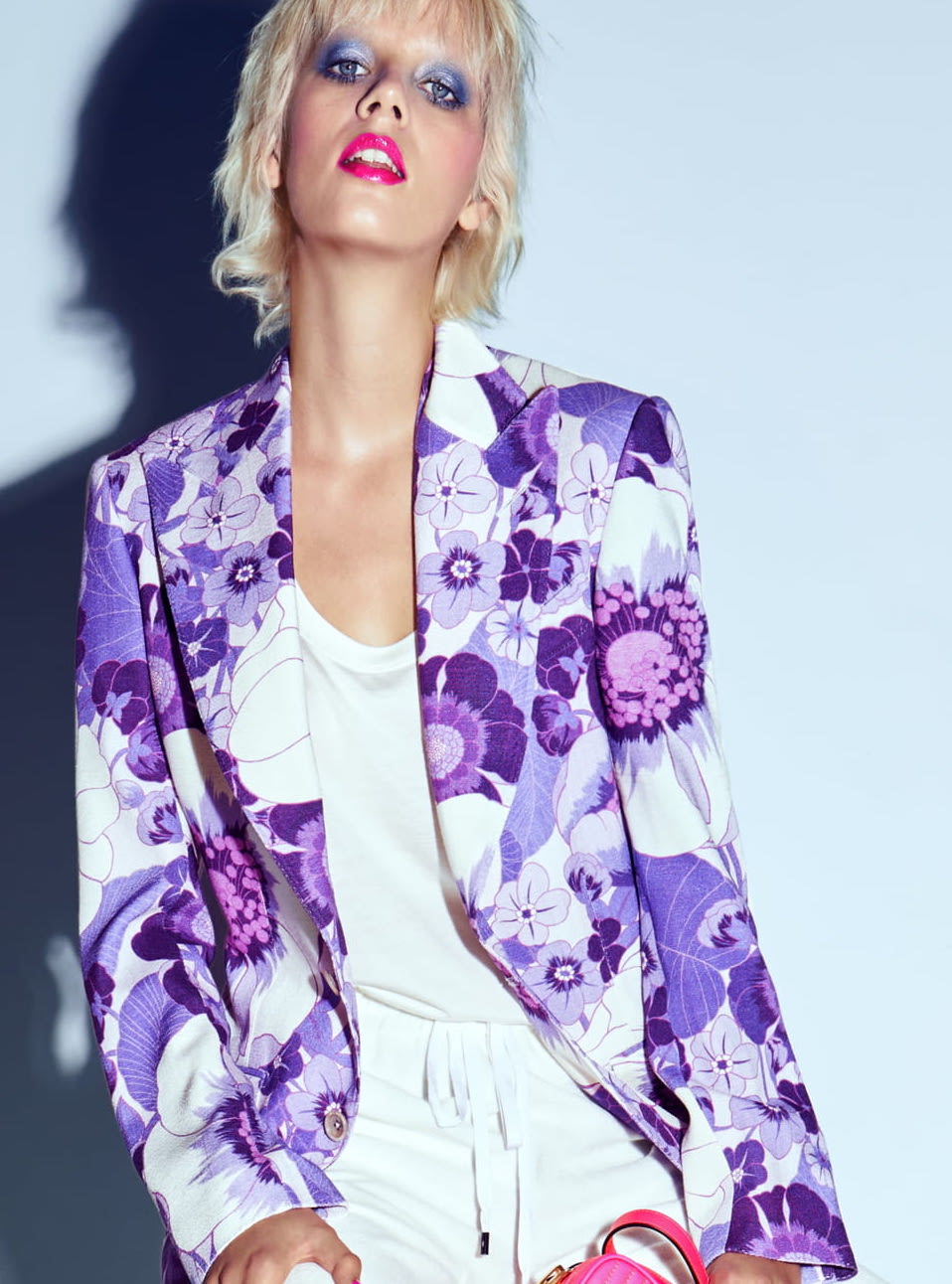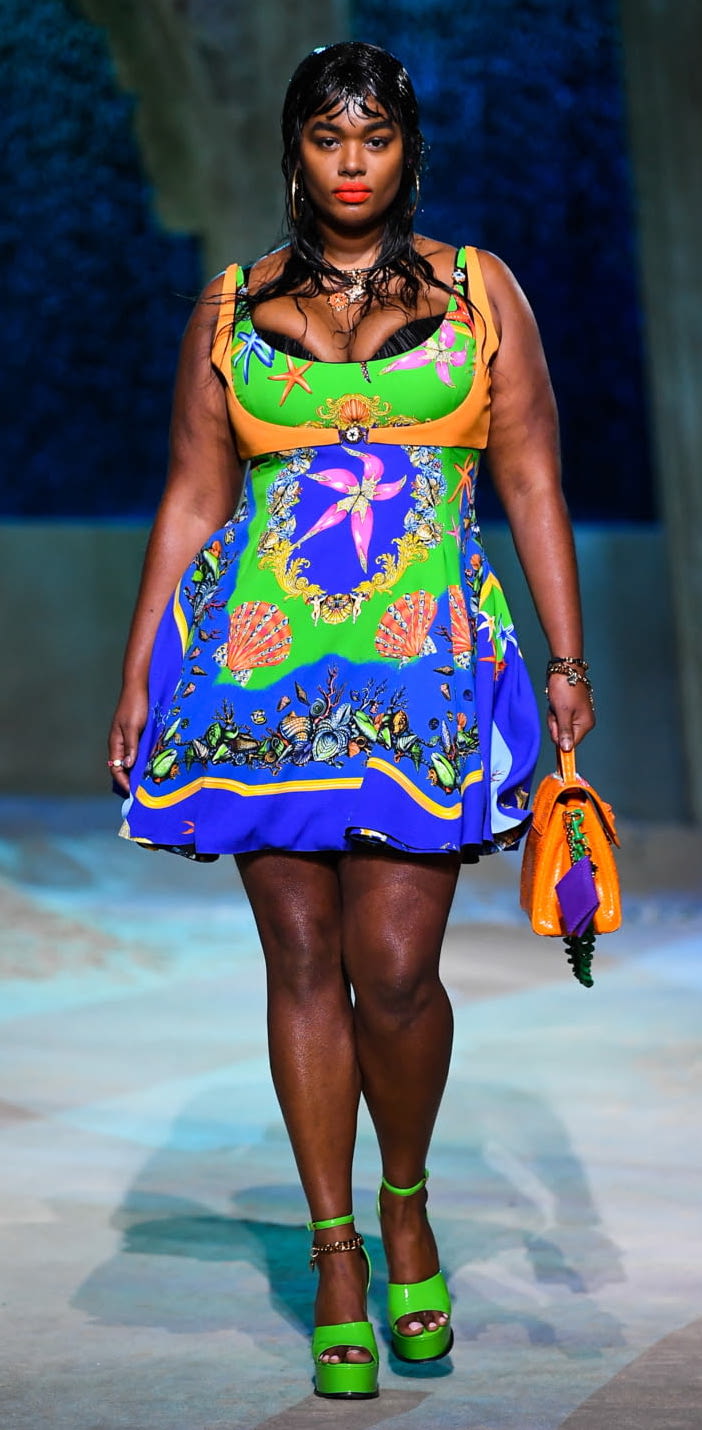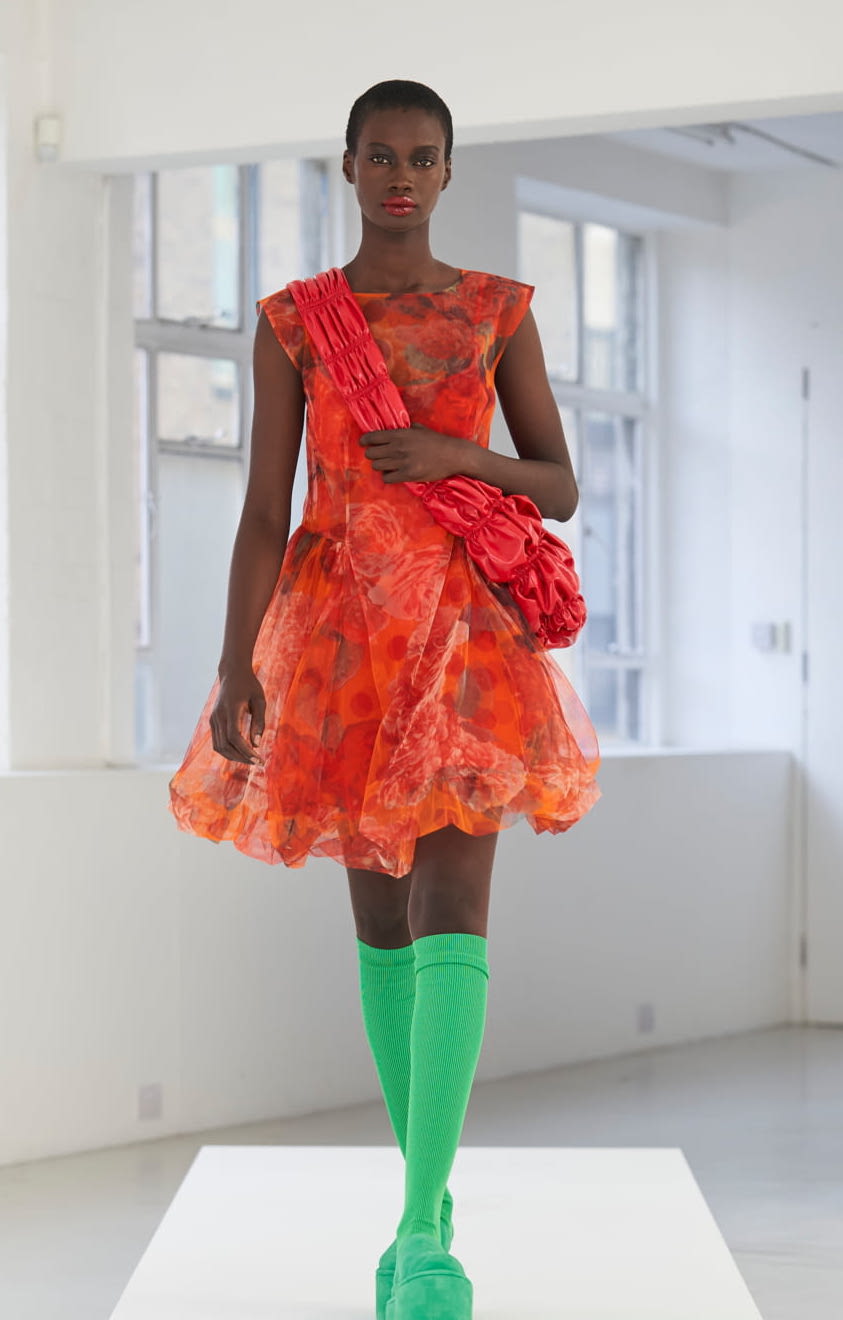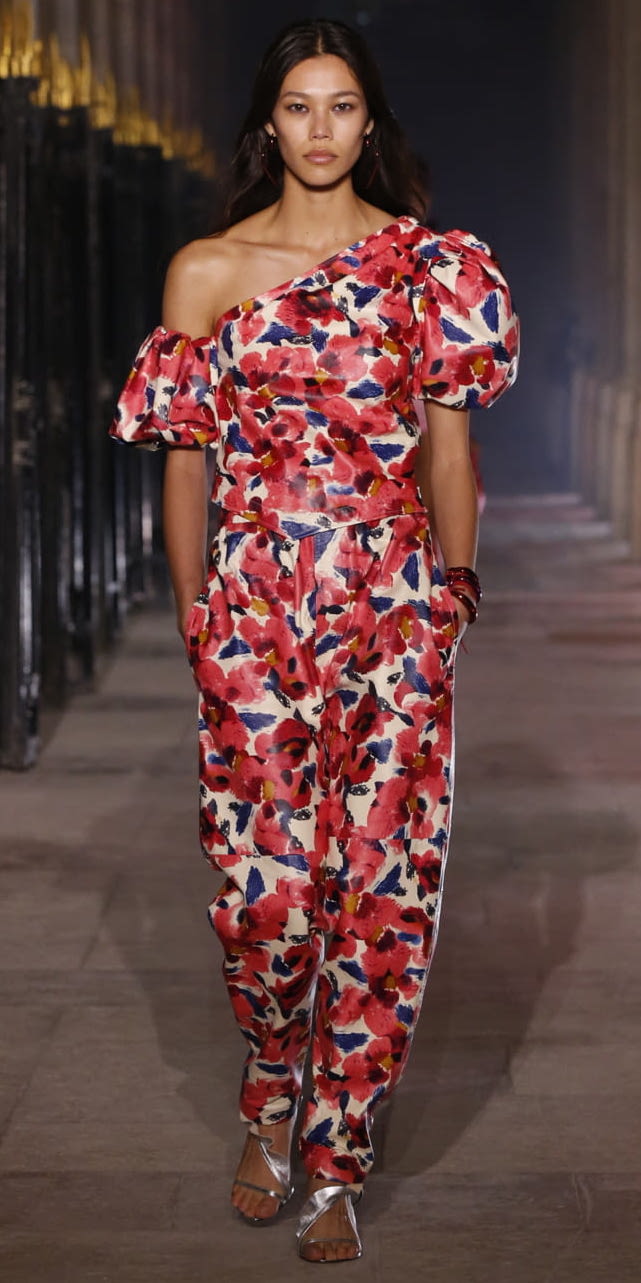 From left to right: Christopher John Rogers, Valentino, Versace, Molly Goddard, Isabel Marant
While there seemed to be more practicality and sobriety imbued into many of the runway looks we saw in New York, London, Milan, and Paris, there was also the polar opposite on display, sometimes within the same collection. Vivid prints are the apparent byproduct of mood swings that were symptomatic of spending months in quarantine. (Girl, I don't blame you.) Case in point, Tom Ford purple floral print and pops of neon, as well as Versace's underwater adventure prints, to name a few.
Patchwork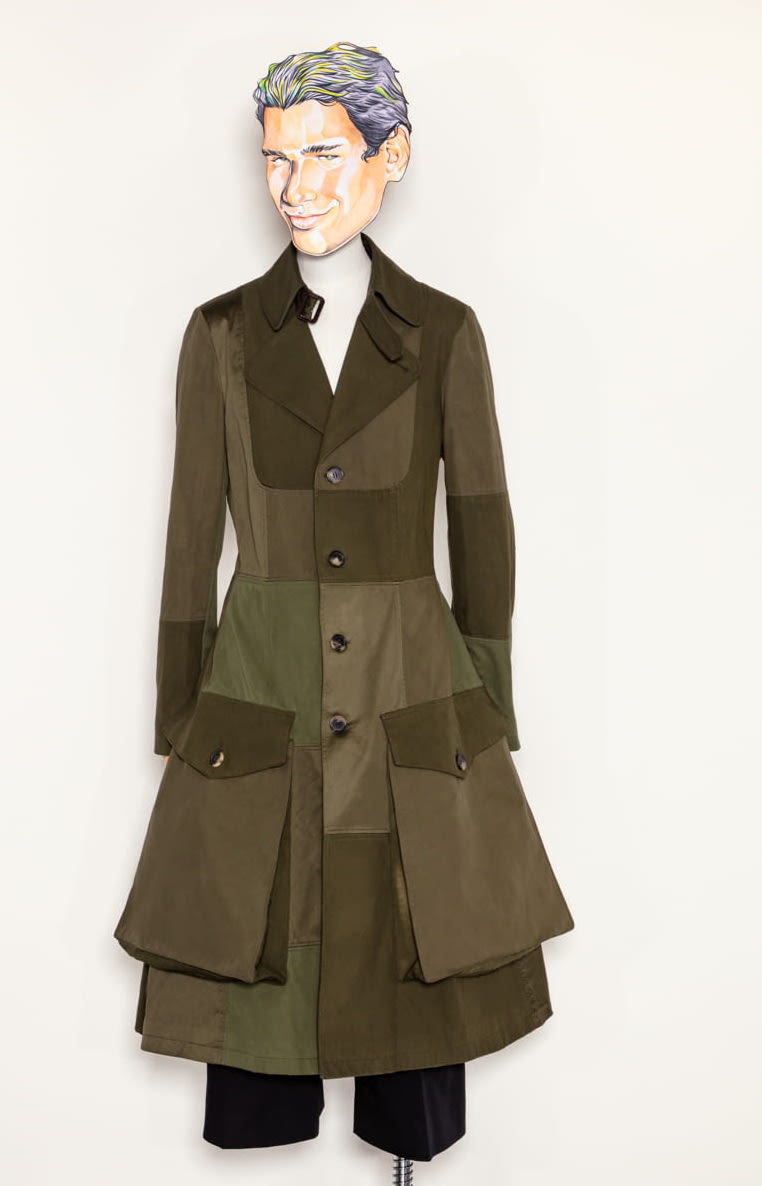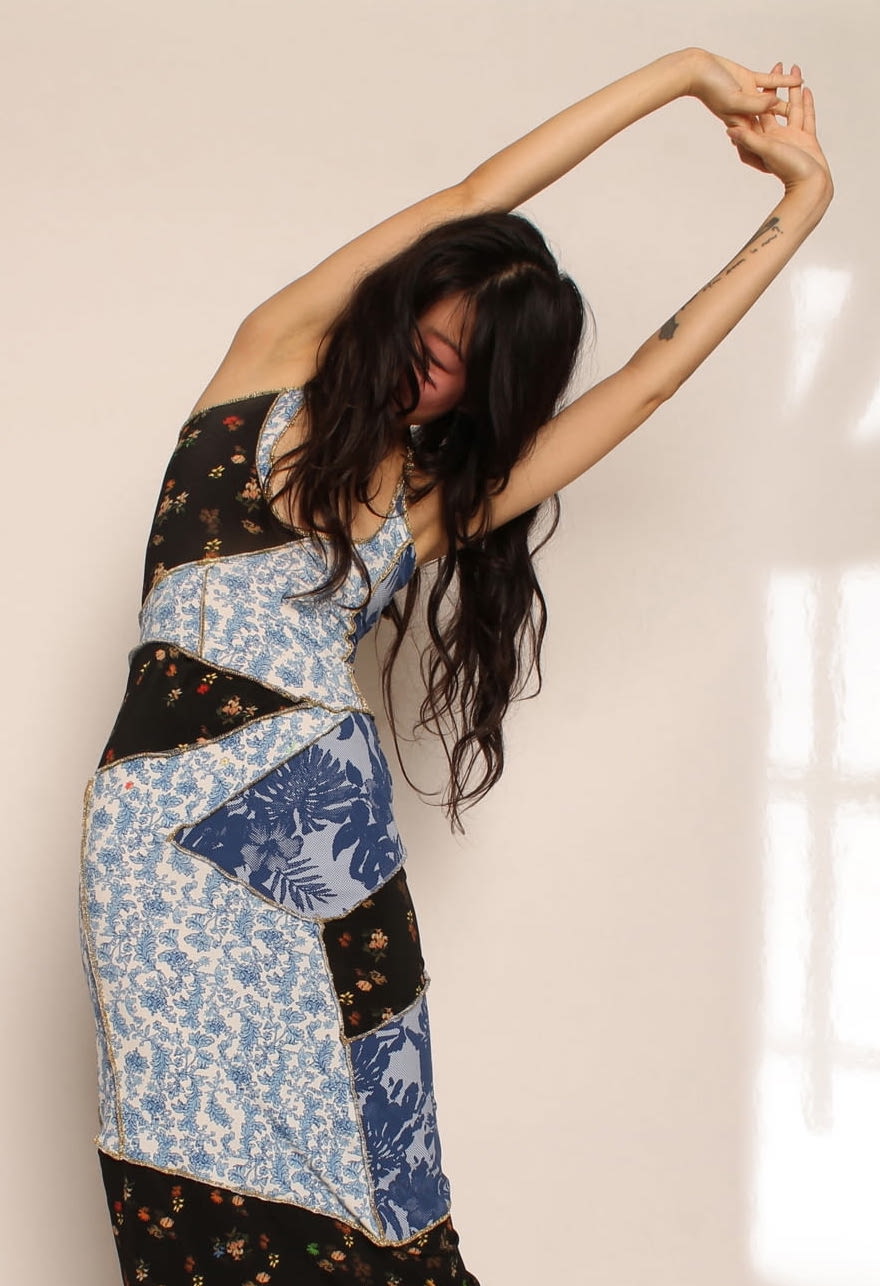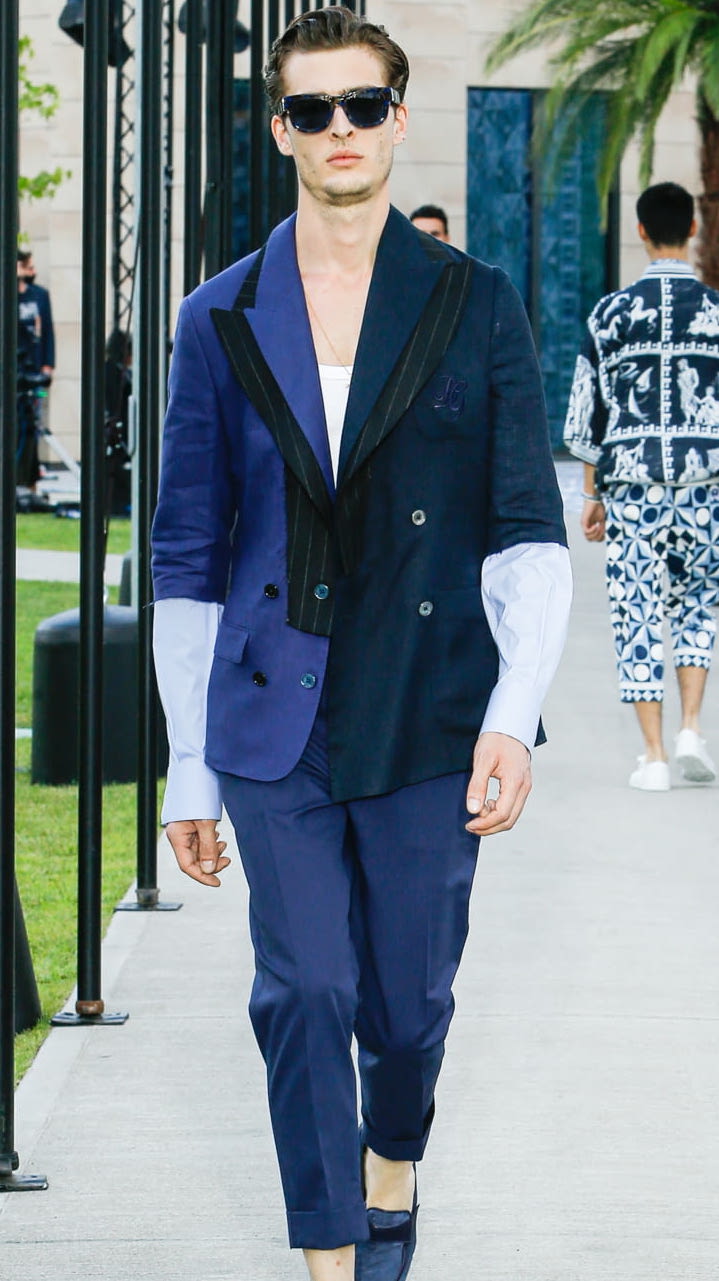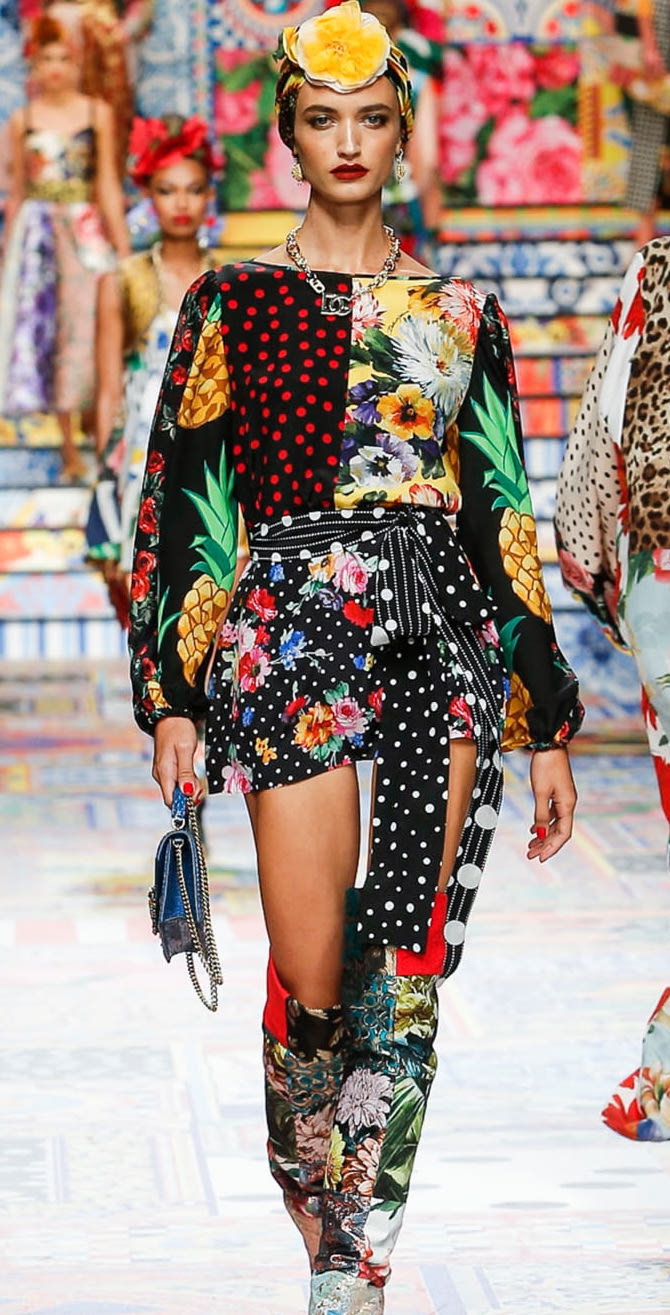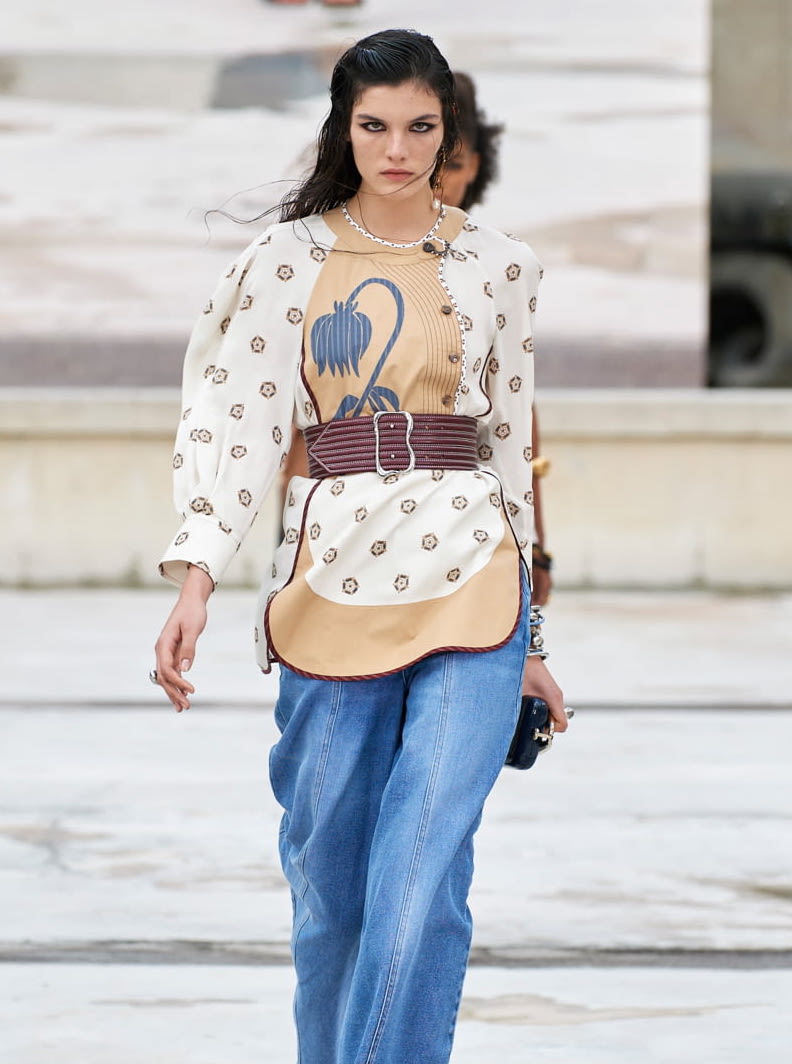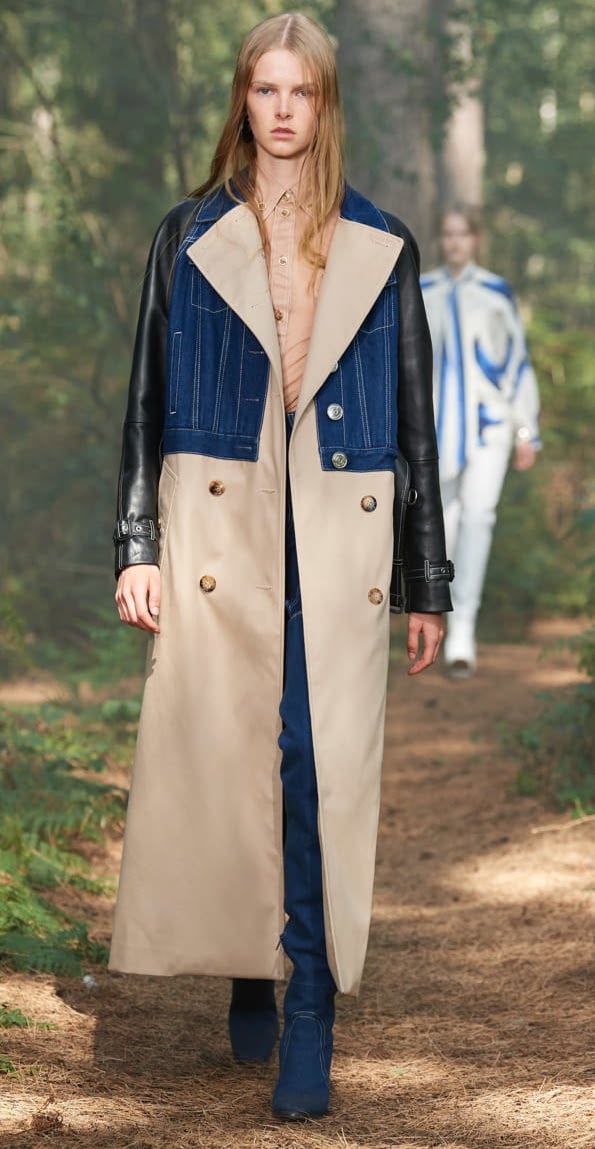 From left to right: J.W. Anderson, Preen by Thornton Ragazzi, Dolce & Gabbana, Dolce & Gabbana, Chloe, Burberry
The patchwork trend on display at shows like Preen's and Chloe's makes us think that designers might have been inspired by the notion (or the actuality) of scarcity as they were designing the current collections, when it came to the materials they had to work with. This patchwork trend is less folksy and more polished than you might expect (though Dolce & Gabanna took the theme a little too far), we also think this will be a smart way for retailers to use up deadstock materials.
Hot Pants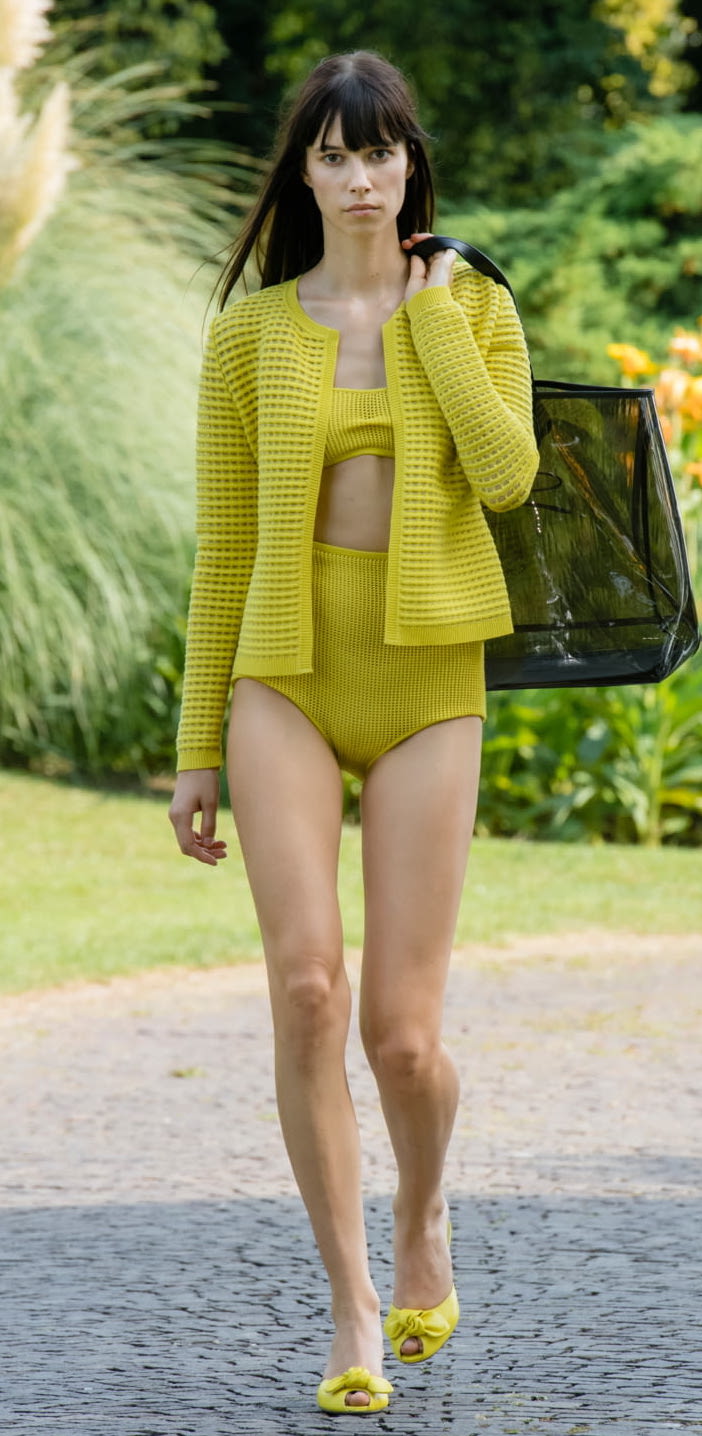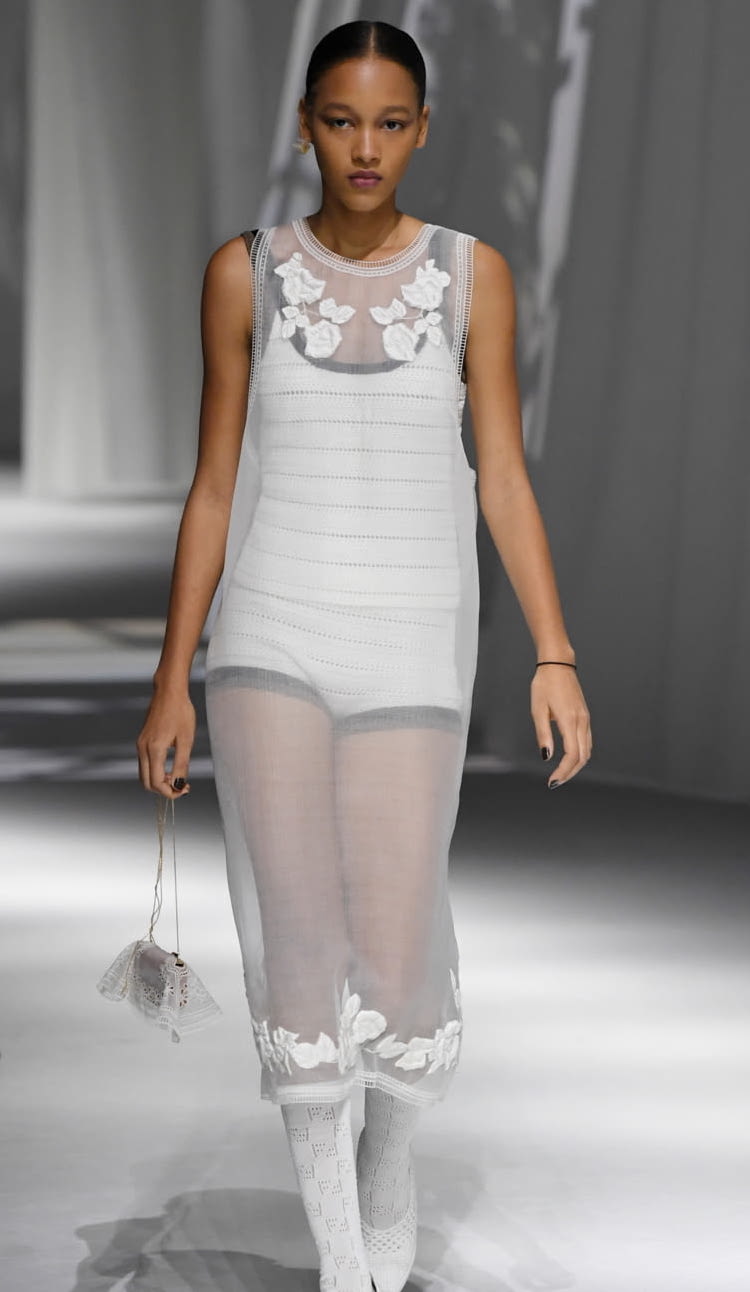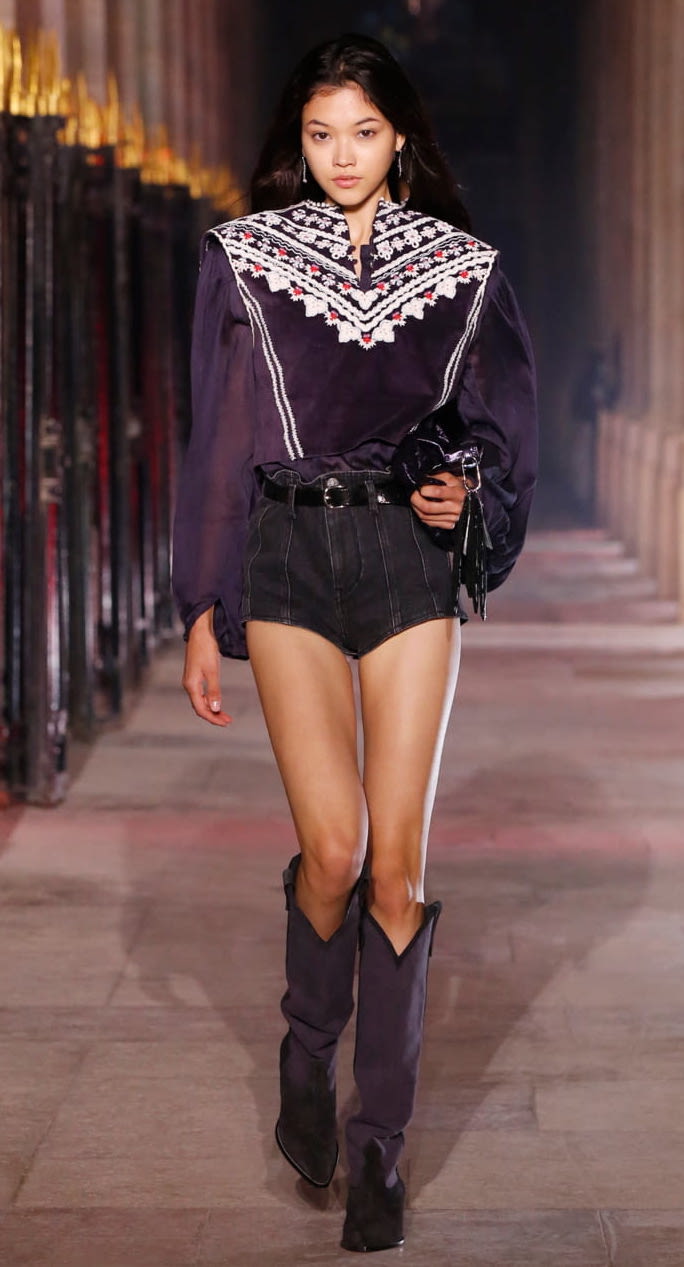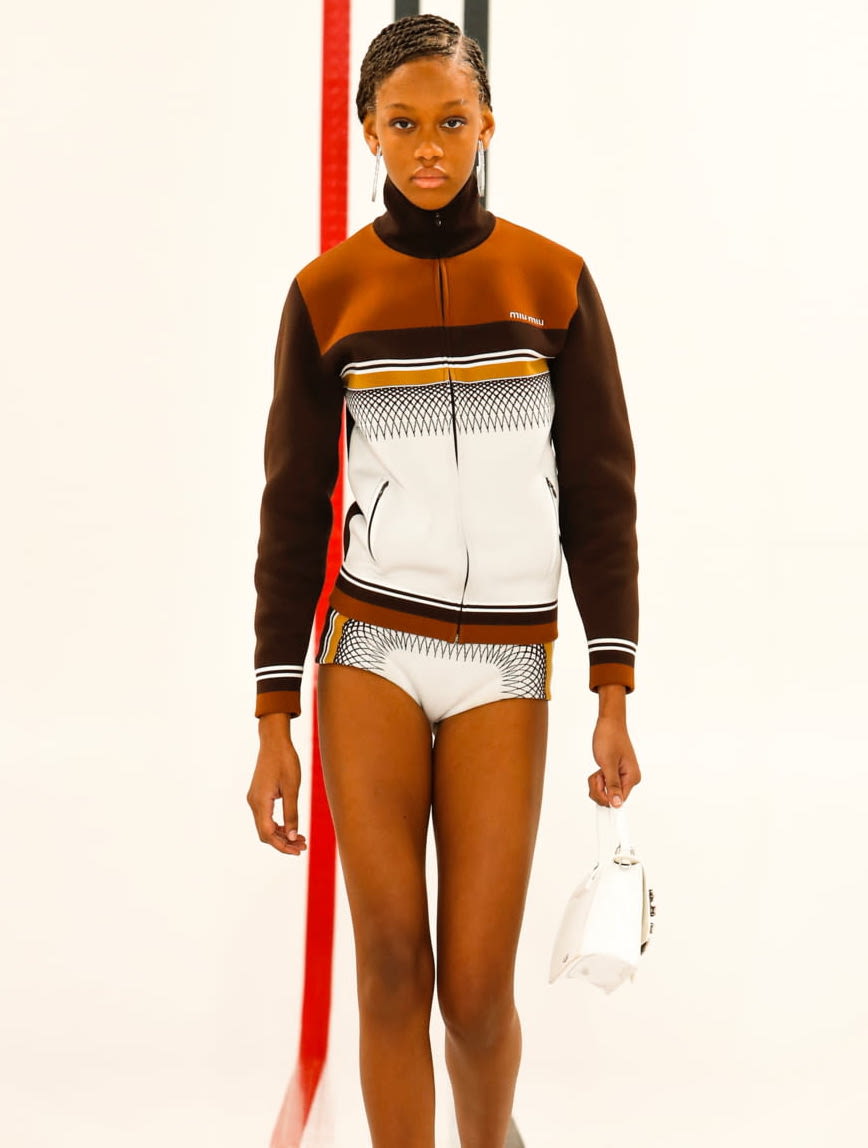 From left to right: Genny, Fendi, Isabel Marant, Miu Miu
We see this trend as one that is directly inspired by time spent in quarantine. Knitwear hot pants are perfect for lounging, working, and generally spending time at home. As these designers show, these can be paired with just about anything on top.
Shades of Orange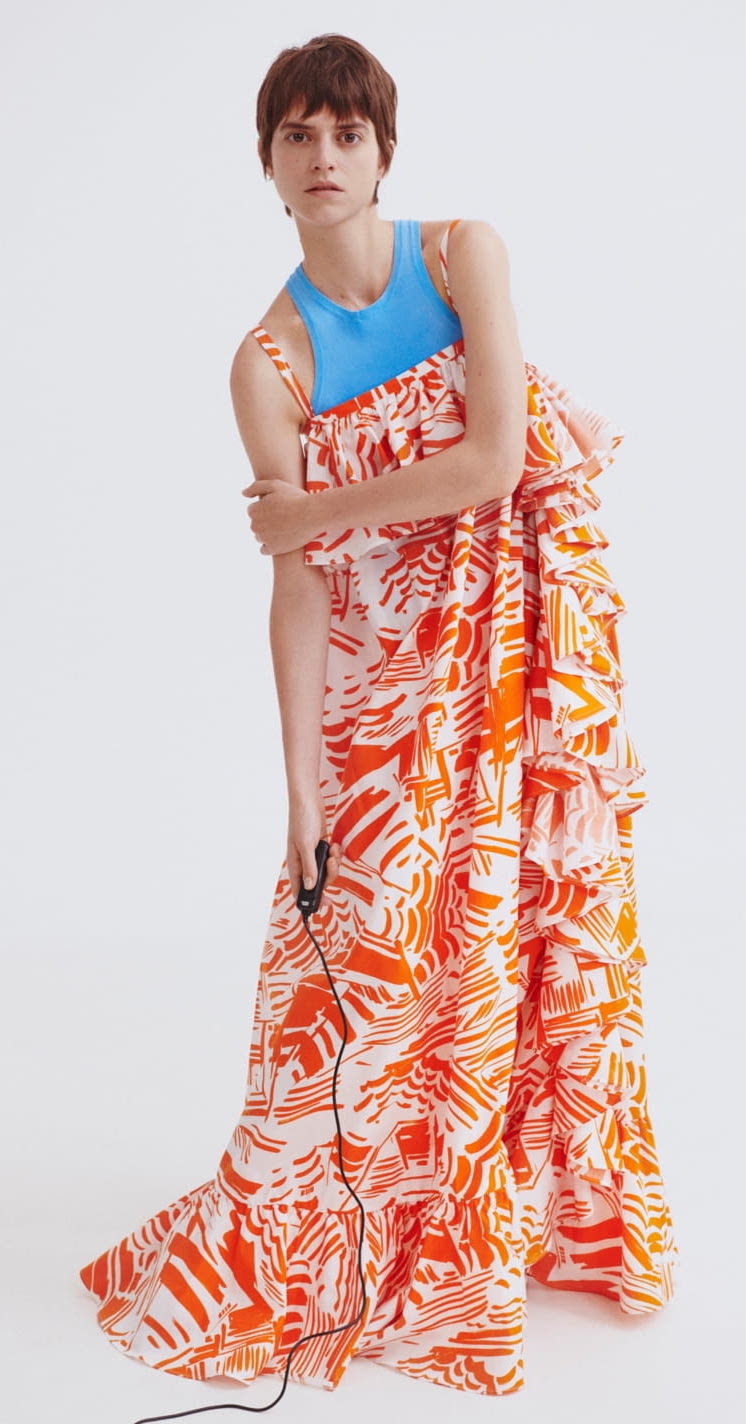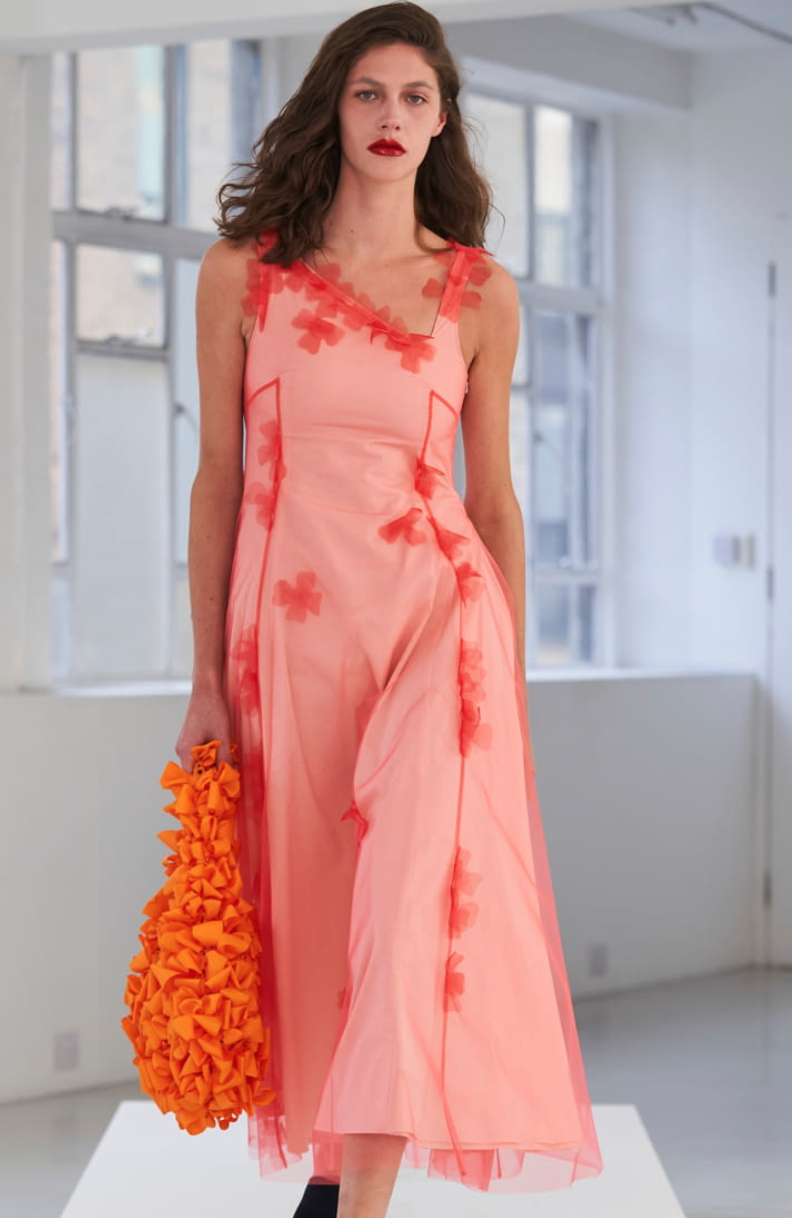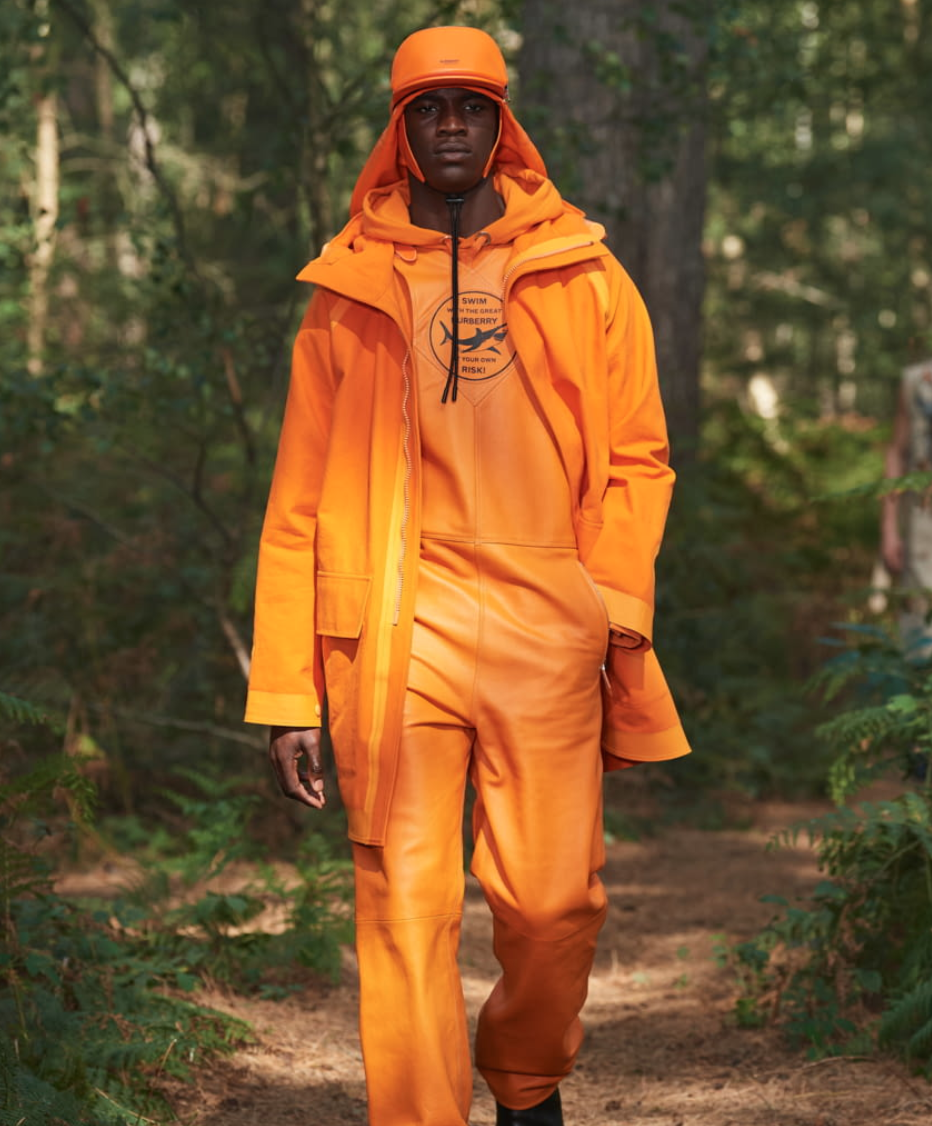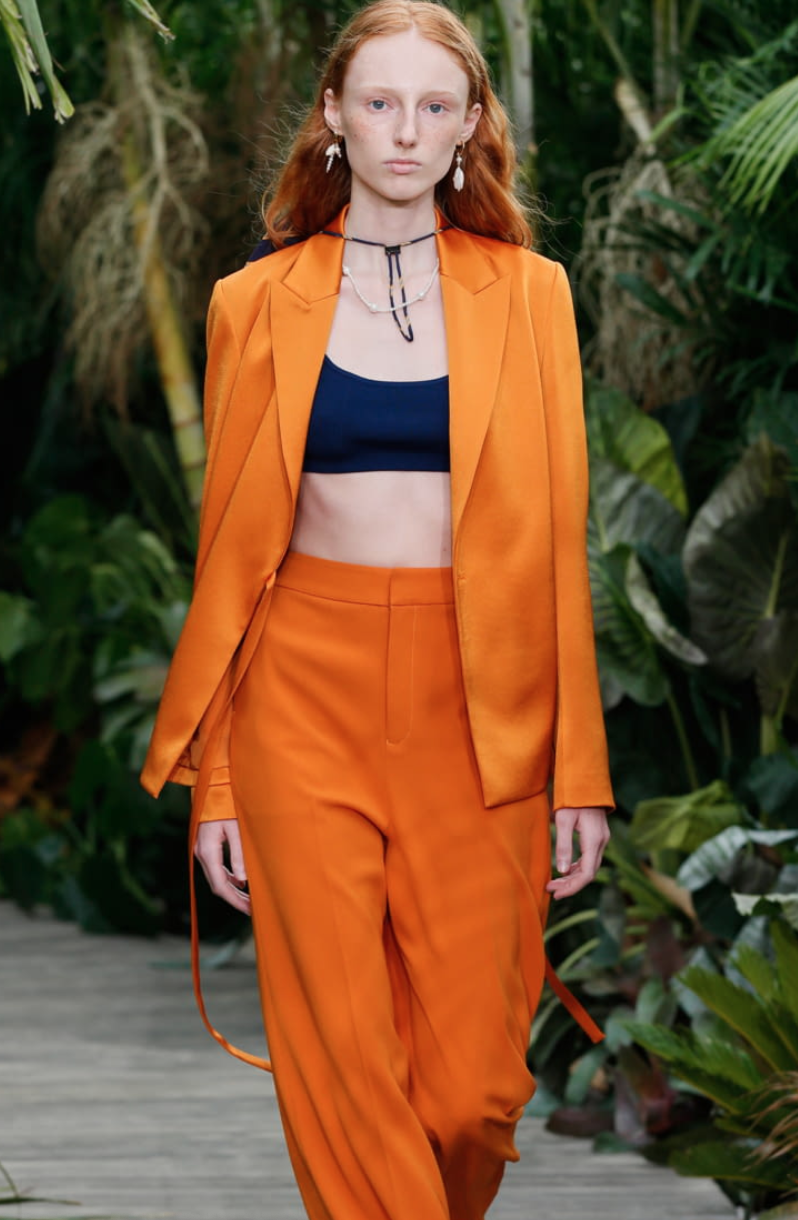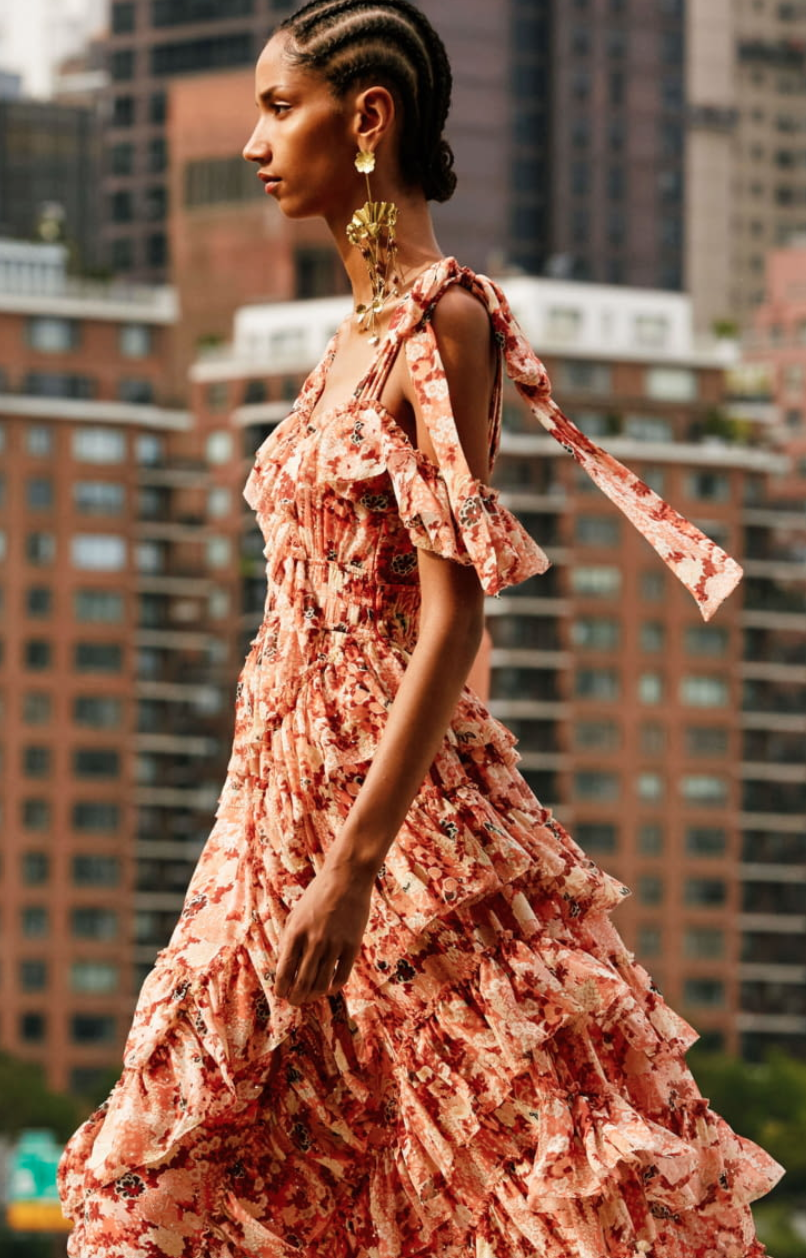 From left to right: MSGM, Molly Goddard, Burberry, Jason Wu, Ulla Johnson
One color stood out more than others during fashion month, and that was orange. And it wasn't just used as an accent, as designers like Jason Wu and Burberry went all-in on looks inspired by the trusty traffic cone. On the softer-hued side, Ulla Johnson and Molly Goddard offered up both cool and warm orange tones in their collections.
Bags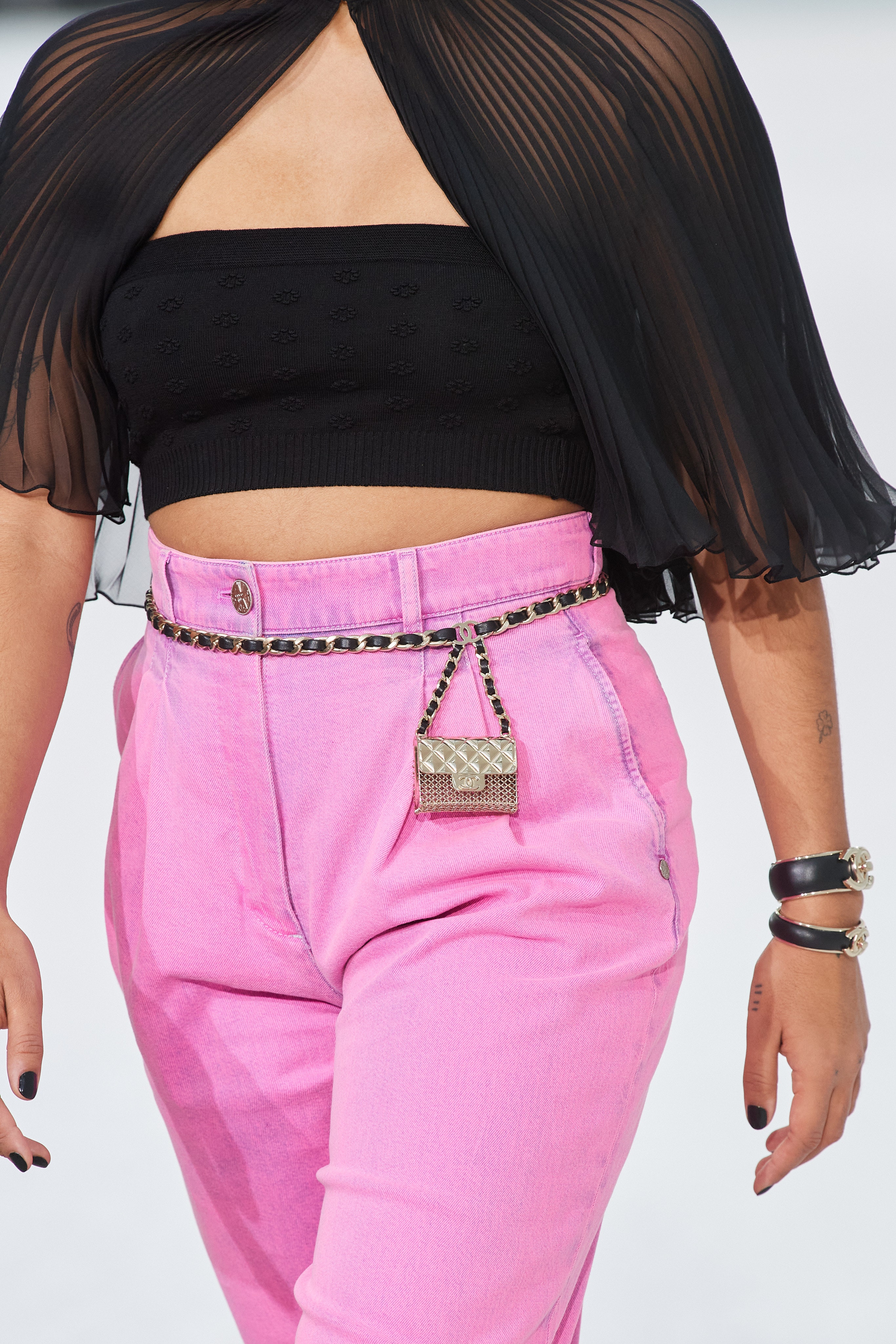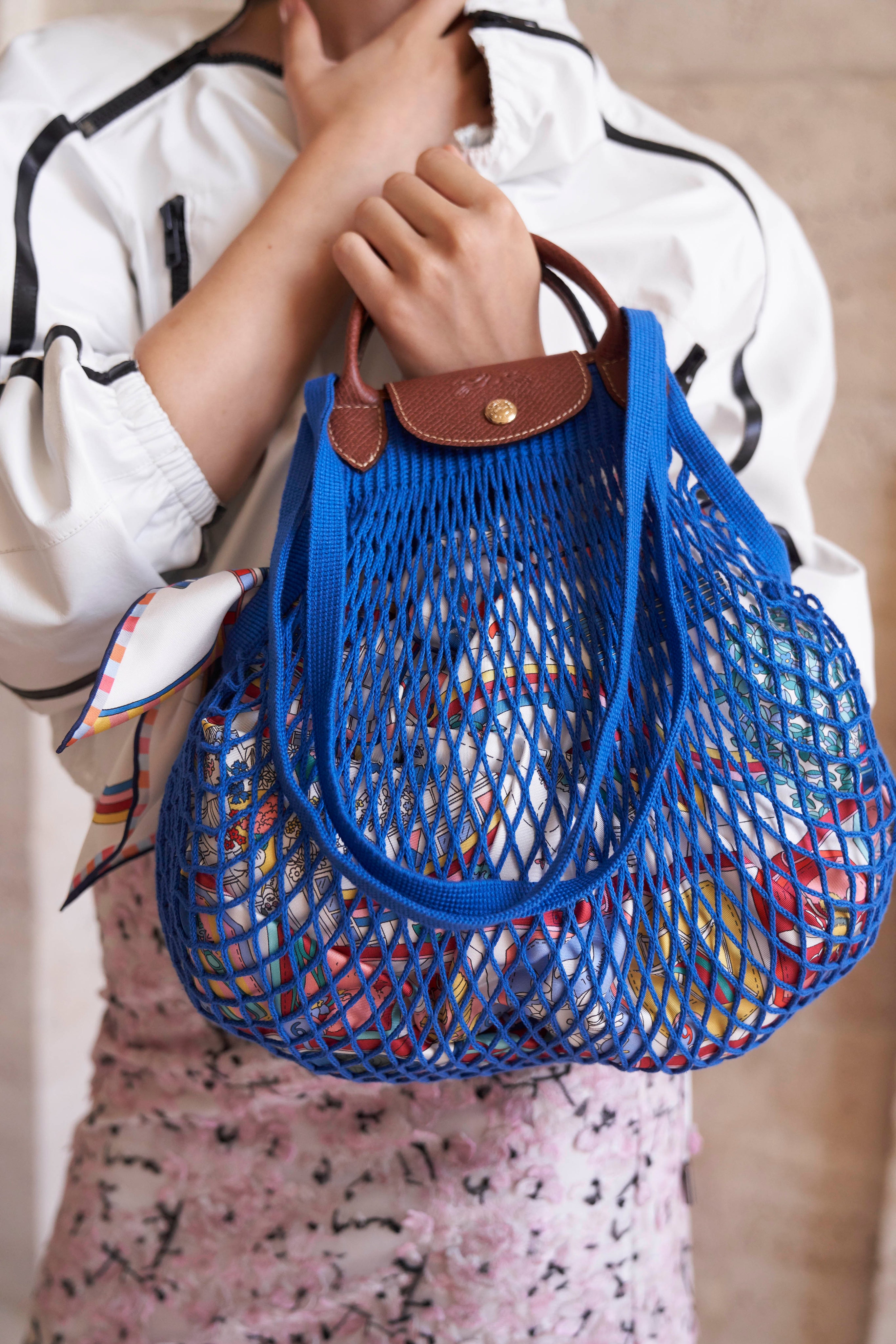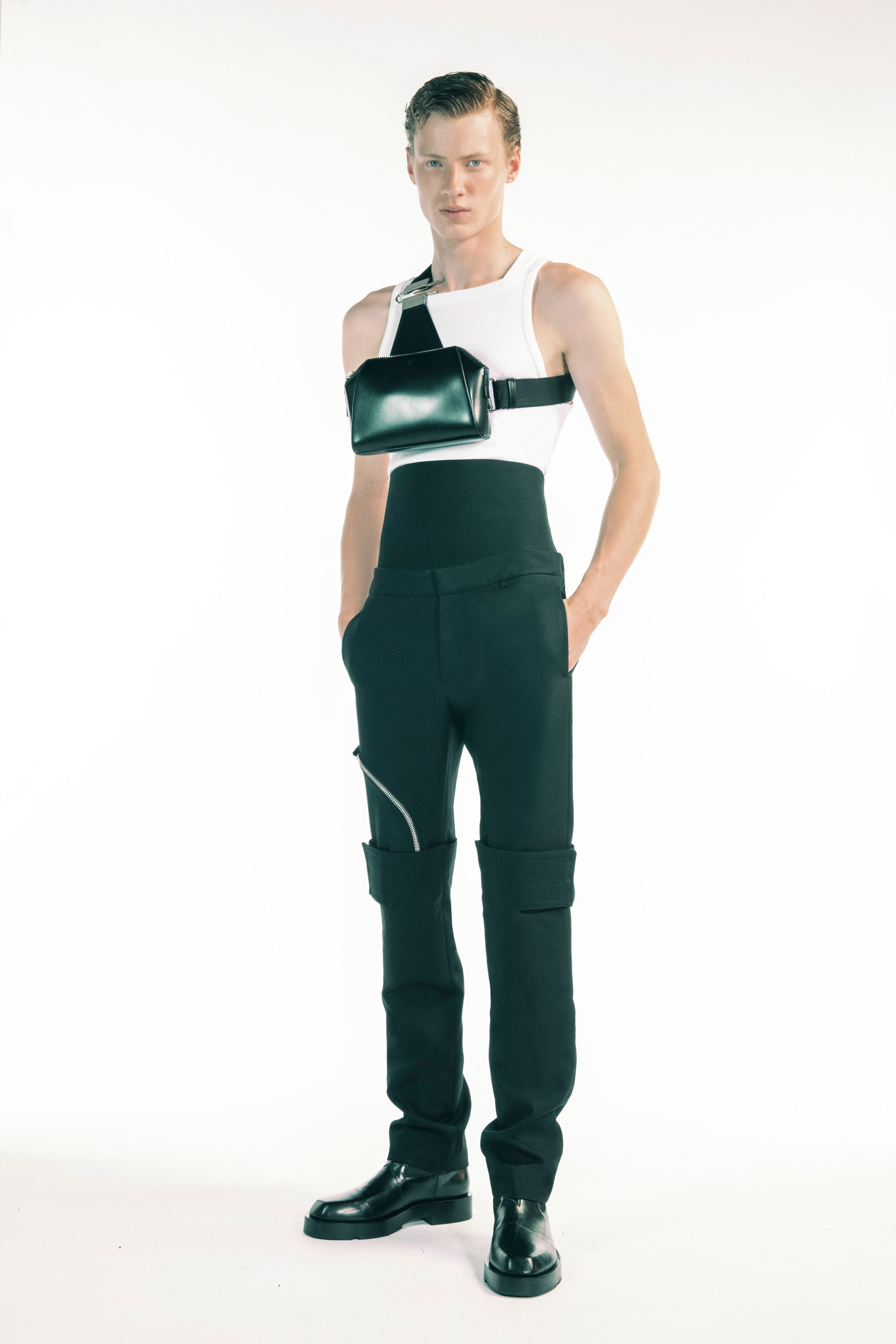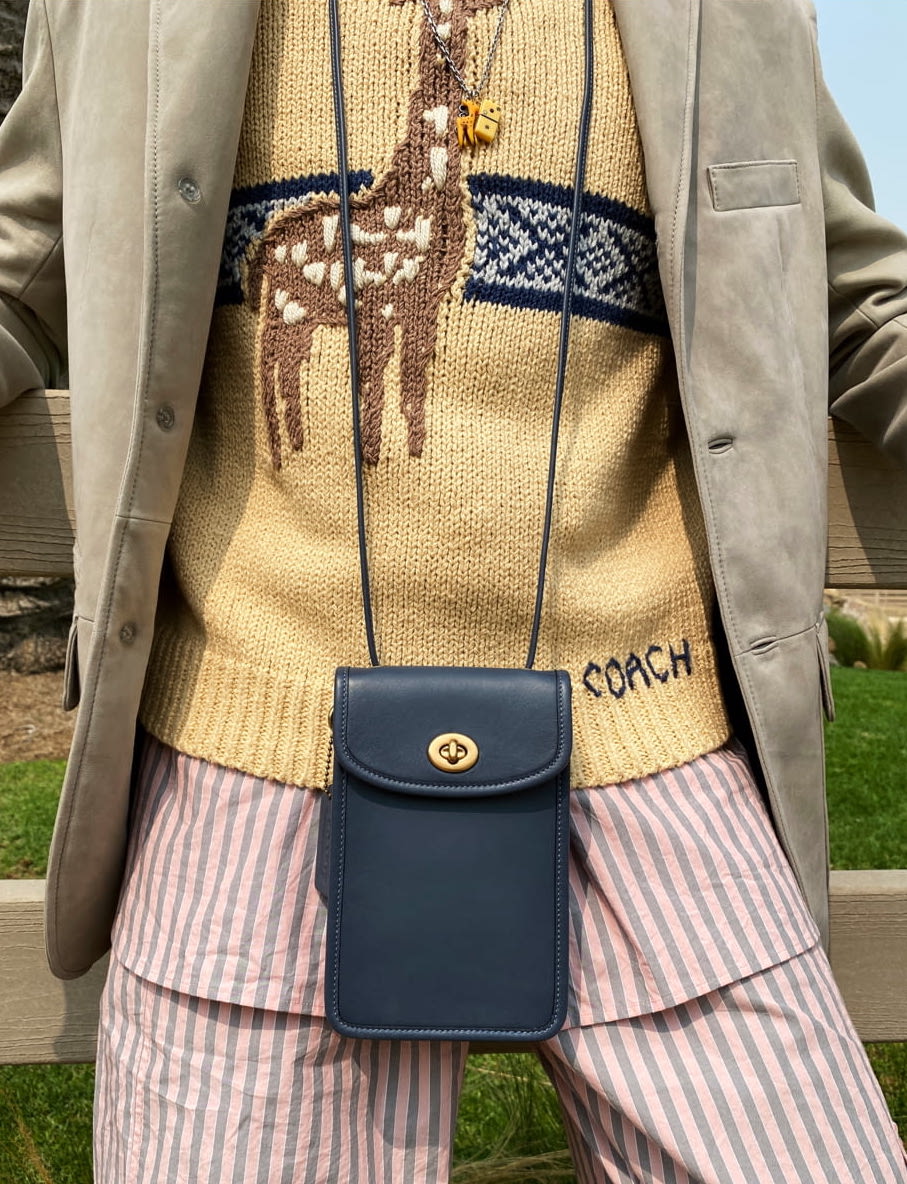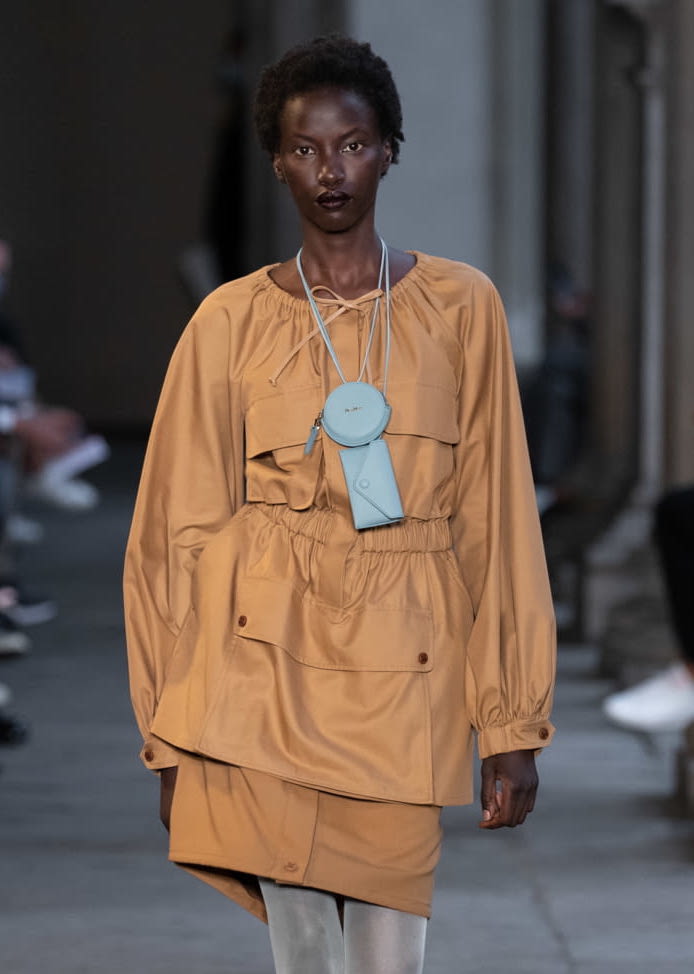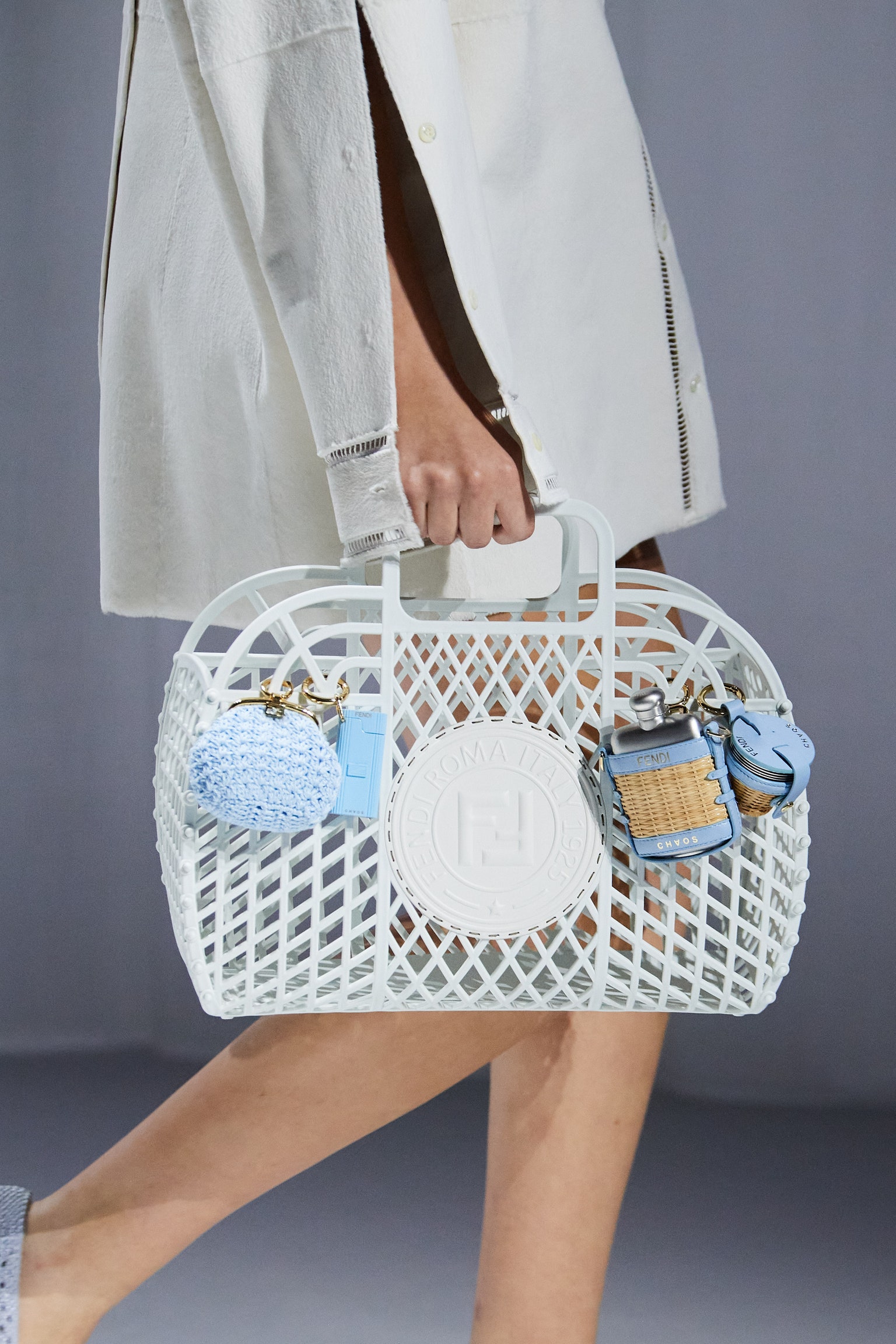 From left to right: Chanel, Longchamp, Givenchy, Coach, Max Mara, Fendi
The new hands-free bag is here. You could go the "strapped to chest" version with Givenchy or you could go the micro version with loads of choices including Chanel (on the belt), Fendi (clipped onto a larger bag), and Max Mara (around the neck). But our favorite bag might just be Longchamp's clever update of their Pliage bag to include netting. If it wasn't the perfect market bag before, now it definitely is.
Footwear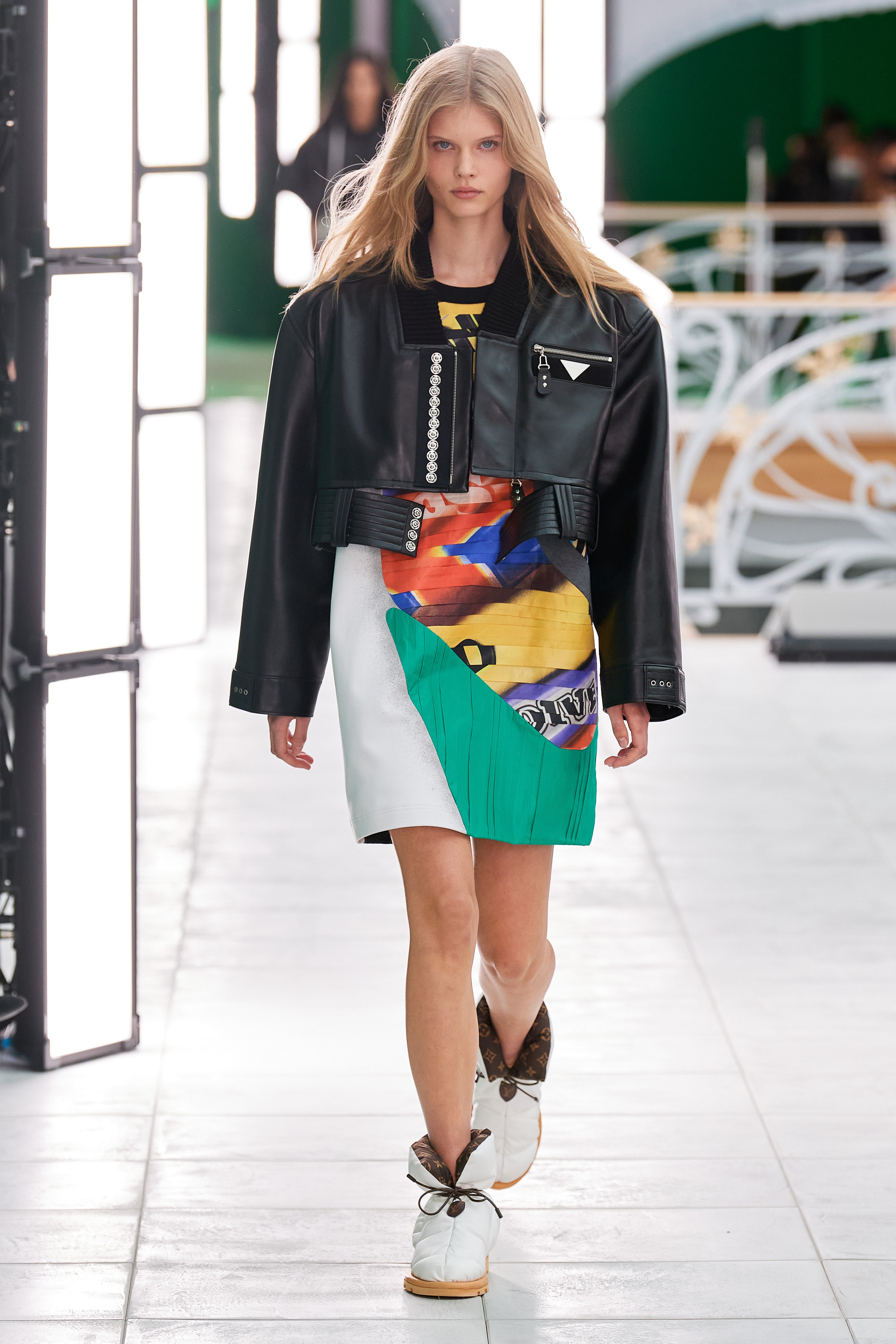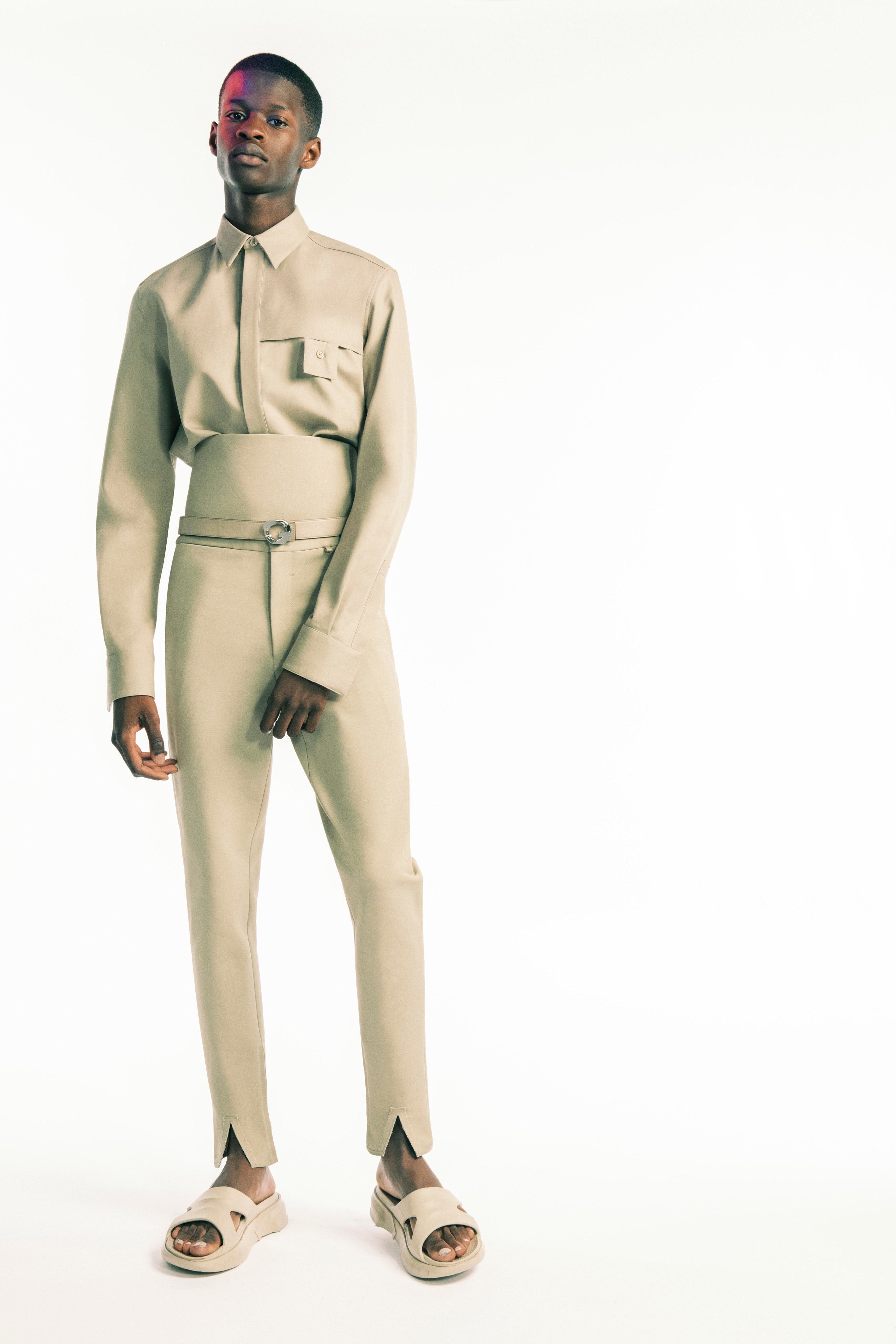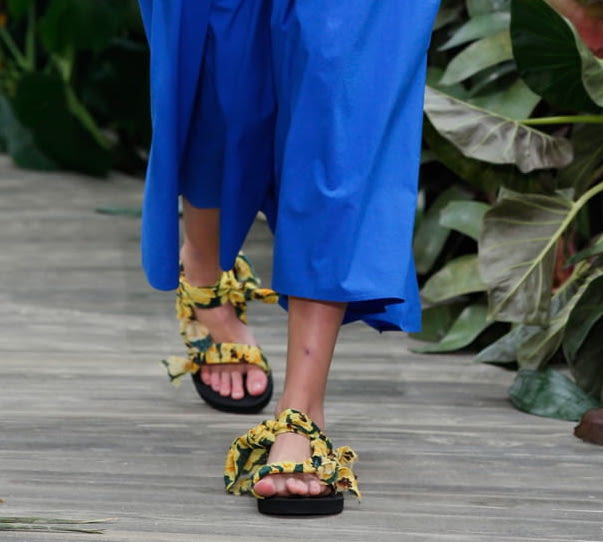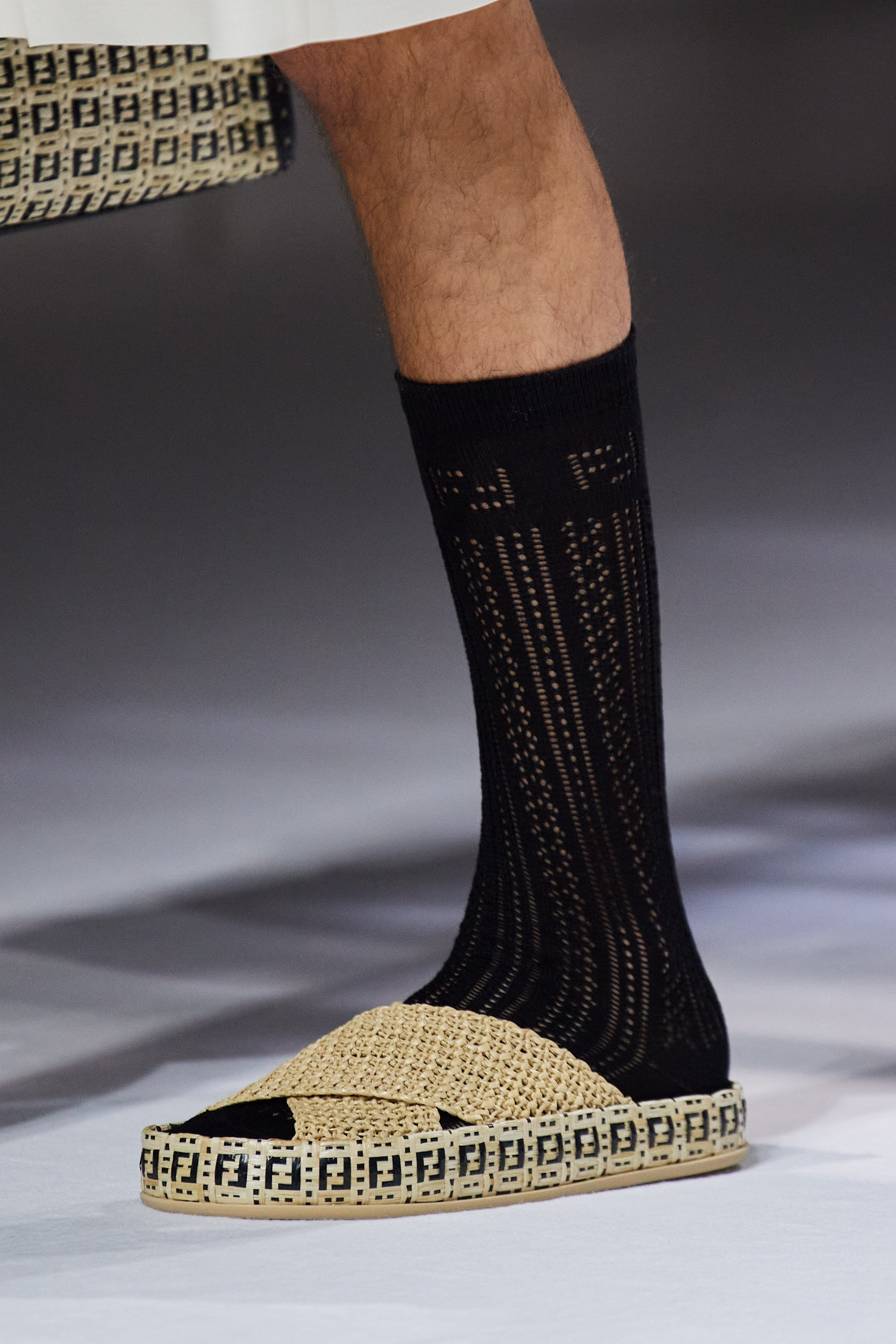 From left to right: Louis Vuitton, Givenchy, Jason Wu, Balenciaga, Fendi
Again, designers were only tentatively thinking of venturing outdoors, from the looks of their footwear collections. Balenciaga, Givenchy, and Fendi gave us souped-up versions of slippers and slides this season. Add Louis Vuitton's Ugg-like boots to this mix, and we'd have to say, we're not mad about it.
What were your favorite looks for Spring/Summer 2021? And do you think designers' vision accurately summed up where we'll be in six months time? Let us know here!