First, we want to announce that our interactive COVID-19 dashboard is now live! It enables you to do your own analysis on the market, bringing to life the research we've been doing over previous weeks. Here, you can toggle between different countries, product categories, and timeframes, to see just what impact the pandemic has had on the retail market. So give it a spin - and let us know what you think!
That gives us the perfect segue to what we'd like to talk about this week. As we've been reporting each week on what's happening in the apparel market, we've seen a few key themes. The most obvious is that discounting is way up from the previous year, even in categories where it's rare, including many digitally native and luxury brands. The obvious challenge many retailers face is balancing the short-term liquidity and inventory problems this crisis poses with the long-term needs of the business. And with discounting and promotions being a key lever for the short-term, levers that can also harm the business in the long-term, it's worth exploring a few key tactics, in promotions and marketing, to best navigate these extenuating circumstances (and beyond)!
Pick a Promotional Strategy outside the Norm
Since a whole lot is on sale now that wouldn't normally be, it's a good time to think about how you can avoid a promotional strategy that treats Bottega like it's a bargain bin find. Specifically, we've tracked a few creative ways that brands have been discounting but avoiding the cheapening of their brands.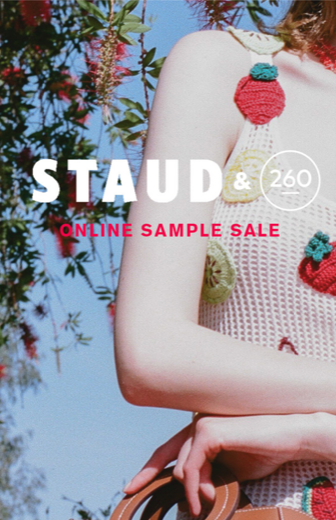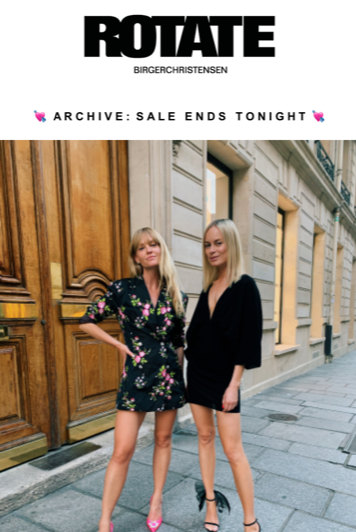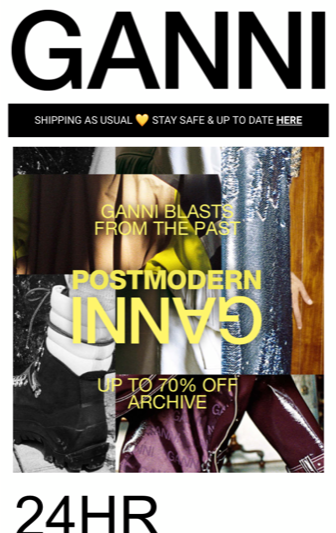 First up, is the archive or sample sale. It's not the perfect fit for every brand, but the words "archive" and "sample" have the ability to unlock an unprecedented sense of scarcity. A few brands that have utilized this strategy include contemporary brands like Ganni, Rotate, and Staud. For this to work it has to be limited time only and the merch needs to still have curb appeal.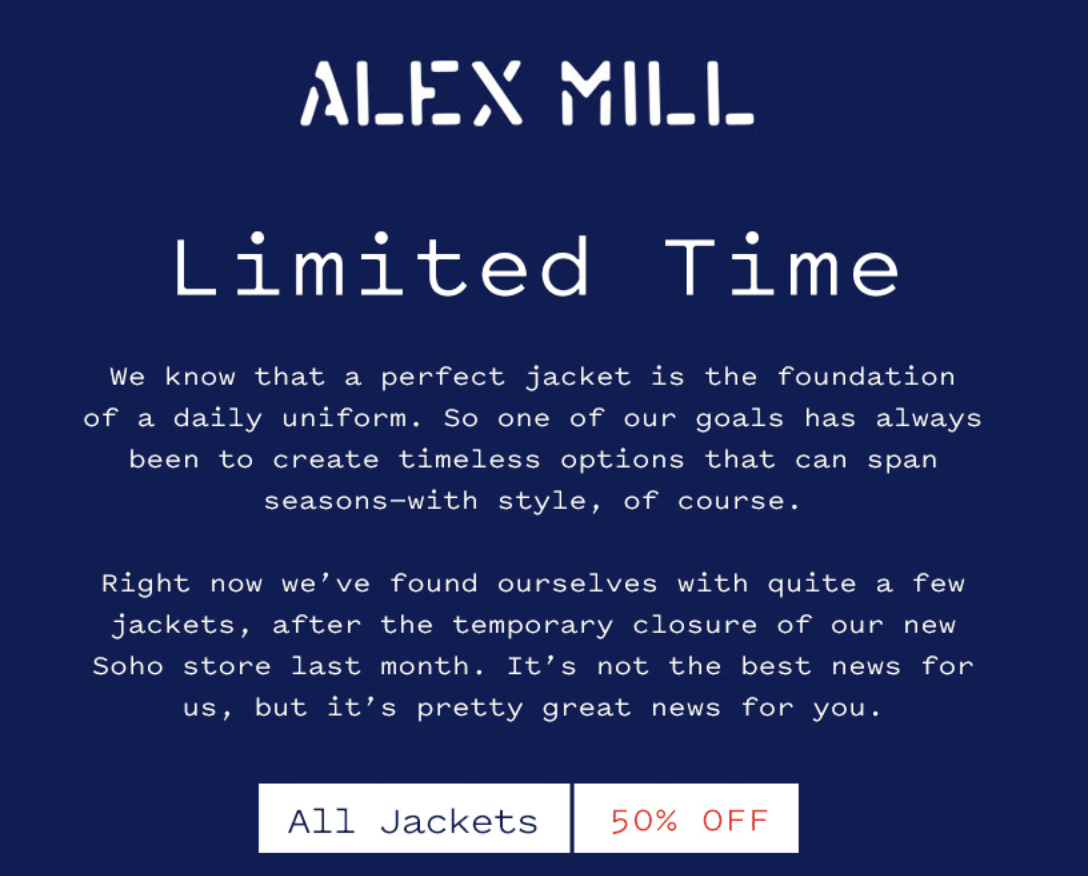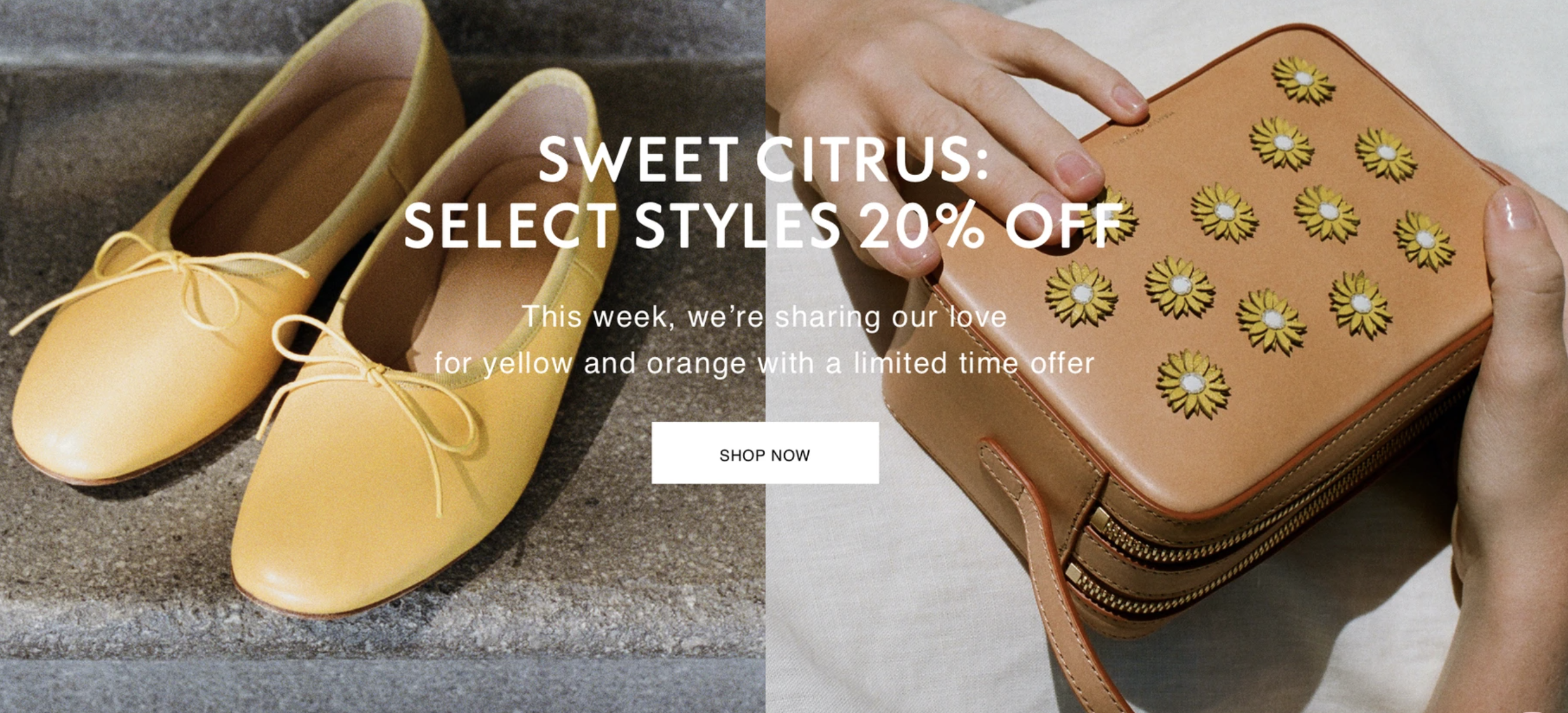 Another tactic is to use category-specific promotions. For example, Alex Mill took a discount on excess stock they had on jackets. In a similar vein, handbag brand Mansur Gavriel has been discounting only specific colors of its iconic handbags. There's a certain amount of precision in these types of promotions that is both novel and effective.
Both of these retailers have also employed promotional tactics that have a clear start and end point. There's the quote you've probably heard a million times by now, but it's never been more important. "Your first discount is your most important one." By that we mean make that first discount the one that balances moving product and margin preservation. Additional discounts and promotional time extensions end up delivering diminishing returns.
What Needs to Change on the Page?
Chances are we've all done some mindless scrolling and shopping over the past weeks and months. And while many of us opted to window shop over buying, what and why people are buying is a topic of much speculation amongst industry insiders. Some are buying essentials, others are buying for escapism, and other are buying because it's a darned good deal.
But with everything else that's changed around us, we'd argue the on-page experience needs paying attention to, more than ever.




First up, think about how the language of your product descriptions can be adapted and made sensitive to shoppers' needs in a time like now. What are creative ways to merchandise products together that cater to a shopper whose priorities and needs have shifted. For example, Nike has created a grouping of products for "Home Workout Essentials," and they emphasize with language in the product description that emphasizes comfort ("soft") and versatility ("designed for all-day wear, not just for training"). Our advice is to back and read some of your product descriptions - do they make sense and resonate now? Can you make them more relevant to the moment, while still remaining true to your brand?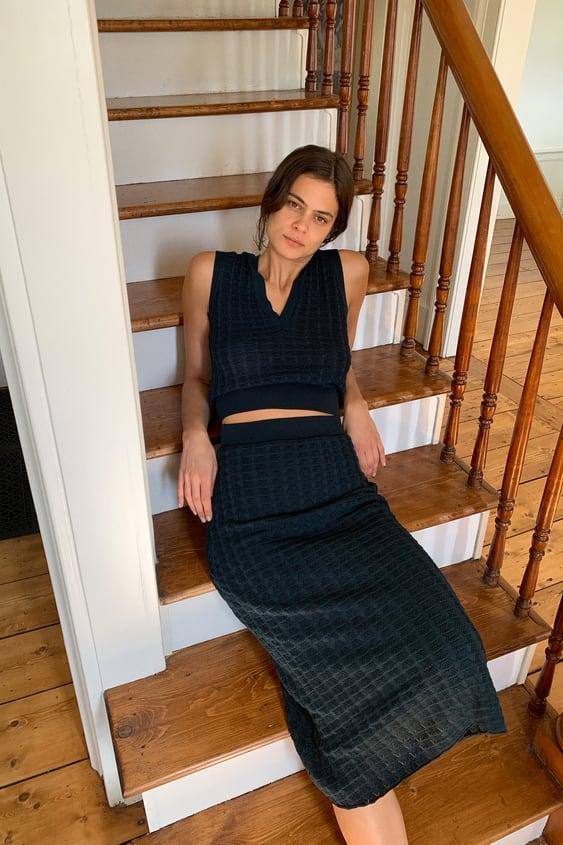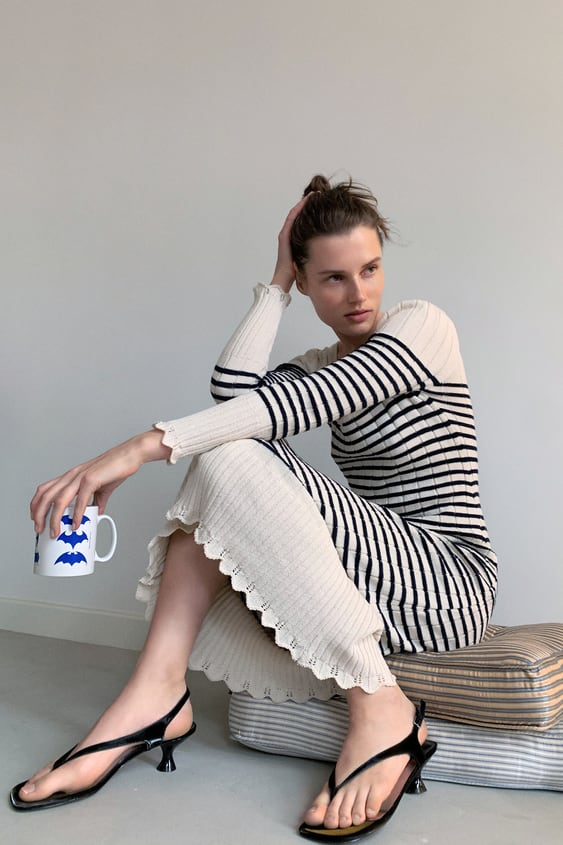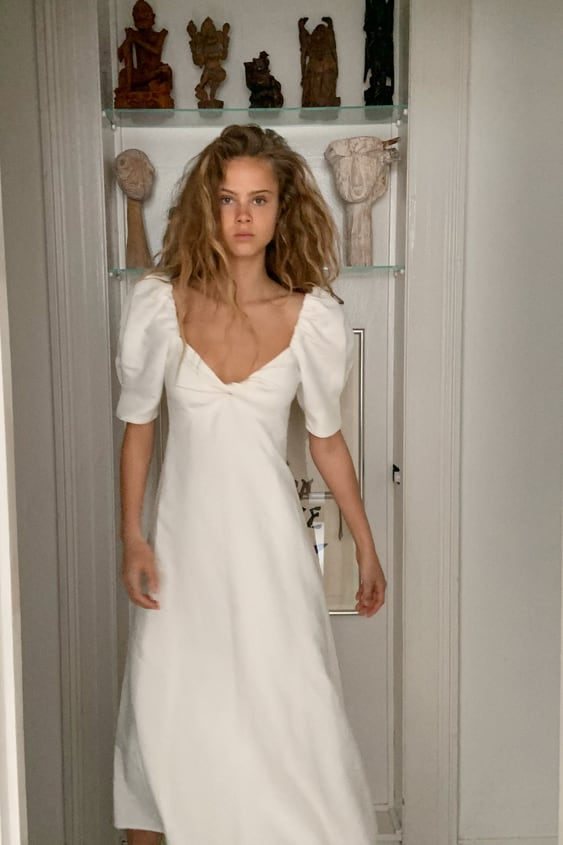 Next, think about how important ascertaining fit is at a time like now, when the shopper wants to avoid unnecessary trips to the post office or a store to return something unwanted. It's why clear fit information via the product descriptions, photography, and video play a critical role in converting hesitant shoppers at this moment.
Taking that idea one step further, Zara recently tested out having its models stage their own photo shoots at home. An iniative that's one part practicality, and another part PR, the result was an imperfect but realistic look at the products, marketing that really makes sense in the present moment.
We hope these ideas get you thinking about how to be relevant and effective in these times (and beyond). In the meantime, don't forget to check out our COVID-19 dashboard!