TARGET: RETAILER OF THE YEAR
It's been a year-and-a-half since Target vowed to invest in digital and brick-and-mortar initiatives at a hefty price tag of $7 billion.
The aggressive business strategy put emphasis on Target's "cheap chic" theme. By launching eight new private label brands, opening 28 new small-format stores, and introducing same-day delivery via Shipt, the company has built a competitive advantage against Amazon and Walmart.
Target's anointing by Retail Dive as Retailer of the Year follows after a series of record-breaking milestones. Its investments are paying off, as store traffic hit the strongest growth in 12 years, sales increased by 6.5% in the second quarter, and digital sales grew by 49%. CEO Brian Cornell believes it's the physical stores enabling the company's digital growth.

RETAILERS COMBAT HOLIDAY RETURNS



FREE RETURNS. The phrase is all too common, and as consumers continue to spend online in record amounts, retailers are reaching a historical amount of returned items. This year's merchandise returns are estimated to reach $400 billion! Retailers have become creative in their efforts to combat these hard blows and will sell returned items in private, online-auction liquidation marketplaces.

Read More

AMAZON ADS DELIVER POSITIVE HOLIDAY RESULTS

Fifty-six percent of retail and e-commerce brands will maintain or increase their Amazon ad budgets, studies say. Amazon's sponsored products convert at 3.5 times the rate of Google Shopping Ads, and boast a wealth of data on consumer shopping habits. As a result, some marketers are shifting upwards of 50% of their Google search budgets to Amazon.

Read More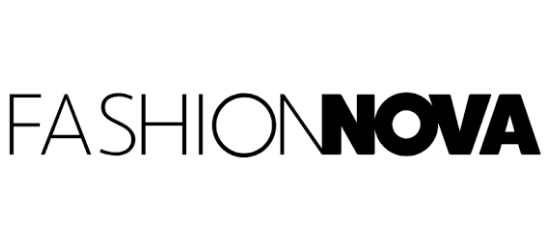 ####FASHION NOVA FACES A LAWSUIT

Fashion Nova's ability to quickly produce hundreds of replica runway designs proceeds its moniker. The company has notoriously built an empire by offering popular styles at a fraction of the price, and until now, has avoided the hand slap of copyright infringement.

A lawsuit has been filed from Riot Society against the Instagram favorite, noting the company "knowingly and intentionally used its [original two-dimensional 'Panda Rose'] design in the production of unauthorized goods." While copyright protection in apparel may be murky, Fashion Nova's use of the distinct design violates federal copyright law.

Will the e-commerce site face repercussions from the same fast-fashion model that has made it a household name amongst influencers and young shoppers?

THE END OF MERCANTILE: AMAZON TO BLAME?



Just shy of three months after announcing a dedicated storefront on Amazon, J.Crew's budget line Mercantile will be discontinued. The end of the Mercantile line raises questions about J. Crew's Amazon partnership, as J. Crew had originally resisted selling its products through the channel to maintain control of its pricing and marketing.

Read More

THIS WEEK'S BRIGHT SPOT



For the art lovers, Dior has a special treat. In conjunction with Art Basel this weekend, the fashion house has collaborated with 11 global artists to create their variation on the Lady Dior bag, as part of the brand's ongoing Lady Dior Art project. Starting at around $5000 each, the bags will be available exclusively at Dior's Miami Design District boutique, before launching worldwide in January.

Read More
Read Prev Post
Read Next Post