In the new year, it might seem like everything and nothing has changed, amiright? It's true that a lot of us are still probably gravitating towards our more casual wardrobes, but we will begin to see shifts in what people want to wear as the year proceeds. Let's take a look at ten different trends to include in your 2021 assortments.
Comfort Bottoms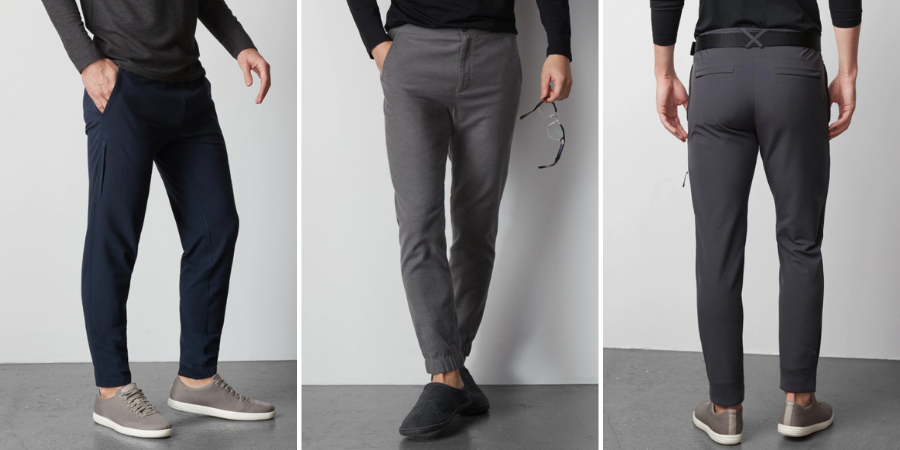 How did a menswear business increase their bottoms business by more than 100% during a year when "waist-up" was the dominant trend? Mack Weldon's assortment of pants that were both comfortable and polished were at the right place at the right time. This idea of blending comfort and polish will continue to be important throughout 2021. Further benefits of the company's simplified assortment? "They purposefully focused Mack Weldon in product categories where there's 'not a whole lot of complexity' in fit, in order to keep return rates low and to lower the barrier for a consumer to make a purchase."
Quilted and Patchwork Jackets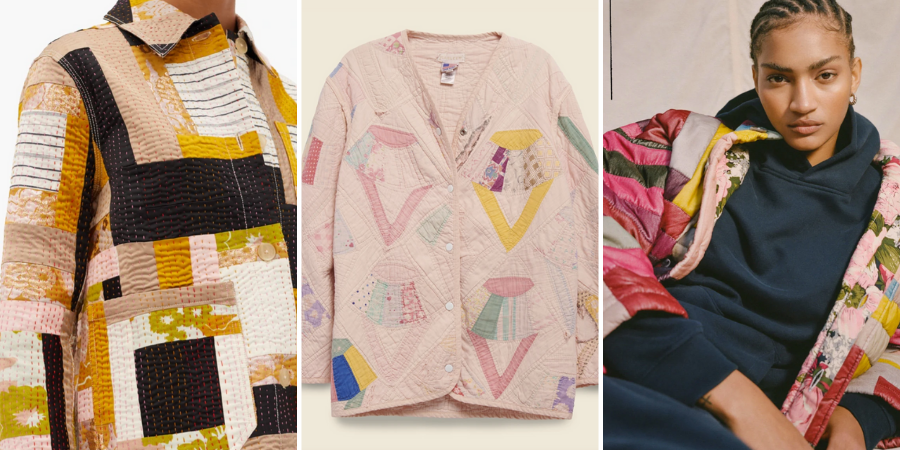 What's better than a cozy sleep under a blanket? Wearing one around! The patchwork and quilted trend is gaining mainstream steam, and we currently see consumer searches for patchwork and quilted apparel at its highest point during the past two years. Brands like Psychic Outlaw let consumers customize their coat with a quilt of their choosing, while Bode and Jess Meany make one of-a-kind pieces that are equal parts fashionable, sustainable, and homespun.
Shirt Jacket or "Shacket"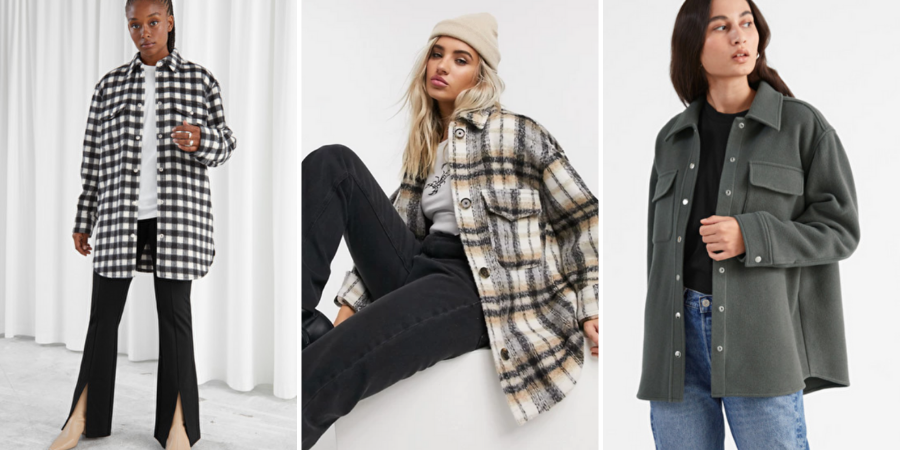 We've mentioned this category of outerwear previously in 2020, as it was an outperformer over the past few months.. In fact, the "shacket" has continued to outperform, logging a sold-out product rate of 22 percent in December. This unpretentious and layerable piece is made for times like these. Count on this category to continue to be the outerwear piece of choice in the months ahead.
Delicate and Miniature Jewelry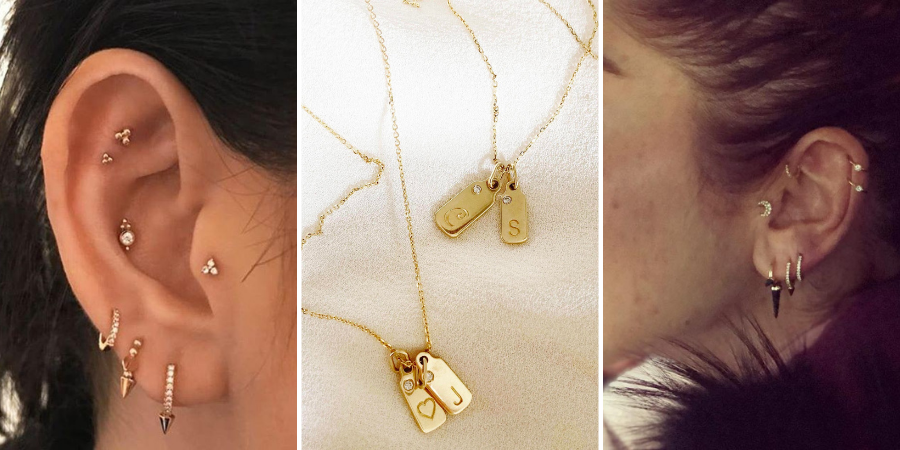 Consumer searches for "earrings" are up by nearly 20 percent from one year ago. The delicate and miniature jewelry trend, which arguably had momentum before the pandemic, does bear some similarities to the popularity of nice tops for Zoom calls. Kecia Caffie, senior vice president and general manager at Piercing Pagoda, recently spoke with the New York Times about the jewelry and piercing trend, "We're seeing demand for earrings from people who are increasingly looking to express themselves, whether to look great on Zoom or create a new look that makes them happy." The delicate nature of the new jewelry trend means they easily go from casual to dressy without skipping a beat.
Knit Polos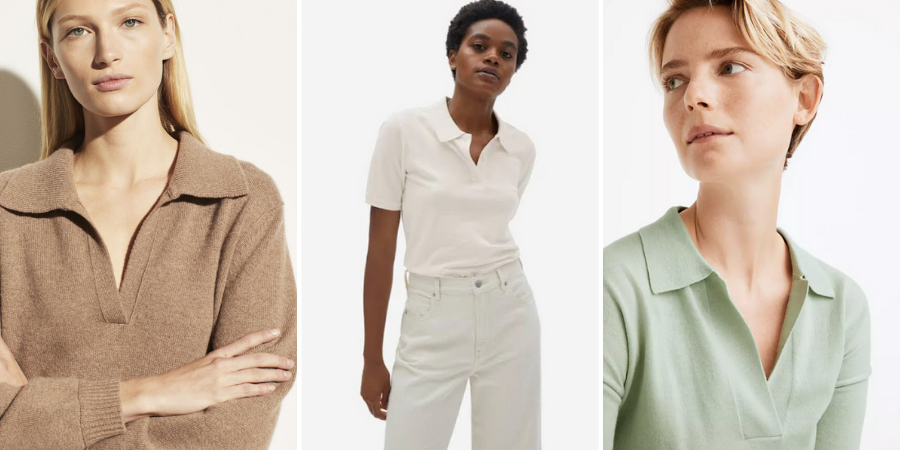 In the approved for Zoom category, we'd like to present the knit polo with the award of overachiever. It also happens that we've seen introductions of knit polos 10 percent higher in the last three months of 2020 than the same timeframe in 2019. Plan on seeing this top in both short- and long-sleeve versions throughout 2021.
Knit Skirts and Dresses, Too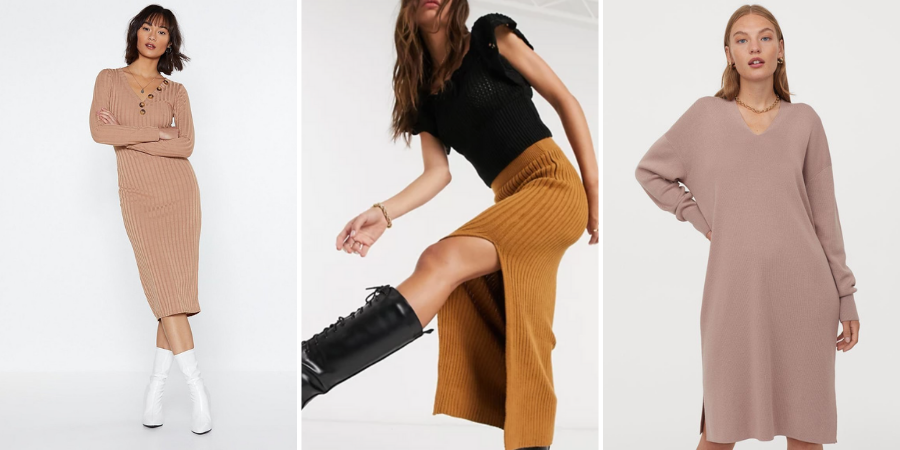 As we dip our toe back into "normal" clothing categories - and by that we mean skirts and dresses - look to knits to be the unforgiving and easy 'fits for this moment. Further evidence to this trend's momentum includes the following: we've seen retailers bump up the number of knit dresses and skirts in their assortments by 30 percent during the last three months of 2020, compared with the same time period in 2019. Bonus points for offering up profiles in ribbed knits.
Hobo Bags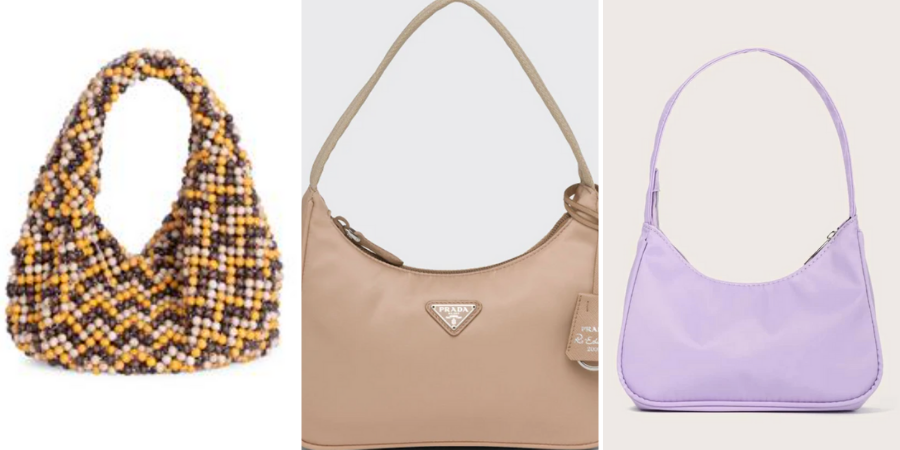 While the name "hobo bag" might suggest less polished profiles, Prada and Gucci's latest starring bags on social media prove otherwise. The Jackie 1961 and Cleo styles, respectively, show that the shoulder-slash-hobo handbag style is having something of a revival. In fact, in November 2020 new introductions in the hobo bag category were the highest they've been at any point during the past two years.
Cutouts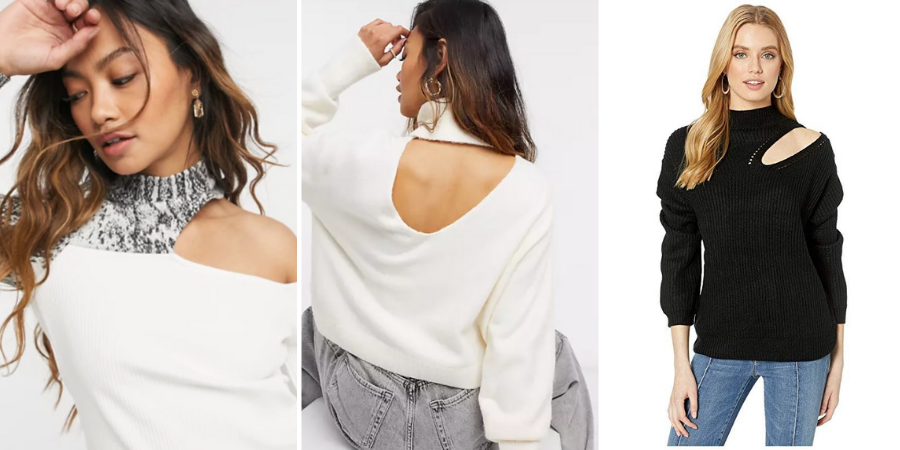 A year of wearing sweatshirts and t-shirts has left us all craving something a bit more interesting. Case in point - the micro-trend of cut-outs. Most often you'll find these in tops and dresses, and the effect usually is to add a little edge and surprise to an otherwise boring basic. Sales trends have followed consumer interest in this design feature - 24 percent of tops, sweaters, and dresses with cutouts sold out in December 2020.
Sets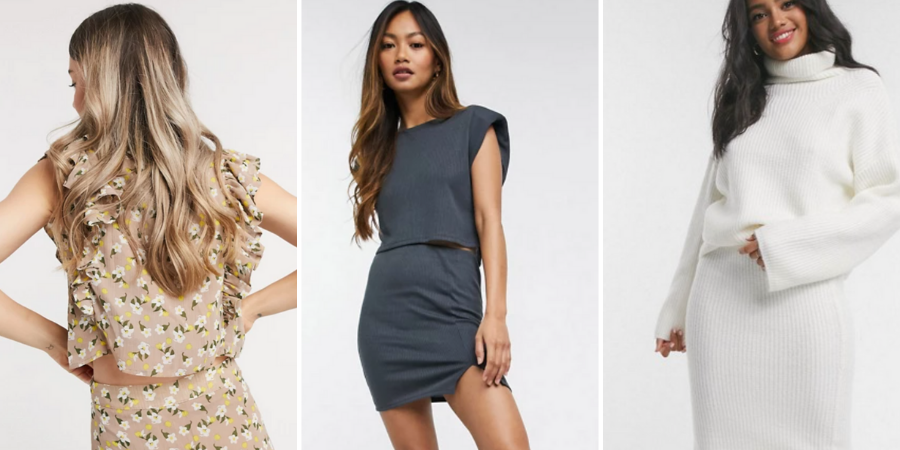 Consumer searches for "women's loungewear sets" have increased by more than 754 percent from one year ago. Those astonishing numbers aside, it's not just about hanging around in pajamas, as sets are getting a more polished upgrade. Think a skirt instead of pants, or a print instead of a solid color. Plus co-ords are a win-win - for retailers there's a higher price point than a single item, and for consumers they get an all-in-one outfit solution.
Puffer Vests

Turns out the puffer vest isn't just for those finance bros. Indeed, StyleSage e-commerce data shows us that puffer vests sold out at a peak rate of 32 percent during December 2020. In particular, women's puffer vests are seeing a big uptick in consumer searches, 39 percent higher than one year ago.
Interested in knowing more about upcoming trends? Clients can find Trend Reports and Consumer Search Data with their subscription to the StyleSage platform. Learn more here!