You don't come to Copenhagen for the great weather, but you do come for the great design and cultural scene it has.  And while last week's gloomy weather might've done its best to dampen the spirits of the global fashion crowd who had arrived in the Danish capital to kick off the Spring/Summer 2024 season, it simply couldn't hold back the world of creative talents that were on display last week.
Copenhagen fashion week is sustainable, innovative and eminently approachable, so of course, we had to unpack their SS24 trends.  The ones to note, as follows:
Masterful Knits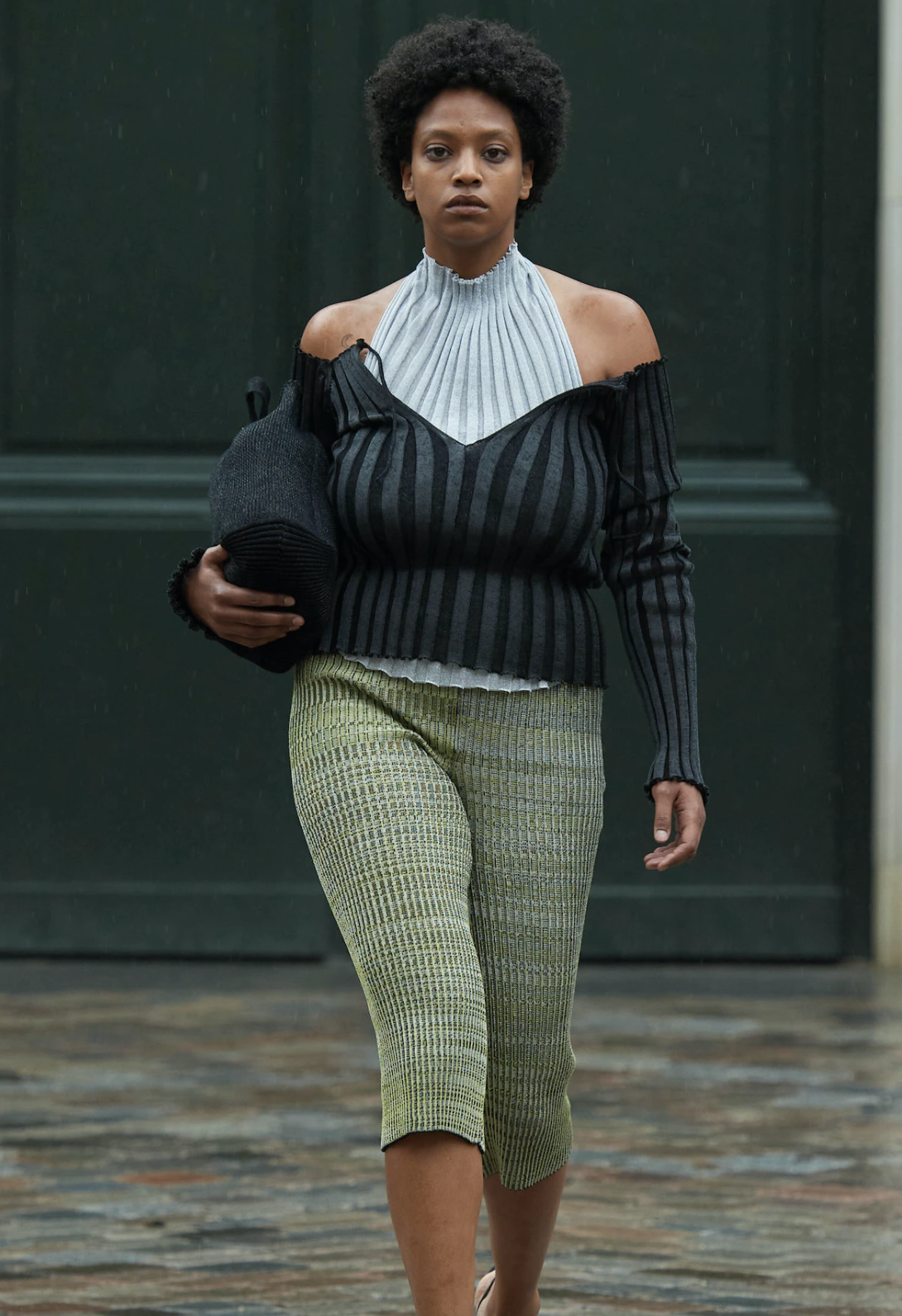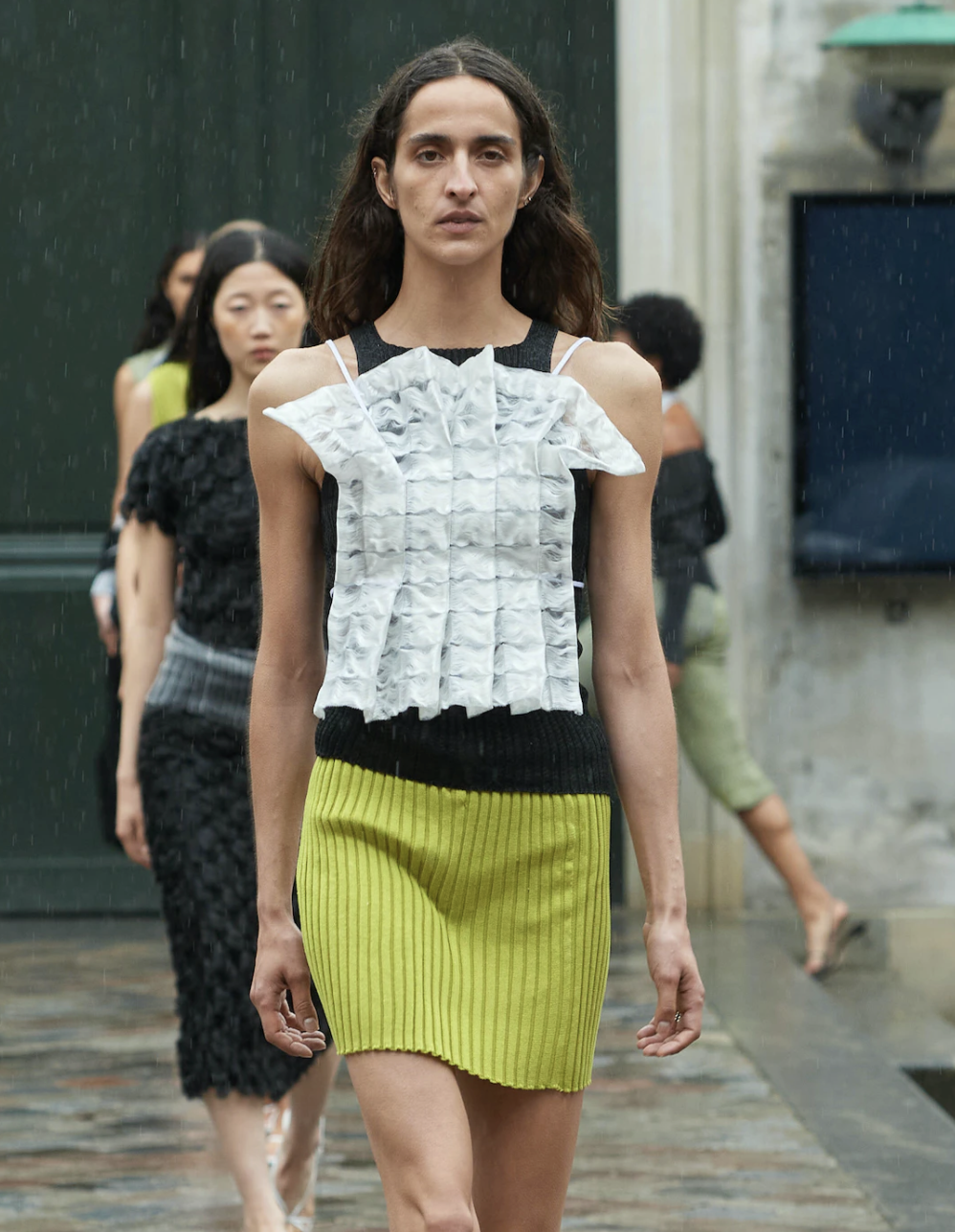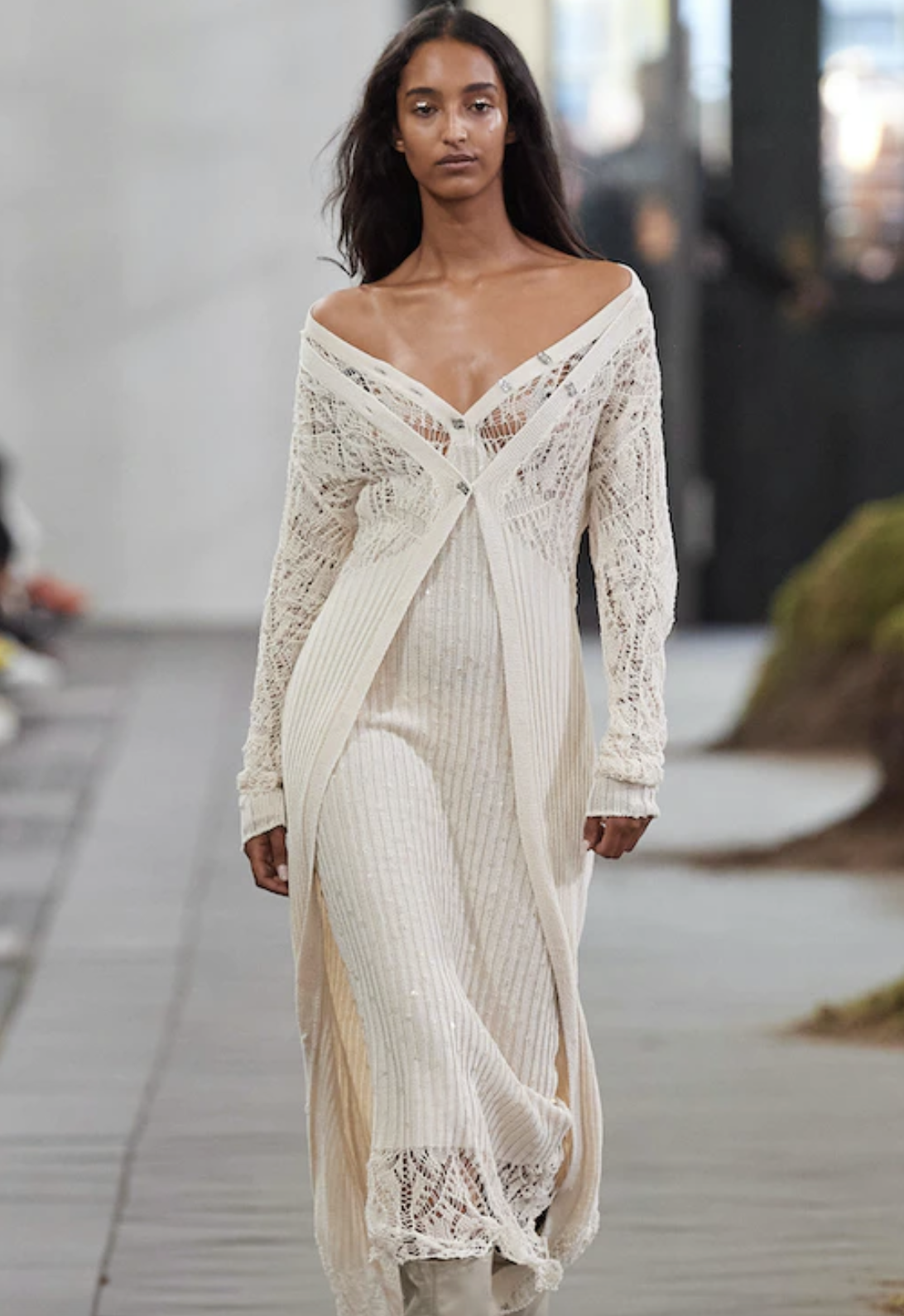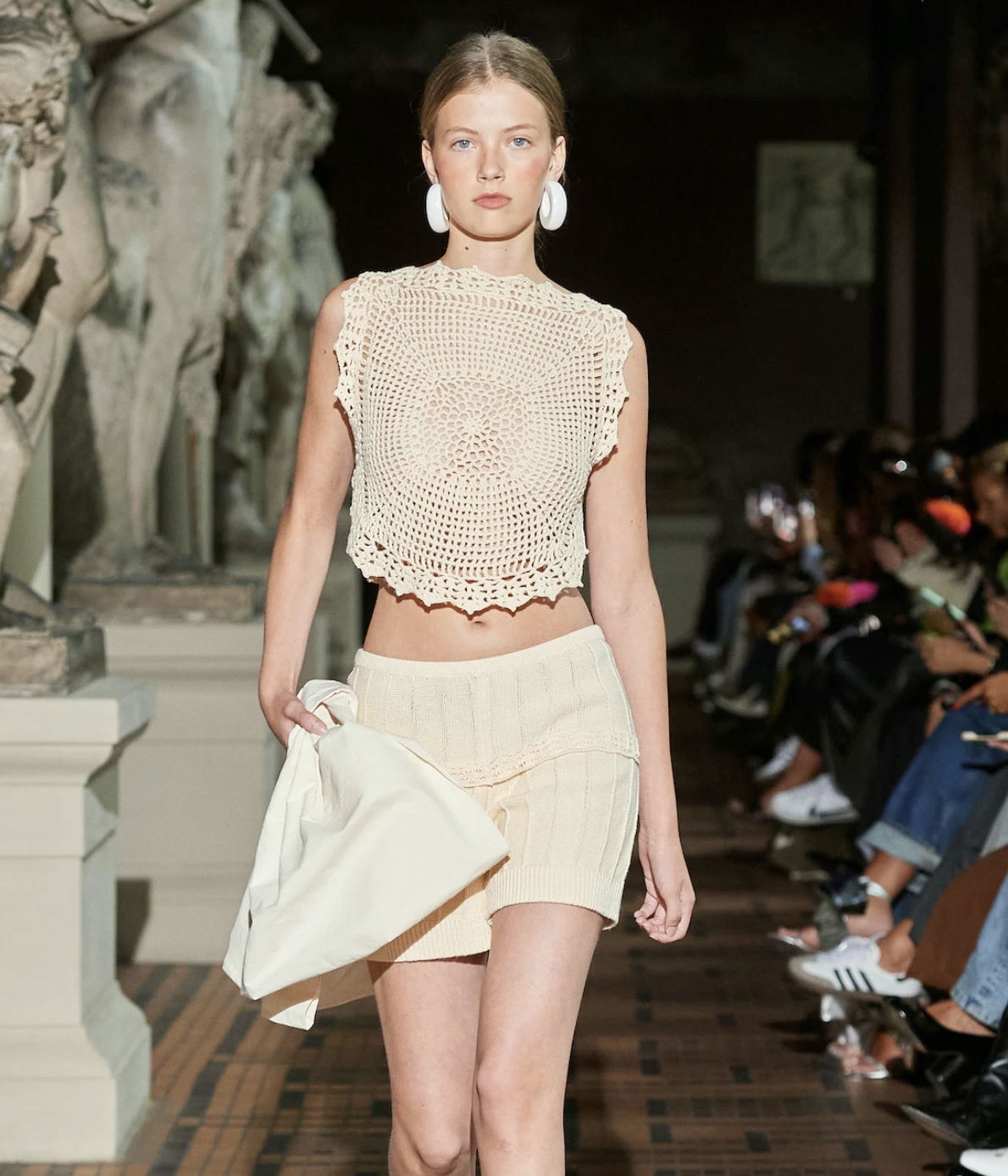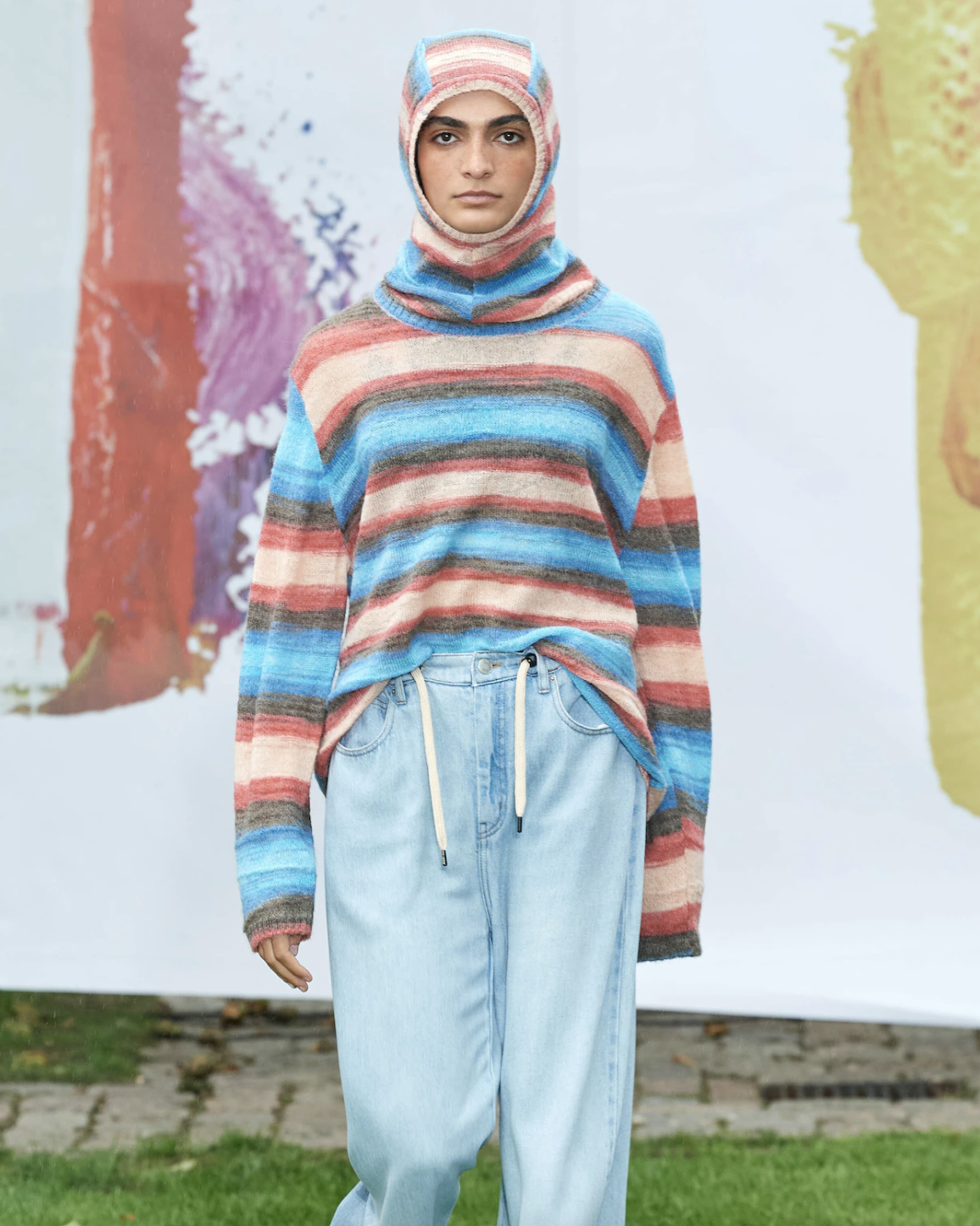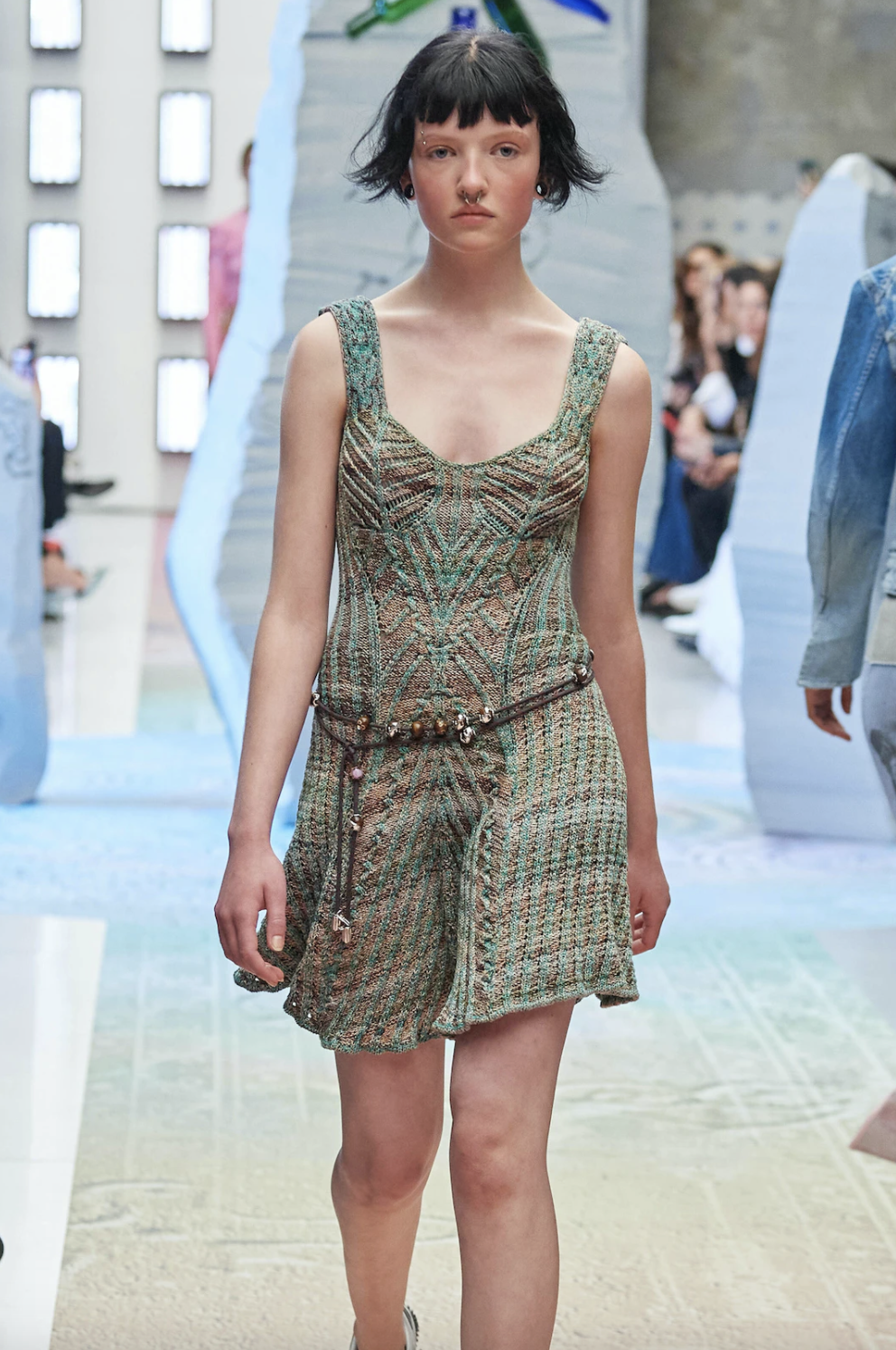 From left to right: A Roege Hove (x2), Ganni, The Garment, Munthe, Paolina Russo
The capital of hygge knows a good sweater when it sees one, and even for the warmer Spring/Summer seasons, exquisite knits were on display.  In particular, this might well be the season that A. Roege Hove really takes off commercially, with her multi-dimensional, yet unfussy knitwear coming to the forefront.
Serving Sparkles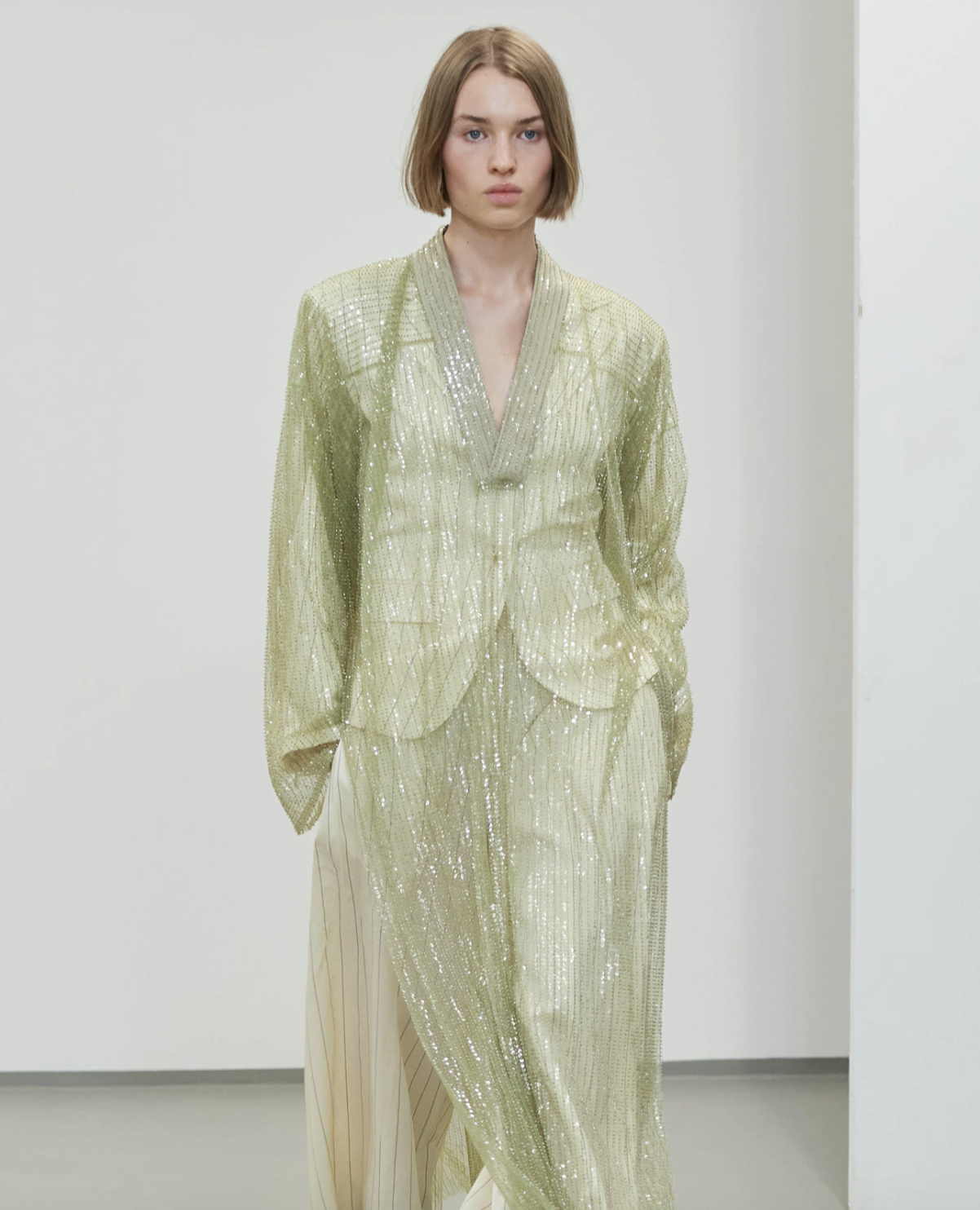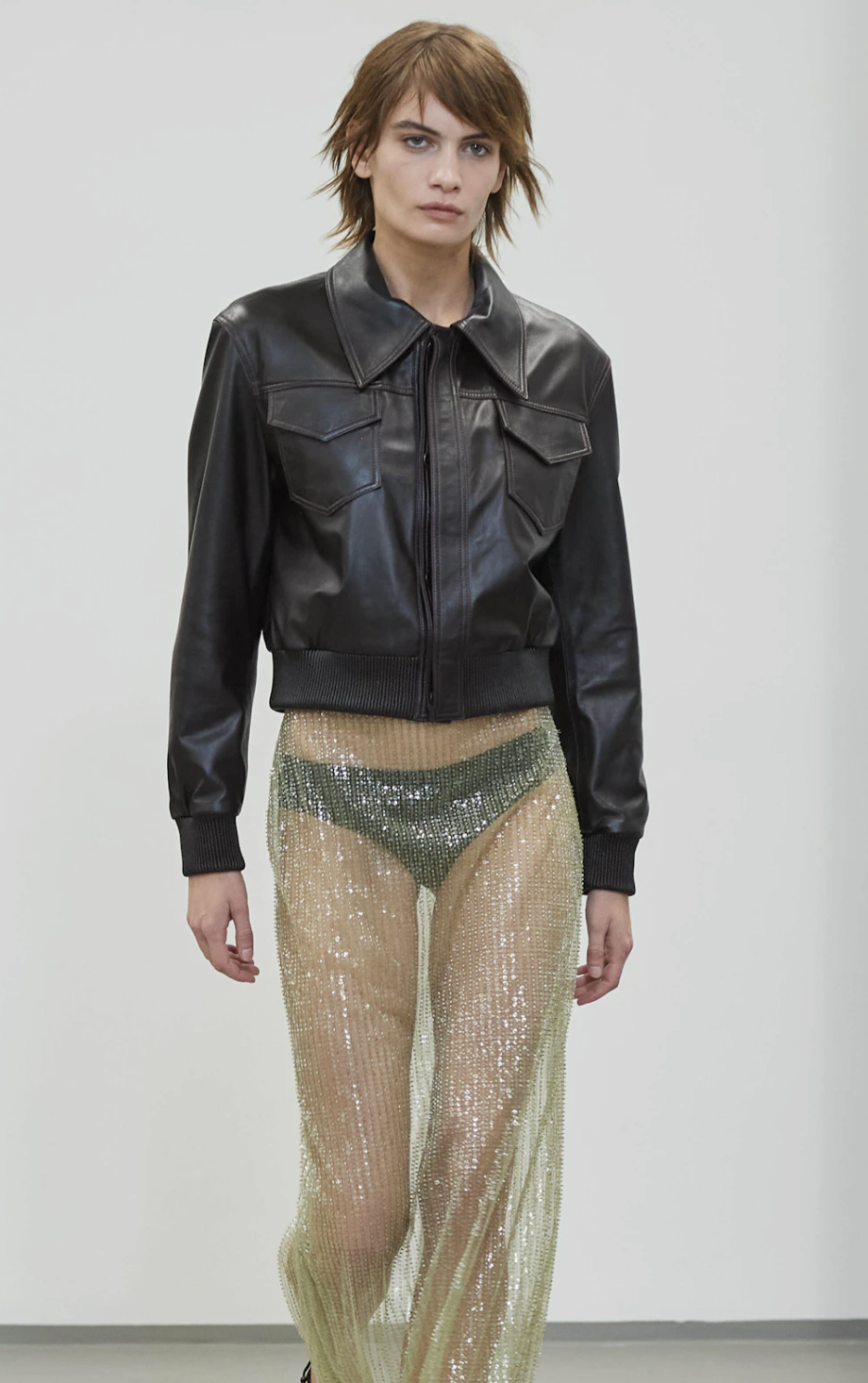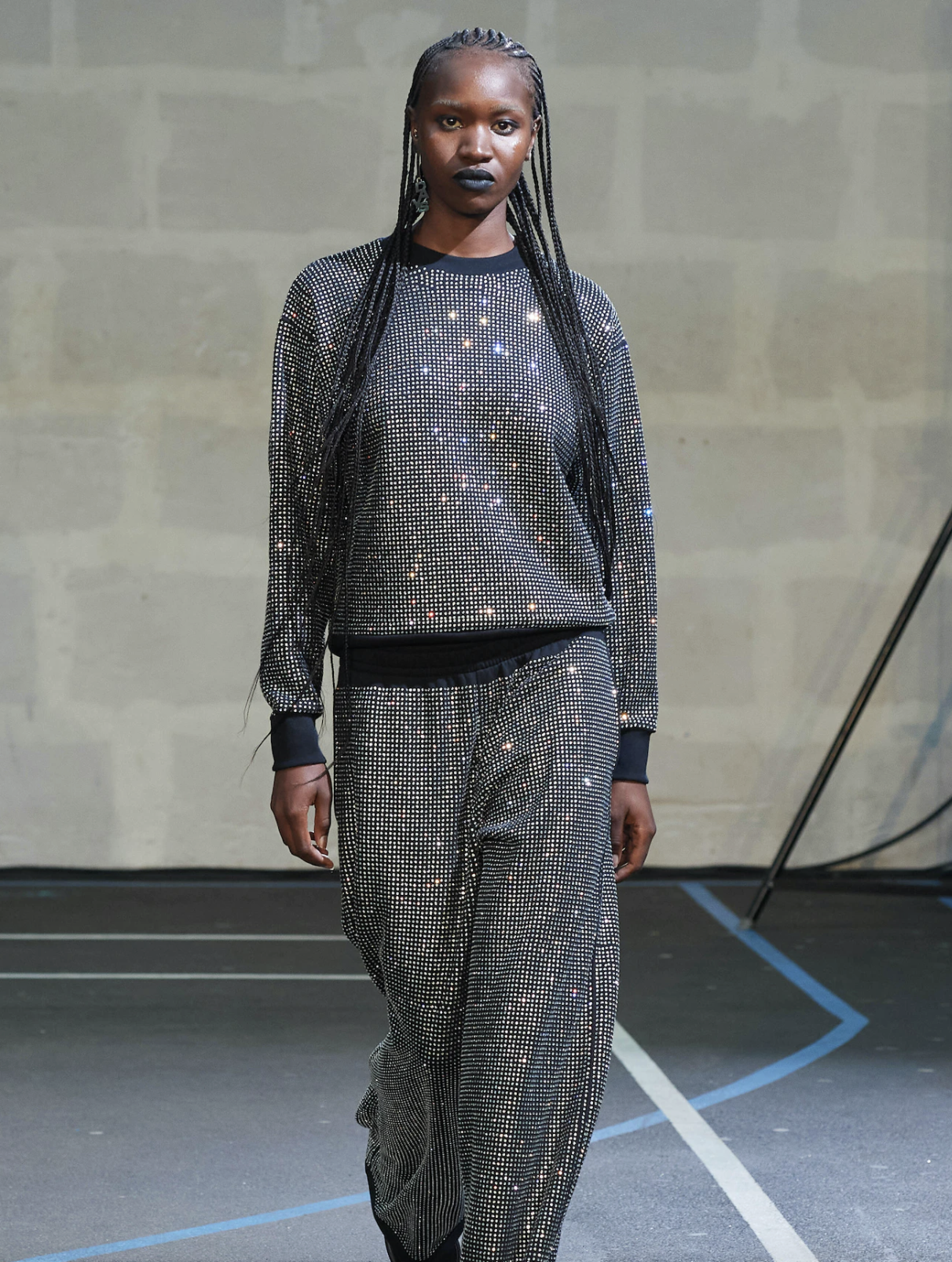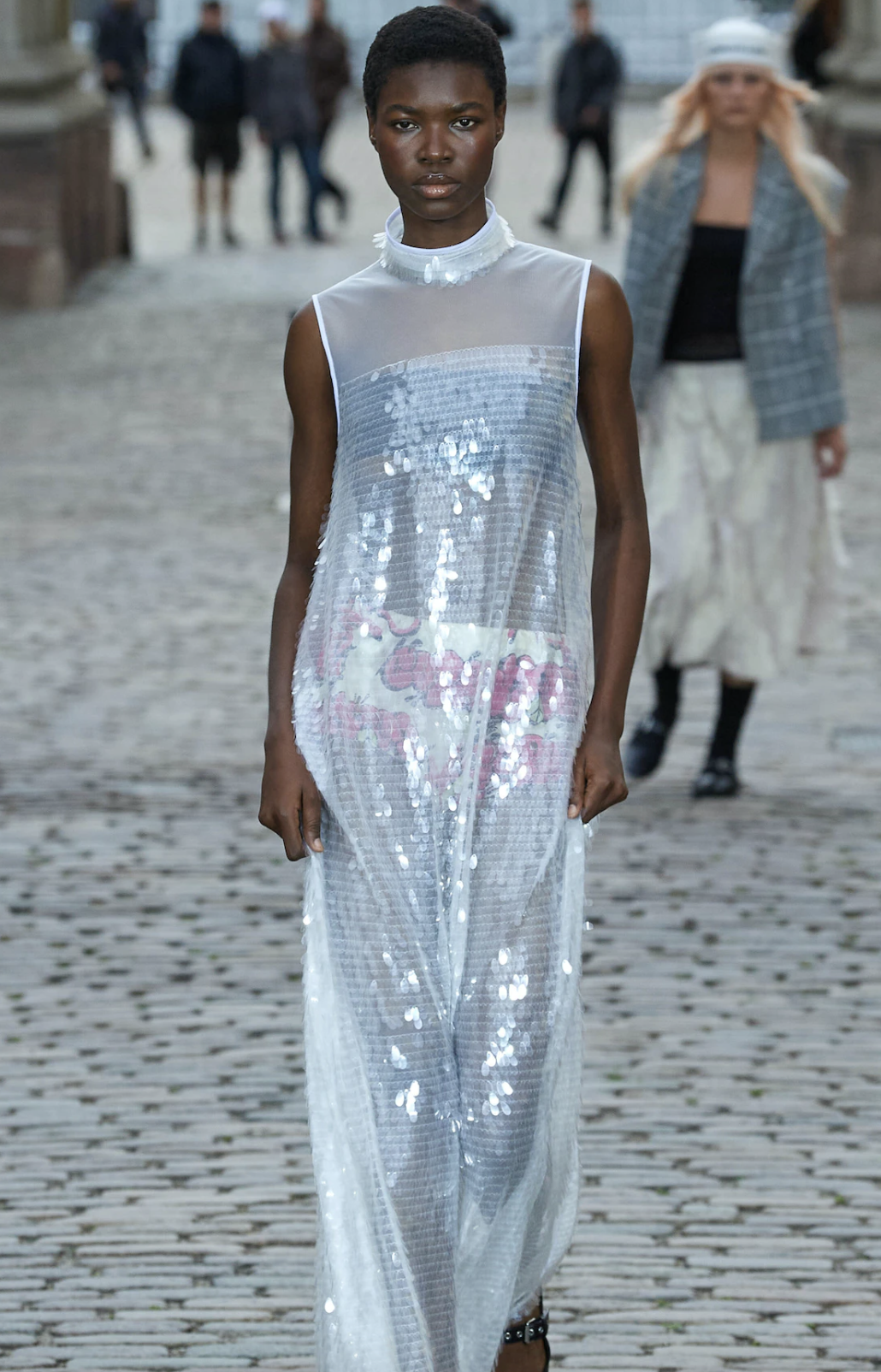 From left to right: Remain (x2), 7 Days Active, Baum und Pferdgarten
What would the best antidote to Copenhagen's lack of sunshine and nice weather be?  Well, that would be a dose of sparkle.  And sparkle these Scandi brands did, with sequins and glitter being affixed to everything from a sweatshirt at 7 Days Active to sheer sparkly dresses at Baum und Pferdgarten.
Cropped Jackets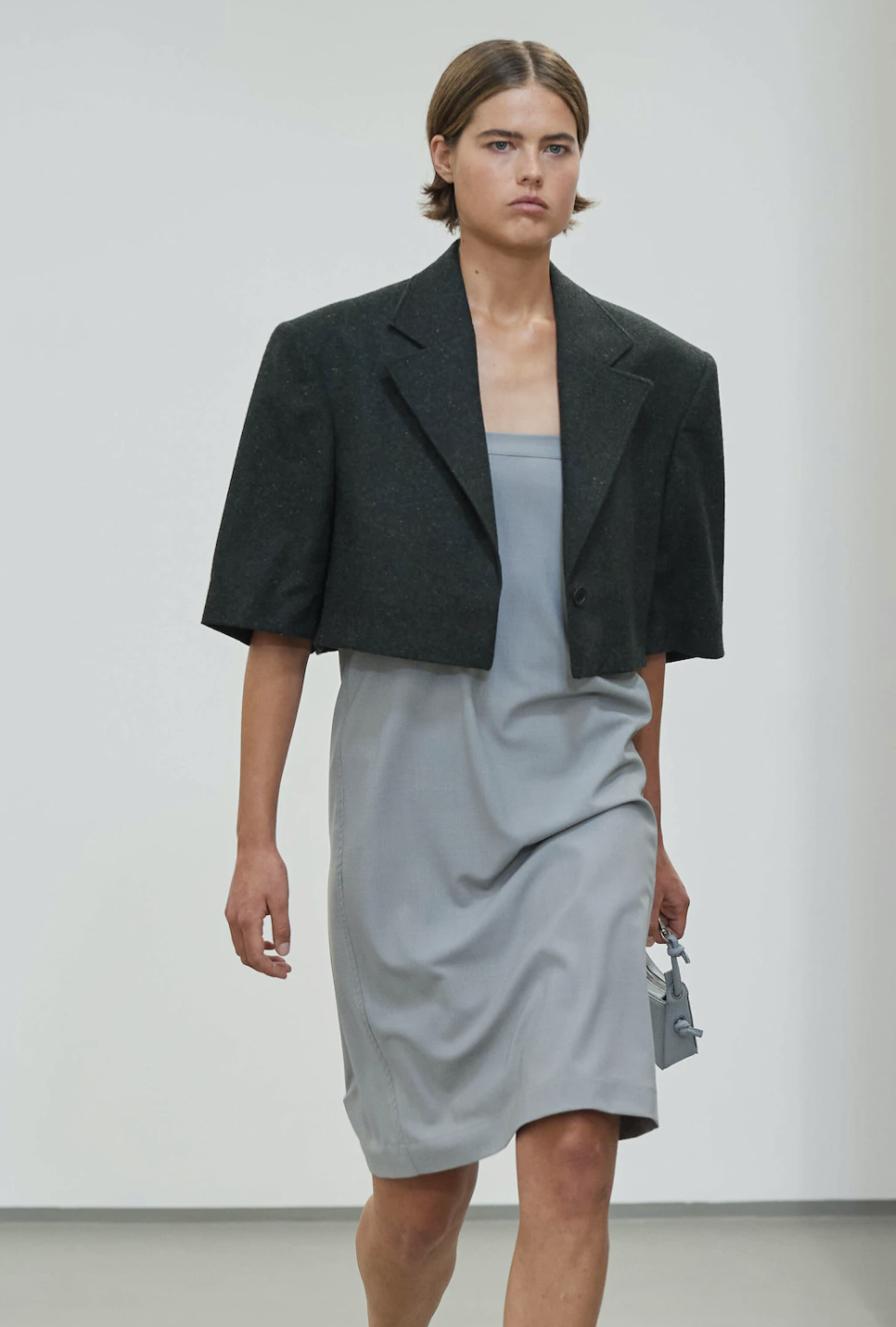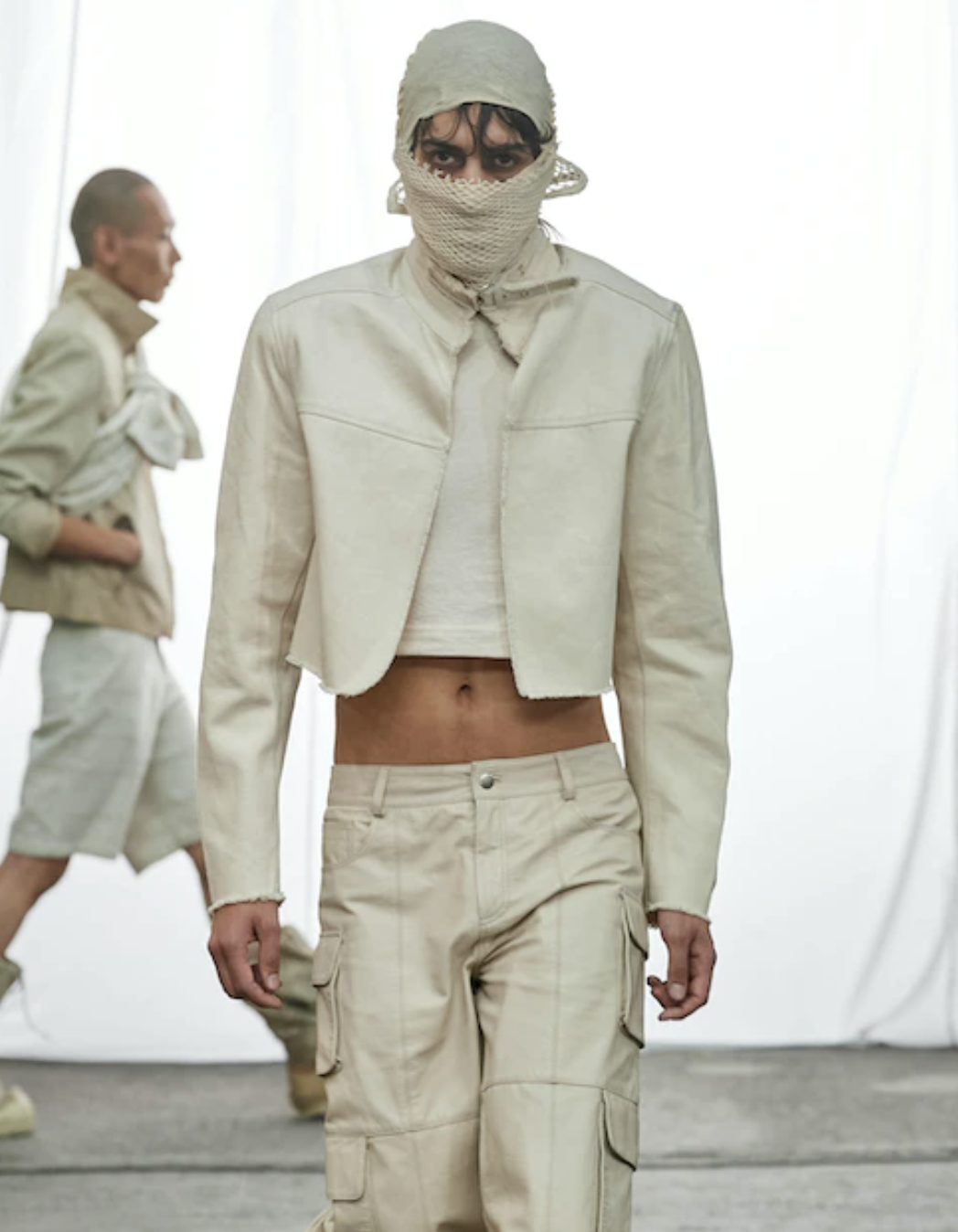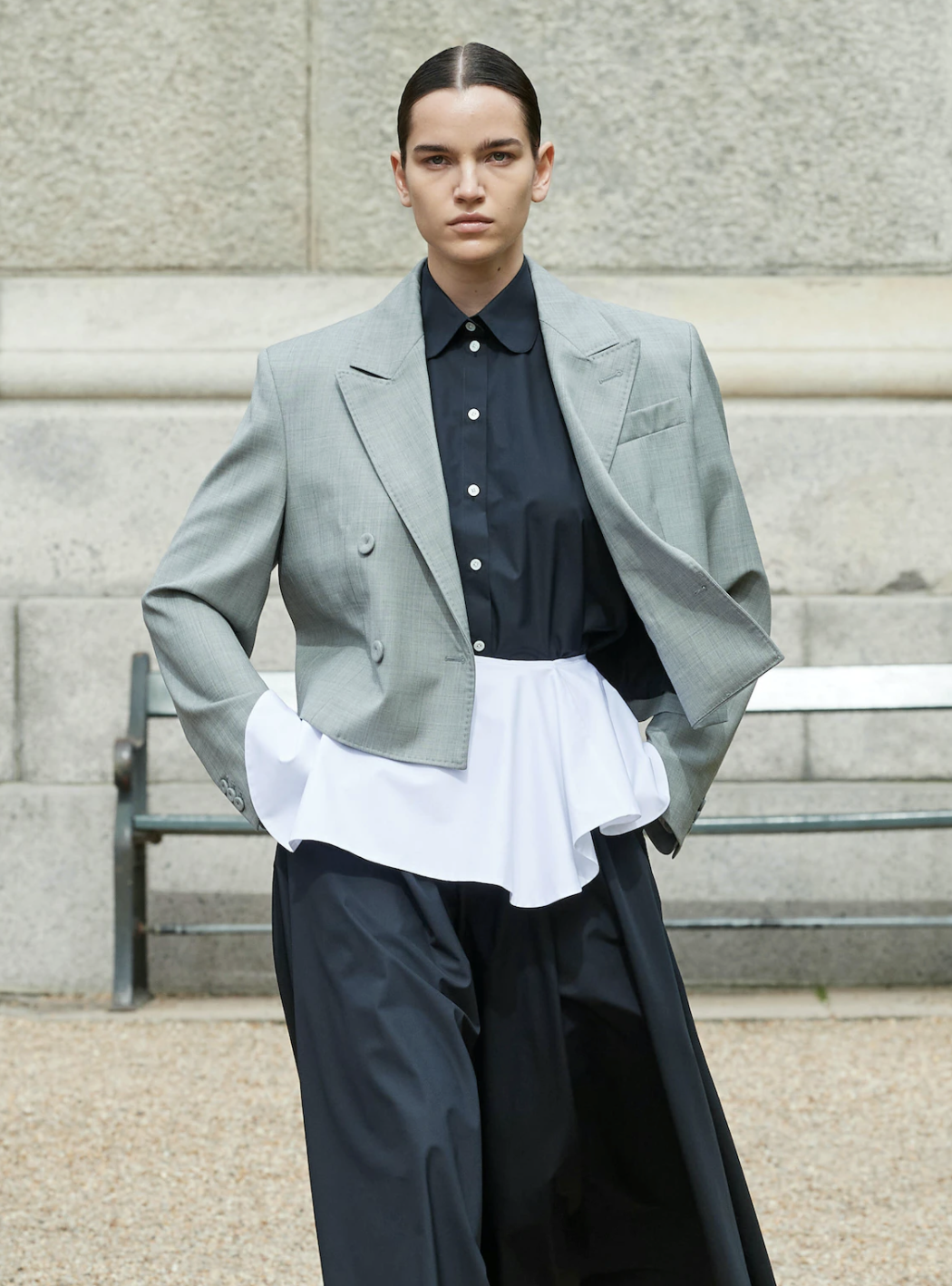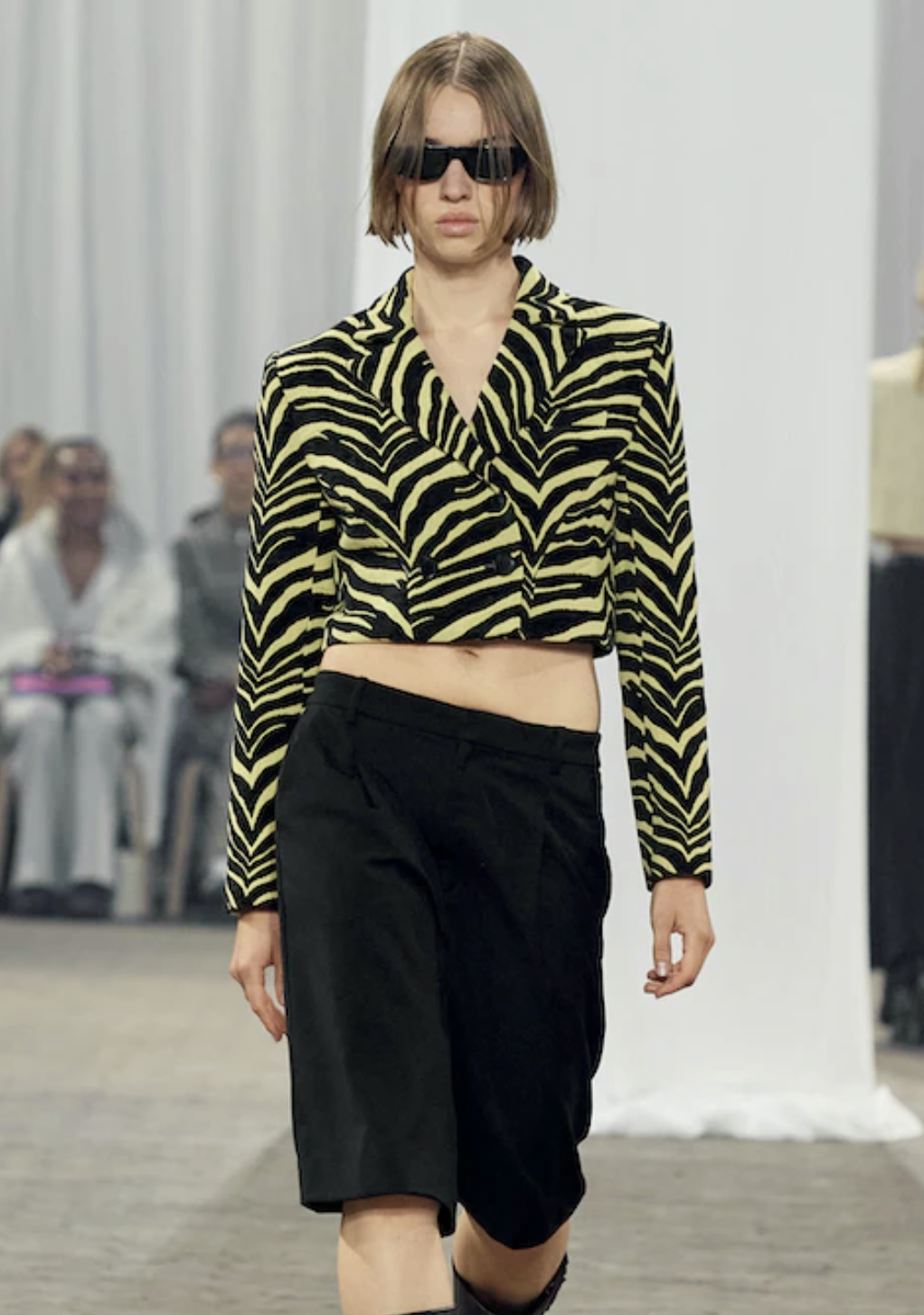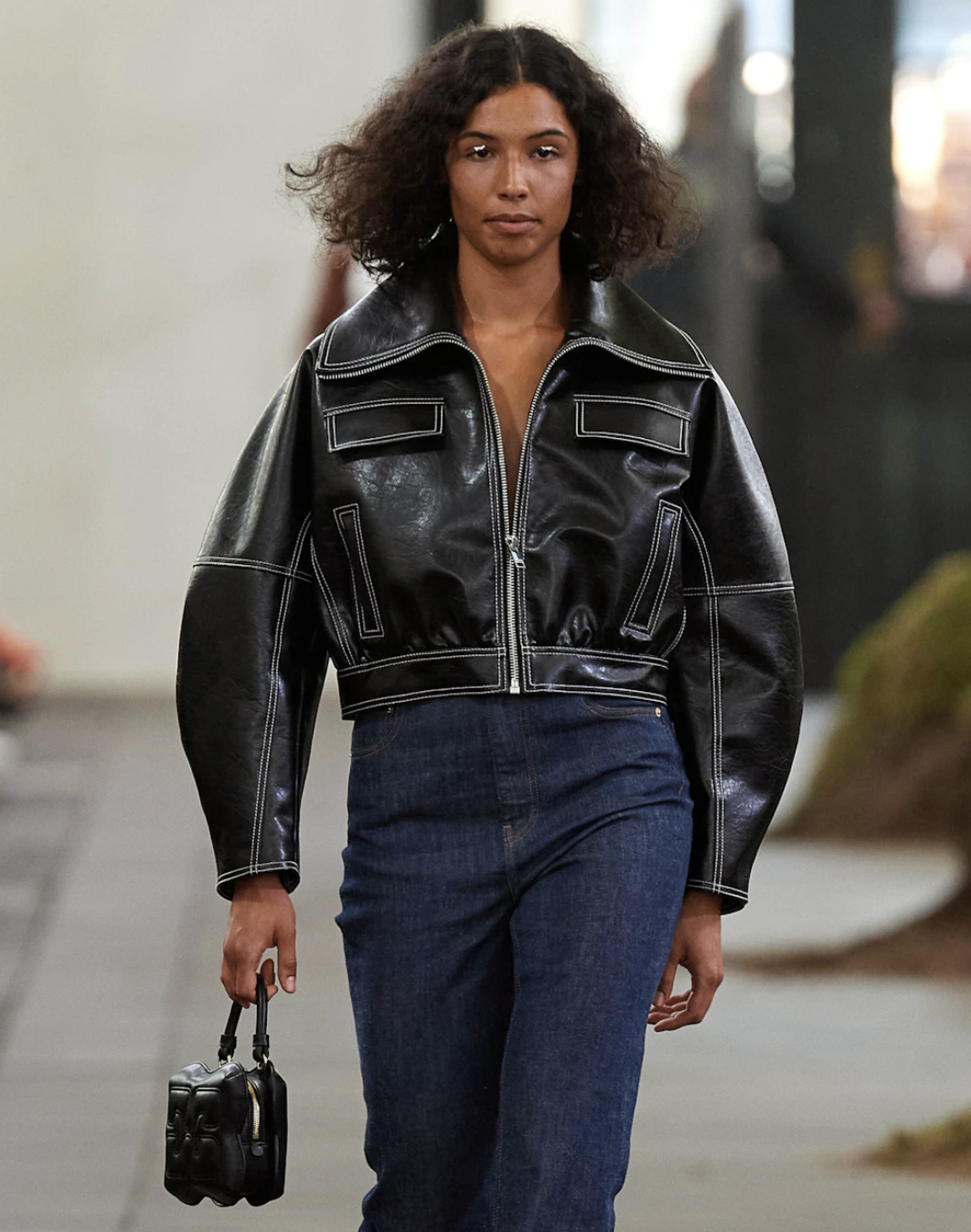 From left to right: Remain Birger Christensen, Deadwood, Mark Kenly Domino Tan, Gestuz, Ganni
The cropped 80s jacket has been making the rounds of late, and per the Copenhagen runways, we saw evidence that it's going to be sticking around even longer.  We found Mark Kenly Domino Tan's muted grey iteration, not to mention Remain Birger Christensen's shoulder-forward version of the cropped jacket, to be the most wearable versions of this trend. Edgier interpretations could also be found from favorite labels Gestuz and Ganni.
Hot Pants-No Pants (Again)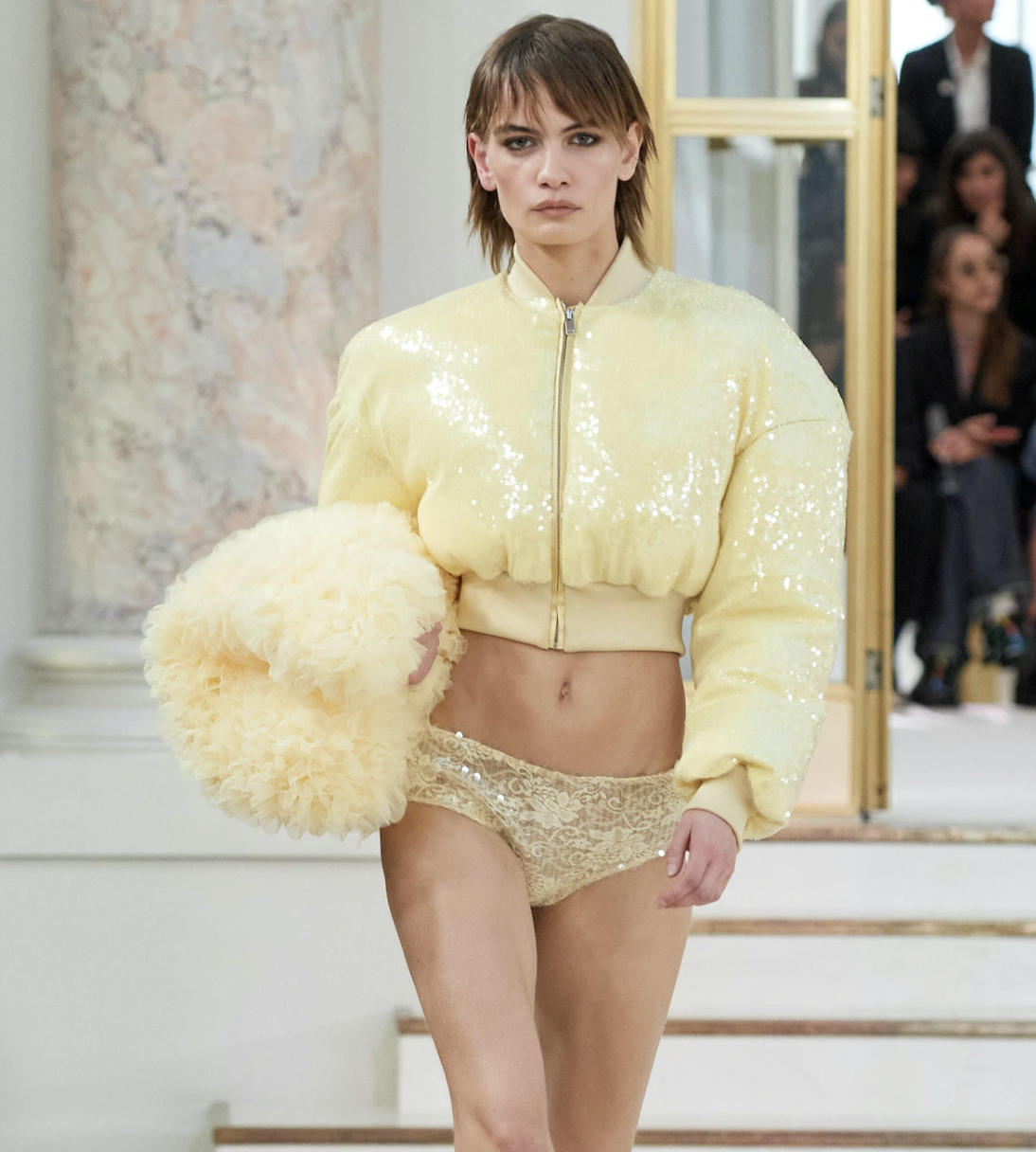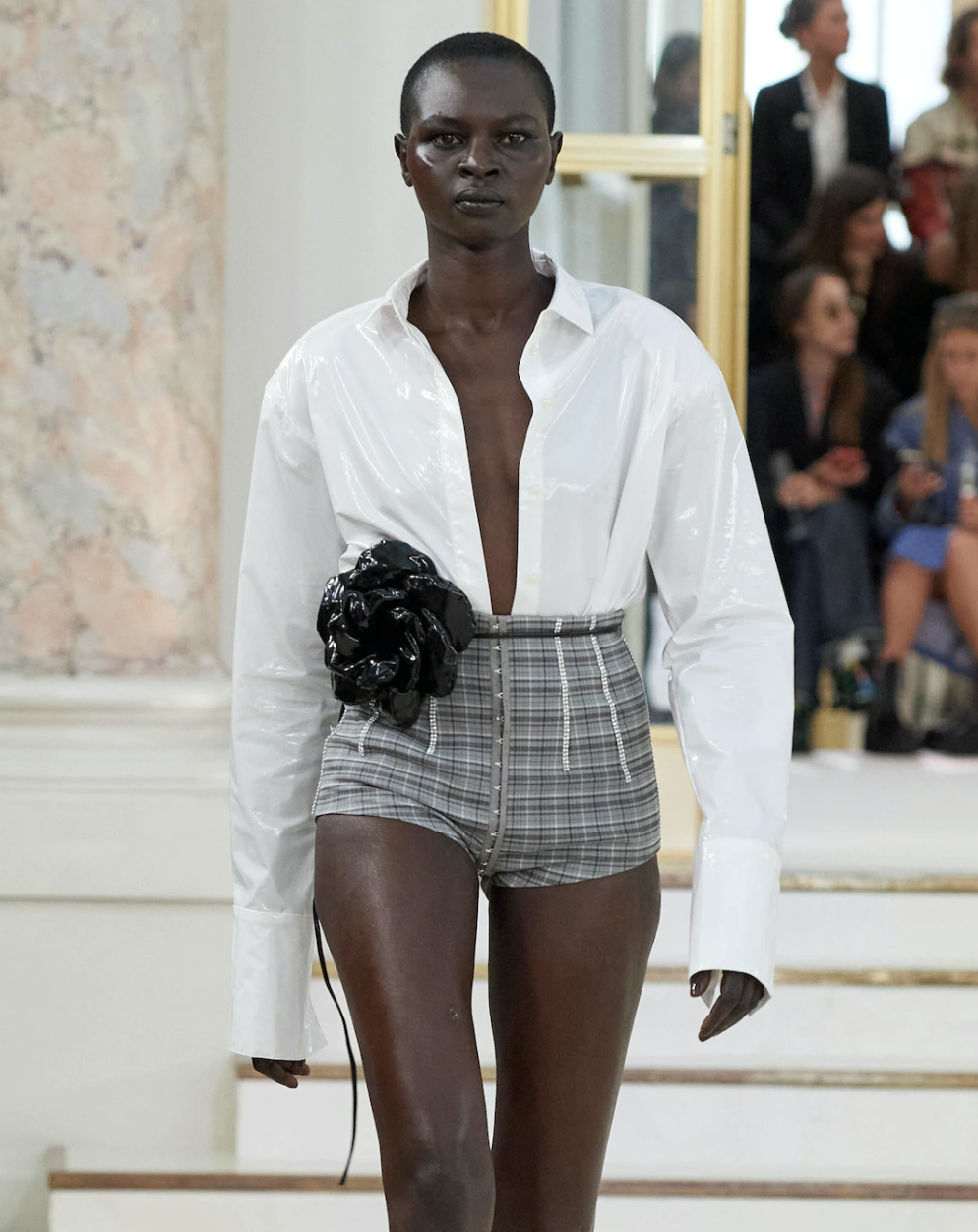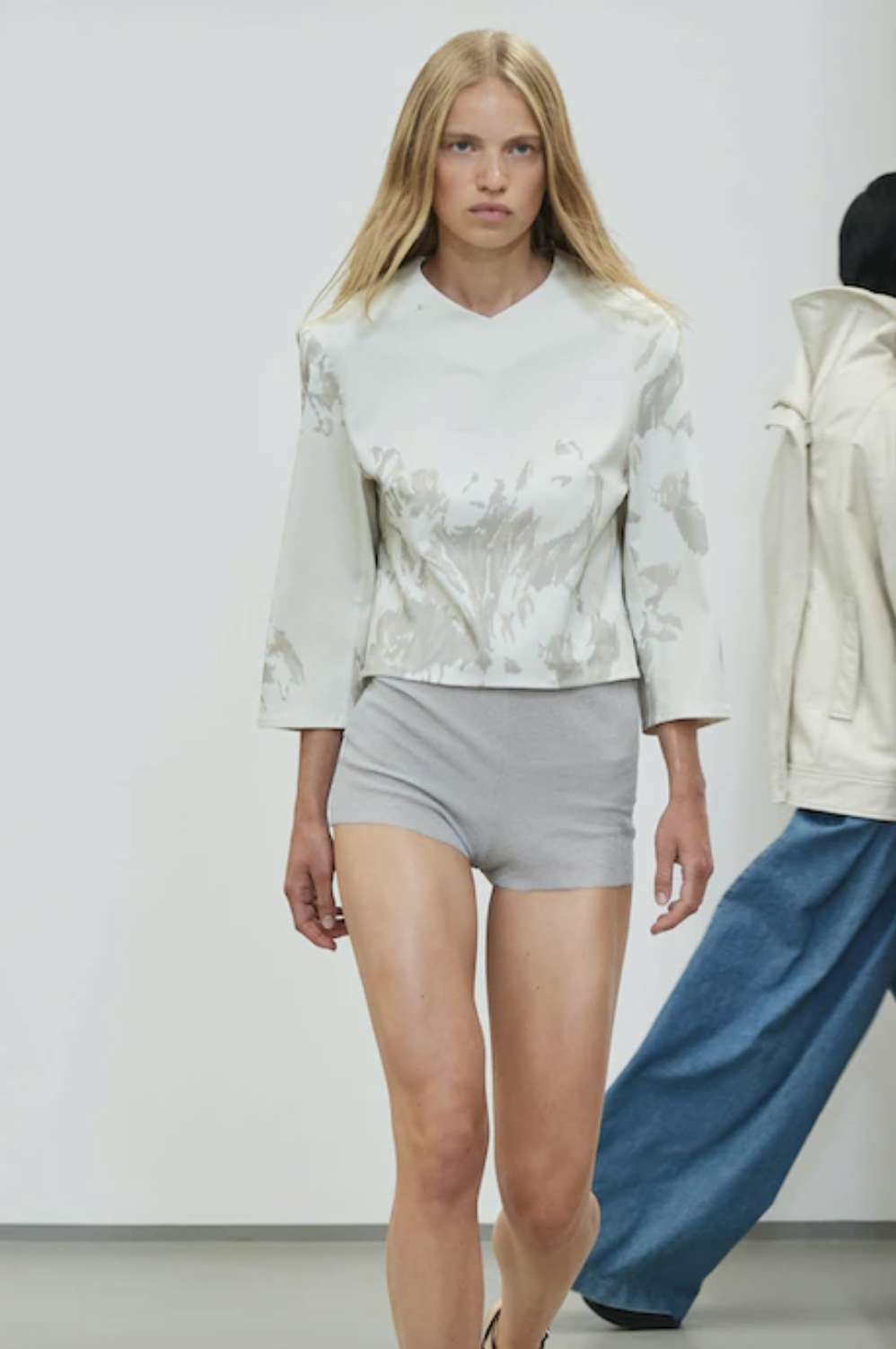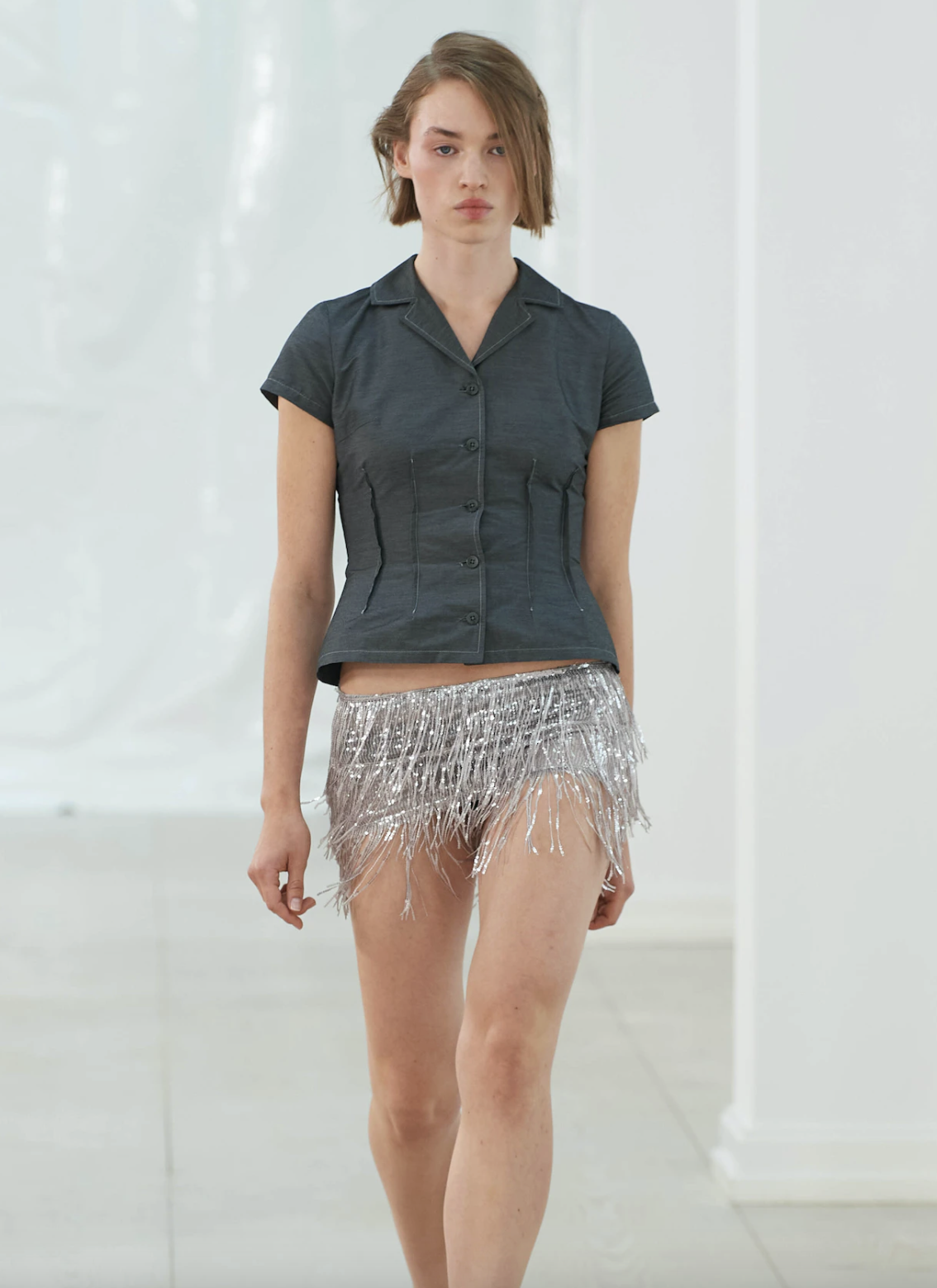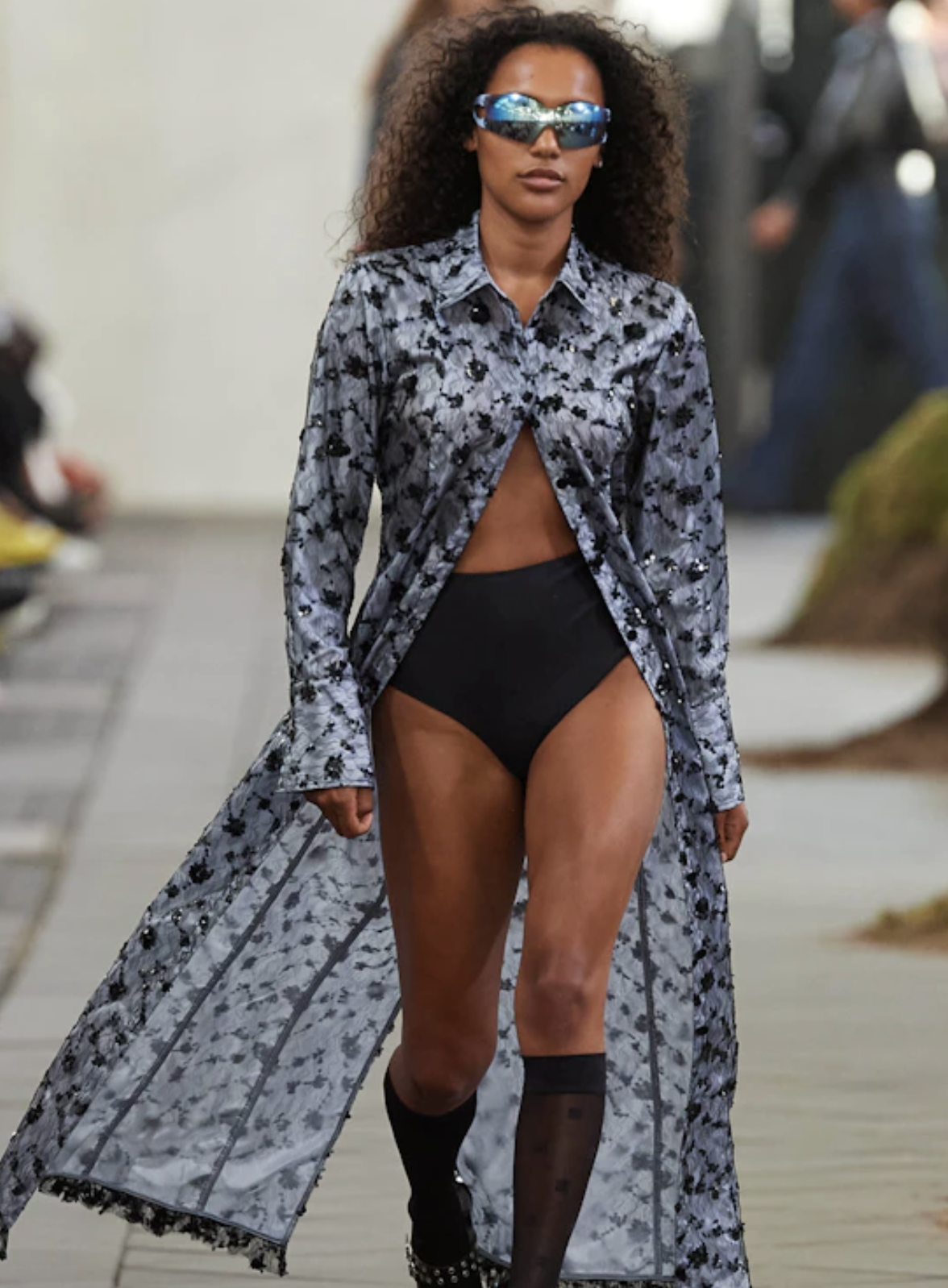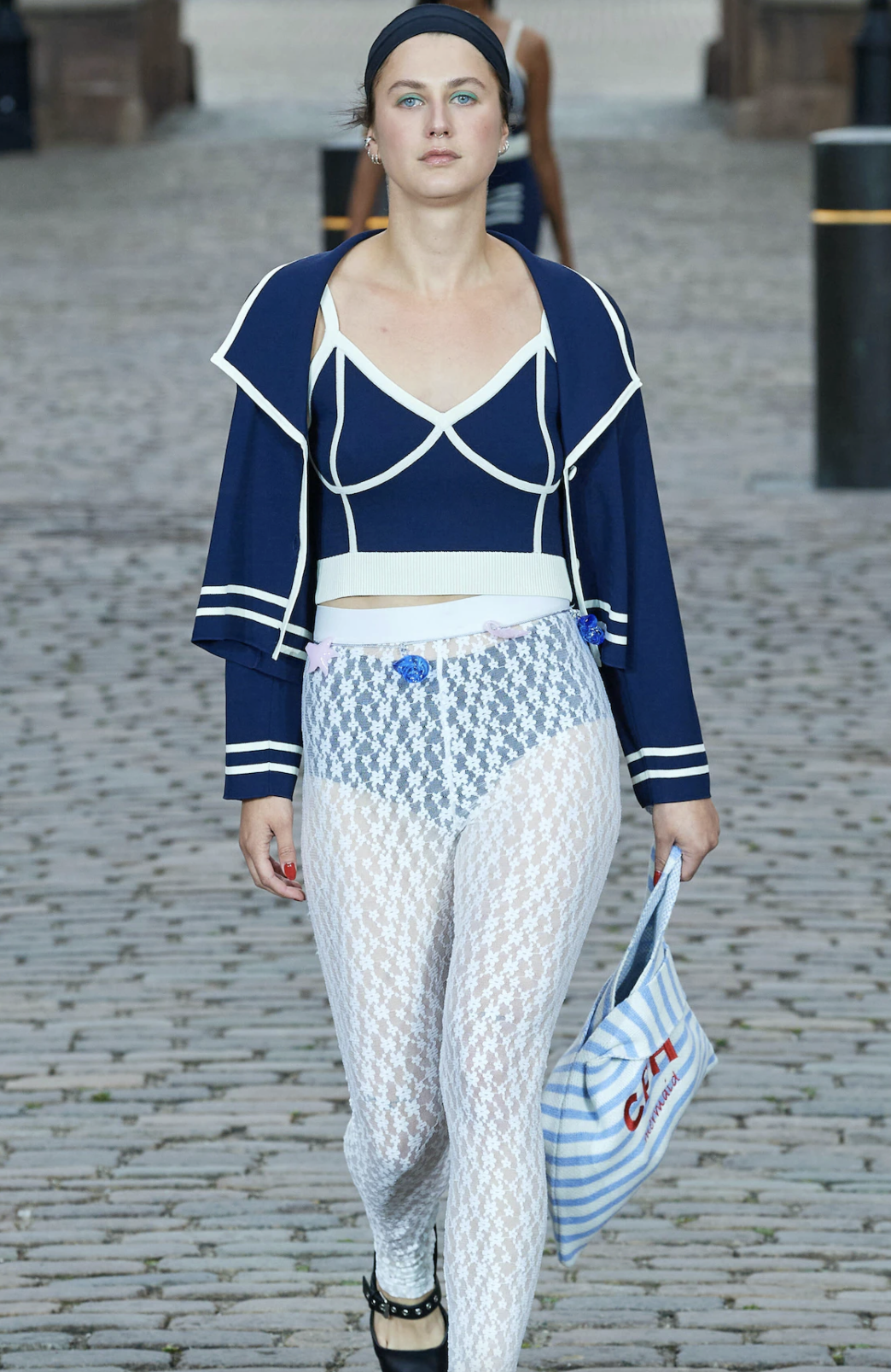 From left to right: Rotate (x2), Remain Birger Christensen, Kernemilk, Ganni, Baum und Pferdgarten
We're here to inform you that the hot-pants-slash-no-pants trend is sticking around for Spring/Summer 2024.  Maybe it's global warming or maybe it's just the liberation of it all, but party dress label Rotate's inclusion of the trend in several remixes, not to mention Ganni and newcomer Kernemilk's versions, altogether have us reconsidering this controversial trend with a slightly more open mind.
Sheer-ly There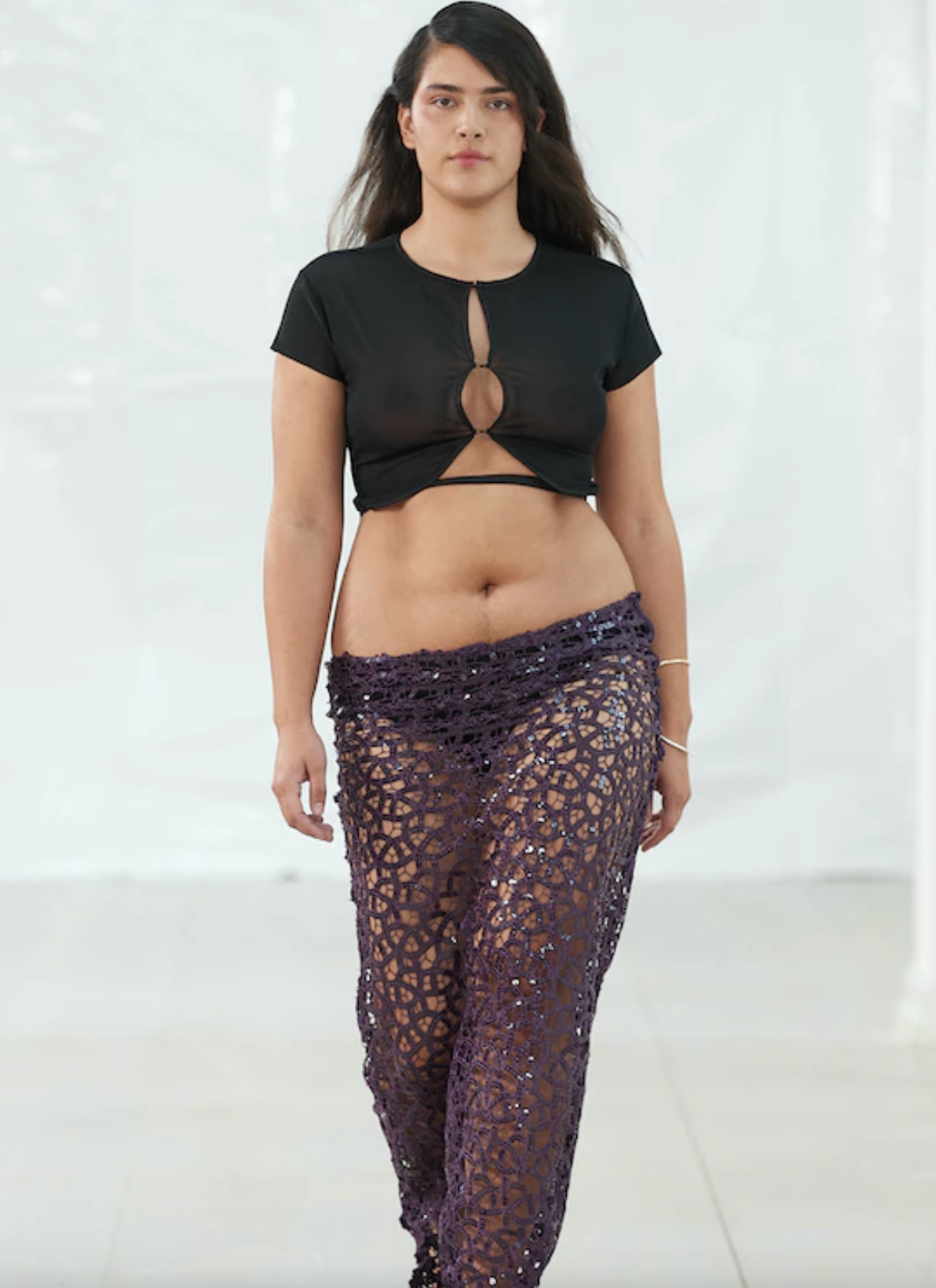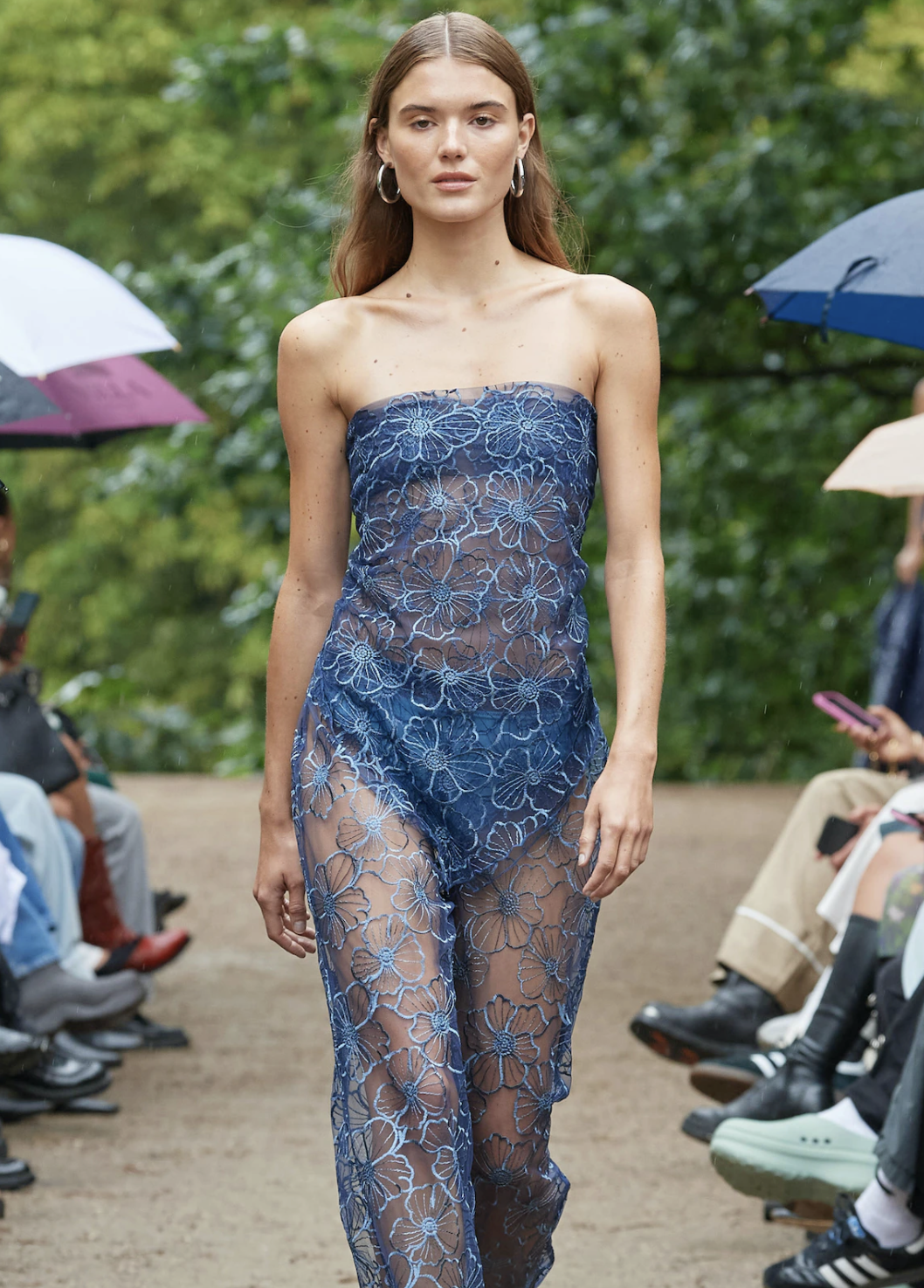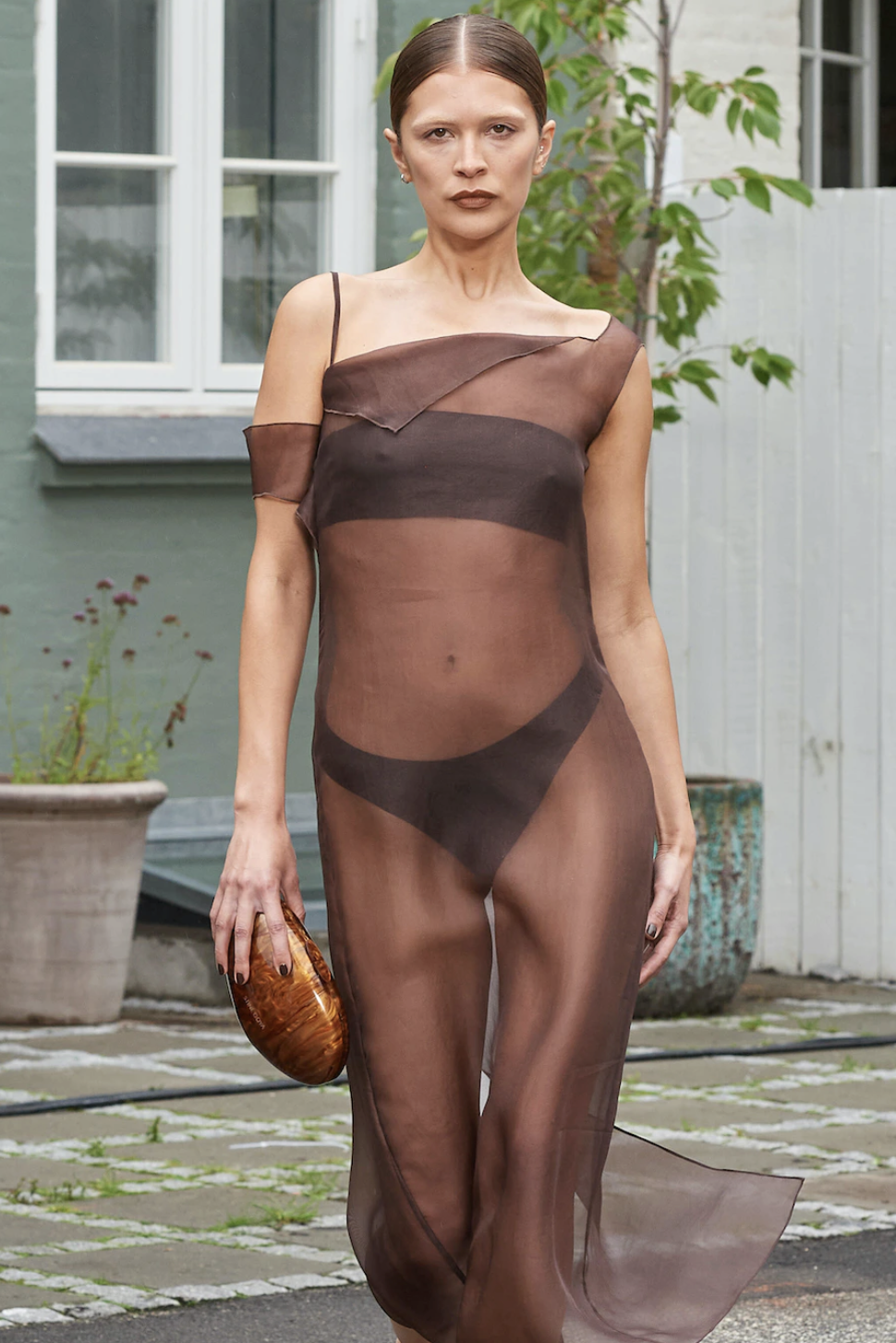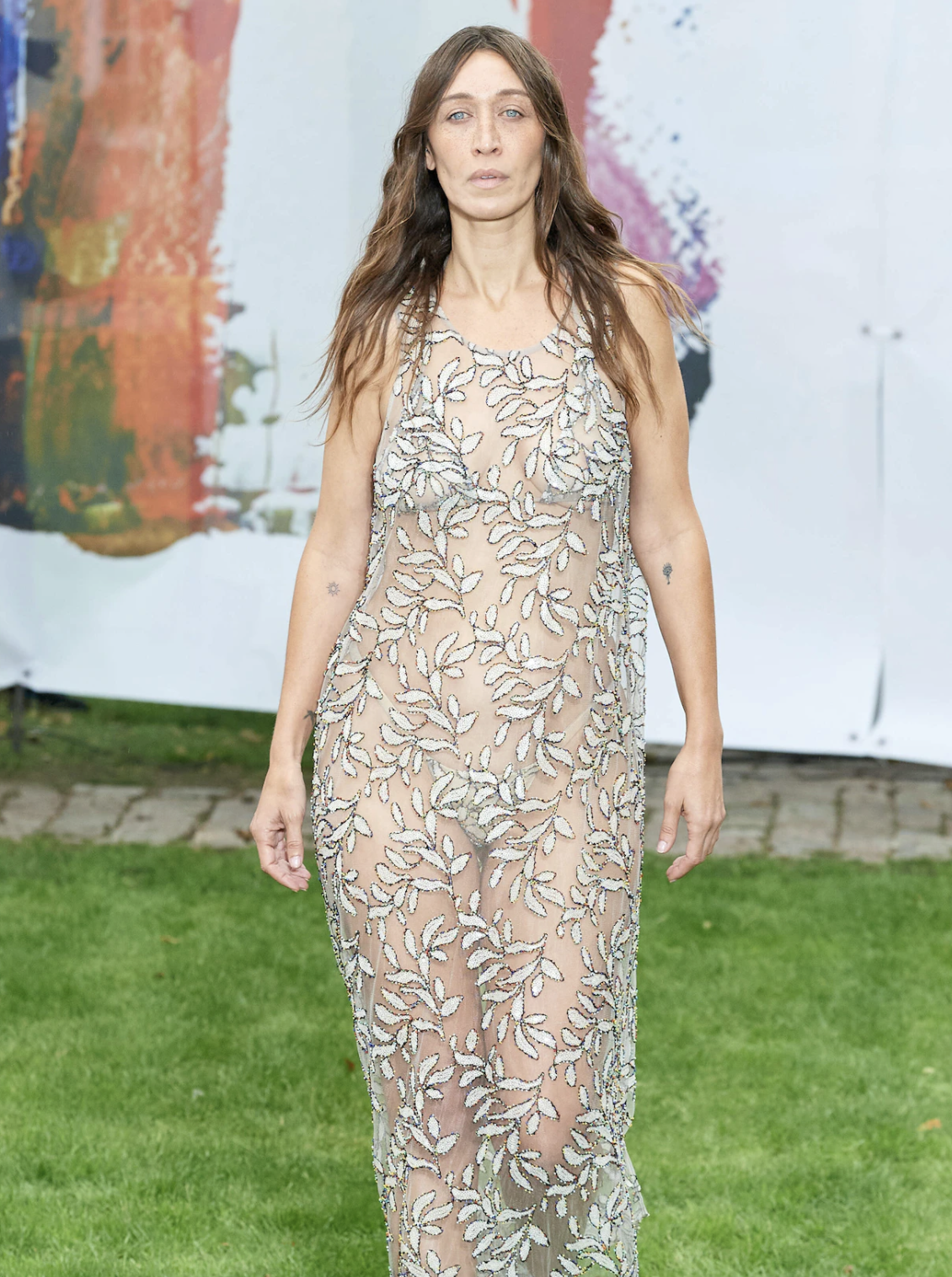 From left to right: Kernemilk, OperaSport, Stine Goya, Munthe
Another carryover trend from previous seasons includes the sheer dress.  (It also happens to be a cousin of the hot pants trend.) There was an abundance of barely-there dresses from designers including Stine Goya, Munthe and OperaSport that each provided a different perspective on what composes a sheer dress - as well as the amount of coverage the style can surprisingly provide.
Other Notable Looks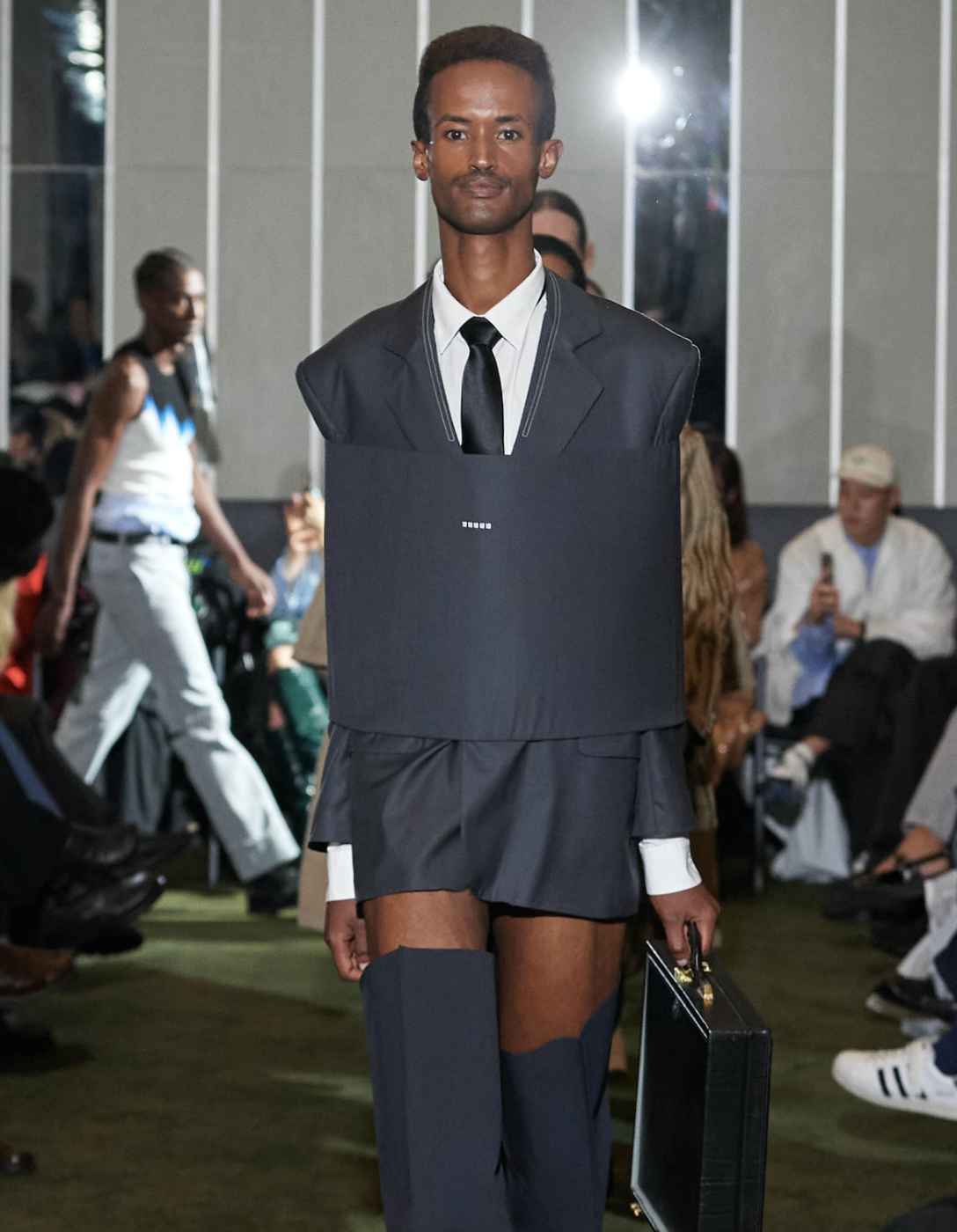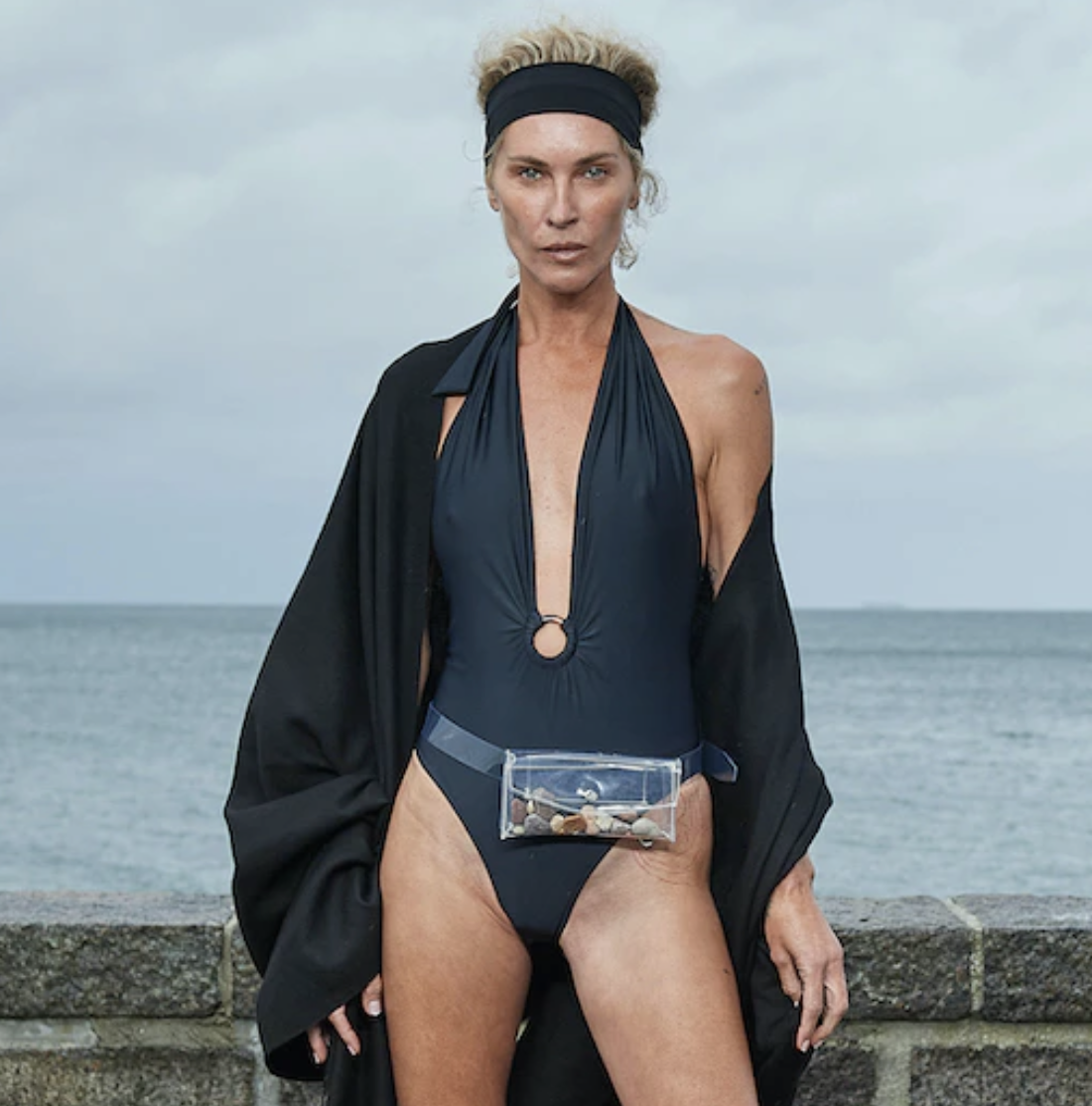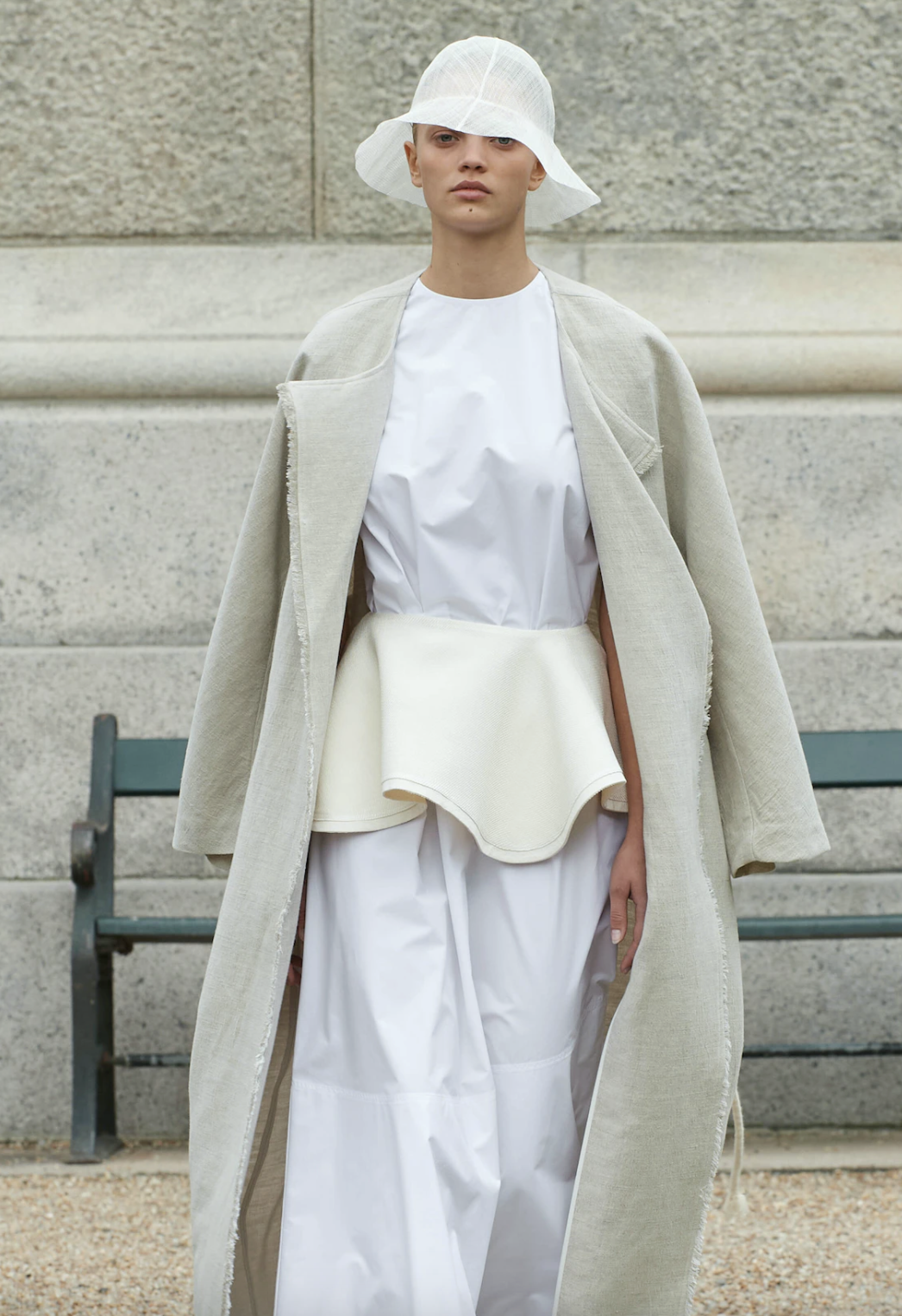 From left to right: Latimmier, Saks Pott, Mark Kenly Domino Tan
Of course there's always a handful of items that deserve calling out individually for their potential virality.  First, up-and-comer Latimmier, whose looks are "for anyone who wants to express masculinity with their clothing," gave us a bound suit look that we could totally see on the red carpet.  And then there was Saks Pott's usage of transparent bags and accessories on their runway.  Trend writers are already calling it the next big accessory trend for the Spring/Summer season.  Lastly, we've been seeing more peplum looks both on the runways and on the high street, and we think that Mark Kenly Domino Tan's detachable version could inspire the next wave of peplum looks.
Stay tuned for our continuing coverage of fashion month!