Is it just us or does it feel like there's more riding on this holiday season than in previous years? With the trade war, looming Brexit, recession whispers, and continued retail disruption, the distractions and naysayers are plentiful. But there's also positive forecasts out there, with multiple sources including NRF, Deloitte, and Coresight, predicting an increase of 4% or more over last year's sales.
But either way you're leaning, the moment of truth is nearly here. As we enter holiday 2019, a shopping season six whole days shorter than last year (and the shortest since 2013), how does one offset a shorter season? You get started earlier. Which is a perfect segue to talking about the real Cyber Monday which is Singles' Day - that took place this Monday (11.11).
Singles' Day: A Preview of What's Ahead?
Black Friday and Cyber Monday were long ago outpaced by Singles' Day - a faux holiday created by Alibaba meant to celebrate self-gifting amongst China's singles. Faux or not, it's been a major boon to e-commerce sales in China. As the New York Times noted, "This year, nearly $38.3 billion worth of merchandise was sold on Alibaba's platforms, beating last year's $30.8 billion and making Black Friday look, yet again, like a yard sale." And even though there was talk that Chinese consumers might steer clear of American brands with escalating ill will between the two countries, according to reporting from Alibaba, "Fifteen American brands broke 1 billion RMB (~$143M USD) in revenue on Singles' Day, including Nike, Gap, Levi's, North Face, and Under Armour."
Despite it being a promotional holiday primarily celebrated in China, international brands have been joining the fray and offering customers all over the world promotional offers of their own. The most common offers were either 11% off - or 22% off (11 + 11 = you guessed it). It's a promotional event meant to encourage self-gifting ahead of heavy spending on others during the holiday season. Check out some of the offers from brands during Singles' Day.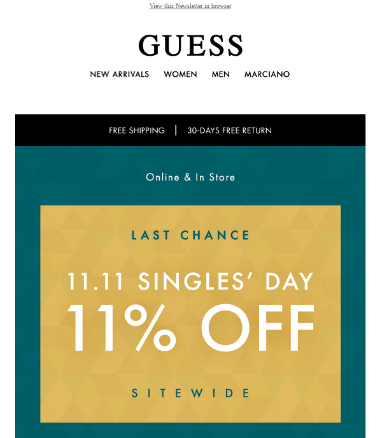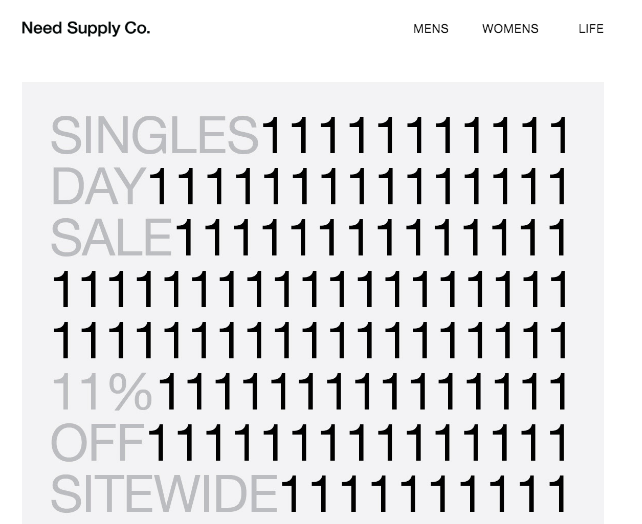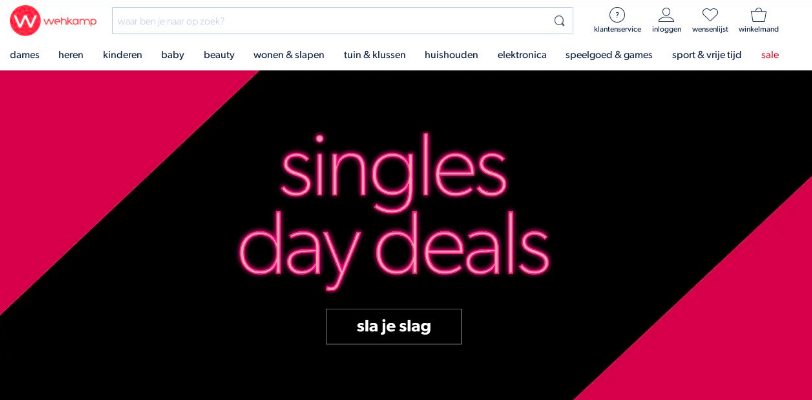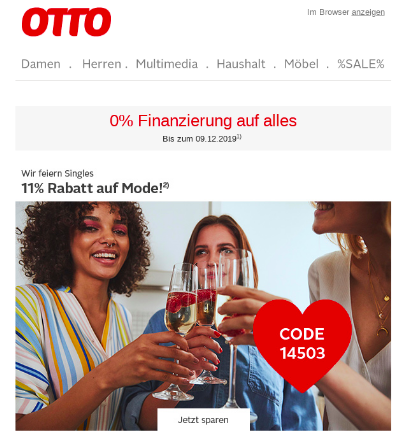 From left to right: Guess, Scotch & Soda, El Corte Ingles, Need Supply, Wehkamp, Otto
There's more than a little hope that Singles' Day strong performance is a positive indicator for holiday season sales all over the world. With that in mind, what does the data on discounts tell us about the current state of things?
Where Discounts Stand at the Moment
To start, we've analyzed data from the past three years to see if there's a higher or lower proportion of items on discount. The data's been broken out by sector: value stores, mid-tier department stores, premium department stores, and specialty stores. (To further acclimate yourself, the green line represents 2019 data.) Overall, the lines mostly mirror each other, but it's worth honing in on the details.
In the mid-market sector, proportion of clothing and footwear on discount is just slightly higher than last year, but for the bags category, it's markedly lower than last year. These offset each other with the end result being that the overall total discount level for this year is similar to 2018 (62% in 2018 vs 61% in 2019).
For both the value and premium sectors, very little has changed YOY. For the premium sector, 22% is on discount, while that is 1% for the value sector (a sector that tends to focus more on everyday value). Interestingly, for premium stores, the category with the highest discounts is clothing, while for value, it's bags.
Last but not least, we take a look at specialty stores, where there are slight differences we've teased out over the time period of our analysis. Overall discount penetration is down eight percentage points from one year ago; by category, discount penetration is down for apparel and shoes, but up for bags.
The story this tells us is that on the whole, things look to be more or less stable from a discount likelihood point-of-view. Let's next take a look at the average discount amount by sector.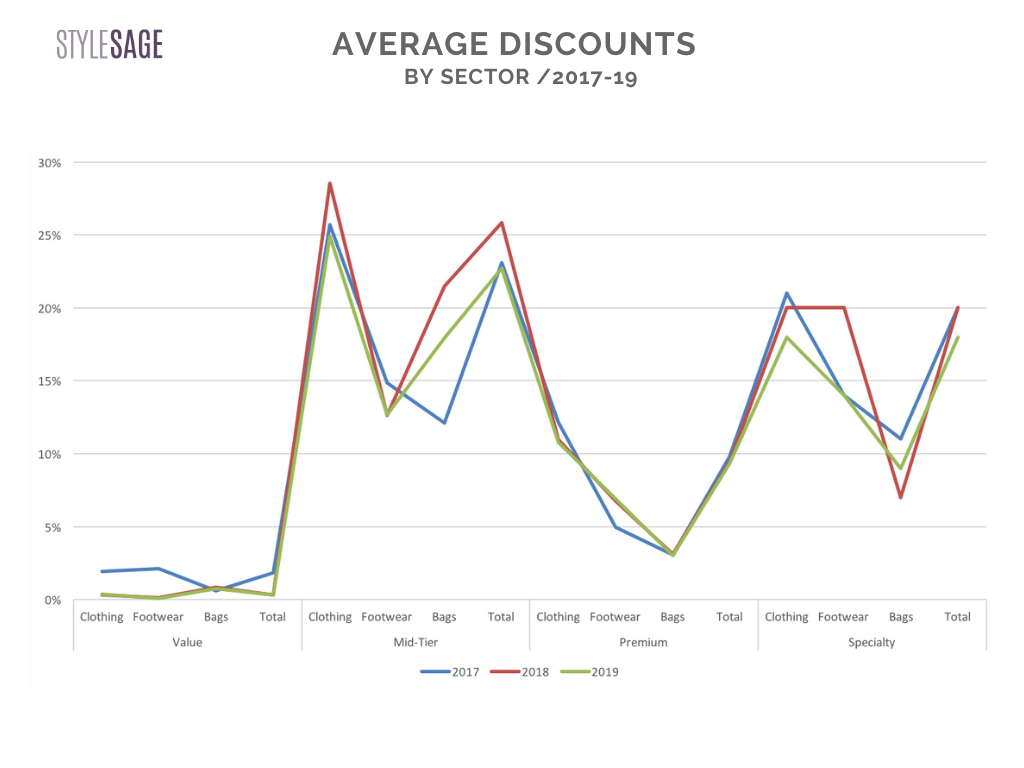 The story line for average discounts (or in other words, how high those discounts are) is quite similar to previous years. The value and premium sectors are showing identical average discounts to last year, even at the category level.
However, the mid-tier shows some moderate improvement from last year (26% in 2018 vs 23% in 2019), where average discounts are down for apparel and bags, but holding steady for shoes. Nevertheless, it's worth noting that discounts are highest for the mid-tier relative to the four sectors in our analysis.
The specialty sector shows slight improvement from last year as well. The overall discount across categories is down two percentage points from one year ago, currently residing at 18%, and within that, clothing and shoe discounts are also down.
These discounting statistics tell us that things aren't looking so gloomy after all. And while many a retailer is already talking Black Friday deals, we're feeling optimistic that retail - short season or not - is prepared to deal with whatever this holiday season serves up.
We'll be tracking holiday deals - including Black Friday and Cyber Monday - so stay tuned here for all the data!