You thought we were all finished talking about Amazon Prime Day, right? Well, as they prepare to announce their second-quarter earnings tomorrow, and continue down the path to a $1 trillion market cap, we wanted to pick up where we left off last week, looking more closely at the data from the 36-hour event.
We examined the apparel, shoes, and accessories categories for Amazon - and its competitor Macy's. Read on for three important insights about Prime Day and Amazon's pricing and discounting strategies.
Before and During Discounting Look Remarkably Similar
But there are record-breaking deals to be had, you say. Well, it depends on how you look at it. There were item level discounts that were very deep (some items up to 50% off), but if you look at the category-level trends, little shifted on the whole, when we dialed back both 2 months and 2 weeks.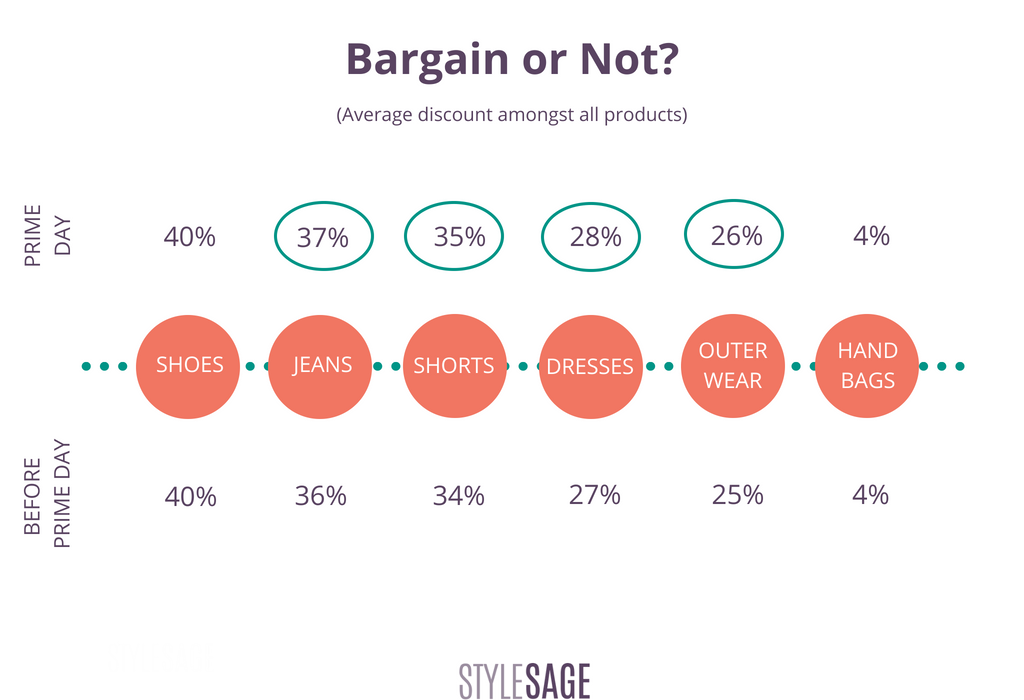 The biggest lift in category discounting we spotted was just a single percentage point during Prime Day.
Of the categories we examined, Jeans, Shorts, Dresses, and Outerwear saw a very slight uptick in discounting during Prime Day. Tricked ya, right? I can say from my own shopping experiences that when I placed items in my cart before the event and then went back to check on the 16th, my shopping cart only decreased by twenty cents. (Did I still buy? Pleading the fifth.) As we spoke about last week with Narrativ, what Amazon has done well is build the buzz - and the resulting traffic - to get people to turn out and buy in record-breaking droves.
Brands Were On Sale, But Then Again, They Always Are
We talked about and gave examples of some of the Prime Day Deals last week, but in actuality, how likely were you to score a deal on some Nike or Adidas gear? And even more importantly, how much better a deal could you snag during Prime Day? Good questions indeed - and you guessed it - we have some answers.
Again - on the whole - little looks remarkably different before and during Prime Day. The brands with some of the highest discounts included CK, Adidas, and Polo Ralph Lauren, with 75%, 72%, and 70% of SKUs discounted. Of our examination set, we only saw higher brand-wide discounts on CK, Adidas, Tommy Hilfiger, and North Face, but again, very slight increases.
Amazon Or Macy's - Who Had The Best Price?
When our friends at Narrativ spotted some better deals on goods at sites including Walmart, Dick's and JCPenney, we wanted to dig further into this and find out whether key apparel and accessories brands suffered from their own misleading deals.
We picked a handful of brands and bestselling products, ranging from Adidas Superstar sneakers to Nike's Dry Tempo running shorts (using our brand new product matching and similarity tool.) Do note that these items do come in a plethora of different colors and sizes, so our data averages out across all style and size options. But the key takeaway is - Amazon resoundingly beat out Macy's on-page price point. And while Macy's offered another 25% or 15% discount off at checkout, most of these brands were excluded from the promotion.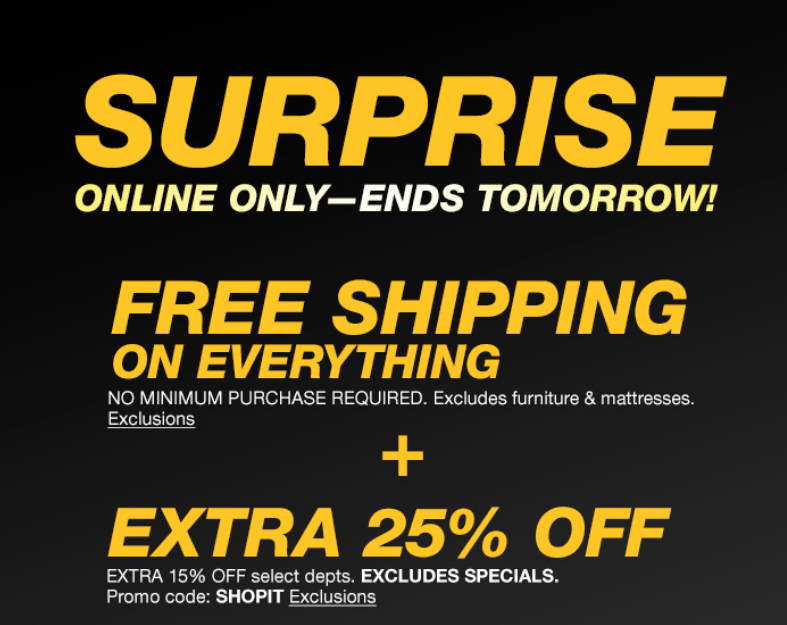 Image: Macy's Prime Day Promotion Email
So what did we learn? At Amazon - and its competitors - basically every day is a sales day. But for some reason, perhaps because they often (enough for now) ring in at the lowest price point, Amazon's Prime customers seem to be buying into the hype.
Learn more about our tools to track and measure your promotional strategy here. Until then, consider yourself informed. 🤓