While many fashion retailers are moving away from strictly seasonal releases, consumers will always crave pieces that help them fashionably address and dress for the changing seasons. So today we're exploring where a few key Fall/Winter trends stand in terms of their e-commerce performance.
This One's Got Claws: Leopard Print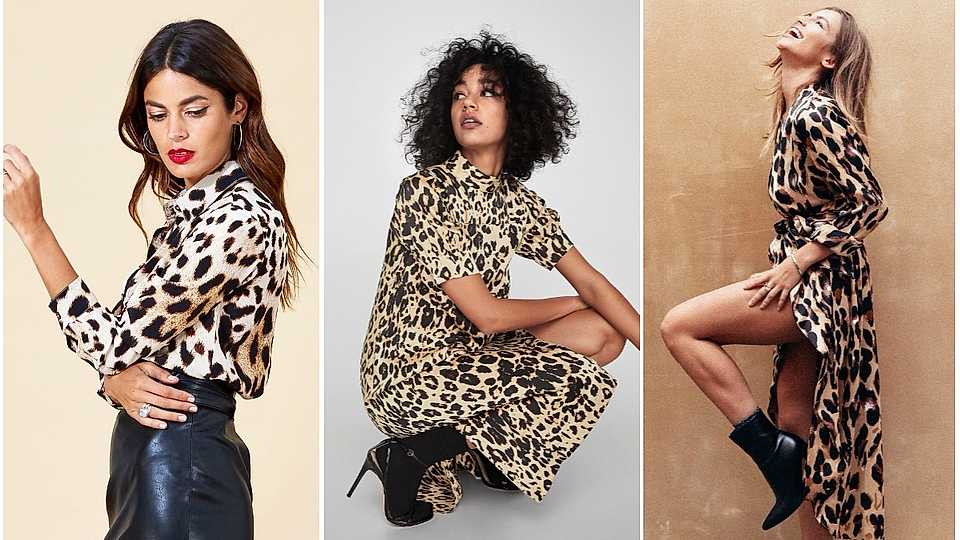 It's worth arguing whether this ought to move into timeless classic category, nonetheless, leopard print seemingly comes back with a different set of spots each season. But in all seriousness, is it more popular now than a year ago? Good question, and fret not, our smart machines are on it.
Turns out, leopard really is having a moment here in 2018. From last October to now, the SKU count has gone from 1,900 to 3,000 SKUs - an increase of nearly 60%. Further strengthening the leopard print trend, we also see that likelihood of being discounted has also decreased from one year ago - down from 31% to 24%. In both January and June, we saw the likelihood of leopard being discounted at its highest - 50%. So note to retailers, hold onto full pricing on this trend at least until January, so that you can maximize those margins!
Rocking Those Ridges: Corduroy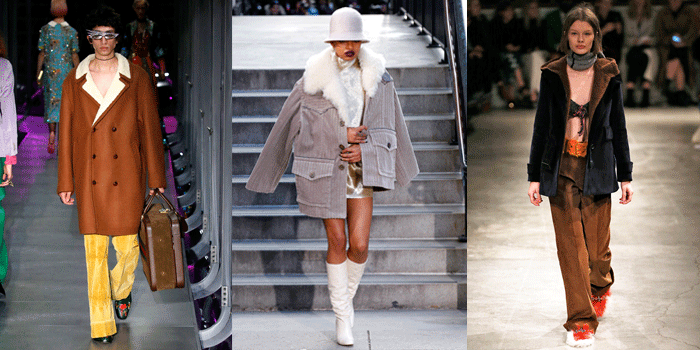 If there's any material that says fall, it's good old corduroy. Thick, structured, and retro, this gender-crossing trend is seeing a revival this season. But how are retailers offering up this fall fabric? Let's take a look.
So here find a few interesting insights. While unsurprisingly, we're most likely to find corduroy in bottoms, it's also the most likely of the top three categories to be put on discount. All that being said, it's remarkable that over one year's time, corduroy is presently at its lowest discount levels. So based on historic discounting patterns we see here (and of course, how your sales stack up), you'll want to start taking a discount on the corduroy jackets around early January, while you might be able to hold off on heavy discounting on pants and skirts until a bit closer to spring - in the March/April timeframe.
So Ugly, Yet So Popular: Dad Shoes
Love 'em or hate 'em, this trend has got feet, for real. Some experts would say this trend gained momentum when Adidas re-released their Stan Smith model in 2014, which is a distant cousin of the currently popular thick-soled trainer. On the runway, Balenciaga was one of the first to really capitalize on this trend in January 2017, with their ever-popular Triple S style.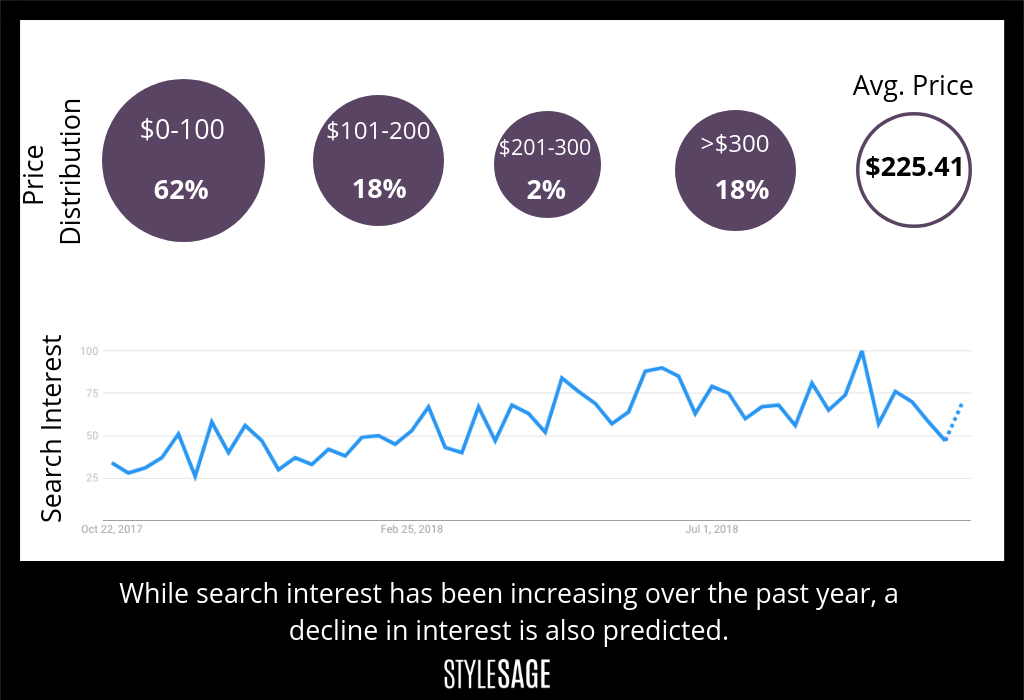 But will this trend hang on? It doesn't come cheap, as our market analysis shows that the average price rings in at over $225. And while we've seen search interest on the rise for "dad shoes" over the past year, the data also indicates there's soon to be a decline in said interest. What's more, discounting, another trend indicator to be tracking, is still low at 15%, but it's presently at the highest it's been since July. So as a consumer, we say keep 'em if you're comfy, but we imagine this trend will cool to less, shall we say, "elevated" heights in the future.
Interested in learning more about our trend forecasting capabilities? Find out more here.