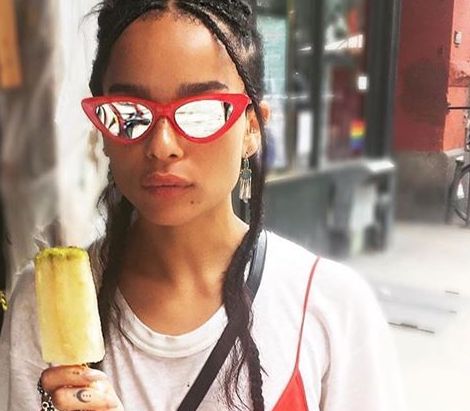 As an incredibly fair person who doesn't necessarily "glow" during the summer months, sun safety has begrudgingly become one of my closest friends. From SPF-added everything to a pile of "cool-girl" baseball caps, I at least try to make it look effortless (am I pulling it off?). But maybe my favorite sun-safe practice lies with my never-ending pile of sunglasses at the bottom of my bag. Because really, who ever looks cool squinting? Not only that, but with new movements in the sunglass industry, wrinkle prevention has never been more fun. So, want to feel inspired, look chic, and give your eyes a break? Let's take a look at the disruptors in the current sunglass market because exciting things are happening around here.
BUH-Bye Luxury!
For years luxury has defined and shaped the sunglass industry. But now we know that millennials and the luxury industry have a current relationship of "it's complicated". While it doesn't necessarily mean that the two don't have a future together, the idea of carrying a designer name product is less of a concern to millennials than the branding and the look itself. Consider, for instance, the average price of luxury sunglasses at $351. A Gen Z customer would rather buy a $300 3-day pass to Governor's Ball and a pair of $50 sunglasses and still save a buck.
Additionally, the alternative to luxury eyewear has always been of the cheap-and-cheerful kind (think disposable beachwear that doesn't break your heart when they, too, break). But now, new disruptors have hit that sweet spot in the mid-market range that fall somewhere in-between and resonate with the new power customers that are Millennials and Generation Z. Think of what Reformation has done for the women's wear industry or Glossier for skincare and makeup: pared-down chic with minimal effort. It's cool without actually acknowledging what cool is.
New Players in the Sunglass Game
So who are these so-called disruptors and what are they doing that is so great? Before we get into the who, let's look at another eyewear example you may be more familiar with: Warby Parker. Warby Parker revolutionized the prescription glasses industry by working direct-to-consumer and offering customers inexpensive and stylish frames. While not groundbreaking in their aesthetic, they found the sweet spot between price and design in a market position that hadn't been tapped before.
With sunglasses specifically, the luxury eyewear market has also traditionally worked through the licensing business where the brand and production were separate entities, much like the perfume industry. But similar to Warby Parker, disruptive brands such as Diff, Quay Sunglasses, and Gentle Monster are bringing all of their processes in-house and effectively cutting out the middleman. With control over design, manufacturing, and distribution, this means overall costs and the final price for the customer are all lowered. Through a more directive, end-to-end process comes a more efficient supply chain and consumer-responsive assortment.
Polishing that brand image
But let's get to the fun stuff, how do they visually curate this brand image that seems to resonate with customers beyond the accessible price tag? We know that the key to branding in the Millennial and Gen Z world is tapping into the lifestyle, not just the individual product. Through taking advantage of social media and influencer endorsement, the emerging sunglass brands have seemed to find their marketing niche.
Take for example the brand DIFF eyewear who uses celebrity endorsements and a social cause across instagram. Influencers like Kendall and Kylie Jenner have instagram posts in their DIFF sunnies explaining how the company donates a pair of reading glasses for every pair sold as well as a promo code to get your own.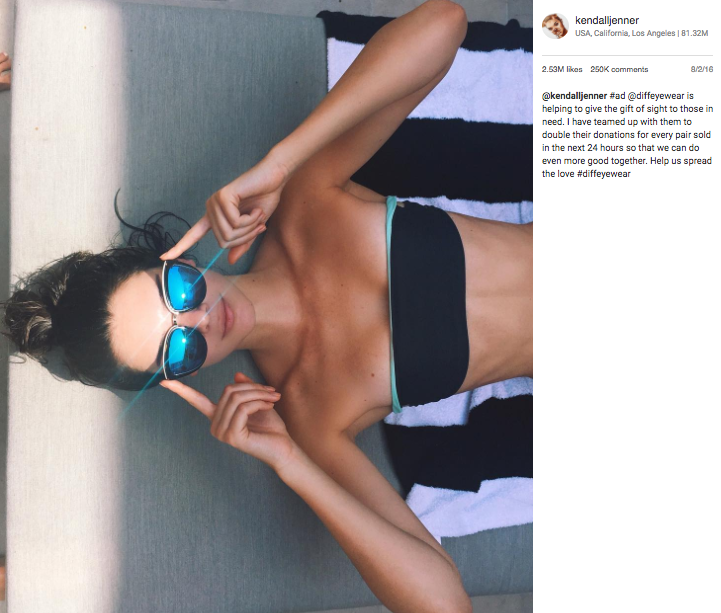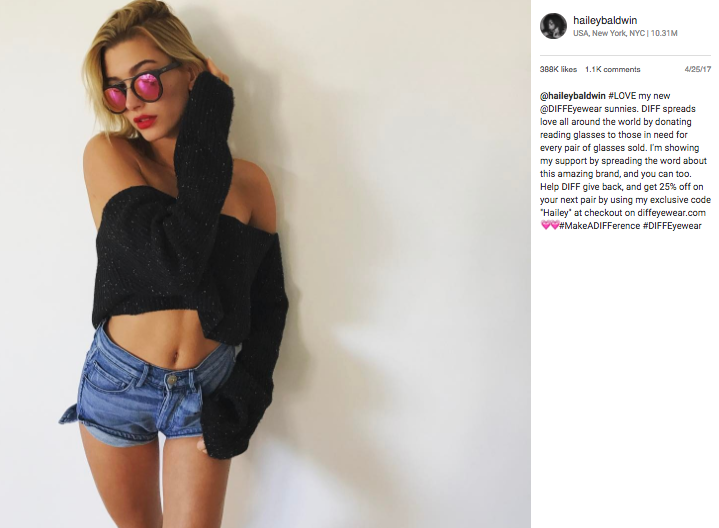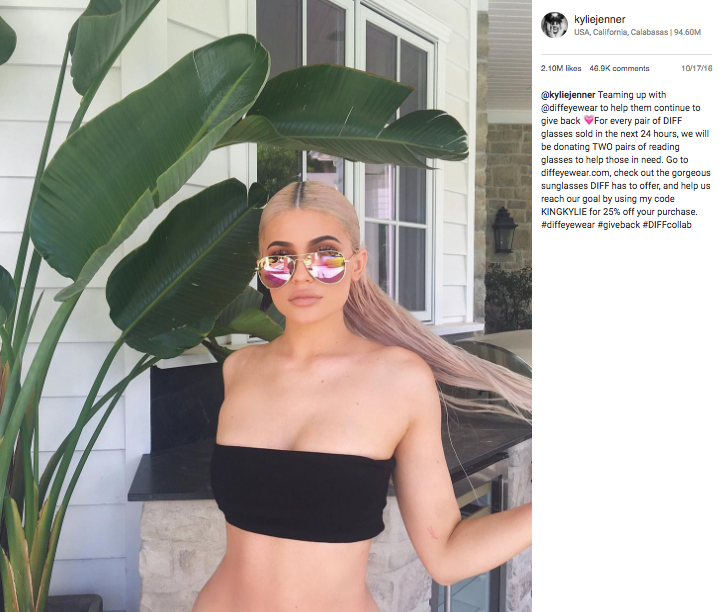 Le Specs is another brand who promotes their retro cat-eyed sunglasses on influencers like Gigi Hadid and Beyonce


Also, the Korean brand Gentle Monster has used celebrity collaborations to pave their way into the United States market such as their capsule collection with Tilda Swinton

But is it working? Let's look at the data
So let's break down the numbers to see if beyond the process and the branding the disruptor model in the sunglasses market is working. In the entire sunglasses market (from luxury to cheap and cheerful) the average original price is $205. Of all of these products, 19% are discounted with an overall average discount at 43%. Within the subset of brands deemed disruptors, only 2% of the products are discounted. Of this small discounted percentage even the average discount is lower at 33%. Interestingly, both market segments have a similar sellout rate of 10% in the past two weeks. Therefore, brands such as DIFF, Gentle Monster, Quay, and Le Specs need to do less price movement and discounting and products to achieve similar performance.
What does this all mean?
Just like Glossier, Reformation, and Everlane have already told us - the markets are changing. Sunglasses have become another category that have adjusted to new lifestyle needs around branding and products. With millennial and generation Z customers guiding the market
we're finding retail in a Goldilock's moment: we want something not too hot, but not too cold.
We want our sunglasses just right: not too expensive, but certainly not cheap. In that sweet spot of the perfect pricing and lifestyle fit we have found the likes of DIFF eyewear and Gentle Monster. So, until we see the next category switch over to the effortlessly cool side, let's all practice responsible sun safety and use our sunglasses this weekend ;)