You probably didn't go to Coachella, but if you opened Instagram last weekend, like it or not, you were basically there. (Weekend two is about to kick off as we speak.) Festival season has been dubbed "the New Cruise season," and the retail business knows, whether or not shoppers get to attend a Coachella, Lollapalooza, or Bonnaroo, the vibe is a very aspirational (and Instagrammable) one to be capitalized upon. And it's not just in the having of festival-inspired products in your assortment, it's about visual merchandising - whether that be emails, home pages, or dedicated website sections - to bring the party to the masses.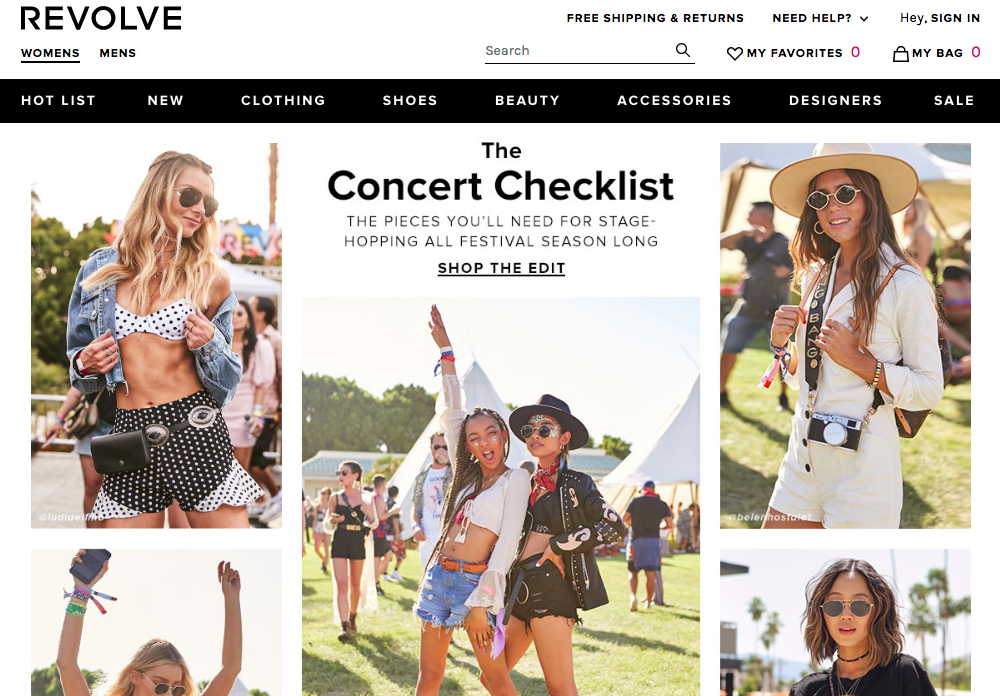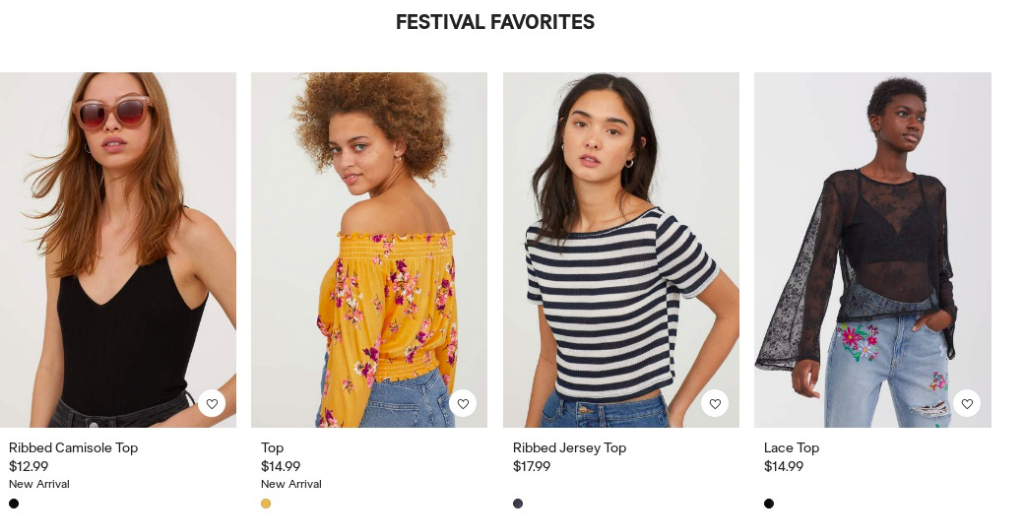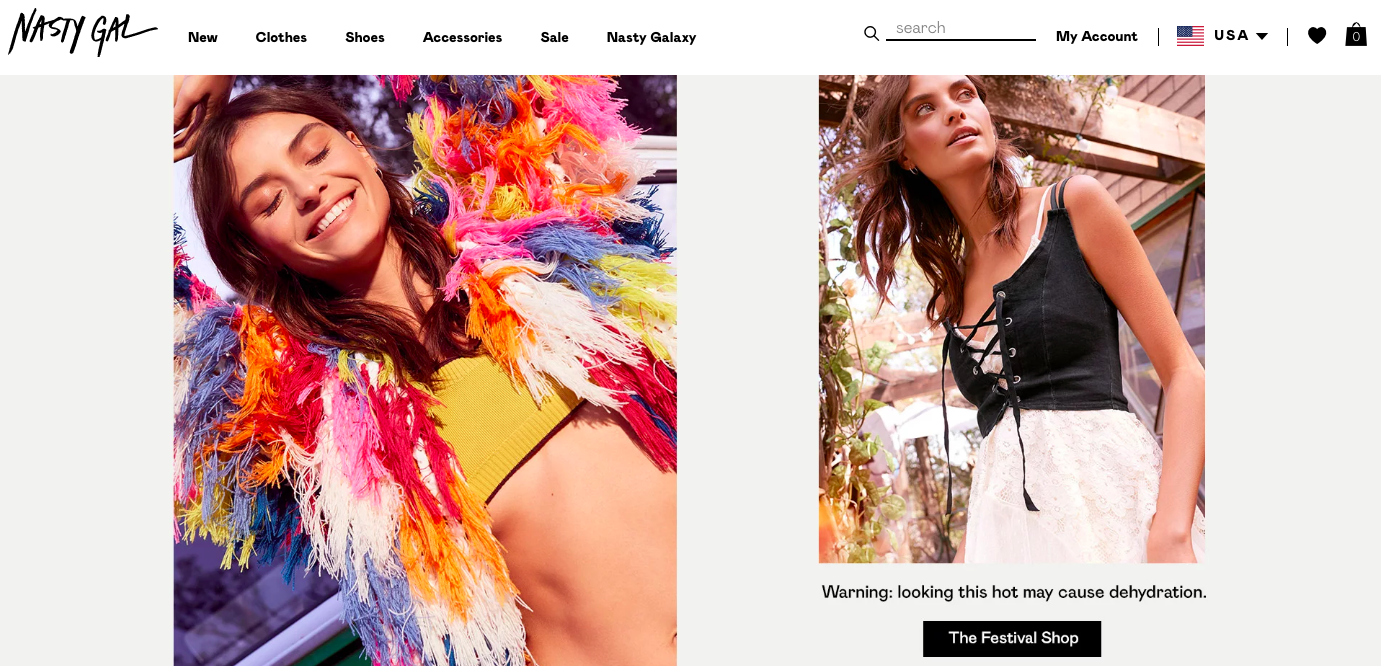 One of today's best e-tailers (and one always on the constantly-changing pulse of its target customer) is Revolve. Based out of California - and with a vibe and product selection that very much reflects the easy-breezy California lifestyle - they are the perfect match for festival season. What's more, they have been a leader in the influencer activation space, recruiting top influencers via events like Revolve Festival at Coachella, Revolve House in the Hamptons, or Paris Fashion Week.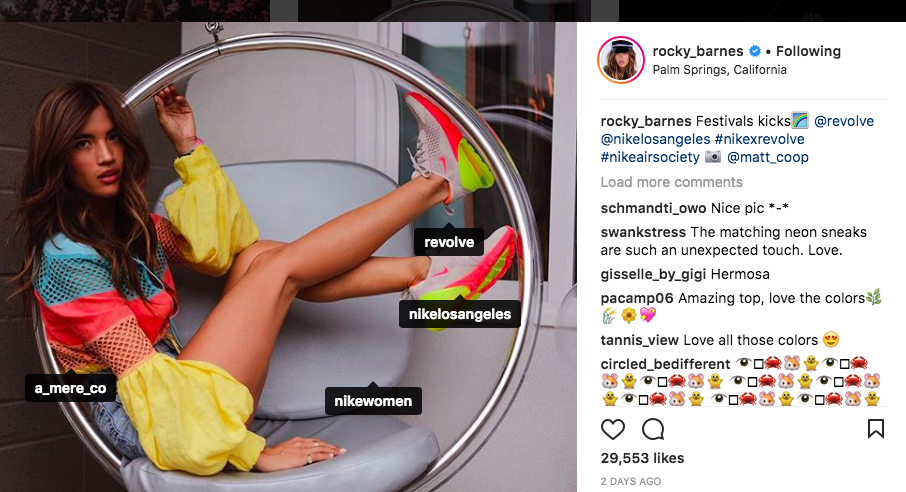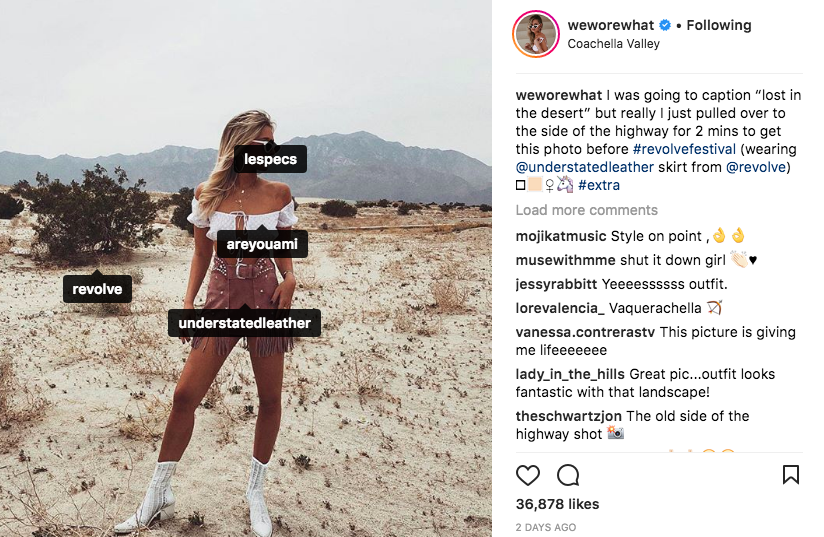 As the CEO admits, these are expensive events to hold, but for them, as a $1 billion company, the investment is a worthy one, as it's reported that upwards of 65% of their sales are driven by influencers. Our question was, does the e-commerce data hold that these activation campaigns are good for business? We donned our party pants and took a closer look at the past few week's activity on Revolve's site.
Sold-out product rates over the last two weeks look very healthy indeed, with top SKU categories well into the double-digits (most industry counterparts will see low-to-medium single digit sell-out rates over similar time periods.) The highest sell-through was in the dresses, tops, and shorts categories - very much on festival trend. Of course, part of what's driving this is the fresh (and limited) products they're launching, and we've seen the highest amount of new products dropping into the festival/spring/summer categories of shorts, swim, and the jumpsuit/romper categories.
Looks like Revolve is having a very festive season indeed!